Giant Lottos Review & Bonus Codes
Enter Giant Lottos casino and play more than 20 online lotteries! Have a look at Giant Lottos bonus codes to find the one that suits you.
Deposits and withdrawals
Additional Information
Company
Neezy Technologies Ltd
E-mail
Phone
+44 (0) 20 8720 7448
Get to know Giant Lottos Canada
Giant Lottos is a proxy server that allows Canadians to buy entries to national and international draws of prestige. It started functioning in 2004, and it is registered as a Cyprus firm, under the name Neezy Technologies Ltd.
The casino is an independent, non-whitelabel site that hosts its support agents in-house. Since you, as a Canadian, are unable to enter region-restricted games, this site is the sole owner of the tickets you purchase. In consequence, they verify and pay out your winnings as per each lottery's rules.
Security measures
The 123-bit SSL encryption keeps your play safe around the clock. The quick-pick software that picks the digits for you is a proprietary technology developed over the last 12 years. Moreover, each lottery they partner up with oversees the transactions and entries that concern you.
The sign-up process and KYC
Creating an account takes less than 5 minutes. The procedure is standard and very easy to follow. As we've done it ourselves prior to creating this Giant Lottos review, we'll offer you an accurate registration walkthrough:
Press our promotional button;
Click the Register icon;
Fill in your personal details;
Choose a password;
Hit Sign Up. 
Keep in mind that you can't have more than one account. After the initial sign-up, you may modify your profile details and subscribe to e-mail newsletter to receive the latest updates and Giant Lottos bonus codes. If you want to change your password, go to "Advanced settings" and set a new string of characters.
The KYC procedure
KYC is completed as a mandatory verification process for all Canadian players.
This is what you must provide:
A valid ID: a scanned copy of your passport, driving license or any government-issued ID;
Proof of address: a valid utility bill (water, gas, electricity) no older than three months. 
It should be completed before requesting a withdrawal, and it involves some personal documents.
The available lotteries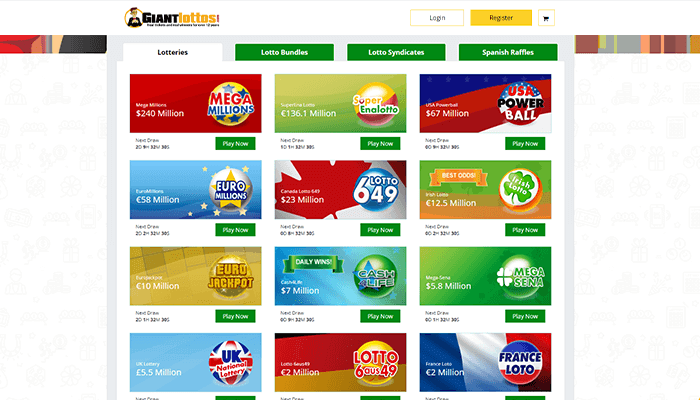 We encountered over 20 playing options while doing our Giant Lottos review analysis. They are grouped by:
Normal entries;
Bundle play (picking more than 2 tickets in the same transaction);
Syndicates (sharing a ticket with dozen other players and splitting the stake).
On some of these 20+ games, you may book your ticket (up to 20 draws or 12 months respectively) in advance. Also, Spanish Raffles have their own designated section and stakes that surpass €100 million. 
There are two competitions from the US: the USA Powerball and Mega Millions. Moreover, you will also spot the National UK Lottery.
What to know before purchasing a ticket
See each game schedule and note that you may enter a raffle no less than 4 or 5 hours before the draw. You can keep items in your cart until then and add quick-picks directly from there. This timeframe is required for all entries to be processed and validated for a potential win.
Keep in mind that
You may set up a monthly subscription where tickets are paid automatically for you;
Syndicate play allows up to 50 tickets for one draw. Each ticket has ten shares, so each syndicate draw can be divided into a maximum of 500 shares;
You may choose how many entries you get and how many shares you want on a syndicate try;
You may enter the same sequence 24 times in a row in single-play.
Your purchase history is sent to you, when you ask for it, via e-mail in PDF. If you win, an account manager will contact you via e-mail. So, don't forget to check your inbox. Those who are skeptical about the validity of game results have the possibility to see the winning history of all games from the last 5 years.
If you're looking for casino games rather than online lotto, we've prepared dozens of top-rated Canadian sites for a safe gaming experience.
Giant Lottos bonus codes
You'll find the latest Giant Lottos bonus codes on this page. Generally, they will apply a reduction to the cost of your first tickets as a new Canadian player.
If you claim any Giant Lottos bonus codes, you need to redeem them within 30 days, as they will expire after this period. You will be reminded when you have 7 days remaining through a message in your e-mail inbox. However, there is a way to extend their availability! All you need to do is re-charge your account through a payment of C$100 or more, or 20% of the bonus value, depending on the particular case.
"Win guarantee" promotion prizes will not go over the lowest tier stated in the bonus terms. If that is in conjuncture with a lottery syndicate strategy, the reward will be divided accordingly. Lastly, automated bonuses (as a new Canadian player, for example) will block access to bonuses designed for specific payment methods.
Giant Lottos banking options
All games specified in our Giant Lottos review require real funds. Canadians can make deposits via Visa or MasterCard. As long as they are registered in your name, you can add more than one card to your account. 


The range allowed is between C$5 and C$400. Keep in mind that entry tickets are displayed in GBP and include the tax. You can check each lottery's price ranges by clicking on the game. Also, you may check your transactional history on the site from the "Your Transactions" tab. Faulty transactions will be cancelled within 8 hours, and if you don't modify them, they will be voided entirely. 
Cashing out 
Withdrawals are made via the same service you choose for depositing. The minimum amount is C$20, and the jackpot limits of each game define the maximum. Therefore, there are no restrictions to the amount you're allowed to cash out per month. 
Note that you cannot take out unused deposits unless a site representative deems that the transaction was a genuine error. Any win over C$500 will be announced personally by a site representative. If you choose to be paid in a non-standard site currency, you are responsible for the conversion fees incurred. 
On your bank statements, the name "Giant Tickets" or "Giant Commerce" will appear. If you or the site agents cancel a gaming account, the remaining funds will stay out until you give directions on how the finance team should send them to you.
You have to request one via e-mail at accounts@giantlottos.com. It will be processed in 24 hours and paid in 5 working days.
Taxes and fees
Winnings over C$1000 come with a 5% commission, as per the site's terms of use. Some fees may be applied on payment methods too, but a pop-up will notify you of them before the transaction goes through. Remember that international transactions come with an extra fee of C$25 applied by your bank. The website representatives apply the commissions and fees before sending the winnings to your account.
Depending on the source of the draw, you might have to pay extra taxes on your winnings. USA-based games are taxed under the provisions of federal law. UK winnings, on the other hand, have 0% tax. MegaMillions wins over C$600 are taxed under federal legislation. Wins over C$5000 have a 25% withhold from the Department of Revenue. 
Customer support
In case of any issues or inquiries, you can talk to a support agent via e-mail, phone, or live chat. Chat and phone calls are operational between 9 AM and 5 PM GMT, Monday through Friday. Remember that GMT is 4 hours ahead of EDT (eastern Canadian time). Thus, we advise planning your talks to support accordingly.
E-mail inquiries should be sent to different addresses, depending on the subject of your question:
Basic questions: info@giantlottos.com;
Account problems: accounts@giantlottos.com;
Payment problems: transactions@giantlottos.com.
Phone calls work on this line: 44020 8720 7448. 
Closure of our Giant Lottos review
Pros: It allows Canadian residents to buy tickets to local and global draws that go up to millions of Canadian Dollars. The website is user-friendly and very simple. You can play in many ways and access Giant Lottos bonus codes that reduce the cost of entry tickets. You are aided by news and guides and have plenty of ways to contact support in case of a misunderstanding. Their team handles the entire game process, so you only have to play and collect.
Cons: Support is only available from 9 to 5 on working days. So urgent problems cannot be solved on the spot. There are quite a few fees involved when it comes to your winnings. Moreover, the Canadian payment options (both in and out of your account) are scarce and may take longer than others since they are bank-based. Last but not least, there are no other gaming options besides lottery.
3.7 /5
| | |
| --- | --- |
| Look & Feel | 3.8/5 |
| Payout Speed | 4.3/5 |
| Games | 3.7/5 |
| Bonuses | 3.8/5 |
| Customer Service | 3.8/5 |
| Licensing | 3/5 |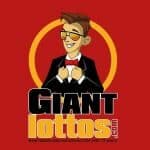 Giant Lottos
★ 49% Off Cash4Life Lottery
Facts about Giant Lottos:
This site allows Canadian players like you to get legit tickets to lotteries worldwide that otherwise are unattainable. There are over 20 options from well-known countries like the US, the UK, Ireland, and many more.
Pros: unique entries to lotteries, user-friendly interface, contains many user reviews.
Cons: no Live Chat option for customer support.
What's up with this promotion?
It offers you 49% off your first entry to the closest Cash4Life draw. If normally, a basic 3-sheet ticket would have cost you around C$40, with this promotion you'll enter it will a little over C$17. Entries range from 3 sheets to up to 20 sheets depending on your preference.
T&C's summarized:
You have to play at least three quick-picks or manual picks to qualify;
The jackpot goes up to C$7000000 for each draw; smaller prizes may get you to C$1000 for 20 years in a row;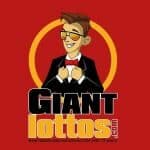 Giant Lottos
★ 53% Off All Draw Bonanza
What's Giant Lottos?
Since 2004, this site allows lottery fans from all around, Canadians included, to participate in the most popular local, national, and international draws. Over 20-opportunities are brought to you around the clock.
Pros: many jackpots draws, hefty FAQ section, safe encryption
Cons: phone support is not 24/7
Promotion details:
It gives you a 53% off the price of a regular weekly bundle.
With this opportunity, you will get 10 tickets in one single bundle, buying a chance to 10 top lotteries from around the world (USA, France, Canada, Ireland, etc.). The maximum cash out is constantly changing, depending on that week's pool prize.
Tips for you:
If you don't win at any of the 10 draws, you get your minimum deposit back;
You can check the results of the draws directly on the site;
E-mail support for any inconvenience encountered;
The games you qualify in are: Euro Millions, USA Powerball, Mega Millions, SuperEnaLotto, EuroJackpot, UK Lottery, Lotto 6aus49, Mega-Sena, Irish Lottery and Canada Lotto649.
Giant Lottos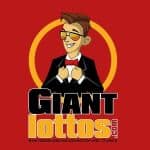 3.7 /5
| | |
| --- | --- |
| Look & Feel | 3.8/5 |
| Payout Speed | 4.3/5 |
| Games | 3.7/5 |
| Bonuses | 3.8/5 |
| Customer Service | 3.8/5 |
| Licensing | 3/5 |