How we review Ontario casinos
This piece of information covers the process that CasinoBonusCA Ontario analysts go through in their quest to write reviews of Ontario online casinos.
Why trust our Ontario casino reviews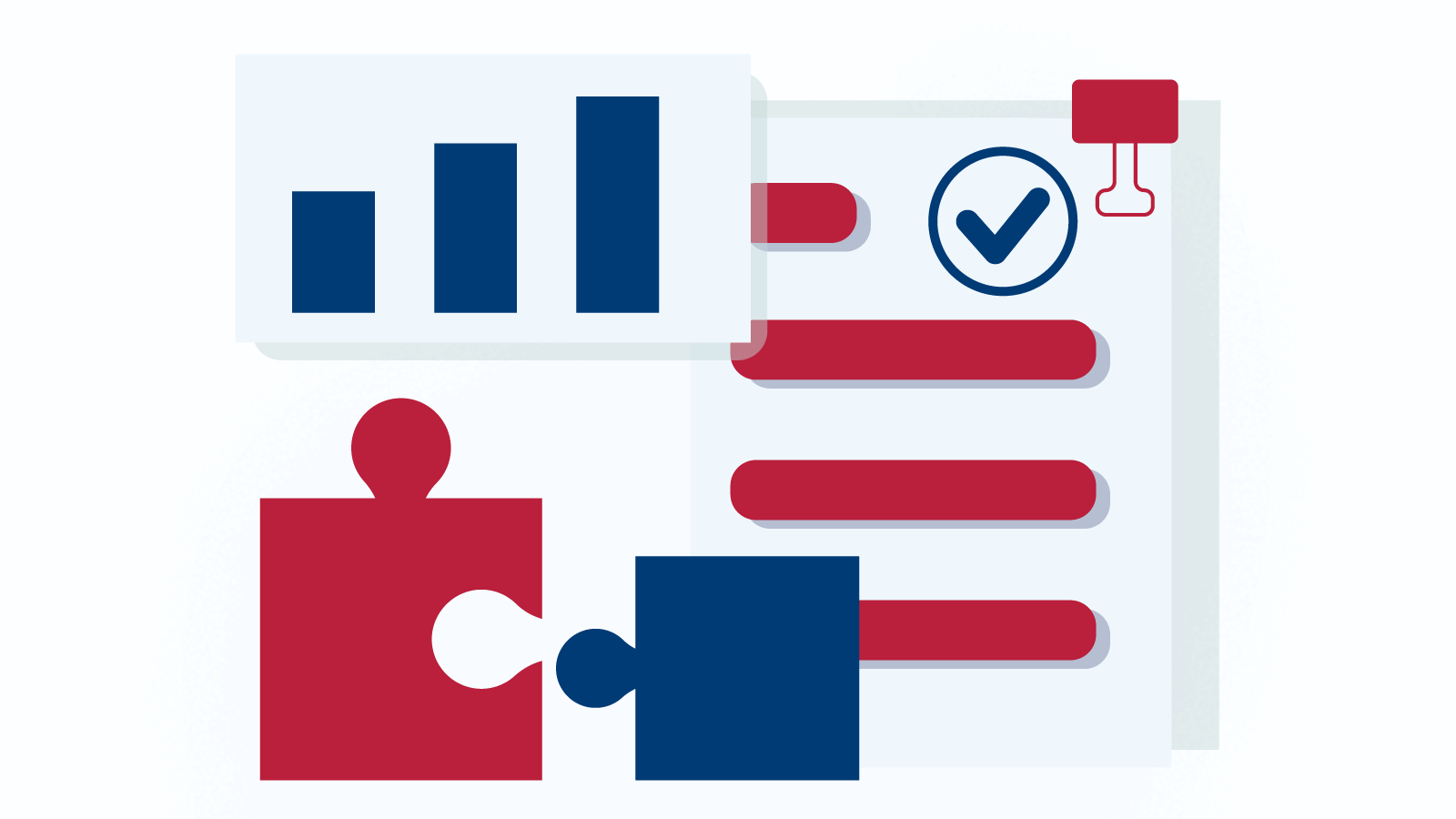 The process of testing, evaluating, and rating Ontario online casinos intend to receive trustable, accurate, and verifiable findings for a dynamic market.
Our rules and objectives
We complete anonymous tests: Each review for an online casino available in Ontario starts with a thorough analysis of the platform, products, and functionalities as they are made available by the operator.

Accurate and objective reviews: The process of checking the state of an Ontario online casino also aims to proffer content unbiased by our or our contributors' interests. For these reasons, we perform all checks multiple times, anonymously and manually, in such a way that they would reflect the experiences of an average user from Ontario.

We are transparent: We also publish the details that pertain to any individual check for added clarity.

Our findings must be relevant: The evaluations we perform are reflective of different expectations and demands of users from Ontario. In this effort, we utilize extensive knowledge of the current market and customers' intentions.

We respond to Ontario users' demands: By using the same lens of the needs and expectations of a gambler from Ontario, we can also provide informative guidelines for picking the best platform, given various conditions.

We respect the legal standards: All verifications are in line and further enforce the legal demands of the Alcohol and Gaming Commission of Ontario (AGCO) as currently formulated.

We update and correct our content: To maintain the same strict standard, as stated by outside regulatory agencies like the AGCO and internal, as required by our publishing policies, we will constantly return and update our findings to correct and reflect the current state of a platform.
Ontario Casino Legal Standards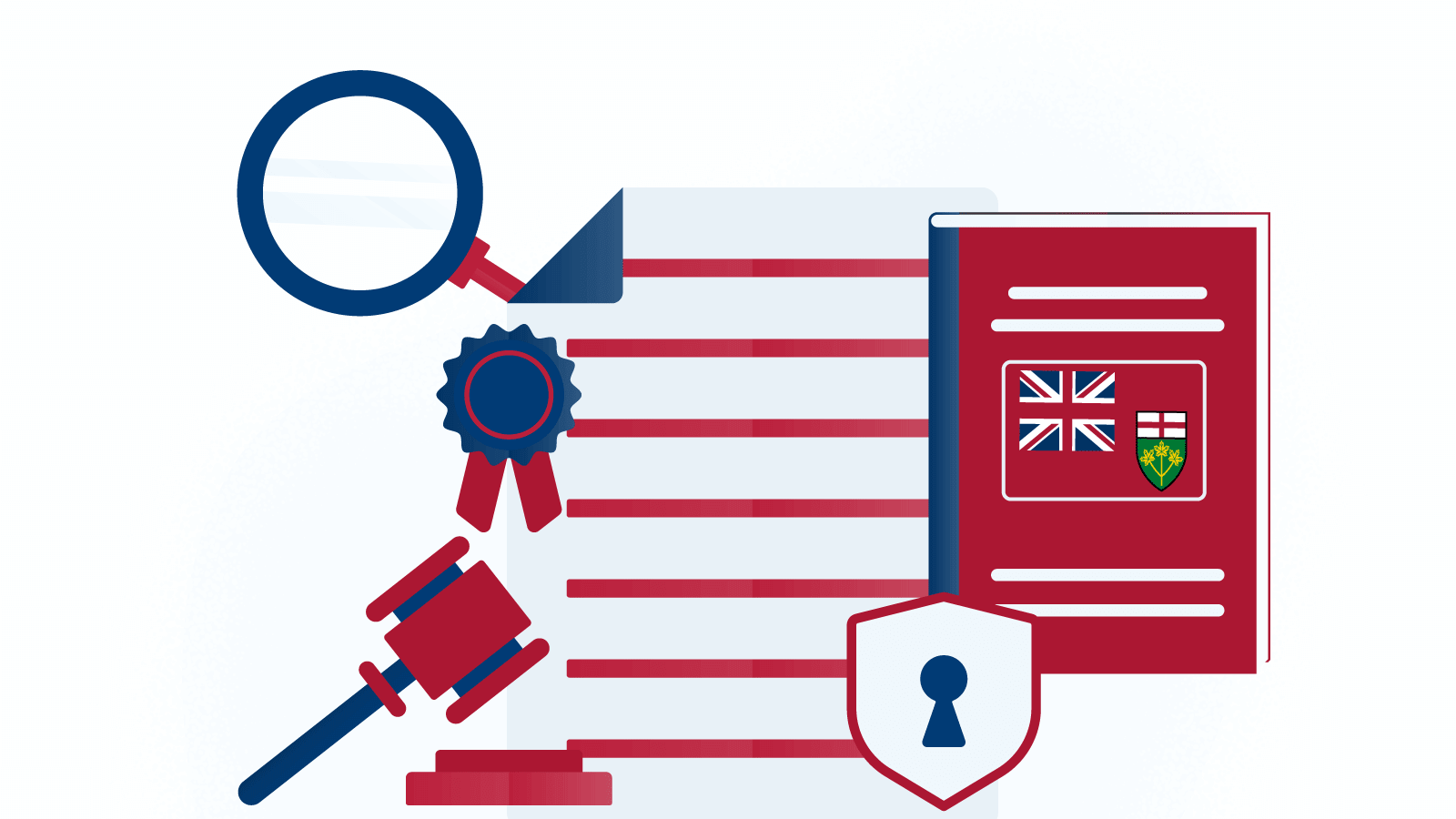 All Ontario casinos reviewed in this domain are fully licensed and operate in accordance with the Alcohol and Gaming Commission of Ontario regulations (AGCO).
These casinos adhere to the current legal requirements and provide players with a secure and fair gambling environment.
The role of AGCO
In Ontario, the Alcohol and Gambling Commission of Ontario (AGCO) is responsible for overseeing and regulating the gambling and liquor industries. Within the remote gambling context, AGCO licenses operators and ensures that they provide a safe, fair, and responsible gaming environment by adhering to the established laws and regulations.
The casino licensing process in Ontario
To obtain a license in Ontario, operators must demonstrate financial stability, have adequate security measures in place, and have a reliable plan for responsible gaming. They additionally require to prove adherence to the marketing and gaming practices currently deemed to be fair and safe.
Our tests for licensing
To validate a platform's ownership of and compliance with the license, we will examine AGCO's public registry of licensed operators and ensure that the platform's information matches that which is presented on the application. In addition, we can look for proof that the platform adheres to AGCO guidelines, including giving information on responsible gambling and delivering secure, fair games.
Beyond licensing tests, we will also review the complete internal regulatory material to ensure that platform policies and practices are legal, fair, and desirable.
Rating System for Our Findings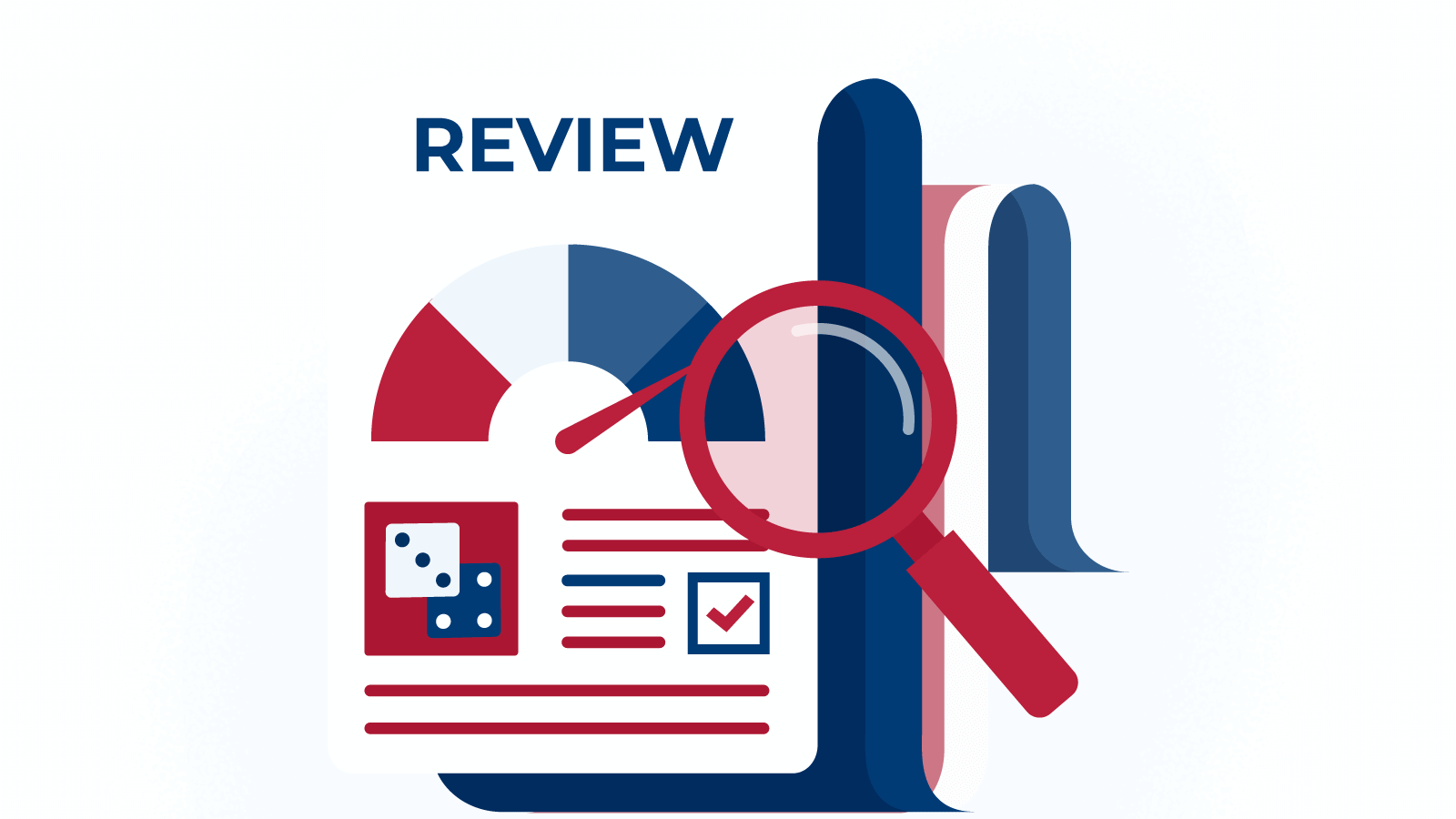 The rating system we have devised for Ontario online casinos aims to cover the entirety of relevant aspects of a platform and inform readers of their quality.
Policy reviews for Ontario casinos
In our platform, we thoroughly examine all facets of the Ontario casinos to ensure that they are operating legally and providing players with a fair and secure gambling environment. To achieve this, we concentrate on two primary areas.
Requirements for policy ratings
Review of AGCO Licensing: We confirm that the casino is in possession of a valid license issued by the Alcohol and Gaming Commission of Ontario (AGCO). This is accomplished by ensuring that the information in AGCO's public registry of licensed operators matches the information on the platform.

Compliance with Legal Standards: We carefully read the casino's terms and conditions to ensure compliance with AGCO's regulations. This involves ensuring that the casino conforms to responsible gambling practices, offers fair games, and protects player data.

Added Value for Legal Reviews: Beyond validity and fairness reviews, our testers ensure that the at-hand policies presented by the operator in its terms of use create a desirable and high-quality environment for potential gamblers.
By conducting these checks, we provide our readers with comprehensive information about the reviewed online casinos in Ontario, enabling them to make educated decisions when selecting a platform to play on.
Anonymous assessments
Our testers manually and anonymously examine platforms to ensure unbiased and consistent data. During the testing period, each tester spends at least 8 hours evaluating each platform's features and services. A minimum of three testers are required to ensure a comprehensive and credible evaluation.
Real money tests
During the review period, each reviewer will anonymously wager between $20 and $100 to evaluate the platform's payment services, customer support, and overall user experience.
This approach helps us assess the fairness of gaming products and payout procedures, their standing in relation to the current standards, and their desirability to various classes of customers.
Our testers also focus on providing detailed information about the deposit and withdrawal processes, such as payment method availability and platform-side transaction processing times.
Comparisons using expertise
Our team has evaluated all presently licensed Ontario casinos in order to provide detailed and up-to-date data for our readership.
Overseeing the entirety of the currently licensed casino catalogue allows us to create a credible market standard for remote gambling in Ontario, which informs our ratings.
The ratings you can consult are based on manual testing results and on our expertise related to the Ontario remote gambling market, player preferences, and ongoing industry trends.
By combining our expertise and hands-on testing, we can create curated content that responds to the requirements of most readers.
Checking legal adherence for Ontario casinos
Being familiar with and adherent to the legal standard and verifying that an Ontario casino does the same is not enough. Our quality checks go beyond.
All review area is also verified for added safety, fairness, and security in extended adherence to the spirit of the law in Ontario, as highlighted by the AGCO.
By reviewing the policies and practices as currently presented by each platform, we can make a more knowledgeable presentation of its state and, as such, reflect on the quality, not only admission, of Ontario online casinos.
Look and Feel Tests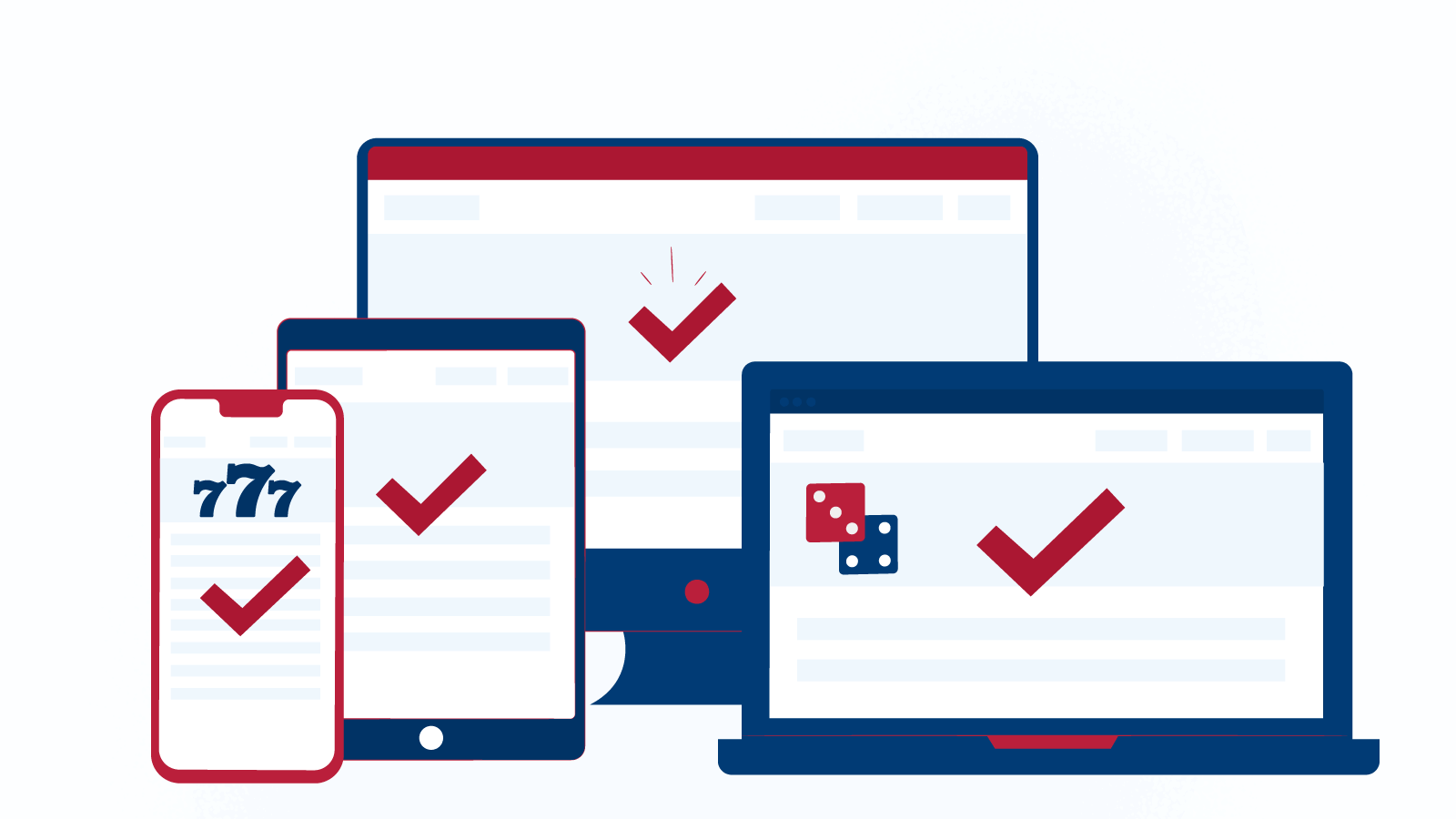 The grade and observations you can read under the Look and Feel rating concern all quality of use and connectivity concerns for an Ontario online casino.
Rating criteria
| | |
| --- | --- |
| App | Compatibility with devices and quality of apps |
| Mobile | Quality of mobile version casino sites |
| Desktop | The overall quality of the desktop platforms |
App
Ontario casino app tests concern extensive compatibility and accessibility of downloadable app versions for mobile devices.
When testing and rating this area, reviewers will connect with an array of devices, download available products and rate them according to the quality of activities as found.
Mobile
Once we establish the quality of dedicated products, we will perform verifications on the mobile version of the non-downloadable casino website as presented to Ontario users.
We will consider connection fidelity, display considerations, overall graphics, ease of use, and aesthetics.
Our mobile-first approach makes mobile ratings and observations weigh considerably in our final Look and Feel rating.
Desktop
Desktop tests consider the nature of the platform as accessed via non-mobile methods. Here, too, we will perform several connection tests, check requirements for compatibility, and reflect on the quality of implementation for the Ontario online casino platform.
Use of devices for tests
All tests are performed via several devices and connectivity conditions. Each Ontario online casino review will contain the technical details for our tests.
You can consult such details in informative tables, as well as the content we share. Here are some of the technical specifications we will consider and variate.
Technical specifications and variations
| | |
| --- | --- |
| Used devices | Desktop, tablet & phones (iOS & Android) |
| Connection methods | Wi-Fi, 4G & 3G |
| Browsers | Google Chrome, Firefox, Edge, Opera & others |
Slots Reviews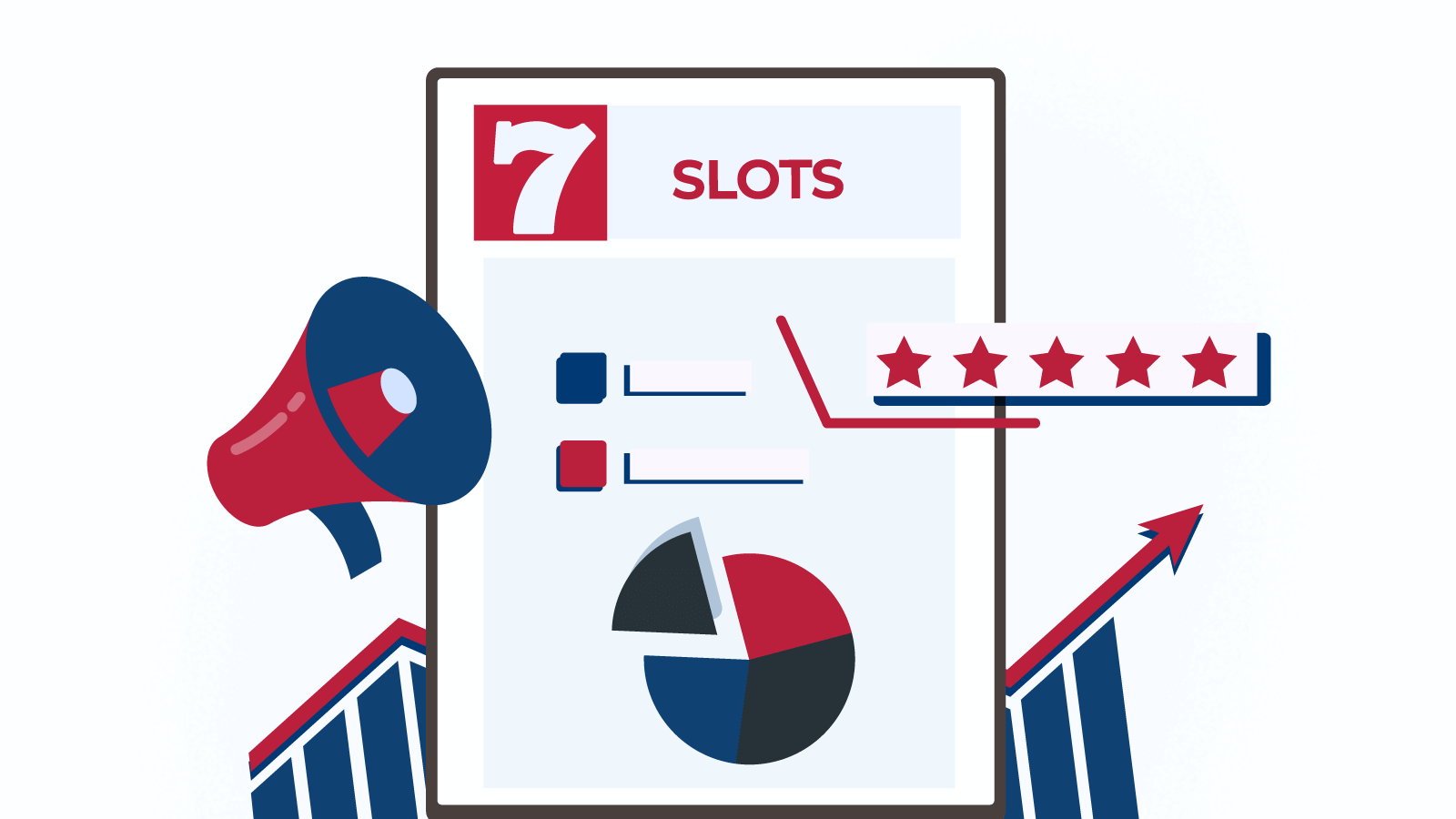 Slot reviews will focus on the video slot and related gaming products presented on the Ontario online casino considered for review.
Our reviewers will additionally check the remote gambling product providers and developers behind slot-based products and arrive at a rating that combines firsthand experience, legal and fairness checks, and overall monetary results.
Rating criteria
| | |
| --- | --- |
| Slot types | Product variety checks, from standards slots to jackpots, progressives and live slots |
| Slot providers | Reviews of the casino game developers, their accreditation, and product quality |
| Payout rates | The technical and casino-specific qualities, with emphasis on payout rate values |
Slot Types
Online gambling products fashioned after slots encompass a lot more than the standard video slots.
Our reviewers will also review jackpots, progressive jackpot slots, live slot implementations, and the variety per quality for each of the former.
Slot Providers
When considering gaming products, we will look into de companies that develop and provide them to the Ontario platform we review.
Each provider is checked for licensing, fairness, and quality of products and placed in context by comparison.
Payout rates
Payout rates will denote the wagers Ontario gamblers will recover from playing the slot products they are presented with.
We will analyze the payout rates, as well as related game characteristics, and rate them by comparison with the broader market standards.
Slot sites standards
By covering all Ontario online casinos that provide slot gaming products, we can accurately rate and rank such platforms according to these game titles.
Thus, our lists of the best slots sites in Ontario are a direct result of our rating process, which uses an extensive database and standards from local and global markets.
Tests for Live Dealer Casino Games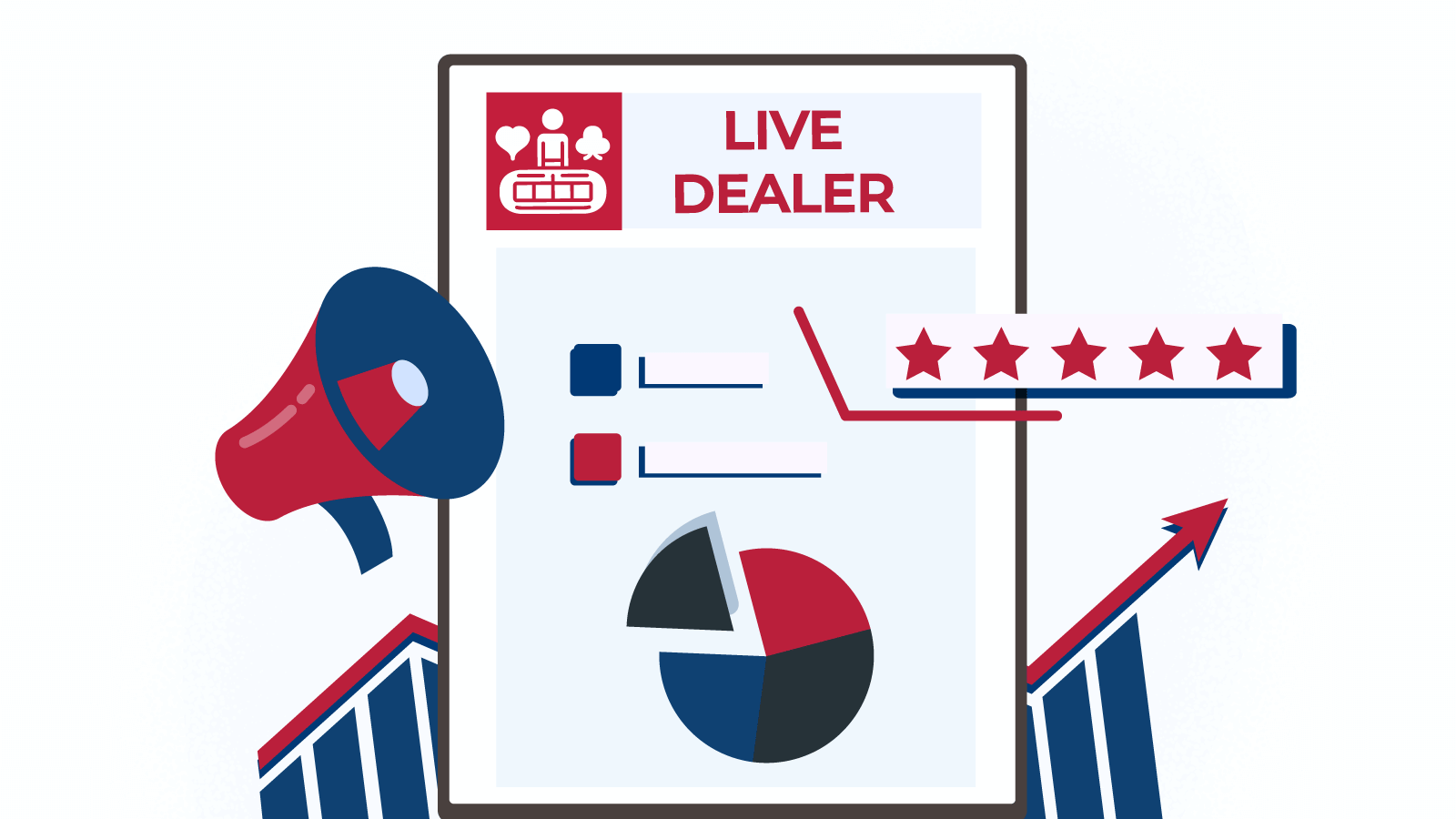 Live dealer gambling products are assessed separately from other gaming types since they represent a discrete element in any online casino from Ontario.
Rating criteria
| | |
| --- | --- |
| Live dealer roulette | Tests and ratings for limits, rules, and types of live dealer roulette |
| Live dealer blackjack | Tests and ratings for limits, rules, and types of live dealer blackjack |
| Live dealer baccarat | Tests and ratings for limits, rules, and types of live dealer baccarat |
| Live dealer providers | Verifications and comparisons of the developers and providers of live games |
Live Dealer Roulette
We cover live dealer roulette games to see the variations in betting limits, rule versions, and payout rates. We also check for particular game types and the providers behind them.
For instance, we check that an Ontario online casino has American, European, and French versions with 94.74%, 97.3%, and 98.65% payout rates, respectively.
Live Dealer Blackjack
We go over live dealer blackjack games so you can see how the betting limits, rule variations, and payout percentages compare to those of online blackjack. We also verify the existence of rare game genres and their respective service providers.
We will ensure that an online casino in Ontario will have titles with payout rates ranging from 99% to 99.5%, as well as variations for soft 17 and blackjack payout rules.
Live Dealer Baccarat
In this paper, we explore live dealer baccarat games, examining their betting limits, rule variants, and payoff percentages. We also verify the existence of uncommon gaming types and their respective service providers.
Here, we will prioritise gambling platforms that showcase standard, as well as speed and no-commission baccarat platforms.
Live Dealers Providers
Our reviewers know that live dealer providers, such as Evolution Gaming, Microgaming, or Pragmatic Play, are a requirement for a commendable Ontario casino.
This is why our review process includes considerations and several ranking criteria for the provision of high-ranking provider catalogues.
Best live dealer casinos standards
Using our overall assessments, we can reliably arrive at the best live online casinos in Ontario and create curated content around these platforms and the criteria they were selected on.
Real Money Tests for Payment Methods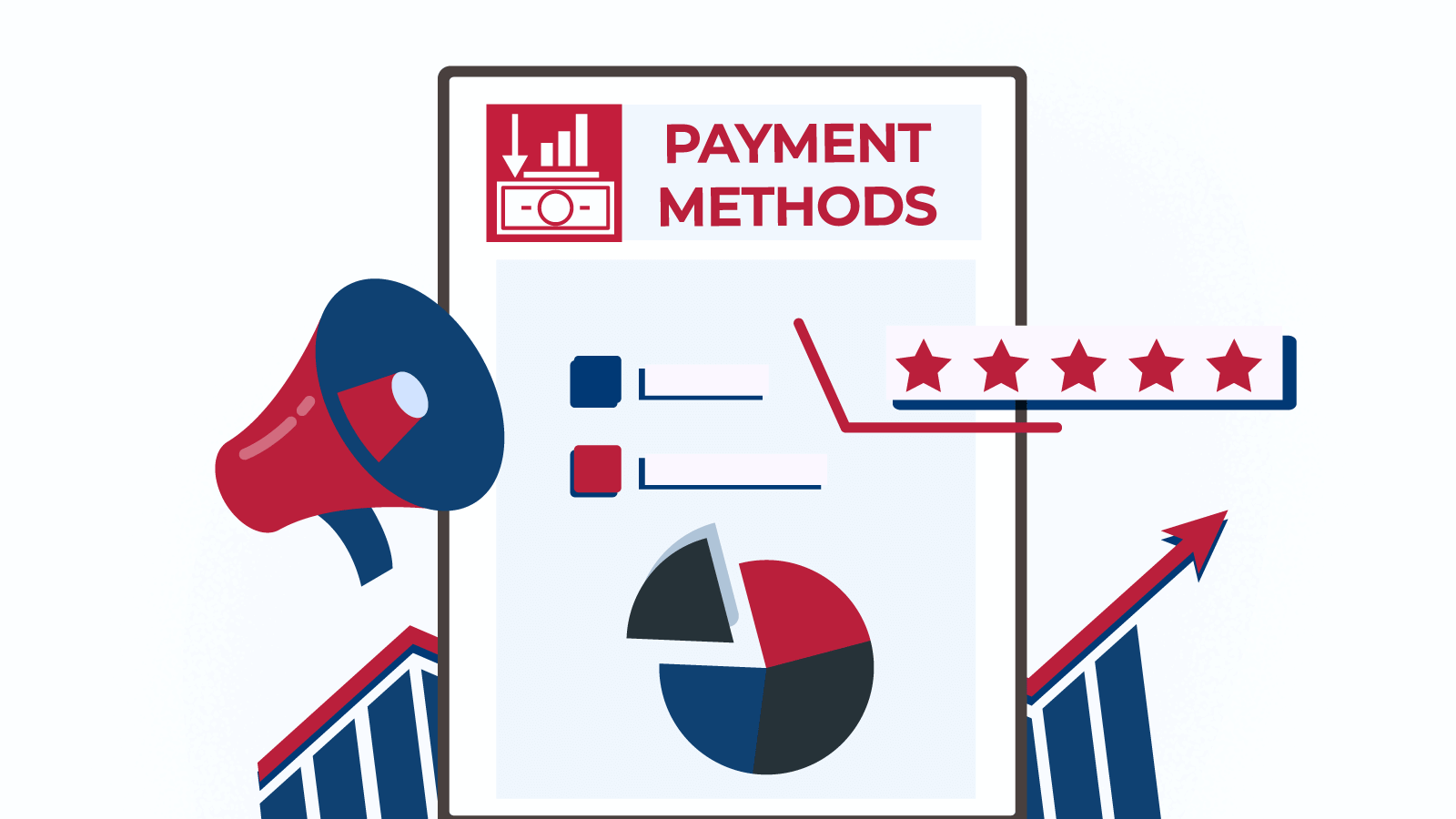 Real money casino transactions and tests are the backbone of any review for Ontario gambling sites we consider.
Rating criteria
| | |
| --- | --- |
| Payout processing times | The overall and per-service processing times |
| Transaction limits | The volume of transacted funds per transaction and within a period, usually a month |
| Other banking policies | Any other policies and rules concerning banking, from user balances to fees, and transaction restrictions |
Payout processing times
Our reviewers will make withdrawal requests from cashable balances and check the stated payment processing periods. The standard for Ontario is 1 to 2 days.
We can thus find the platforms with the fastest payment times and accurately reflect on those that fail to provide funds within a reasonable timeframe.
Transaction limits
Our reviewers find and provide the payment limits and test them where extensive diligence is required. Our contributors can thus provide credible reports on the quality of banking systems on a platform.
Banking policies
As part of our assessment of the terms and conditions, covering any other banking policy from the
Listing Ontario casinos according to payment policies
Using the various criteria, our contributors can curate different lists and informative pages on the platforms with the best payouts, Ontario online casinos with minimum deposit values ($1, $5, or $10, for instance) or short payment periods.
Checks on Security & Safety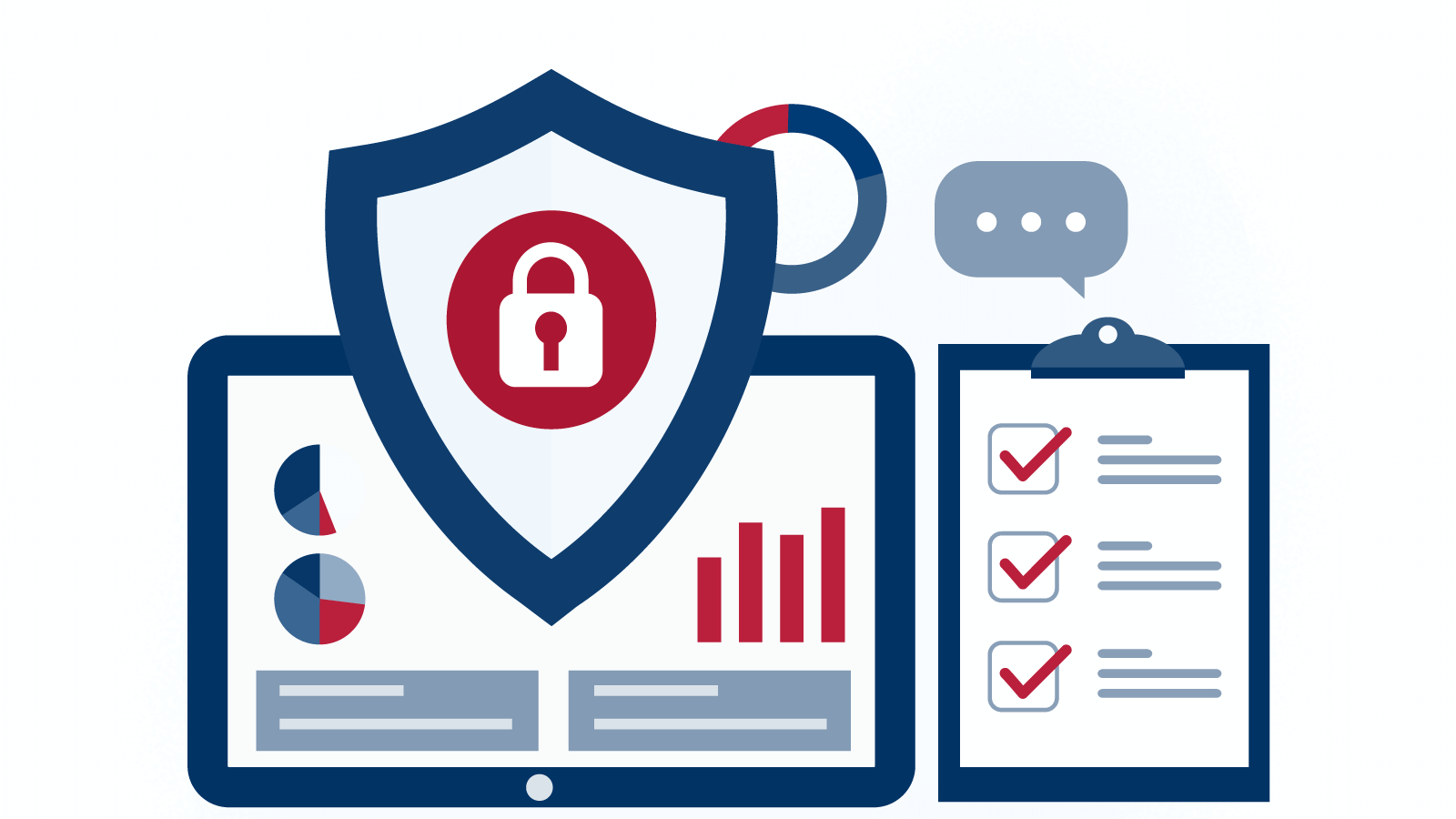 One of the main facets of verifications concerns the safety provided by the Ontario online casinos to their potential customers. Only those platforms that create a safe environment can be recommended to our readers.
Rating criteria
| | |
| --- | --- |
| Ontario license | The ownership and adherence to the AGCO license |
| Other gambling licenses | Any other piece of accreditation awarded by remote gambling regulators |
| Other types of accreditation | All types of seals of approval and accreditation from trusted safety agencies |
| Terms and conditions assessment | A complete overview of the terms of use policies and their effects on the users |
Ontario license
The ownership and adherence to the license awarded by AGCO is a must for any online casino in Ontario to be reviewed, presented, and recommended.
Other gambling licenses
Platforms, although functioning in Ontario, can hold various types of licenses from different regulators.
We will consider these pieces of accreditation to be additional proof of safety and security and rate the Ontario platform accordingly.
Other types of accreditation
Ontario online casinos can also hold various types of proof of quality seals and accreditation that can prove enhanced security and quality as assessed by different agencies with multiple categories of expertise. eCOGRA, Gaming Labs, or GAMSTOP are only three such agencies.
Terms and conditions assessment
By analysing the entirety of the terms of use of an Ontario online casino, we can adequately reflect on the actual quality of a platform and instruct our readers in their choice and actions.
All reviews will also encompass a series of detailed breakdowns of the terms and conditions as they concern various aspects of remote gambling.
Evaluations of Customer Service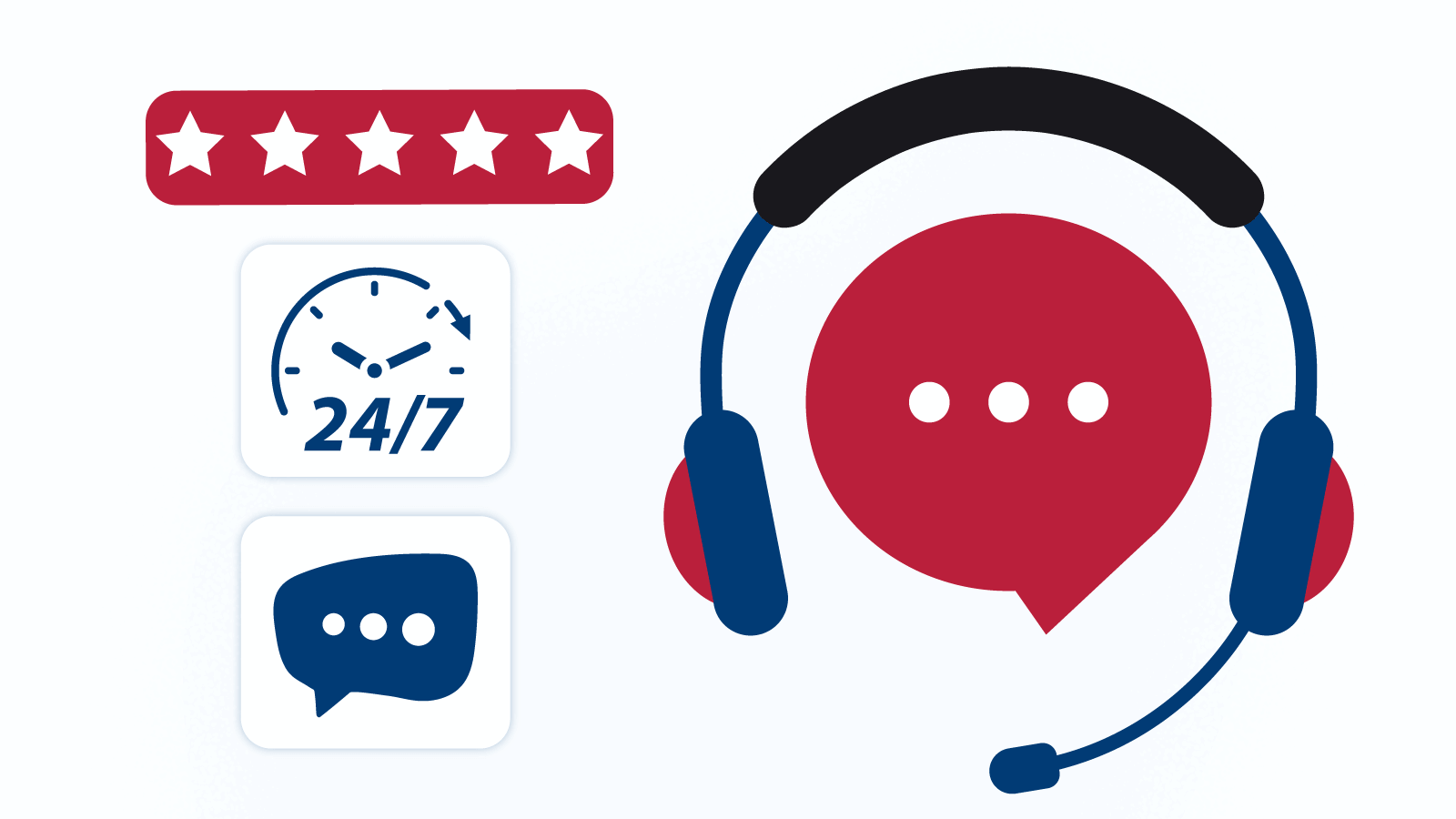 Ensuring that the customer support systems are reliable and preferable is a guarantee that the operator is ready to maintain the high quality of a platform and correct any inconveniences.
Rating criteria
| | |
| --- | --- |
| Available contact methods | Ensuring that sites have a live chat, phone lines, and email available |
| Availability Schedule | Verifying the functioning hours for support |
| Response times | Timing the response rates and waiting period per contact method |
| Support agent reliability | Verifying whether the agent responses are relevant and reliable |
| Dispute resolution policies | Verifying the user dispute resolution policies |
Available contact methods
We know that having all three contact methods is a requirement for Ontario online casinos. Thus, the first step in reviewing the customer support systems is seeing which methods are available.
Availability Schedule
Having round-the-clock assistance is another critical requirement for Ontario casinos. This is why we check that at least one method is active 24/7.
Response times
The expected response times depending on methods are 30 minutes for emails and 1 to 3 minutes for phone lines.
Responses for live chat communications should be immediate. Our reviewers will ensure this is the case.
Support agent reliability
All responses from agents will be cross-referenced with the policies as stated on the platform as well as the final result of the inquiry.
Readers can then read a thorough presentation of our reviewers' findings and final assessments.
Dispute resolution policies
Dispute resolution is a sensitive issue and signals the appearance of a severe malfunction for gamblers.
Performing a reliable and comprehensive resolution process is a legal requirement and thus makes up an essential part of our assessment process.
The Final Verdict for Ontario Casinos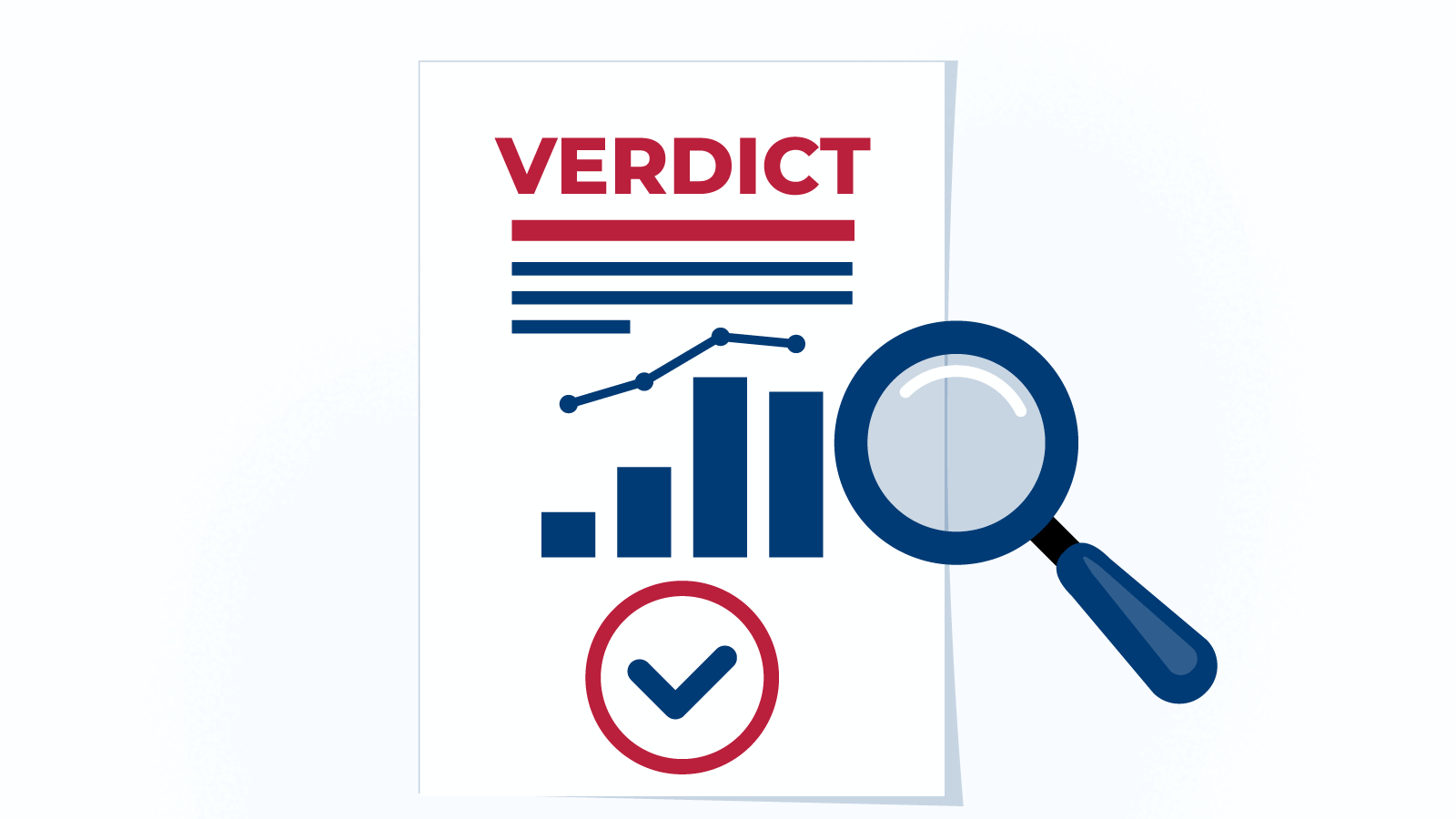 Our final verdict is a summary of our findings in concordance with our self-sourced Ontario standards and customer requirements.
We use the verdict to curate and guide the reader toward the best choice, both for singular online casinos in Ontario and for the Ontario gambling market overall.
You should use it as a final guide for choosing (or refusing) an online gambling platform according to its performance and the general industry performance as presentable today.
Principles for redacting the final verdict
Clear summary: The verdict aims to highlight all discrepancies and outliers of an online casino.

Contextual content: The findings are once more contextualized within the broader Ontario remote gambling industry.

Advisory value to the user: The verdict will inform our readers of their choice in the current market.

Objective and trustable: The conclusive remarks regarding the Ontario online casino must reflect the previous findings and adhere to the current state of the platform.
Comparison of Ontario casinos
All rating criteria for Ontario online casinos can be used beyond simple rating and proof of quality. We also use our assessments to cross-compare site performance.
You can also utilize a simplified comparison tool where you select up to three Ontario casino options and get a streamlined overview of their qualities, perks, and downsides.
How to use the comparison function
Go onto the compare tool page or click on the relevant buttons on other pages.

Select up to three Ontario online casinos as instructed by the framework.

Click on the compare button and consult the results.

Assess any relevant discrepancy. Our interface will help you in this effort.

Find the best Ontario casino option according to the comparison.

Read the full review once you have made your initial chice.

Further, review the details before picking and proceeding in the most informed way possible.
Updates on Ontario Casino Reviews
All Ontario online casino reviews reflect the state of the platform as found at the time of the review, which you can consult for each piece of content.
Considering the dynamic nature of the remote gambling industry in Ontario, all reviews may be subject to corrections, updates, and alterations.
Cases where an update is necessary
Periodic updates: our reviewers constantly return to reviewed platforms to ensure that their value has not diminished or changed over time.

Event-motivated updates: Various changes in the policies of an online casino or the Ontario industry, in general, deem it necessary to return and reassess casinos.

Rating updates: As the standard of remote gambling in Ontario continues to vary, our review ratings too can change better to reflect the state of platforms in the market.

User complaint-motivated updates: If customers raise credible concerns regarding a casino, our reviewers will perform extra verifications and reflect on their veracity.

Legal updates: as we intend to adhere to the AGCO rules for remote gambling, changes in legislation deem updates necessary.
How to check for updates
Check the last updated date to see the recency of our findings.

Consult our blog entries for new developments in the industry.

Consult our guideline content to understand our current rating process better.

Consider subscribing to our newsletter for news, updates, and educative content.