Is VPN Usage Allowed in Ontario Casinos?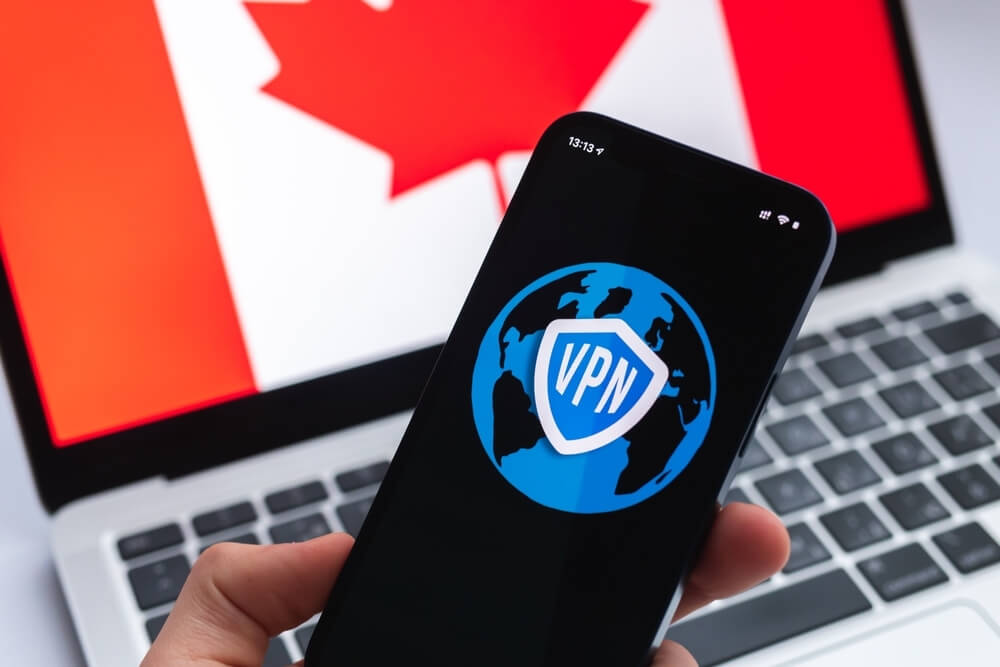 Can you use a VPN for online gambling in Ontario? The rules and regulations suggest not, but guide to using a VPN to gamble in Ontario covers everything you should know.
What Is a VPN and Why Do People Use One?
The term VPN stands for "Virtual Private Network" – a software service that protects your online privacy. It does this by changing your IP address to a remote server, which encrypts your data and online traffic.
As a result, you can also change your location when using a VPN, which many users use to access content and sites in different countries. For example, you could be sitting comfortably in your Ontario home while your device appears to be in London.
There are two standout reasons why you might want to use a VPN.
1. Increased security
As an Ontario casino VPN encrypts your data, everyone from hackers and advertisers to your internet browser are restricted from tracking your activity. This allows you to bypass certain restrictions and keeps you safe from theft and targeted marketing.
2. Access to restricted services
You can appear to be browsing from any location in the world when using a VPN. This allows you to bypass geo-blocking restrictions. For instance, you can access US streaming services or play at an online casino based outside of Ontario.
The two main encryption protocols
There are a few different ways that a Canada VPN works to change your IP address and encrypt your data. Let's take a look at how the two main VPN protocols work:
Secure Socket Layer – an SSL VPN is the quickest and easiest to set up, as it uses secure technology that works from your browser directly. It functions by encrypting your data using certificates that verify your connection's integrity.
Transport Layer Security – the original SSL technology has become outdated. These days, most VPNs use Transport Layer Security (TLS) technology instead. Basically, the TLS protocol encrypts the data from your device and then hides it in the VPN tunnel while you use it.
Is It Illegal to Use a VPN to Gamble in Ontario?
Can you use an Ontario casino VPN to play games when you are located outside of the province or are looking to increase your privacy? Unfortunately, using a VPN for any purpose at an Ontario online casino is illegal.
Additionally, using a VPN is also prohibited in the terms and conditions of most Ontario slot sites. More often than not, online casinos have a rule that permits just one account from every IP address. Therefore by using a VPN, you would be directly in breach of this.
According to Canadian gambling laws, online gambling is illegal unless it is regulated by the province you're in. Moreover, the Gambling Act 1992 (Ontario) clearly states that only persons located in Ontario's borders can access AGCO-regulated sites.
As a result, using a VPN to gamble on overseas sites from within Ontario is illegal. Similarly, it is also illegal to access an Ontario-based online casino from outside the province using a VPN.
Is It Possible to Access and Register at Ontario Casinos With a VPN?
So is VPN usage allowed in Ontario casinos? To put it plainly, you cannot use a VPN to create a new Ontario casino account. The law clearly states that you must be physically located in the province of Ontario to use a licensed online casino here. So by using an Ontario casino VPN to fake your location, you are acting illegally.
Almost all operators use sophisticated geolocation technology to detect and verify a player's location. Therefore if you do try to use illegal VPN Ontario casinos, you will in all likelihood be found out and banned from using the gambling site.
What happens if you are caught using an Ontario casino VPN illegally?
If you are caught using a VPN to legally access an Ontario online casino, you will have your account suspended and will be banned immediately. Moreover, you are also at risk of losing any funds that you have deposited into your casino account.
Although you technically are breaking the law, you stand very little chance of actually being arrested when using a VPN.
At worst, you could risk a fine if a minor tax misdemeanor is discovered. Generally speaking, the biggest risk is that you will lose all of the funds in your online casino account.
When it comes to Ontario casinos specifically, it's best to avoid using a VPN altogether. However, the rules aren't quite as strict when it comes to using legal online casinos elsewhere in Canada, as we will see later on in this article.
Benefits While Gambling Using a VPN
Although you cannot use VPN casinos in Ontario legally, you may still be able to use them elsewhere in Canada. And as you can see below, there are plenty of benefits of gambling with a VPN where the law permits.
The main advantage of using a VPN is that you can access different gambling sites throughout the world. As a result, you can find a bigger and better selection of games and offers. For example, online casinos in the UK and Europe tend to have larger game lobbies than those in Ontario.
On top of that, you are also safer and more secure when you gamble using an Ontario casino VPN. Your IP address is changed and your data is encrypted, meaning advertisers and scrupulous people are unable to trace your online activity.
Alternative VPN Casinos Outside Ontario
Using a VPN to change your location to access an online casino site from a restricted area is always illegal, no matter what.
However, in some cases, you can legally use a VPN to protect your identity when gambling online. Just make sure to check the T&Cs of the casino carefully first.
In Canada, there is nothing in the law that prohibits you from using licensed overseas casinos from within the country. You will therefore find that you can use a VPN for Canada casinos in order to protect your data and online privacy. Just make sure that the casino you are playing at has an internationally recognized license before you sign up.
To do so, set your VPN so that it shows you as being located at another location within Canada and not another country. You can check out some of the best Canada online casinos outside of Ontario here at CasinoBonusCA.
Pros & Cons of Gambling With a VPN in Ontario
As is the case with everything in life, there are advantages and disadvantages of using a VPN to play at Ontario casinos.
The main pros are that you are safer and more secure when you play online using a VPN. Additionally, you also potentially have access to more games and a wider variety of platforms.
On the other hand, the downsides are that it is in breach of the T&Cs on many online casino sites. In such cases, using a VPN to play at an online casino means risking a ban and losing out on everything that the site has to offer.
Pros
Better security and privacy

Access to more casinos and games

Work around restrictions

You can access the site when on vacation
Cons
Risk of a lifetime ban

Your funds could be confiscated
Why Play at Ontario Casinos Without a VPN?
At the end of the day, in many cases, the best option is to play without using an Ontario casino VPN. Above all else, you don't risk breaking the law when you play without one. Ultimately, this means that you have a chance of getting banned from the site and losing your funds.
On top of that, online casinos in Ontario have plenty of security features in place that already offer many of the perks of using a VPN. The Alcohol and Gaming Commission of Ontario (AGCO) has a strict set of criteria when it comes to licensing operators.
This means that the sites adapt the stringent security measures – so the need for a VPN is minimal. For instance, ON gambling sites are all encrypted using SSL technology, which is one of the two main protocols that most VPNs use.
In terms of protecting your finances, you can instead use one of the many secure payment methods that most Ontario online casinos offer. By using alternatives to your bank card, such as PayPal or Interac, you will increase your online privacy and protect yourself from hackers at the same time.
If you want to find out more, check out our list of the top Ontario Interac casinos.
Conclusion
In conclusion, there are many benefits to using an Ontario casino VPN. However, for the most part, it remains against the law and in breach of the operators' terms and conditions.
However, if you want to look beyond Ontario and at online casinos in the rest of Canada, you might be able to use a VPN. In doing so, you can enjoy additional benefits including increased security and access to more sites, games and offers.
Key takeaways
VPNs offer more security and privacy;

You can access sites in other locations;

Using an Ontario casino VPN is against the law;

Using a VPN at alternative Canada casinos may be OK;

VPN provides access to alternative games and offers;

If caught using a VPN you risk being banned from the site;

There is a very small risk of legal charges that could result in fines.