Know Your Customer (KYC) Requirements for Online Casinos in Ontario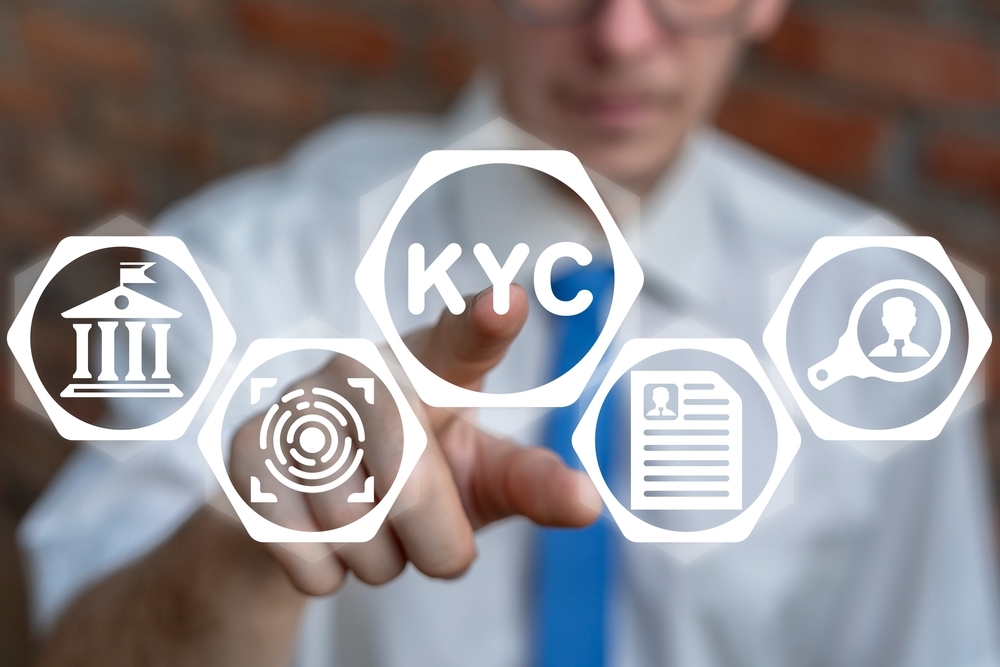 KYC in gambling is a set of standards that help online casinos verify customers' identities. Learn how it works and why it is an important safety measure.
Key iGaming Regulations Changes in Ontario for 2023
All casinos and other gambling establishments in Ontario, online or otherwise, must be licensed and registered with the Alcohol and Gaming Commission of Ontario (AGCO).

All online casinos must also secure an operating agreement with iGaming Ontario. iGaming Ontario is a subsidiary of the AGCO. All online casino operators then must enter a revenue sharing agreement with the province.

All gaming establishments in Ontario are required to promote responsible gambling practices, including providing customers with information about problem gambling. Additionally, they must provide resources to those seeking help.

The legal age for online gambling in Ontario is 19. Anyone under the age of 19 is not permitted to gamble at online casinos.

Advertisements for online gambling in Ontario follow strict guidelines which cannot target individuals under the legal gambling age.

Charitable organizations can hold gaming events like raffles and bingo, as long as they are licensed with the AGCO. These events typically have increased restrictions.

Online casinos in Ontario must employ KYC to verify customer's identities and assess and monitor for any associated risks. To adhere to KYC protocols in Ontario, operators must collect information from customers, including their name, date of birth, and address. Verification can include document verification, credit file checks, a proof of address check, and biometric verification.
KYC Regulation Differences: Ontario Online Casinos vs Other Markets
| Ontario Online Casinos | Other Markets |
| --- | --- |
| KYC required in the registration process | KYC required when withdrawal request submitted |
| Might ask for selfie verification or video | Uploading government issued documents with picture |
| Can't deposit if KYC is not completed | Deposits possible without KYC completed |
Why Are KYC Protocols Vital for Online Gambling in Ontario?
KYC protocols in Ontario are vital to the gambling scene for several reasons. Notably, it helps operators verify the identities of customers and ensure their safety. Since online gambling in Ontario is still new, KYC established an early set of standards of operators.
KYC helps prevent money laundering, fraud, and other financial criminal activities that can run through the industry. As this is a multi-billion-dollar market, additional safety measures like KYC in gambling help to prevent criminal activity.
Since online casinos in Ontario are required to implement KYC, they all use the same measures to verify customer identities. Having a set of standards for all online casinos in Ontario helps the government regulate online gambling and keep it safe for everyone.
If an online casino in Ontario does not comply with KYC regulations, they are subject to fines and penalties. Additionally, if they do not become compliant within a set period, the AGCO can revoke their license to operate.
KYC and KYB
KYC in gambling is easy to confuse with Know Your Business (KYB). Each service has similar procedures but are different in a significant way although they have the same main objective: following AML regulations to prevent money laundering and other financial criminal activity.
However, the difference between the two services is the type of customers the company deals with. KYC regulations should be used when the customer is an individual. Conversely, KYB regulations should be used when the customer is a business or corporate entity.
Since customers at online casinos are individuals, KYC in gambling is common, whereas you are unlikely to have KYB affect you. As an individual, you never need to worry about KYB requirements.
KYC at Canadian casinos
All online casinos in Ontario must employ KYC to assist with customer identity verification. Operators must adhere to KYC protocols, including those related to information collection. As a result, new players will be asked to submit government documents for verification.
Although KYC in gambling can make the registration process longer, it is beneficial to everyone involved. Registration takes a little longer, but getting verification out of the way early means it is easier to make deposits and withdrawals later on.
Additionally, KYC protocols in Ontario can help support responsible gambling by allowing online casinos to monitor customer gambling behaviour. They can then intervene if necessary and get customers the help they need.
Finally, KYC helps prevent money laundering and protects minors. The extra verification steps help verify the source of funds, ensuring it is legitimate. These steps also help protect minors by stopping them from gambling while underage.
The downsides of KYC programs
Unfortunately, there are some downsides to KYC in gambling in Ontario. KYC has several verification steps which involve submitting documentation. While this is not an issue for many people, there are some who are not comfortable submitting personal data.
Furthermore, KYC protocols can slow down transaction times. Since KYC verifies all transactions, it can take longer for customers to withdraw funds. This can be frustrating for customers that want to get access to their winnings immediately.
Finally, since KYC is a requirement of all online casinos in Ontario, it increases costs. Everything comes with a cost, and collecting and verifying customer information is expensive. Oftentimes, the increased costs to the operator are passed down to the customer in the form of higher fees and lower payouts.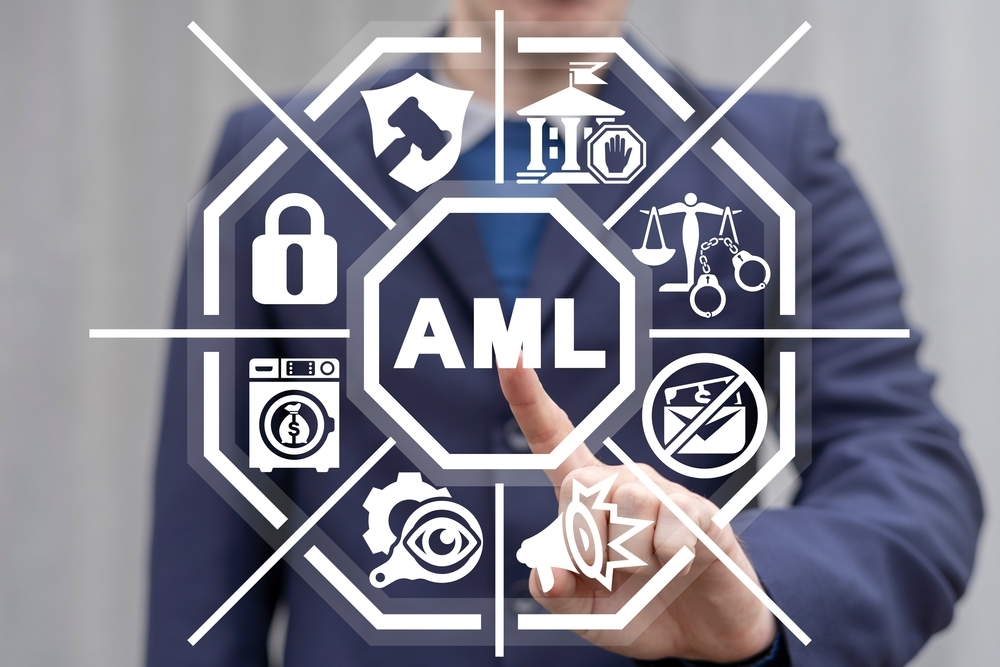 AML Rules for Online Casinos in Ontario
Anti Money Laundering (AML) is a crucial sector in the online gambling industry. Money laundering is a method used to convert illicit funds into legal money. The online gaming industry is a consistent target for money laundering and terrorist financing.
AML in Ontario casinos is crucial because it helps prevent and reduce criminal activity. All casinos in Ontario must have a written compliance program that outlines their AML policies. Additionally, they must conduct regular assessments of their effectiveness.
Furthermore, AML Ontario casinos must provide regular training to employees to ensure they understand the rules. Employees at online casinos in Ontario are trained to detect and report all suspicious activity to their superiors. Their superiors can then pass it on to the regulating bodies.
AML is so important in Ontario casinos because of how significant online gambling is in Ontario. According to Statistics Canada, nearly two thirds (64.5%) of Canadians over age 15 gambled in 2018. So, AML compliance is crucial to the protection of the general population.
AML improves the gambling experience
The number one thing that could improve the AML program is increased collaboration and information sharing among casinos and regulators.

Increasing the identity verification checks would help with AML.

Another option is to increase penalties for non-compliance. The Ontario government is not as strict about AML as it is with KYC. So, increasing fines could help AML.

Creating a more intensive training program for employees would also help reduce the risk of red flags falling through the cracks.
How Ontario's New KYC and AML Rules Protect You
Ontario's new KYC and AML rules will help protect customers at Ontario casinos. These new policies will help protect the money and information of customers.
However, the new policies make it more challenging to get started at online casinos. With patience, you will be up and running quickly, but you must go through an intensive registration process.
Changing the Canadian Gambling Industry for the Better
KYC protocols in Ontario are crucial to the future of online gambling in the province. Without it, casinos would be unable to properly verify the identity of customers.
While it is true that KYC in gambling can slow down the registration process, it is better in the long run. Both KYC and AML are crucial in ensuring the safety and legality of Ontario online casinos.
References