The Definitive Guide to Ontario Gambling Laws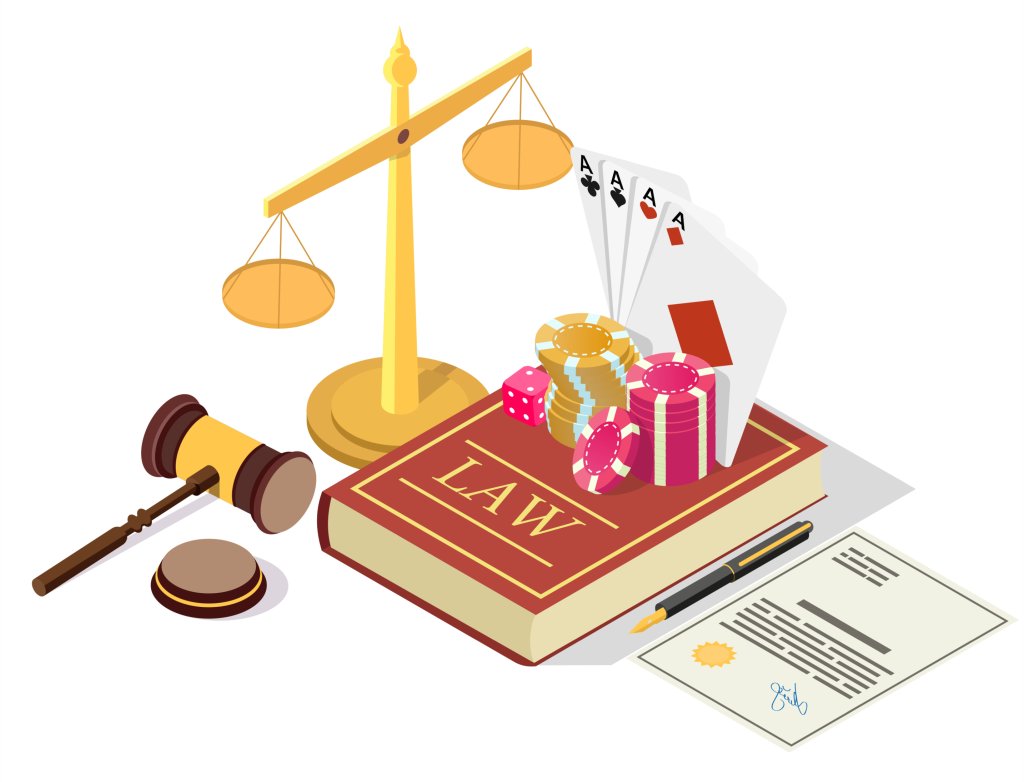 In April 2022, new Ontario gambling laws were implemented, bringing full regulation to online gambling in Canada's most populated province. Effectively, this made it safer and more secure for people to gamble online legally. This in-depth guide explains all of the most important gambling laws in Ontario and how they affect you as a player today.
Table of Contents
The Evolution of the Gambling Laws of Ontario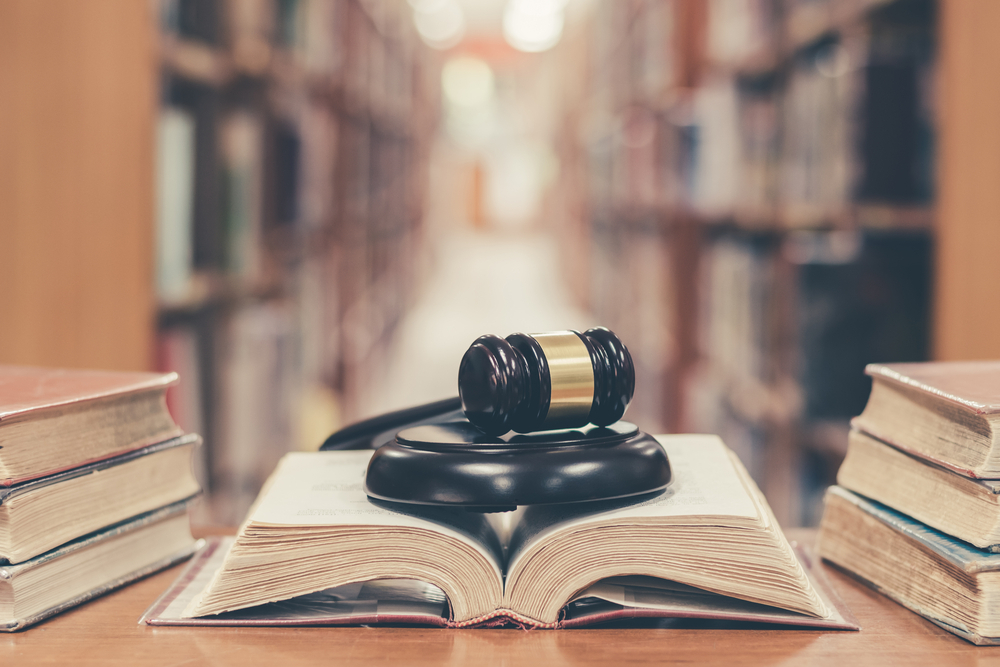 Below is a brief timeline explaining the history and evolution of gambling in Ontario:
Before 1874 – Prior to 1874, there was nothing written into law in the whole of Canada prohibiting or regulating gambling of any kind.
1874 – This year saw the introduction of the Criminal Code of Canada, which brought in a maximum three-month jail sentence for anyone caught playing card or dice games in a tavern. Possession of gambling equipment, such as playing cards and dice, was also made illegal.
1892 – The Woodbine Racetrack was opened in Toronto by the Ontario Jockey Club. Wagers on horse racing were not considered gambling in the province and racetrack betting went on to become popular across the whole of Canada.
1975 – The Lottery Corporation Act was passed, which led to the formation of the Ontario Lottery Corporation (OLC). The money made from the OLC's lotteries and products was to fund sports, works and cultural projects – which it continues to do to this day.
1985 – Section 207 of the Criminal Code was amended to allow certain exceptions to gaming prohibition, including provincial lottery-run games and pari-mutuel betting. This allowed each Canadian province to decide upon its own legislation for these exceptions within its borders.
1994 – The first province-owned land-based casino was opened in Ontario – the Casino Windsor. In 2006, it changed its name to the "Caesar Windsor" and still exists under this title today.
1998 – The Alcohol and Gaming Commission of Ontario (AGCO) was formed under the Alcohol, Cannabis and Gaming Regulation and Public Protection Act, 1996 (ACGRPPA). The aim of this governing body was to regulate gaming, horse racing, alcohol and cannabis in the public interest with integrity and honesty.
2021 – Bill C-218 (Safe and Regulated Sports Betting Act) was passed in parliament, allowing provincial governments to regulate and legislate single-event sports wagering within their borders.
2022 – On April 4, the first fully legalised and regulated online gambling sites went live in Ontario.
The AGCO
The AGCO was formed with the intention of maintaining a safe and regulated market for gaming, racetrack betting, liquor and cannabis in Ontario. Prior to its establishment in 1998, Gaming, horse racing and alcohol were all regulated separately, while cannabis was not regulated at all.
Effectively, the AGCO has brought everything under one roof and its powers lie in regulating the private and provincial-run online and offline retailers. They do not have the power to pass bills and create new Ontario gambling laws, but they are responsible for informing retailers and ensuring that they implement and abide by the laws and regulations.
While Canada's Criminal Code outlawed gambling conducted by entities other than the OLG, questions over how it applied to offshore operators created a dangerously unregulated "Grey Market".
Federal law and the "Grey Market"
Previously, there was nothing in the gambling laws of Ontario, and the rest of Canada, to prevent players from playing at regulated overseas-based betting sites. Many big gambling brands were therefore able to bypass the Criminal Code of Canada and market their products to Ontario-based players.
In addition to the grey market, a portion of Canada's estimated $14 billion annual gambling market was going to illegal black-market bookies, often run by criminal gangs. You can check out our experts' guide on 13 reasons to skip illegal sports betting sites here. Fortunately, there are now far fewer Ontarians using the grey and black-market betting sites thanks to the AGCO-regulated market.
Big Changes: Bill C-218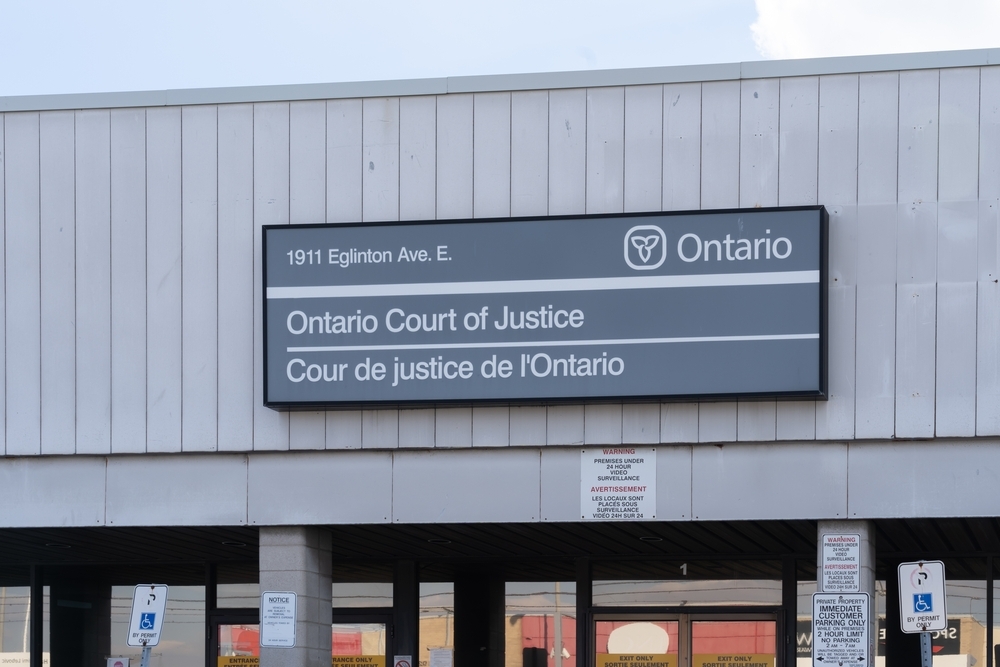 The Senate passing Bill-218 in 2021 was the big game changer for legal gambling in Ontario and the rest of Canada. This bill made a small but significant amendment to the Criminal Code of Canada, by legalising single-game sports wagering, both in-person and online, at the Federal level.
As a result, provincial governments now have the power to set their own legislation for single-event sports betting, and in April 2022, Ontario became the first province to do so. This brought previously popular grey market betting companies, such as Bet365 and 888sport, into the green and legal online betting landscape.
Here is a short summary of the changes that Bill-218 brought to Ontario gambling laws:
Change 1 – The removal of the prohibition in section 207 of the Criminal Code of Canada allowed provinces to implement and regulate their own single-event sports betting markets.
Change 2 – By regulating and controlling gambling, provincial governments and authorities could now benefit from the taxes brought in by the market.
Change 3 – Gamblers could now get access to a safer and better-regulated sports betting market, including US brands like FanDuel and DraftKings.
Change 4 – By being able to offer gambling legally in Ontario, online sportsbook operators were able to grow their market and products.
The birth of iGaming Ontario (iGO)
iGaming Ontario (iGO) is a subsidiary of AGCO that was launched in 2021 to help establish and run the online gambling experience in Ontario. Its job is to develop agreements with privately-run online gambling operators to ensure that they operate within the online gambling laws of Ontario.
The establishment of this subsidiary body proved to be game-changing and has resulted in Ontario affecting the Canadian gambling market positively as a whole. Since 2021, its impact has left the province with a thriving legal online gambling sector that protects players, works with operators and brings in billions in tax revenue for public spending in Ontario.
Here is a summary of iGO's principal duties in relation to managing online legal gambling Ontario:
Regulation of operators – iGO's primary purpose is to draw up contracts and agreements with the online gambling operators and to ensure that they remain compliant with Ontario gambling laws.
Actively encouraging responsible gambling Ontario – As well as regulating the operators, iGO also has a mission to protect players and encourage responsible gambling in Ontario. This includes protecting vulnerable players such as under 19s and self-excluded gamblers.
Supporting players when they have issues – If players do have issues with gambling, then the iGO seeks to protect them through self-exclusion measures and by making help accessible. Problem gamblers are able to seek assistance via the phone helpline and the GamTalk forums.
iGO and AGCO Requirements for iGaming Operators in Ontario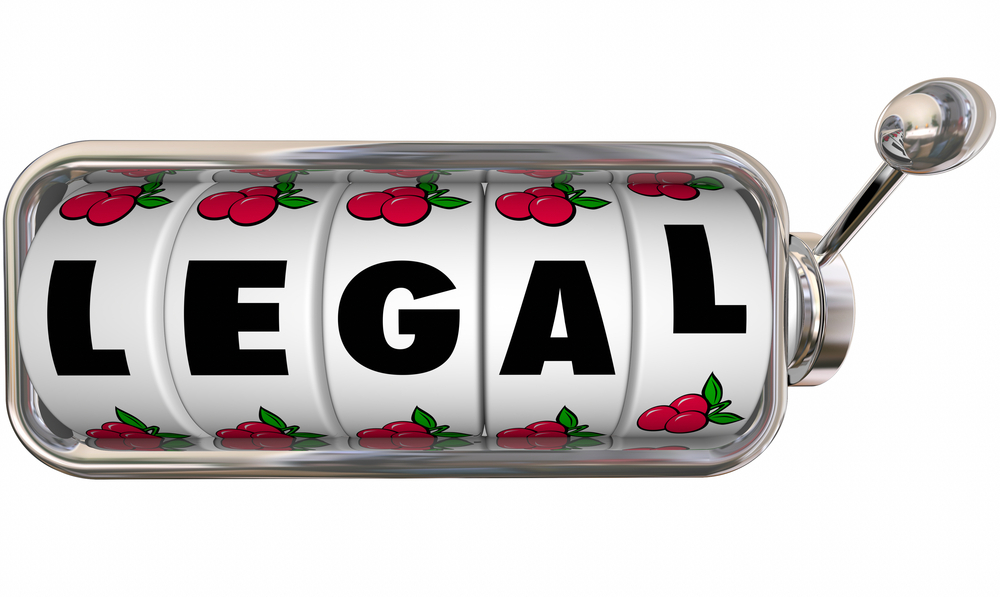 The iGO and AGCO each play unique roles in regulating sportsbooks and casinos in Ontario. Today, all new operators must complete seven steps with both regulatory bodies in order to be able to launch their products and services in Ontario.
In the table below, you can see all seven steps that the iGO and AGCO each require in order to fully approve a private gambling operator for the ON market:
| # | iGO Requirement | AGCO Requirement |
| --- | --- | --- |
| 1. | An NDA must be signed within two business days. | All games offered by the operator must get ITL certification. |
| 2. | The operator needs to execute a letter of agreement with the iGO. | Registration with the AGCO is required via the online portal. |
| 3. | Access to iGO's secure data and information communication channels must be set up as per the instructions. | The operator must develop its own standards that are compliant with the Registrar's Standards for Internet Gaming. |
| 4. | Documents attesting to the operator's Anti-Money Laundering (AML) obligations must be submitted to the iGO. | Members of the operator's team must complete Internet Gaming Notification Matrix Training in the iAGCO online portal. |
| 5. | Documents attesting to the operator's financial obligations must be submitted. | Information is required to set up Online Authorised Accounts. This is needed to access Regulatory Submissions and Notifications in the iAGCO online portal. |
| 6. | The team will be provided with instructions on how to set up and participate in the Operator Systems & Data Readiness Cycle. Once set up, tests are run to ensure that all systems are running to the expected iGO standard. | Access to the AGCO's secure data services is provided so that the operator can exchange data with the AGCO. |
Playing Safe: The Role of Responsible Gambling in Ontario
As well as implementing Ontario gambling laws, the iGO and AGCO are also obligated to encourage responsible gambling from both operators and players. Operators are obliged to meet certain requirements to help identify and protect potentially vulnerable players. Meanwhile, the players themselves are protected by these measures and have access to certain tools.
In practice, responsible gambling manifests itself in the form of deposit and wagering limits, cool-down periods and self-exclusion. Deposit and wagering limits can help you to control your bankroll to avoid exceeding your budgets and chasing losses.
If things get too much, 24 hour cool-down periods can be activated so that you can take an enforced break from the gambling site. And, as a final measure, you can activate self-exclusion on a site and close down your accounts altogether.
By keeping control of your bankroll, you can have a more enjoyable experience when gambling online – regardless of which operator you choose. Additionally, budgeting is also important when claiming your welcome bonus. To help with that, you can check out our guide on how to use casino bonuses responsibly in Ontario.
Key Requirements for Gambling Legally in Ontario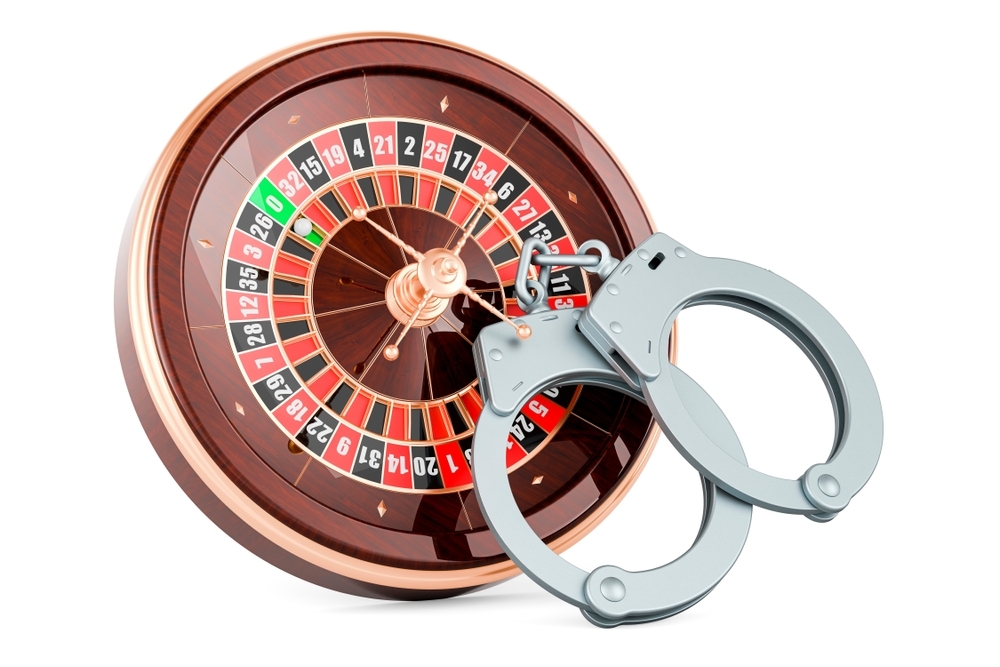 There are many Ontario gambling laws and regulatory requirements that operators need to comply with. However, here are the three most important requirements that you should be aware of:
Minimum Age Requirements – The minimum age requirement for gambling legally in Ontario is 19. If you are under this age, you cannot legally create an account and gamble on any online site. If you do come across an operator that accepts players below this age limit, then steer clear, as it will not be a legal and regulated ON gambling site.
Legal Gambling Operators – In order to ensure that you are on the right side of the law when gambling in Ontario, you should only register and play with legal and regulated operators. The first thing that you should do is look for proof of valid iGO and AGCO licences.
Illegal Gambling – While the overseas grey market is technically still available, there's no need to turn to it now that you have access to legal and regulated online gambling operators in Ontario. Unregulated and illegal gambling sites are now in decline but are still available and should be avoided at all costs.
For those failing to comply with the law, the AGCO can issue fines of between C$500 – C$25,000 to individuals, and up to C$250,000 for organisations. Other penalties include revocation of licences and even imprisonment.
Discover the Best Licenced Casinos in Ontario
In summary, legal online gambling is completely legal for players aged 19 and older. Just make sure that you register with a regulated operator that complies with the online gambling laws of Ontario.
To make this as easy as possible we recommend that you register with one of the top online casinos in Ontario, as recommended by our experts. The operators found on our website are all approved by iGO and AGCO, so can offer an enjoyable, safe and responsible online betting experience.