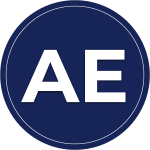 Meet Alex Evans, one of our talented authors. Alex's passion for gambling began while studying economics in college. He was fascinated by the statistics and numbers behind the industry and decided to pursue a career in it.
With a background in economics and creative writing, Alex brings a unique perspective to the table. He is able to take complex data and statistics and present them in an engaging and easy-to-understand way for readers. He also brings his creative writing skills to the table to create interesting and captivating narratives that resonate with our target audience.
As a writer on our team, Alex takes on a variety of responsibilities. He conducts in-depth research on the latest trends and statistics in the gambling industry, creates engaging and informative articles, and ensures that all content is optimized for reading and meets our company's style and tone guidelines.
Furthermore, he is responsible for implementing content-related processes such as creating and updating an editorial calendar, working with other content creators and editors to ensure that all pieces of content are delivered on time and on brand, and tracking the performance of the content via analytics and other tools.