Who is the Richest Female Tennis Player?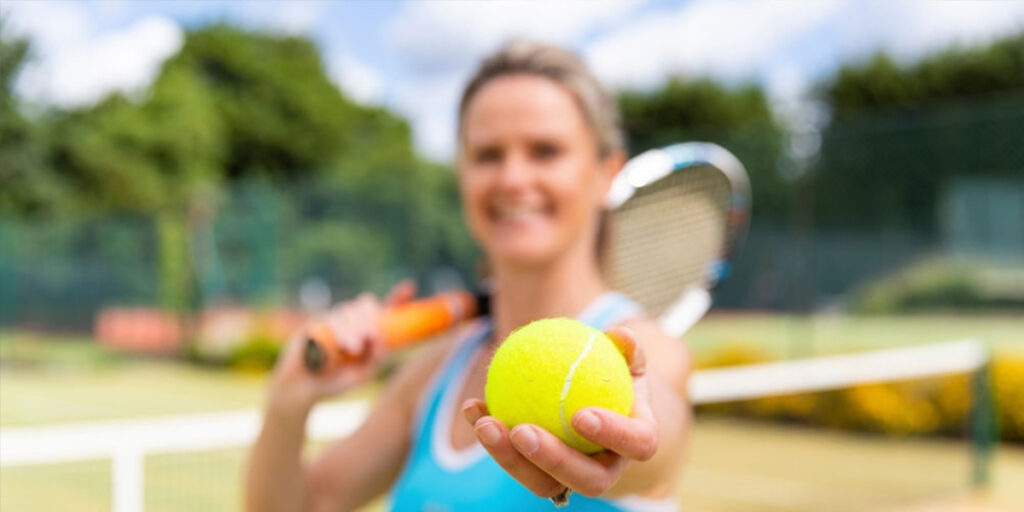 Female tennis is getting more viewers by the hour. If you're a follower of this sport, you certainly know about the substantial prize money at stake. But do you know who is the richest female tennis player?
1. Serena Williams Net Worth – $210 Mil.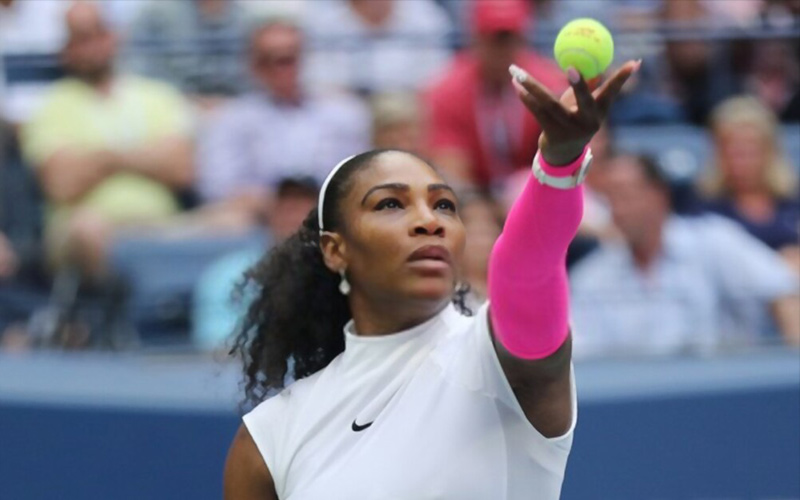 Serena Williams is the wealthiest female tennis player, having won 23 Grand Slam championships. She is currently estimated at $210 million.
Her professional career started in 1995 and led her to become a dominant force in women's tennis. Serena's might on the tennis court earned her approximately $94 million.
In addition to tennis, Serena is a passionate businesswoman, a skill that she trained by creating her fashion line and investing in start-up companies.
2. Maria Sharapova Net Worth – $180 Mil.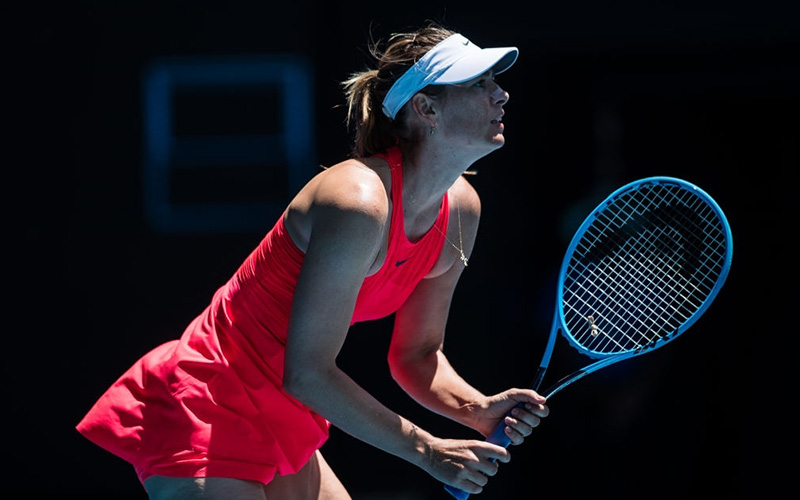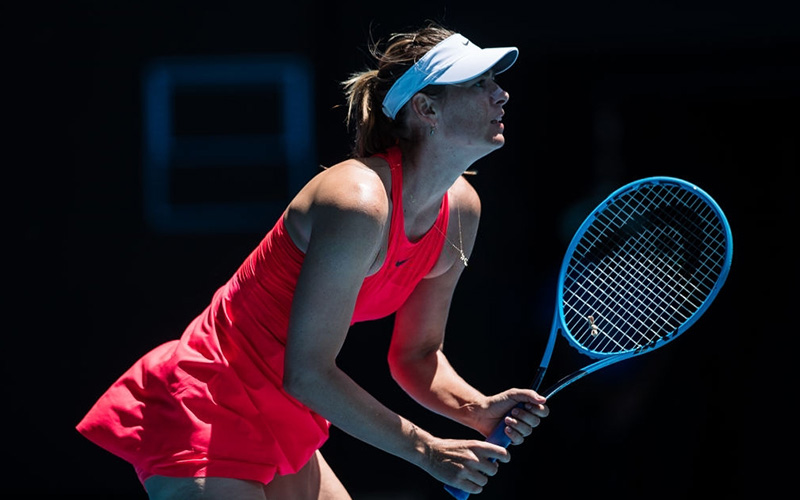 Maria Sharapova's net assets is somewhere around $180 million. She built a name for herself by winning 5 Grand Slam championships and another 36 singles titles.
Sharapova emerged victorious twice at the French Open and won every Grand Slam championship at least once, rewriting the sport's history in the process.
One of the richest female tennis players, Maria Sharapova also works as a celebrity endorser and model.
3. Steffi Graf Net Worth – $145 M.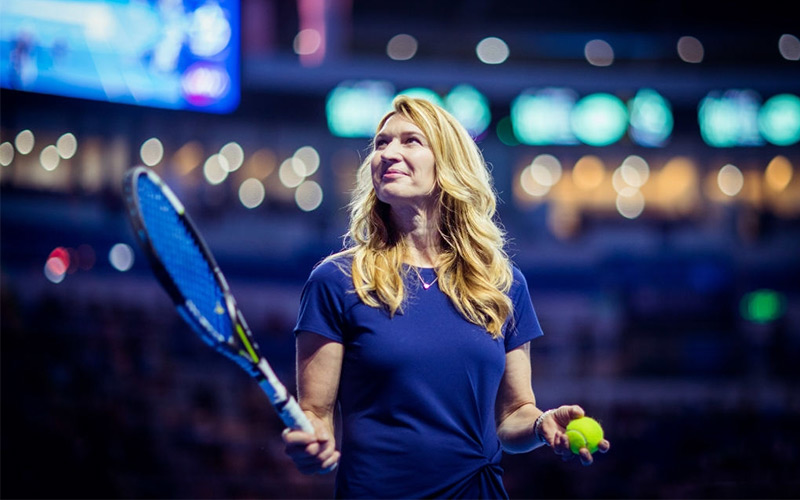 Steffi Graf made a large chunk of her $145 million wealth during her tennis career. So significant was her time as a professional that her retirement in 1999 marked the end of an era. While it meant the end of a remarkable chapter in the history of women's tennis, it also ushered in the modern era conquered by the Williams sisters.
She ended her career as one of the best women tennis players with a record 107 titles, including 22 Grand Slam championships.
4. Venus Williams Net Worth – $95 Mil.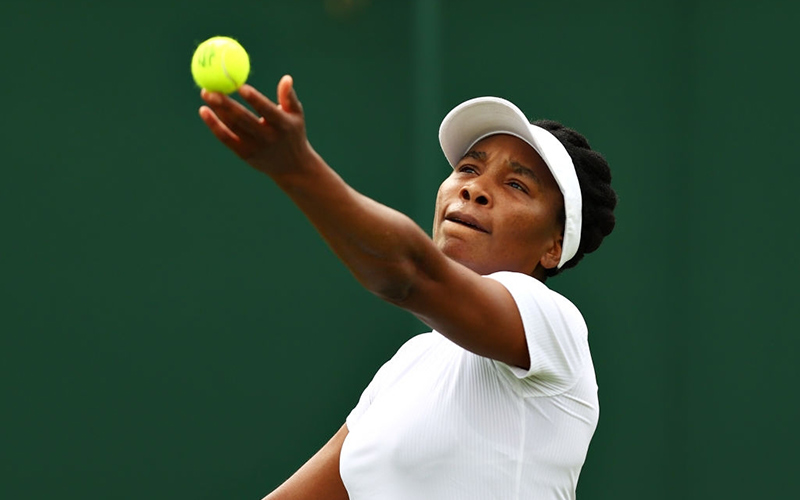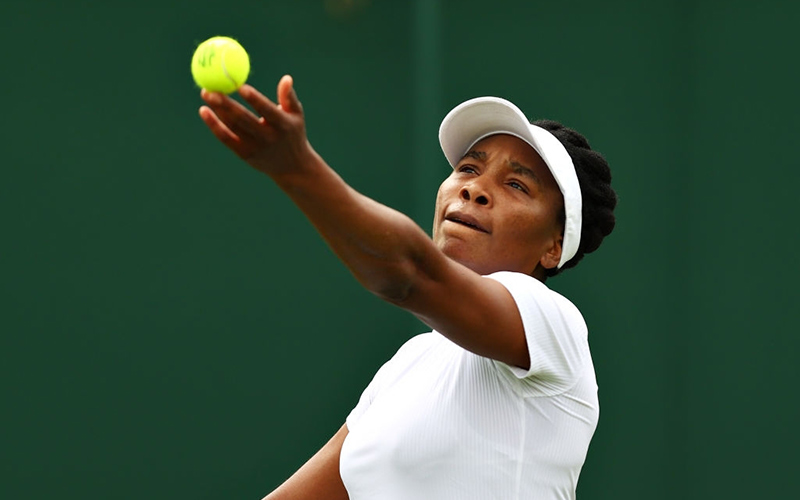 Venus Williams is widely acclaimed as one of the most accomplished women tennis players of all time, both in terms of ability and wealth. Her worth is $95 million, but not all of it is due to professional tennis.
Venus and Serena Williams have been among the most prominent female tennis players in the post-Steffi Graf era. A high level of power and athleticism defines Venus's career.
She turned pro in 1994 at just 14 years, and during her career, she managed to pick up 49 titles. In winning them, she amassed over $42 million.
5. Li Na Net Worth – $60 M.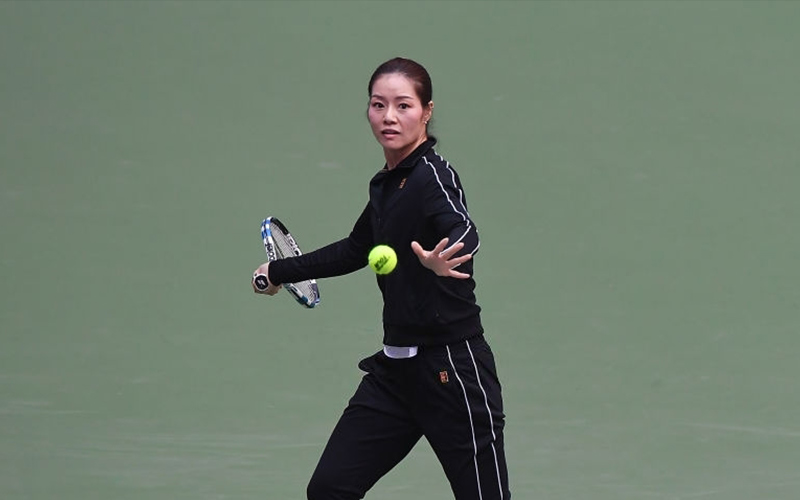 Li Na is a Chinese right-hander who won 9 singles titles. Li Na boasts a net assests of $60 million. She started her career in 1999, and by 2014, she managed to rank second in the global WTA rankings.
Her most notable victories happened at 2 Grand Slams – 2014 Australian Open and the 2011 French Open.
Li Na's career as a tennis player earned her approximately $17 million. However, most of her assets is derived from lucrative endorsement deals. Notably, she was the first Asian player to be inducted into the International Hall of Fame.
6. Caroline Wozniacki Net Worth – $50 Million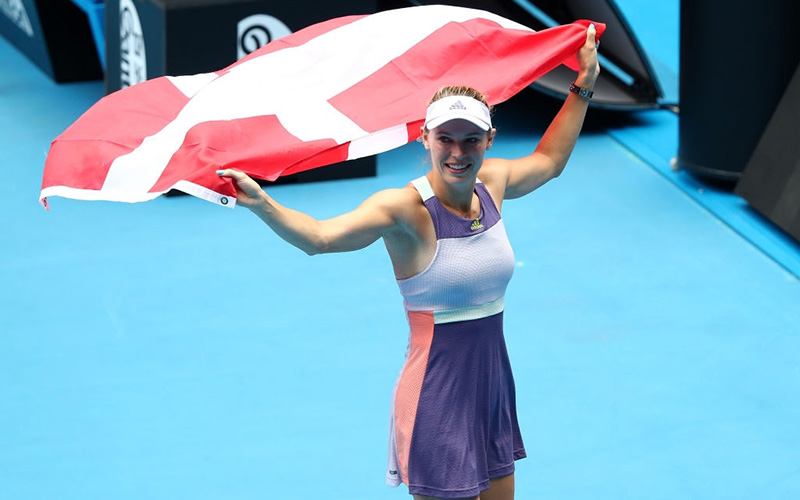 Caroline Wozniacki retired in January 2020, but her 15-year long career in tennis allowed her to pile up over $50 million.
Since 2005 when she started, Wozniacki has won an impressive 30 singles titles, including the prestigious Australian Open in 2018. It's hard to believe this is her only Grand Slam victory, but it's true.
Known for her bitter rivalries with Maria Sharapova and Serena Williams, her capacities as a tennis player were never a reason for doubt.
7. Anna Kournikova Net Worth – $50 M.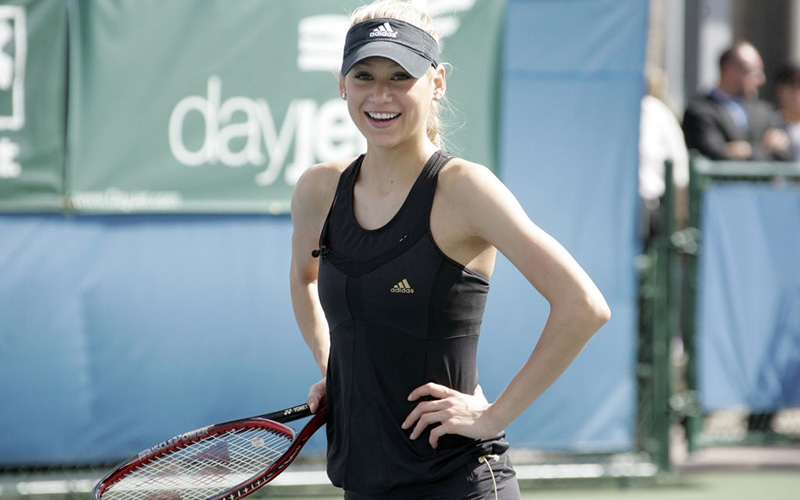 Even though Anna Kournikova has never won a WTA title or Grand Slam event, her estimated resources is around $50 million. Her career as a tennis pro spans 1995 to 2007, but she's never ranked higher than 8.
Anna Kournikova likely earned more from being a celebrity than playing tennis, but she amassed a sizeable fortune.
8. Naomi Osaka Net Worth – $37.4 Million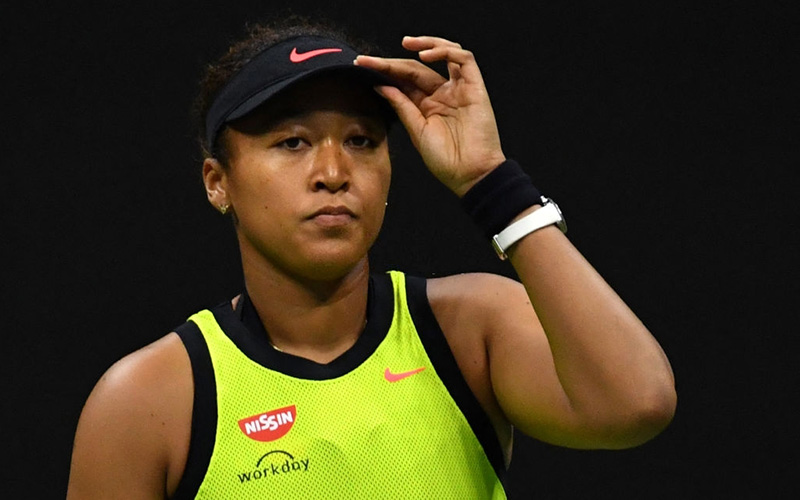 Naomi Osaka is Japan's star player. Reports from last year show her wealth to be around $37.4 million.
Still, these might be outdated because, in 2021, she was female tennis's top earner this year, with over $55 million collected from prize money and endorsements. She won the Australian Open in 2019, the U.S. Open in 2018, and a total of 5 other singles titles.
9. Angelique Kerber Net Worth – $30 Mil.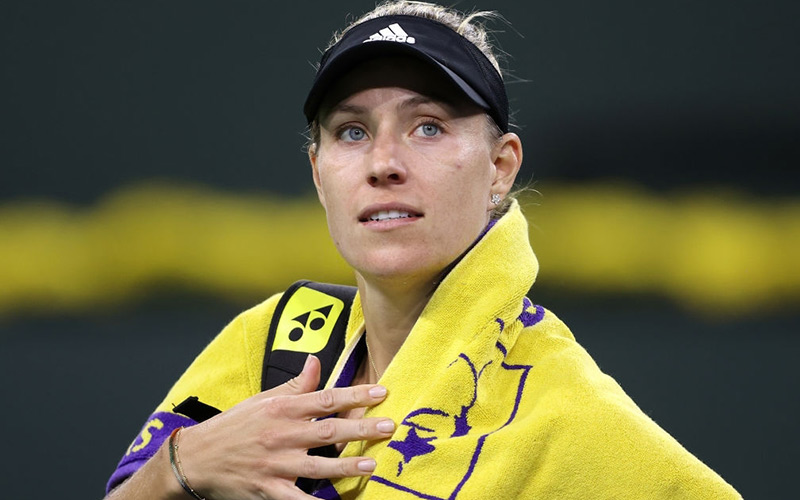 Angelique Kerber is a German tennis player worth of $30 million. Kerber was ranked as the best player in the world in September 2016 and won 11 WTA titles.
During her time on the court, she earned more than $25 million and even more from endorsements. She's sponsored by Adidas, Porsche, Rolex, SAP, and Generali, to name a few.
10. Simona Halep Net Worth – $30 Million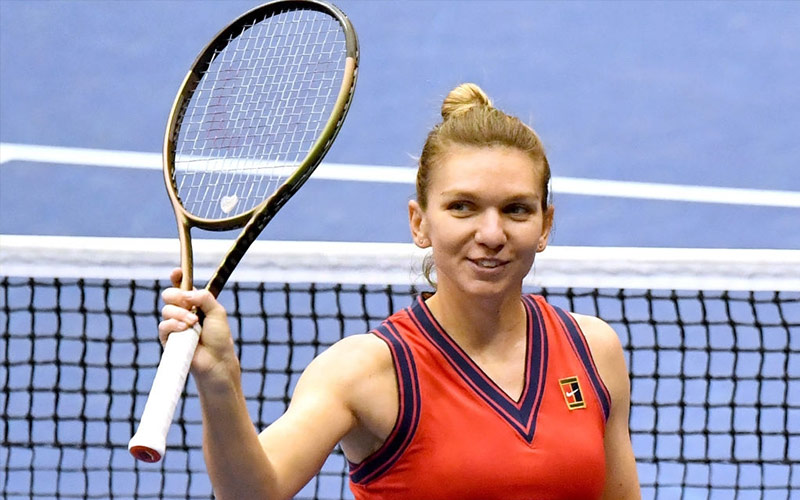 According to WTA rankings, Simona Halep is the third-best women's tennis player in the world. Her worth amounts to $30 million, and she earned most of this staggering amount through tennis.
Halep has won an impressive 22 singles titles, including the Wimbledon in 2019 and the French Open in 2018.
11. Svetlana Kuznetsova Net Worth – $30 Million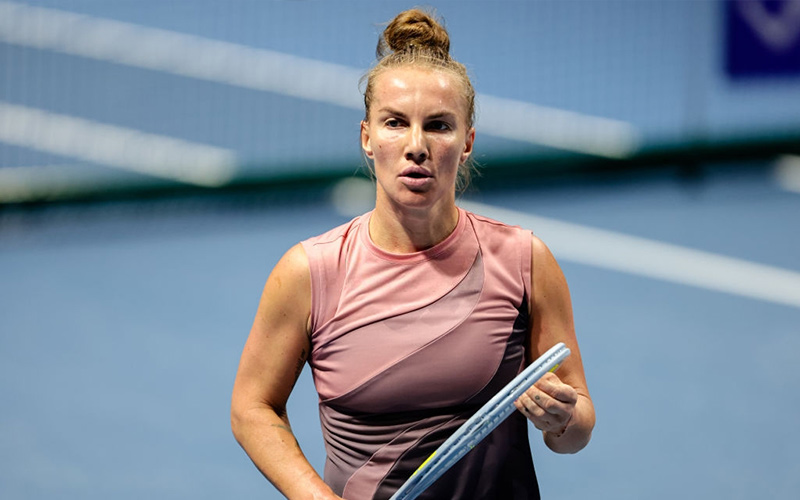 Now we move to Svetlana Kuznetsova from Russia, a women's tennis star that makes it to our list with her $30 million.
After peaking at no. 2 in the WTA rankings in 2007, her career gradually took a dip. However, she managed to keep her status as one of the wealthiest female tennis players.
To name her most significant triumphs, Svetlana Kuznetsova has 2 Grand Slam singles titles, and 2 Grand Slam doubles titles under her belt.
12. Agnieszka Radwanska Net Worth – $25 M.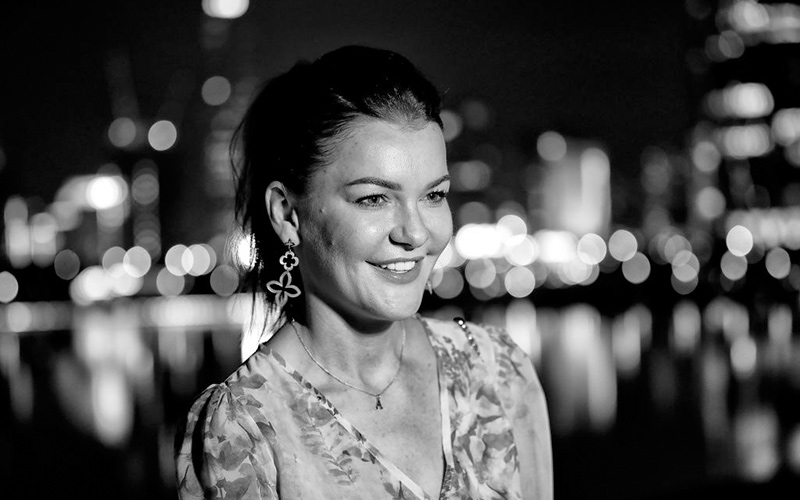 The Polish superstar Agnieszka Radwanska was a contestant for the Wimbledon finals in 2012. She retired 6 years later, in 2018. Still, during that time, Radwanska was quite prolific and managed to end her career with an outstanding record of 594 wins and 269 defeats.
Although she has never won a Grand Slam, her participation in Wimbledon and other singles matches was enough to earn her over $27 million of tennis money.
13. Martina Hingis Net Worth – $25 M.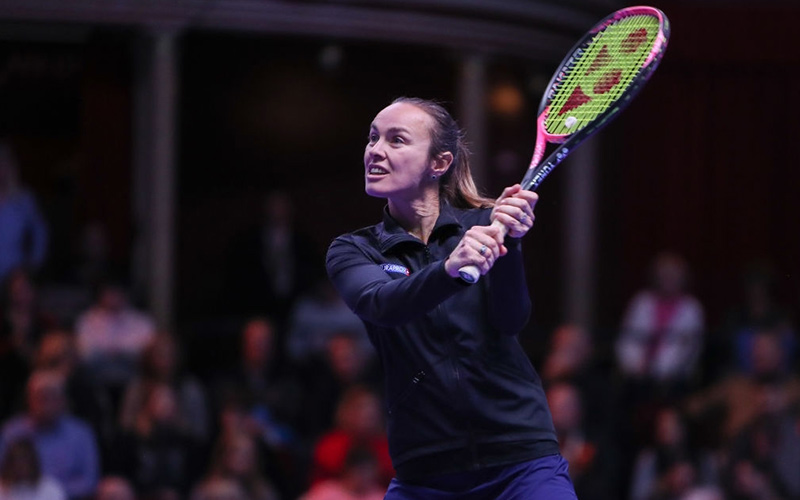 Martina Hingis is a retired Swiss female tennis player. She made a name for herself, winning 5 Grand Slam titles and 43 singles titles.
Hingis took her first steps in tennis at the age of 4. This explains the incredible level of tenacity displayed on the court, leading her to win over $25 million throughout her career.
It is interesting to note that she spent 209 weeks as no.1 in WTA's singles standings. That's roughly 4 years of dominating women's singles.
14. Martina Navratilova Net Worth – $25 Million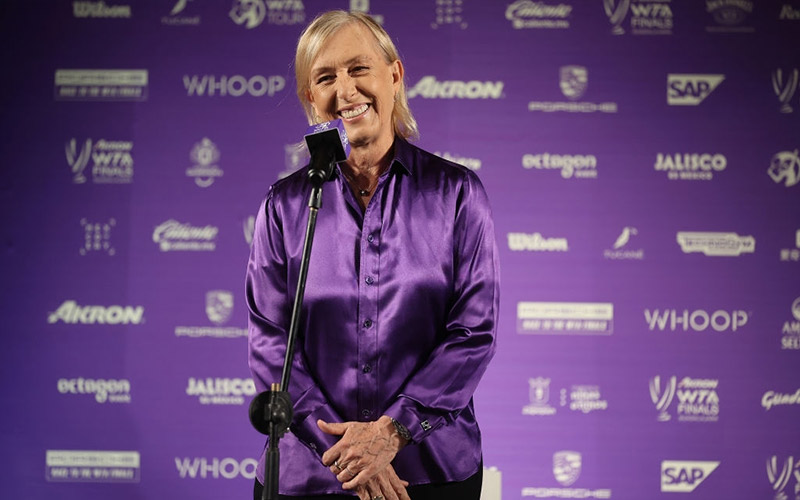 Martina Navratilova was universally acclaimed as one of the greatest female players. She has earned around $25 million with her skills.
Navratilova serves as a role model for athletes in every sport. During her career, she won 18 Grand Slam singles titles, and 31 Grand Slam doubles titles. She kept the first position in WTA's rankings for 332 weeks, only second to Steffi Graf.
15. Petra Kvitova Net Worth – $24 Million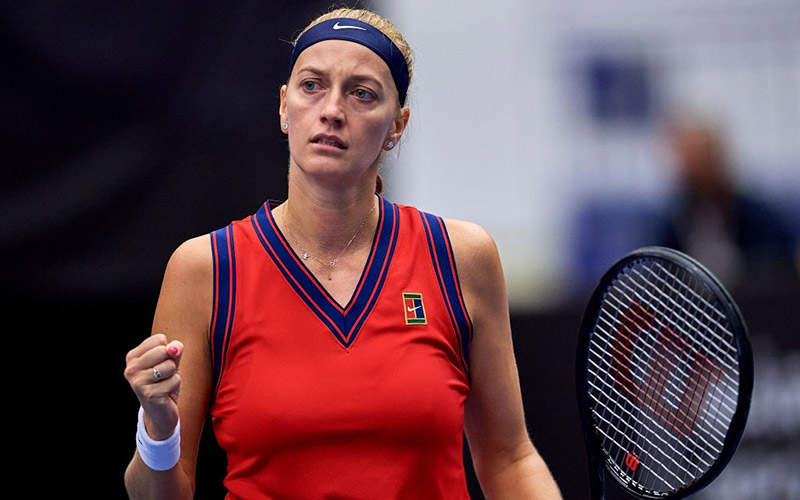 Petra Kvitova is a Czech tennis player who chose the professional path in 2006. Since then, she amassed $24 million, out of which roughly $18 million were prize money. She has won 2 Grand Slam championships at Wimbledon and 16 career singles titles.
16. Justine Henin Net Worth – $20.8 M.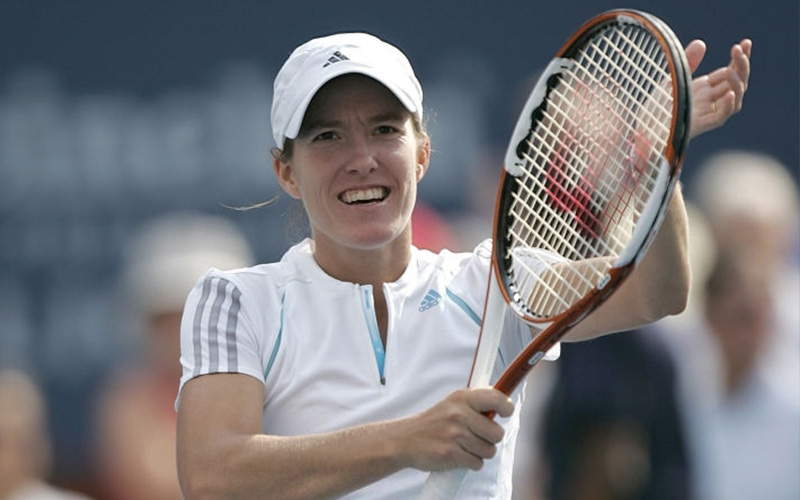 Up until 2008, Justine Henin was among the best female tennis players, holding the no.1 spot in the global rankings.
At the time of writing this article, her net in assets is $20.8 million.
Henin won a gold medal at the Summer Olympics in 2004 and 7 other Grand Slam singles titles in her career, including four French Open victories in a five-year timeframe (2003-2007).
17. Billy Jean King Net Worth – $20 Million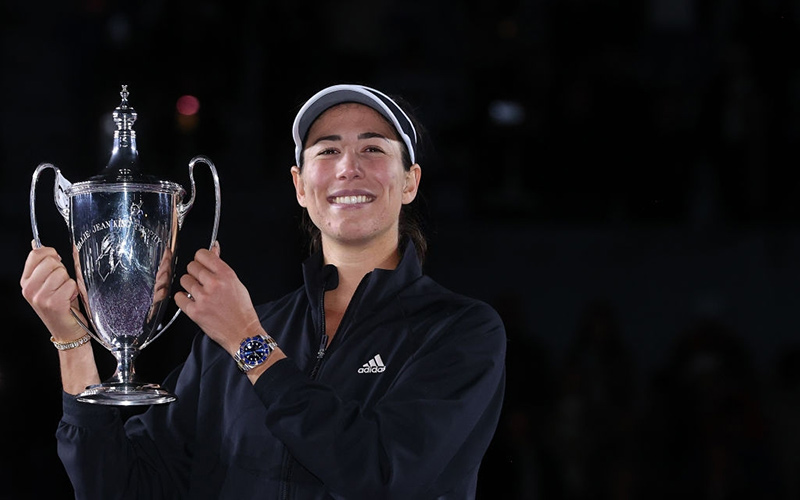 Billie Jean King is a tennis professional who had a significant impact on women's sports. She won 39 Gram Slam doubles and singles during her career with a record of 20 Wimbledon victories. Presently, her worth is $20 million.
18. Kim Clijsters Net Worth – $20 Million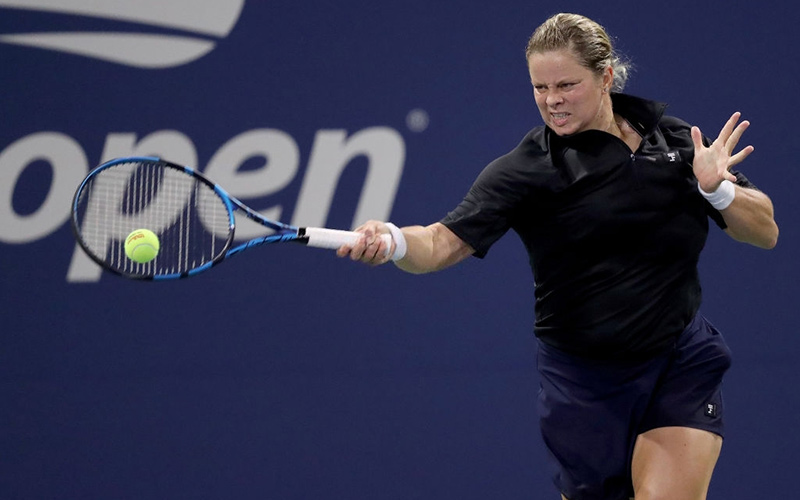 Belgian tennis superstar Kim Clijsters's wealth is estimated at $20 million, accrued since she became a pro-tennis athlete in 1997.
Her career rose tremendously fast. By 2003, Clijsters was already no.1 in WTA's world rankings. Throughout her career, she has won 11 doubles titles and 41 singles titles.
19. Monica Seles Net Worth – $20 Million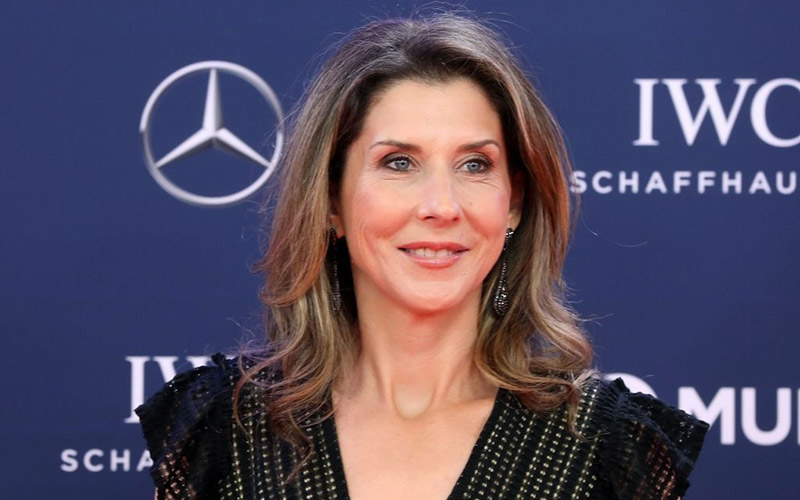 Hungarian player Monica Seles's worth stands at $20 million. Before retiring in 2008, she attained the top position plenty of times, both with singles and doubles triumphs. She is the winner of 9 Grand Slams and a total of 54 singles titles.
20. Victoria Azarenka Net Worth – $20 Million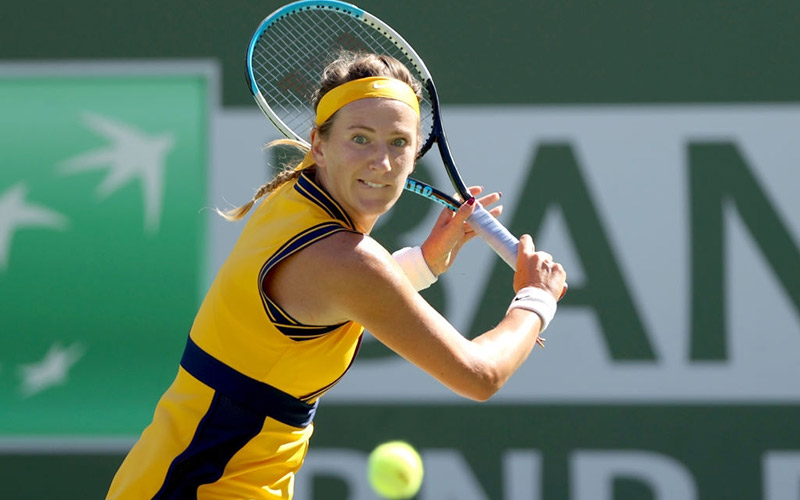 Belarusian right-handed tennis player Victoria Azarenka was widely recognized for her dominance and strong backhand in hardcourt play. Tennis abilities have brought her a worth of $20 million.
In the Women's Tennis Association, she presently sits at position 16, with over 20 singles tournaments to her name.
21. Lindsay Davenport New Worth – $20 Million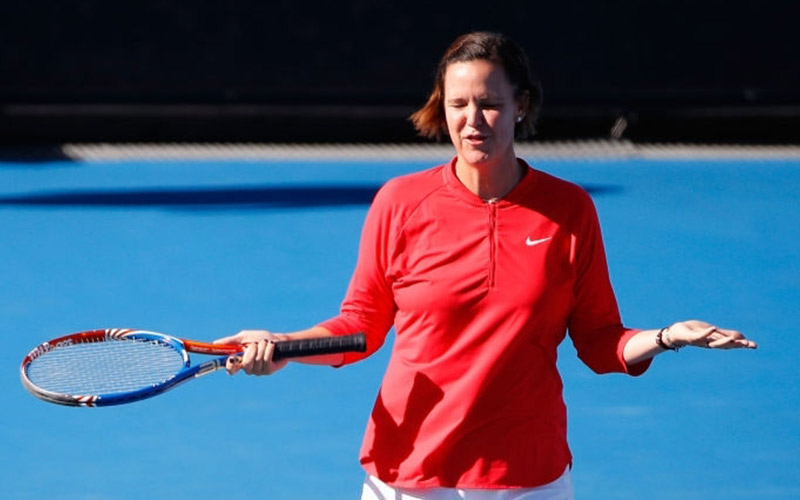 Lindsay Davenport is a former tennis player, now worth $20 million. Davenport was ranked first by the WTA 8 times in a row, spending a total of 98 weeks in pole position.
California-born Lindsay accomplished 55 singles victories during her career. Most notably, she won three consecutive Grand Slams – the 2000 Australian Open, the Wimbledon in 1999, and the 1998 U.S. Open.
22. Sloane Stephens Net Worth – $20 Million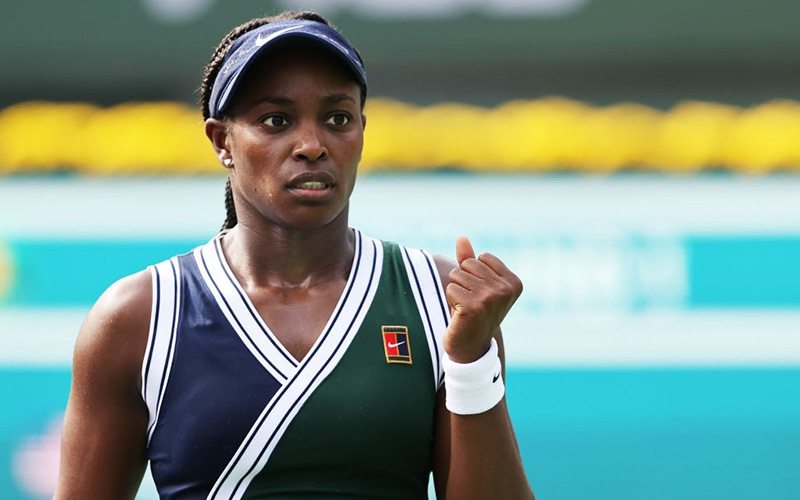 Sloane Stephens is a professional tennis player still inactivity. She attained most of her $20 million assets through prize money and numerous other lucrative endorsements deals with Nike, Mercedes Benz, Rolex, and Under Armour.
23. Mary Pierce Net Worth – $18 Mil.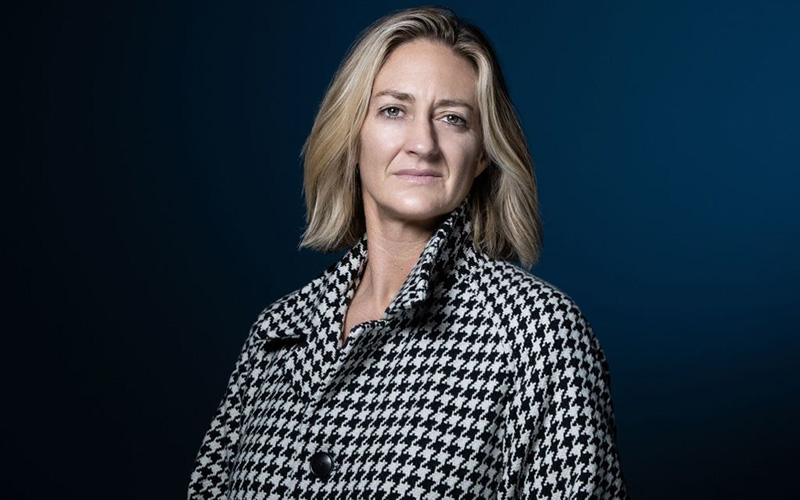 Mary Pierce is a French-American professional tennis player who currently competes in WTA events, the Olympics and other doubles competitions.
Her activity on the tennis court led her to earn close to $18 million. Up until now, she has won 18 WTA singles titles and 10 WTA doubles titles.
24. Arantxa Sanchez-Vicario – $16.9 Million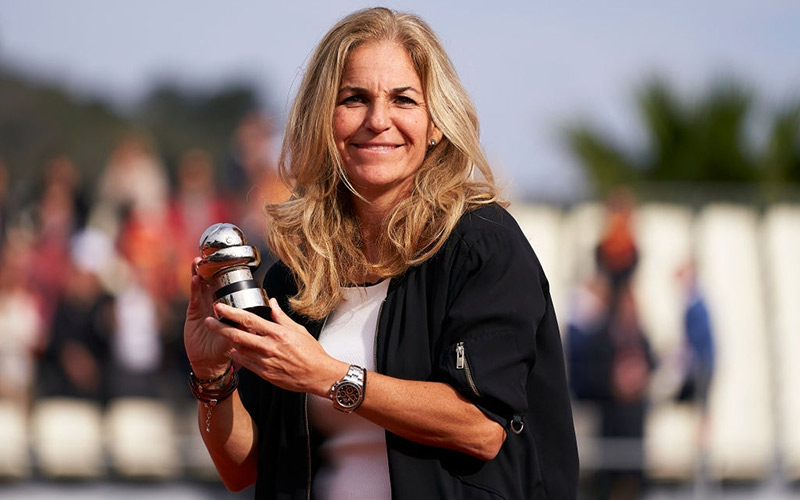 Former Spanish tennis superstar Arantxa Sanchez-Vicario was inducted into the Pro Tennis Hall of Fame for her activity.
In the 90s, Arantxa seemed to appear in every Grand Slam tournament mix. She won 4 singles titles and 6 doubles Grand Slams. As a result, she came to be regarded as the best female Spanish player ever to grace the sport. Furthermore, this has earned her a considerable chunk of prize money, leading to an estimated amount worth of $16.9 million.
25. Ana Ivanovic Net Worth – $16 Million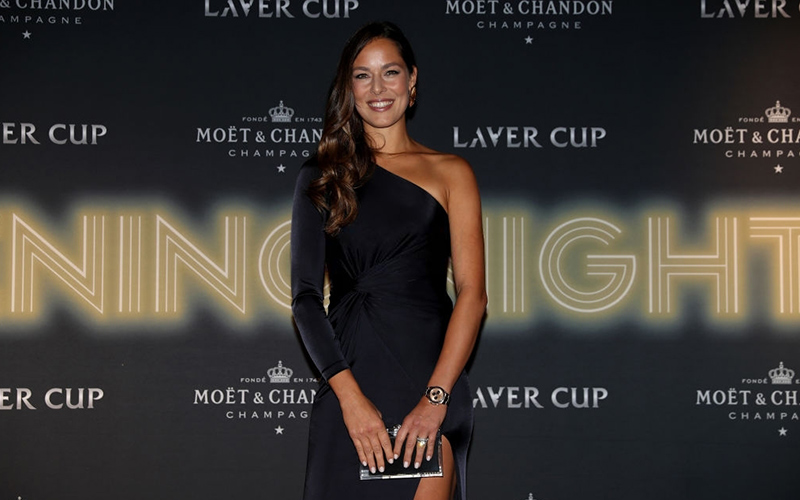 Ana Ivanovic is a Serbian right-hander well-known for her powerful forehand.
The Serbian's player worth is somewhere around $16 million. Her wealth grew considerably in 2008 when she became no.1 globally after winning the prestigious French Open.
26. Chris Evert Net Worth – $16 Million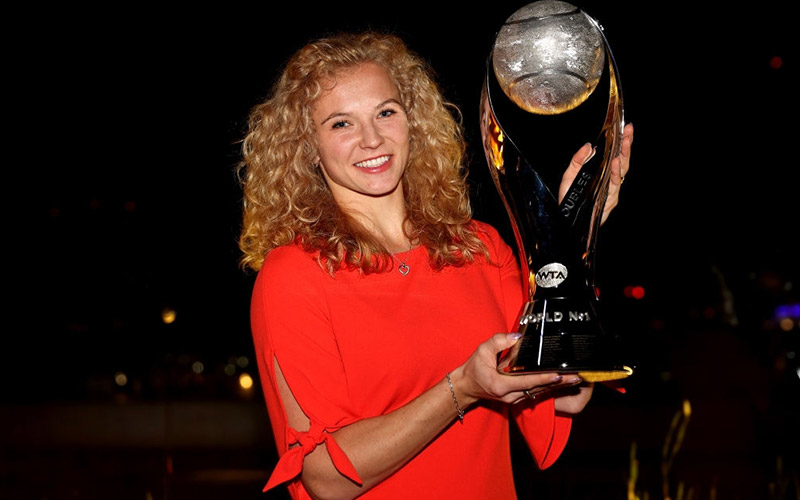 A former American professional tennis player, Chris Evert has won 18 Grand Slam titles for a career spanning 2 decades. She earned a significant portion of her $16 million with these titles.
Not only those, but she won another 6 titles at the U.S. Open and 7 titles at the French Open. The American star retired with 157 victories and 29 regular tour championships.
27. Jelena Jankovic Net Worth – $15 Million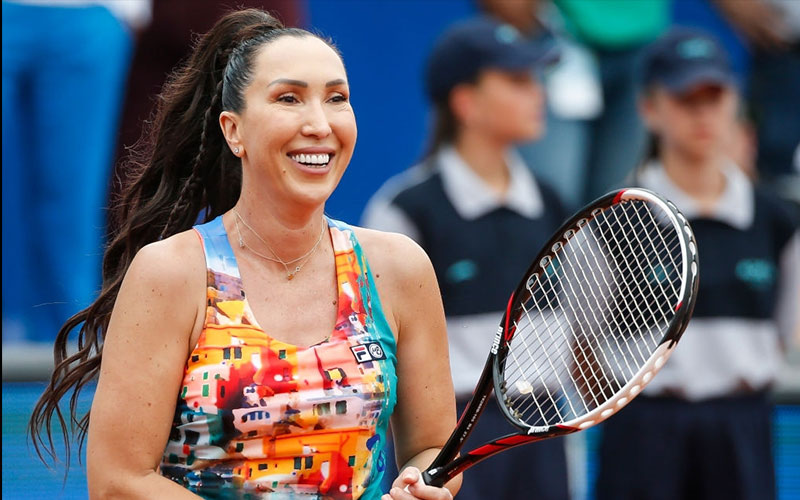 Jelena Jankovic was a pro-tennis athlete who made a name for herself by winning over $18 million in prize money during her 20-year career. The right-hander peaked in 2008 when she was ranked first in the world.
Her career ended in 2016 with a lifetime singles record of 635 victories and 370 defeats.
28. Amelie Mauresmo Net Worth – $15 M.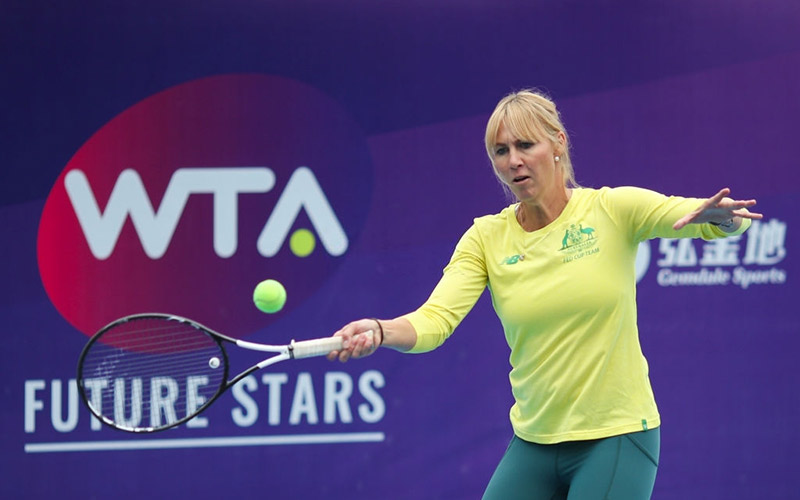 Amelia Mauresmo is a former tennis player worth $15 million.
Although she competes no more, she had quite a remarkable career during her time on the court. Winning 2 Grand Slam championship singles titles throughout her career has contributed decisively to her sizeable worth.
29. Elena Dementieva Net Worth – $14.8 Mil.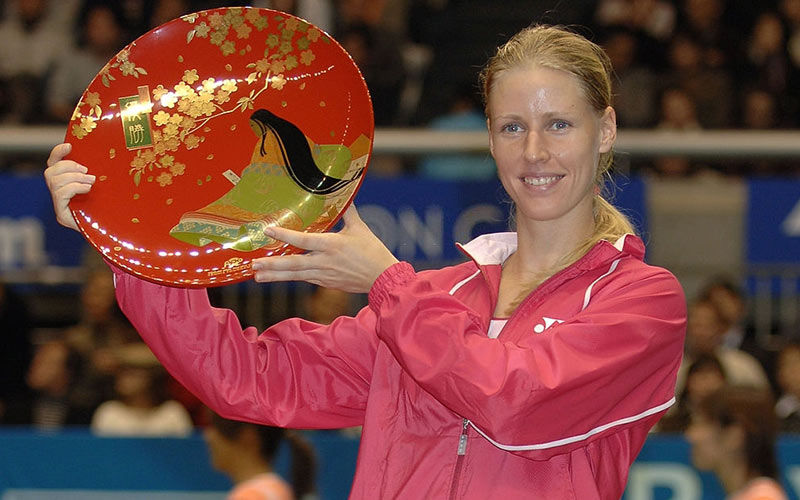 Now retired, Elena Dementieva was a renowned women's tennis player back in her day.
She might have never lifted a Grand Slam championship. Still, her efforts were very much rewarded with a present amount of $14.8 million.
Dementieva still enjoyed 16 remarkable victories in her career, including a gold medal at the 2008 Olympics. At her peak, she was no.3 in the global WTA rankings.
30. Samantha Stosur Net Worth – $13.3 Million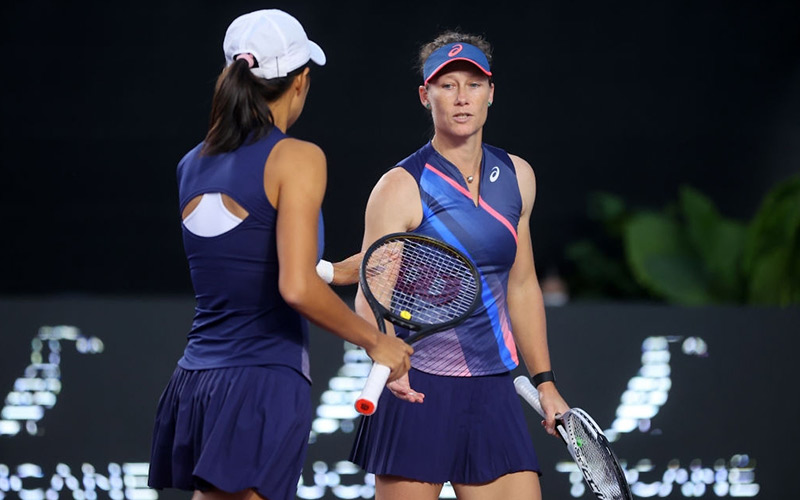 Samantha Stosur was no.1 in women's tennis, winning 2 doubles titles and one Grand Slam singles championship.
Although she's approaching the end of her remarkable career, Stosur can look back, proud of what she realized. Quite successfully, she has earned about $13 million on the court.
31. Ashleigh Barty Net Worth – $13.1 Million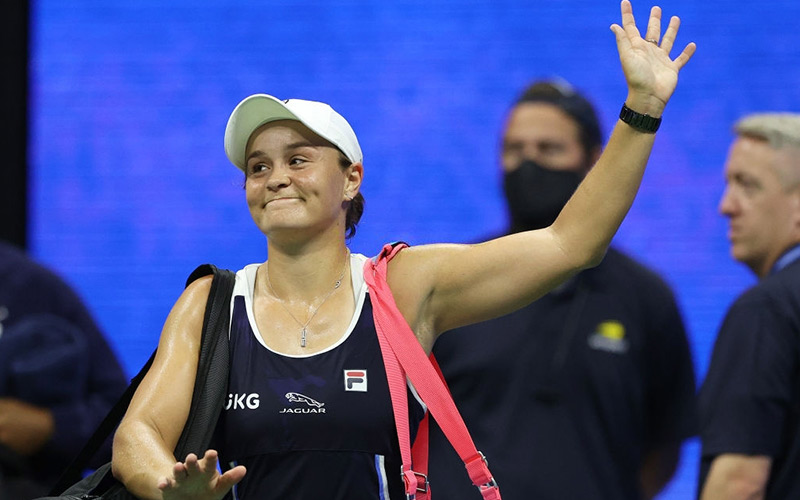 Ashleigh Barty is a professional tennis player who started making waves at the 2019 French Open. The Australian player may have made her breakthrough then, but even before she had a remarkable career, she started in 2001.
Over $10 million of her $13 million net assests is prize money. Presently, she is sponsored by FILA and Head.
32. Marion Bartoli Net Worth – $10 Million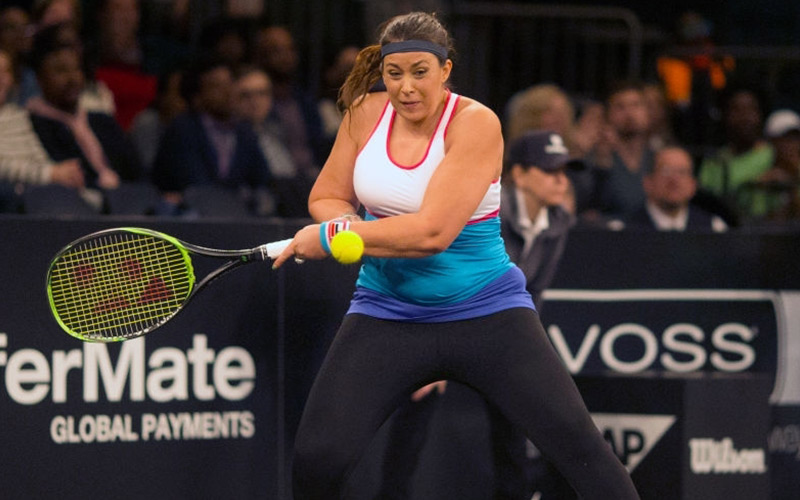 Marion Bartoli is the last entry in our top of the richest female tennis players. Now retired, the French player managed to win 6 ITF titles and 8 WTA titles.
During her time on the court, she earned over $11 million in prize money.
Conclusion
We presented you with 32 of the wealthiest female tennis players in the world. We could have added other players to our list, but we left them out because their net assets didn't quite rise to the average. What we know for sure is that professional women's tennis is becoming more and more of a lucrative occupation.
Where to place a bet on your favourite player?
The best sportsbooks now integrate casino services to enhance players' experience, becoming fully-fledged Canadian casinos in the process.
Choose your bookie wisely
Who knows, your free spins might return a dime, and you could further wager it on your favourite player.
You won't reach the masses of wealth these players have earned, but at least you get to do something fun during the commercial breaks.