Can Computer Science Students Develop an Online Casino? [In-depth Analysis]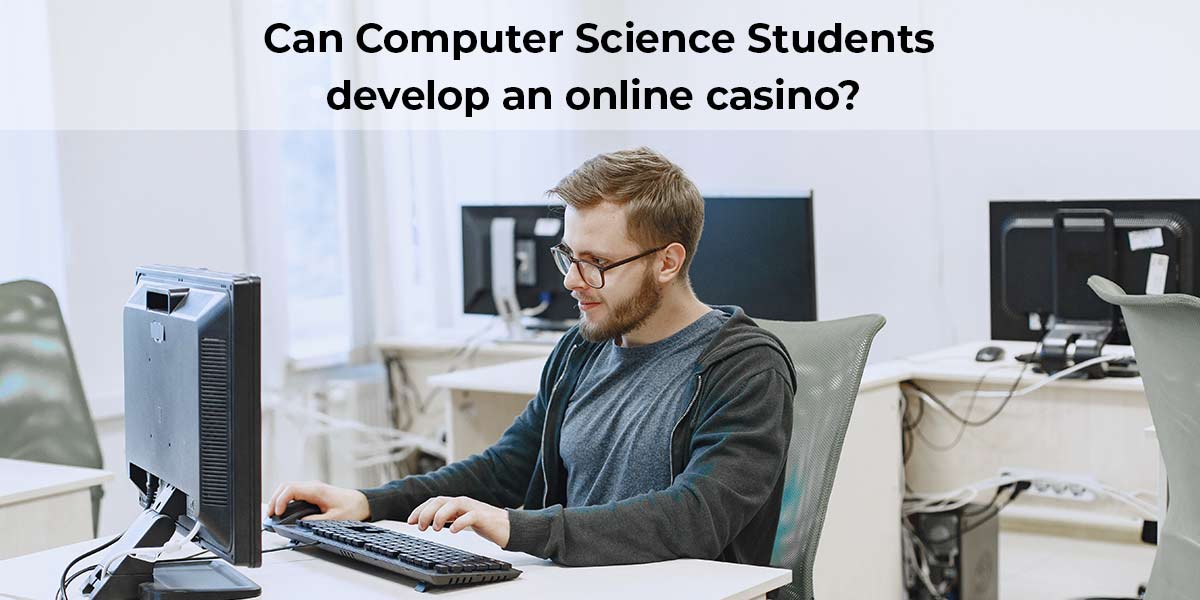 Online gambling is one of the most lucrative Internet-based industries. With a market size getting close to C$70 billion, more people are looking for ways to start an online casino business.
Suppose you analyze the market data and look closely at well-known casino operators. In that case, you might be tempted to think that developing a gaming platform is an easy task. In reality, creating an online casino is more challenging than you might expect, even if you have a background in technology.
However, that doesn't necessarily mean you should give up before trying! Our casino expert team has carefully researched the development of the leading online gaming platforms. After filtering all the information, we have identified the five tech skills that programmers should focus on if they want to create their casino site:
Cyber-security and protection against hackers;
Web design and User Interfaces;
Back end development and database communication;
Integrating third-party software and payment methods using APIs;
In-house casino game development and design.
This article will explain whether it is possible for a tech student to develop a gaming platform from scratch.
Let's find out!
What tech students think about developing their own casino websites?
For starters, it's essential to understand that creating a gambling platform takes a lot of time. Even the most talented programmers consider that having a casino site up and running is a difficult task, as there are many factors that they need to consider before they release a functional version.
To find relevant information regarding the difficulties of developing a gaming site, our team has interviewed several computer science students. Some of their answers weren't too helpful, but we managed to filter out the biased inputs and made a crucial discovery:
Most tech students consider that developing a casino platform is an achievable task. Still, computer science universities don't teach the necessary programming skills for creating a gambling site.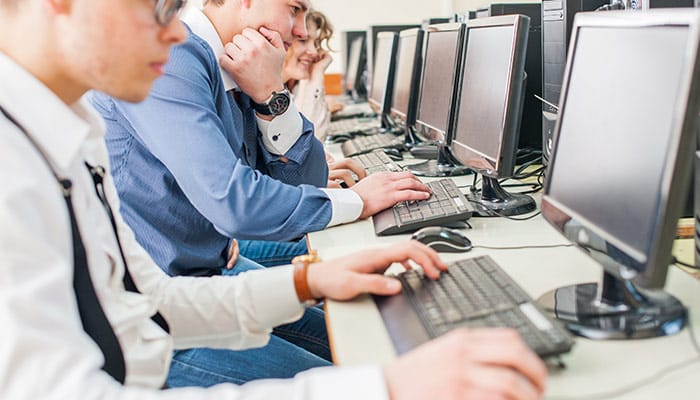 Over 80% of our respondents think getting a computer science degree has nothing to do with real-life programming. While universities help you understand how to think like a programmer and how complex algorithms work, only a self-taught developer will be able to deal with actual projects.
In essence, the difference between a top-quality programmer and a mediocre one is their experience in a real programming environment. That doesn't necessarily mean that a talented coder has years of experience working for a corporation. Instead, he could have worked on personal side projects and learned how to solve actual coding problems.
How to develop a casino platform
In the eyes of a computer science student that has already developed dozens of applications and websites, creating a gaming platform from scratch is possible, as long as you have access to the right information.
Since we're living in the Internet era, finding the appropriate resources for your project is a piece of cake. There are thousands of free tutorials and ready-made programming interfaces that can help you develop a gambling platform quickly.
Since programming is all about problem-solving, a developer needs to be creative and come up with efficient solutions. Amateur coders usually adopt a trial-and-error approach, which leads to delays and frustration. To build a successful casino site, you need to understand the gambling market and find a niche that differentiates your product from existing competitors.
One of the most important things to consider when starting an iGaming website is standing out from the crowd. Therefore, anyone willing to start an online casino project needs to run competitive analysis and identify key components that all platforms have in common.
Once you have a slight idea of how your website should look, you will need to think of a way to differentiate from your competitors without compromising the user experience.
If you were to ask the big casino platforms their recipe for success, they would answer that focusing on user experience, and design plays a crucial role in converting players to loyal customers.
Can you start a casino site if you have no experience with web development?
Even if you are a tech student, you might have little to no experience with creating websites. That's because most computer science universities won't teach you how to create a website from scratch since they focus mainly on programming theory instead of teaching actionable development practices.
No worries, there are plenty of resources available online which can teach you all the necessary web developer tools, including Design, Back end, working with databases, and integrating third-party software.
However, learning every branch of web development is not so simple. If you start from scratch, it can take months or even years before you will feel confident enough in your skills. That's because you are in charge of every aspect of the project, including the homepage design, the payment methods, collecting customer data, storing it in a safe environment, and preventing hackers from ruining your business.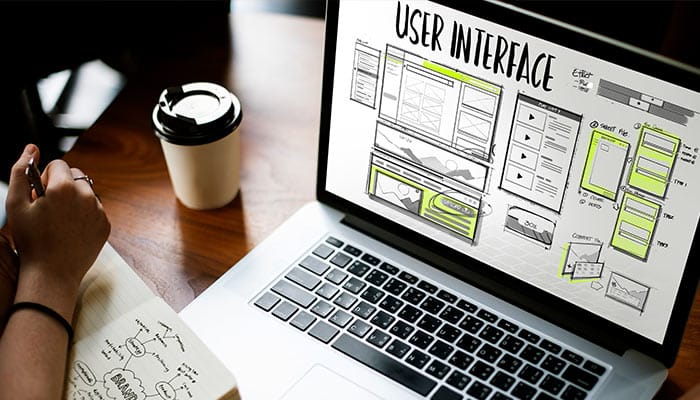 On top of that, you will need to be able to code in a wide range of programming languages, ranging from basic like HTML, CSS, and JavaScript (required for web design) to advanced, such as MySQL, PHP, and Git (needed for database management and backend development).
Make sure you have an in-depth understanding of all the web development technologies before you actually start coding your project. Alternatively, if you have enough capital, you can consider going for a white label casino, which allows you to rent the operational and technological infrastructure from a well-known gambling operator.
Recommendation: It's better to have a team instead of trying to do everything by yourself. The amount of work required for creating complex projects like a casino site can be overwhelming, and finishing it by yourself might take a long time.
Legal requirements for creating an online casino
Suppose you have every technical aspect out of the way, and you're ready to launch your gaming platform. In that case, you will need to have a thorough understanding of all the legal and regulatory factors involved in running a successful online gaming business:
Integrate a Random Number Generator software – All casino games must be powered by RNG software, which is relatively easy to integrate, as long as you respect the legal requirements;
Get a gambling license – Most countries require you to be regulated by a gaming authority before starting your business. Depending on the jurisdiction where you want to operate your online casinos, you will need specific gambling licenses. Otherwise, you might jeopardize your company's future.
Have your games tested for fairness – To get approved by a regulator, your games need to be tested for hit frequency and RTP percentages. Balancing your games for profitability while respecting the law can be quite tricky. Still, it is mandatory if you want to run a legit business.
Do your due diligence – If your casino site is ill-reputed or is known for using unethical practices to lure new players, you will kill your chances of long-term success. Thus, it's essential to check if every aspect of your business is abiding by the law before launching it.
Tips: If you're on a tight budget, you might want to consider collaborating with cheaper regulators like Curacao or Kahnawake. Additionally, if you can't afford to pay for premium software provider licenses (e.g., NetEnt or Microgaming), you can start with in-house casino games until you can pay for high-quality games.
Casino software license or in-house developed games
While hundreds of software providers allow you to use their games in exchange for a fee or percentage of your profit, you might not have enough money to afford a software license.
Luckily, as a programmer, you have a cheaper solution – developing in-house casino games.
Based on our analysis, we discovered plenty of game engines like Unity that support the development of in-house slot machines and casino games. In exchange for a fee, you will get access to the platform's out-of-the-box features that allow you to create high-quality content, including 2D and 3D casino games.
Game engines generally support multiple platforms, including WebGL, Android, iOS, macOS, and Windows, meaning that your games will be optimized for all types of devices and even playable in the browser.
Even though you might be inclined towards creating your casino games – there's a catch! If you want to release real money casino games, your platform needs to be licensed. However, once you join the casino game development community, you will get access to in-person workshops, complete documentation, and tutorials to help you get on the right path.
Be aware: While creating your own casino games is a cheaper alternative, most players are used to classic games from leading software providers. Thus, in the long run you might want to invest in software licenses.
Recommendation: If you want to start your business with in-house games, we highly recommend collaborating with Unity. This end-to-end platform offers full support for gambling operators, allowing you to easily make dynamic changes to your games and quickly optimize for different screen sizes.
The bottom line
All in all, can a tech student develop an online casino? From our point of view, the correct answer is – It depends.
Based on our analysis, creating a gambling site depends on how dedicated you are in pursuing your goals. While the computer science degree won't teach you much about casino technologies, you can become a self-taught gambling developer by learning from the correct resources, which can be found online for free.
Remember that running an Internet-based casino requires a license and comply with all the regulations (like having your games tested for fairness). Thus, you will need a substantial budget before even considering starting your gaming website.
Reference list: