Eco-Friendly Gambling at Canadian Casinos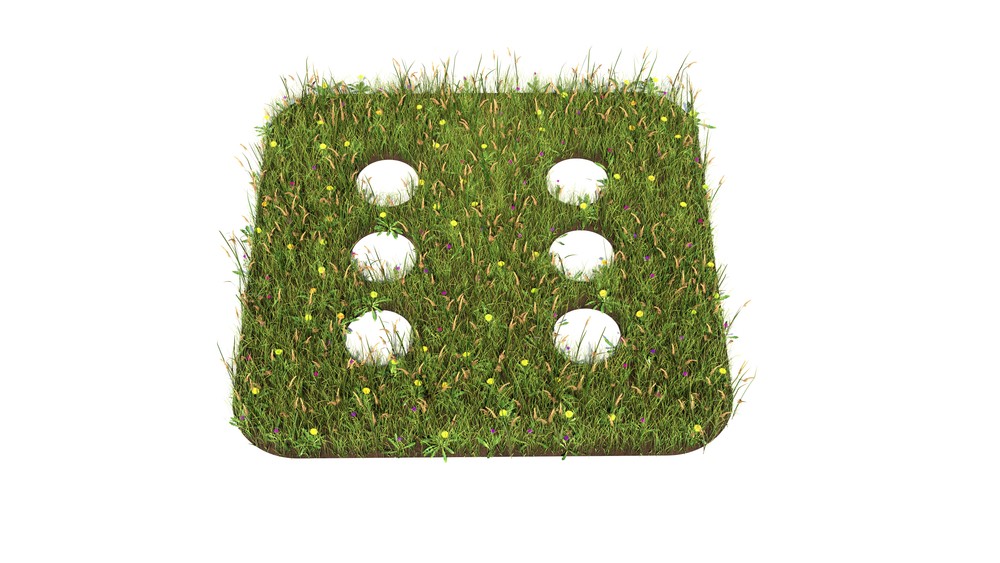 Making sure there are eco-friendly casinos in Canada is critical to the challenge of reducing the global carbon footprint and providing a sustainable environment for future generations. Thankfully, many operators are switching to greener solutions at both land-based facilities and in the online space.
We've analysed the Canadian industry and our guide outlines the ecological impact that both types of casinos have on the environment. We reveal the latest green initiatives undertaken by Canadian casinos such as reducing waste through recycling and reducing carbon emissions with renewable energy.
Table of Contents
Environmental Challenges Facing Canada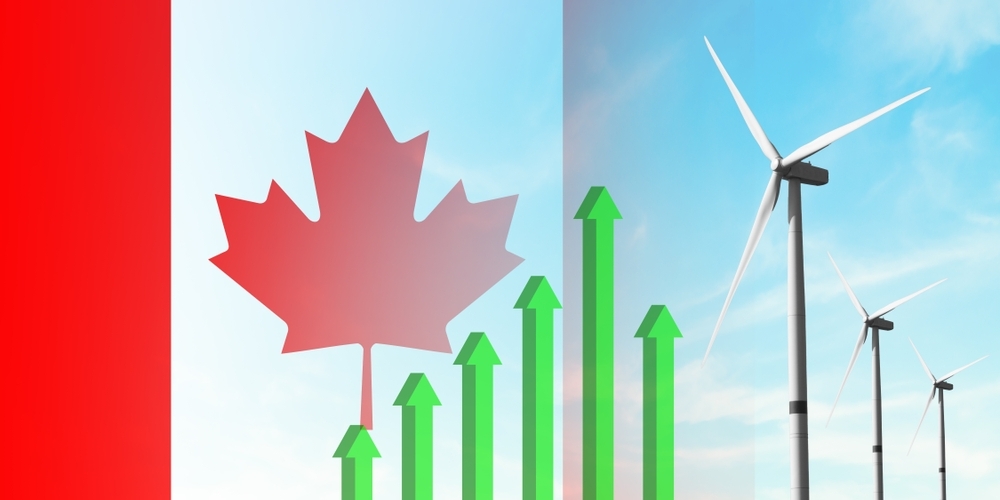 The Government of Canada committed to achieving net-zero emissions by 2050 when the Canadian Net-Zero Emissions Accountability Act was passed in 2021. However, Canada has numerous ecological challenges, some of which are rather unique owing to being the second-largest country in the world and boasting a quarter of the world's wetlands.
Despite being crucial to the country's economy, mining waste failures have contributed to over 340 deaths and the pollution of hundreds of kilometres of waterways. Canada is the 10th highest emitter of greenhouse gas emissions and air pollution in Canada has been linked to over 15,000 deaths a year.
75% of the world's mining companies are based in Canada, contributing to ecological problems such as deforestation and soil contamination. Traditionally, land-based casinos have relied on mining for many of the materials they're constructed from.
Land-Based Casinos vs. Online Casinos
Land-based and online casinos work in similar ways and actually share many of the same environmental concerns. Both casino operators need to reduce their overall carbon footprint, consider the human impact of their businesses, contend with the cost and efficiency of their day-to-day operations, and strive to positively impact the community.
Environmental Impact
Land-Based Casinos
Online Casinos

Carbon footprint

Most casinos are huge facilities and require loads of energy to run. These buildings contain substantial square footage to heat and many Canadian casinos have thousands of slot games that must remain active 24/7.

Online casinos do possess a smaller carbon footprint than a land-based operation, but that footprint is still expansive.

Cloud-based solutions have been making waves for some casinos, but some operators still need to maintain loads of servers which requires a substantial consumption of energy.

Additionally, online casino growth is immense and the need for more servers is only determined by the number of customers. That means there is no limit to potential power requirements.

Set-up and operations

The carbon footprint generated from building a casino facility alone can be massive. Land must be prepared, construction materials purchased and transported, and only then can the building be constructed.

Furthermore, some casinos run 24/7 which means the lights are always on, slot machines must be operational, and the building must be heated and cooled.

Land-based casinos must deal with an abundance of waste and contend with the ecological impact of building maintenance.

Severs are not cheap (a single server can cost in the realm of C$20K to set up). Plus, some licenses won't let operators place their servers in cheaper jurisdictions.

Additionally, many eco-friendly casinos in Canada still offer live dealer gaming. These are provided by studios that must operate 24/7, regardless of whether anyone is playing.

Online casinos emit considerable digital pollution as energy is required to process every click of a page, every second of live streaming, and to store every MB of data.

Human impact

Even the most eco-friendly casinos in Canada struggle to overcome the human factor. Staff must still commute to work and players from all over the world travel to enjoy a casino.

This can lead to increased carbon emissions through car and plane travel, while crowds of people enjoying a casino can bring an excessive amount of waste and electrical consumption.

The human impact in relation to online casinos is hard to quantify.

Every casino player will be logging in under different conditions and using different devices. Additionally, customer support operates 24/7 and staff will always need access to certain servers and data.

Online casinos are accessible 24/7 which means energy use, human staff, and data pollution is a 24/7 concern.

Potentially, this 24/7 access can lead to overconsumption – where casino players use energy and produce more waste than they ordinarily could because they can play more.

Positive contributions

Land-based casinos have to contribute to the local community these days – it is unlikely a casino would get planning permission if it did not.

This can be more than beneficial for the local community, with contributions including financial donations and ecological improvements.

Online casinos in Ontario that have acquired the Ontario iGaming license are only taxed 20% of their revenue compared to the 55% land-based casinos are taxed. This means less revenue is being guaranteed for positive contributions to the local community.

The obligation to positively contribute either ecologically or otherwise, is mostly left up to the companies.

The offshore industry, which still provides services to Canadian customers, has zero obligations to contribute to ecological causes.
What Can Canadian Casinos Do to Be Greener?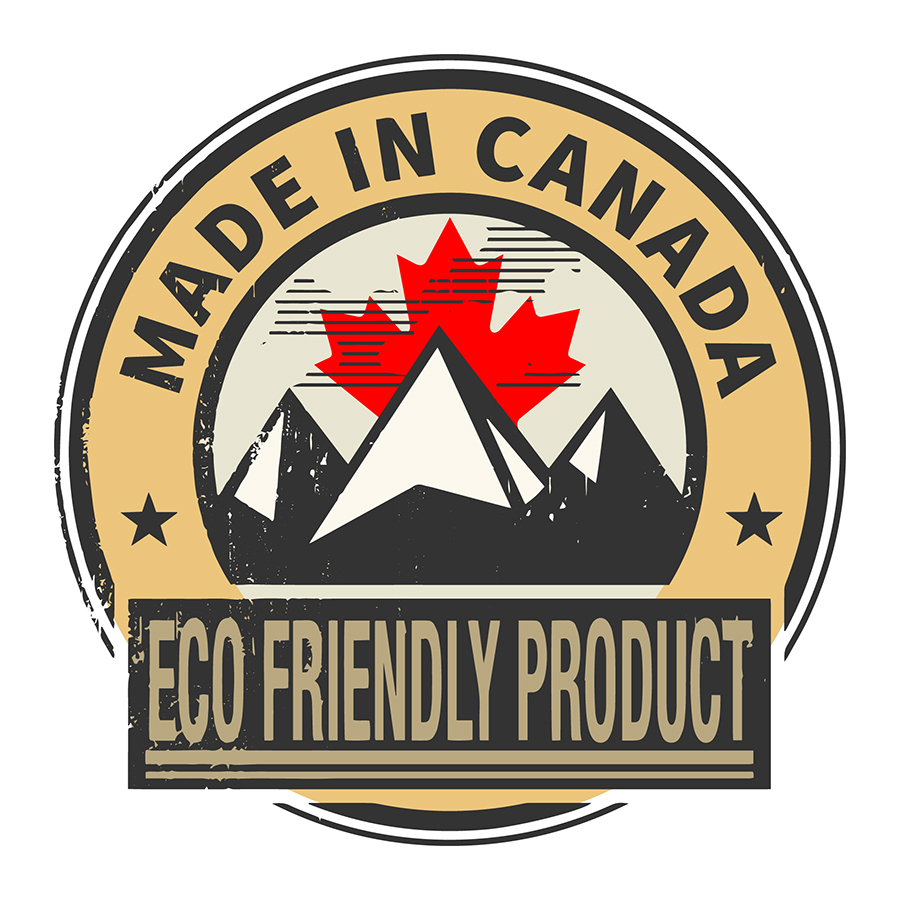 There is a myriad of initiatives, programs, and simple yet effective changes that operators can engage in to facilitate environmentally friendly gambling in Canada. The first step any new casino can consider is to construct or use an energy-efficient building.
Parq Vancouver is one of the most innovative green casinos in Canada and was built using local materials to reduce carbon emissions caused by unnecessary transport. Established casinos can start by reducing waste – such as how River Rock Casino in Richmond, BC has saved over 420,000 grams of carbon dioxide from entering the atmosphere by reusing chopsticks as interior decorating and furniture materials.
However, there are even more ways Canadian casinos can reduce their impact on the environment.
Carbon offsetting
Carbon offsetting is a practice of removing, or at least reducing, carbon dioxide and greenhouse gases as a way to compassionate for the emissions. For example, replanting trees that absorb CO2 to compensate for driving a petrol car.
Businesses can gain assistance in helping Canada to reduce greenhouse gas emissions to 40-45% by 2030 by applying for the Net Zero Accelerator initiative. Green casinos in Canada can improve their carbon offsetting by investing in energy-efficient lighting, switching to renewable energy where possible, and introducing recycling schemes.
Older eco-friendly casinos in Canada can employ carbon offsetting by upgrading to more sustainable heating methods and sourcing locally transported, recycled materials for repairs and expansions. Online casino operators can leverage hybrid or remote working conditions to reduce fuel consumption and electrical costs of physical office space.
Sustainable construction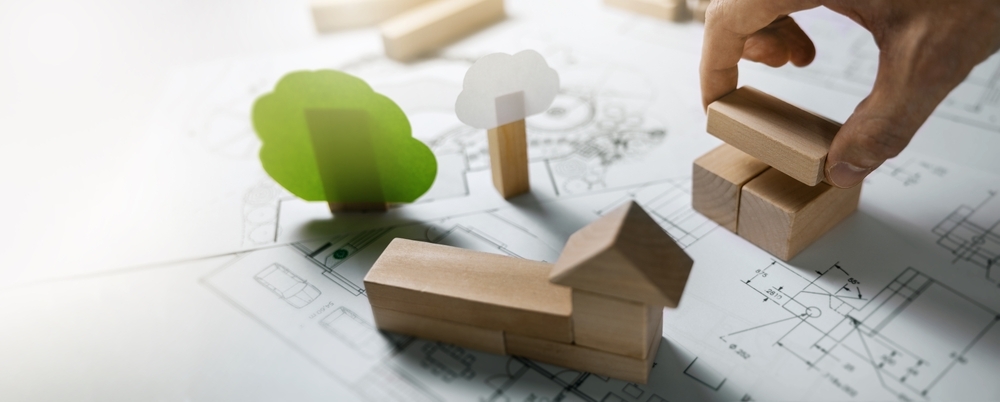 Whether building a new brick-and-mortar casino from the ground up or developing the digital infrastructure of an online casino, every new casino has a construction element that must consider its carbon footprint. This applies to upgrades too.
Potential eco-friendly casinos in Canada can use local materials to reduce transportation resources, install renewable energy sources like solar panels, and utilise energy-efficient products such as LED lighting or modern HVACs (heating, ventilation and air-conditioning). Both online and land-based casinos can go down the pre-fabrication route with "made-to-order" facilities and customizable online casino backend systems.
More than 1,500 hotels, which include some casinos, participate in the Green Key international environmental certification process which rewards businesses for conducting sustainable initiatives. The most widely used green building rating system is the Leadership in Energy and Environmental Design (LEED) and LEED-certified buildings are proven to create less waste and use less energy. Casinos should strive to earn such achievements and certifications.
Canada is one of the top territories in the world for LEED Certification: ensuring high performance in 6 metrics: location & transport, sustainable site development, water savings, energy efficiency, materials selection and indoor environment quality.
Educating customers and staff
Eco-friendly casinos in Canada can educate both staff and customers on ways to mitigate their own environmental impact. Online casinos can stress the importance of energy efficiency such as turning their device off when not in use or by playing live dealer games at a lower resolution.
Land-based casinos can promote free bus shuttle services to lower fuel consumption or promote the casino's green practices and policies to create an ecological culture among players. Promoting a casino's environmental success can help fuel the motivation of its players to consider their own impact further.
Green casinos in Canada can also promote and celebrate the positive impact and results of their green practices as a means to get their customers involved in future projects. For example, Casino Lac-Leamy holds a 4-star Green Keys Global eco rating and promotes numerous events for people to enjoy that also reduce waste and encourage casino staff to volunteer in the local community.
Efficiency and smart technology
Over 30 million smart lighting devices have been installed across the country, and the efficient technology makes perfect sense for green casinos in Canada. A Dutch casino chain has proven success by partnering with Aurora Lighting and switching to LED lights, Bluetooth controllers, and 320W dimmers. This saved considerable energy by automating lighting schedules and reducing operational costs.
Online eco-friendly casinos in Canada can become more efficient too. Seeking cloud-based solutions to reduce the need for office IT infrastructure and choosing servers housed in locations that utilize renewable energy sources can lower an online operator's carbon footprint. Developing an online casino can be resource-taxing but operators can choose to use a specialist backend provider instead.
Switching to renewables is another way to improve efficiency. Several casinos in Canada utilize solar panels to provide a portion of their daytime electricity. Artificial Intelligence is already being used to reduce operational costs, such as with AI chatbots handling customer queries.
How Ontario Lottery and Gaming Corporation set the standard

The Ontario Lottery and Gaming Corporation (OLG) has been setting the standard for industry and leading from the front by engaging in numerous green initiatives through the Bet on Green environmental program which includes partnering with other local enterprises and manufacturers.

OLG began reducing its carbon footprint in 2014 when the organisation altered its digital signage network to use 100% clean electricity by partnering with Bullfrog Energy. Bullfrog Energy was also chosen as the electricity provider for both PlayOLG.ca and knowyourlimit.ca (the OLG's primary casino and responsible gambling sites).

OLG also joined the PrintReleaf program, which has resulted in over 110,000 planted trees in just under two years, offsetting the consumption of over 4 million kilograms of paper. In addition to this, OLG has saved over 65,000 trees by reducing its own paper consumption. Elsewhere, the organisation ensured that 97% of disposed items were reused between 2017 and 2022.
Reduce Your Carbon Footprint by Playing at One of Our Recommended Online Casinos

If you want to reduce your carbon footprint when gambling, you should consider how you play. Travelling to a land-based casino is the fastest way to increase your carbon footprint and some land-based casinos still have a long way to go before they effectively cut emissions and operate more sustainably.
Numerous eco-friendly online casinos in Canada are ecologically superior to land-based casinos and are far more sustainable. Playing at online casinos in Canada is still the best way to reduce your carbon footprint when gambling, owing to a dramatic reduction in emissions by not travelling and using wasteful services.