The history of gambling on the Canadian territory
A part of Canada's tumultuous history that is worth exploring is how gambling evolved through the centuries. This article will focus precisely on that, from the games the Indigenous inhabitants played to what the colonists brought with them. All aspects of a country's past are worth exploring, and gambling shouldn't be omitted. A brief analysis of gambling's evolution on the Canadian territory could show how the people's mentality changed over the years, considering, for example, its impact on the country's economy.
The beginnings of Canada and Indigenous gambling
First, it should be marked that it's most fair to refer to it as the "Canadian territory," for now, as the country itself didn't officially exist until 1867. However, its name was known long before that, more precisely since the 1550s, when the word "Kanata," meaning "village," was introduced by Jacques Cartier. After that, it started to appear on the maps.
Still, what was Canada before the French and the British arrived there?
There were the Indigenous people, then the Vikings. The invasion of the Northmen was taking place 1,000 years ago. There are records of peaceful cohabitation between them and the ones they called "Skraelings," but also notes about violent encounters.
Their influence over the first people is a topic worth analyzing, but it's best to leave it to the experts. One thing is sure: the first inhabitants of the Canadian land knew how to entertain themselves with games, such as Slahal.
To play this, you'll need two teams and two pairs of bones. One's supposed to have a stripe, while the other not. Scoring is done using sticks, usually 10, and, in some places, there's a "king" stick belonging to those who win.
Its rules are not complicated, but we should move on to the next stage, taking place in 1497. That's when John Cabot landed on the Canadian East Coast. Then, he and his crew brought with them the playing cards. Poker, blackjack and then the dice games like craps or barbotte started to be the most popular games.
From a mere distraction to charity gambling
Years later, during the famous gold rush from Klondike from the late 1800s, digging for the Yukon fortune was people's primary occupation. Yet, some breaks were required now and then. Popular by then was the game of Faro, played with a set of cards.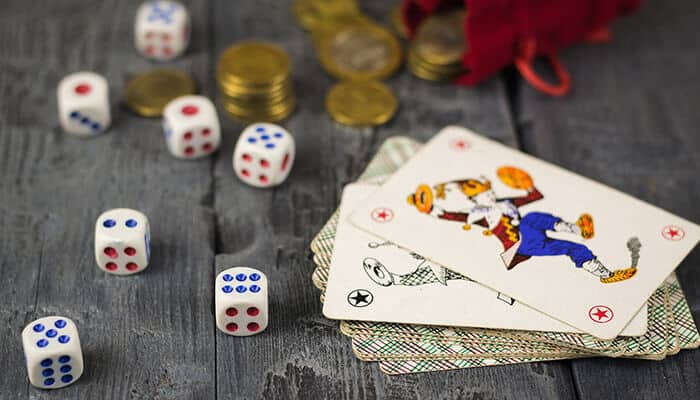 It is just now that things start to get even more interesting. As it is already known, before being independent, Canada was a British colony. Therefore, it had to obey whatever those from the European continent imposed. Their relationship with gambling wasn't exactly a good one.
One example supporting this argument is how in 1380, Richard III banned all dice games, including backgammon.
With this in mind, it's quite clear what the future of gambling would be here. However, it would still be tolerated, only under certain conditions. Also, if the profits were used for religious or charitable purposes, you could gamble in peace. You could also play at agricultural fairs and exhibitions.
These are allowed due to a 1910 amendment, making pari-mutuel betting legal. It meant that the winners would divide the stakes belonging to the loser, and a cut of the bet would go to the horsemen, the track, and the state. It was then the official and also legal form of betting in France.
Nonetheless, the first games to return in that context in Canada were Bingo and raffles. Only a decade later, horseracing would be legal here as well, while the fairs and exhibition gambling would be allowed 15 years later.
A whole new start
While the world was being caught in the Beatlemania and going crazy over the freshly-released Star Wars movies, Canadians had some more reasons to celebrate in the 1960s and 1970s. This period represented a new start for the gambling industry.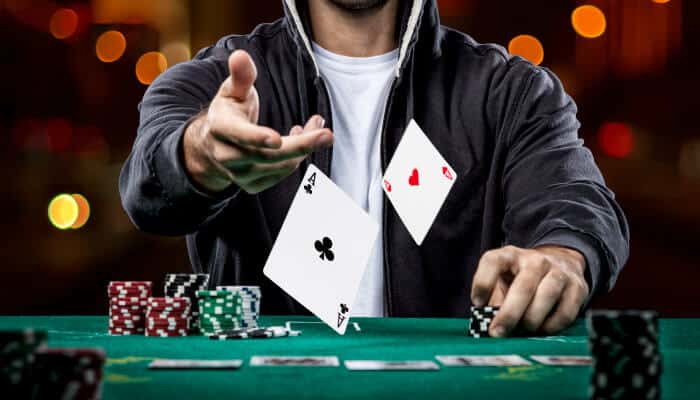 Once they've realized how prolific the lotteries were, the government decided to change the law again. This was happening in 1969, and following the adjustment, they'd be used as platforms to fund particular projects. One example that must be mentioned is how collected funds were used for the Montreal Summer Olympic Games in 1976.
Anyhow, it should be marked that the first to benefit from the new amendments was Quebec, establishing corporations meant to supervise horse racing.
Following its example, 4 other provinces opened regional lotteries.
The timeframe would look like this:
1971 – Manibota;
1974 – Alberta, British Columbia and Saskatchewan.
These 4 regions would then establish the Western Canadian Lottery Fundation.
To talk about the most recent history of gambling in Canada means looking at the land-based casinos that today count more than 200 locations. These started appearing following the new law that passed in 1985. After the 1985 bill's passing, the authority upon gambling was moved from the state to the federal government level.
Still, the oldest casino is older than the law. It was founded in 1971. Diamond Tooth Gertie's Gambling Hall is located in Dawson City. The place, initially known as Arctic Brotherhood Hall, was built in 1901. If you go there, you'll feel like you've travelled back in time to the 1800s during the gold rush.
The first official land-based casino is the one from Winnipeg. During the '80s, more locations started to appear, such as Cash Casino, Treasure Cove, Billy Barker Casino, or Cowboys Casino. Some existed before the '50s as well. Although, those were small, illegal establishments.
In 1982 Great Canadian Casino Company Ltd was formed, operating temporary charity casinos. They open their first permanent location in 1986, in Vancouver. In 1997 gaming in British Columbia would include a wider variety of table games. This is also the year when you'd be able to spend more time in a casino and even play on a slot machine for the first time!
WWW – a turning point
Things keep getting better. In 1999, gambling was officially permitted. From here on, you must be familiar with how the betting goes. You must remember the first time you saw a computer. It was running on Windows 3.0, looked pretty simple, and didn't have much to hide. Still, you've found the games.
Most likely, you, along with many others, spend hours playing Solitaire. It was the first card game you could play on a PC. But this was happening in 1990. Later, in 1991, more precisely, on the 6th of August, the World Wide Web was introduced. At this point, everything started to change and gambling wouldn't be spared.
It didn't take long until Microgaming appeared in 1994, which is also the year they developed the first online casino. Still, it was officially fully functioning a year later. In 1997 they founded the Interactive Gaming Council.
It didn't take long until online casinos started to multiply and, today, you can choose from countless platforms. We've listed some of them along with a review that should help you decide which one is the best for you.
How safe are the new casinos?
Safety is a matter that depends on the casino's license and the encryption they use. These days you must be very careful what casino you pick. As time goes by, people will learn more and more ways to use the internet for their own good.
What does it have to do with everything?
It's impossible to talk about today's gambling without mentioning the malevolent people hiding behind apparently trustful sites.
You can't just call them thieves, although this is their primary purpose: to steal your data and money. The more appropriate term for them would be cyber-criminals, as they have different skills from ordinary burglars.
It would be best not to skip the part of the reviews focusing on license and security, as there you'll find the essential factors that guarantee your security. You should know that MGA, UKGC, or Curacao license most Canadian gambling sites.
Indigenous people and gambling today
Even though they haven't been involved so much in Canada's gambling history, the Indigenous populations started to be more engaged in this field, especially since the online casinos appeared. Besides the authorities mentioned above, the one founded by them was among the first regulating bodies.
The Kahnawake Gaming Commission appeared in 1996, once the Kahnawake Gaming Law passed. This regulating body has sovereignty and jurisdiction over the Mohawk Territory, and it has licensed more than 50 online casino operators and over 250 gambling platforms.
The First Nations leaders wish to take part in the gambling industry, claiming that the Liberal government will change the Criminal Code. This way, they hope to open more casinos as, for now, there are around 16 locations.
The Assembly of First Nations, formed from over 600 chiefs, wishes to increase that number. That can be done if parts of the Code will be changed so that the Indigenous people will no longer be on the margins of this industry.
According to Section 207, a casino can be built on Indigenous land only if the province sanctions it. However, they hope to found more casinos so more jobs would arise, helping the people from impoverished communities.
It's no secret that this industry has an impressive impact on the economy. Only In 2019, Statistics Canada indicates increased values from $2.51bn to $2.65bn monthly, between May and September. Moreover, around 45,000 Canadians were working in this field. The First Nations mark they should also be part of this in a more meaningful way, alleging the Criminal Code's revision.
Portable casinos
You may or may not have heard about WAP before. If you did, that's very good, but we should clarify the term for those who didn't encounter it before. The acronym comes from Wireless Application Protocol, a set of communication protocols meant to standardize how devices such as mobile phones are used to have an Internet connection.
The first phone that had the honour to have Internet access was no other than Nokia 9000 Communicator. It looked like a tiny computer with an antenna, which you could use to gamble. You could do that if you paid via SMS or WAP Push.
However, when iOS and Android made their entrance in 2007/2008, they also came with their own stores. Today, there is an incredibly large array of games you can download. Some of those games are similar to the ones one could play on a console. Still, 5 hours after Google Play was launched, the most downloaded app was Texas Hold'em.
Nowadays, when you have so many apps to choose from, it's easier to be scammed. You should always check if the app you are about to download is the official one. Not all online sites will come with their own mobile app.
While some casinos are only accessible from the phone's browser, other may have more than one app available. It would be best if you read relevant reviews from those who have tried it. Although you'll run into some written by bots, you'll be able to tell which one is genuine and which is spam.
The next step would be checking the developer. You will be able to see what other apps they've shared with the store and how trustful they are. Don't forget that the safest method you can use in a situation like this is to get in touch with the casino itself.
Most casinos put at their clients' disposal a Live Chat, in some cases available 24/7. If you don't see that or you're outside the working hours, look for their email or phone number and ask them. Don't underestimate what installing a fake app could do to your phone.
Online payment methods
Nonetheless, as a Canadian gambler, if you want to play for real on an online casino, you may use your credit card or online wallet. This last one is a software that allows you to store your online shopping information and also control it.
After you create an account, you will need to make a deposit that will allow you to claim bonus codes and play games. Sometimes, you must also make a payment before you can withdraw some winnings. Still, this is not a universal matter, so you should find details about it in the promotional terms.
The payment methods you will see most often are:
Instadebit – Established in 2004, it has its main office in Toronto, Ontario. You can use it no matter what financial institution you work with, as it collaborates with all important institutions in the country.
Interac – Founded in 1984, it is its head office at the Royal Bank Plaza in Toronto. You can use it to pay using the funds directly from your bank account, the whole operation being entirely safe. It is available to customers of RBC, Scotiabank, BMO, and TD Canada Trust.
iDebit – It has been around since 2010 and works with the Canadian Imperial Bank of Commerce, Bank of Montreal, TD Canada Trust, Scotiabank, Desjardins, National Bank, Royal Bank of Canada, and Simplii Financial. Their taxes are not high at all and also it's safe to use.
Neteller – Although it was created in 1999, you can use this payment method for online gambling since 2000. If you are a highroller player, you may benefit from "NETELLER VIP," which comes with special perks.
Skrill Moneybookers – In 2001, Moneybookers Ltd would be created and, later, in 2013, they'd be known as Skrill. Just like Neteller, Skrill VIP members gain special rights such as lower fees and dedicated support.
ecoPayz – This method has been around for 20 years and is accepted by most online casinos. It's secure and applies fees according to the customer's level, all displayed on their website.
Anyhow, these methods are not the only ones you may encounter. Other examples are eCheck, Paysafecard, Trustly, MuchBetter, Astropay, Flexepin, etc. Still, most popular in Canada seem to be Interac, iDebit, and Instadebit.
Land-bases vs online
Now that you know how they appeared, you should know what they come with. Having so many options makes it more challenging than ever to decide over one. No one can blame you for feeling lost before all the opportunities before you.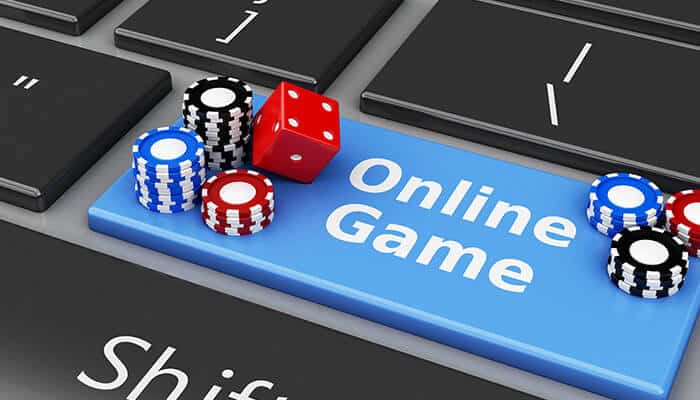 It doesn't have to be too hard to make a decision. All that you should do is consider some aspects. When choosing between a land-based casino and an online one, you weigh the options considering facets such as the atmosphere.
If you are a social person, then you need to get in the car and go to a place like Casino de Montreal. However, opting for an online gambling site doesn't mean you'll be entirely missing the social aspect. Live casinos will allow you to play a wide array of games in an ambience very close to the one from a physical location.
There, you can interact with the dealer and other players too. Some dealers are excellent and manage to turn a simple game into a show or make you so comfortable you'll enjoy the match even more.
You have to be careful with your money. This is a universal fact which applies to both online and offline casinos. In fact, there's a chance your money is safer when if you opt for the virtual alternative, as you never know what could happen in a real casino.
When you are at home, you can rely on the site's security and how safe the payment method is. On the other hand, you never know who you could meet in a land-based location that notices how lucky you got.
Consider another essential aspect, more precisely, what's in for you. You will have fun, lose some, win some.
But then, is there anything else you can get?
Regular customers of certain casinos are offered free food and drinks, all served in a separate VIP room. You could also get a free parking spot.
These programs' purpose is to keep the visitors coming. If the program is multi-tiered, that's even better, as the clients will try to move on to the next levels. However, in land-based casinos, most people who benefit from these are the high rollers.
Gamblers who can't spend thousands of dollars will find the online loyalty bonuses more accessible. Online casinos will offer their players through these programs free spins, access to exclusive tournaments, VIP customer support, etc.
Should social gambling become a thing?
Socialization is one of the reasons why people would instead go to Vegas than playing alone in their room.
Still, how beneficial is social gambling for Canadian players?
According to a study, it seems that 12% of the questioned teens claim they've played social casino games in the past 3 months. The respondents were from Ontario, Newfoundland, Saskatchewan, and Labrador, and the questions referred to Internet poker, slots and social games on Facebook.
Results showed that the teens who took part in the social casino games, be it online or not, were more likely to join monetary gambling. Even if 34% up to 50% of the young people who played social games also met the criteria for developing a moderate to high gambling issue.
Still, other studies reflect that those who play those games reported that it helped them constrain their urge to play for real money. More than that, some even claim that losing while playing social casino games serves as a reminder the money one loses are real. This motivated them rather avoid gambling than continue.
Once the online gambling sites appeared, they had to come with something the land-based didn't have. Therefore, they would offer their customers the possibility of claiming bonus codes. Also known as promo codes, they come as free spins, cash, or anything else the casino is willing to offer.
Everybody wants to find the best bonus codes and the safest casinos to gamble on, and that's not easy. Although gambling here started with sticks and bones, now it reached the point where you can play very elaborate games.
We have tried to select as many as possible so everyone can choose the promotions that fit their needs best. If you want to have a great start, you need the perfect welcome bonus, and you may see some once you tap on that link. No matter what site you choose, as long as you're having a good time, that's all that matters.
References