How Men and Women React to Winning at Gambling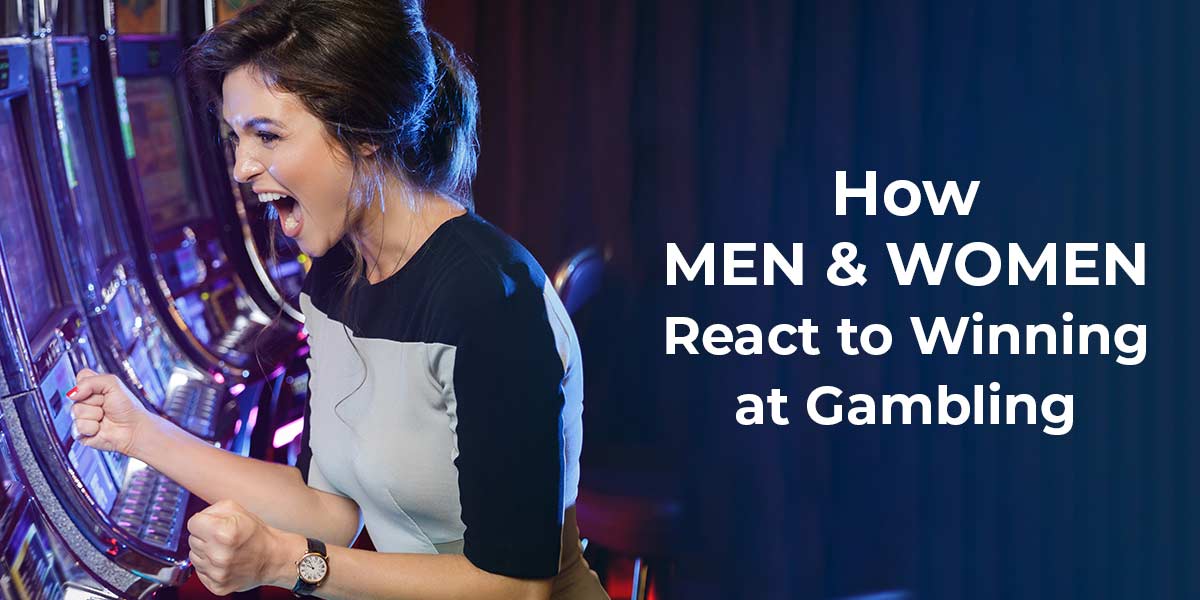 Did you know that gender changes the way we react to a big casino win? Join us in our deep dive on the subject and learn the psychology behind it.
Table of contents
Psychological background affecting gambling
Many studies have focused over the years on the way men and women receive news of happiness, big or small. It is clear that gender is a decisive factor that conducts the way a person reacts to happy news, like winning a big sum on a table game, or even better, hitting the jackpot on a slot game.
The source of the discrepancies come from childhood. Men and women are 'socially programmed' by their parents, guardians, teachers, and other up-coming role models to show emotion differently. In the context of casino wins, women are more likely to express happiness in a more flamboyant way. At the same time, men may be more reserved to assert dominance.
Fun fact: Women use more areas of the brain when processing and showing emotion. This also leads to women's capacity of mirror neurons to be higher, thus allowing them to be more empathic.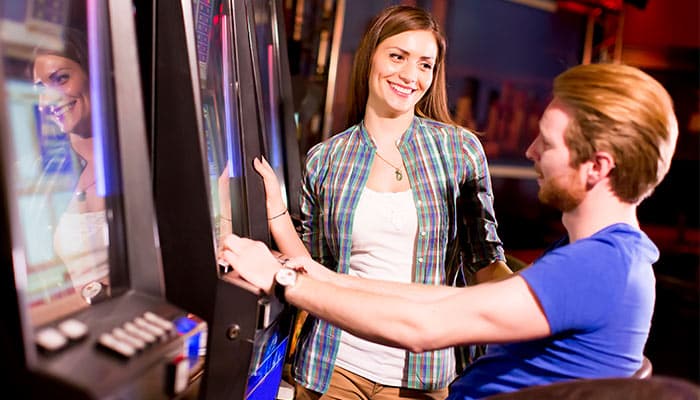 This also means that women are more inclined to make the right decisions, even if that means it decreased their chances for a big winning streak at the casino. On the opposing side, men are more likely to express hedonistic tendencies. This translates to casino attitudes as follows:
Women might take smaller risks and feel more satisfied in the long run with their gambling;
Men are more risk-prone, but that does not necessarily entail more wins.
Why does the gambling gender gap exist?
Casinos have not always been a place for women to exert their right to play games. This obviously is the main reason why the attitudes are much different from men to women. But these are not the only reasons. This subsection takes into account other possible sources:
Lingering effects of social inequality
The fact that men are much more risk-prone when it comes to financial dealings could stem from being stressed about not being the main breadwinner of their family or household. Even if just one out of four women make more than their heterosexual spouse, the stress related to this factor is prevalent in adult males.
Thus, you have a higher chance of seeing men at the high-roller tables in casinos, where the wagers go up to thousands of dollars over on a single bet or hand. Oppositely, women prefer games that require a small amount of strategy as the baseline, so you'll most often find them at slot machines or Blackjack tables.
Other statistics also show that men exhibit stress signs when their partner contributes 40% or more of the total house income. This is quite counterintuitive to the prevalent trends of social and economic equality of which we have heard in North America since the early 80s.
Women are better at money-management
Even if women are much more inclined to shop as a recreation activity, they are much better at creating and sticking to a limited budget than men. Women's tendencies to shop more and relax from it entails that they are more careful about the store's standards and the staff's attitude.
In terms of casino play, women prefer luxurious surroundings and a vivid atmosphere. When it comes to online gambling, women are more attracted to a friendly theme and a smooth running website. Suppose you are worried about user-experience actually works with online casinos in Canada. In that case, you can check our newest picks and see the mark we have given each website's in terms of "Look and feel".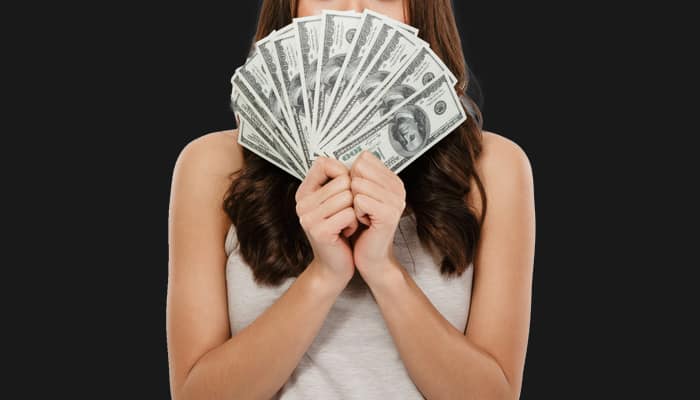 Fun fact: A study conducted across the pond has shown that men are more likely to make impulse buys rather than women. The average per month for the male group went up to an equivalent of C$115 per month on impulse decisions.
All in all, women are more protective of their money. They prefer a smaller set of risks, so females' most seen wins are in lottery tickers, bingo drafts, slot games (normal and jackpot), and much less on table games.
Fun fact: Only 15% of the people answering surveys do not know how much money they have in the savings account. Over 25% know what their invested money is used in, such as stocks or trust funds.
Casino wins in men and women
In comparison with the other group, men take more risks when at the gambling tables. Besides this, even if the latest show has shrunk the difference, men are still more likely to gamble, online activities included.
Unfortunately, risk-taking when playing casino games is tied to social anxiety. Thus, women have fewer symptoms of social anxiety and are laxer with their wagers. Men act on the opposite spectrum.
Table of casino statistics
We resumed the results of studies for your convenience in such a way as to make the gender differences more straightforward.
| | | | | |
| --- | --- | --- | --- | --- |
| Gender | Engagement | Frequency | Losses | Risk gambling |
| Women | Low | Low | Low | 2.9% |
| Men | High | High | High | 4.2% |
Data interpretation: Generally, because women are a bit less engaged in casino play in comparison with men, they have a lower score on the frequency in which they gamble, and of course, the frequency in which they win or lose.
There's also a 1.3% difference between gambling risks turning into a serious issue for men and women.
Fun fact: In college, the exposure to gambling for both groups is raised exponentially. 91% of men in college gamble at least once a year, 84% of women do the same. With the increased popularity of online gambling, the frequency might go even higher.
Women gamble less and have fewer opportunities to win. Men gamble more and might win more, but since Return to Player varies considerably, they certainly have more losses.
Casino games preferences
Three top activities can be done online for both men and women. The top spots are different for each group. Let us delve deeper into the discrepancies.
| | |
| --- | --- |
| Men's choice of games | Woman's choice of game |
| Sports betting | 1. Online bingo |
| Online poker | 2. Sports betting |
| Online bingo | 3. Online slots |
Interestingly, sports betting preferences in the women category have been increasingly on the rise over the last two decades or more. All these game types combined make up the top preferences of gambling worldwide. In Canada, the trends are similar, but bingo is not a top priority. It's much less played than in Europe, particularly in the United Kingdom.
You might be asking yourself, where do table games fit in?
Men are more likely to win at roulette than women, with their stats situated somewhere at 27% compared to 19%. The gap gets smaller with Blackjack, where men are still more active monthly, 23%, five units higher than women at 15%. From a classic casino catalogue, women are more likely to spin the slot reels, 34% to almost 27%.
When women win at casino games, not only are they more vocal about it, but it is quite likely that her peers or close social group surround a woman winner. This is because they are much more attracted to casinos' social side, while men are more in the 'lone wolf' mode.
Checklist for male predilections
Strategy and increased risk are typical for an ideal casino session;
Men celebrate much more the victory of their favourite sports team, especially if they made bets on their matches;
Men make more bets in total;
Most men try out casino games for the opportunity to win money.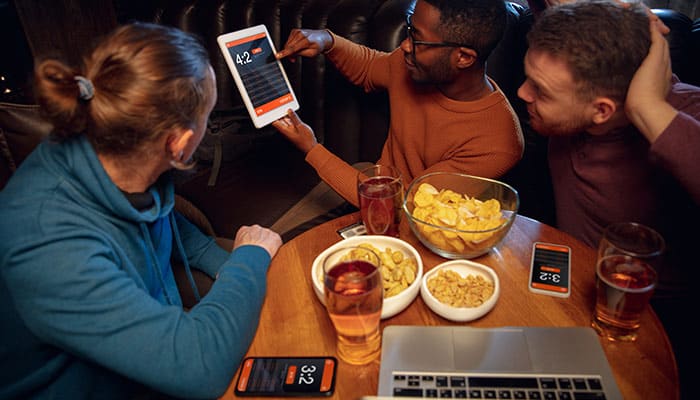 Please note: Gambling should not substitute your normal ways of increasing income. Gambling should always be viewed as a form of entertainment, like a hobby or a leisure activity.
Checklist for female predilections
The social and leisure aspect of casino games are much important for this group;
Games that are not related to stressful sessions are preferred;
Time spent on casino games is lower here;
Just over 50% play casino games for the idea of winning money.
What are the elements that encourage women to gamble, even excessively? Unfortunately, traumatic family events like abuse or divorce might push females to gamble in excess. Some other underlying feelings of abandonment, addiction, and loneliness may aggravate this problem.
What attracts the genders to gamble?
Non-profits specialized in helping problem gamblers have seen an around 15% increase in women callers. This means that the repetitive tries of women at casino games can turn into a slippery slope.
Men are more attracted to new advertising types, especially if the product contained there is new to them. Indeed, men are more inclined to explore new games.
Skill-based games are preferred by men and in less proportion by women. These include multi-person card games like poker or table games like roulette. However, telephone gambling and other media entries are preferred by women in a higher proportion. For this latter category, age is also a significant matter.
Does age play a role in gambling differences?
Even though women dominate the lottery category, men participate in those kinds of draws quite frequently too. Studies show that the source of the lottery tickets and the type of are different across the groups. Still, it is hard to quantify the attitudes of lottery winners and how they react. In general, outside casino observations and surveys, reactions to casino wins are hard to grasp.
Fun fact: The older the age of female group participants, the more likely they will win. Thus, extrapolating, a woman between 35 to 44 wins more than a younger one aged 25 to 34 and more than any female counterpart. This keeps true for casino sessions in brick-and-mortar places and in online sessions.
The end of our casino analysis on gender
Men and women behave differently when it comes to their casino play and the way they react to winning. We had come a long way from the times when women were only allowed in bingo halls and later casinos while accompanied only by men. On this page, we have walked you through:
General psychological background data on genders;
Game preferences;
How do these variables play out in real casino events.
See you in our next blog post! Until then, do not forget to gamble responsibly and use the CasinoBonusCA experts' guidance on everything you gamble online!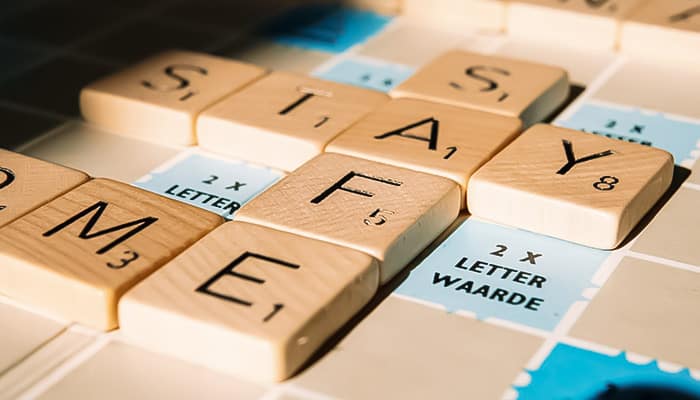 Article references