7 Most Influential Casino Owners Of All Time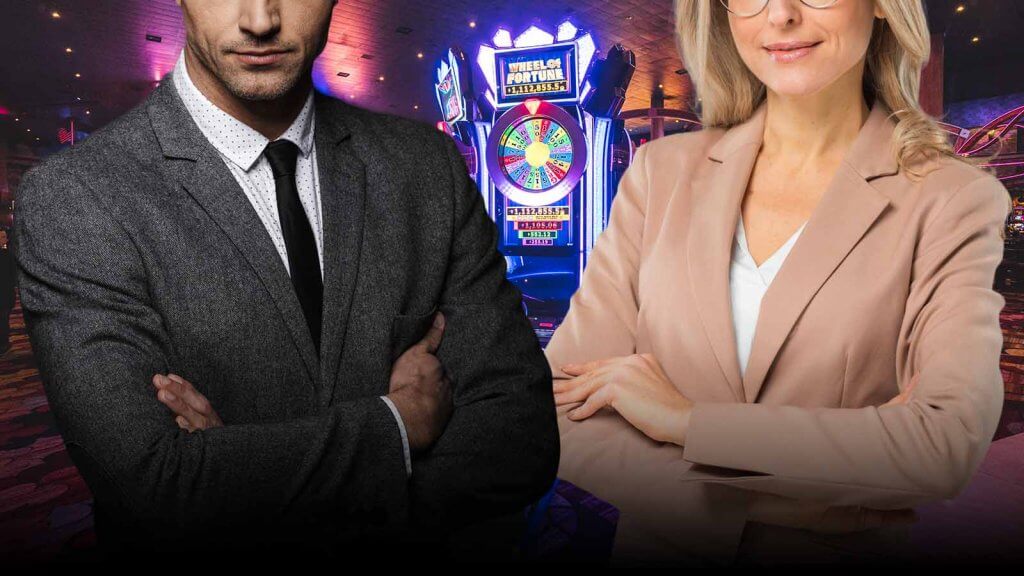 Do you wonder how Las Vegas casino owners or other influential casino moguls have made a fortune? This article talks about the richest casino owners.
Top 7 richest casino owners who changed the game
| Rank | Casino owner | Net worth | Most productive venue |
| --- | --- | --- | --- |
| #1 | Miriam Adelson | $31.8 billion | Sands Hotel & Casino |
| #2 | Lui Che Woo | $14.2 billion | Galaxy Macau |
| #3 | Denise Coates | $5.4 | Bet365 |
| #4 | Pansy Ho | $3.7 | MGM China |
| #5 | Steve Wynn | $3.2 billion | Wynn Resorts |
| #6 | Donald Trump | $3.2 billion | Trump Hotels & Casino Resorts |
| #7 | Lorenzo Fertitta | $2.8billion | Red Rock Resorts |
7 of the most influential casino owners

The top was compiled using the same tools and research technics our specialist use when comparing different new online casinos and their rewards, like free spins or welcome bonus to help the players make the most knowledgeable decision when gambling.
How much do casino owners make?
The global casino business is a billion-dollar industry; however, not all casino owners make it to the top except those who upshoot their gambling business by introducing new schemes and strategies to the table.
The immensely successful MGM Resorts, which earned $5.16 billion in total in 2020, was the top-ranking casino operator in terms of revenue.
Gambling in Macao's casinos generated around 87.6 billion Macau patacas in 2021. The average casino owner's net worth in Las Vegas can be anywhere from $500,000 to $5 million a year.
How do millionaire casino owners influence the industry?
The million-dollar revenues that casino owners generate comes at a cost, be it multiple failed ventures or playing on the loopholes to dominate the market in a particular region.
However, most millionaire casino owners have their names either associated with charitable work or funding the political bodies for their benefit.
In this article, we depict a list of casino owners whose businesses depended on opulent casinos and casino offers that atrack gambling players from all over the world.
Lorenzo Fertitta – casino millionaire owner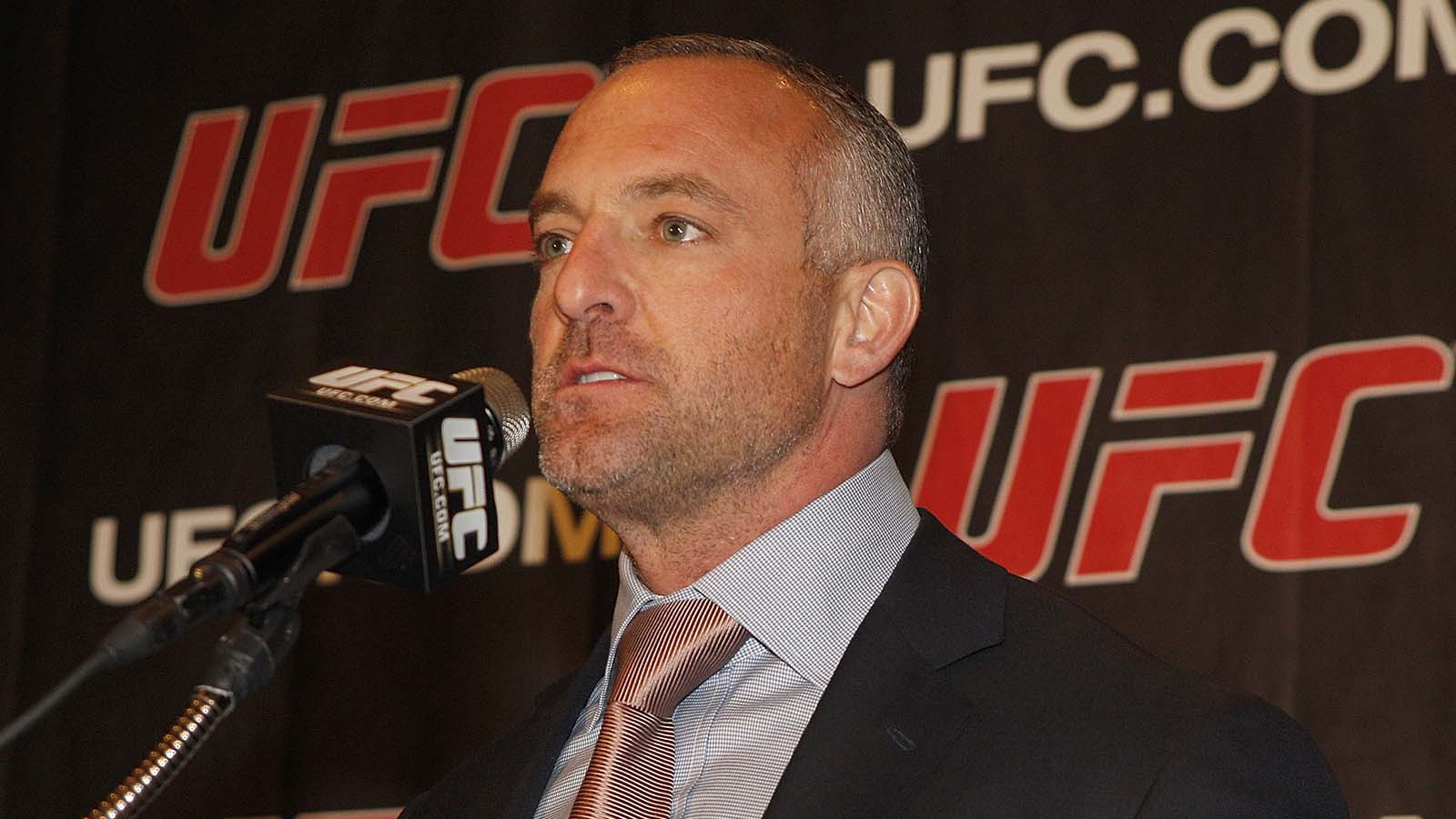 Source: bleacherreport.com
Date of birth:  January 3, 1969

Place of birth: Las Vegas, Nevada, U.S.

Net worth: 2.8 billion USD

Casinos owned:  Boulder Station, Green Valley Ranch, Red Rock Resorts, Palace Station

Other occupations: Former CEO of the Ultimate Fighting Championship, Chairman of Fertitta Capital
How did Lorenzo Fertitta make money from gambling?
Lorenzo Fertitta, along with his brother Frank Fertitta III, was involved in his father's Station Casino since his high school days.
Later, they merged Fertitta Enterprises with their father's casino and eventually expanded to Station Casinos' flagship property – Red Rock Resorts in Las Vegas Valley.
The Fertitta brothers also purchased UFC for $2 million when Ultimate Fighting Championship (UFC), a mixed martial arts promotion company, struggled to legitimize it as a real sport in the late '90s.
After taking over as the chairman and CEO of UFC, Lorenzo Fertitta reached the UFC into the mainstream, and they sold their UFC stock to WME-IMG for an estimated $4 billion in July 2016.
Millionaire casino owners and advocates of Trump
The relationship between the Fertitta family and Trump dates back to the early 2000s when he backed UFC for survival during the sport was outlawed in many US states.
Fertitta brothers have also returned the favour by contributing to election funds (more than $6 million) in support of Trump's Republican party.
Who is the richest in the Fertitta family?
Tilman Joseph Fertitta is the richest in the Fertitta family, with an estimated net worth of 7.6 billion USD.
Our take
Being the chairman of Fertitta Capital and director of Red Rock Resorts Inc, Lorenzo earned billionaire status and was also recognised for his philanthropic efforts.
Despite their fame, they have been accused of undermining labour-organising efforts through their gambling business – Station Casinos.
Donald Trump – the most controversial millionaire casino owner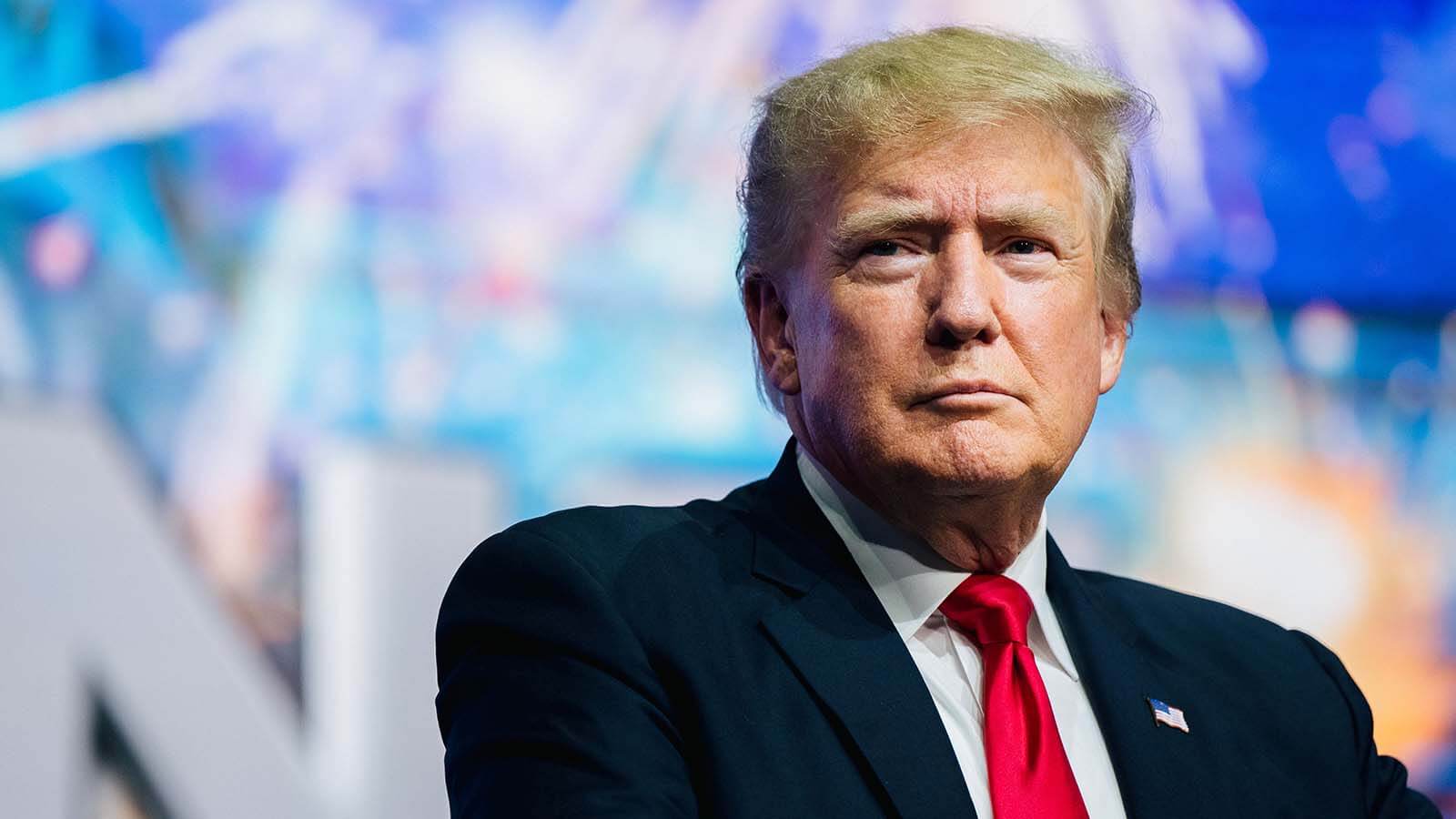 Source: cnn.com
Date of birth:  June 14, 1946

Place of birth: Queens, New York City, U.S.

Net worth: 3.2 billion USD

Casinos owned: Trump Hotels & Casino Resorts, Trump Plaza,

Other occupations: Politician, businessman, media personality
Trump, the casino boss
Between the 1980s and 2010, the real estate mogul Trump operated four casinos in Atlantic City: Trump Taj Mahal, Trump Marina, Trump Plaza, and Trump's World Fair.
Trump Hotels and Casino Resorts was filed for bankruptcy and was eventually shut down. The Trump Plaza failed after incurring losses of more than $550 million.
A problematic fingerprint on the casino industry
In the late 1980s, Trump sued for antitrust violations by Bally casino following his aggressive steps to take over casinos in Atlantic City.

New Jersey fined Trump for making arrangements to prevent black employees from entering mobster Robert LiButti's gaming table

In 2000, Trump violated New York state law by trying to stop an Indian casino from launching in the Catskills

Trump's Taj Mahal Casino was involved in repeated violations of the Bank Secrecy Act and anti-money laundering (AML) rules
How many casinos do Donald Trump currently own?
Prior to the closure of the Trump World's Fair and the Trump Taj Mahal in 1999 and 2016, respectively, and the sale of the Trump Marina by creditors in 2011, he had owned up to four casinos in the city of gaming.
Our take
Trump's legacy in Atlantic City is a mixed one.
He has been under fire since the initial days of his gambling ventures and stock manipulation, leveraged buyouts, and other dubious tactics to eliminate rivals and maintain his monopoly over gambling in Atlantic City.
Steve Wynn – Bellagio casino boss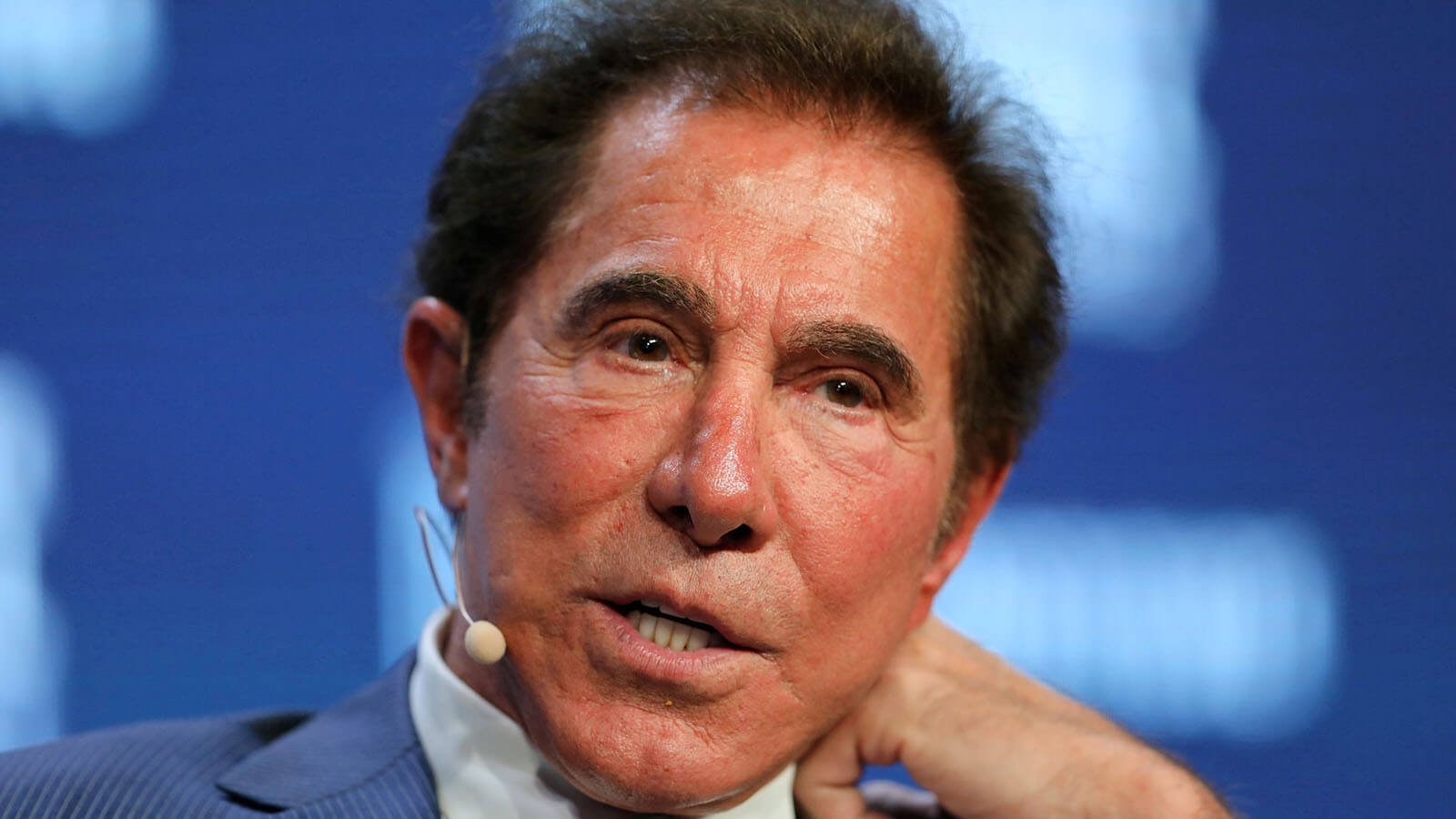 Source: nytimes.com
Date of birth: January 27, 1942

Place of birth: New Haven, Connecticut, U.S.

Net worth: 3.2 billion USD

Casinos owned: Wynn Resorts

Other occupations: Real estate developer, Art collector
Everybody knows Wynn Resorts
The real estate developer, Steve Wynn, is credited with operating some of the most notable and high-end casinos in Las Vegas, including The Mirage, Treasure Island, Bellagio and Wynn Las Vegas.
He is one of the richest casino owners in Las Vegas and was well-known for revitalising the Las Vegas Strip in the 1990s and for expanding gambling businesses overseas- the grand Wynn Palace in Macau in 2016.
The luxury resort Bellagio, undertaken by Mirage group in the late 1990s, was one of his most ambitious and luxurious projects. His fame in the casino industry paved his way to becoming a billionaire.
Wynn's blindness didn't make him a saint
Wynn was diagnosed with retinitis pigmentosa in 1971, and it made him blind in 2010. He donated $25 million to aid advanced research into this disease.
The allegations of sexual misconduct against women employees of Wynn Resorts also scarred his reputation.
Following multiple accusations of sexual misconduct, including harassment, assault, and coercion, Wynn resigned as CEO of Wynn Resorts in 2018.
Our take
Although Wynn made valuable contributions to the stagnant tourism economy back then that set a precedent for the rest of the Las Vegas Strip, his image and fame associated with the gambling ventures were tarnished.
Pansy Ho – one of the most influential female casino owners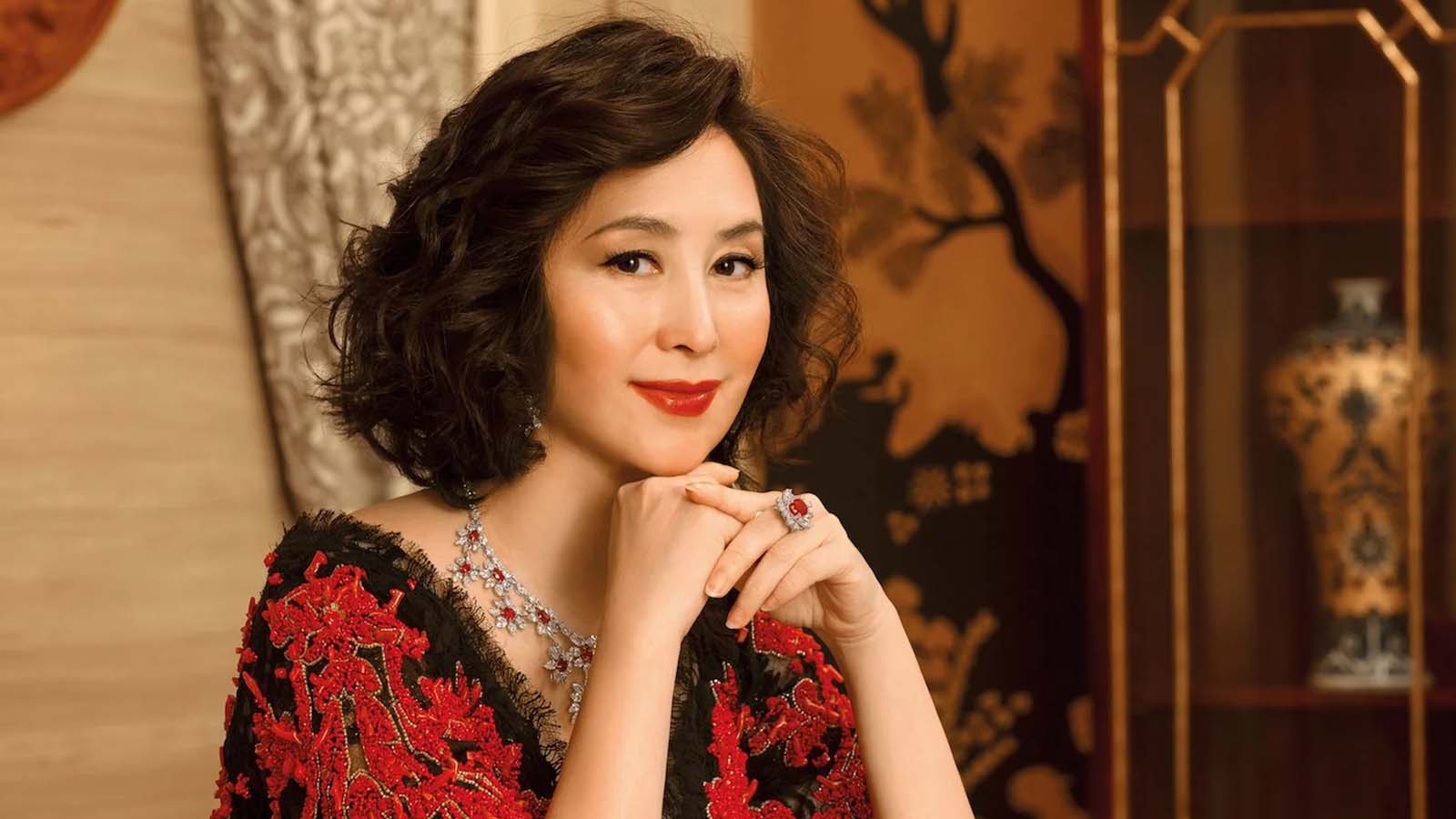 Source: tatlerasia.com
Date of birth: 26 August 1962

Place of birth: Portuguese Macau

Net worth: $3.7 Billion

Casinos owned: MGM China,

 Other occupations: Businesswoman
Vital contributions to developing Macau gambling tourism
Pansy Ho, daughter of the charismatic godfather of gambling in Macau, Stanley Ho, is a Co-Chair of the luxury resort casino MGM Macau.
Stanley Ho, in 1975, gained full control of STDM and invested heavily in Macao's entertainment and hospitality infrastructure, which greatly advanced the development of the region's economy.
She inherited a portion of her father's fortune and now holds numerous casino licenses and serves as CEO of Shun Tak Holdings.
Our take
Pansy Ho spearheaded her father's legacy in the gambling industry and seized her opportunity to become one of the richest and most influential female casino owners.
She also held positions like the chairwoman of the French Macao Business Association and vice president of the China Chamber of Tourism.
Denise Coates – the leading female online casino owner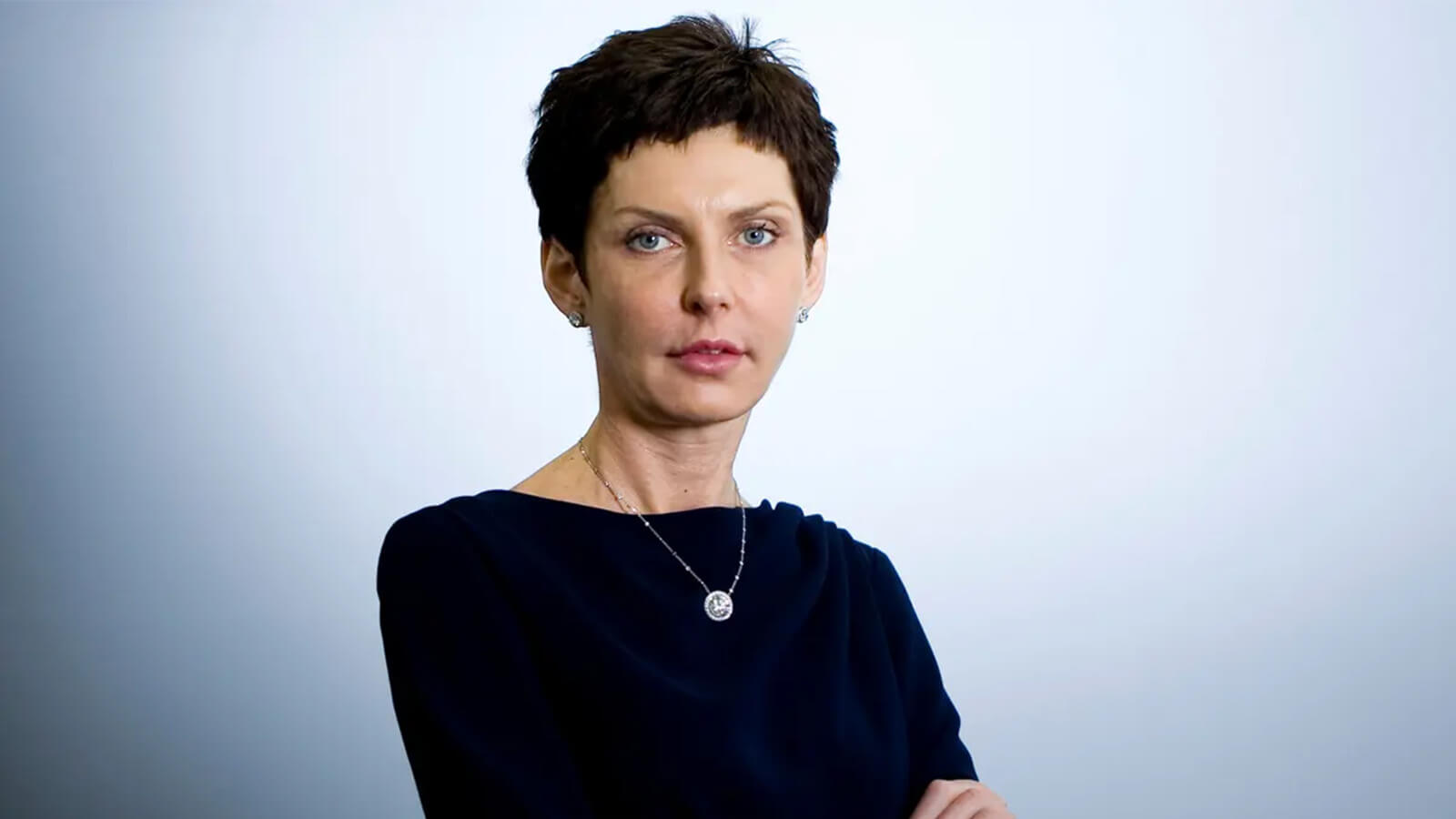 Source: theguardian.com
Date of birth: 26 September 1967

 Place of birth: Stoke-on-Trent, United Kingdom

Net worth: 5.4 billion USD

Casinos owned: Bet365

Other occupations: Businesswoman
Coates launching bet365 completely revolutionized online gambling
Denise Coates is a British billionaire businesswoman who rose to fame after the launch of bet365, a leading British online gambling company.
Bored of working in her father's brick-and-mortar casinos, she took gambling operations online by setting up a virtual sports betting platform.
With the advent of online gambling facilities, people are more drawn towards online gambling platforms and to the top online casinos providing the best deals.
Coates launched bet365 to tap into this potential early on for a booming business generating revenues of up to £2.8 billion (2020-2021).
Record-holdonline casino siteser for the highest pay
Denis Coates is the richest casino owner in the UK soon after she managed to get herself a paycheck of £217m in 2017

She was handed a staggering £265m pay cut in 2019 and almost double the amount of  £469m in 2021 following the company's reported profits up 31% to £660m in 2019

Her actions received criticism as they pointed out the extent to which a single individual can hoard wealth even after-tax cuts, which brought to light the poor taxing system in the country
Our take
bet365 lured in a generation that now equates watching sports to betting on them.
Though it proved to be a highly profitable venture for Coates and her company, it comes with gambling addiction and compulsive gambling disorder that spreads more rapidly because of its high accessibility online.
Lui Che Woo – king of Asian casino owners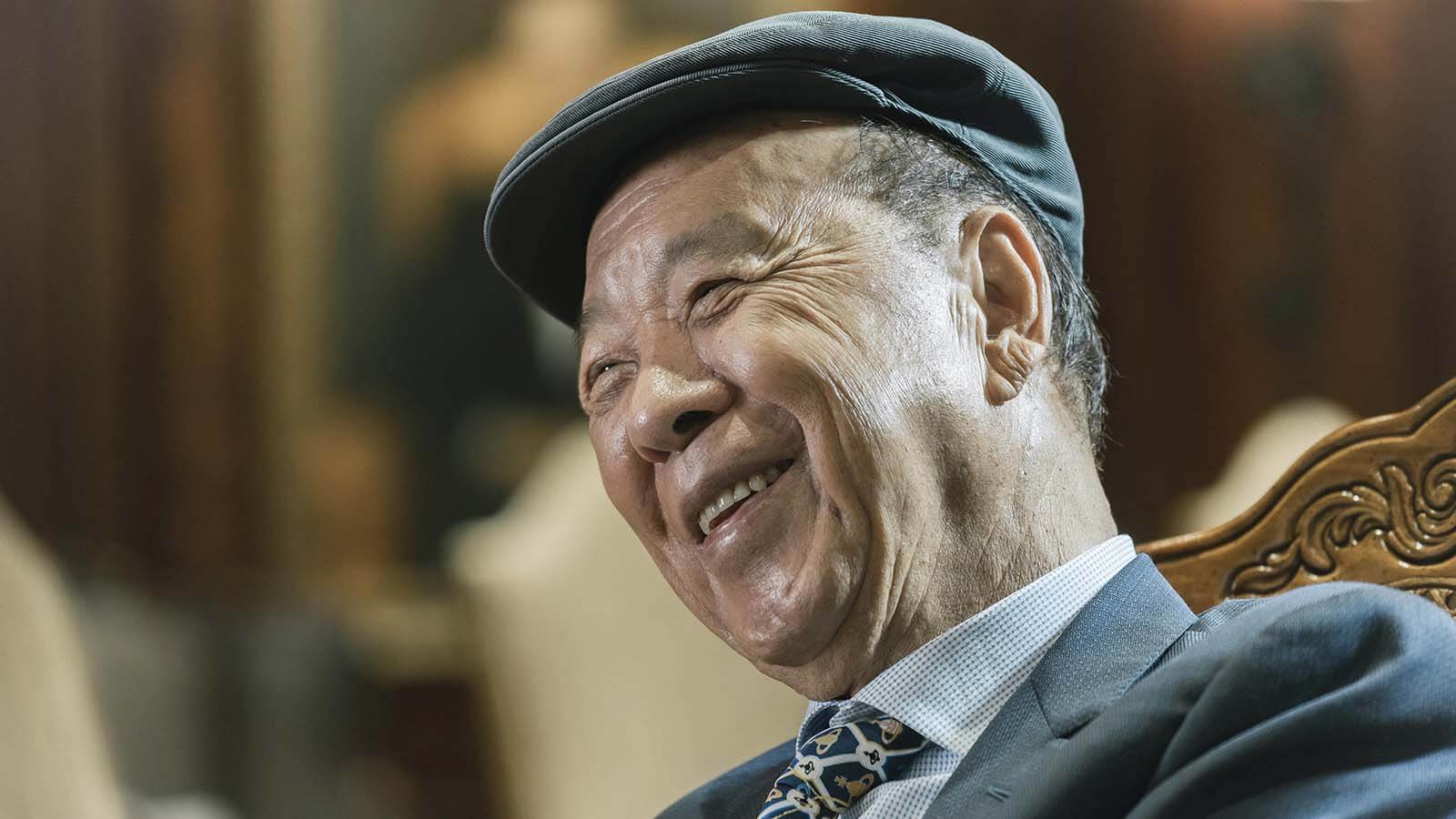 Source: fortune.com
Date of birth: 9 August 1929

Place of birth: Jiangmen, China

Net worth: 14.2 billion USD

Casinos owned: Galaxy Macau

Other occupations: businessman, investor, and philanthropist
From peanut seller to casino millionaire
Lui Che Woo, born into a middle-class family in China, now controls the multi-national K. Wah company and his flourishing casino empire with his determination and hard work.
He opened the $2 billion worth Galaxy Macau casino in 2011 with the most luxurious arrangements, including 450 gambling tables.
Galaxy Macau attracts mega-rich gambling enthusiasts and continues to turn over the big bucks.
Woo's philanthropy doesn't leave room for controversy
Lui Chee Woo is a philanthropist known for his contribution and donations in various fields including primary education, advanced research, disciplined services and more.
Che-Woo donated $1.2 billion to establish a foundation to award the 'Lui Che Woo Prize'.
Our take
Lui Che Woo is a business tycoon involved in activities that serve humanistic and social purposes, such as donating money for education or supporting financially underprivileged and talented students.
He has also received numerous honours, including the Citizen of Honor, for his active charitable work.
Miriam Adelson – queen of the richest casino owners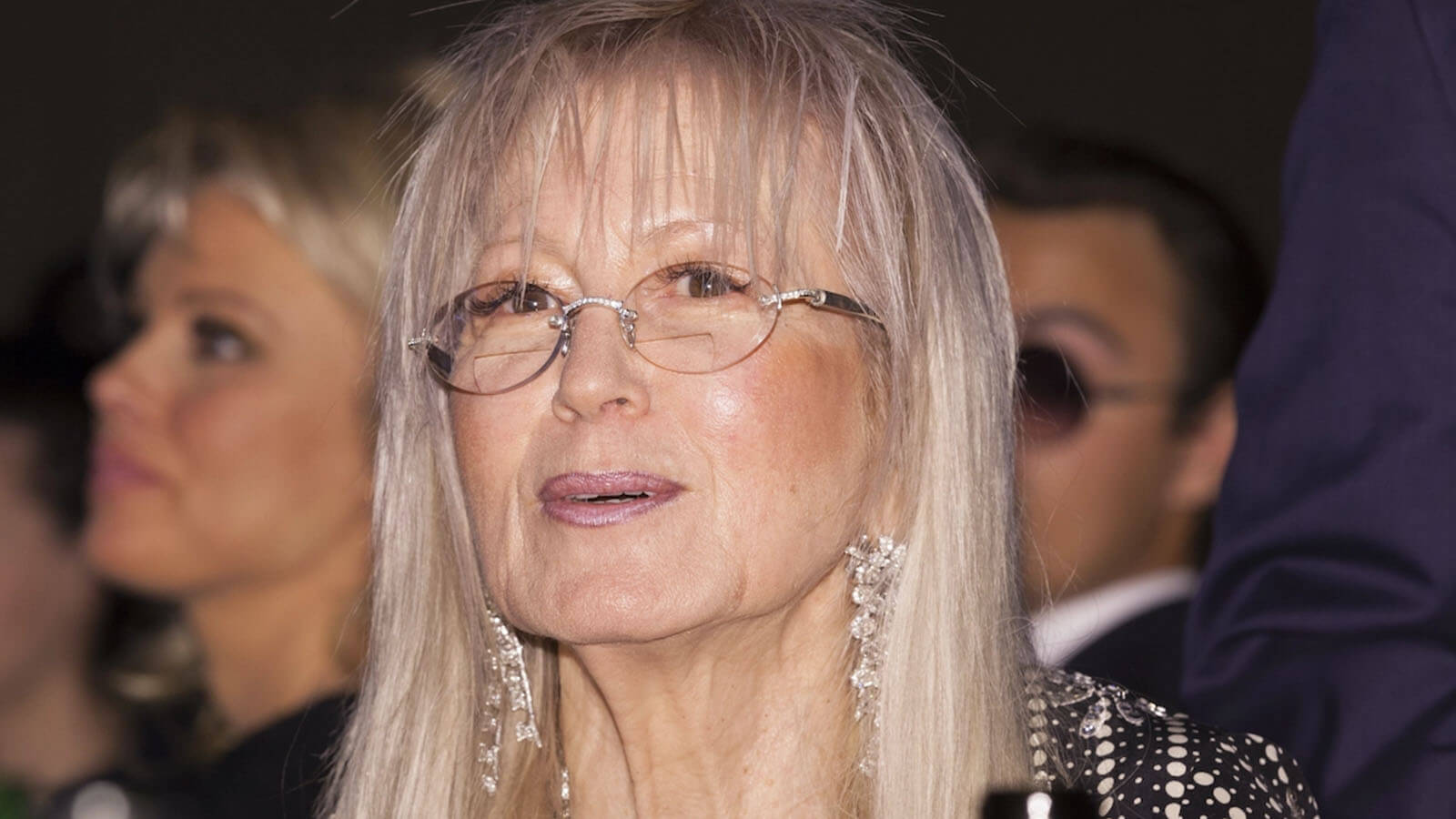 Source: responsiblestatecraft.com
Date of birth: 10 October 1945

Place of birth: Tel Aviv, Mandatory Palestine

Net worth: 31.8 billion USD

Casinos owned: Sands Hotel & Casinos (later reconstructed as The Venetian Las Vegas)

Other occupations: Medical doctor
Adelson's casino business legacy
Miriam Adelson is the widow of the late Sheldon Adelson, the founder of the Las Vegas Sands Corporation.
Though a physician by profession, Miriam invested in her husband's casino business, which made her the fifth-richest woman in the world.
After Sheldon's demise, she was appointed as executor of Sheldon's fortune. She currently owns more than half of the gambling empire in Singapore and Macao that is listed on the New York Stock Exchange.
Right-wing politics run in the family
Miriam Adelson has consistently been a vocal supporter of Donald Trump and the Republican party.
She and her husband made contributions ($180 million) to Donald Trump's presidential campaign in 2016 and the 2020 election.
Our take
The Adelson Family Foundation has given millions to The Adelson Educational Campus in Las Vegas, as well as $200 million to Taglit-Birthright Israel.
However, she couldn't escape from harsh criticism because of her close association with Trump, especially when she was awarded the Presidential Medal of Freedom back in 2018.
Final Remarks
The stories of these influential Casino owners depict a vivid picture of the stakes that are involved in this industry.
Such legacy comes with a price, not to mention the sheer amount of luck that is required to become a big shot.
But if you love gaming once in a while, you can do it without taking such great risks.
By consulting our specialists tops for various offers you can choose to register for free or make the most out of the best no deposit casino bonuses listed on our website. Let's see if you have a billionaire's luck!
Resources
FAQ
Which casino is the wealthiest in the world?
The wealthiest casino at the moment is WinStar Hotel and Casino, composed of 3 towers and 1399 rooms.
Which casino is the oldest in the world?
Casino di Venezia is the oldest casino in world at the moment. Located on The Grand Canal in Vencie, the casino first opened its gates to the public in 1638.
Who was the first Casino Owner?
The first Casino Owner was Thomas Hull who was credited for opening the famous El Rancho Vegas back in 1914.