The History of Pai Gow Poker: From Ancient Origins to a Modern Favourite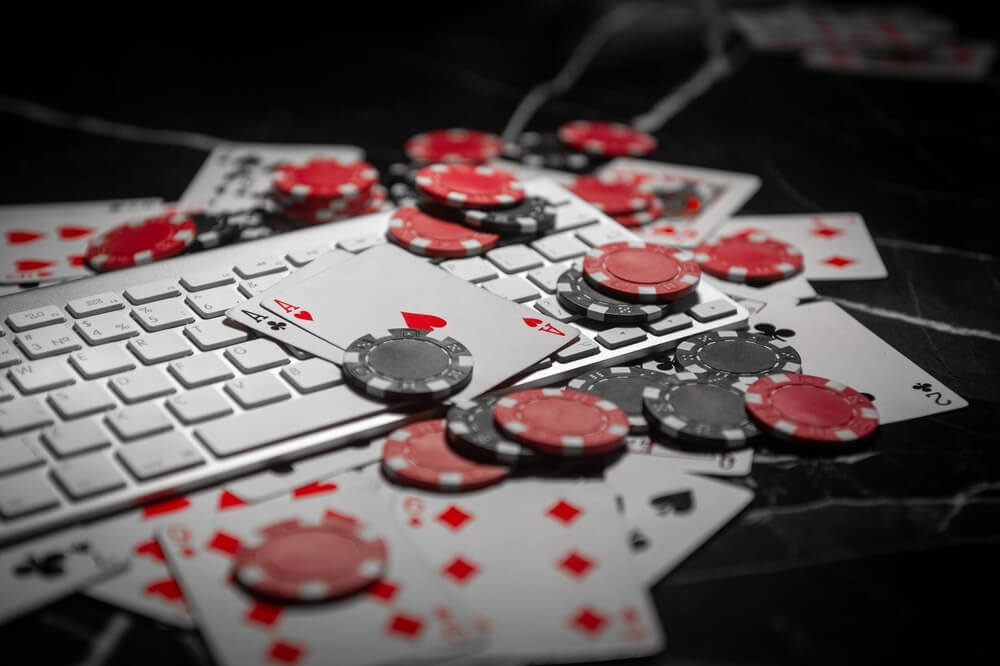 What is Pai Gow? The history of Pai Gow is a long and winding road that runs from ancient dynasties through to online casinos today. In this blog, we're going to give you all the details about Pai Gow history, from the ancient tile game all the way to the modern classic table game of Pai Gow Poker.
Born During the Song Dynasty: The Earliest Recorded Pai Gow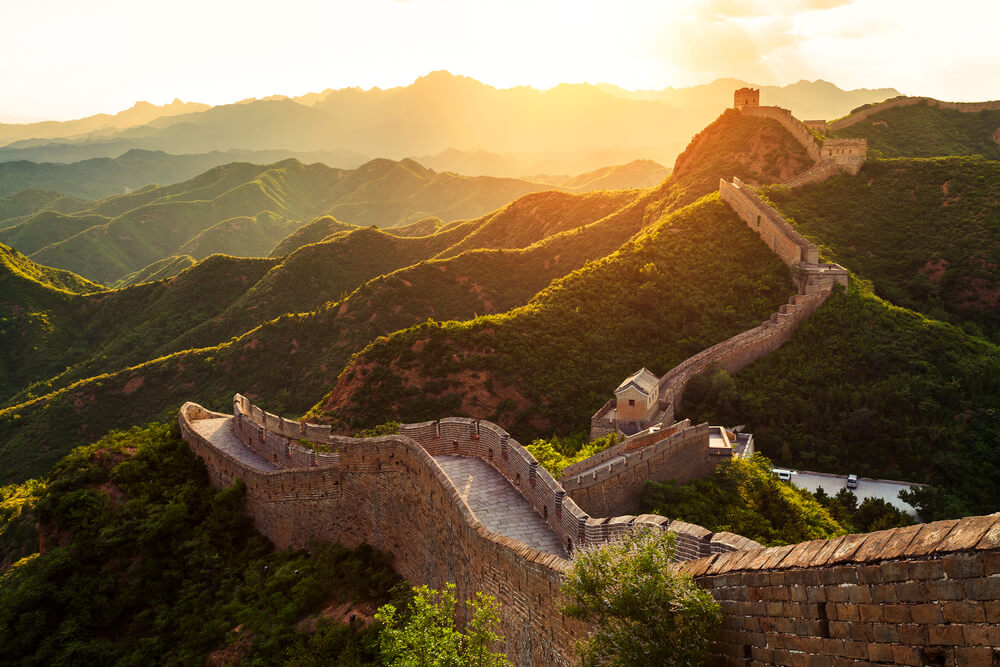 We're not sure when the first games of Pai Gow were played, but we know the game was popular in the Song Dynasty, which existed in China from approximately 960 AD through 1279 AD. However, it's possible that the game even predates this period, at least by a short while.
The name of Pai Gow translates to "make nine," a reference to the best possible hand outside of pairs and other special results. The game is played with tiles that are the precursor to the dominoes that are used in many games around the world today from Mahjong to many western pastimes.
Pai Gow history offers a glimpse into the development of games – including gambling games – that have been a part of Chinese culture for thousands of years. While the popularity and legality of gambling has gone through many ups and downs over the centuries, games like Pai Gow remain popular in China today.
How to Play Pai Gow Tiles
Equipment
Pai Gow is played with a unique set of 32 tiles, which are similar to dominoes. In addition, the game is normally played with a set of three dice and a cup, though these are not strictly required to play. If you don't want to play for money, you'll also want poker chips or something similar to keep track of wins and losses.
The aim of the game
The object of the game is to create two hands of two tiles each, each of which will beat the dealer's respective hands.
Placing your bet
To begin a round of Pai Gow, you will need to make an initial ante wager. At a casino offering Pai Gow, this can be any amount between the table minimum and maximum.
The dice roll
Once players have placed their bets, the dealer will traditionally take three dice and shake them in a cup. They will then be rolled on the table in order to determine which player will receive their tiles first.
The deal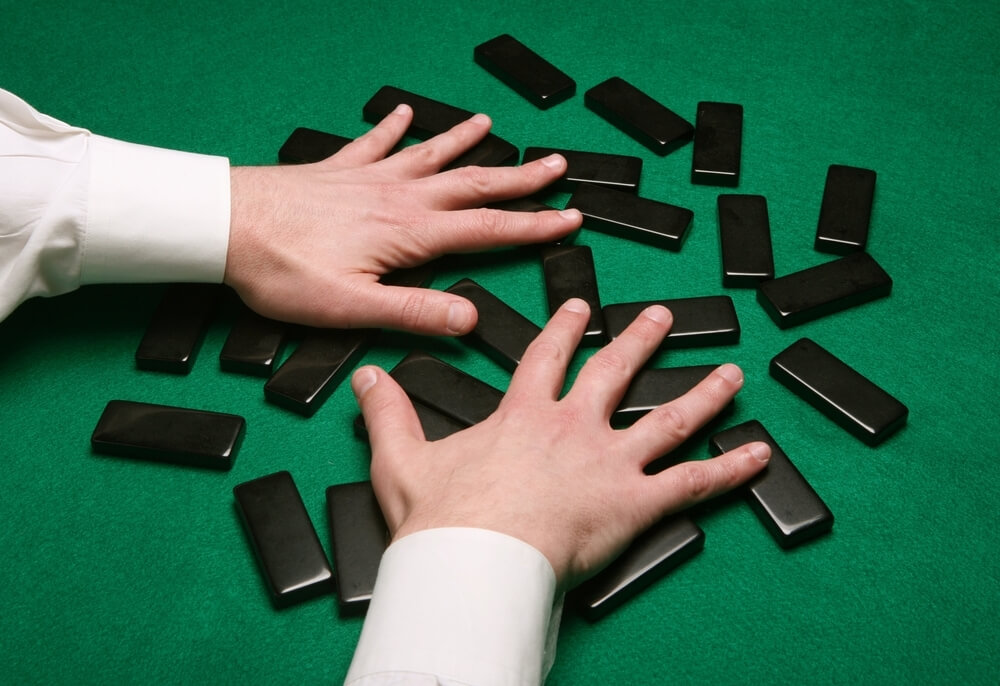 The dealer will shuffle the tiles and then arrange them into eight face-down stacks, each consisting of four tiles. Each player will then be given a stack, starting with the chosen first player.
Dividing your hands
Each player must now divide their four tiles into two hands, each of which have two tiles. The "rear hand" must be the higher ranking hand, while the "front hand" must be lower ranking.
Pai Gow tile rankings
Roughly speaking, there are four types of hands that you can make in Pai Gow. Pairs – each made up of two specific tiles – are the strongest hands, followed by Wongs, Gongs, and finally standard numbered hands. There are hands in each group that rank higher or lower as well. We've included a full breakdown below.
Pair rankings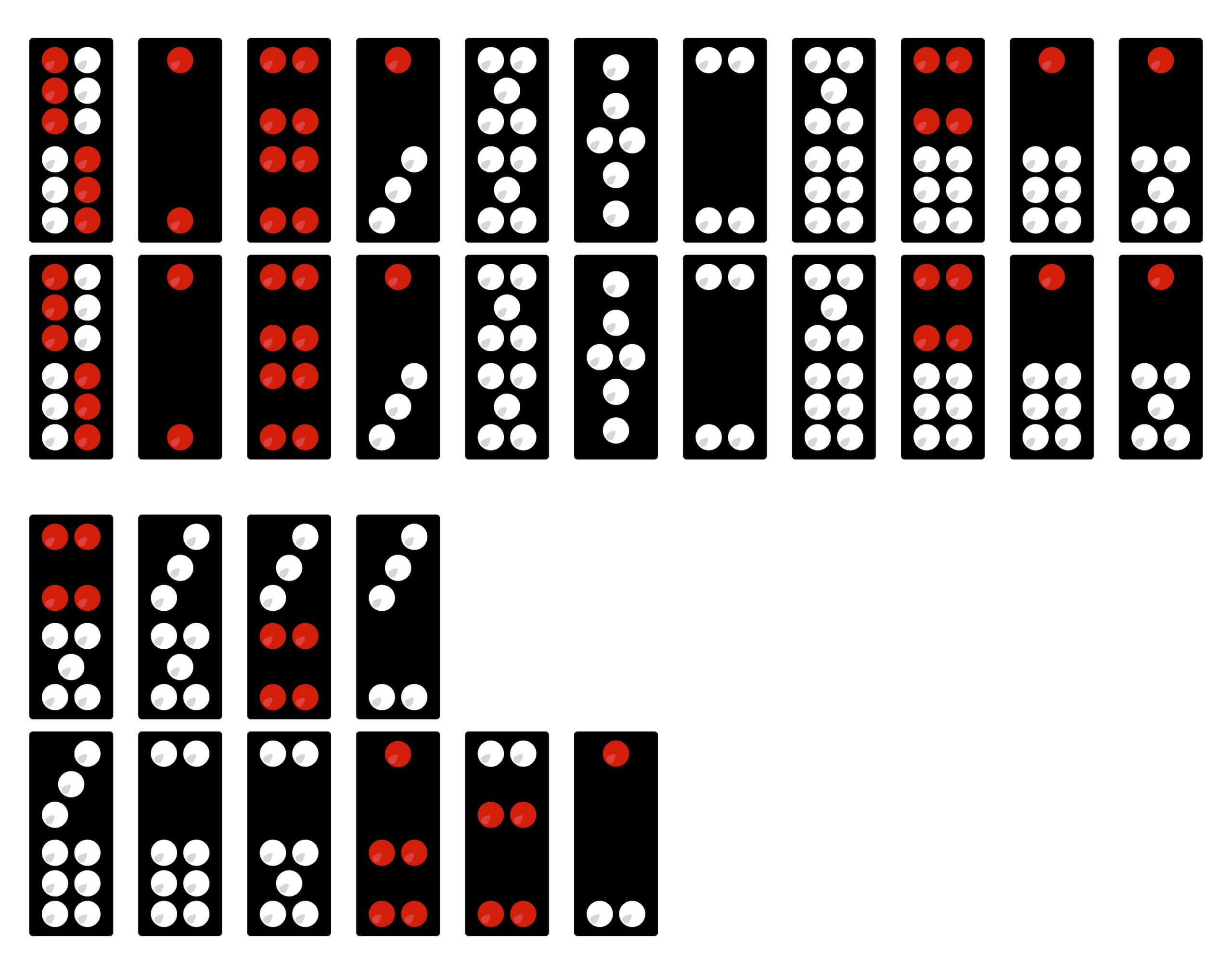 | Rank | Chinese Name | English Name |
| --- | --- | --- |
| 1st | Gee Joon | Supreme |
| 2nd | Teen | Heaven |
| 3rd | Day | Earth |
| 4th | Yun | Man |
| 5th | Gor | Goose |
| 6th | Mooy | Plum |
| 7th | Chong | Long |
| 8th | Bon | Chair |
| 9th | Foo | Axe |
| 10th | Ping | Red Ten |
| 11th | Tit | Long Seven |
| 12th | Look | Big Head Six |
| 13th | Chop Gow | Mixed 9s |
| 14th | Chop Baht | Mixed 8s |
| 15th | Chop Chit | Mixed 7s |
| 16th | Chop Ng | Mixed 5s |
Wongs
A Wong hand consists of any 9 tile along with either a 2 or a 12 tile, and ranks only behind the pairs in value.
Gongs
A Gong is a hand with an 8 tile along with either a 2 or a 12 tile. Gongs rank just below Wongs.
0-9 hands
All other hands are ranked between 0 and 9 based on the total number of pips (dots) that appear on the two tiles. The total number of pips is taken, and only the last digit is used to determine your score, similar to in baccarat. For instance, if you have 14 pips in total, your score is 4. Be aware that Gee Joon tiles can be counted as either 3 or 6 pips, depending on what is best for your hand.
Of these hands, a 9-point hand is worth the most, while a zero-point hand is worth the least.
Flipping & comparing tiles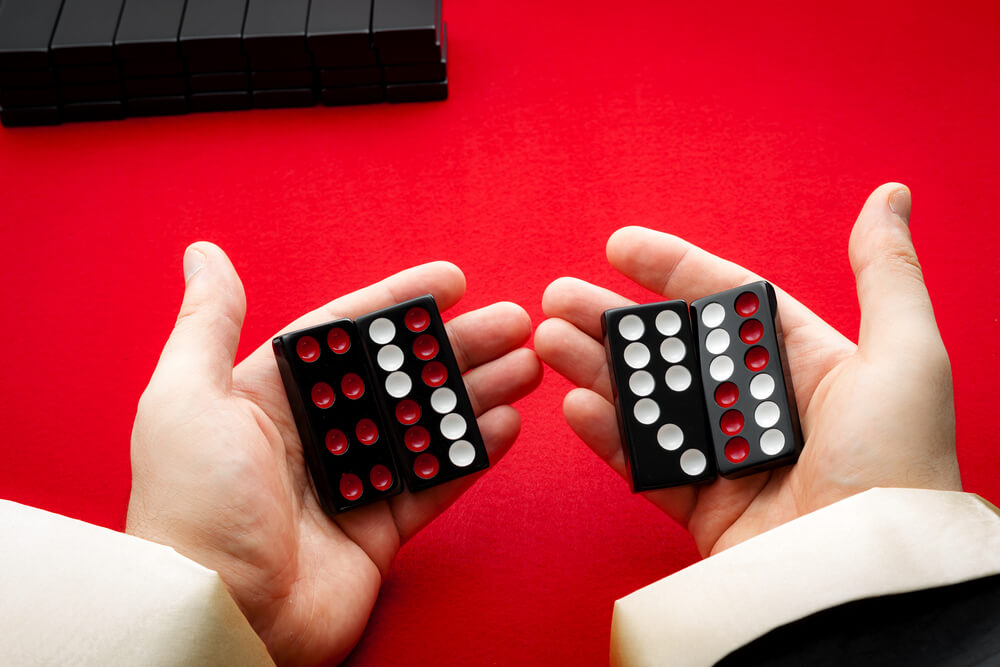 Once all hands are set, players will reveal their tiles. The dealer will then reveal their tiles as well, and set them based on the "house way" rules of their casino. Each player's front hand is compared only to the dealer's front hand; similarly, rear hands are only compared to the dealer's rear hand. Note that ties are settled based on the highest tile in each hand; if this still results in a tie, then the dealer is considered to win that hand.
Settling the game
If the player beats the dealer on both the front and rear hand, the player wins even money on their bet, minus a 5% commission. If the player wins one hand but the dealer wins the other, the result of the hand is a push. Finally, if the dealer wins both hands, the player loses their bet.
Pai Gow Tile in the Casino
While the history of Pai Gow makes it an ancient activity, there are some casinos that still offer this classic game. It will often be found in the Asian gaming sections of major casinos, and while you'll primarily see Chinese gamblers taking part at the tables, this is a game that's open to everyone.
When playing Pai Gow in a casino, you can always allow the dealer to set your hands via the house way, which is a great option if you're still not sure what's going on with your tiles. In some casinos, you may be able to prepay the commission – in other words, paying C$21 to win C$20, rather than paying C$20 to win C$19 – which lowers the house edge a small amount. In addition, you may be offered an opportunity to bank, which also puts you in an advantageous position and makes the house edge extremely low.
It's often hard to know if a casino offers Pai Gow before visiting. If you're looking for a casino that has Pai Gow tile tables, you can read our review of Grey Eagle Casino.
Sam Torosian, Fred Wolf and the Birth of Pai Gow Poker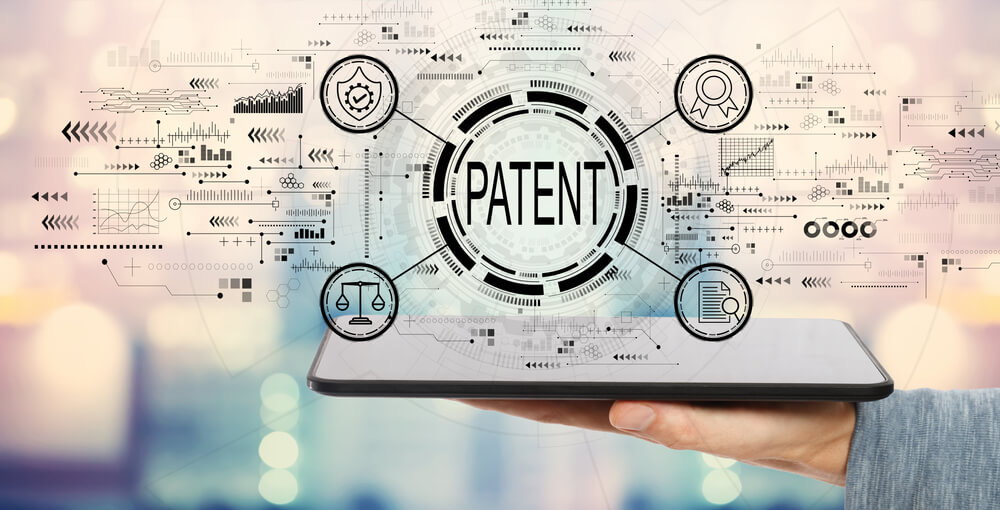 While Pai Gow may be difficult for Western audiences to understand, there is a now popular variant known as Pai Gow Poker that can be found at most casinos. In 1985, Sam Torosian, who owned the Bell Card Club in Los Angeles, looked for a way to convert Chinese Poker into a faster, easier to play casino game while maintaining its hand-setting action.
With the help of games inventor Fred Wolf, who rented some of the floor space at the Bell Card Club, Torosian developed Pai Gow Poker. The game gives players seven-card hands, which they must set into a five-card rear hand and a two-card front hand – borrowing that idea from the original game of Pai Gow.
The game took off, with it quickly becoming popular not only at Torosian's club but elsewhere in California. Within a few years, it had spread to Las Vegas as well.
Bad luck or bad advice?
Unfortunately for Torosian, he has never received the benefits of the worldwide expansion of Pai Gow Poker. After inventing the game and seeing its immediate success, Torosian consulted an attorney to see if he was able to patent the game. Unfortunately, Torosian was told that it was impossible to patent a game based on the standard 52-card poker deck.
This advice was patently incorrect, as Torosian soon realized when games like Caribbean Stud Poker and Three Card Poker were developed and patented as proprietary games. By that point, it was too late: after a one-year window elapsed, the game truly was in the public domain. According to the LA Times, industry experts believe Torosian could have made C$100 million or more had he properly patented Pai Gow Poker back in 1985.
Pai Gow Poker Online
These days, Pai Gow Poker is played everywhere around the world, and remains among the most popular table games at casinos. In addition to the base version of the game, many variants have been developed. Almost every casino has its own house way to set hands, and many versions offer a variety of side bets in order to distinguish themselves as unique options.
You'll also find Pai Gow online at almost all major casino sites. It is just as popular at online casinos as in real-world resorts, as the action translates well to your computer screen. It is also commonly played on mobile devices, as it is an easy game to follow on even the smallest of screens.
An Appealingly Low House Edge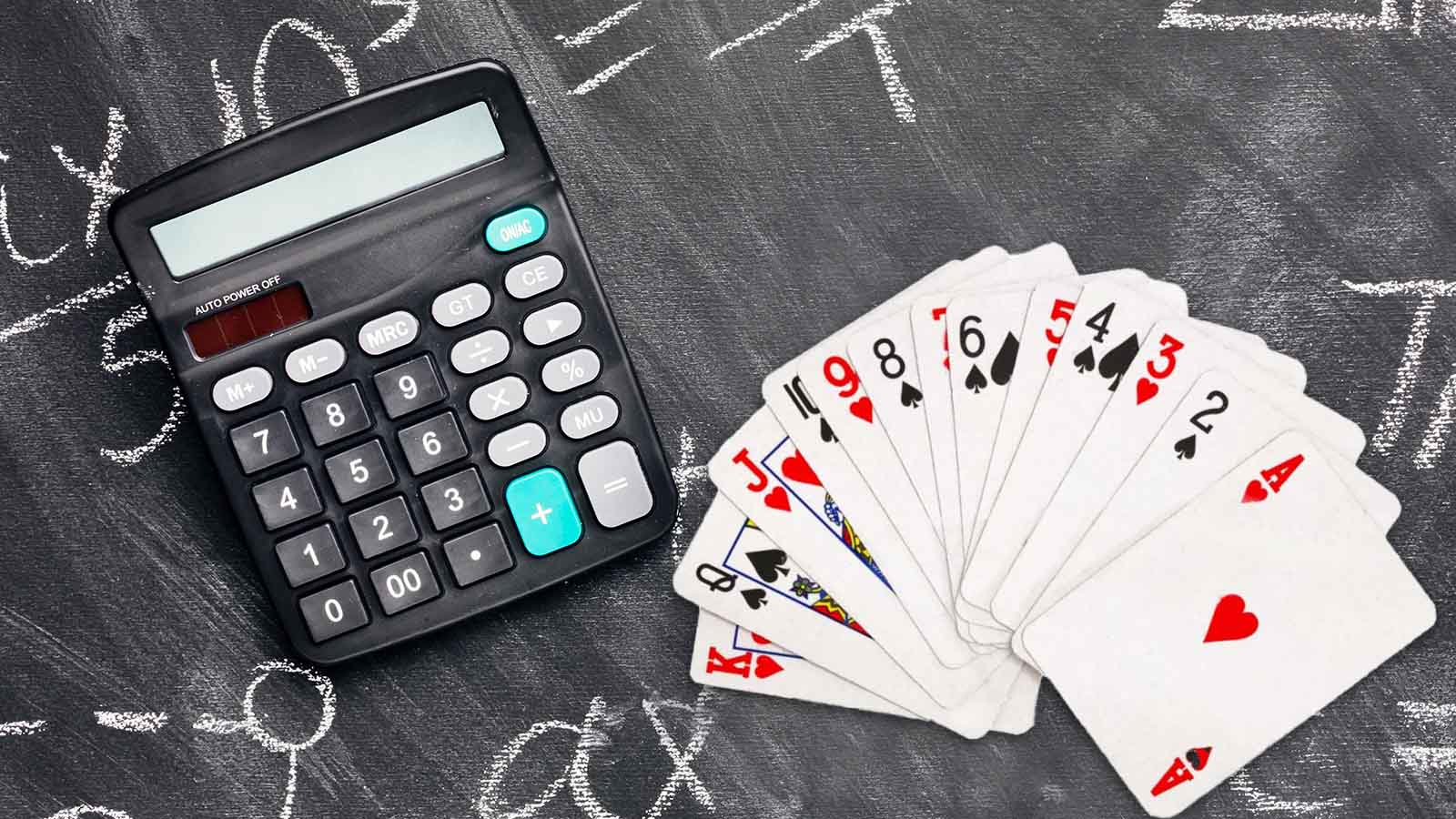 One major aspect in Pai Gow Poker's popularity is its relatively low house edge, which offers a solid return to player (RTP) for gamblers. While the house edge can vary slightly based on what "house way" is being used, the normal edge is just 2.72% when not banking, and a very low 0.25% when a player banks.
That means that Pai Gow Poker offers a favourable house edge when compared to games like roulette – both American (5.26%) and European (2.70%) – Three Card Poker (3.37%), or Caribbean Stud Poker (5.22%). When banking, the house edge is even lower than the 0.5% or so you'll find on a blackjack table with good rules. Strategy helps reduce the house edge as much as possible, making Pai Gow Poker a great game for gamblers who like to outthink the casino.
The Best Online Casinos for Pai Gow Poker in Canada
If you'd like to start playing Pai Gow Poker, it's easy to find a great game online. Our expert team has put together a list of recommended online casinos, many of which offer Pai Gow Poker among hundreds of other casino games.
Each of these casinos has been thoroughly vetted by our team. This allows us to only recommend safe, trusted, and secure sites that give you a great experience from start to finish. Sign up at one of our top casinos and start playing Pai Gow Poker today!