What is a Progressive Slot Machine - How to Play Progressive Slots?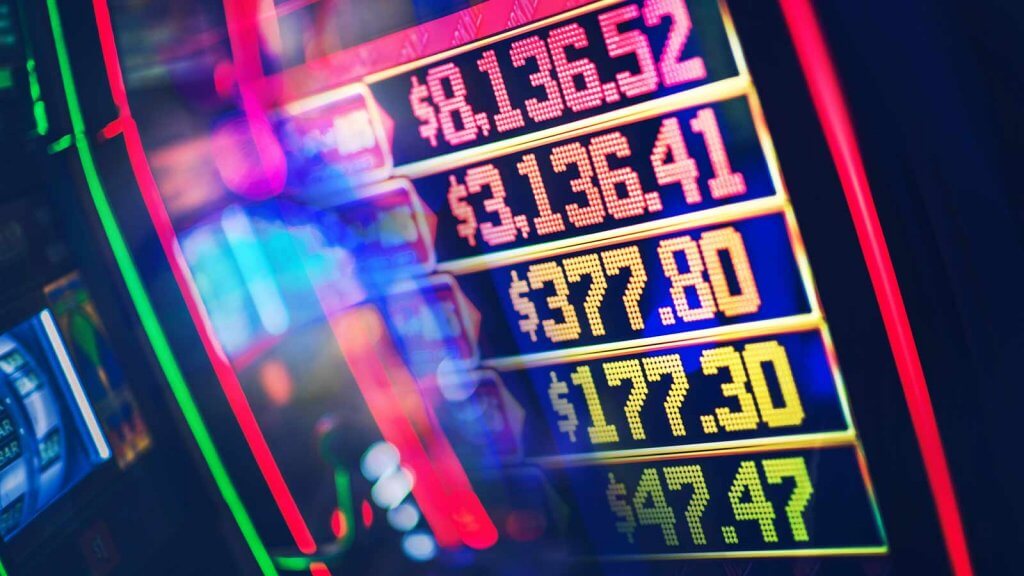 Any gambler registered on the best online casinos has seen progressive slot machines. Here are the facts about progressive jackpot slots.
What Is a Progressive Slot Machine?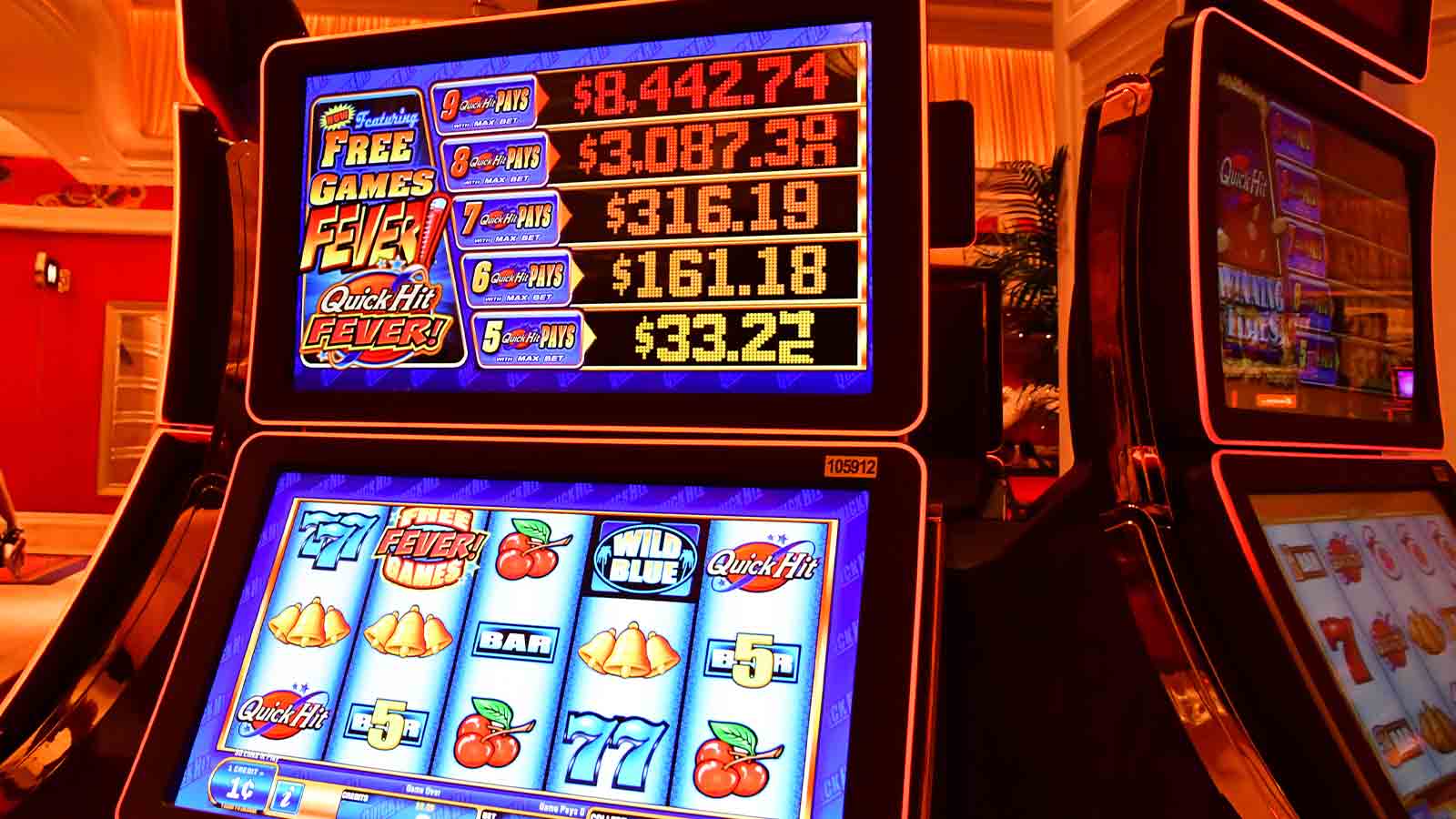 Progressive slot machines are games with jackpots that grow each time player bets are placed.
The prize continues to increase until a winner gets the pot. Each time the biggest reward is won, the prize pool resets to a predetermined minimum value and starts building up again.
How Do They Work?
A part of the bets placed on it increases its maximum prize. When initialized or the prize pool is reset, the base game is given an initial drop amount.
Your Bets Grow the Pot
A small part of each wagered amount contributes towards the prize pool, increasing the value of the prize.
Given the many gamers playing over time, the prize pool becomes worth millions—the price increases by a percentage of what is wagered. For example, a $2 bet may increase the jackpots by $0.5.
They Have a Maximum Prize
Progressive slot machines also have a maximum prize value they cannot exceed. This means that the jackpot amount must be won before or when it equals the total amount.
When initially switched on or once the maximum prize has dropped, the value of the next winning jackpot size is randomly selected.
However similar they seem and function, progressives do not work the same as slots. Unlike progressive jackpots whose prize builds with every successive bet, non-progressive jackpots have a fixed, predetermined amount that is won when a player hits a winning combination on the reels.
Games with the Biggest Jackpots
Millionaire Genie

Irish Riches

Mega Moolah

A Nightmare on Elm Street
You can play some popular slot machine games over a network. The game developer will host the games across different online casinos with the same prize.
Can a Group of Progressive Slot Machines Make a Progressive Jackpot?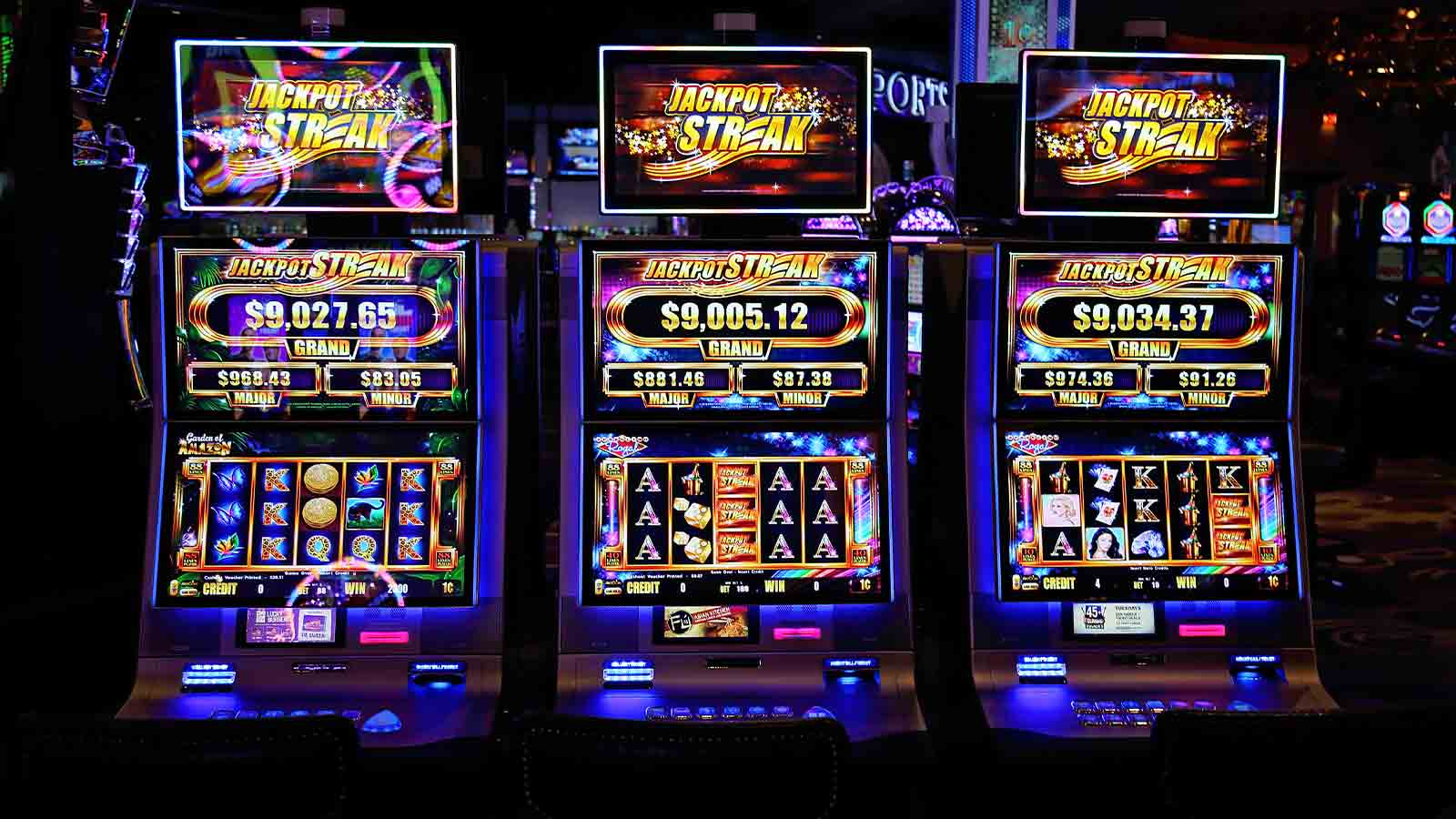 A group of slots can be linked or networked together to form progressives. However, it is common for progressive jackpot slots to be available on just one game title.
Main Types of Progressives
A standalone is reserved for one game in the casino and is not linked to other progressive jackpot slots.
These jackpots tend to have low payouts compared to other types of progressives.
Also known as in-house jackpots, local jackpots have multiple games linked and contribute towards the total prize.
With this type, there's a better chance of getting generous payouts. However, this will depend on how many games are linked together.
Wide area Network Progressive Games
These game versions link games in land-based casinos and online casinos alike. What's more, they have larger life-changing prizes.
Vast area jackpots are usually operated by third parties such as software. Each participating casino gets a percentage of the revenue. Due to relatively high setup and administrative costs, the slots have a low return to player rate.
How To Play Progressive Slots
If you know how to use the online slot machines featured on gambling sites, you already know the basics of progressives.
The general rules of playing progressives do not differ from standard game variants.
Steps to Play
Check the best slots sites linked to jackpots and select your preferred game.

Choose a smaller wager value depending on the selected game.

Play for longer and see how the return to player rate manifests. The range is usually between $0.01 and $1.

Some game versions require you to land winning combinations consecutively. In contrast, others need you to land five symbols on a pay line. Check how to win at slots in each situation and in general.
Top Tips on How to Play Progressive Slots
Play games with medium-sized prize pools. These jackpots are more likely to be won than those with a hefty prize pool.

Keep track of the maximum drop metre. Not only does it show the value of the jackpots, but it will also help you see whether the prize is won often or not.

Try playing new progressive jackpot slots from established developers.

Bet enough to be eligible for the prize drop. Some games do not require you to wager the maximum amount to qualify. Others do. Check the paytable and the T&Cs to tell the difference.

Determine the volatility of the progressives. Understand the risks of playing. Volatility refers to the frequency of returns to players.

Play progressives when they approach the maximum prize limit. The key to winning on progressive jackpot slots is playing the game with the ultimate allowed prize.

Look for free spins that allow usage on progressives. These are more infrequent, but you should find offers in the listing.
Progressive Slots Winning Odds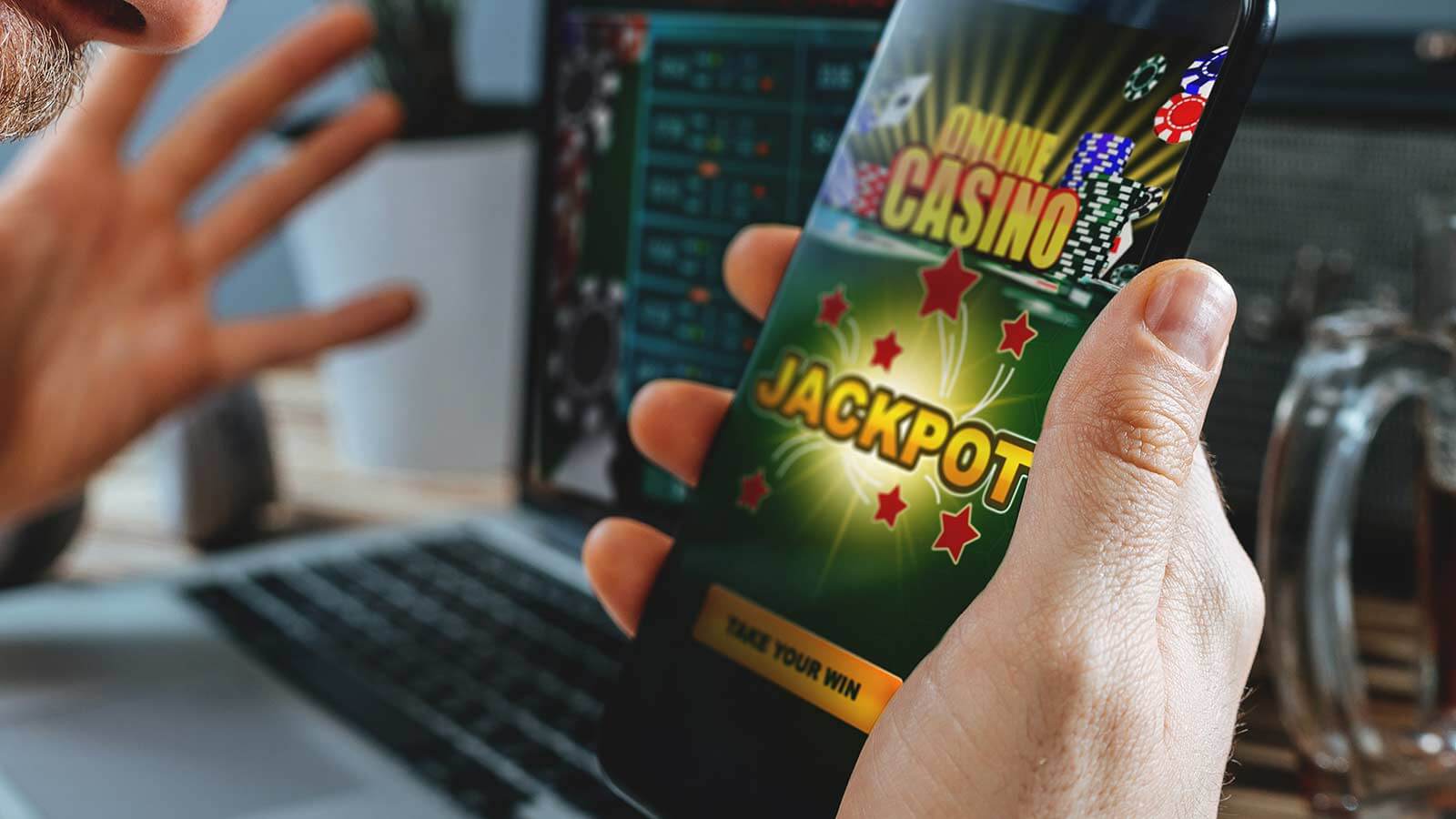 The odds of hitting winning on progressive slot machines are staggeringly low.
Progressive jackpot slots use a random number generator to produce results. This algorithm fully dictates the functioning of the game.
Its characteristics are summarised in the Return to Player rate and volatility. The RTP describes the sum of your wagers you can expect to recover after many playtimes.
The volatility is not as theoretically backed. It describes the variation in drops and losses. Progressives are generally high-volatility games.
Little-Known Facts About Progressive Slot Machines
Megabucks Is the Biggest Slot Machine Jackpot
Megabucks, the world's first wide-area progressive-jackpot system, has been awarding life-changing jackpots to participating gamblers since 1987.
The game is run in Nevada, and it is the main reason the state doesn't have an actual lottery.
To play this game, players must bet $3. The dollar machine has a three-coin maximum bet, and you are required to place the maximum for prize eligibility.
Different machines in different casinos pool tiny contributions to grow the Megabucks prize. The game was first won in 2003 when a gambler won a record payout of more than $39 million.
In 2020, the Megabucks prize reached another huge potential payout of 15.4 million Dollars, the slot's highest total in eight years.
The Player Has an Advantage in Progressives
Progressives can put a player at an advantage if the prize pool is large enough.
The problem with these games is that no one knows their practical payback percentage, making it hard to determine the actual return and prize.
Unlike other games with progressives like video poker, you can calculate the break-even point for the game and play when the prize has exceeded that point. The good thing is that you can change your strategy based on the size of the award.
Teaming Together is Tempting, But It Is Prohibited
When a long overdue payout, a team of advantage players swoop in and play the games. They play as a team until one player on the team hits the jackpot.
However, the practice is prohibited on most gambling sites. If you collude with other players, the operator will exclude you and recover your illicit winnings.
This decision does not infringe on gamblers' rights and obligations. If, nonetheless, you are wrongly accused, you have ways of combating the operator's decision.
Progressives Have a Lower RTP
Although progressive slot machines seem very lucrative, they are not that advantageous.
The reality is that progressive jackpot slots have a low RTP compared to your average casino game. A standard online slot game that is better for punters has an RTP of above 98%.
Players do not often win prize money other than the occasional pool drop with progressives. While the amount is enormous, the RTP rate is usually lower than 95%.
Returned Sums Depend on Your Bet Amount
All slot machines have a maximum bet amount. Prog slots will generally have a higher stake limit.
While keeping your wagers low is a suitable bankroll management method, bets affect the return directly.
How to Play Progressive Slots, Summarized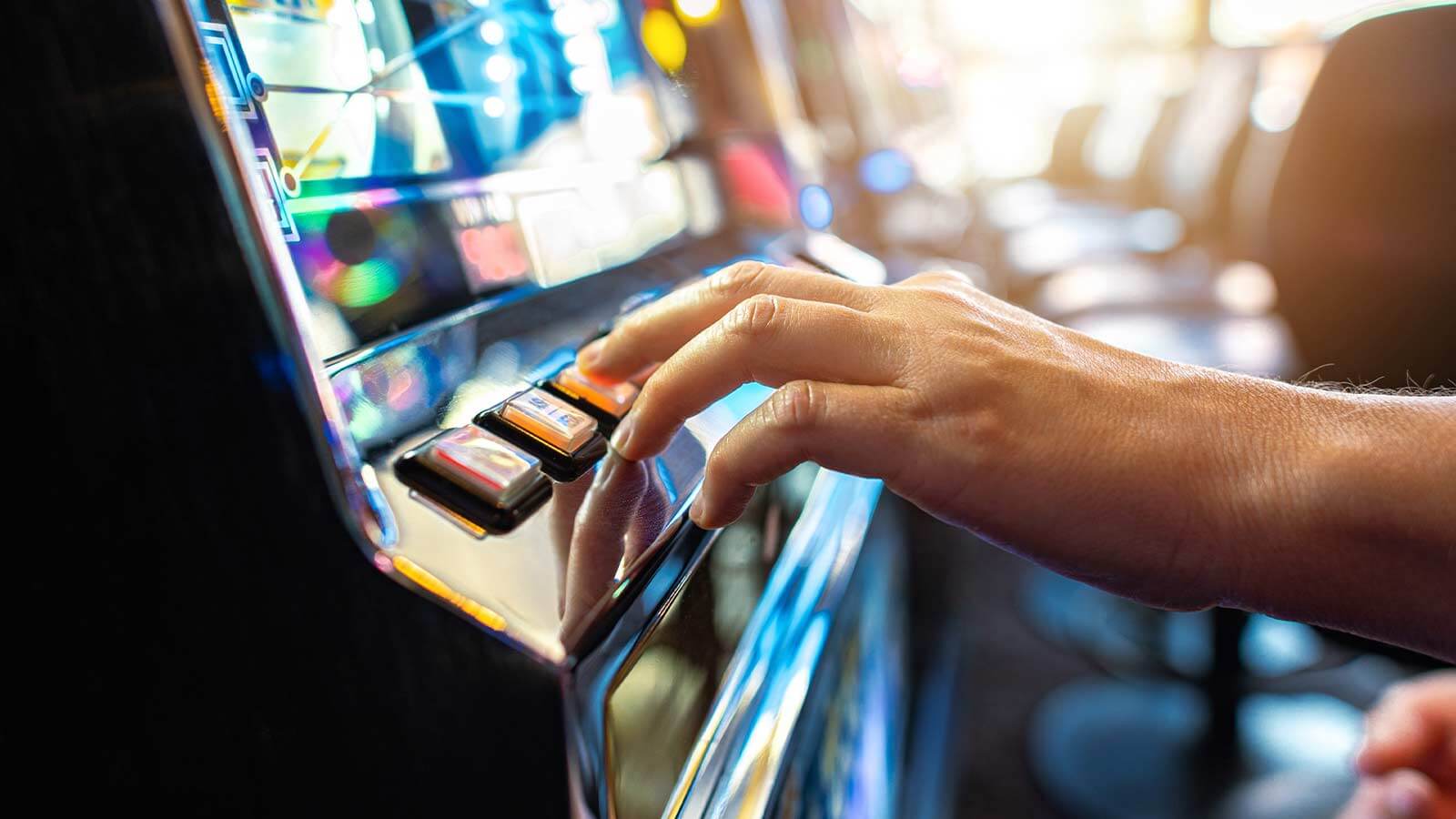 You have learned what a progressive slot machine is, how it is different from other gambling games, and the basics of playing and making the most of it.
Progressives are preferred by many gamblers for several reasons but going and staking your funds on them uninformed is not a good idea. We have given you the required information and the best options to start playing.