Top 5 casino companies to invest in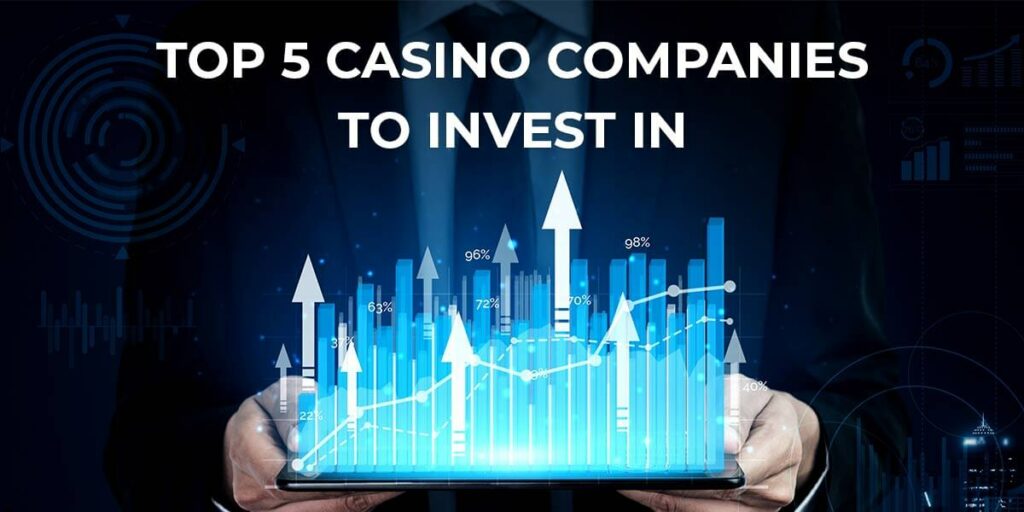 The casinos' strong business model and attractive economics make many investors interested in them.
Big casino companies own more than a gaming hall, they own and operate multiple facilities such as resorts, racetracks, hotels, and even ski facilities in various locations. These bring plenty of revenue and net income.
Here are the top 5 casino companies to invest in.
5. Wynn Resorts Ltd. (WYNN)
Wynn Resorts owns and operates Wynn Las Vegas, Encore in Las Vegas, Wynn Macau and also the Wynn Palace in Macau, the two major gambling jurisdictions in the world. They have massive tourism, which naturally leads to more revenue for the company.
After seeing its earnings collapse and its dividends cut by 62% in 2015-2016 due to the Macau downturn, their numbers started to rise again beginning with 2017. Their earnings results for the second quarter of 2021 showed $85.7 million in revenue.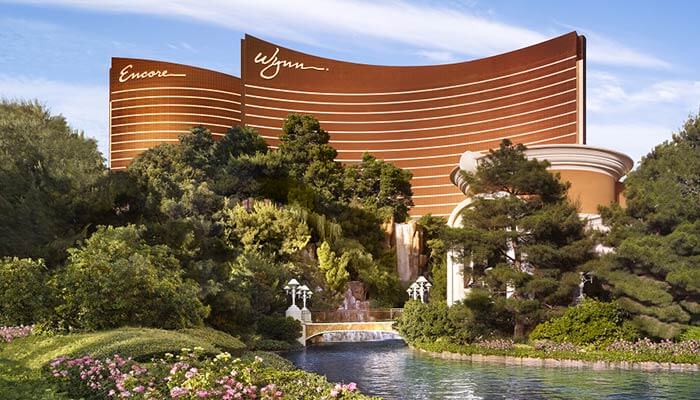 New locations provide steady growth
The company is in the process of designing the Crystal Pavilion in Macau, which is going to be a significant tourist attraction. Also, the Encore Boston Harbor, which was opened in June 2019, has promising growth prospects thanks to the strong performance exhibited so far.
Similar to how online casinos use first deposit deals to attract new customers, those big land-based companies invest in new locations to attract a wider range of tourists.
An annual EPS growth of 4% is expected from this company through 2025, as well as an earnings power of $1.89 for 2021. Currently, the stock is trading at a P/E ratio of 44, higher than the historical average of 30.1.
The Wynn Resorts stock comes with high price volatility, but the prospects are positive.
4. Penn National Gaming Inc. (PENN)
Penn National Gaming owns and operates casinos and racing facilities, including Tropicana Las Vegas, Hollywood Casino at Penn National Race Course, and Prairie State Gaming.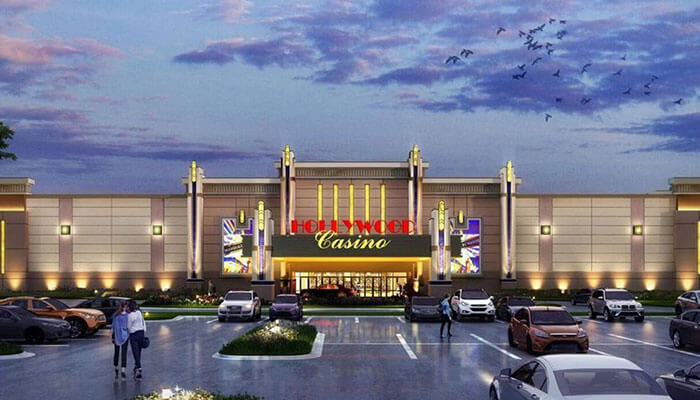 Financial report
The third quarter of 2021 brought the company a 16.6% year-over-year decline in revenue and a 223.1 increase in revenue. This happened thanks to a tax benefit of $14.3 million, while in the third quarter of 2019, the income tax expense was $19.6 million.
In the fourth quarter, it has seen a 47.76% year-over-year increase in revenue and a 223.23% year-over-year increase in net income.
The company's market cap is $13.782 billion, and in 2019 it offered jobs to 28,300 people, while in 2018, it had 25,750 employees. Penn National Gaming Inc has 1,756 shareholders.
3. MGM Resorts International (MGM)
MGM is a holding company, and it owns and operates casino resorts in the U.S. and China through its subsidiaries. Their resorts offer various amenities such as hotel, gaming, dining, entertainment, retail, convention, and others.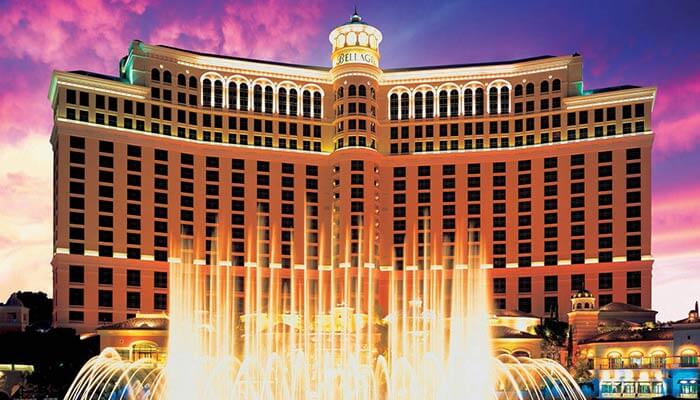 Leadership changes and expansion
In August 2021, IAC (IAC) invested $1 billion in MGM, representing 12% in stake. As IAC will join the Board of Directors of MGM Resorts with its expansive portfolio of brands and digital expertise, MGM will be able to leverage its digital assets better.
BetMGM, their digital gaming entertainment and sports betting subsidiary, launched an online casino in Pennsylvania in December 2021. They also became the first Gaming Partner of the NFL team Pittsburg Steelers. Annual growth of 5% is expected through 2025.
Although MGM's iGaming platforms are restricted in America's Hat we made a list of the best Canadian casinos that can compete with the ones south of the border anytime.
The "MGM 2021" initiative is set to reduce operating costs, improve the company's efficiency, and enhance its earning growth.
2. Monarch Casino & Resort Inc (MCRI)
Monarch Casino & Resort is known for operating the Atlantis Casino Resort Spa in Reno, Nevada, through one of its subsidiaries. This resort comes with a casino, restaurants and bars, a hotel and motor lounge, family entertainment, a health club, and more.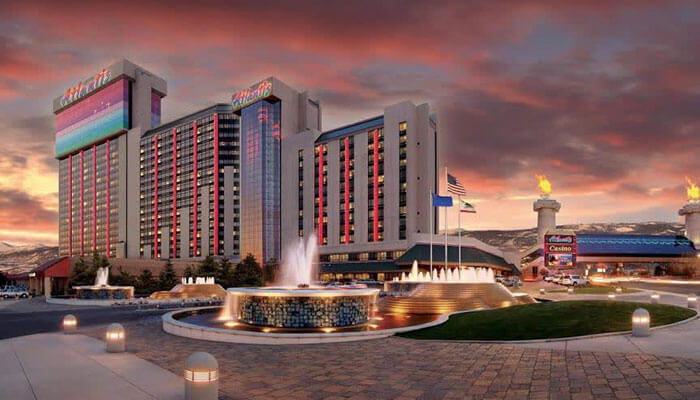 Ongoing growth
In the third quarter of 2021, the company's reports show a 9% year-over-year increase in gaming revenue and a 15.2% increase in net income year-over-year. Monarch's market cap is $1.008 billion, and it has 2,300 full-time employees.
The company's debt-to-equity ratio is 0.53, and a price-to-earnings ratio of 72.23. For the final quarter of 2021, Monarch reported $0.57 earnings per share.
1. Las Vegas Sands (LVS)
Las Vegas Sands is one of the biggest developers and operators of integrated resorts in Asia and the U.S, and it has promising growth prospects.
The company has announced that it will open integrated resorts in Tokyo and Yokohama, after the legalization of casino gambling in Japan three years ago.
The market in Japan is enormous, and it will be a significant growth driver for the company. However, it will take a couple of years to earn a license and build the properties.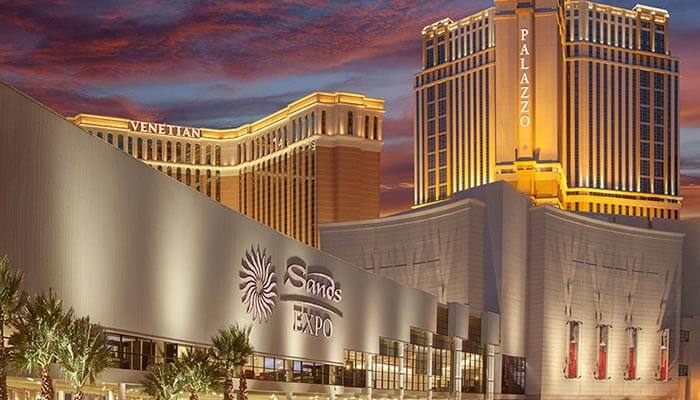 Development overview
Even more, growth will come from the expansion and improvement of the company's Macau properties. The Four Season Tower Suits Macao was launched in 2019. The Londoner Macao is expected to be launched in 2021-2021, and Marina Bay Sands in Singapore is set to be expanded.
The company's earnings per share are expected to grow by 4% per year over the following five years. Las Vegas Sands offered a dividend of $3.08 per share annualized. If it continues that way, at the current stock price share would yield nearly 6%.
With a $6 billion revenue and a market cap of $43.5 billion, the forecasts for Las Vegas Sands are optimistic and would be the best choice out of the total five to invest in.
Keep in mind
Before you make any investments, keep in mind that the casino industry is very vulnerable to local and global economic changes and crises. This may lead to higher than usual stock price volatility.
The good part is that this industry will always bounce back from any crisis, especially for these big companies, as they leverage tourist-packed spots in the biggest gambling cities in the world. The same goes for online platforms since new casinos always start to appear on the market when there is room for competition.
References used in this article: