World's Wealthiest 15 Poker Players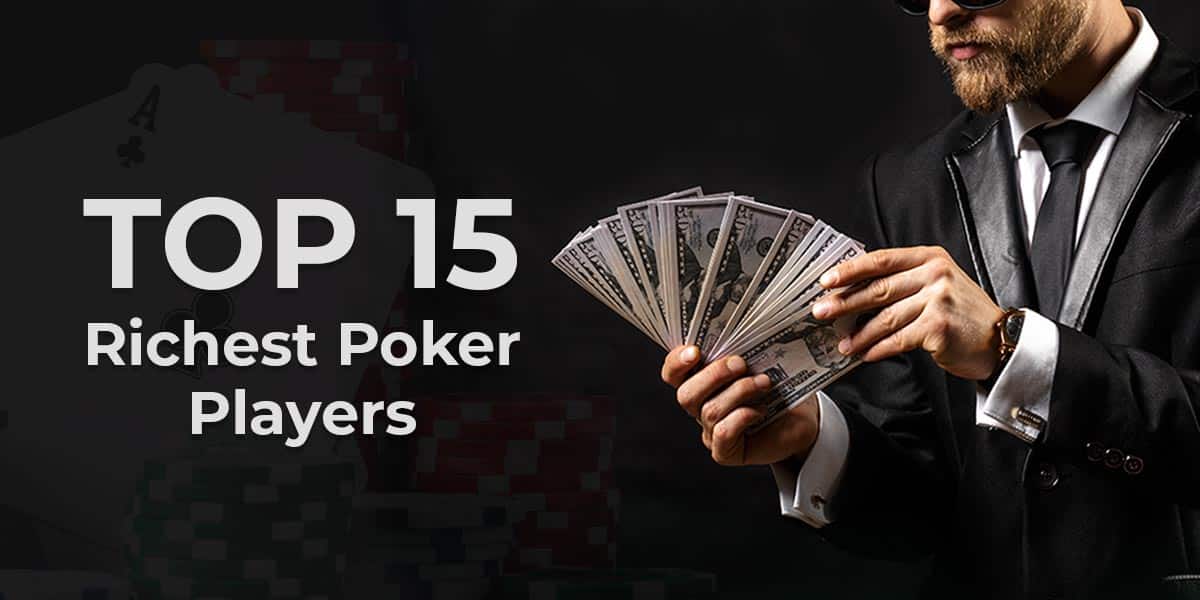 Dan Bilzerian, Daniel Negreanu, and Vanessa Selbst are some of the very popular names among card players. They are mostly known for the fortune they gathered from tournaments, now becoming the world's richest poker players.
Do you want to know how much they have earned from a poker game? Well, those people would make thousands of dollars from their matches. They don't only play for the fun but also became masters in this field. It takes a lot of dedication to reach this level.
However, it doesn't mean that's all they do. Some also have a career in different fields. You may be wondering, how did they start?
Keep reading this article, and you'll find out more about their first matches and where they are now.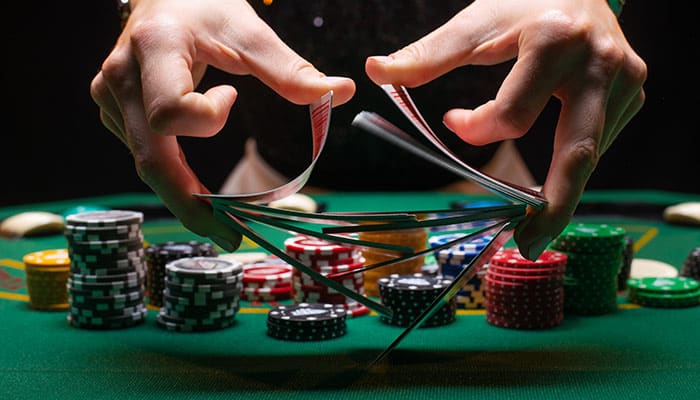 1. Antonio Esfandiari
Also known as Antonio "The Magician" Esfandiari, he was born in Tehran, Iran. He currently lives in San Francisco, California. His net worth overcomes C$26 million.
Antonio's passion for Poker started when he was invited to join a Hold'em game. Although he also managed to become a professional magician, he became known for his poker skills.
His biggest prize was worth $18,346,673, won in 2012. However, he was defeated two years later in 2014 by Daniel Negreanu. In the same year, he appeared on the mini-series "All In All Night," in the episode "Underground Poker."
2. Daniel Negreanu
The Canadian player of Romanian origins has a net worth of more than $42 million. He won 6 WSOP bracelets and 2 WPT championship titles. According to him, ever since he was a child, he thought one could do anything he wanted in life.
With this in mind, when he turned 21 and went to Las Vegas, he thought he would be the best player. Still, that's not how things turned out. He had lost at least 4 times. Not giving up made him the greatest player in history.
3. Phil Ivey
The 43-year-old player from Riverside, California, made around $20 million from playing online Poker. This "Tiger Woods of Poker" started playing against his co-workers back in the '90s. His other nickname would not reflect his potential just as much. In his teenage years, he was known as "No Home Jerome." It has arisen from the fake ID he secured to play in Atlantic City.
He won numerous tournaments, but the latest match played in 2020 where he won 1st place, brought him $856,050.
4. Antanas Guoga
The world may know him as Tony G. Born in Lithuania, Tony didn't show interest in Poker in his early years. When he was 11, he moved to Australia, where, among others, he'd spend time repairing cars.
Although he has a political career and is also known as a businessman, his net worth of $18 million is was also build on the poker matches he won through the years. That's no wonder, given that his highest win was €100,000 in 2018.
5. Bryn Kenney
"I don't care about money," says King Kenney. That didn't stop him from winning over $20 million, which was his largest single payout. Through the years, the numbers kept growing, so his net worth reached $56 million.
Still, owning a fortune does not make you more responsible. Bryn used to be very irresponsible with his money, but, in time, Kenney stopped being so careless with what he'd win.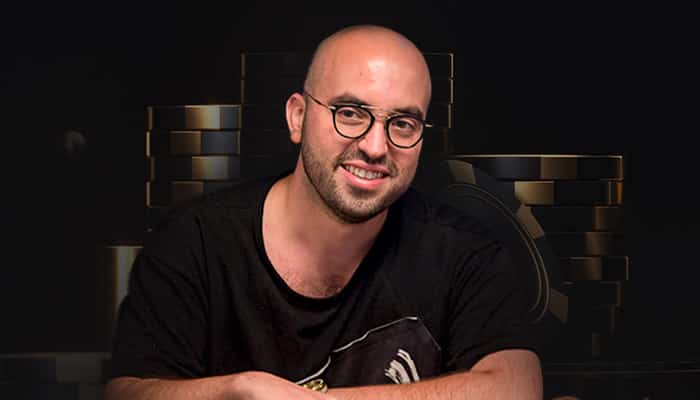 6. Doyle Brunson
After over 50 years of playing Poker, Brunson made around $75 million. Even if he announced his retirement in 2018, all Poker fans would remember his 10-2 hands from 1976 and 1977.
Still, his most significant win was $367,800. After a lifetime of matches, the 87-years-old player claims he can no longer play for hours. That didn't stop him from moving to Las Vegas, where he can keep enjoying some games.
7. Chris Ferguson
Playing Poker is not the only thing Ferguson masters. Apparently, he also possesses the impressive ability to throw the cards fast enough to cut even through a melon.
His highest prize was $1,500,000, but here's the deal: his net worth is $80 million! Both his parents have doctoral degrees in mathematics. Would you expect their 10-years-old son to be playing Poker?
8. Dan Bilzerian
Most people came to know him for his extravagant lifestyle, which he doesn't hesitate to display on social media. However, Bilzerian is also a Poker fan.
This passion brought in $10.8 million after one single night of playing. This was happening in 2014, so he had enough time to make even more.
His net worth is estimated at $200 million, which does not come as a surprise. Not all things seem so bright. His company lost $50 million in 2019.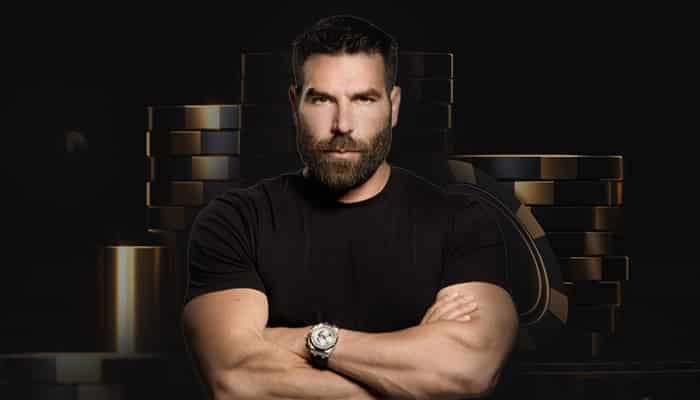 9. Vanessa Selbst
Not all players are men. You don't always hear about the women making history in the field. The first one you need to read about is Vanessa Selbst. Born in Brooklyn, she graduated from Yale in 2012, receiving her J.D.
Only 2 years later, in 2014, she won her biggest prize of $871,148. Even if she's no longer playing, in 2018, her winnings summoned up reached almost $12 million. Selbst also owns 3 bracelets.
10. Annie Duke
Annie played her first match when she was 22. She hasn't played a game since 2012, but that didn't stop her from winnings over $4 milion.
How do you integrate psychology, economics, neuroscience, and decision making in a poker match? Duke approached the topic from her experience as a player during the podcast "Investor Hour."
11. Liv Boeree
Liv's winnings come in at over $3 million. Not bad for an astrophysicist? Well, that's just one of her achievements. She also won the Global Poker Index European Female Player of the year no less than 3 times.
Poker may have been one great passion, but she focused on other topics too, and if you want to hear more from her, you may take a look at her TEDx talks.
12. Maria Ho
It may not be easy to start a new life somewhere else, but when Maria's parents moved from Taiwan to Arcadia, California, little did they know their daughter, then 4-years-old, would become a great name in the world of Poker.
Drawn to its psychology and competitive spirit, she started playing this game in college. Now, her net worth is over $2 million!
13. Vanessa Rousso
Her "Pokerness," Vanessa, won over $4.5 million from tournaments in her career of more than 10 years. Rousso won her highest prize in 2009, which was worth $962,958.
Being a professional Poker player is not her only occupation. "Lady Maverick" is also an attorney, television personality, and a DJ.
14. Kathleen Liebert
Originally from Nashville, Tennessee, Kathleen is one of those players who won $1 million in a tournament. She was actually the first woman to get her hands on such an incredible prize.
"PokerKat" won her bracelet in 2017, and now her winnings are estimated at over $6 million.
15. Loni Harwood
Loni's passion for this game came from her father, Joel Harwood, by playing online.
She managed to become even more popular, and now we can list her among the richest players, with total winnings of over $2 million. Harwood even owns 2 WSOP bracelets. The one from 2013 came with $609,017!
Those of you who also want to reach performance should start training. If you take a look at the Best Live Casinos we have listed, you may find some platforms to join and start practicing.
If you're a beginner, it would be best if you took it easy at first. Later, you might see the results and, maybe, make it on the list!
References