List of Canadian Banks that Support Online Gambling Deposits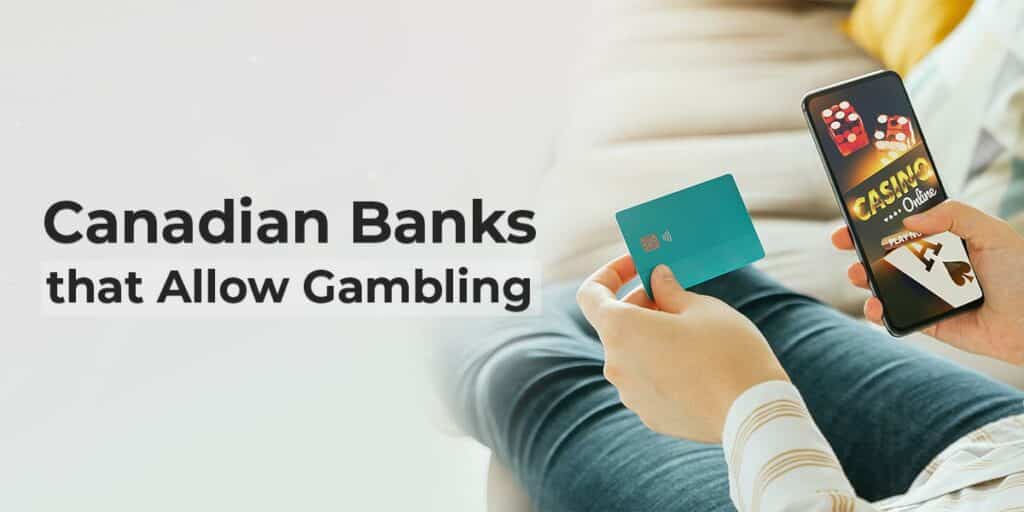 Since Canada's gambling market is in the grey legal area, not all banks allow wire transfers to international online gaming platforms. In this article, we will explain which banking institutions allow casino payments and explore a list of alternative payment methods.
After analyzing all the available banks, we concluded that those headquartered in Canada have no trouble allowing online gambling deposits. However, US-based institutions like JP Morgan Chase or Citibank don't facilitate any casino transfer, even if you're Canadian.
The issue with American banks comes from the regulations stated in the "Unlawful Internet Gambling Enforcement Act." In 2006, UIGEA decided that all money transfers made to international gaming platforms are prohibited, as they are considered "illegal" in the US.
Therefore, if you have a card from a bank that isn't based in Canada, you most likely won't be able to use it for casino transfers, so we suggest looking for a different payment method, like Interac or Instadebit.
However, suppose you have an account with a bank headquartered in Canada. In that case, you will most likely be able to deposit using traditional payment methods, such as debit cards or wire transfers.
Let's find out how!
Depositing on a gaming platform via bank transfer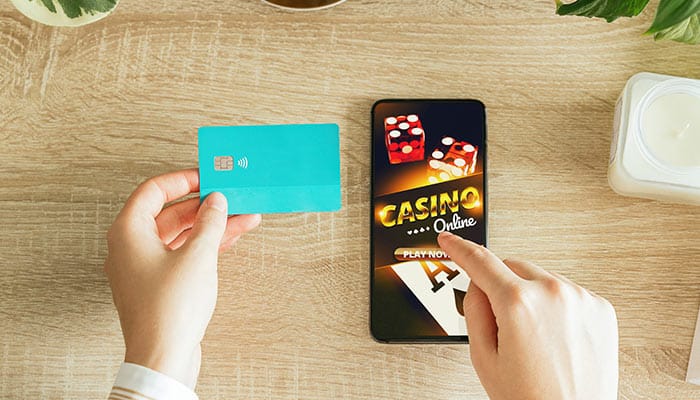 Here is the step-by-step process that you need to follow if you want to fund your casino account via wire transfer:
Choose Bank or Wire Transfer from the payment options list on the platform;

After you fill in your details and desired deposit amount, the casino operator will start processing your transaction;

Make sure you complete any security checks that your bank might have, such as SMS confirmation or unique password;

Once you've confirmed your banking details and the gaming platform approved your payment, the funds will shortly arrive to your balance (usually within a few business days, depending on the platform you're playing on).
Tips: Bank transfer deposits might not be as fast as e-wallet transfers, but they are easy to use, have extremely low transaction fees, and don't require opening additional accounts to make payments.
What Canadian banks allow online casino deposits?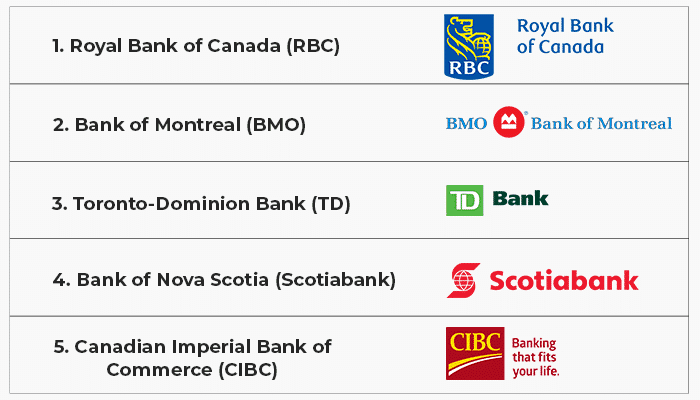 There are five leading financial institutions in Canada, and all of them facilitate online gambling deposits. Every Canadian bank has different requirements, but generally, the transactions will run smoothly.
Here is the list of the Big Five banks of Canada:
Royal Bank of Canada (RBC) – RBC is the largest bank in Canada. It allows both offshore and local gambling deposits and withdrawals. They have the right to prevent deposits made with debit cards, but you can transfer your funds to an e-wallet.
Bank of Montreal (BMO) – BMO processes transactions to offshore casinos and considers them cash-like transactions. In essence, when you deposit on a gaming platform, you get in-game credits, which can be converted directly into cash;
Toronto-Dominion Bank (TD) – TD can restrict your account if you try to use it for gambling, but you're free to top-up and deposit using Instadebit or other e-wallets;
Bank of Nova Scotia (Scotiabank) – Scotiabank only allows transfers made to platforms regulated by the Canadian government, like PlayOLG, EspaceJeux, or Playnow. According to their user agreements, they consider offshore gambling illegal, even if there are no specific laws regarding this matter;
Canadian Imperial Bank of Commerce (CIBC) – according to the CIBC contract, they have the right to deny any gambling-related payment. However, if the transaction isn't considered fraudulent, they will process it without any problem.  
As you can see, four out of five big Canadian banks allow transfers to international casinos. However, there will be situations in which the bank will block transactions that they consider suspicious. You can prevent your transfer from being denied by depositing via a payment provider that facilitates gaming transactions.
Be aware: Other smaller Canadian union banking institutions are available, but most do not allow direct gambling deposits. We suggest looking for an alternative way to fund your account, like e-wallets, cryptocurrency, or electronic checks.
Best alternative Canadian payment methods
If you're holding an account at any of the Big Five Canadian banks that allow gambling transfers, there might be situations in which your direct transfer could be declined. Luckily, you can use an alternative payment method and fund it using your bank account.
Visa/MasterCard debit card
For starters, we suggest getting a Visa or Mastercard debit card from your bank. One of the primary payment methods used at most online casinos is debit cards, so having one will indeed facilitate your transfers. On top of that, the processing speed for card transactions is faster than direct wire transfer.
Additionally, debit cards can also be used for withdrawals. You will still have to read the casino's terms and conditions to determine if this withdraw option is available.
eCheck
Another payment method that is relatively easy to set up is depositing funds from your checking account. This option is commonly referred to as an eCheck deposit. It is the virtual equivalent of writing a paper check. Enter your bank's name, transit, and institution number, along with your bank account. The payments are processed instantly, but eCheck can't be used for withdrawing funds.
Prepaid Cards
You can get prepaid cards at most retail stores and deposit the funds on casinos that allow this type of payment method. However, you won't be able to use it for cashing out your funds. Instead, you can request a physical cheque to be mailed to your address. Still, not all casinos allow this type of withdrawal, so make sure you have an alternative to receive your funds.
E-wallets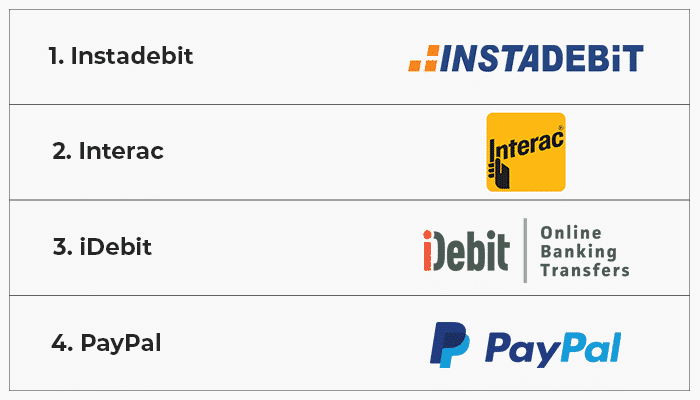 Electronic wallets are the most popular alternative to bank transfers because the transfers are processed instantly. Even though e-wallets are Canadian's favorite payment method, there are some downsides you need to look out for.
First of all, you will have to create a third-party account that requires you to fill in your personal details and wait for confirmation. On top of that, most e-wallet providers have transaction fees, which can be relatively high in some situations.
Other than that, there is no reason why you shouldn't use an electronic wallet for gambling transfers. Not only will you be able to deposit and withdraw your funds quickly, but you will also have a separate account dedicated to casino payments, allowing you to manage your bankroll more efficiently.
Based on our analysis, Canadians prefer using the following e-wallets:

Tips: Click on the links above to navigate to the page dedicated to the e-wallet that interests you, where you will find a step-by-step guide that will teach you how to create an account, as well as a complete list of casinos that accept that payment option.
The bottom line
While the online gambling market in Canada is not prohibited by law, it is still in a relatively grey legal area. This means that there is no specific legislation that enables casino deposits. Hence, banks are free to decide if they want to allow these types of transactions or not.
Thus, we recommend using an alternative payment method, such as e-wallets or eCheck, which allow you to link your bank account and make anonymous payments that the banking institutions won't block. 
Bear in mind that e-wallets are not available on all casino platforms, meaning that you will have to check which gaming operators allow payments made via this type of payment method.
References used in this article