Our Roulette odds guide for 2023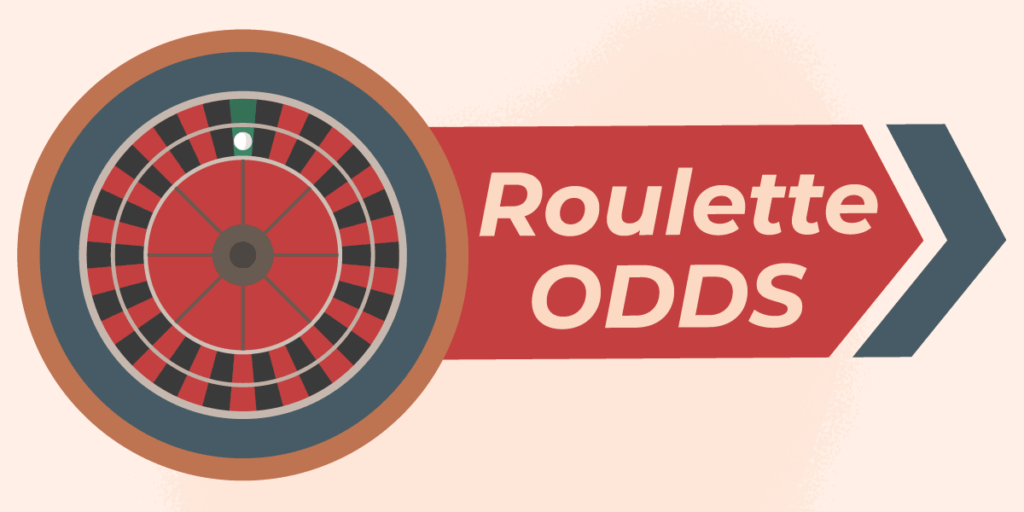 If you're interested in Roulette odds and everything involving them, you're on the right page! Here, we will explain what are Roulette odds, how to determine them according to your bet type and other insights concerning this topic. Also, stay tuned for valuable tips on improving your Roulette odds!
What are Roulette odds?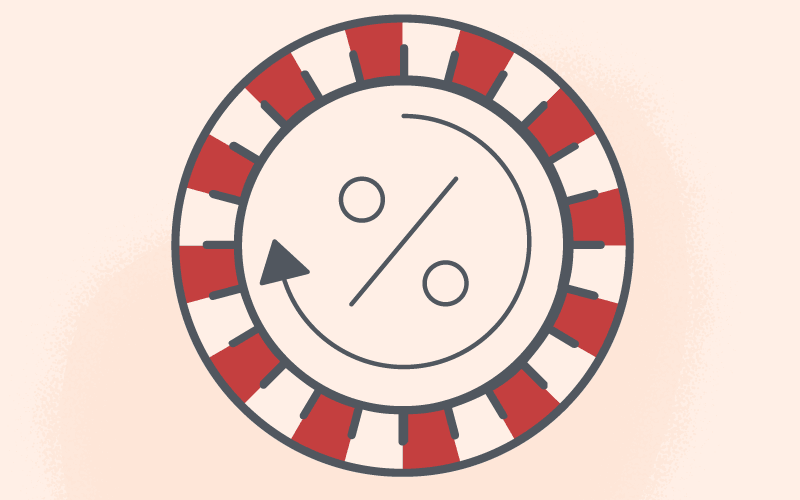 Roulette odds refer to the probability of getting particular picks in a round. To understand what are Roulette odds, you must also comprehend the different types of bets. Note that different game versions might also affect the Roulette betting odds.
The game can have 37 or 38 pockets, depending on whether you play European or American Roulette. However, casinos usually pay out using 35 pockets, giving the house a considerable edge. This means that on a winning single-number bet, the odds are 35:1. Despite the significant advantage the house has, you can increase your Roulette odds payout with the right bets.
Use our Roulette odds payout chart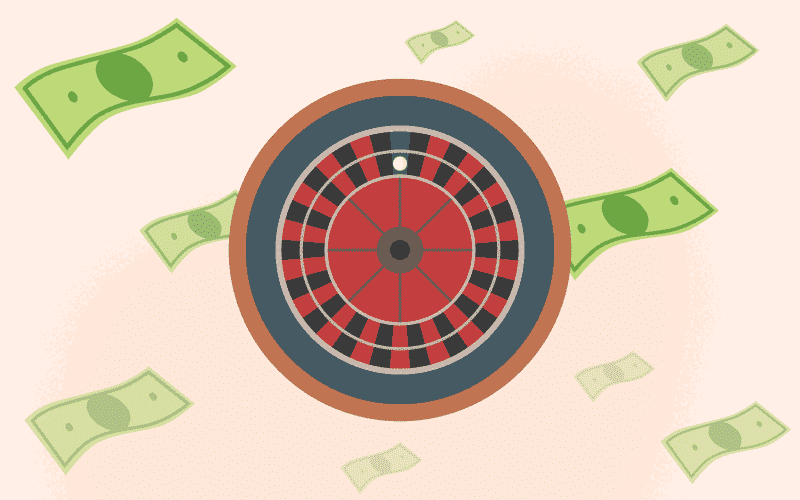 It is essential to know how does Roulette pay before diving into the game. If you intend to wager C$10 on even-money bets, you should be aware of what you would get in return.
Calculating potential payouts is not complicated. It requires you to divide 36 with the number of bets covered in a specific bet, then subtract one. For example, if you choose a single number, the payout would be 36/1= 36-1 to give you odds of 35:1. We made it easy to see the value of different bets with a Roulette table odds guide:
| Roulette bet type | Example | Potential payout | European Roulette odds | American Roulette odds |
| --- | --- | --- | --- | --- |
| Single | 5 | 35:1 | 2.70% | 2.60% |
| Two numbers | 11 or 12 | 17:1 | 5.4% | 5.3% |
| Three numbers | 22, 23 or 24 | 11:2 | 8.1% | 7.1% |
| Four numbers | 17, 18, 20 or 21 | 8:1 | 10.8% | 10.5% |
| Five numbers | 0, 00, 1, 2, or 3 | 6:1 | 13.5% | 13.2% |
| Six numbers | Any of 16-19 | 5:1 | 16.2% | 15.8% |
| Column | Any number in the 1st column | 2:1 | 32.40% | 31.60% |
| Dozen | Any number between 1-12 | 2:1 | 32.40% | 31.60% |
| Even bets | Even or odd numbers | 1:1 | 48.60% | 47.40% |
Learn about different Roulette bets
Just like other casino games, such as online Baccarat, Roulette involves different bet types. There are two main categories: outside and inside bets. These include multiple subcategories. Let's discover what they are!
Outside bets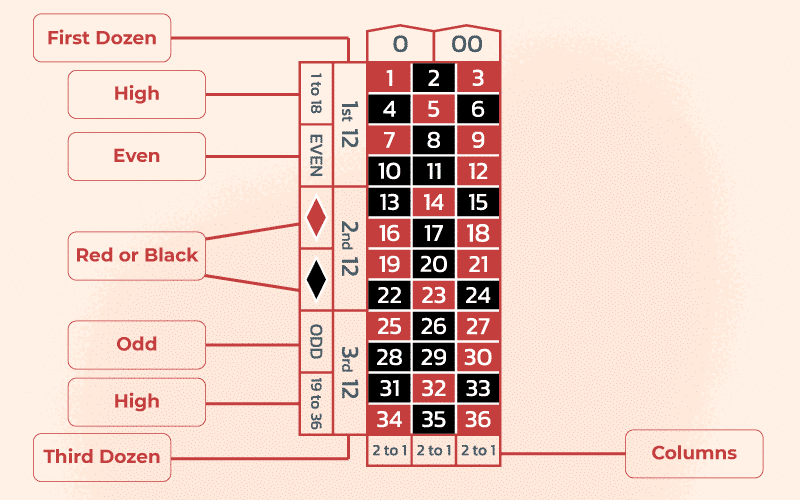 An outside bet is one of the selections you make on the wheel's perimeter. According to our Roulette table odds chart, outside bets have better probabilities compared to inside bets.
Outside bets are considered safe options for new players as they don't involve high risk. This type of bets are used by experienced players who opt for the Roulette Fibonacci strategy, which involves a safe wagering system.
Theoretically, you have a higher chance of landing an outside bet than an inside one. However, the payouts resulting from outside bets are usually lower than those of inside bets. That is because the winnings chances are 50-50%.
Keep in mind that outside bets don't cover the zero pocket. Therefore, if you land on 0 in European Roulette or 00 in American Roulette, you lose the entire stake.
Here, you are betting on the ball landing one of the two colours on the roulette wheel. So, the chip goes on the red or black section of the table.
You are staking money on whether a winning number will be odd or even. In this case, the return is 1:1.
Another way to get Roulette betting odds of 1:1 is betting on high or low numbers. If you choose low, then you are wagering on the numbers 1-18, while a high bet consists of numbers from 19 to 36.
This bet is one of the numbers appearing in any of the three columns on the table. Hence, each column pick covers 12 numbers.
As the name suggests, you are wagering on any of the 12 numbers from a specific group. A Roulette wheel has three dozens:
1st dozen: 1-12

2nd dozen: 13-24

3rd dozen: 25-36
Outside bets odds
| Roulette bet types | Potential payout | American Roulette odds | European Roulette odds |
| --- | --- | --- | --- |
| Red or black | 1:1 | 47.37% | 48.65% |
| Odd or even | 1:1 | 47.37% | 48.65% |
| High or low | 1:1 | 47.37% | 48.65% |
| Column | 2:1 | 31.6% | 32.4% |
| Dozen | 2:1 | 31.6% | 32.4% |
Inside bets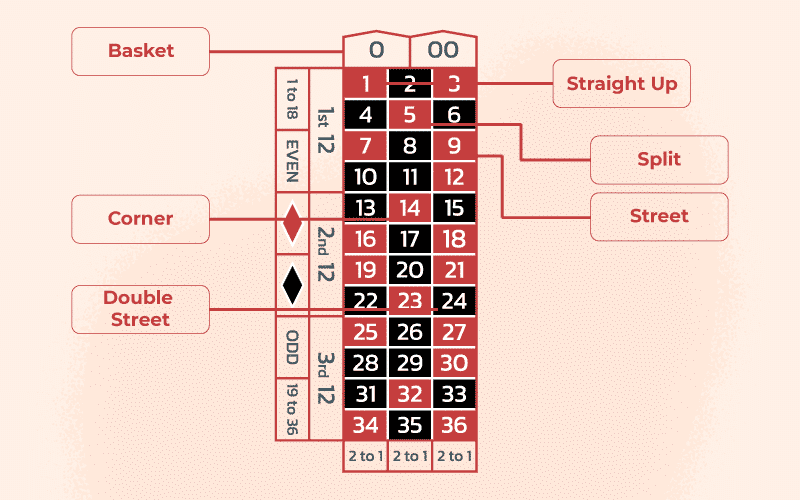 These bets refer to the selections inside the wheel's perimeter. An inside bet can either be placed on a single number or on a group.
Since inside bets cover fewer outcomes than outside wagers, they have a lower winning probability. However, they compensate with high returns.
The number of picks included in one bet determines the odds. A quick glance at a Roulette table odds guide tells you that wagering on a single number will provide the highest profits.
But how does Roulette pay for inside bets, though? First of all, the house advantage remains the same as that of outside bets. Still, inside bets are riskier. Hence, you should avoid them if you're an inexperienced player. Here are the most common inside bets:
You wager on two adjacent numbers by placing a chip on the horizontal or vertical line that separates them. The standard payout is 17:1.
You are betting on any number on the wheel. The Roulette odds payout is 35 to 1 for this pick.
This option covers three numbers in one row, for example 4, 5 and 6. It pays 11 to 1.
Also called a six-line, this selection contains six numbers in two rows. It returns 5 to 1.
A square or corner bet covers four numbers, which you choose by placing a chip on the centre where they meet. The payout is 8 to 1.
You stake money on five numbers found only in American Roulette – 0, 00, 1, 2 and 3. It pays 6 to 1.
Inside bets odds
| Roulette bet types | Potential payout | American Roulette odds | European Roulette odds |
| --- | --- | --- | --- |
| Straight-up | 35:1 | 2.6% | 2.7% |
| split | 17:1 | 5.3% | 5.4% |
| Street | 11:1 | 7.9% | 8.1% |
| Corner | 8:1 | 10.5% | 10.8% |
| Basket | 6:1 | 13.2% | 13.4% |
| Double Street | 5:1 | 15.8% | 16.2% |
10 tips on increasing your Roulette odds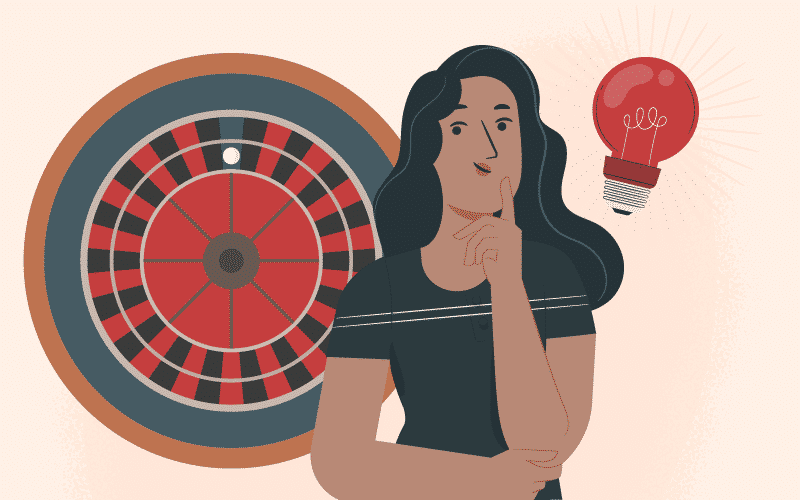 Now that you know what are Roulette odds, you should also learn how to make the most out of them. Roulette is a casino game in which the house usually has the higher advantage. Yet, this can quickly change if you consider our tips:
Stick to minimum wagers
Minimizing the risk of your bet whenever possible is essential, especially if you're a new player. One way of doing that is betting the minimum amount. So, even if you lose a round, you will still have a decent bankroll to keep the game going.
Remember that betting limits vary across titles and casinos. Most Roulette real money casinos offer players several alternatives to choose from. They are usually suitable for both highrollers and inexperienced players. So, analyze their rules and betting limits carefully before placing a wager!
Have a plan
Knowing how to approach the game before starting to play is crucial. First, we recommend setting a gambling budget. After that, you can prepare unit stakes for different bets, and that means establishing a total amount for the entire gaming session. Moreover, we suggest deciding on a playing time before starting the game. You can also consider quitting the session after you win or lose a certain amount.
Choose European over American Roulette
European Roulette carries a lower house advantage than the American version. A single zero gives the casino an edge of 2.63%, while a double-zero wheel raises it to 5.26%. Hence, you will most likely get better returns on the European version.
Explore En Prison and La Partage
When playing Roulette, you should consider special bets like La Partage and En Prison. These rules are present in French Roulette and usually lower the game's house edge. The rules apply when the ball lands on zero. En Prison gives you an extra spin if the result is zero, while La Partage returns half of your stake.
Select outside bets
Roulette table odds indicate that outside bets appear more frequently than inside bets. Although they don't generate as much profit, you don't have to wait too long to see returns. These alternatives are also ideal when looking to reduce risk.
Experiment with different variants
American and European might be the most played versions of the game, but they are not the only ones. Online casinos provide an array of variants, some with additional bets. You may encounter Mini, Speed or Multi-Wheel Roulette. Don't forget to read each version's rules before taking part in a gaming session!
Spread your wagers
If you are hoping to improve roulette betting odds, then wager on multiple selections. For example, you can stake equal amounts on outside bets like black and low. Therefore, if a ball lands on a number in either section, you win. Spreading your bets lets you cover a large collection of numbers. The James Bond system is a good choice when wagering on several bets.
Have an effective betting strategy
A betting system might not change the odds, but it structures your wagering. Depending on your chosen strategy, you will know how to proceed after a specific result.
A strategy helps you decide how much to bet and when to change your technique. The Martingale strategy is a popular choice amongst new players. However, we recommend trying out several of them to determine which one fits you the best.
Practice in Demo mode
Playing in Demo mode is a great approach when experimenting with Roulette table odds. This helps you understand the game without spending any real funds. Most Canadian gambling sites will offer this option. Bear in mind that some of them may ask you to create an account before accessing the Demo mode.
However, if a website doesn't dispose of such an alternative, try looking for no deposit promotions. Using these also implies that no real funds are involved. And if you're willing to make a deposit, you can also opt for welcome offers. In this case, you will be required to deposit a minimum amount to receive additional bonus funds.
Choose casinos wisely
Last but not least, always play at reputable online casinos! The site you choose to wager on plays an important part in your overall gaming experience. Make sure that you register on a legitimate site that follows the latest industry standards in terms of security and fair play. Moreover, look for other aspects that might interest you, such as the game diversity, interface, payment methods and customer support means.