Exclusive With Emmanuel Frimpong: Commentaries On Emirates, Harry Kane, And Thomas Partey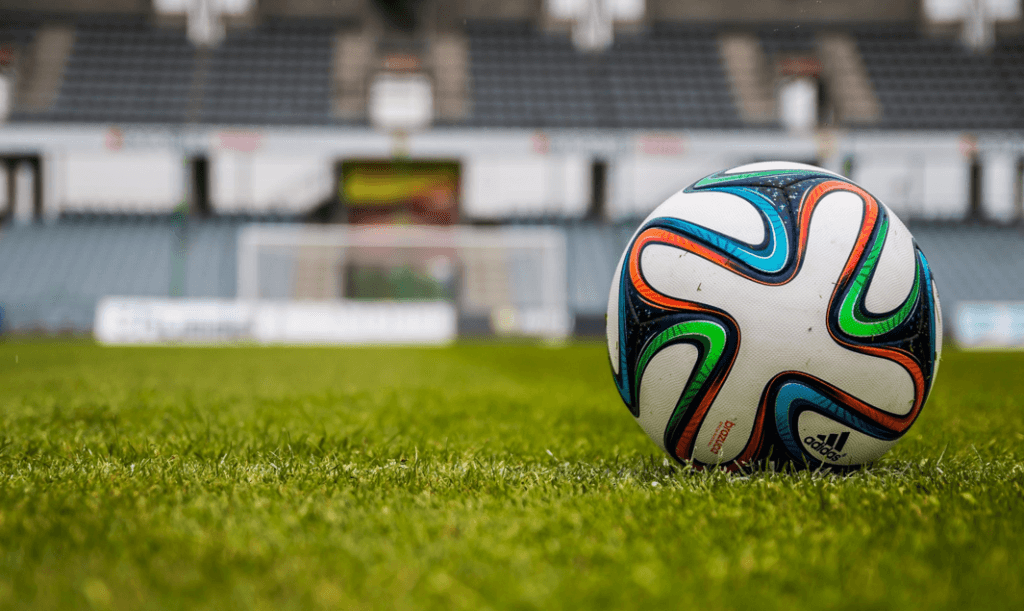 Speaking to CasinoBonusCA, former Arsenal star Emmanuel Frimpong has made insightful comments on several topics of interest.
On Thomas Partey Being Fit For Leeds
"I think he is going to be available, I spoke to someone in the Ghana team and they told me he is not injured, it is just a precaution."
"I think he is going to be available for the Leeds game, there should be nothing to worry about for Arsenal fans."
"It happens all the time; when you come to Africa, you can see some of the pitches are not that great. So, some of the big players like to proceed with caution."
"In the recent game they had with Angola, they drew 1-1, but the pitch was really bad so a player like Thomas Partey – with his injury record – probably wouldn't have fancied it."
"It was interesting to see Arsenal also sent over their own physio with him to the game all the way in Ghana. It just shows you how important Thomas Partey is to Arsenal."
On Arsenal Winning
"Arsenal will win 2-0 on Saturday – they have to keep City off."
"I can see Arsenal winning 2-0. Leeds are a better team than their league position suggests, but I feel like they are no match for Arsenal right now."
"With the game at the Emirates as well, this season Arsenal's home form has been amazing and consistent – only Sporting Lisbon and Man City are the only two teams to have beaten them."
"It's getting to the vital stage of the season where you cannot drop points, especially not when you have a side as relentless as Man City chasing you down."
"Arsenal cannot start to rest on their laurels because this is a City team that will go and win their next 11 games in a row, we've seen them do that over the years."
On The Emirates Atmosphere
The Emirates atmosphere was 'shocking' when I played there – credit to Arteta and the fans.
"It's so important and a lot of credit has to go to Arteta, I think he had a big part to play in that."
"Back when I used to play for Arsenal, the atmosphere was shocking, to be honest. There was no atmosphere, the fans weren't really behind the team."
"You could maybe hear one or two chants every now and then, but the atmosphere you expect from a team like Arsenal at home just wasn't there."
"So these days, things have changed and that comes with success. When you start winning games, it is easier for fans to engage with the team more, as opposed to when they were losing games and they had nothing to sing about."
"I hope the fans can keep it going because they have created a big atmosphere there and it is giving the players energy to get the late winners like the one against Bournemouth."
On Partice Evra
"Patrice Evra just likes to stir things – Robin van Persie is not a disrespectful person."
"I think Patrice Evra likes to bring out people's secrets quite a lot without their permission, he did the same thing with Thierry Henry when he said he switches off the TV when Granit Xhaka is playing."
"I haven't heard the quote from Robin myself, so I don't want to make any comment on it. If he did say that, it is his honest experience. Sometimes, you go to different teams and you have different experiences – this is completely normal."
"It doesn't mean your previous team wasn't a good team or that they weren't working hard enough, maybe things are done differently at other clubs."
"I'm sure Robin is not trying to disrespect the coach or the players. Evra likes to put fuel on the fire, shall we say, trying to stir things up. So knowing Robin personally and having played alongside him, I don't think he is the type of person that would leave Arsenal and start to be disrespectful."
"To be able to do what he did with Arsenal, you need to have that elite mentality and it was sad when he left Arsenal because he typified and embodied the spirit of the club at the time."
"But you have to respect different players who want to try different things and experience new ways of working under new managers."
"It doesn't necessarily mean he didn't enjoy playing for Arsenal or doesn't love the club, nobody gets married and thinks they are going to get divorced – but sometimes that just happens and you can't live with that person anymore."
On Tottenham Firing Antonio Conte
"Antonio Conte was begging Tottenham to sack him – I love watching Spurs crumble down."
"I think he was begging to be sacked, he has just decided he had had enough. Let's not forget, Conte is not stupid and he knows exactly what he is doing."
"To attack the club and to attack the owner in the manner that he did make it inevitable he was going to get sacked."
"It's good to see Totetnham is in a crisis because they've been finishing above Arsenal recently and it had started to annoy me!"
"Long may it continue, if Daniel Levy then resigns as well I can see Tottenham crumbling and Arsenal taking full control."
"They've been playing in the Champions League and they have this lovely stadium which, as an Arsenal fan, I'm quite jealous of. So it's good to see everything crumbling down, in typical Tottenham fashion."
"I just don't like Tottenham at all man!"
On Harry Kane
"Harry Kane has won as much as me – nothing – but you can't compare a Champions League winner like Kai Havertz to him."
"I can imagine Harry playing for Arsenal and scoring so many goals because Harry Kane is an extraordinary striker and I absolutely love him."
"It's such a shame he has scored all those goals in the Premier League and he hasn't really done anything with them because he has been playing for Tottenham and not won a trophy!"
"He's had an amazing career, but there is no difference between Harry Kane and Emmanuel Frimpong – they've both won nothing!"
"It serves him right; next time Tottenham comes calling, he should run away! In all seriousness, let's be honest and say we have had some absolutely horrible footballers winning the Champions League."
"It doesn't mean they are better than Harry Kane. Kai Havertz has won the Champions League. Is he a better footballer than Harry Kane? No he is not. Has he had a better career than Harry Kane? No, he hasn't."
"It's such a shame his teammates haven't helped him to achieve the stuff his career and his ability have deserved. I fully respect Harry Kane; he could have left Tottenham and moved to a better club, but he will instead become like the Steven Gerrard of Spurs"
"The Spurs fans adore him and it is good to see a player sticking with one club."