Fallsview Casino Review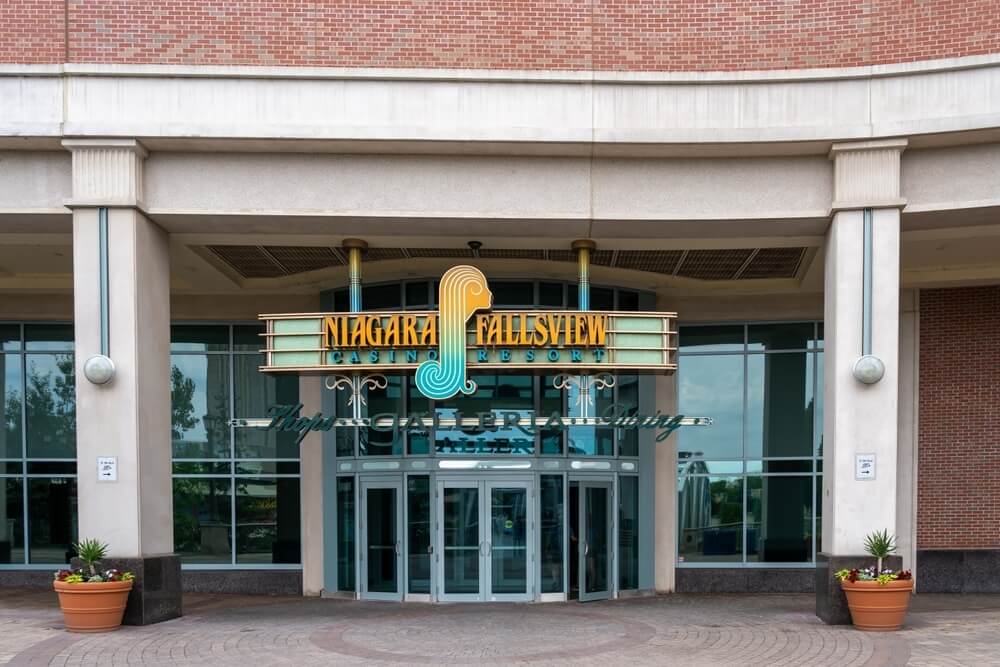 Get all the information you need about Fallsview Casino in our expert review. In this guide, we'll be showing you all the best and worst aspects of Fallsview Casino, with loads of useful information like how many slots and table games they have, what the customer service is like, and what kind of free stuff you can pick up when you're there.
Fallsview Casino Ratings
| | |
| --- | --- |
| Overall Rating | 4.4/5 |
| Slot Machines | 5/5 |
| Casino Games | 5/5 |
| Staff & Service | 4/5 |
| Loyalty & Rewards | 4/5 |
| Casino Atmosphere | 4.5/5 |
| House Rules (T&Cs) | 4.5/5 |
| Player Feedback | 4.2/5 |
| Operator | 4/5 |
Table of Contents
Rating and Review Process for Fallsview Casino
This is a complete guide and review of Fallsview Casino. If information is hard to come by, we don't simply give up – we keep asking staff until we're satisfied that we have the most up-to-date and accurate information on Fallsview Casino. This is something that can only be achieved by experiencing the casino first-hand.
We're here to review casinos like Fallsview Casino, but we're also casino fans. That means we consider the choice of games, the experience of playing there, and smaller aspects like parking details when we review the casino.
How we inspected Fallsview Casino
Date of visit: 15/05/2023
Time of visit: 10h-12h
Initial bankroll: $200
What we played: Roulette, slots
Final bankroll: $0
Next visit: 11/02/2024
What we looked at
In order to give you a complete picture of what it's like to play at Fallsview Casino, we visit the casino with a strict list of information in mind. We make sure to get key details on the types of games available, the minimum and maximum bet amounts, if they have a loyalty scheme, how the restaurants are and more.
On top of that, we think about the personal experience. For example, if we're made to feel welcomed, that's a big plus. If we're forced through endless security checks, we'll note that too – even if it's not something you can objectively measure in a casino like Fallsview Casino.
By combining all of these attributes, we're able to give you a full, complete review of Fallsview Casino.
What we found
| | |
| --- | --- |
| Address | 6380 Fallsview Blvd, Niagara Falls, L2G 3W6 |
| Open hours | 24/7 |
| Membership | Required (free to join) |
| Minimum age | 19 |
| ID checks | Yes |
| Game types | Slots, table games, poker, sportsbook |
| Tables | 130+ |
| Slot machines | 4,300+ |
| Payment | Cash, card |
| Average betting range | $5 – $100 |
| Free drinks (Canada) | Yes |
| Restaurant | Yes |
| Hotel | Yes |
| Poker tournaments | Yes (Casino Niagara) |
Slot Machines – 5/5
Numbers are the name of the game when it comes to slots machines, as the more there are, the more choice you have. And Fallsview Casino absolutely smashes it with more than 4,300 slots to choose from, with stakes ranging from $0.01 right up to $100 per spin.
Slots we played at Fallsview Casino
| Slot Machine | Payout Rate | Minimum Bet | Provider |
| --- | --- | --- | --- |
| Cashman Bingo | N/A | $0.01 | Aristocrat |
| Big Fu Cash Bats | N/A | $0.01 | Aristocrat |
| The Vault | N/A | $0.01 | Microgaming |
How many slot machines does Fallsview Casino have?
You can enjoy more than 4,300 slots and video poker machines at Fallsview Casino. The website specifies 3,500 in some places, but this is outdated – the latest number is 4,300.
Do the slot machines accept coins?
Slots at Fallsview Casino operate on a ticket system, meaning they accept tickets or bills. You can redeem your tickets at the ticket redemption kiosk.
Slot machine providers
Aristocrat

Microgaming

And others
Local progressive jackpots
Progressive jackpot slots are available at some of the slot machines on the main floor at Fallsview Casino.
Casino Games – 5/5
Fallsview Casino's choice of games is top-tier stuff, with over 4,300 slot machines (more than stated on the website) and all of the key casino table games. Crucially, there are a wide range of stakes available as well.
Slots start at $0.01, which is pretty standard at major casinos, and also go up to $100 per bet. You can bet on roulette and blackjack from $5, while the high limit room tables have minimum bets of $100, $200 and $500. That was a bit much for us, but it's a great option for players who are interested in real high-stakes action.
Poker comes from the poker room at Casino Niagara with 18 tables on level two. There were a couple of issues with what games were running at the time of our visit, but we don't think that's reflective of how things usually are at Fallsview Casino.
Game types
Roulette

Blackjack

Poker

Craps

Baccarat

Sic bo
Betting limits
Fallsview Casino offers flexible betting limits to attract players of all levels.
Can anyone bet the highest limits or do you need special VIP access?
The richest action is confined to the high limit gaming rooms, where you can expect to make a minimum bet of anywhere from $100 to $500. These are spread across the Salon Privé, Sapphire Room and High Limit Slots Room.
Fallsview Casino poker tournaments
Poker can be located in the poker room at Casino Niagara on the second floor. The area is decked out with 18 tables and opens from midday until 04:00.
The bad beat jackpot regularly touches six figures and pays out if you lose with quads over quads or better (must include a pocket pair). We also found out that you can call ahead to add your name to the waiting list, which is a good time saver.
Staff & Service – 4/5
We were impressed with both the staff and service throughout our time at Fallsview Casino. There are many perks, hotel and restaurant options, and some unique views which really add to the ambiance.
Food & Drinks
We'd heard mixed messages about the free drinks situation, but can confirm that Fallsview Casino does indeed serve free drinks. The barman told us it had been that way for years now. This is a great perk for players who want, or even expect, complimentary drinks while sitting at the tables. With a $5 minimum bet on blackjack, free drinks are very welcome.
Lots of top casinos have multiple dining options, but Fallsview Casino really pushes the boat out with more than 20 places to eat. The big three are 21 Club (steak and seafood), Ponte Vecchio (Italian), and Noodle Bar (Asian cuisine). But you'll also find everything from Burger King and Starbucks to Shoeless Joe's Sports Grill, giving you loads of casual dining options too.
21 Club:
Monday to Sunday: 17:00 – 22:00
Ponte Vecchio:
Monday to Sunday: 17:00 – 22:00
Noodle Bar:
Monday to Sunday: 12:00 – 02:00
While we were conducting our review of Fallsview Casino, we also spotted a few celebrity chefs in the Grand Hall – though this appeared to be a temporary promotion, not a permanent thing.
How much do you tip at Fallsview Casino?
The standard tip of somewhere between 10% and 20% is acceptable at Fallsview Casino.
Does Fallsview Casino offer free drinks?
Yes, as of 2019, Fallsview Casino offers players free drinks including alcoholic beverages.
Is there a buffet at Fallsview Casino?
There are two buffet options at Fallsview Casino. One is the Grand Buffet, which is open from 16:00 – 21:00 and won the OpenTable Diners' Choice Award in 2023. That will set you back around $20 plus taxes. Your other option is The Falls Deli, open from 08:00 until midnight Sunday to Thursday, and 08:00 until 02:00 on Fridays and Saturdays.
Parking
Parking is free for Ignite members and higher, who can enter the VIP Levels 1 and 2. Core members may receive a complimentary parking offer, but will otherwise have to pay. Validation is available if you spend $100 or more in the casino.
Leap members and above can access valet parking 24/7 for free.  Just pull up to the entrance off Fallsview Blvd and the staff will take care of your car.
Accommodation
The beautiful Fallsview Casino Resort Hotel is situated in the Fallsview District with a range of high-quality options including deluxe rooms and premier suites. In-room dining is available from 07:00 – 01:00, and you'll be able to see the Horseshoe Falls or Bridal Falls from certain rooms. We booked ahead and managed to secure a room for $309.
Are there smoking areas?
Yes, there are covered, heated smoking terraces on the premises. You cannot smoke inside Fallsview Casino as per Ontario Government legislation.
Security
When entering Fallsview Casino you'll be subject to a search by the security team, especially if you bring a bag in. If your bag is too big, the security team will request that you check it in the coat-check room. Video surveillance is used through Fallsview Casino, and facial recognition is used.
If you appear under 30, you'll be asked for I.D. And if you appear to be under 21, you'll be asked for two forms of I.D. This didn't impact anybody on our team when we visited, but it's important for anyone who appears younger than they are to be aware of these checks.
Loyalty & Rewards – 3/5
There's a lucrative rewards program at Fallsview Casino called the Momentum Program. This rewards players who frequently play at the casino with a wide range of perks and discounts once a player has accumulated enough Status Points. Aside from the loyalty program, all players can enjoy free drinks while playing at Fallsview Casino.
How does the Fallsview Casino rewards program work?
First, players can sign up to the Momentum program, then earn Status Points playing casino games. There are five levels: Core, Ignite, Leap, Ascend and Soar. There's a six-month qualification period which runs twice annually from 1st April – 30th September and 1st October – 31st March. Your Status Points expire at the end of a qualifying period.
What you get
Momentum Dollars, worth $1CAD each

Complimentary parking

Complimentary or discounted hotel rooms

Free tickets to shows
How to claim rewards/ How to register in the program
Head to the Momentum Desks at Fallsview Casino

Ask to join the Momentum Program. You'll need to present up to two forms of government-issued photo I.D.

You'll receive a Momentum card, which you can insert into slot machines to earn and redeem Status Points

You can also redeem your Status Points on selected food outlets at the property or on hotel rooms
Casino Atmosphere – 4/5
Not only is there an upbeat vibe at Fallsview Casino, but the impeccable views of the waterfalls give this casino something few other venues can offer.
View from the inside
Top-of-the-line views which can only be accomplished by building a casino on a cliff, overlooking some of the most famous waterfalls in the world. These views can also be experienced from many of the hotel rooms.
Design experience
This is an all-in-one resort with hotel, casino, restaurants, entertainment and more. The design of the top of the building almost seems to have a Russian or Arabic influence, and the whole place looks beautiful against the incredible Niagara Falls backdrop.
Are you allowed to take photos in Fallsview Casino?
You can't take any photos on the gaming floor. Photography and videography are prohibited.
Location and surroundings
As mentioned earlier in this review of Fallsview Casino, the location is one of the standout features of the venue. How many casinos can you say you've visited which are built on a cliff and overhanging world-famous waterfalls?
Do you need a passport to visit Fallsview Casino?
You will need to produce government-issued photographic I.D. And, if Fallsview Casino believes you to be on the younger side, you'll require two forms of I.D.
Events
Events are held regularly at two on-site venues: the OLG Stage and the Avalon Theatre. You'll spot everyone from Welsh heartthrob Tom Jones to comedian Kevin Hart performing here, plus regular 'Backyard BBQ' events which have food stalls, booze and live music.
House Rules (T&Cs) – 4.5/5
In our experience at Fallsview Casino there were no rules which we found to be overzealous. You're not allowed to use your phone freely on the gaming floor, but apart from that, the atmosphere is relaxed and upbeat. There's 24/7 access, smoking areas, and it's free to join the membership program.
When is Fallsview Casino open?
Fallsview Casino is open 24/7. On the website, you may see opening hours of 07:00 – 01:00. Rest assured, these are just the call center hours. We know, as we were playing until the early hours!
Does Fallsview Casino charge entry?
There is no fee to access Fallsview Casino. You can enter for free.
Do you always need a reservation to play at Fallsview Casino?
It is not necessary to book ahead at Fallsview Casino; you simply show up and play.
If you're going to Fallsview Casino for poker, you can call ahead to join the waitlist and save yourself some time on arrival.
Fallsview Casino membership details
Go to the Momentum Desks and show them your I.D. to sign up. You'll receive a card which is linked to all the points you earn, which can then be redeemed for a range of discounts and perks.
Dress code
There's a shirt and shoes dress code for gents, while ladies have a bit more flexibility. Anything deemed offensive or that could 'negatively impact the enjoyment of the casino for other patrons' will stop you from gaining entry.
Standout rules at Fallsview Casino
Player Feedback – 4.2/5
Fallsview Casino is a much-loved venue which is widely praised by players who have visited the venue.
Fallsview Casino player reviews
Google – 4.3/5
The exciting nightlife, huge range of restaurants, and unique atmosphere – immersed in nature – all get shout outs from the majority of Google reviews.
Tripadvisor – 4/5
Very close to reaching 4.5/5, the reviews for Fallsview Casino on TripAdvisor are glowing. Again, the immense views of the waterfalls are one of the key selling points, along with the grand buffet and friendly staff.
Most common issues
$100 spend required for free parking
Operator – 4/5
Fallsview Casino's operating license holder is Mohegan Gaming and Entertainment, and is well trusted by players in Canada and the U.S.
Who owns Fallsview Casino?
Fallsview Casino is owned by the Ontario Lottery and Gaming Corporation, or OLG. This in turn is a crown corporation owned by Ontario's government, with its headquarters located in Sault Ste.
Other casinos by the same operator
Shorelines Casino Belleville

Elements Casino Brantford

Cascades Casino Chatham

Great Blue Heron Casino

Casino Niagara

Niagara Fallsview Casino Resort

Shorelines Casino Peterborough

Pickering Casino Resort (under construction)

Starlight Casino Point Edward

Casino Rama

Gateway Casino Sault Ste. Marie

Shorelines Casino Thousand Islands

Gateway Casino Thunder Bay

Caesars Windsor

Wasaga Playtime Casino
Contact info
| | |
| --- | --- |
| Website | https://fallsviewcasinoresort.com/ |
| Email address | Online contact form at: https://fallsviewcasinoresort.com/about/contact-us.html |
| Telephone number | 1 (888) 325-5788 |
| Other | N/A |
Who Are the Top Competitors of Fallsview Casino?
There are actually a fair few high-quality casinos in the Niagara Falls area. Here are some Fallsview Casino alternatives:
Fallsview Casino vs Casino Niagara
Owned and operated by the same company, Casino Niagara is certainly a more modest property but still has a strong appeal to casino fans in the Niagara Falls area with over 1,400 slots and 40 table games.
Casino Niagara is best for poker
In fact, players at Fallsview Casino will be pointed in the direction of sister casino Casino Niagara if they're looking for poker tables.
Fallsview Casino vs Seneca Niagara Resort & Casino
There's a real player-centric vibe over at Seneca Niagara Resort & Casino, which is located a ten-minute drive from Fallsview Casino, just across the Niagara River.
Seneca Niagara Resort & Casino is the best for award-winning hotel stays
The casino prides itself on its hotel which picks up countless awards every year. Check out the king suite with jacuzzi if money permits. Smoking rooms are available, too.
What sets Fallsview Casino apart from its competitors?
Built on a cliff and overlooking famous waterfalls, the location is the most unique thing about Fallsview Casino. But the fact it's such a high-quality, all-in-one venue makes it even more superb.
Pros and Cons
Pros
Awe-inspiring location and views

All types of games

Free drinks

Lucrative membership scheme

Hotel on site
Cons
Free parking tough for low stakes, casual players

Poker focused at sister casino
Should You Visit Fallsview Casino?
With killer views, every type of game you could want, and mountains of high-quality restaurants, there's every reason for casino fans to check out Fallsview Casino. Make sure you're in shirt and shoes to gain entry, and take some time away from the tables to enjoy the remarkable views.