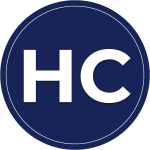 Hailey joined our team a little over two years ago. During this time, she gained extensive knowledge in the gambling industry, being passionate about uncovering all of its hidden areas. This approach improved her analytical skills and inspired her to bring valuable insights to Canadian players. Being a Canadian herself, with origins in Calgary, she knows exactly what punters are looking for and how to fill their gambling knowledge gap.
After completing her Linguistics degree at the University of Alberta, Hailey enrolled in a Media Communication Master's program at the University of Montreal. Relocating there after finishing her studies seemed like the right move for her career. During her student years, Hailey not only exploited her existing passions but also pursued other interests. One of these was casual gambling. She started visiting local casinos and quickly got into the game. Although this recreational activity faded, the experience acquired during that time helped her in this role. Nowadays, she takes her responsibility of guiding players very seriously and is keen on actively contributing toward a safer gambling environment.
Blazzio Casino
For our Blazzio Casino review, our team of experts looked at every relevant factor that can have an impact on your gambling experience. Information on slots, payment methods, and Blazzio Casino bonuses can all be found here.
Jackpot Island Casino
Our Jackpot Island Casino review analyzes the selection of slots and payment methods provided for Canadian players. You can also find details about customer support and Jackpot Island Casino bonus codes here.
PowerUp Casino
The best PowerUp casino promotions are here for claiming, with expert-reviewed info on the games, banking and VIP. Find all this and more in the PowerUp casino review.
Bitcoin.com Games
In this Bitcoin.com Games Casino review, we'll delve into the details regarding withdrawal time, registration process, and Bitcoin.com Games Casino promotions.
Royalist Play Casino
Our Royalist Play Casino review investigates the operator in-depth, helping you assess  if the platform is suitable for you. Read on to discover the immersive game lobby, Royalist Play Casino promotions, and the accepted payment providers.
Scatters Casino
The present Scatters Casino review will tell you everything you need to know about each Scatters Casino bonus and how every aspect of this site blends together.
Mirax Casino
The Mirax Casino review covers the site's 7000 games and its cryptocurrency payment methods while explaining the Mirax Casino bonuses amongst the other features.
iWild Casino
This iWild Casino review is an all-inclusive summary of features Canadian players will find on the platform. Read more to discover information on withdrawals, registration process and the newest iWild Casino promo codes.
SuperSeven Casino
If you want to redeem SuperSeven Casino bonuses, you're on the right page! We'll discuss the platform's assets and liabilities, as well as other essentials, such as games and payment methods. Explore our SuperSeven Casino review to find out if this casino is right for you!
Flaming Casino
In this Flaming Casino review, you will find all the facts you need to know about the service of this Canadian operator. We'll show every aspect of the games catalogue, Flaming Casino bonuses and more.