Casino War: The Strategy Guide Every Player Should Take into Battle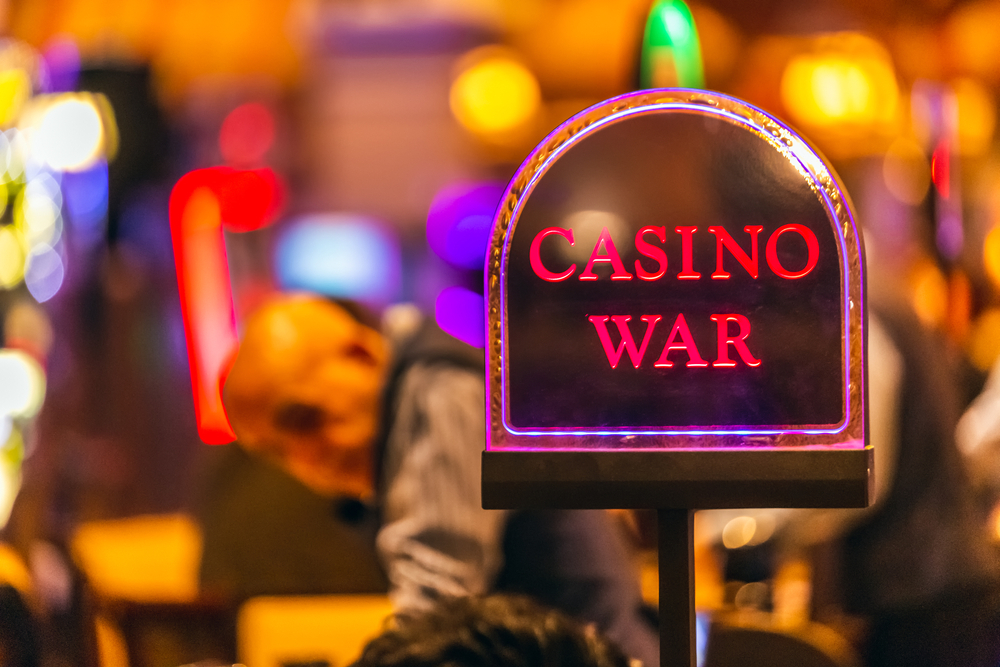 Are you ready to go to war? Online casino war is a staple of many online casino table gaming collections, and the game can still be enjoyed at land-based casinos across Canada too. Learn what casino war is and read expert tips to help you win in online casino war.
Introduction to Casino War
Casino war is an incredibly popular card game that developed out of Europe, likely during the 17 or 18th century and became a casino table favourite by the mid-1990s. Easily one of the simplest casino games to play and win, there are no complex rules or decisions to make. Just place a bet and see who has the higher card.
The game draws similarities to many other popular table games like roulette, three-card poker, and even blackjack. In fact, playing online casino war is a great way for new players to introduce themselves to casino gaming before trying some of the harder games.
War: The Origins of Casino War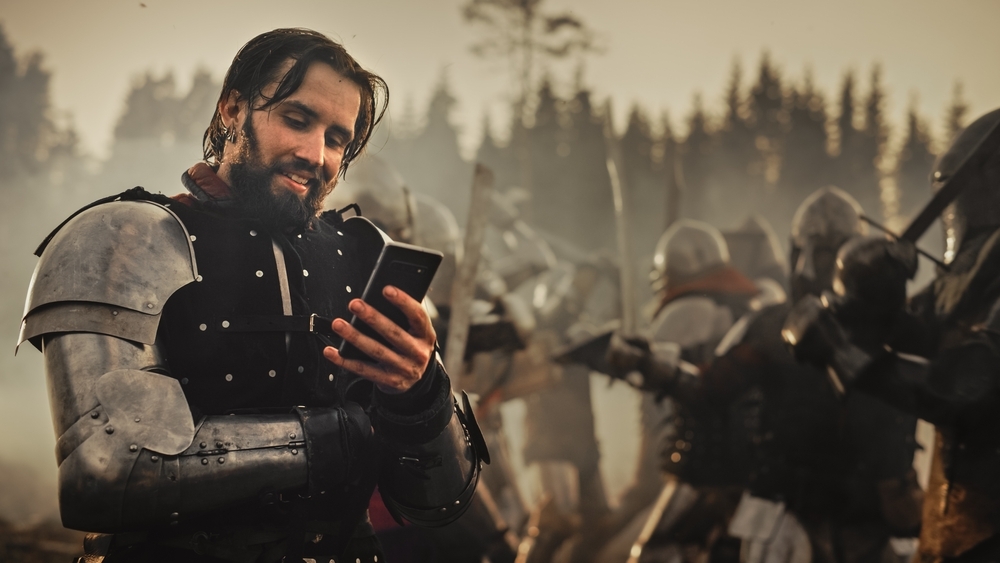 Casino war has a long history that dates back several hundred years. The simple card game developed into a popular casino table game that became an exciting title found at tons of the best online casinos in Canada.
The traditional card game
The exact origins of war remain a mystery. While versions of the game are documented in several countries across Europe in the late 29th century, it has been difficult to pinpoint where it all began. Russians were playing war in the 1900s, Germany called the game Tod Und Leben (Life and Death), the French called it Bataille and the English called it Battle.
The birth of casino war
War was quickly developed into the Wat casino game by a small company from Reno called BET Technology. Capitalizing on the growing popularity of War, BET Technology turned the game into a table game and by 1994 the War casino game could be played in five Northern Nevada casinos.
Casino war became a big part of the history of gambling in Canada. Numerous casinos such as Casino Rama in Ontario still offer the game as a VLT machine title. In 2004, Shuffle Master bought BET Technology and now continues to hold the propriety rights to the game.
As online casino game technology advanced, so did the range of table games that could be developed which include variations of poker, blackjack, and specialty titles like War. Flash forward to today and numerous casino war online games exist such as Multi Hand Casino War by Nucleus Gaming, Casino Battle by Rival, and Top Card Trumps by BetSoft.
How to Play Casino War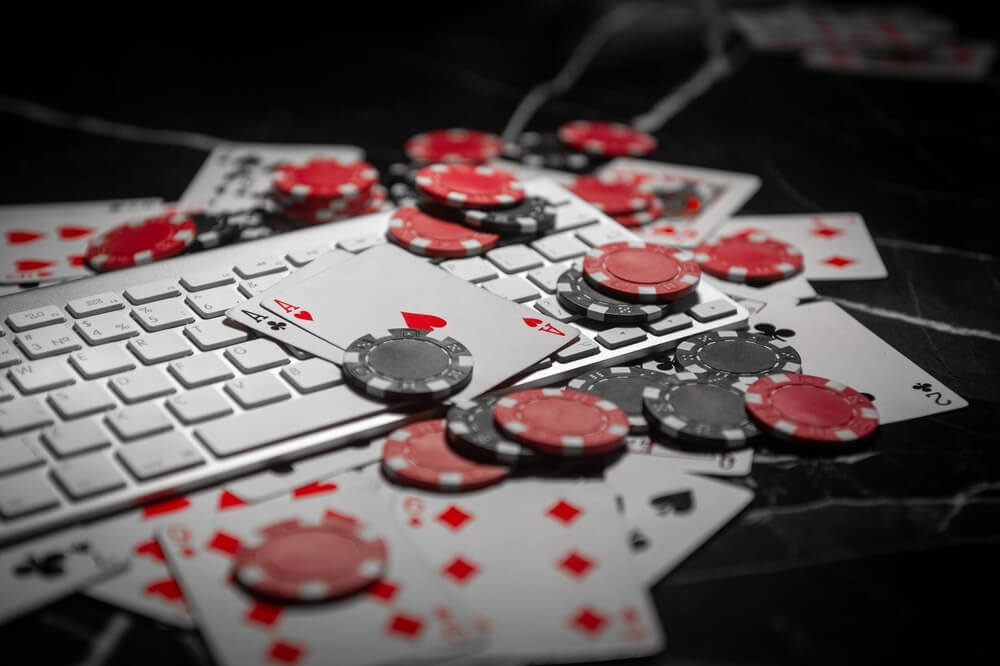 Casino war is what new players dream of – a simple card game that is easy to understand and requires little experience to be successful. The rules of casino war take seconds to learn. We'll help you out by detailing all the rules, providing the card rankings, and we'll even give you a detailed example of the gameplay.
The rules of the game
All you need to play casino war is a full 52 deck of cards and two players – however, online casino war games usually accept three players while casino table games accept seven. The aim of the game is to have the highest-valued card. For example, a King will beat a 10. Don't worry, we've explained the card rankings below.
The game gets even more exciting when a player ties with the dealer. This occurs when both a player and the dealer get the same valued card. The player will then get the option to "go to war" and each player will receive another card to decide the winner.
Online casino war can also be played with multiple decks with as many as six decks being used by some games in Canada. The rules of casino war rarely alter much but some games let you play multiple hands at one time.
Card rankings
| Card | Rank |
| --- | --- |
| Ace | #1 |
| King | #2 |
| Jack | #3 |
| 10 | #4 |
| 9 | #5 |
| 8 | #6 |
| 7 | #7 |
| 6 | #8 |
| 5 | #9 |
| 4 | #10 |
| 3 | #11 |
| 2 | #12 |
| 1 | #13 |
Gameplay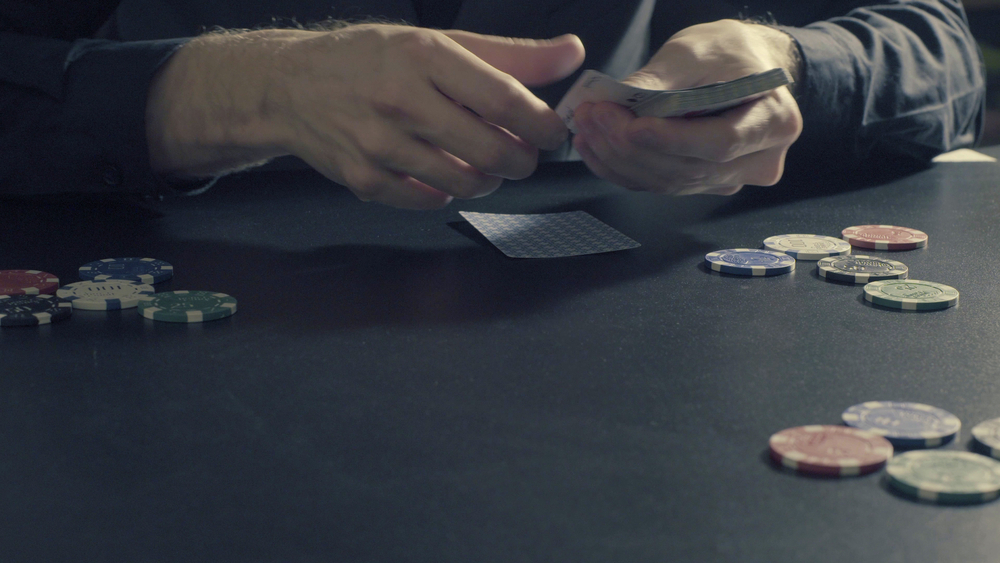 To get a better understanding of casino war rules, our seven-step guide walks you through a quick game of War.
Placing your bet – The game begins by placing the initial and mandatory ante bet.
Dealing the cards – Next, one card is dealt face-up to the players and one to the dealer.
Comparing cards – Everyone compares their cards.
Winning or losing the initial bet – Whoever has the highest value card wins the ante bet.
Resolving a tie – If your card is tied with the dealer, you can choose to go to war or surrender. Surrendering means you don't go to war, but you'll only receive half of your ante back.
Going to war – If you go to war, you'll need to equal your ante bet. The dealer then gives you one card, burns three cards, and then gives themself another card.
The payout – A winning war bet results in even money on the war bet plus a push on the ante bet. But if you lose, you'll lose all the bets.
The optional side bet
A casino war casino game may offer the "tie" side bet. You can only place this bet during the initial ante before a round begins. Typically, this side bet pays 10:1. To win a tie bet playing online casino war, your hand must tie with the dealer's hand.
The tie bet doesn't affect whether you choose to go to war or not either. Regardless of your decision, you'll get your 10:1 payout – even if you surrender and lose half your initial ante.
Winning Strategies for Casino War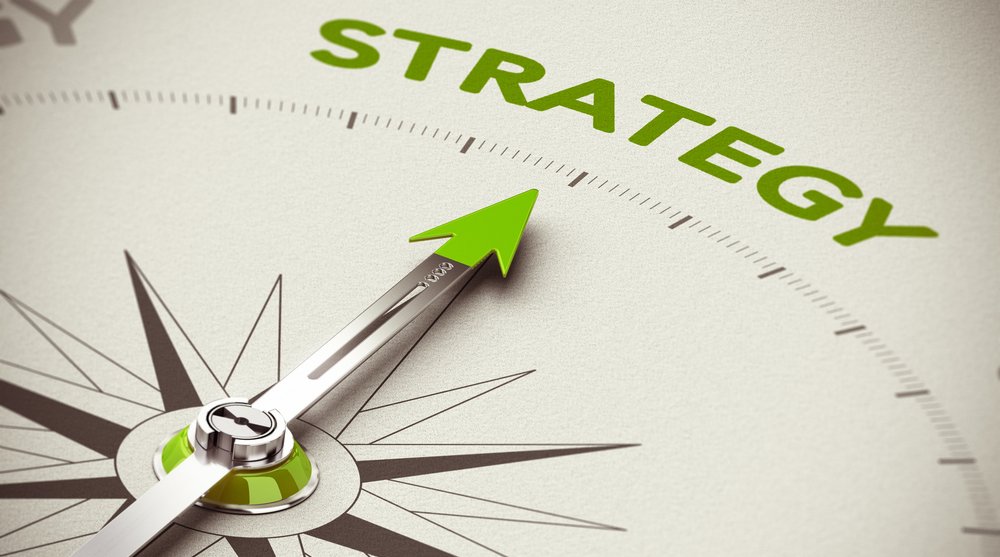 A casino war strategy doesn't really apply to most rounds of online casino war. That's because the game is entirely random and the highest card wins. However, strategy comes into play when you tie with the dealer.
Knowing when to go to war
Getting the winning hand when playing online casino war is 50/50 – both you and the dealer have a 46.3% chance of winning the initial hand. However, when you tie you'll need to either surrender or go to war. Our experts say the best casino war strategy is to always go to war.
This is because the house edge when going to war is 2.8% but when you surrender, the house edge rises to 3.7%. Statistically speaking, it is always better to go to war and aim to beat the dealer.
Playing the tie bet
The tie bet is enticing with its 10:1 payout. However, the odds of actually nailing a tied hand with the dealer is 7.4%. Add more decks to the game and that house edge gets even higher. Our experts feel the tie bet is a little like an insurance bet, it so rarely works out that it is simply not worth the risk.
You could spend significantly more money placing the tie bet than you will receive back by the time you actually tie with the dealer.
Managing your bankroll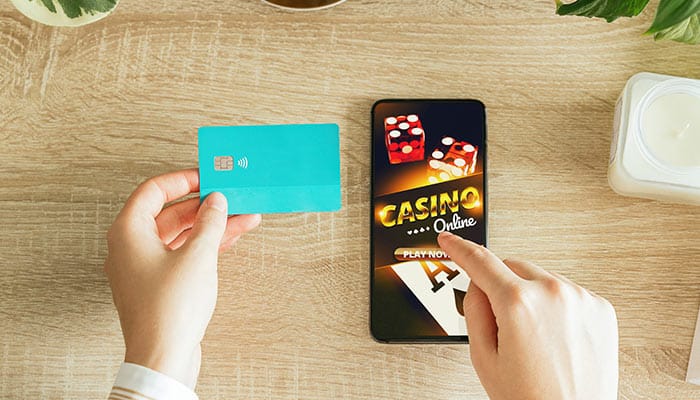 Bankroll management is crucial to any strategy, not just online casino war strategy. You don't want to go blowing through your entire bankroll in five minutes and you'll need to gamble responsibly too. This means enforcing your own betting limitations.
Furthermore, don't engage in strategies that see you increasing your stake at a level you are not comfortable with and make sure your stake amounts aim to keep you playing longer rather than just trying to win the biggest prizes.
Never chase any losses by betting more than you would normally intend to and don't waste too much of your bankroll trying to nail the tie bet.
Statistical Analysis of Casino War
The average house edge for the player in online casino war is usually 2.90%. That is an average return to player (RTP) of 97.10% which is about the same or better than the average RTP for online casino roulette.
Now most casino war games online will use six decks which is where that 2.90% house edge is calculated from. Both you and the dealer have a 46.3% chance of winning the initial round, making the game more or less 50/50.
Going to war carries a 2.88% house edge while surrendering is 3.7%. Many casino war players recommend games without the tie bet because the house edge on a tie is much higher at 18.65%
However, find a game with fewer decks and you can lower the house edge to 2.06% instead. Fewer deck games are harder to come by and you'll usually be playing with six decks online.
3 Top Tips to Remember When Playing Casino War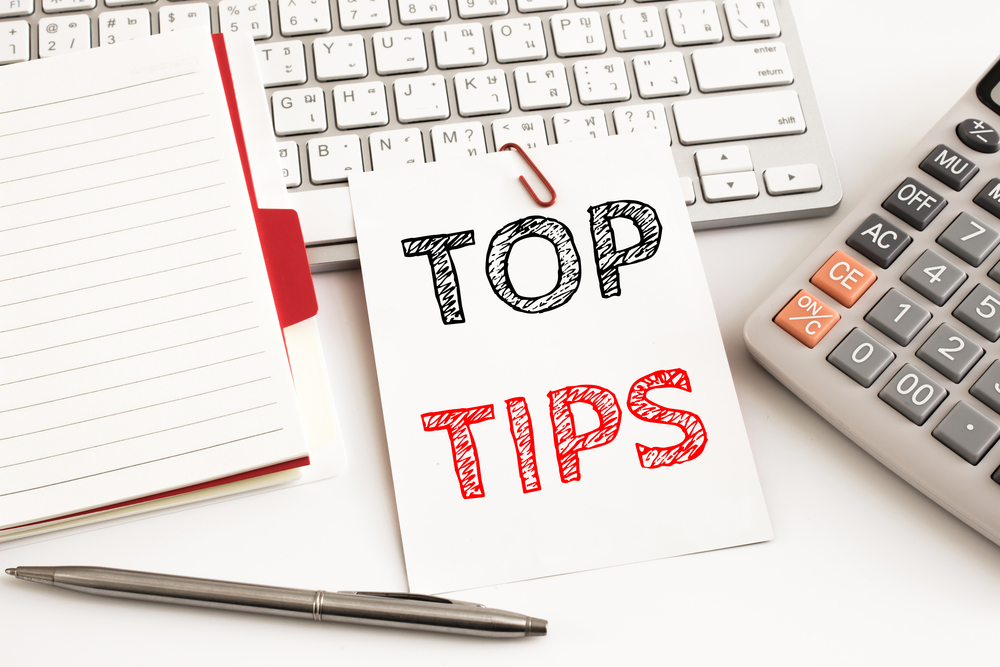 We can narrow down our expert-driven online casino war strategy to three top tips. Follow these and you should find yourself with all the right tools to tackle any variation of casino war.
Avoid the tie bet – The house edge for the tie bet is staggeringly high – 18% during a 5-deck game. Generally, the odds of tying with the dealer are only 7.4%. That 10:1 payout can be enticing but the odds of actually nailing one is incredibly low.
Always go to war – The house edge is always lower when you go to war than when you surrender. It's simple math – it's always better to go to war.
Manage your bankroll wisely – Keep yourself safe by managing your bankroll wisely. Never chase losses, stick to your limits, and consider responsible gambling practices when playing casino war online.
Similar Games to Casino War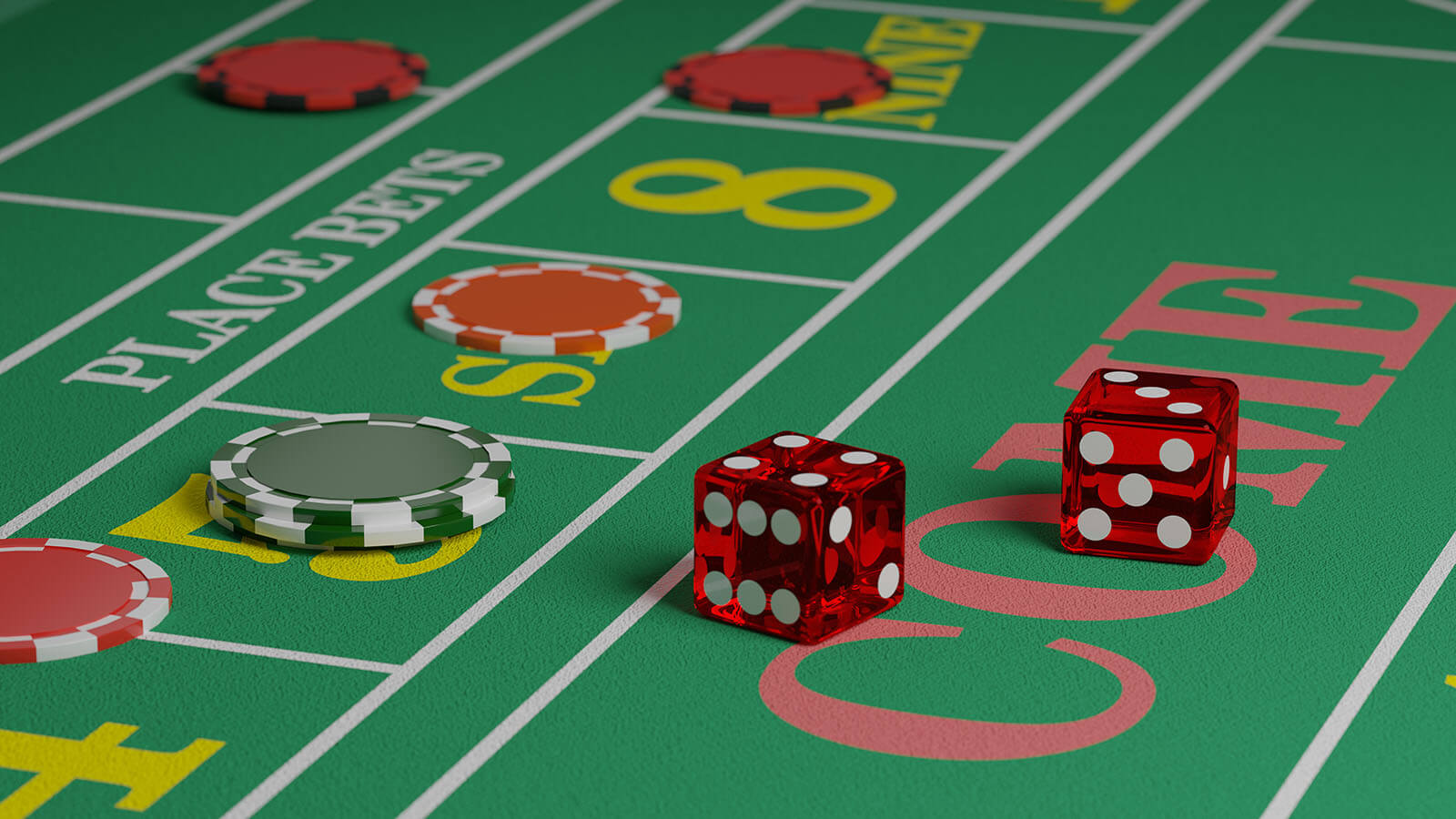 Hi-Lo (High-Low) – One of the few games even simpler than casino war, Hi-Lo requires the player to guess if the next dealt card will be higher or lower than the last card.
Andar Bahar – This Indian card game simply requires players to guess which side will be dealt the matching card. It's almost a 50/50 chance like casino war.
Craps – This game is a little bit different since it is played with dice instead of cards. Craps is similar because the aim is to roll the same value as the last roll – essentially, securing a tie with each roll.
Baccarat – This popular high roller game is similar to online casino war since you need to beat the dealer by having cards of a higher value. Uniquely, you can bet on the dealer to have the winning hand at a low house edge of 1.06%.
Roulette – You just need to predict where the ball will land in roulette. This game is just as simple as casino war and the Martingale roulette strategy can apply to casino war as well.
Three Card Poker – The online version of this poker game is also played against the dealer and requires the player to have the best hand. You'll be making a three-card hand that follows basic poker values rather than just high card rankings.
Top Bonuses to Use on Casino War Online
We recommend checking out casino war with a no-deposit bonus. These bonuses let you play online casino war games without having to deposit any real money. We've got an extensive list of the best no deposit bonus offers available at online casinos in Canada.
However, be sure to check the terms and conditions of your bonus to make sure you can clear the rollover. Due to the low house edge of online casino war, you'll sometimes find the game is exempt from a bonus's rollover requirement.