13 Haunting Halloween Slots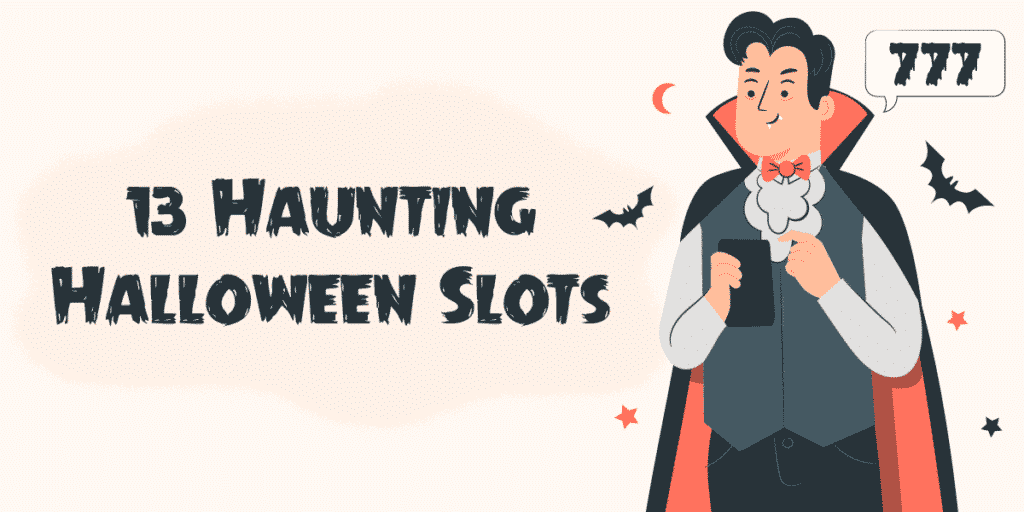 We've prepared you a list with 13 of the scariest video slots to try this Halloween. This article will present you with the possible story behind the game and what features you will find. We have tested some games to make sure they're worth being in this top, and those that you see meet the criteria.
Best Halloween themed slots
The top explained
Below, you will find a list of the slot machines we found to be the ones worth trying when you're looking for a game to give you chills. We hate tried them ourselves and wrote a few words about each one of them, so that you can see what they have to offer.
Creatures like vampires or ghosts are an endless source of inspiration, and the slots displayed here are proof the public can't get enough of those.
According to a study, one of the factors that make people enjoy horror movies is tension. The suspense keeps you on edge, and the slot machines got that factor too. If you mix them with consecrated movies everyone enjoys on a chilly October day, you've got what you need to have a good time.
These being said, are you ready to find out more about each game?
Let's start!
A Nightmare on Elm Street the story behind the slot
The slot machine developed by 888games will undoubtedly give you the same chills as the movie. The graphics are very well designed and will remind everyone about the footage. The game with 30 paylines also comes with a Progressive Jackpot.
Actually, the only thing that it is missing is the Multiplier. However, if you liked the film, you'll love the atmosphere created by 888games too.
The famous Freddy Krueger was introduced to the public in 1984 through the notorious film "A Nightmare on Elm Street." What makes Wes Craven's creation so terrifying is perhaps his inspiration, which lies in the Asian Death Syndrome.
The continuous series of nightmares through which the characters go reminds of a young boy who refused to sleep due to his nightmares but eventually, and unfortunately, fell asleep after days.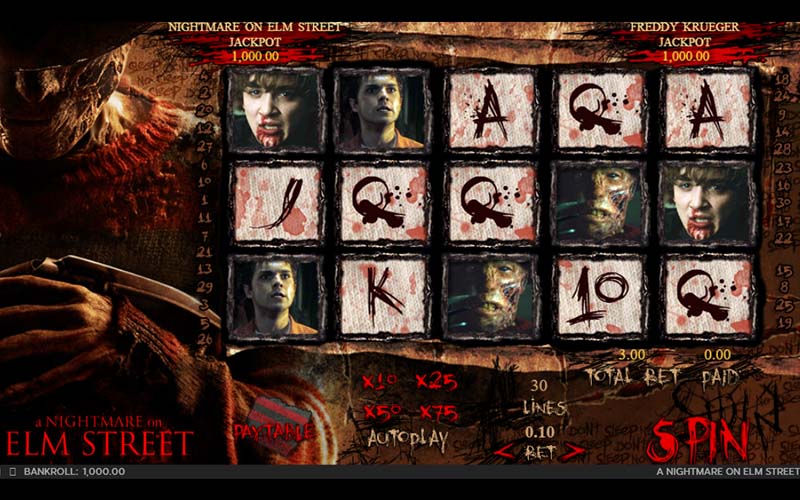 Beetlejuice Megaways from Barcrest – the slot version of the story
Those from Barcrest count among the fans of the film, as they created this video slot and did an excellent job with it, from the graphics, animations, to the gameplay. It has up to 248,832 ways to win, which is a huge number. A Wild symbol, bonus rounds and free spins are some of its features which you must discover. Give it a try and see how things go for you!
Do you like the characters they picked for the slot? How about Delia Deetz?
Apparently, Angelica Huston was the initial choice to play her. Still, things didn't go how they were planned, so Catherine O'Hara got the part. Huston, mainly known for her role and Morticia Adams, is easier to imagine playing such roles. Still, no one can say Kevin's mother didn't get it right. The movie won an Oscar and has fans all around the world, such as the creators of this slot machine!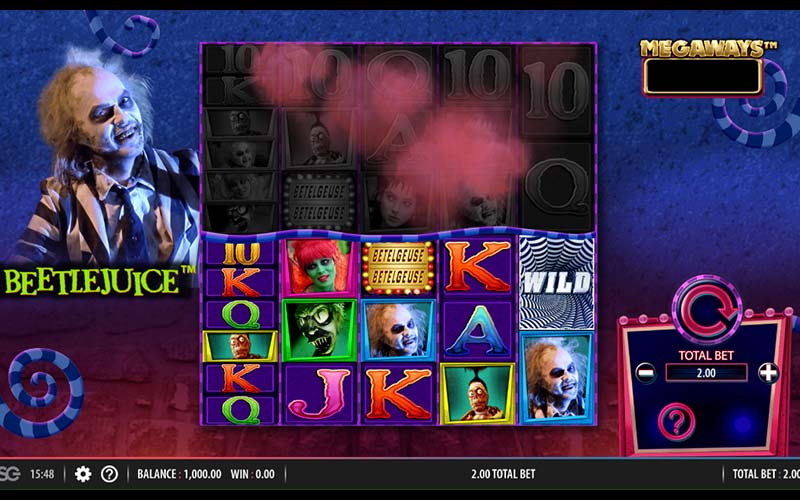 Dr. Jekyll and Mr. Hyde as told by Betsoft
If you want a dose of mystery straight out of the XIX century London, you need to play this game at least once. It has 30 paylines, a bonus game, a Wild symbol, Scatter, Multiplier, and you can also trigger free spins. Although it's based on a dreadful story, the 3D animation will remind you of a cartoon movie. However, this doesn't spoil the atmosphere.
Where did the inspiration come from?
Well, the slot machine is based on the novel with the same me. It was sold in over 40,000 copies only in the US served as motivation for Stan Lee to create the Incredible Hulk and Betsoft to make their video slot. The story focusing on the duplicity of human nature has been approached by many, from writers to film-makers.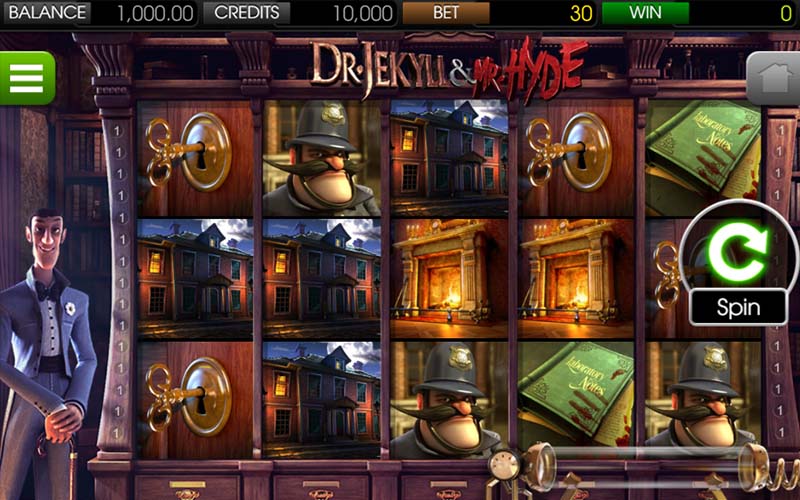 Gamomat's Creatures of the Night
Fans of vampire tales will find the game to be both captivating and entertaining. On the 3×5 gameboard are displayed symbols that will help you understand the story, which seems to be centred on a heroine ready to slay the vampire. The slot machine has 10 paylines, a Wild symbol, a Scatter, and you can also activate free spins.
Does that title sound familiar? Maybe you've heard this line before:
"Listen to them, the children of the night. What music they make!" It was told by Dracula to Jonathan Harker. Most people will read it in Bela Lugosi's voice. However, Bram Stocker made vampires real in people's eyes, while Gamomat used his story to create Creatures of the Night.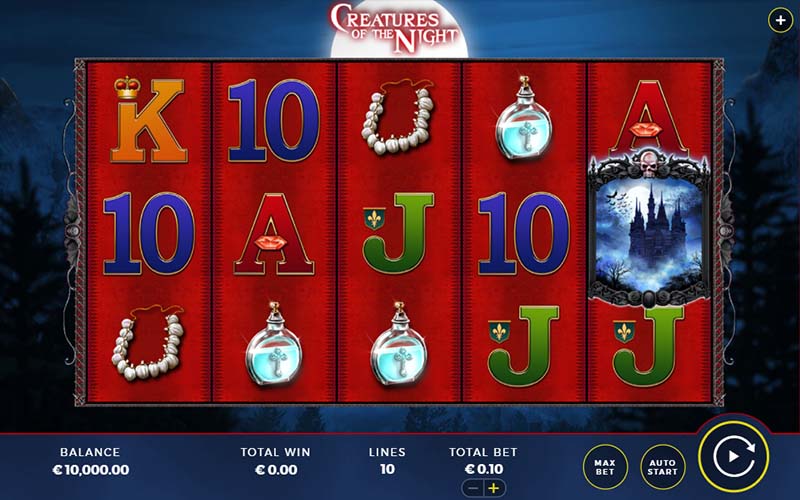 Yggdrasil's magical Baron Samedi slot
You can try this slot machine if you want to live an authentic voodoo experience that will give you chills. It will not disappoint you, as it seems to be more complex than some other games. Moreover, it approaches an original theme, while the design serves it well. It has 25 paylines, bonus game, Wild, Scatter, and free spins.
The character created by Yggdrasil Gaming will remind some gamblers of American Horror Story's representation of Papa Legba. Even though his portrayal there was epic, that doesn't mean it was entirely accurate. However, it hit the right spot and presented the audience with this African deity, one of the loa. Many enslaved people from Africa soon found that they are tied together by a common faith in deities like Papa Legba.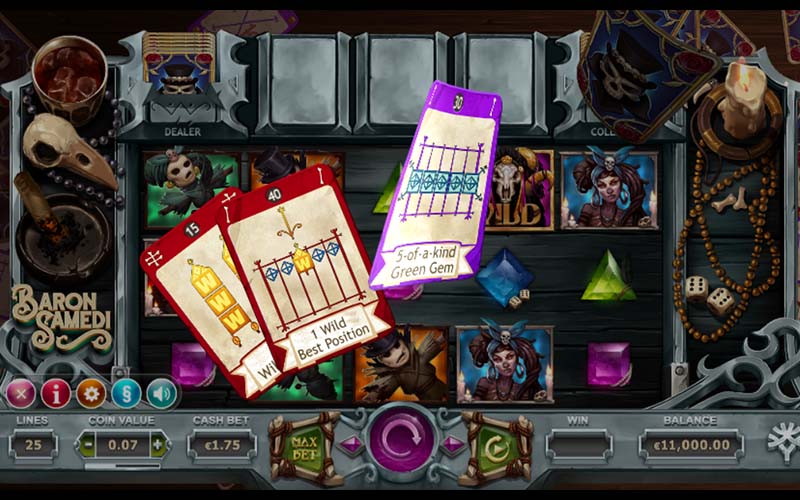 Spinning the reels at the Abandoned Park
The slot has 20 betways, Wild, substitution and bonus symbols, Multiplier. The addition of a progressive Jackpot is the cherry on top. If you want to give it a shot, then you should consider enabling the audibles. The effects will make the experience even better.
Some people are fascinated by such places, like the park from Pripyat or the famous Six Flags from New Orleans. Many heard of the first one, but the second is seen to be creepier. It was even used when filming Dawn of Planet of the Apes. We introduce you to another one, more precisely, Parlay Games' creation. Despite the seemingly simplistic design, it will still give you chills. After all, this is what abandoned amusement parks are: ordinary places people once used to go to and have fun, but now they are empty. At least at first sight.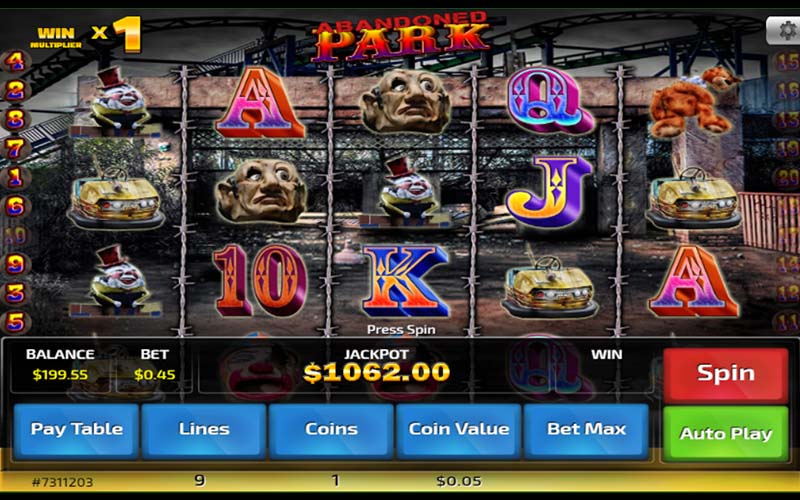 Taking a look at the Jersey Devil Slot
If you give Jersey Devil Slot a chance you will discover a game featuring a very original theme. It will surprise you with an atmosphere reminding the audience of the Salem stories. The slot can be described as gothic, bloody, and witchy, making you feel like you're witnessing the best adaptation of this legend.
The slot machine has 50 paylines, a Wild symbol, free spins, and special features. You are invited to discover them all if you think you're brave enough to face the legendary entity as presented by SG Digital.
The thirteenth son of the Leeds born 285 years ago was an independent child from his first moments.  Legend has it was born as a demon that flew out through the chimney, haunting the Pine Barrens even to this day.
Some people declared they've encountered this supernatural being. The sightings reports are quite recent, one dating back to the '70s. Then, Mary Ritzer Christianson claimed she met the demon on the Greentree Road. The figure she saw was taller than the average person, with goat-like haunches and an enormous woolly head.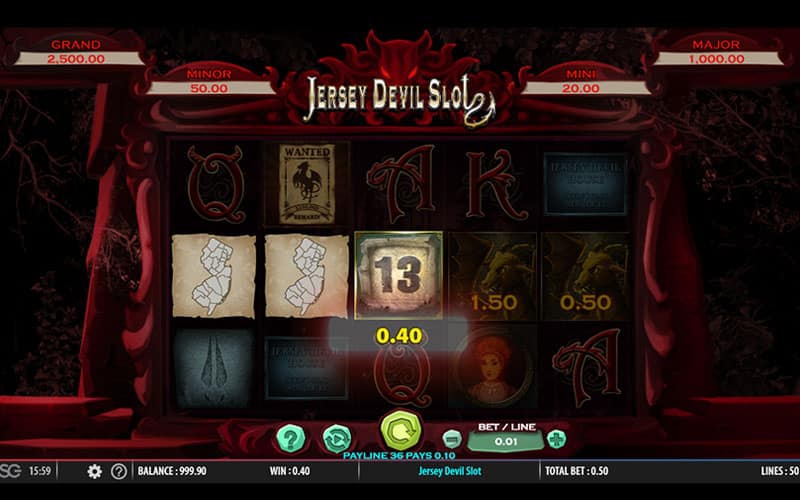 Ghostbusters reimagined as a slot by IGT
When playing IGT's Ghostbusters, you're going to find Slimer too, among other famous elements from the movie. The team is present as well. Fans of this footage will most likely appreciate the effort put into designing this game, the result being very promising. There are 30 paylines, Wild reels, locked Wilds, free spins feature, and bonus games.
Do you remember the movie?
Having a ghost messing around could be quite bothersome. Fortunately, there are 4 guys you can always call. Everyone saw this movie at least once. It's not as creepy as other Halloween films, but it is a classic. An emblematic figure is Slimer, the green ghost or, rather, peanut. While filming a scene, they had to spray-paint a peanut with green. Still, it turned out well, and it is the final result that matters.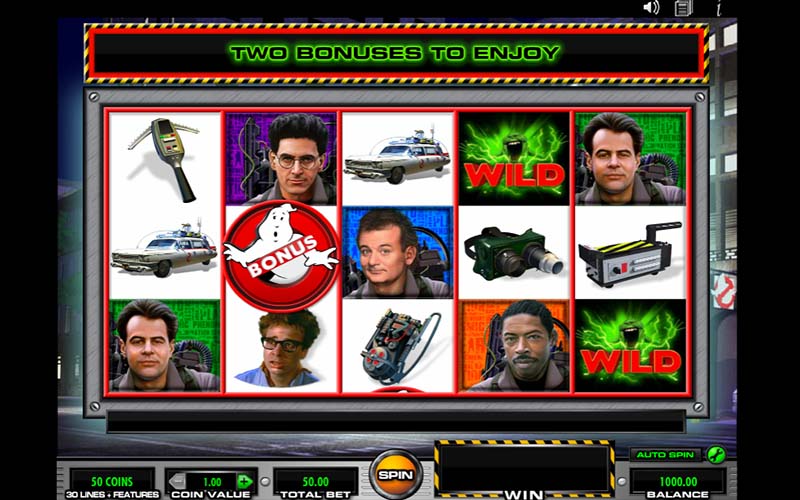 Book of Madness, a haunting slot by Gamomat
Once you step inside the hospital designed by Gamomat, you'll not only encounter ghostly apparitions or hear doors slamming by themselves. Book of Madness also includes zombies, werewolves, and lots of things that will give you the chills.
As there are not many films or books written about a place like this, maybe the Book of Madness will inspire you to come up with your own Halloween story? Play this slot if you want something unique. You shall find here a Wild, Scatter, free spins, 10 paylines, all on a 3×5 board.
This one was made for the gamblers fascinated by haunted hospitals and all that comes with it. Still, Gamomat didn't stop here. The story they tell seems to make places like the Trans-Allegheny Lunatic Asylum seem like a 5-star hotel.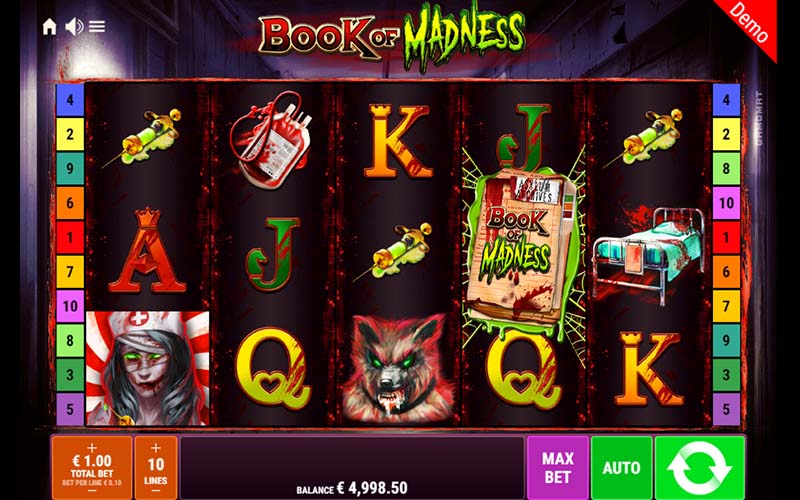 What you'll find inside The Mummy slot
The ones from Playtech have come up with a great slot machine, displaying elements and characters from the movie on a board with 3 rows and 5 reels. If you want a game with Multipliers, Scatter and Wild symbols, and offers you bonus rounds and the possibility to trigger free spins, this is the one.
Since 1999, so many have seen at least one of the movies from the series. You may recall a particular scene when fire and hail start falling from the sky over Egypt. It's clear that producers are great with improvising so there's no wonder that the hail was no more than dry dog food painted white. That doesn't change the impact of the movie and how, after all these years, it still has fans worldwide.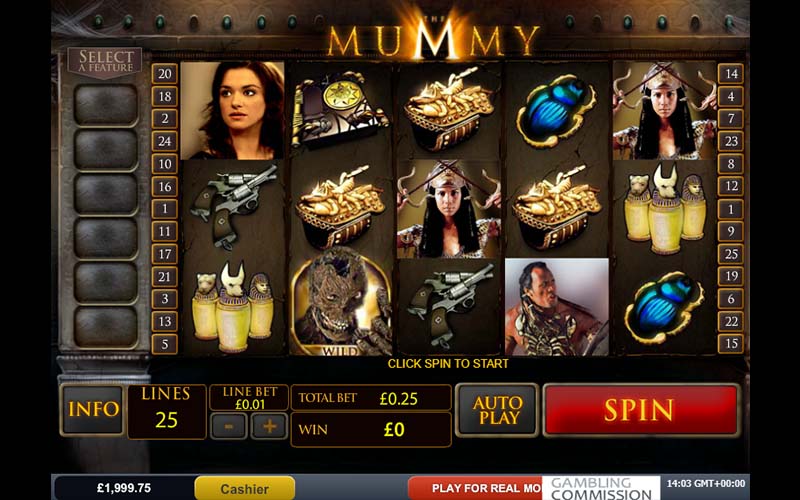 Exploring Tuko Productions' Tortura
Tuko Productions invite you to take a look at the still bloody instruments in a setting that can't leave you indifferent. The underground dungeon they designed seems silent. Maybe a little too quiet to stay like that for long. The only thing that you will hear is the medieval-like music keeping you in suspense.
Dare to spin, and you may trigger the free spins or bonus games. You shall also find Scatter and Wild symbols and even Multipliers.
No matter what perspective you look at torture chambers from, they will always be terrifying. If you consider exploring a place like that nowadays, you'll certainly never be alone. There's no need to mention how the experience would have been to walk around back in the days when it was still functional.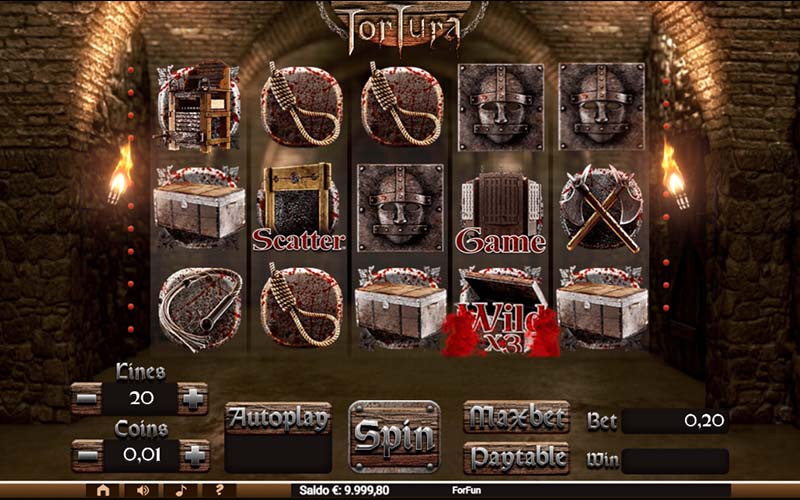 What the Immortal Romance slot from Microgaming brings
There are classical movies, songs, and then there are some video slots that stay with you forever. Microgaming's Immortal Romance is undoubtedly something you need to try at least once. Whoever identifies with the Romantic Goth aesthetic, they've found the right slot machine to enjoy this Halloween.
In this game, the decorations take the player into a dark, gothic mansion, capturing the style's essence. However, this is not the only thing that has been making the gamblers opt for Immortal Romance over the years.
One thing that makes it stand out is the number of paylines. It has 243 lines, which is a lot compared to other games. Besides, the features you can check the bonus game, free spins, Multiplier, as well as the Wild and Scatter symbols. We've tried this game ourselves and wrote a review on it, which you should check out if you need more information.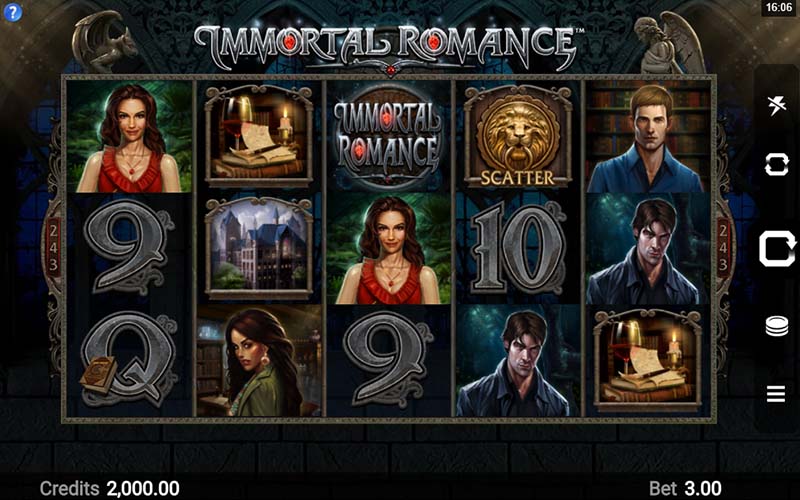 Inside Freemasons Fortunes slot from Booming Games
Booming Games turned the enigmatic organization known as Freemasonry into a slot machine that will give you goosebumps. What qualifies it as a Halloween slot? Thriller and horror are not limited to ghosts and gore. The mystery floating in the air has the same effect, and Freemasons Fortunes has plenty of that.
The symbols are already widely known, as most people have heard about them. The double-headed eagle or the eye inside a pyramid are just some of them. Benjamin Franklin is also present, as he was the founding member of the first American lodge in 1730. The game has 9 paylines, a Wild and a Scatter, and you can activate free spins.
Freemasonry has always been a fascinating topic, especially given the speculations around it. Many stories have been written about this organization, making it sound more like a legend than an actual society. However, famous people have been part of it, and some still are even nowadays. The league exists up to this day and keeps fueling people's imagination.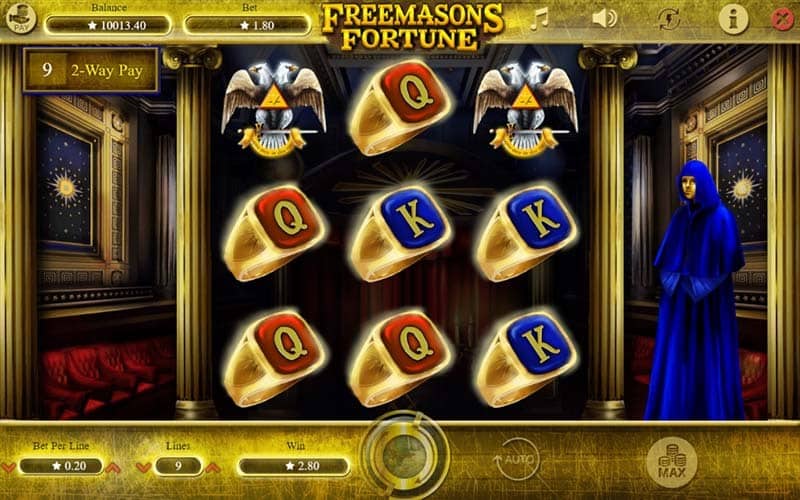 When it's a cold October day, and the darkness falls across the land, while the middle of the night is almost there, the creatures searching for blood will crawl and terrorize the neighbourhood. This must sound familiar. If it does, then you know what it takes to have a good Halloween.
Now that you have gone through this top, you should have made an idea about what these slots bring. We considered this selection to be good enough for the Canadian gamblers. Further, you may decide what game goes best with your idea of a both good and frightening slot.
Nothing compares to a good film, a great song, and an excellent slot to complete the picture. Dim the lights, maybe put on a rainy-mood video, and all that's left is to enjoy whatever game sounds more appealing to you.