Football Ban Stories: 67 Cases From Respect to Disappointment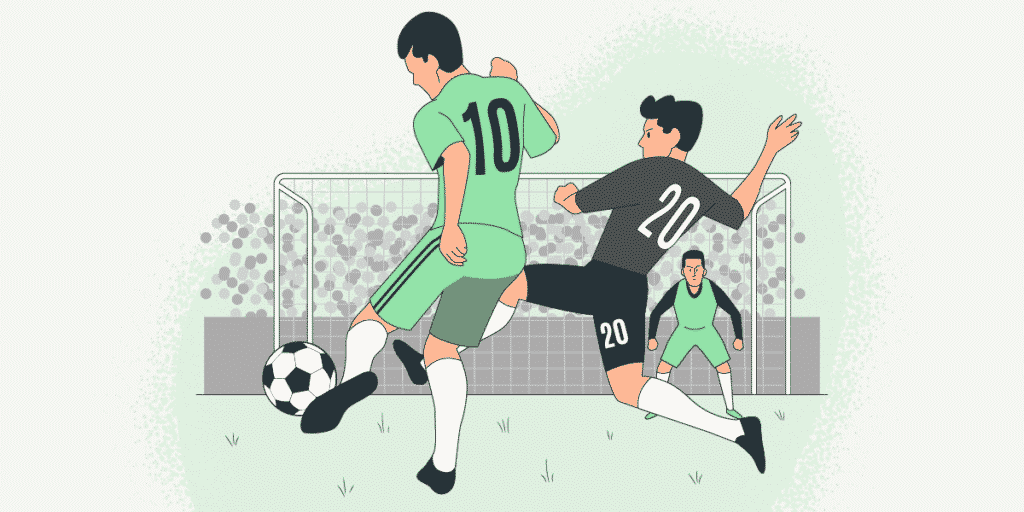 The world of the beautiful sport is no stranger to controversy. And many-a-time football legends and stars found themselves behind bars.
Our contributors researched most of the high-profile cases the football world got, in past and present.
You will find out about the pettiest criminals, as well as the worst killers and abusers out there.
Some did not even serve their sentence, so consider acknowledging their names to be the smallest punishment.
In the Player's Pocket: Burglary & Petty Crimes
We start with the pettiest and most minor of crimes. Whether it is toilet seat stealing, tights burglary, million-euro villa arson, or even a high-profile heist, you'll find out the full stories behind footballers' victimless crimes:
| The Petty Crime Pedestal | The Winners | The Crime | Their Sentence |
| --- | --- | --- | --- |
| Costliest Crime | Breno Rodrigues | Aggravated Arson of a €1.5mil property | 3 years & 9 months, extradition |
| Cheapest Crime | David de Gea | Stealing a £1.19 doughnut | None |
| Most Time Served | César Rodrigues | $100000 heist | years & 4 months |
1.      Jamie Lawrence, and the Robbery that Turned Him into a Pro
The English-born Jamaican Footballer, Jamie Lawrence, was a prolific right winger for many teams from England.
In his Prime
Although during his time, Bradford City FC was where his most appearances and scored goals occurred, Jamie Lawrence first turned professional with Sunderland, where he made a good impression. This change opened the way for playing for several clubs and even appearing as a substitute in the 1997 Football League Final replay while with Leicester.
More notably, he earned Jamaica 24 caps by scoring one goal between 2000 and 2004 and even appeared in 11 FIFA World Cup qualifying matches.
His low Points
Although having had started playing football at three and being continuously involved with local teams, Jamie's harsh upbringing led him to a couple of arrests.
The first came just when his parents were leaving for Jamaica. The police caught Jamie and a friend driving a stolen car.
At nineteen, he was once more sent to Eltham young offenders institute for theft, assault, and a series of robberies. The story kept getting worse, as just before his 21st birthday, he once more engaged in a robbery with a friend.
Most chillingly, his friend turned foe at the trial as he struck a deal with the police to share evidence and speak against Jamie. He got four years for robbery with violence and was sent to the Isle of Man.
The Silver Lining

In 1993, he played on the prison team and scored two goals against Cowes Sports, a semi-professional team. The manager was so impressed by the prisoner that he reached out to the prison governor with a request to enroll Jamie into the team. This turned him into a local celebrity. He was released after 26 months in the can, and in just ninety days, Jamie Lawrence went up to Sunderland for a trial. The rest turned out to be football history.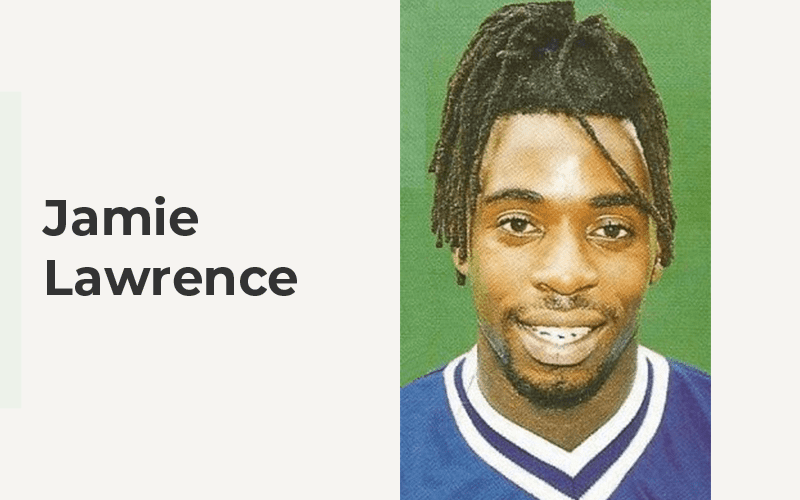 Fun Fact: The warm-up song for his first appearance at Middlesbrough was "Jailhouse Rock." Jamie Lawrence found it funny.
2. Andy Linighan – Calm On-Field, Belligerent Outside
Andy is a famed defender that was active between 1980 and 2000. While he played in the Football League, for Hartlepool United, Leeds United, and many more, his first breakthrough into the First Division happened in 1988.
Oldham Athletic sold the then-25-year-old Linighan to now-Premier League Norwich City, where he became remarkable for his calm defence performances.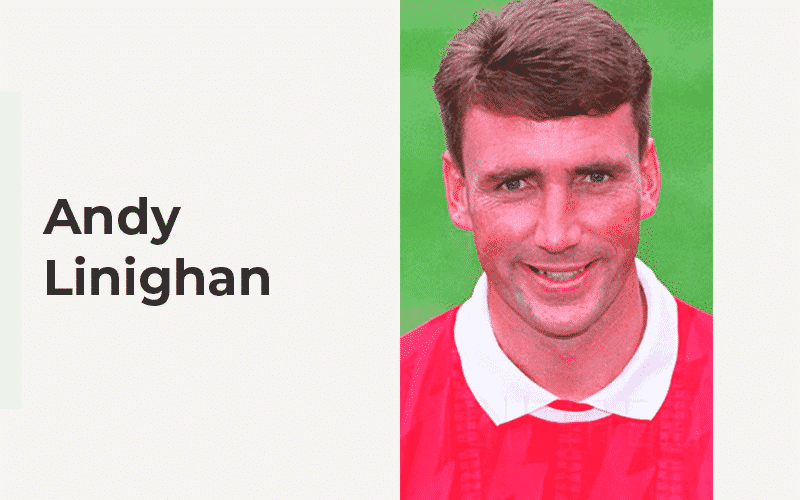 In his Prime
In his first season, Andy Linighan played as backup for Tony Adams, who is another representative on our list, and Steve Bould. This was also when his then-current team, Arsenal, won the First Division. The ten league appearances secured a winner's medal for him.
The 1992-1993 season's end also brought his peak moment. Arsenal beat Sheffield, and spectators got to see Linighan lift the League Cup in celebration.
His Low Points
Although calm as a breeze on the field and worthy of respect for his performances, Andy, like many more, had his run-ins with the law. We can count a minor drunk-driving case, but this is not the most shameful point for the player.
In 1993, he publicly apologized for his anti-Semitic slurs directed at Harold Levy, a Jewish taxi driver. He also refused to pay the £63 fare.
3. David Hillier & The Scandinavian Case Affair
The midfield pro footballer, David Hillier, had a total of 260 appearances and seven goals during his time at Barnet, Bristol Rovers, Portsmouth, and most notably, Arsenal.
In His Prime
He debuted in a League Cup in a tie against Chester City on the 25th of September, 1990. He made 16 appearances in central midfield that same season, and Arsenal won the First Division title with only one defeat.
He became to be known for his combativeness, strength and extensive work rate.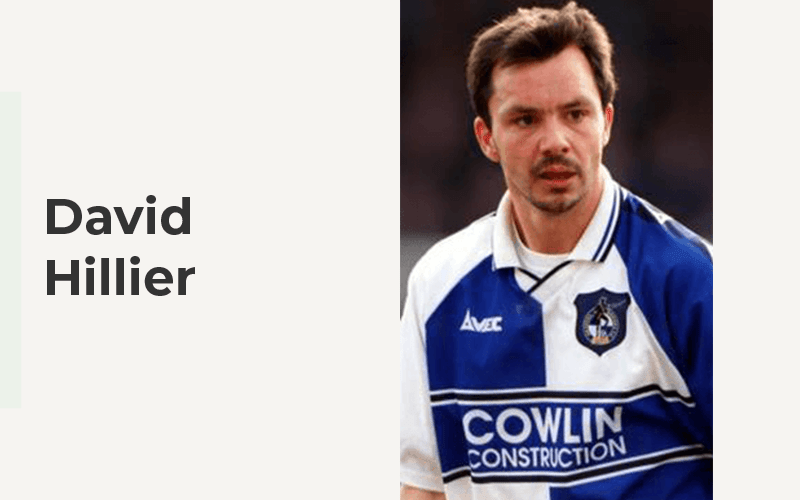 His Low Point
1995. Gatwick Airport. Hillier was returning from a holiday along with Wayne Burnett of Bolton Wanderers fame. The two players spotted an apparently abandoned case at a bus stop.
For some unknown reason, they decided to confiscate it. Unknown to them, the owner, a Danish businessman, intended to come back for it once he retrieved his car. More aggravating was that the case contained clothes and computer equipment amounting to £3000 in value.
Hillier admitted guilt, received a £750 fine and had to pay £970 in total.
4.     Wayne Burnett, The Scandinavian Stealing Case Aid
Burnett was the other Gatwick Airport case heist orchestrator. Before being known for this reprehensible, if not ridiculous, act of burglary, he made a name for himself by playing with Football League teams, such as Leyton Orient, Bolton Wanderers, Peterborough United, and for the Premier League Blackburn Rovers, briefly.
His Minute of Fame
Wayne Burnett scored the golden goal in the 1998 Football League Trophy Final.
His Moment of Shame
It is unclear how much Burnett contributed to the Gatwick Airport incident. What remains clear is that the player was there and, at least from a position of collaboration, he took part in stealing the Scandinavian £3000 case's stealing.
5. The Sad Story of Paul Vaessen
The regretted Paul Vaessen was an English striker. He was active in Arsenal, from 1978 to 1982, appearing 32 times and scoring six goals, and in Fisher Athletic between 1983 and 1984.
The Key Moment of His Career
Vaessen scored a goal against Juventus at the Stadio Comunale during the second leg of a semi-final of the 1980 Cup Winners Cup. This did secure a place in the final for Arsenal, given the away goals rule.
Fun Fact: This was the first time Juventus had lost to a British team at home.
It All Went Downhill
His football career was quickly cut short by an injury that caused ruptured ligaments in his knee and required three operations. Just at 21, he had to retire.
After his time at Arsenal, Vaessen worked a series of odd or low-grade jobs, including a postman or a construction worker.  More tragically, he was knifed six times during a botched drug deal. He lost around 40 pints of blood, and his heart stopped twice while being operated on.
Lastly, in 1998, Vaessen was charged with assaulting a policeman while stealing women's tights from a supermarket store in Farnborough.
Perhaps, his legal representative put it best. Due to his early injury, "[h]is whole life was turned upside down, and he was totally desperate."
He passed away in 2001, at 39. The autopsy indicated a high level of drugs, perhaps unsurprisingly, given his longtime heroin addiction. Authorities declared the death to have been accidental. We hope that Gunners fans will remember him for his short but remarkable time at Arsenal.
6. Bobby Moore, or How a Bracelet Could've Ruined It All
Visiting the classics, Robert Moore was a pro footballer with over 700 appearances. His senior career started at West Ham United, also where his most notable moments occurred.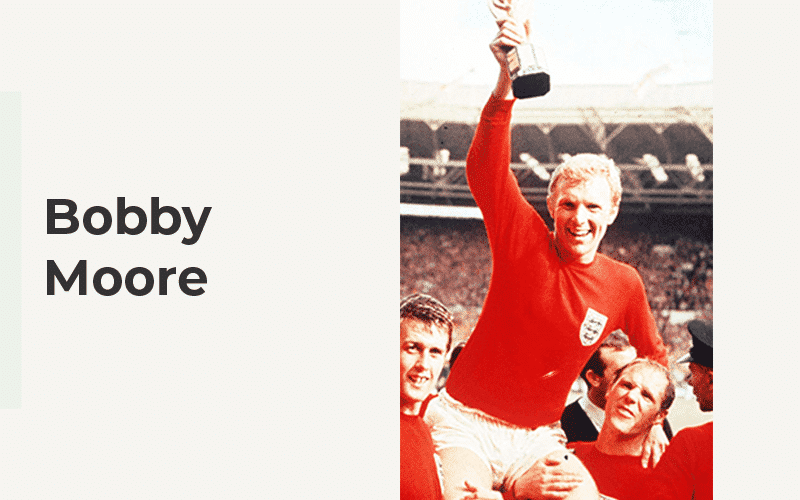 When He was in the Spotlight
He was the captain for West Ham United for over ten years, and more remarkable than all, he led the team to victory in 1966, winning the FIFA World Cup. At age 23, he had the chance to lift the World Cup Trophy above his head.
Fun Fact: He Still is regarded as one of the best defenders the football world ever had. According to Pelé, he was the greatest he has ever played against.
What Cast a Bad Light on Moore?
1970 was the year of the Bogotá Bracelet incident. Bobby Moore was detained for allegedly stealing a bracelet from a jewellery shop in the hotel his team was staying.
The moment was also unfortunate, as it closely preceded the World Cup Finals of 1970. The English National football team was to defend its 1966 won cup.
The reaction following the event spread like wildfire in England. It even sparked a diplomatic intervention incited by Harold Wilson, the ex-Prime Minister of Great Britain.
Moore was conditionally released at the end of May 1970 and managed to play in World Cup matches.
The case two years to be formally closed, and Moore was cleared of any accusations.
7. Glen Johnson – Toilet Humour Turned Theft

Glen Johnson started his pro football career at West Ham United. Chelsea later signed him for a whopping £6million fee after his initial team got relegated in 2003.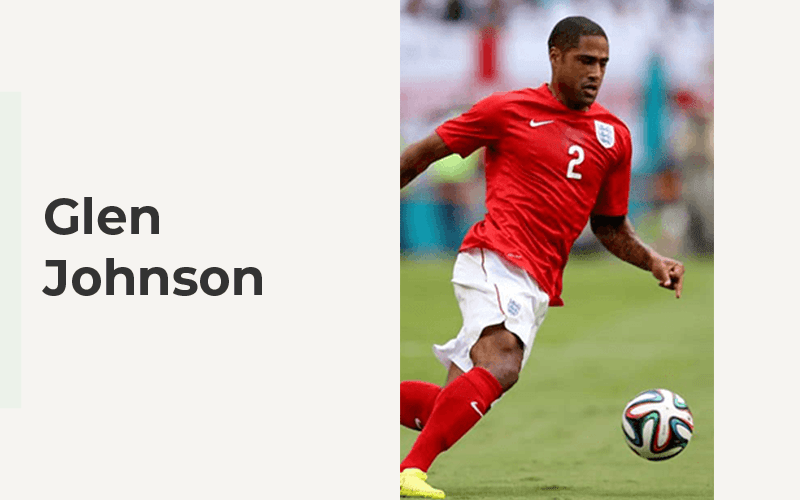 What He Hoped He Would be Remembered by
His time at Chelsea was fructuous, as he helped the team win the 2004-05 Premier League title and the 2005 League Cup Final.
He went on to play for Portsmouth in the 2008 FA Cup final but then moved to Liverpool for another astronomical £17.5million.
Success seemed to follow him anywhere. He played six seasons with Anfield, having had 200 appearances, including the 2021 League Cup Final victory.
What He is Unfortunately Remembered For
Johnson, along with his former teammate, was caught in the act of stealing bathroom fittings from a B&Q store.
From the footballers' perspective, the event was quite a laugh. It all started with Ben May wanting to exchange the toilet seat in his set with a slow closing one, unaware of the £2.35 price difference between the two. They went on to the till paid and thought it to be a score.
They were caught in offside by a CCTV camera. Upon the security guard informing them of their crime, the two sportsmen burst out in laughter. But the joking was cut short, as the police were on the way to reprimand the reprehensible bathroom burglary.
They were given two options: paying an on-the-spot fine or going into legal battles. The two chose the former, as they just couldn't, we cite, "be bothered." Nevertheless, the £80 confirmed their guilt, remaining in football history as the dreaded toilet thieves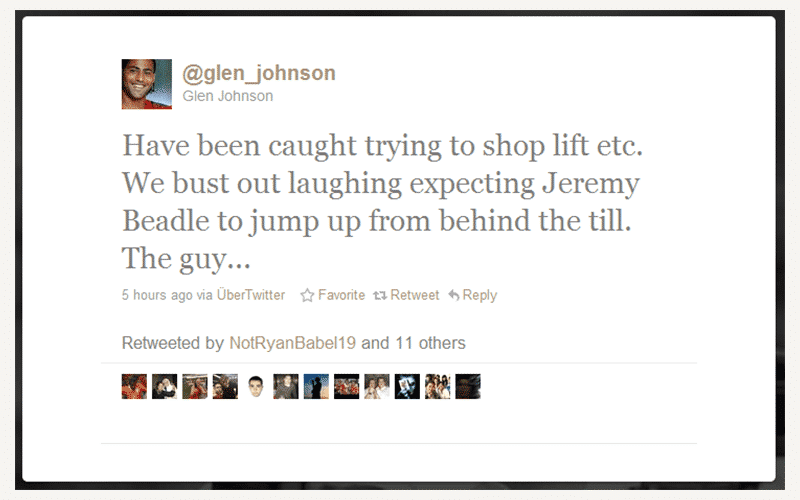 8. Ben May – From Stevenage to Seat Stealing
Ben May played as a striker for most of his career that began at Southampton's youth academy in 1998. From there, he moved on to Fulham's centre of excellence, and in 2000 he finally joined the Millwall youth set-up.
How Did He Do?
Stevenage got May for free in October 2010. He was in the squad that got into League One in the 2010-11 season.
He joined League Two via a loan to the Barnet club. From there, he further signed with Dover Athletic, then Ebbsfleet United, and finally with Bromley. Nowadays, he's the club's fitness coach.
What He's Known for Doing?
Ben May is nowadays better remembered for being the main perpetrator in the toilet seat stealing incident.
We do hope he purchased the nigh-stolen toilet seat in the end and that the extra £80 paid fee guaranteed its comfort.
9. César Aparecido Rodrigues: Team Player, but For Which Team
The São Paulo-born player started his activity at Juventus, a small no-name team at that time. However, the story of its promotion to the top state division will be how César achieved its infamy.
But, Before, What César Achieved
Rodrigues has one Coppa Italia and two Serie A titles with Inter and another Coppa Italia title with Lazio.
Lastly, César represented Brazil twice.
Nowadays, he's the youth coach for Lazio.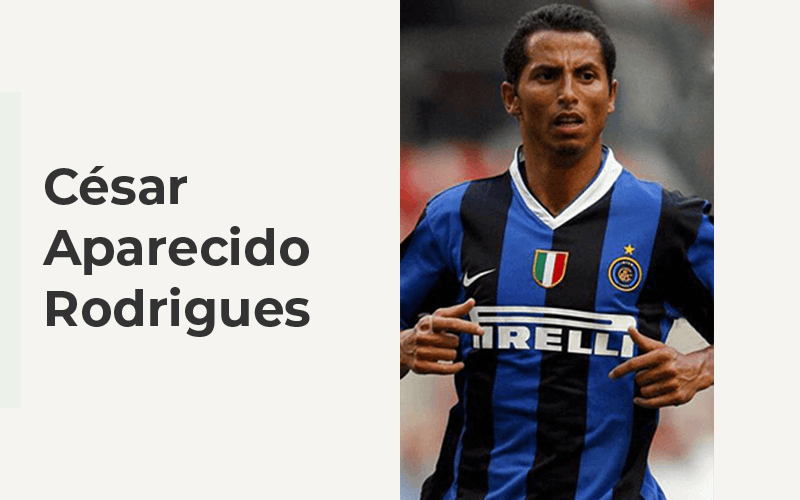 Now, What César is Better Remembered for
1994 was the year when CA Juventus made it. The team was promoted to the top division of the state. César was there to experience it. But the glory and his cut of the award amount were not enough for the young sportsman.
César got tempted by the whopping $100000 that was supposed to be divided among the squad members. The player contacted two of his friends and formed an entirely different squad.
And the three-man team managed to steal the money while it was en route. By all means, César won once more.
Unluckily, authorities caught the squad after they tried to buy cars with cash money. César was found to be the main informer behind the heist.
The stunt got him five years and four months in jail. He is free as of 1998. César resumed his football career, although he had two more years left in the can.
10. Breno Rodrigues's Aggravated Arson
Breno Vinicius Rodrigues Borges is a Brazilian footballer who played as centre-back.
His Career
He started at São Paulo, where he had 34 appearances and three goals during his senior career. He also went on to win the Brazilian League title in 2007 at the same club.
He also played at Bayern Munich, where his squad claimed the 2007-08 DFB-Pokal and Bundesliga titles. Additionally, he was part of the Brazilian national under-23 Olympic team that received a bronze medal in 2008.
The Burning Question
What did the player do?
Breno was arrested in September 2011 on suspicion of aggravated arson. In short, the player burned down his €1.5mil rented Munich villa in a moment of mental breakdown. However, he walked free on bail in October. Nonetheless, German prosecutors charged Breno on this account with a prison sentence of three years and nine months.
More so, the court announced it would deport the player back to Brazil upon completing the sentence.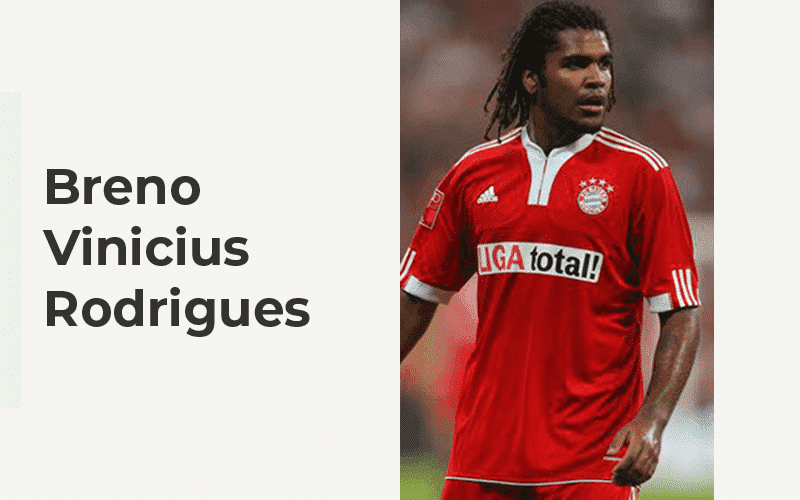 His lawyer claimed that the decision was an error of the law, and Breno was, in fact, under the influence of dangerous medication.
11. David de Gea: The Player Behind the Pettiest of Crimes
The goalkeeper of Spanish origin made a name for himself in the Premier League at Manchester United. He had the fame of being one of the best goalkeepers worldwide.
How He Proved Himself
His list of achievements is extensive. As evidence of its capabilities, he is the first player to have been elected as Sir Matt Busby Player of the Year three consecutive times. He currently holds four such awards. Additionally, he was included four times consecutively and five times in total into the PFA Team of the Year sides.
How He Couldn't Help Himself
A £1.19 Krispy Kreme doughnut from Tesco was too much of a temptation for the legendary goalkeeper.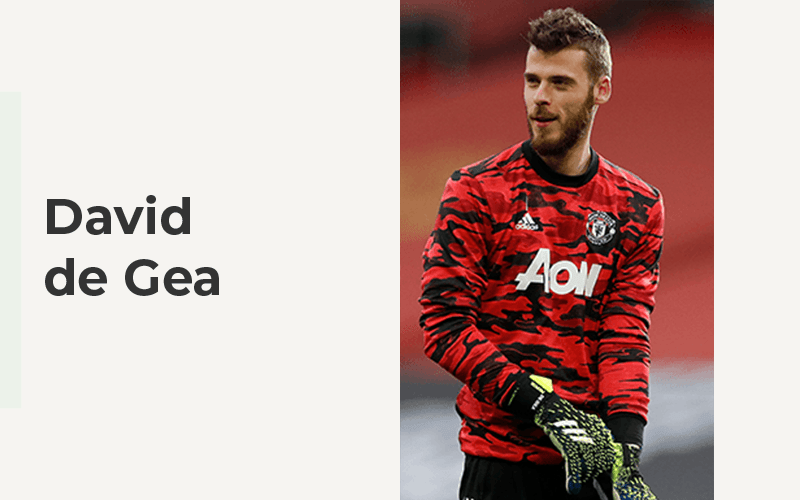 David de Gea was in the store along with two of his friends when he made the hasty decision to gobble down an Original Glazed Krispy Kreme right there, in the aisle. He then proceeded to the exit without paying or buying anything else. He allegedly chose to make his exit in the most unsubtle manner, swaggering and chatting loudly in his mother tongue.
Nevertheless, he was stopped dead in his tracks by security guards. Both he and another of his friends were caught red-handed and sticky-fingered.
The prized goalkeeper was embarrassingly taken in for questioning by the security staff. Up to this day, the players portray the event as a misunderstanding.
No man is important enough to be apprehended by the law, no doughnut cheap enough to be cause for questioning, and no act low enough for our dear players to engage in.
Dummy Run: Drunk Driving
We don't know what it is with English players and their love for alcohol. There is no problem, but too many choose to get behind the wheel, even if visibility is inebriated.
Vehicular felonies and crimes go well beyond drunk driving, but we'll share all the mistakes that had your favourite footballers take the bus for some time:
| Their Feats | The Guilty | Their Charges | Their Sentences |
| --- | --- | --- | --- |
| Most Convictions | Paul Gascoigne | Drunk driving, driving without license or insurance, in two instances, possession of cocaine, assault, harassment | Eight weeks, obligatory rehab, compensation payment, restraining order |
| Most Time Served | Charles N'Zgobia | Driver's test fraud | Little under 5 years |
| The Least Guilty | Anders Limpar | Ran Red Light | £50 fine |
12. Charles N'Zgobia – How to Fake It, Although You Made It
The French-born pro footballer spent well over a decade at Premier League sides Wigan Athletic, Newcastle United, and Aston Villa. N'Zgobia began his career at Le Havre and played either as left and right-winger or an attacking midfielder.
The Early Years of Zog
On the 18th of April 2010, while at Wigan Athletic, N'Zgobia scored the winning goal against Arsenal. This success enabled the team's Premier League survival. Subsequently, it led to N'Zgobia being named the Player of the Year by fellow teammates and Player of the Season by the supporters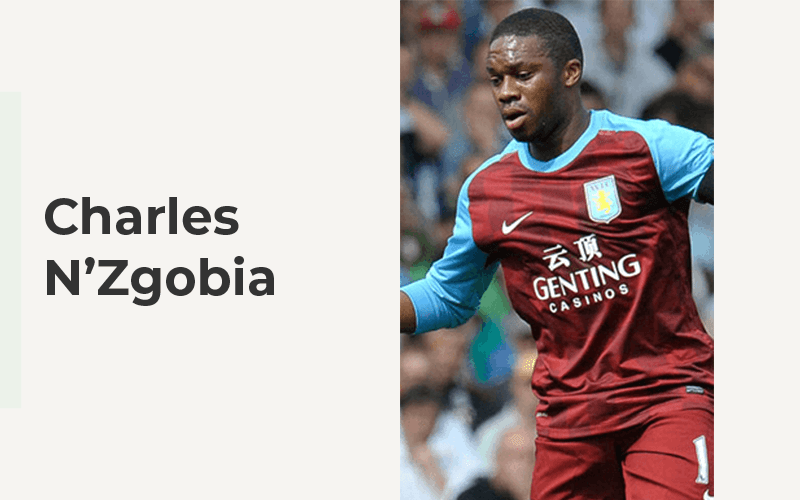 Fun Fact: N'Zgobia received the "Zog" nickname in reference to Lindisfarne's "Fog on the Tyne" song. Newcastle United supporters would chant "Zog on the Tyne" as a sign of appreciation for his contribution.
Where He Went Wrong
The then-23-year-old Zog had his run-in with the law on suspicion of having someone else take the theoretical part of his driving test for him.
N'Zgobia was arrested on suspicion of fraud by false representation when he arrived to complete practical examinations.
It may seem naive but harmless now, but the sportsman faced up to 10 years in jail for his "badly advised" decision, in his teammate's words. His conviction ended up being short of five years.
13. George Best at His Worst
Another legend of past times, George Best, the incredibly talented dribbler, spent most of his time and talent at Manchester United.
Need We Even Talk about His Prime?
1968's Footballer of the Year, sixth in the FIFA Player of the Century vote, you name it. The Irish Football Association Best as the "greatest player to ever pull on the green shirt of Northern Ireland."
The career of George Best is the stuff of football tomes, given his 586 appearances and 207 goals.
Fun Fact: His extravagant lifestyle earned him the "El Beatle" moniker in 1966.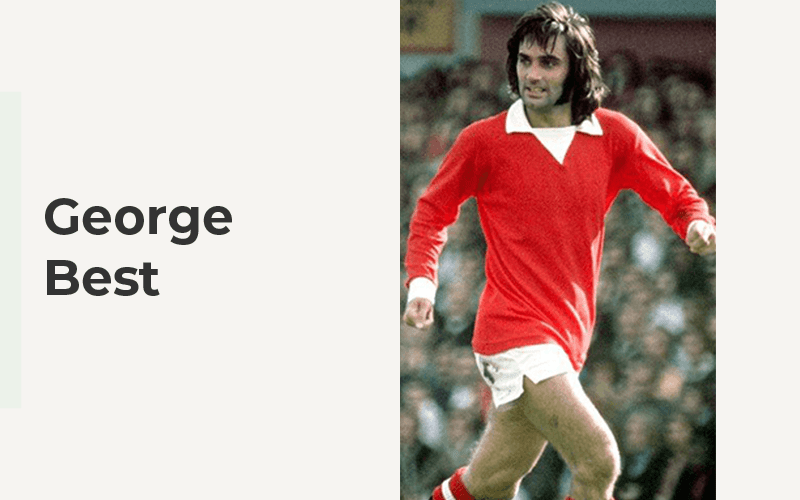 Did He Ever Do Anything Wrong?
Yes, off-field, his off-the-track life led to many issues, most notably, a complicated relationship with alcohol.
In 1984, drink-driving, assaulting a police officer, and failing to show on bail, brought him a three-month sentence. Best spent Christmas the worst way that year, behind bars. Twenty years and one liver transplant later, the football legend was once more convicted of drink-driving. He got banned from driving for 20 months.
In the end, alcoholism was his undoing, as George Best succumbed to lung infection and multiple organ failure due to complications resulting from side-effects of the immuno-suppressive drugs necessary for his liver transplant. "News of the World" published a picture of Best at his request, along with the ominous warning: "Don't die like me."
14. Gary Charles, or How Drinking does not Drive Away the Pain
Number 14 brings us to Gary Andrew Charles, born on the 13th of April, 1970. He played at multiple clubs, most notably at Nottingham Forest, Derby County, and Aston Villa.
Injuries Followed him Around
Gary's history of hurt famously started with a foul by Paul Gascoigne during the 1991 FA Cup Final. Although he was the one fouled, it was Gazza that managed to tear his cruciate ligaments, an injury that struck him on the bench for several months.
Charles kept his close relation to pain during his time at Aston Villa when frequent injuries culminated with a serious hit to his ankle that forced him out of the game and into recovery for two seasons. Changing countries didn't help, as he sustained a sprained right hock with knee joint capsule rupture and was sidelined for two months. He spent another summer recovering from a pubalgia.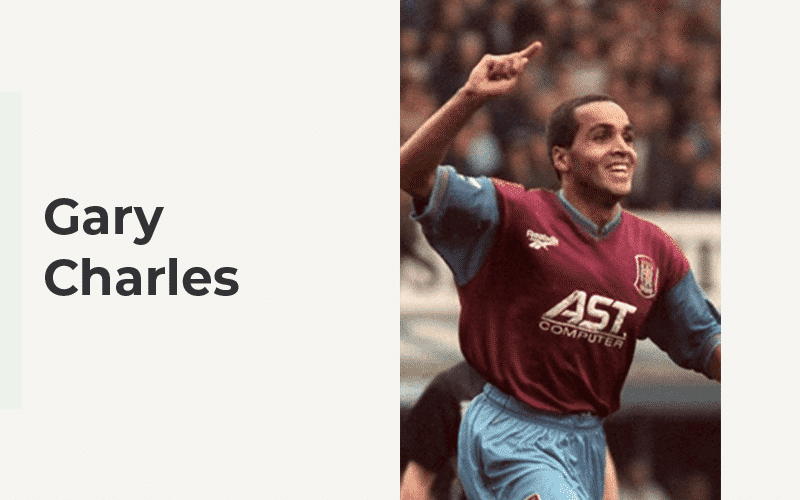 The pain ended on the 29th of July 2002, when he ended his professional career.
After Hurt comes Soothing
His pro soccer career's end brought about a detrimental habit – alcohol consumption. His addiction culminated in several run-ins with the law.
In 2004, police found Gary Charles parked across a slip-road. His car was effectively blocking a whole lane. The way he was found is the stuff of films: ex-soccer star sitting in his car among torn-up money and pieces from the vehicle's shattered steering column. The lowest point? He also had the time to smear his excrement on the car interior. The incident resulted in a four-month jail sentence.
This damming portrait wasn't the last instant of drink-driving mayhem. Five months after, Charles left a Derbyshire pub, got behind the wheel, mounted a pavement, hit a garden wall, drove onto another pavement before stopping, opening his Mercedes's door and collapsing in the driver's seat.
He refused to blow into the breathalyzer each time, but this was not necessary for prosecution. He got another six months in prison.
Gary Charles also secured a 12-month sentence for threatening a bouncer while in a drunken haze. This is not all, as Gary Charles was already serving a suspended sentence for attacking a woman in a taxi office.
Important: We do not want to paint too harsh of a picture. Gary Charles ended up becoming an anti-alcoholism activist, helping young footballers open up and face their drinking issues. In his own words, "addiction does not pick a certain type."
15. Sex, Drugs & Alcohol: Paul Gascoigne's Ills and Sins
There once was a time when Paul Gascoigne was "widely recognized as the most naturally talented English footballer of his generation."
And No Wonder
He won the FA Cup with Tottenham Hotspur in 1991. Four years later, Gascoigne transferred to Rangers and helped them win both a Scottish Cup and a Scottish League Cup.
He debuted in the Premier League and was part of the English National football team for a whole 10-year period, scoring appropriately ten goals in total. The 1990 FIFA World Cup, the Euro 96 semi-finals – Gascoigne was there. Especially during the latter, he scored "one of the most iconic goals in the game's recent history" at that time.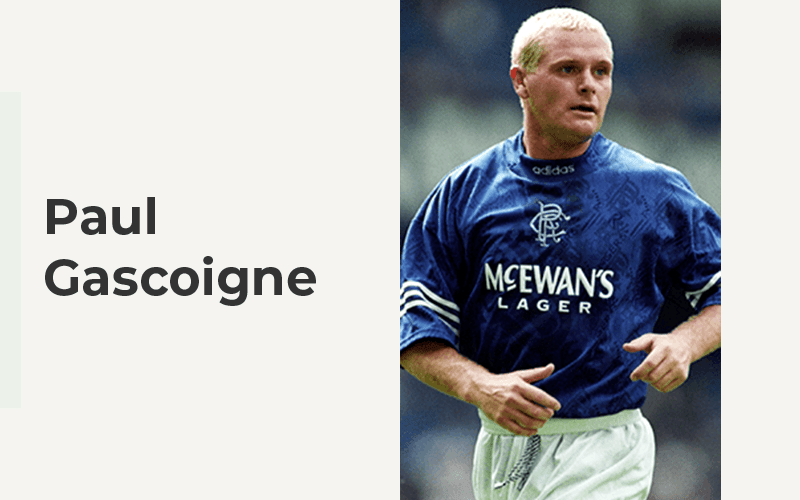 What Happened, Then?
Gazza's later career and retirement were marked by anything but success.
A 32-whisky-shot spree left him unconscious and had his manager Bryan Robson sign him into therapy. Unfortunately, he opted out at his own insistence and returned to drinking heavily.
However infrequent, the therapy sessions resulted in a bipolar disorder diagnosis right before his 2004 retirement. In February 2008, he had to be sectioned due to self-harm.  June came with another hospitalization following an overdose that could have been a suicide attempt.
Two years later, Gascoigne was arrested and charged with drunk driving, driving without a licence and without insurance. This repeated in October of the same year when he allegedly was four times over the limit. He received a warning that time, but Gazza was caught with cocaine in his possession not short of a day. This was the last straw, and he subsequently received a suspended eight-week sentence, as well as going into rehab.
Fun fact: During the 2010 Northumbria Police manhunt of Raoul Moat, Gazza showed up, claiming to be the fugitive's brother and stating that he brought him "a can of lager, some chicken, a fishing rod, a Newcastle shirt and a dressing gown." Unsurprisingly, he wasn't allowed access to Moat.
It didn't end here, as, in 2013, he had to pay compensation for assaulting a railway security guard and being drunk at a railway station.
A restraining order for harassing an ex-partner, a fine for telling racist jokes and abusing his black bodyguard.
Most recently, and the worst to date, Gascoigne was arrested at the Durham railway station and later charged with sexual assault. However, he was unexplainably cleared of sexual assault charges by calling his victim a "fat loss" and justifying his behaviour, i.e., his "peck on the lips," as a way to "boost her confidence."
16. Gary Croft, an Odd Record Setter

You may have seen Gary Croft on the field or might have heard him commentating during his time at BBC Radio Humberside.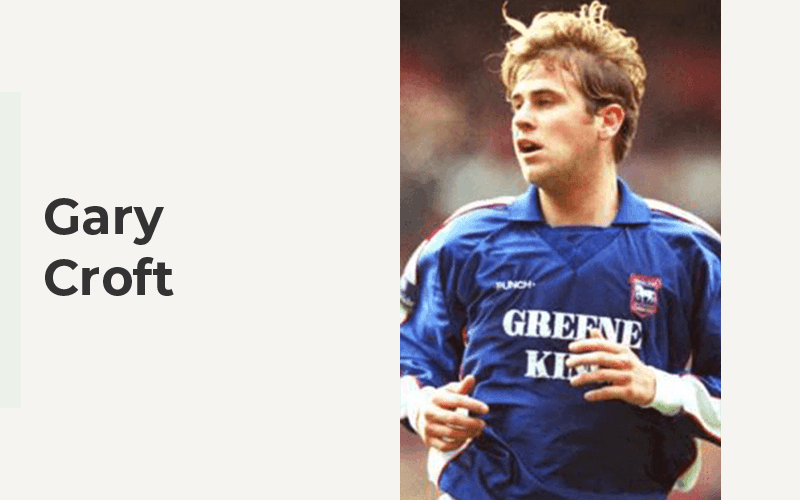 A Rundown of Key Moments in his Career
Grimsby Town: Premier League teams started paying attention due to his versatility and composure.

Blackburn Rovers: He scored his first and only goal with the team in a 1-0 win over Chelsea.

Ipswich Town: As soon as he started playing, he scored against Manchester City.

Back to Grimsby Town: Croft returned to his initial club but struggled to get into his desired position. He was released after two seasons.

Later years: He played for Lincoln City and Grimsby Borough.
Fun Fact: Gary Croft was the first player to get out on the field with an electronic tag on his ankle.
Why did He Play with a Tag?
Gary Croft was just out of jail. He was halfway into serving a four-month sentence for a whopping slew of seven motoring offences. These included driving while disqualified and providing false details to the police.
More aggravatingly, this came right after scoring his debut goal with Ipswich Town.
17. Mads Timm, Racing Away from Premier League
Mads Timm is a Danish footballer better known for his time at Manchester United in the Premier League in 2000.
Did he Perform Well?
He didn't really manage to keep a spot in the first team at Manchester United. He was loaned to Viking, a Norwegian club, where he also scored his first goal.
Timm and six other players were released from Manchester United in 2006 due to an incident in 2005. He returned to Odense, his childhood club, had some success there and was called up to the Danish football national team.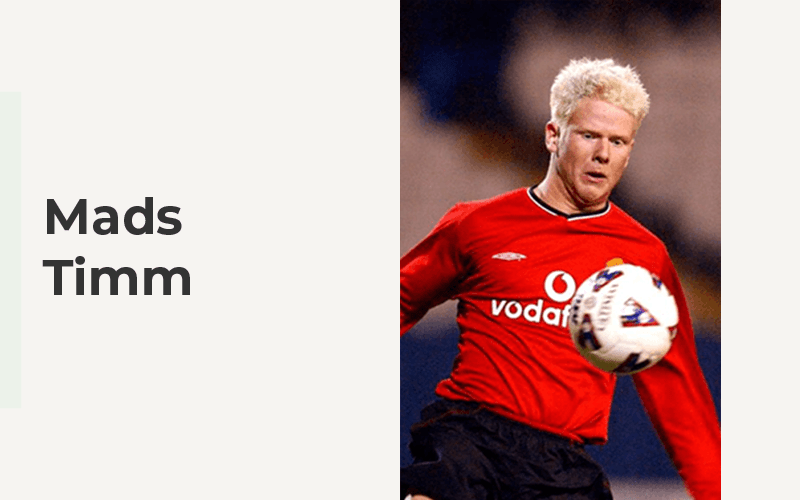 But, what about the 2005 Incident?
Mads Timm was sentenced in March of 2005 for a reckless driving incident. In short, he and a teammate were racing each other. An event resulted in an accident.
Timm spent 12 months in prison for his participation but was allowed to remain in the club until the 24th of May 2006.
18. Callum Flanagan, the Tight Bend that Broke a Career
Flanagan rose through the rank, starting at Old Trafford, and ended up at Manchester United.
How Was the Future Looking for Him?

Callum Flanagan was one of the young hopes of the team. He earned high regard amongst the team coaches, especially after he scored in the 2-0 win of Manchester United against their nemesis, Manchester City. Maybe uncoincidentally, hours before his big break, the soon-to-be hope of the team spent a nice jacuzzi session with Cristiano Ronaldo in the flesh and bones, and hopefully swimsuit.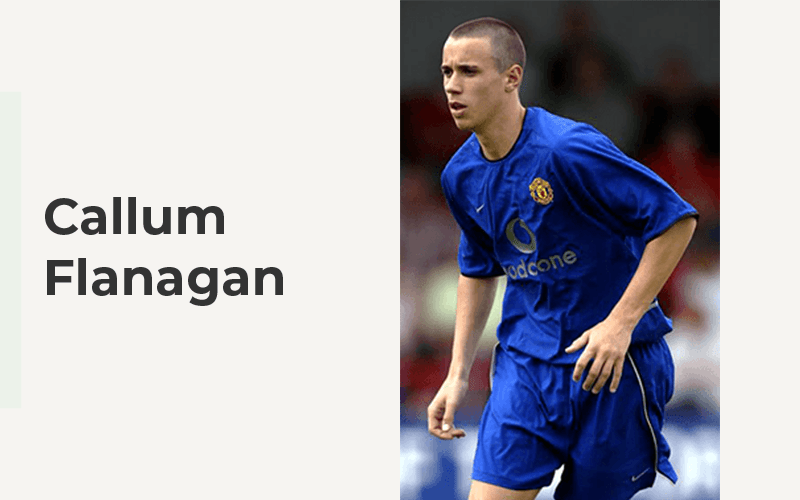 What Happened Then?
Flanagan was taking his mate, Marsh, back home from a training session one evening when he happened to spot Timms at the lights, just ahead of them.
This meeting resulted in the organization of a race. Unluckily, a tighter bend was all it took for Flanagan to lose control of his Honda Civic, flip over, and hit an oncoming Ford Fiesta. From his own description, the scene looked like "a war zone," as both his friend Phil and the Ford Fiesta driver were trapped in the wreckage.
There were no fatalities, but this did not ease Flanagan's guilt over the accident. In the end, he was released from the club, pleaded guilty to dangerous driving and spent eight months in the young offenders' wing of the Lancaster Farms prison.
Fun Fact: Flanagan rebuilt his life, having had played for an Australian club called Western Strikers. He also worked as a trainer and, more interestingly, a firefighter, perhaps in remembrance of the folks that dealt with his youth's mistake.
19. Jan Mølby – What the Great Dane Has Done
Jan started off at Kolding and later moved on to Ajax before spending twelve years at Liverpool FC. There, he had over 200 appearances, scoring a total of 44 goals for the club.
Jan's Success
Imagine this, Liverpool took the league title from Everton just a week earlier, and the club was looking for revenge. It's the half-time break, and Gary Lineker has scored a goal courtesy of a strike, bringing Everton to a 1-0 lead.
You have to secure the title for Liverpool. You go out on the field. Your directions result in some inroads into the opponent's defence. On the 57th, Ian Rush sets up the equalizer. Six minutes later comes another goal, and your team takes the lead. All is well, but you help out with a third goal and secure the win. This is just one of Jan Mølby's success stories.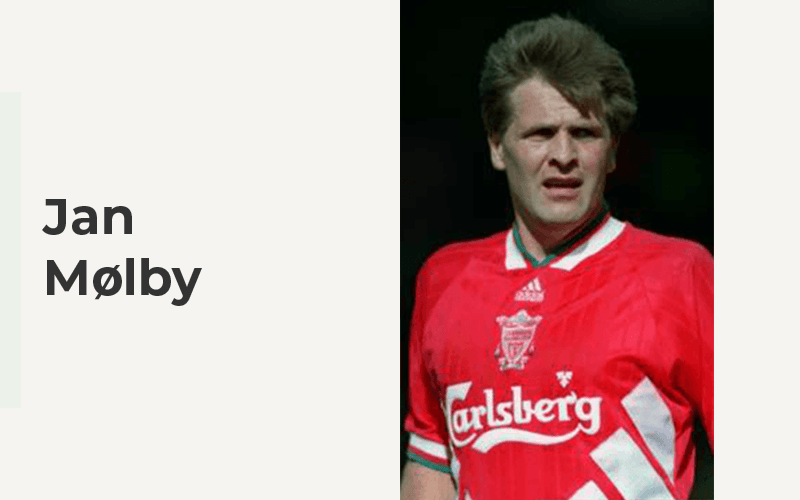 And His Mistake
Jan became a household name, being renowned for his success in penalty taking. 1988-89 came around, and he also managed to score the winning goal against Manchester United in the second league game of the season.
Only that in October 1988, Jan Mølby had a feat less worthy of praise. He turned over his car outside of a nightclub, an incident that earned him three months of jail time for reckless driving.
The club, however, stuck by him, and the Great Dane made a return to Liverpool FC.
20. Jermaine Pennant: More Interesting Off-Field
Pennant is an ex-pro footballer with 353 senior career appearances and 25 goals to boast about.
What's the Best He's Done?
During the 2007 UEFA Champions League Final, he's been there to see Liverpool lose 2-1 to Milan. He also was part of Stoke's team when it lost 1-0 to Manchester City.
He took part in some high-profile matches, but in the end, did not make a strong name for himself.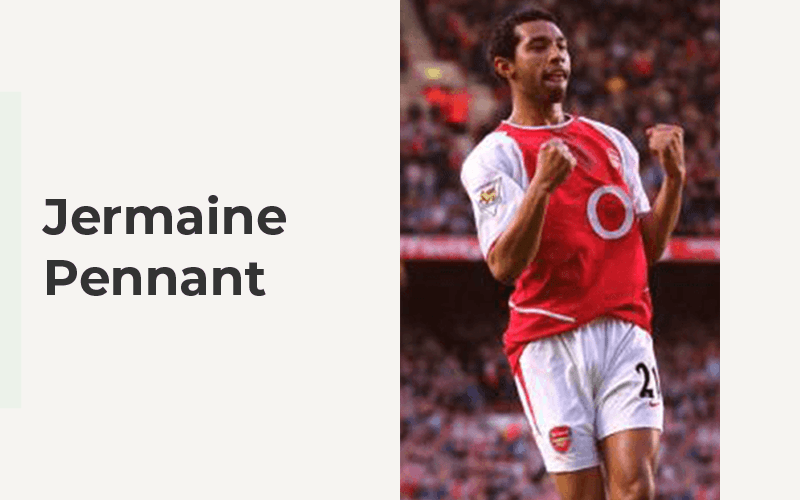 There are some Things we can remember Him by
In 2004, Pennant was arrested for drink-driving and got a 16-month driving ban.
One year later, before the ban ended, he was charged with drunk driving, driving while banned and uninsured, after running his Mercedes through a lamppost in Aylesbury. He also initially falsely identified himself as his mate, Ashley Cole. That landed him a 90-day prison sentence. He got released on parole but had to play with an electronic tag Gary Croft-style.
He also forgot that he owned a Porsche Turbo, somehow, as the luxury vehicle kept accumulating parking tickets. 2012 came with another drink-driving, driving while disqualified, and uninsured, set of sentences following a collision. He got banned from driving for three years, an additional eight-week jail sentence, and a one-year suspension.
Tips: There's so much more to Pennant's story, including his father getting convicted for drug dealing and him having been a contestant on Celebrity Big Brother. However, you can read it all straight from the horse's mouth, as the player wrote an autobiography called "Mental: Bad Behaviour, Ugly Truths and the Beautiful Game." The title is quite the mouthful, and we do not vouch for literary quality.
21. Micky Quinn: Driving While Suspended, Abused in Jail
Liverpool-born Micky Quinn was mainly a centre-forward during his 19-year career that did not include his young-age favourite, Liverpool FC.
What's His Story?
He played for Wigan Athletic, Stockport County, Oldham Athletic, Portsmouth, Newcastle United, Coventry City, Plymouth Argyle, Watford and even PAOK Thessaloniki, having 524 league matches and 235 league goals under his belt.
In 1996, he retired in order to focus on his racehorse trainer career. Nowadays, Quinn covers horseracing and football on TalkSPORT.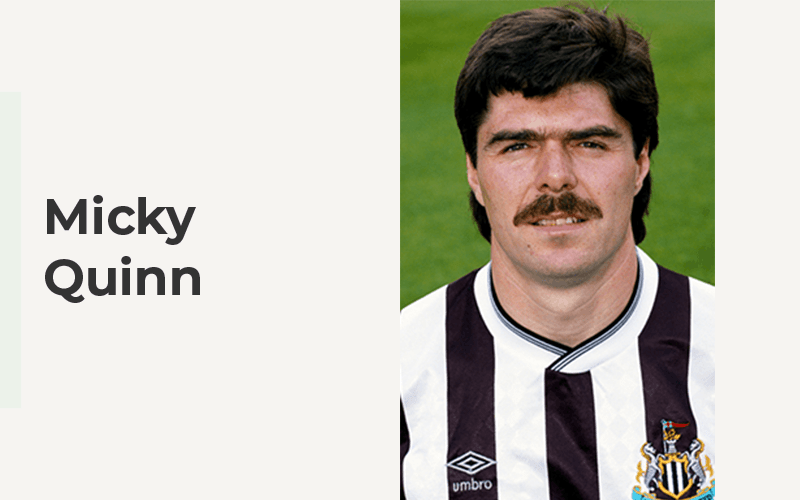 Why is He on the List?
Micky Quinn was sentenced to 21 days for driving while disqualified two times within three weeks.
Fun fact: He arrived at Winchester Prison in a designer Ralph Lauren Suit and hand-made Italian shoes.
Quinn's time in jail was marked by abuse due to his club membership. The first night, he was kept up by inmates chanting "Saints!" or "Millwall!"
The next day continued with abuse. He was tripped by an inmate, shouting, "Penalty, ref!" he went flying and splattered on the floor.
Another inmate inserted a bug into his food, observing that he is "a Scouser, [he] must like beetles."
22. Terry Fenwick & His One 1991 Mistake
Terrence William Fenwick had 455 appearances in the Football League and is the current head coach of Trinidad and Tobago.
Some of His Success
In 1977 and 1978, he was part of the winning team of the FA Youth Cup. Terry scored the only and winning goals against Everton and Aston Villa.
He was also the first full-back to score from open play in an FA Cup Final against Tottenham Hotspur in 1982.
Fun fact: He also holds the English record for most yellow cards in a single World Cup tournament, that being three in 1986. He was also passed by Maradona during the same Cup, who was busy scoring the 'Goal of the Century.'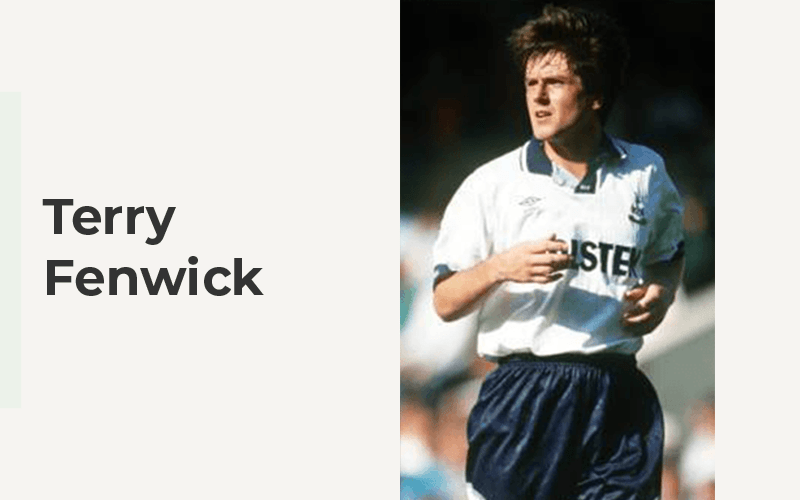 His One Failure
In 1991, Terry Fenwick spent two months out of a four-month sentence in jail after being convicted for drink-driving.
23. Tony Adams, better at the Helm than at the Wheel
Adams was a captain both for Arsenal and England's national football team. Nowadays, he remained in the world of football in the manager's role.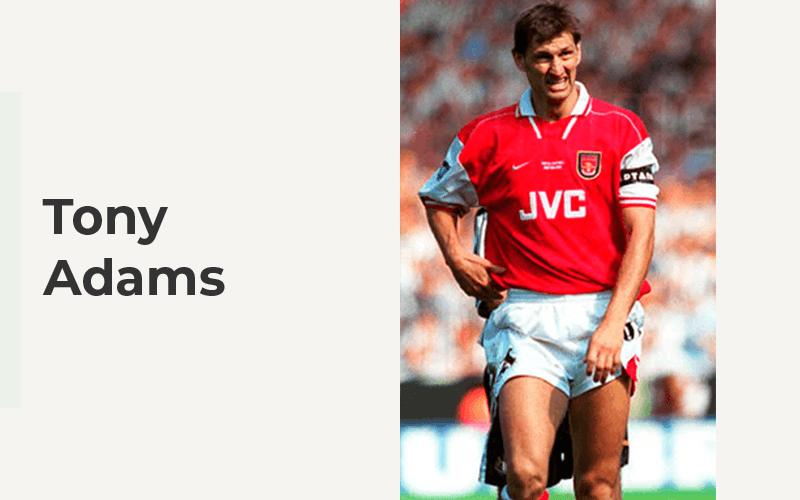 What did His Captaining Bring?
He captained a title-winning team over the span of three different decades, earning three FA Cups, two Football League Cups, two FA Community Shields, and one UEFA Cup Winners' Cup. On a personal note, he had 504 appearances and 32 goals in total.
No wonder Arsenal fans deem him to be one of the greatest club players.
He's included in the Football League 100 Legends. There's a statue of his likeness at the Emirates stadium, along with two others honouring Thierry Henry and Herbert Chapman.
What did this top fellow do?
1990 was the year when Adams got arrested for drunken and reckless driving. Funnily enough, he spent his way to the Chelmsford Prison tied to a Spurs fan. He spent nine months in detention.
24. Anders Limpar Didn't See Red
Sticking with Arsenal for a minute, let us talk about the team's Swedish-born winger that contributed with 96 appearances and 17 goals to the club.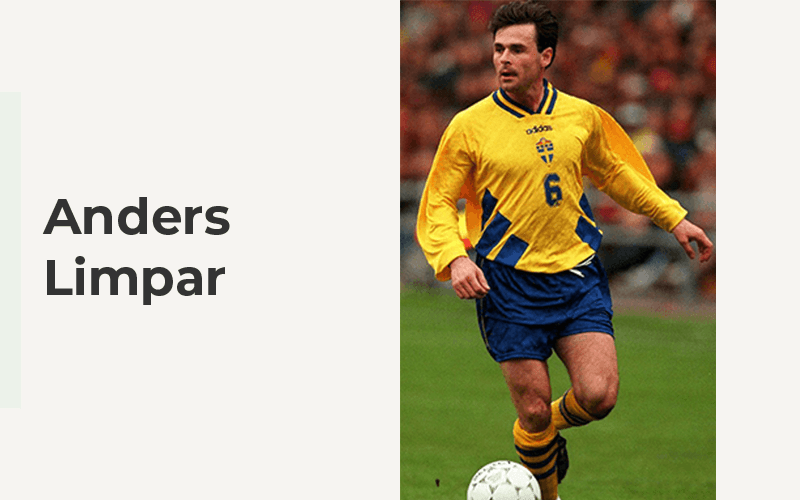 His years of Glory
After spending his formative years in Swedish clubs, he signed for Arsenal in 1990 for £1mil.
During the 90-91 season, he won the league title, scoring some key goals and proving himself to be a certified crowd-pleaser.
His performances included a pretty impressive hat-trick against Coventry City FC on the final day of the league season.
1991 brought him Sweden's Player of the Year award. Sadly, he got sidelined due to injury during Arsenal's 1993 winning streak and eventually fell out with George Graham.
His minute of Shame
His sole contravention was running a red light once. Police appropriately hit him with a £50 fine, which he paid.
Honestly, in the grand scheme of footballers' crimes, Limpar is nothing but an innocent lamb.
25. Paul Merson: Charges, Drugs, Alcohol & Gambling
Now, Paul Merson's is a long story. Nowadays, you'd see him on Sky Sports' Soccer Saturday, but back in the day, he was a successful attacking midfielder for Arsenal, and Aston Villa, among others.
The Good Times
As opposed to Limpar, he was there to win the FA and League Cups in 1993, even managing to score in the League Cup Final
He also secured Arsenal's first European trophy in 24 years, following the 93-94 European Winners' Cup final against Parma.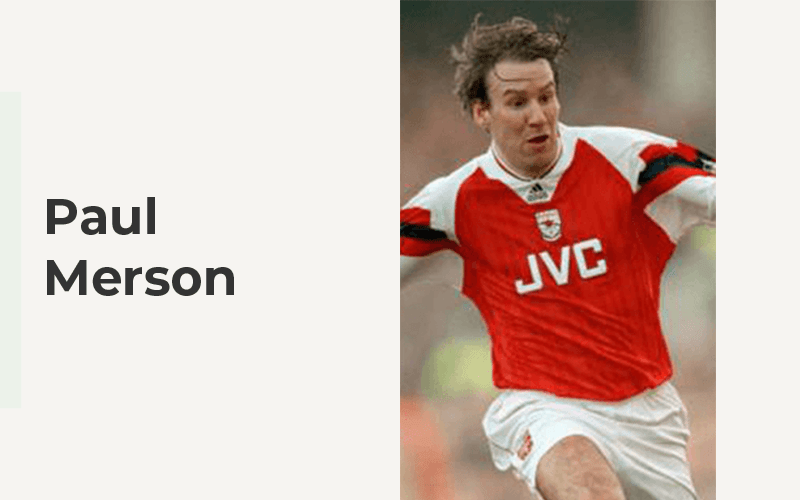 And the Bad Times
Merson's relations ship with drugs, alcohol, or his first wife, weren't all that great. Truly, the former rather caused the latter.
His spiralling down culminated in October of 2011. Merson was well out of his football career, so perhaps he was too slow to react and ended up colliding with a lorry, or truck, for Northern-Americans out there.
He accepted the breathalyzer test and was consequently arrested for drink-driving. Luckily, no one died that time.
Merson also spoke openly about his struggles with the dark triad: drugs, alcohol, and gambling. We know all too well how hard it is to stay in control, Mr. Merson. That's why we try to lend a helping hand. But keeping away from the bottle or any kind of substance is perhaps only the first step.
26. Kevin Campbell Nearly Paid £1800
Another Arsenal darling, Kevin Campbell, spent seven years at the club, appearing 228 times and scoring 46 times.
Started Big and Kept Going
He scored 59 goals in one season while at the Arsenal Academy and also managed to win the 1988 FA Youth Cup.
 Maybe his most stellar time was the 90-91 season when he scored eight goals within ten matches in the run-in to the club's First Division title win.
Sadly, September 1991 brought Ian Wright to the team, and Campbell fell in his shadow. He did have good performances, 93-94 being the season when he scored 19 goals for the Gunners.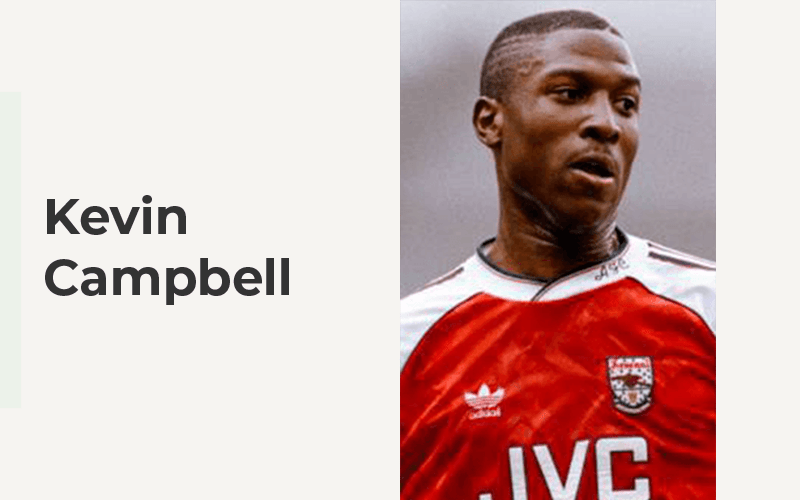 Fun fact: Campbell also got into the music scene with its record label '2 Wikid.' Cheesy name aside, he did sign a record deal with Mark Morrison of '96 'Return of the Mack' fame.
His Mistake
As the rule goes by now, Kevin Campbell too was caught drink-driving. The situation was not as dire or grave as he escaped with an £1800 fine.
27. Charlie Nicholas: Not Always the Best
Some may remember the Glasgow-born-and-raised striker that played extensively at Arsenal and Celtic.
"Soccer's New Best," In a Good Way
Nicholas's entry into the football world was via the Celtic Boys Club before he entered into the team as such, in 1979. His time was well spent, as in 1981, he received the Scottish PFA Young Player of the Year Award for his performance during the Scottish League Cup.
He wasn't done, and perhaps his best moment, at least in his own opinion, was his goal against Ajax, when he dodged two tackles and placed an elegant left-foot finish past the goalkeeper.
Right off the start with the Gunners, Nicolas made a good impression, helping its team to a 2-1 win against Luton Town. You should get the idea by now but let us add this – he was Arsenal's Player of the Year in 1984, and by the end of it all, he holds the 28th position in the '50 Greatest Gunners of all time.'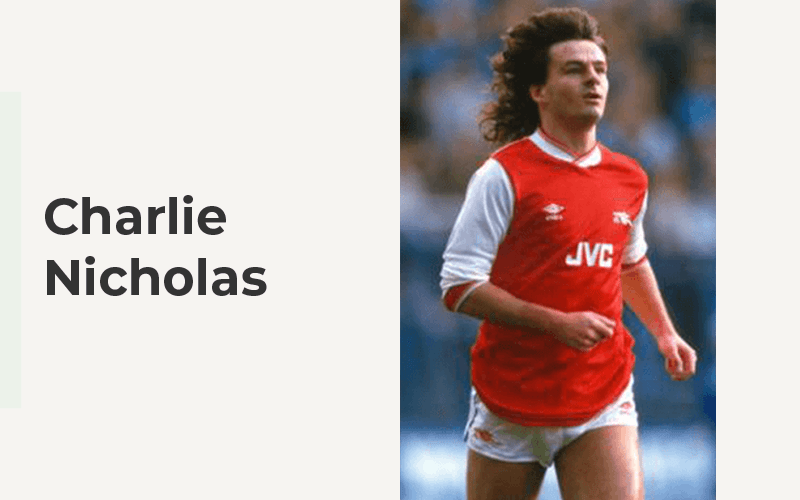 "Soccer's New Best," In the Worst Way
Similar to best and many others, Nicholas did not show the same "genuine class" outside football matches.
In fact, he was the bread and butter of tabloids, earning the appellative "Champagne Charlie" along the way.
In 1984, Charlie Nicholas was found driving with 64 micrograms of alcohol in his breath, of 29 over the limit. He admitted to this fact. It also was happening in the background of Nicholas having been banned for one year from driving two years prior. In the end, he received a £150 fine and a three-year ban.
28. Matty Pattinson: Matty's Undies
We're changing hemispheres with Johannesburg-born Matty Pattison.
What's his Story?
Although he began playing at an early age in his home country, his career was jumpstarted when he and his family moved to England, joining the Newcastle Youth Academy.His 04-05 side-lining put his football future at odds. Patty managed to debut in 2006 in a Premier League game against Everton. Later, he was named man of the match when playing against West Bromwich Albion.
A different type of event marked his later transfer to Norwich City and his time with the club.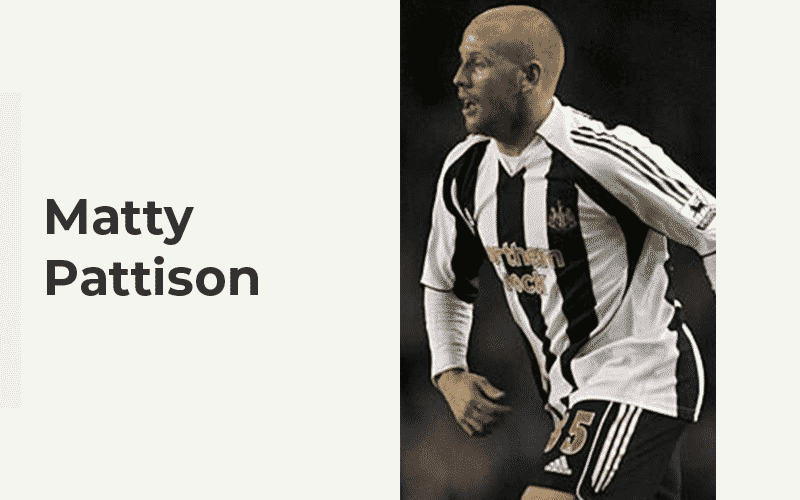 What Happened While being at Norwich City?
Police stopped Pattinson after tailing him halfway through his journey due to erratic driving.
The player was having a hard time standing straight or not slurring his words, and the verdict became clear: drink-driving.
Allegedly, Pattinson spent his Saturday evening drinking at a nightclub. He got in his car on Sunday, still in a haze, believing he was running late for a training session.
Oddly enough, initial reports stated that Matty was in his undies when arrested, but subsequent trial findings fully disproved such suggestions. In the end, Matty "Party" Pattinson checked into a rehab clinic, taking the most responsible decision possible.
29. Wayne Rooney: Threesomes, Drunk driving & the Consequences
Rooney wraps up our driving felony section. Many regarded the player as one of the best of his generation, and no wonder, as he still is the record goal scorer for England's national team and Manchester United.
Just a Few Moments of Stardom
His debut was one instance of Rooney's brilliance. He came to be the youngest player to score a hat-trick in a Premier League match, against Fenerbahce, in 2004.
Old Trafford was the setting for another beautiful performance by Rooney. The striker was arguing with the referee over a decision that was soon to become simply unimportant, as so it happened that the ball dropped in a perfect position for him. And Rooney took note, capitalized on the opportunity, and sent it flying for the top corner, caching net. Simply iconic.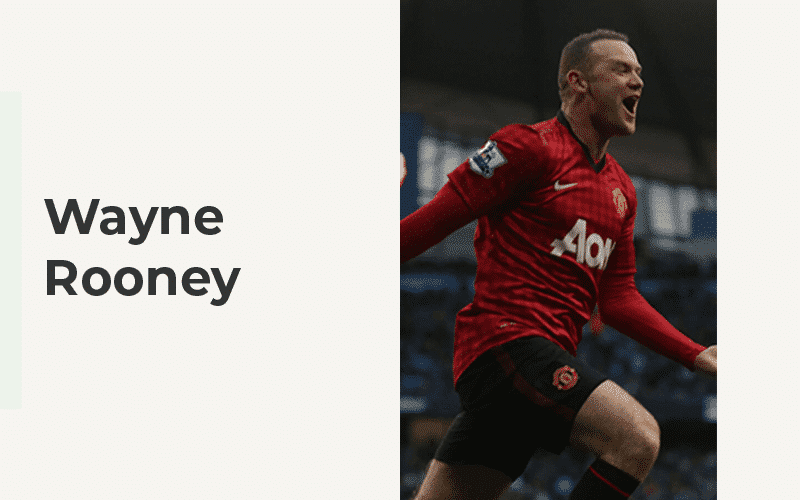 But He Was Less than Stellar When…
We could mention his £1000 threesome scandal that involved TV personalities Helen Woods and Jennifer Thomson but excluded Rooney's then-five-month-pregnant wife. Nonetheless, the player's bedroom business is his to deal with, even when occurring in a Manchester hotel.
What's indisputable is that on the 1st of September 2017, Rooney got behind the wheel while drunk and got caught. The player did plead guilty to driving under the influence, and the court fined him £170, banned him from driving for two years, and sent him to perform 100 hours of unpaid work. Everton, too, fined him two weeks' wages.
A little over one year, Rooney took up the bottle again, but this time kept away from the wheel. This did not hinder him from getting charged with public intoxication and profanity at Washington Dulles Airport in Virginia. His behaviour attracted $25 in fines and an extra $91 to be released without bail on a personal recognizance bond.
On Paper: Tax Evasion & Gambling Related Crimes
You can sprint the entire field in a few seconds, but there is no way to run from the taxman. The following stories show that there hardly is a way to hide your money from authorities. And as an extra, we'll tell you about the players (and officials) that, out of love for money, engaged in anything, from corruption to illegal gambling and game-fixing.
| Financial Crimes Top | The Evaders | Their Charges | Their Sentences |
| --- | --- | --- | --- |
| Most Taxing Crime |   |   |   |
| Most Tax Money Evaded | Neymar | $20mil tax evasion | $1.2mil fine |
| Highest Sentence | José Luis Caminero | Drug money laundering | months served |
30. Guus Hiddink: A Million-Euro Fraud
Hiddink made a name for himself by playing as a midfielder at various Dutch teams, including PSV Eindhoven, De Graafschap, and NEC Nijmegen, before retiring in 1982.
What is He Known for?
His playing career was nothing more than ordinary. However, as a manager, Hiddink worked with the Dutch national team, Real Madrid, where he actually didn't perform well, the Australian and Russian national teams, and Chelsea.
What is He Actually Known for?
Hiddink got in hot water in February 2007 while he was working with Russia's national team. A Dutch Court found him to be evading €1.4 million in taxes after falsely claiming a residence in Belgium.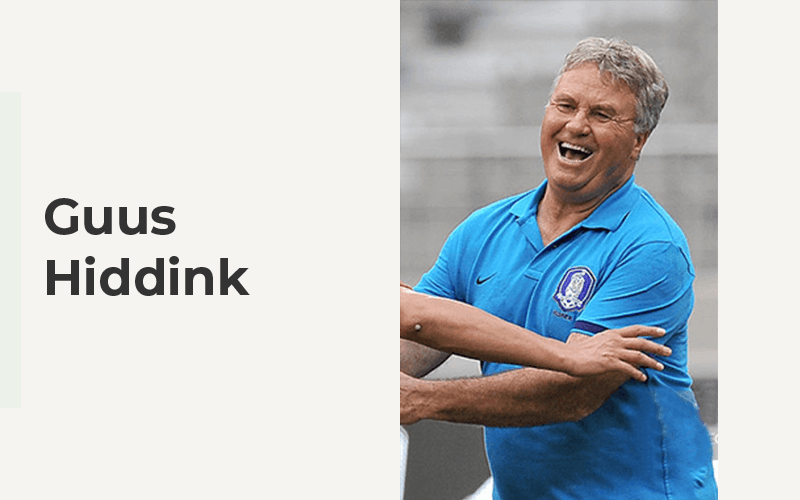 Prosecutors were demanding ten months in jail for Russia's coach. Still, the Court ruled in favour of a suspended six-month sentence and a €45,000. The justification behind the leniency was that Hiddink had no prior convictions, and the publicity around the case represented enough punishment.
Was this enough? It does not seem like it. Nonetheless, the Russian Football Union's president, Vitaly Mutko, showed its full support for the coach. The million-euro tax evasion did not seem to nag him as long as it was not happening within Russia. 
31. Yordan Letchkov: Mayor & Money Magician
Yordan Letchkov was a versatile player who could play both as a central midfielder and left side. A capricious player, he nonetheless was an impeccable dribbler, with 406 appearances and 101 goals during his career.
One Key Moment in His Career
Letchkov made waves by scoring the winning goal against Germany in the 1994 World Cup quarterfinals. Although Bulgaria's team reached the semi-finals, it failed to capitalize on the opportunity and lost against Italy.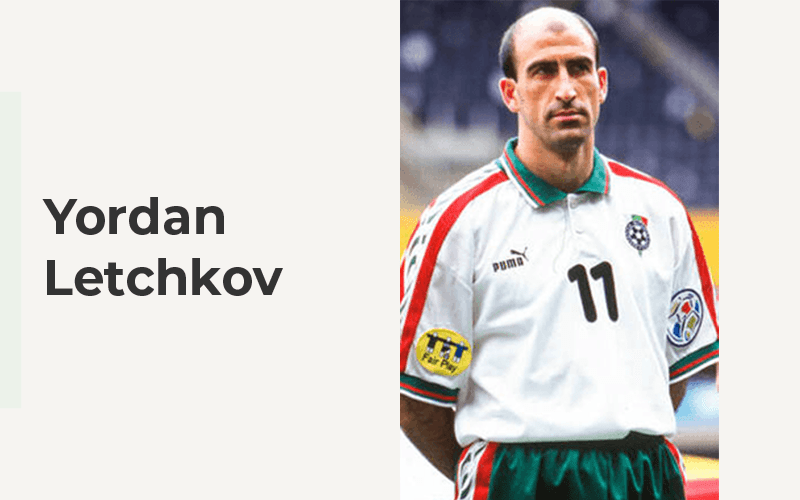 Letchkov, the Corrupt Mayor
"The Magician," Letchkov managed to dribble away some liquidities while being the mayor of his hometown, Silver. His contraventions included embezzlement and abuse of power. Although he was charged with official misconduct, the Burgas appellate court restored him to his previous position on the 28th of June 2010. He lost the following local elections.
32. Ian Wright, Tax Evasion Was His Nicest Charge
Ian Wright, another key player of Crystal Palace and Arsenal, finds a place on our list.
The Years of Glory
Wright accumulated 501 appearances and 239 goals over his career.
He held the Premier League title over his head with Arsenal and also lifted the European Cup Winner's Cup.
As of now, he remains the Gunners' second-highest scorer and Crystal Palace's third.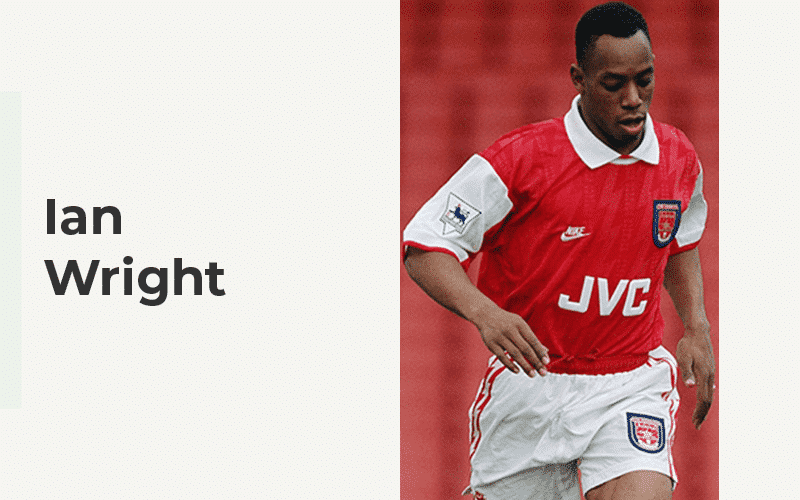 How did He Mess Up?
He wasn't always the gent sportsman we expected him to be. In this order he:
Spat and gestured obscenities to Oldham fans, attracting a £1500 fine.

Punched Spurs' David Howells and was banned for three months.

Gestured obscenities at Brian Wigginton, getting a £5000 fine.

Called Robbie Hart a "Muppet" and got to pay £1000 for it.

Spat at a female QPR steward and rightly paid £750.

Had to apologize for several comments, including when he called referees "incompetent little Hitlers."

And finally, was charged with tax evasion and got a two-week sentence.
33. Lionel Messi: The Big Tax Mess-Up
It will be hard to bring justice to Lionel Messi's career and persona. The Argentine pro-footballer and captain has nothing short of legend status.
We wouldn't be wrong to call him the face and key figure of both FC Barcelona, where he appeared 520 times and scored a whopping 474 times, bringing his appearance-to-goal ratio at almost one-to-one, and Argentina's national team, with which he played 151 times, and got net 76 times.
Let's Just List His Achievements
Up to date, Lionel Messi:
Won a record six European Golden Shoes.

Won another record six Ballon d'Or awards.

Got on the Ballon d'Or Dream Team in 2020

Won ten LA Liga titles.

Got seven Copa del Rey titles.

Won four UEFA Champions Leagues.

The total number of titles won with Barcelona goes up to 34.

Holds the record for most goals in La Liga, 474, and European league season, 50.

Had the most hat-tricks in La Liga, 36, and the UEFA Champions League, 8.

Had a staggering 192 assists in La Liga, 21 in a European League season, and 17 in Copa America, all current records.
He won 34 titles with Barcelona, including three FIFA Club World Cup awards, won the 2005 FIFA U-20 World Cup, the 2008 Summer Olympics, the 2021 Copa America, and was a runner-up for the FIFA World Cup in 2014 with Argentinian national teams.
Fun fact: Just as a testament to his value as an Argentinian player, Messi got a statue in Buenos Aires.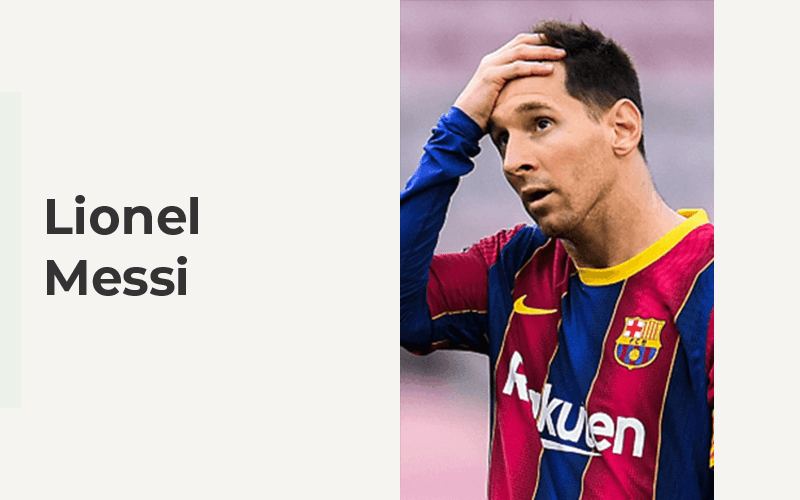 Ok, But Where did He Fail?
Take a moment to regain your breath after that list before we move to where Messi messed up.
In 2013, authorities started suspecting Messi of tax evasion. And they weren't wrong, as around €4.1mil resulting from sponsorships between 2007 and 2009 were evaded via tax havens Uruguay and Belize.
The player maintained that he did not know about these issues, as he only signed documents handed down to him by his father and other advisers. And the claim seemed to work, at least for Messi, the son, especially since some documents presented in court seemed to have his falsified signature.
Nonetheless, a signature is a signature, and the court had to convict. The football superstar-father crime duo was struck with around €3.5mil in fines. They upped the amount by paying a €5mil voluntary corrective payment, equivalent to the unpaid tax plus interest. Messi barely escaped a 21-month prison sentence that the Spanish courts reduced to a meagre €252000 fine. His father, too, got to walk free by paying €180000 instead of getting 15 months in jail.
We just have to imagine how awkward family dinner time at the Messi estate must be nowadays. Nonetheless, it must be nice to dodge prison with a down payment amounting to €400 per jail day.
34. Javier Mascherano Masked His Taxable Funds
Another Argentinian footballer who got the hammer down on him due to tax fraud was Mascherano.
Before His Mistakes, His Achievements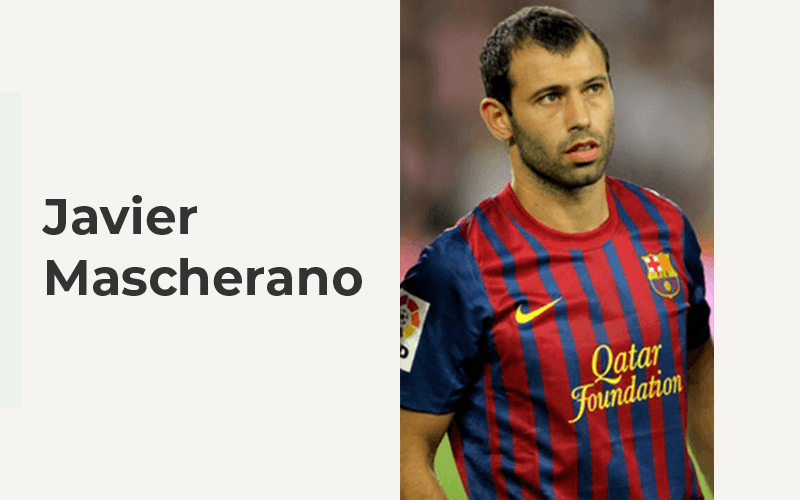 He won the Primera Division 2003-04 Clausura with River Plate, Campeotano Brasileiro Serie A 2005 titles with Corinthians, 19 La Liga, Copa del Rey, Supercopa de Espana, UEFA Champions League, Super Cup, and FIFA Club World Cup titles with Barcelona, and two Olympic Gold Medals with the Argentine team.
Now, His Wrongdoing
In October 2015, the player pleaded guilty to two counts of tax fraud. The sum in question was over €1.5mil in undeclared funds in 2011 and 2012.
He did try to avoid jail and was fined €800000. Mascherano got a one-year sentence for tax evasion, but this too got suspended, and the player did not serve any time.
35. Neymar Jr. In One of Football's Highest Tax Evasion Cases
Neymar da Silva Santos Junior, Brazil's shining star, went on to play as a forward for Paris Saint-Germain, Barcelona, and the Brazilian national team.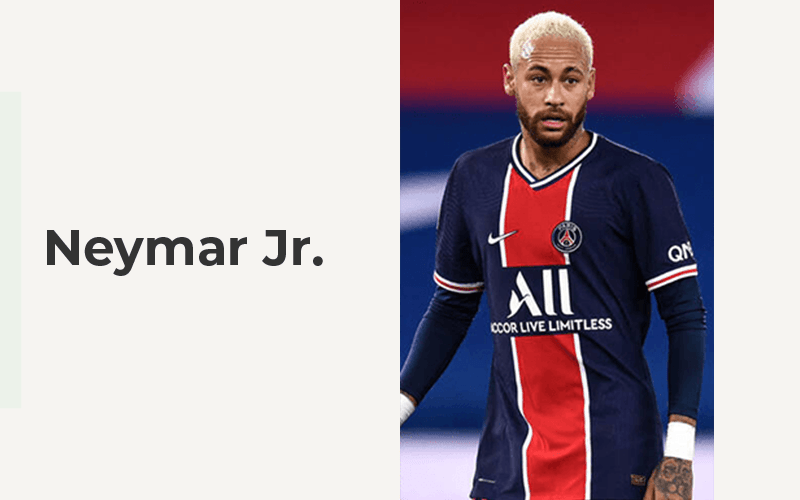 How Many Appearances, Goals & Wins?
When he played for Santos: he appeared 177 times, scored 107 goals, and won three Campeonato Paulista titles, the 2012 Copa do Brasil cup, the 2011 Copa Libertadores cup, and the 2012 Recopa Sudamericana cup.
While at Barcelona, he had 123 appearances, 68 goals, two La Liga titles, three Copa del Rey cups, the 2013 Supercopa de Espana cup, and won the 2015 FIFA Club World Cup and 2014-15 UEFA Champions League cups.
He appeared 70 times and scored 56 goals for Paris Saint-Germain, also winning three Ligue 1 titles, three Coupe de France, and two Coupe de la Ligue cups, and another two Trophee des Champions titles.
He also won the Brazilian national team four Superclasico de las Americas titles and one FIFA Confederations cup.
How Much Tax Money Evaded?
In 2016, Brazilian courts found that Neymar failed to declare several abroad income sources from 2011 and 2013.
What resulted was a R$188.8mil fine and all of Neymar's assets being frozen.
And the issues kept piling up. As recently as 2020, the Spanish tax office started new investigations into possible discrepancies during two-player transfers. While the situation still is unclear, the tax authorities indicated that Neymar may have missed some debt deadlines and could have retained up to €26.2mil from a Barca deal. The jury's still out, but Neymar clearly is in hot water once more.
36.  How Ronaldinho got to Win a Prison Futsal Tournament
Another football legend hailing from Brazil, Ronaldo de Assis Moreira, better known as Ronaldinho Gaucho, got his name in the annals of the beautiful sport's history and in the books of tax authorities.
His Career in Cups, Caps, and Stats
He started his youth and later his senior career with Grêmio, earning 89 caps and 47 goals and winning the 1999 Copa Sul and the 1999 Campeonato Gaúcho.
He passed through Paris Saint-Germain, where he had 55 appearances and 17 goals, arriving at FC Barcelona in 2003. This period was most fructuous, with 145 caps and 70 goals, as well as two La Liga titles, another two Supercopa de España cups in 2005 and 2006, and the 2005-06 UEFA Champions League title.
He spent some time with AC Milan, Flamengo, and Atlético Mineiro, earning five more titles. He had 511 total caps and 205 goals.
He also represented Brazil in several championships, most notably winning the 1999 Copa América cup, the 2002 FIFA World Cup, and the 2005 FIFA Confederations Cup. His total national team appearances are 97, with 33 goals.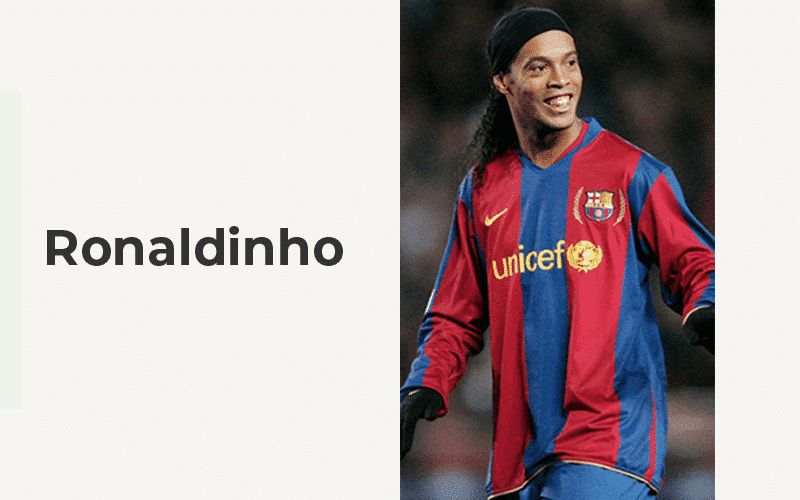 His Legal Troubles in Allegations, Fines, and Sentences
In 2019, Ronaldinho had 57 of his properties seized by Brazilian and Spanish authorities due to unpaid taxes. Creditors were seeking to recover around £1.69mil from the superstar. The whole situation resulted in confiscating both his and his brother's Brazilian and Spanish passports, effectively banning them from travelling abroad.
It all started when Roberto de Assis and his sibling built a fishing platform on a heritage-protected area on the Guiaba river in the south of his home country. For this, they got a tough R$8.5mil fine.
The brothers finally struck a deal to pay R$6mil for their tax problems by the 1st of October, an agreement the two failed to respect in the end.
One year later, in March, Ronaldinho was found by Paraguayan police to have used a fake passport to travel to a charity event and book promotion. Both he and his dear brother were detained.
Fun fact: While incarcerated, Ronaldinho participated in a futsal tournament. His team was evidently victorious.
He did try to appeal the detention, but in the end, he remained under house arrest until the 24th of August 2020, when the brothers agreed to a plea deal with $90000 and $110000 fines.
This came following their cooperation with investigations. Officials decided the two were acting in good faith and were, in the end, deceived by Brazilian businessman Wilmondes Sousa Lira, who provided the fake documents, and was subsequently arrested.
37. George Graham Given the Boot for Backhanders

We'll move our attention away from Latin America for a minute and go back to the good old Gunners, with former player and manager George Graham.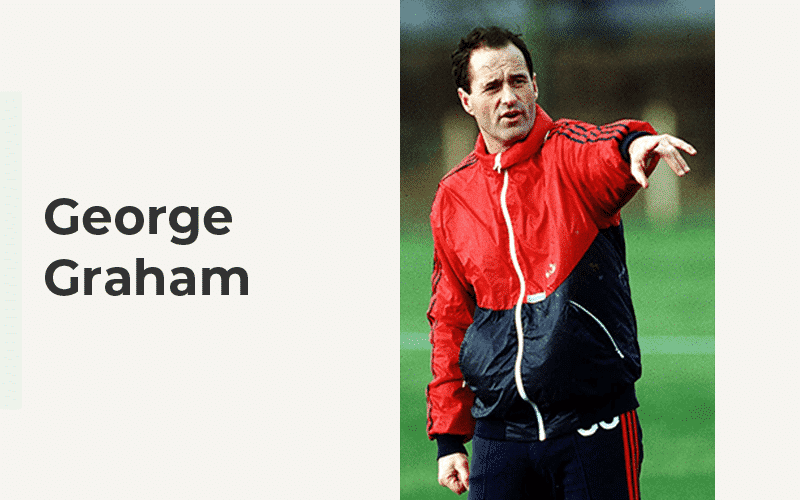 As a Player
In the 1966-67 and 1967-68 seasons, he was Arsenal's top scorer and later became an integral part of the Gunners' double-winning side in 1970-71. His times at Arsenal can be summarised thusly: six years, 308 caps, and 77 goals.
He also played at Chelsea, Aston Villa, Manchester United, Crystal Palace, and Scotland.
As Manager
He had several clubs under his management, such as Millwall, Leeds United, the Spurs, and his dear Arsenal, the club notably winning another double under his rule.
Given his managerial skills, why did Arsenal kick him out of the club? And it was kicking out. The answer is simple: George Graham accepted a bribe. No legal troubles came of it, but the FA banned Graham from football for one year.
38.  José Luis Caminero, In Bed with Drug Traffickers
Caminero started his youth career with Real Madrid, later having 39 caps and four goals at Real Madrid B.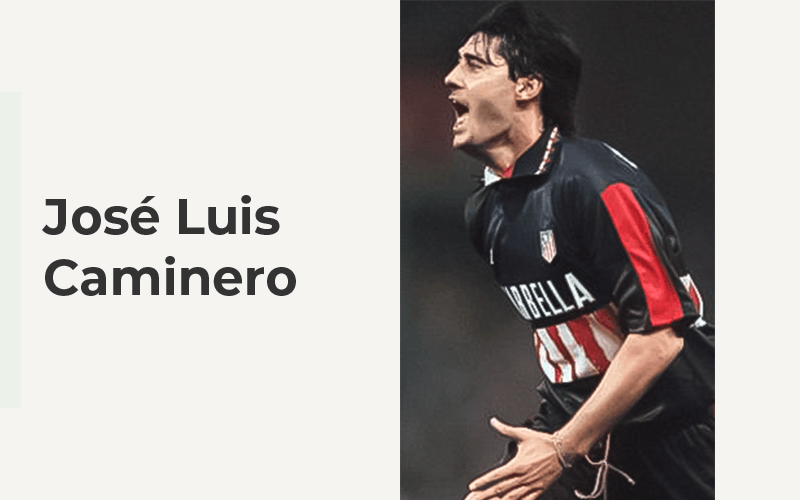 When He Peaked
He moved to Atlético Madrid during the 1993-94 season, becoming an essential member in the squad's historic 1995-96 double. He had nine goals in 37 appearances within the league.
Within the same season, he received the Spanish Footballer of the Year award from El País and Don Balón, two prestigious magazines, managing the feat of being the sole Atlético player to hold both awards same season.
In the 1996-97 La Liga campaign, he netted 14 goals, his career best.
His Low Point
His moment of disgrace came in June 2009. Spanish authorities arrested Caminero for alleged connections to drug trafficking operations. He wasn't at the helm, by any means, his relegated role being to launder the resulting drug money.
The case may seem minor, but the complex operation included the exchange of small-denomination bills handed to an Usera jewelry store into high-value notes via multiple locations. Caminero was caught while transporting €58500 in €500 bills, and the total seized sum totalled €1854550.
The player pleaded guilty to the charges and received four months in prison and a hefty €17237 fine.
39. Cristiano Ronaldo Is Anything but A Saint
The main man of Juventus, and the captain of the Portugal national team, widely thought to be the best player in the world, winner of five Ballon d'Or awards and four European Golden Shoes – Cristiano Ronaldo dos Santos Aveiro.
Fun fact: Ronaldo is the first Footballer to earn $1billion in his career.
A Summary of Success
Manchester United: 196 caps, 84 goals, and won three Premier League Titles, the 03-04 League Cup, two Football League Cups, the 2007 FA Community Shield, the 2007-08 Champions League title, and the 2008 FIFA Club World Cup.

Real Madrid: 292 appearances, 311 goals, and earned two La Liga and Copa del Rey titles, the 2012 and 2017 Supercopa de España cups, three UEFA Champions League, and FIFA Club World Cup titles, as well as the 2014 and 2017 UEFA Super Cups.

Juventus: with 97 caps and 81 goals, he won two Serie 1 awards, the 2020-21 Coppa Italia cup and the 2018 and 2020 Supercoppa Italiana cups.

Portugal national team: had 179 appearances and 109 goals and won the 2016 UEFA Champions League cup and the 2018-19 UEFA Nations League title.
We can all be certain of his credentials for the title of world's best player, a position he's fighting with Messi over.
However, let us see if Ronaldo beat his Argentinian rival in the area of faced legal troubles.
Certified in Sports, a Fraud in Finances & Alleged Abuser
His legal battles began in July 2017. The player was hit with the charge of evading short of €15mil in taxes from 2011 to 2014. As in the case of Messi, the funds in question came from the sale of image rights and sponsorships. Ronaldo hastily denied the allegations.
But the law had its last word. Ronaldo agreed to a two-year sentence plus a considerable €18.8mil fine. Luckily for him, Spanish legislation permits for prison time amounting to two years or less to be spent under probation, so the soccer star dodged his deserved jail time on the condition of no further offences.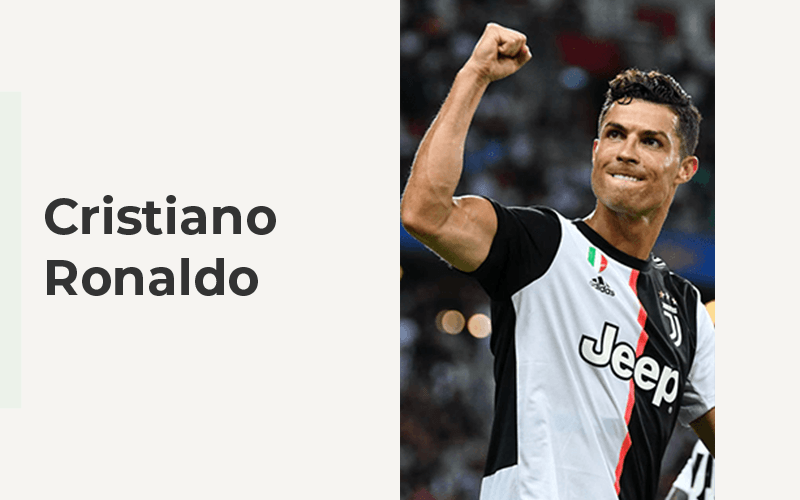 Moving to more aggravated allegations, Cristiano Ronaldo was accused of and investigated for rape on two counts. The first came in 2005 and was bought forward by two women. The claim was that Ronaldo, along with another man, took the two women back to a penthouse suite after meeting at a nightspot. Somewhat oddly, the accusers retracted their accusations within days, as the Crown Prosecution Service ruled out prosecution due to lack of evidence.
History repeated itself. In April 2017, just before his tax evasion scandal, the Last Vegas Police Department started investigations around a rape allegation originating in 2009. Here, the situation turned out considerably iffier.
Cristiano Ronaldo paid the woman in question $375000 for a non-disclosure agreement. His lawyers then issued a declaration, denying the accusations and deeming the whole endeavour a smear campaign, directed by Der Spiegel, a German magazine.
Naturally, the rape case went nowhere following the 11-clause non-disclosure agreement that barred the victim from speaking of the night in question and stipulated that she has to divulge the first names of persons in the know and destroy any electronic, written or other materials related to the events. The document does not shed a good light on the pious prayer bead toting star.
In more recent years, the victim came out of anonymity, broke her silence, and went on a renewed crusade for justice. Her new efforts are upheld by her current unflinching lawyer, who considered the case against Ronaldo solid and justified, and the non-disclosure agreement not legally binding. The full story that came out proved to be simply horrendous, and it looked like it was a matter of time until Ronaldo joined our shameful Worst Foul category.
Unfortunately for the victim, and justice in general, Las Vegas police decided that the act could not "be proven beyond a reasonable doubt."
Failing the Test: Crimes Involving Drugs & Substances
"I just don't understand why today's players go near drugs," says Mark Ward. He served considerable time in jail for involvement with Class A substances. We cannot understand either, but we will share all the instances where footballers got in hot water for selling, dealing, or just chasing a high.
| Drug Penalty Pedestal | The Offenders | Their Charge | Their Sentence |
| --- | --- | --- | --- |
| Most Time Served | Jhon Viáfara | Cocaine Trafficking | Eleven Years |
| Highest FA Fine | Adrian Mutu | Gross Misconduct | £13.8mil |
| Most Innocent | Robert Lewandowski | Drinking in an undesignated area | None |
40.  Mark Ward
Mark Ward, the former footballer, not politician, played with many Premier League teams, including Oldham Athletic, West Ham United, and Manchester City.
When He Hit It Big
His Northwich Victoria team was a runner-up to the FA Trophy in 1983.
But it was later, with Birmingham City, he was the winner of the 1995 Football League Trophy.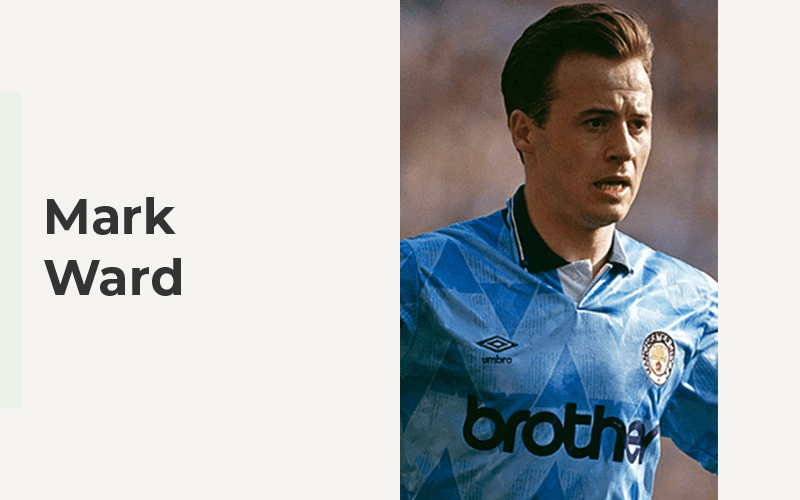 When He Was Hit by the Law
In 2005, Mark Ward was charged with involvement in supplying drugs in Liverpool. Authorities found four kilograms of cocaine in his Prescot house in May of that year.
While he did admit to knowing of the drugs' presence on the premises, Ward denied owning the cocaine.
This did not help his case terribly, and he got an eight-year sentence. After four years served, he was released. He currently tries to rebind his severed ties to the football world, despite his severe sentence.
41.  Michele Padovano, From Stricker to Being Struck with Charges
Padovano was a striker at multiple Italian and English football clubs, most notably Cosenza, with 103 caps and 22 goals, and later Juventus, with 41 caps and 12 goals.
His Heyday
He had his claim to football glory at Juventus in 1996 when his team won the 1995-96 UEFA Champions League title, the UEFA Super Cup, and Intercontinental Cup.
He also won Supercoppa Italiana twice, in 1995 and 1997.
 He ended up retiring in 2001.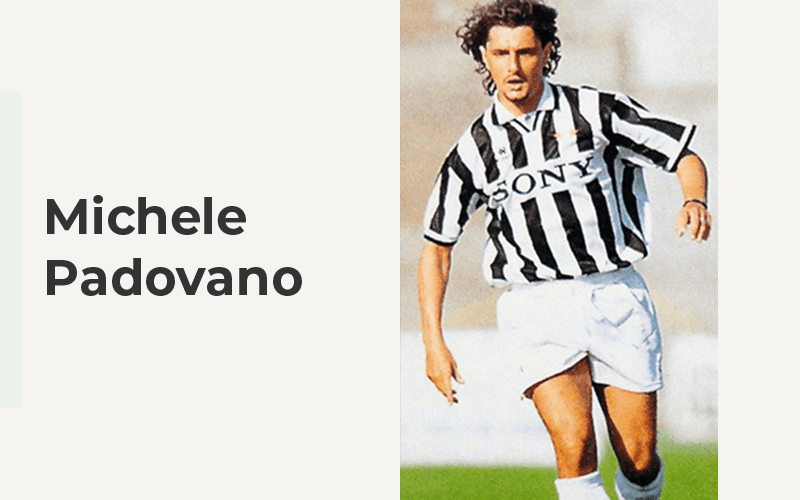 His Later Hashish Deals
Five years after retiring, Italian police arrested Padovano in Torino over allegations of hashish trafficking.
He was part of a vast drug operation from Morocco to Italy through Spain, the busting of which resulted in 33 arrests.
Padovano had a total of nine charges against his name but was acquitted of three. He ended up being sentenced to eight years and eight months for criminal association aimed at drug trafficking. His childhood friend got the shorter end of the stick, having to serve 15 years in jail.
42. Rene Higuita, Pablo Escobar & Carlos Molina's In-Betweener
José René Higuita Zapata, known by the appellative 'El Loco' for his high risk 'sweeper-keeper style, became a legend of football but also garnered infamy due to his ties to the drug world.
First, Higuita the Goalkeeper
He currently holds a pioneering place among the ten best goalkeepers in history, having had even scored 41 goals from 1985 to 2010.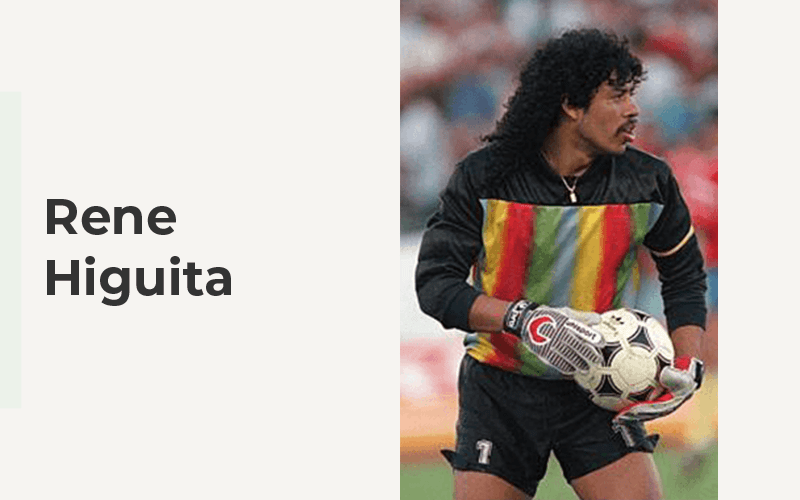 Fun fact: Higuita's playstyle that implied even leaving the net to dribble other players motivated FIFA officials to change some official rules, outlawing the possibility of goalkeepers handling the ball after it being passed by teammates.
Higuita is maybe most notable for his impressive 'scorpion-kick' that has the player get completely airborne and bring his hind heels forward to divert the ball, achieving an overall look of a scorpion readying his sting. His 1995 maneuver against England at Wembley Stadium holds the 94th rank in Channel 4's 100 Greatest Sporting Moments.
Higuita, the Kidnapping Accomplice
Medellin-born 'El Loco' was the go-between for renowned drug barons Pablo Escobar and Carlos Molina. This led him to a nigh-career damming carrier job.
Higuita had a hand in the release of Molina's daughter as he delivered the ransom money. By all counts, he honestly pleaded for innocence or at least naiveté regarding Colombia's kidnapping laws. Surely, many could have taken the delivery of funds to be an honourable gesture on his part. Still, the fact that he also received $64000 for his services blurs the lines a bit.
In the end, he was incarcerated for seven months and was then released without charge.
Fun fact: In a documentary for ESPN, Higuita maintained the theory that his visiting Pablo in prison motivated his own arrest, instead. He was allegedly there to thank the world-infamous narco-terrorist for turning himself in and stabilizing the country.
Of course, relation to drug lords does not equate to drug consumption by itself. However, in 2004, he also tested positive for cocaine consumption while playing for Ecuador's Aucas.
'El Loco' also expressed desires to get more politically involved, with concerns regarding his nation's poverty rates, state of health and education, and prisoners' rehabilitation. While we salute his benevolent urges, we cannot imagine what subsequent madness could arise.
43.  Diego Maradona: Drugs In, and Guns-Out
Another entry among the greatest players to ever graze freshly cut football fields with his grace, 'El Pibe de Oro,' was anything but a stranger to controversy.
A Golden Ball for the Golden Boy
The 1986 World Cup was one key moment well implanted in the memory of football fans.
As captain of Argentina's national team, Maradona led them to victory in the final against West Germany's team.

Fun fact: Maradona was a friend and long-time supporter of left-wing leaders, like Evo Morales, Hugo Chavez, and even Fidel Castro, whose portrait he bore on his left leg. In this vein, he even dedicated his autobiography, 'El Diego' "To Fidel Castro and, through him, all the Cuban people."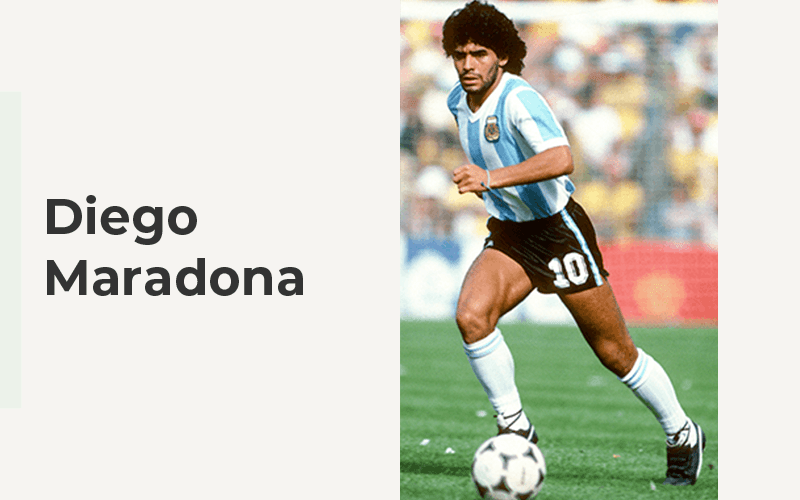 During the same competition, but a quarter-final against England, was when he carved a place for himself in football history.
His team won 2-1, with both goals scored by him. The first occurred during an unpenalized handling foul. Maradona simply punched the ball past England's goalkeeper and into the net, and despite all protestations, was awarded the goal. No wonder why the event gained the 'Hand of God' name.
Fun fact: Maradona also considered the 'Hand of God' to be 'revenge' for the Argentinian casualties during the Falkland or Malvinas war.
The second was voted to be the 'Goal of the Century' on FIFA.com in 2002, as it required the player to perform a 60-meter dribble past no less than five England players.
Maradona left us on the same date as his late friend, Fidel Castro.
"Mi Enfermedad"
Maradona battled cocaine addiction for around twenty years, from the mid-1980s up to 2004. By the time he started playing at Napoli, his consumption cam at odds with his performance as a player. The issues culminated in a 14-month sentence and a $3200 fine, which were both suspended in the end.
Unfortunately, he did get excluded from football for 15 months after a positive cocaine test.
Maradona also failed to pay the Italian government €37mil. In the financial scuffle, police had to confiscate some luxury watches and a pair of earrings.
Fun fact: In one more odd event from 1998, Maradona got a suspended two-year and ten-month sentence for shooting an air rifle at harassing reporters. The incident resulted in injuries for four people. There's even footage for the player crouching behind a car while firing his gun.
44. Roman Bednář had to Learn about Drugs
Bednář hails from Czechia. He played in several Scottish and Czech clubs.
His High Times

Although he first won the 2005-06 Scottish Cup with Heart of Midlothian, it was at West Bromwich Albion where he won the 2007-08 Football League Championship despite some injuries and some legal troubles.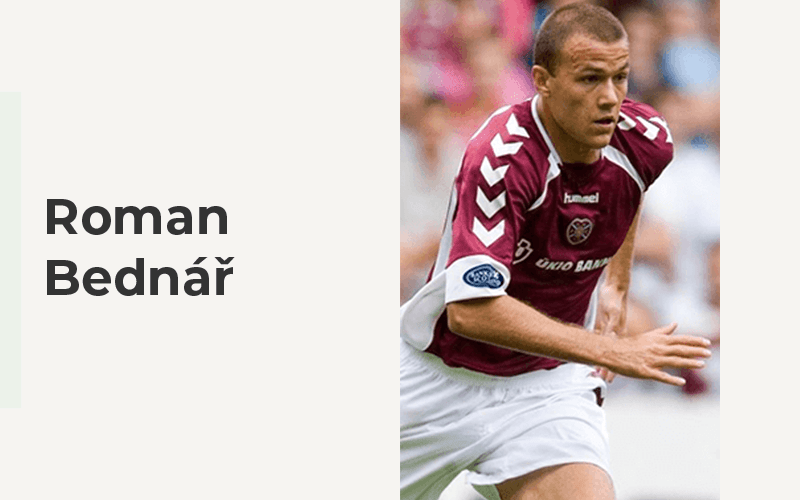 A Different Type of High
While at West Bromwich Albion, Bednář got suspended on allegations of purchasing Class A drugs, mainly £420 worth of cocaine and cannabis.
He bought them from a car parked just outside his house and just after his team beat Wigan 3-1.
In all fairness, the player seemed to deeply regret his actions. And, in the end, the police shook his finger at him.
To keep the Czech in check, the FA suspended him for three months. And just to top it up, Bednář opted to participate in his club's drugs education initiative.
45. Robert Lewandowski: A Crime Out in the Open
Lewandowski is a Polish pro-player who activates as a striker in the Bundesliga at the Bayern Munich club.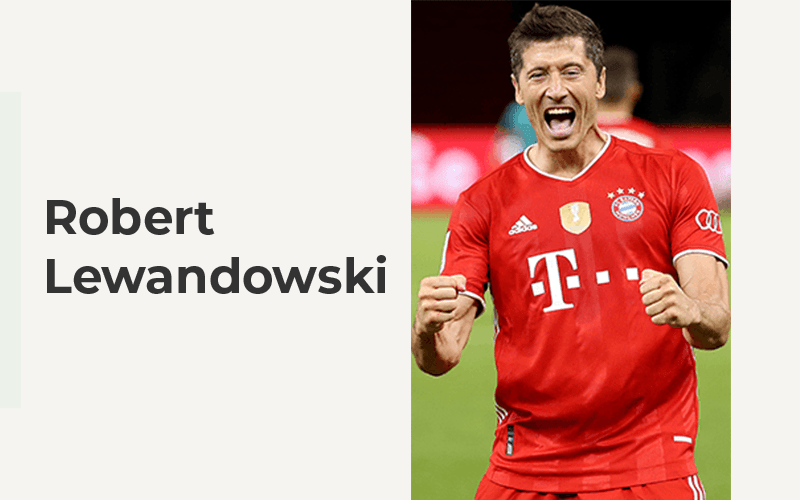 His Place in Football History
Lewandowski simply is one of the best strikers in the game's history, and no wonder, having 41 Bundesliga goals and over 500 career goals.
After winning the 2008-09 Polish Cup and the 2009 Polish SuperCup with Lech Poznań, he went up to claim two Bundesliga titles and be a runner-up in the 2012-13 UEFA Champions League with Borussia Dortmund.
He hit it big in the 2019-20 season at Bayern Munich, with a whopping seven Bundesliga titles, winning the 2019-2020 UEFA Champions League, the 2020 UEFA Super Cup, and the 2020 FIFA Club World Cup.
Following the same season, he received a FIFA Club World Cup Golden Ball, the Best FIFA Men's Player, the IFFHS World's Best Man Player, and the World's Best Top Goal Scorer awards. He also claimed a European Golden Shoe in 2020-21.
The guy's award list is endless, and Lewandowski has proven himself to be a notable entry in football history.
One Unfortunate, Yet Funny Event
This goes back to his Poland days. The national team he was captaining just qualified for Euro 2016. Expectedly, the team got a celebratory champagne bottle, out of which an ecstatic Lewandowski proceeded to gulp out of on-field in the laudations of both team members and fans.
Unknown to him, Polish authorities received an anonymous report against the soccer star. The individual-based the claims on Poland's Act on Safety of Mass Events that prohibits alcohol consumption in undesignated areas.
The annoying anonymous reporter was not wrong, but Lewandowski just could not take the claim seriously.
In an ironic gesture, he tweeted the Polish equivalent of 'cheers' and left it at that. Nothing came of the report.
46. Jhon Viáfara, from Once Caldas to Clan de Golfo
We make a return in Colombia with midfielder Jhon Eduis Viáfara Mina.
His Claim to FameViáfara played at Portsmouth and Southampton but failed to perform. It was Colombia where he would gain some fame.
It was during his early career when he once played for Once Caldas and proved to be instrumental in the 2004 Copa Libertadores, which his team won. He even managed a long-range score in the final against Boca Juniors.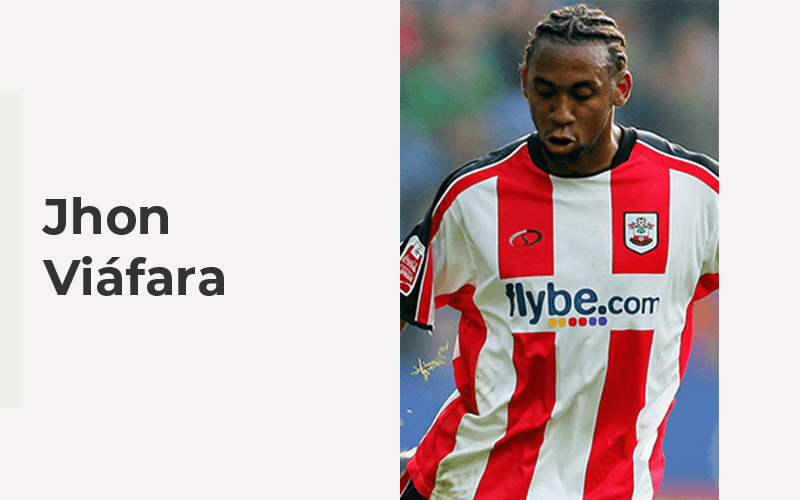 As soon as he made a return to Once Caldas, in 2008-09, the team regained its feist and went on to win a Colombian league championship.
The Criminal After-Years
He retired from pro football in 2015. For years later, the ex-Premier League player was being arrested in Cali on charges of drug trafficking and cocaine exportation to the US.
He also came under the accusations of partaking in the activities of Clan del Golfo, an infamous Central American drug cartel.
Viáfara denied all these charges. However, following his January 2020 extradition to the United States, a Texas court charged him with 11 years in prison for organizing cocaine shipments from Colombia to the US via Mexico. 
47. Adrian Mutu: Telling the Story of a Nosy Star
Adrian Mutu was an unspeakably performant footballer playing either an attacking midfielder or forward position.
Speaking of Mutu
He started small, with FC Argeș Pitești, moving through the ranks of Romanian football, by playing at Dinamo București, where he had 35 caps and 22 goals in one year.
His first big break came with a co-ownership deal between Inter and Verona, Mutu having helped the latter barely escape relegation.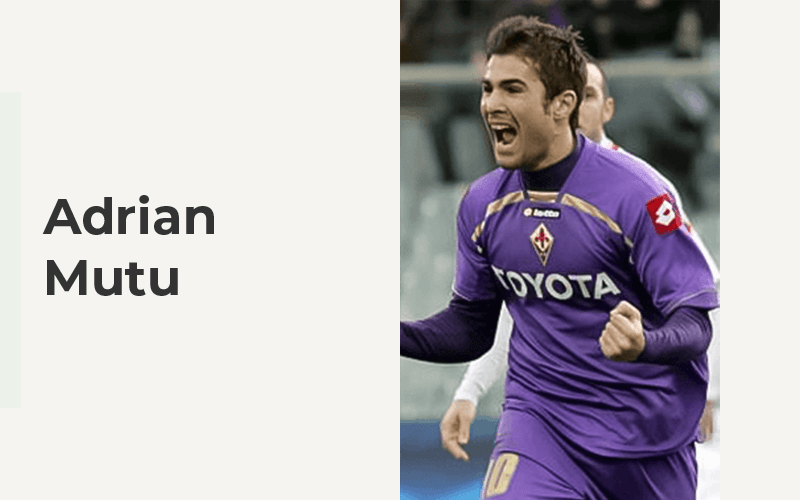 Chelsea paid €22.5mil for Mutu's transfer. And the investment paid off, as he scored four goals in his first three matches.
Mutu's Misconduct Left Everyone Speechless, Especially Him
In September 2004, Mutu got a seven-month-long ban from football. The decision arose from his failed drug test that showed the previously showered in laudations Romanian player consumed cocaine.
The decision also came with Mutu's background of several instances of misconduct. But cocaine use was where the club drew the line. Chelsea appealed to seek compensation from the player in early 2005.
The FA Premier League Appeals Committee did rule in favour of the Club. Mutu started an appeal, but this was dismissed. What followed suit was an extensive legal battle.
On the 7th of May 2008, the FIFA Dispute Resolution Chamber left Mutu speechless by ordering him to pay an unutterable sum of €17173990 in compensation within 30 days. Following a second appeal, his fine came to be the highest ever fine levied by FIFA. Two more muted appeals later, one to the Federal Supreme Court of Switzerland and one to the European Court of Human rights, Mutu's sentence seemed immutable.
He did go on to play at Juventus, Fiorentina, and Cesena. The club and Mutu mutually ended the contract. And after some time with AC Ajaccio, he made a return to playing at and managing clubs in his home country of Romania.
Yellow Card: Affray, Assault & Battery
The adrenaline-pumped, steroid-filled sportsmen have had a long and difficult relationship with violence in the past. Apparently, kicking the ball is strongly correlated to raising one's fist. Bat an eye on the list of soccer's main battery assailants:
| The Worst Assailants | The Assailants | The Charges | The Sentences |
| --- | --- | --- | --- |
| Most Convictions | Marlon King | Over 14 charges | 54 months in total |
| Bordering on Murder | Borges Semedo | Attempted murder, kidnapping, robbery, illegal possession of a firearm | €46000 fine, an eight-year travel ban to Spain |
| Prize for Worst Crime | Ricardo Centurion | Domestic violence, threats of violence |   |
48. Joey Barton's Gambling and Assault

Nowadays, he's a manager, but back in the day, he hit it fairly well at Newcastle United and Manchester City, with 130 caps out of a 386 total, being at the club. He also got the 2003-04 Manchester City Young Player of the Year award.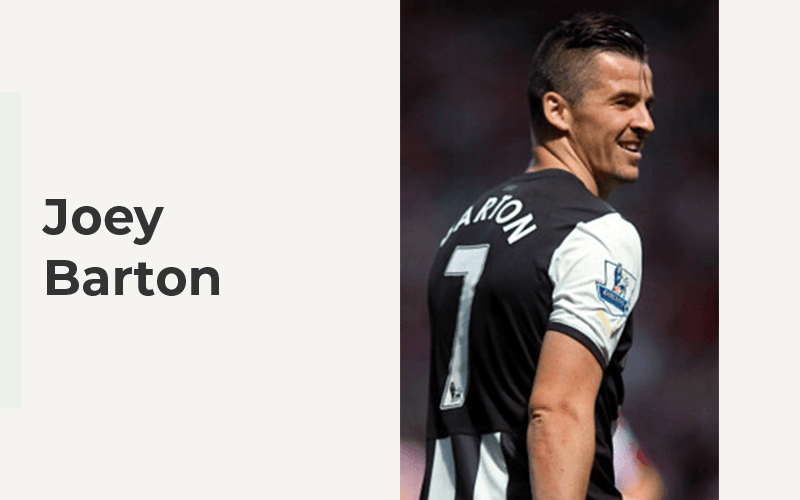 His Success
His first nugget of fame came when playing at Newcastle United, where he won the Football League Championship in the 2009-10 season.
He almost did it again with Queens Park Rangers, but they were short of such a feat.
It took him five additional years to win the League Championship in 2015-16, with Burnley.
The Assault
Barton beat a woman residing in Kew, London, in June 2021. In July, he was rightfully charged with assault.
We have to wait for an update on his final sentence.
Be Aware: Barton also got a gambling-related charge in 2016. He supposedly placed 44 bets on football matches between July and September. In November of the same year, the Scottish FA banned him from one match for breaking the rules on gambling on football games. Then, in December, he was finally charged with misconduct for a ten-year gambling past, totalling 1260 bets. He received an 18-month ban.
49. Marlon King, the King of Crime
Marlon Francis King was a pro striker with activity in Nottingham Forest, Leeds United, Watford, Wigan Athletic, and Birmingham City.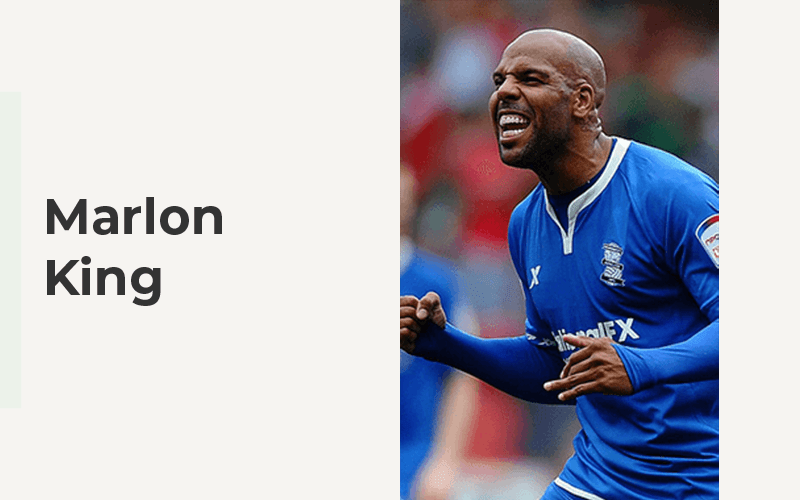 In Sports
Marlon played in the second leg and in the final against Leeds United in the 2005-06 Championship. He went on to be the top scorer of the contest, also winning Watford's Player of the Year, thanks to how his efforts garnered the club's promotion to the Premier League.
He also received a Football League Championship Golden Boot.
Complications following a knee injury marked the next season, but he did return after six months to score two goals in the two final games from 2006-07.
In Courts
His first assault was a headbutt against teammate Dean Windass in a Scarborough casino. The issue was solved internally.
But by 2009 and Marlon King racked up 14 offences, anything from fines and driving bans to rehabilitation and compensation orders for theft, criminal damage, deception aimed at obtaining property, speeding, drink-driving, and even worse, two cases of assault of young women that justifiably rejected this guy's advances around Soho.
He got time for three of these cases.
In 2002, he got 18 months for stolen goods but was acquitted for assaulting a police officer. King was walking freely after five months. And during his time in the can, his then-current club Gillingham kept paying his salary.
In 2008, the hammer came down once more, but this time for assault. The 6ft1 player punched a 20-year-old female student in the face. The victim arrived at the hospital with a broken nose and split lip.
He got another meagre 18 months for sexual assault and assault causing actual bodily harm and got placed on the Sex Offender Register for seven years. Wigan Athletic, too took their hands off of King.
The player had his last run-in with the police in 2013 when a car crash left one man seriously injured in May. He was also involved in a hit-and-run two months later. King got 18 more months in prison and a three-year driving ban.
Upon release, although he declared that he could not run from his past actions, King did leave for Zambia, where he currently resides with his family.
50. Stig Tøfting Acting Tough
Tøffe set himself apart from the herd as a hard-hitting defensive midfielder. He also gained infamy due to his rash tackles. Although he did play at German clubs HSV and MSV Duisburg, as well as the English Bolton Wanderers, it was in Denmark where he shone the most.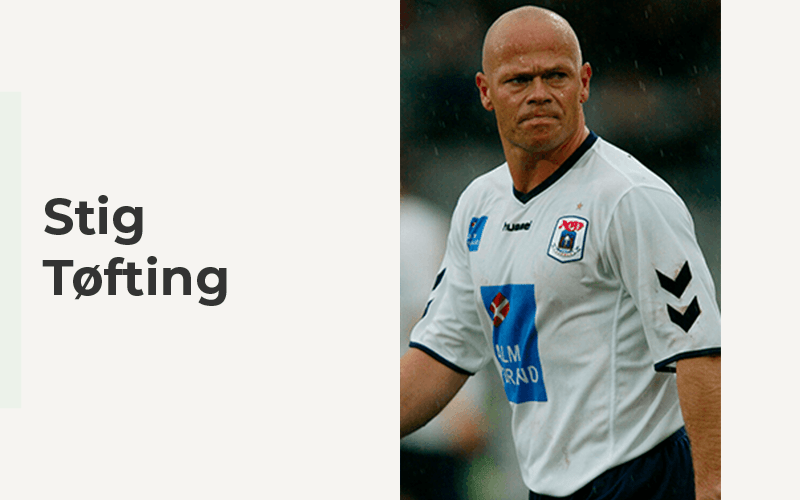 The Three Danish Cups
His career began with AGF Aarhus. Tøffe went on to win two Danish Cups for the club in 1992 and 1996. He was also called Man of the Match for his performance in the 1996 Danish Cup final.
Later in his career, he signed with Randers FC and went on to win the 2006 Danish Cup, promoting the club to the 2006-07 Danish Superliga championship.
In Between Two Cups: One Assault
In 1999, Tøffe was found guilty of an assault done during a holiday in Aarhus and received a suspended 20-day sentence.
Despite his crime, he could return to Duisburg with ease and no repercussions.
51. Serge Aurier & How He Missed a UEFA Match
The young athlete currently plays with the Spurs as right back and also captains the Ivory Coast national team.
His Past Success
However, the golden year of Aurier was met while playing at Neymar's Paris Saint-Germain.
While there, he contributed to winning two Ligue 1 titles, three Coupe de la Ligue, and another three Coupe de France cups, as well as the Trophée des Champions, in 2014, 2015, and 2016.
He also leads his Ivorian team to win the 2015 Africa Cup of Nations.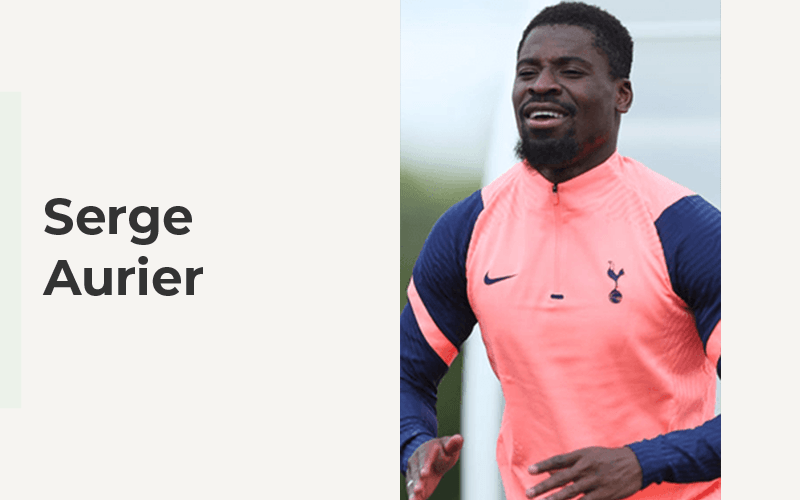 His Criminal Past
Right after completing his winning spree with Paris Saint-Germain and the Ivory Coast national team, on the 26th of September 2016, the Aurier assaulted a police officer outside a nightclub in Paris. He was supposed to serve two months in jail for it but remained at large pending an appeal. In this whole endeavour, although he secured a visa to the UK in October of the same year, the British authorities revoked it in November, causing him to miss the UEFA Champions League match played against Arsenal.
52. Ruben Afonso Borges Semedo, Kidnapper, Robber, Footballer
The Portuguese pro-player Borges Semedo currently plays at the Greek Olympiacos, either as a central defender or defensive midfielder.
What Did He Achieve?
With Olympiacos, he won the Super League Greece twice and has been holding it since 2019.
Additionally, he earned the 2019-20 Greek Football Cup, and as a result, his squad earned the Super League Greece Team of the Year.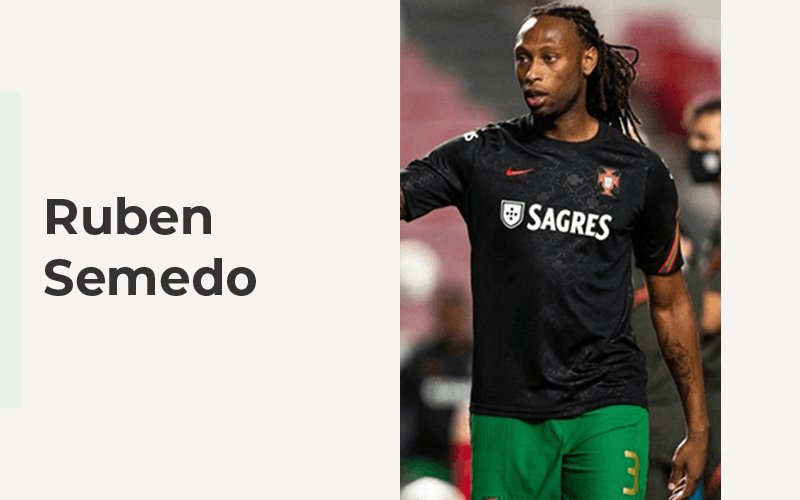 Who Did He Assault?
It all started in early 2018. Borges Semedo had to stand trial for an altercation that occurred the previous year. Allegations stated that the player also showcased a pistol and made several threats.
No more than one month later, police arrested him and two others for tying up and assaulting a man they were burgling. He got an attempted murder sentence.
On the 13th of July of that very year, he was released on a €30000 bail. Two years later, he confessed to kidnapping, robbery, wounding, and the illegal possession of a firearm. For his honesty, he got a €46000 fine and an eight-year ban from travelling to Spain.
53. Ricardo Centurion, Guilty of Domestic Assault
Centurion currently plays as a left-winger for Velez Sarsfield.
His Wins

He won Primera Division with Racing Club in 2014 and 2018-19. This happened once more, during the 2016-17 season, with Boca Juniors.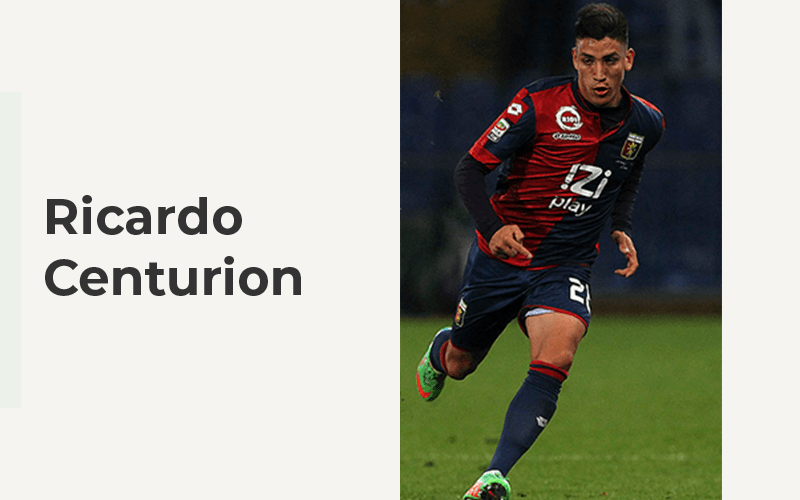 His Ills
While he indulged in the already-classic drink-driving, fighting in hotels and seedy shantytown streets, he more seriously faces domestic violence charges from an ex-girlfriend. Perhaps domestic violence obscures the reality that his past partner had three of her teeth broken and her eyes blackened before being further threatened by Centurion on Facebook.
He also added to his legal burdens in 2017 by assaulting a group of fans in a Buenos Aires nightclub. Funnily enough, one of the victims commented about how he hopes for Centurion's sports performance to remain unaffected by this assault. Add bribing a police officer, crashing his car while evading police, fighting his teammates, and constantly toting firearms, including swimming while holding a shotgun, and you have a decent player that should positively be banned from football.
Red Card: Murder & Manslaughter
Here things are getting serious. Unfortunately, football has had its share of criminals who played with other's lives. These are the main pro-players who saw red and ended their victims' lives with little to no guilt.
| Worst Crimes | The Killers | The Charges | The Sentences |
| --- | --- | --- | --- |
| Most Victims | Edmundo | Vehicular Manslaughter | Dodged a four-year sentence |
| The one that got Away | Pierre Mony | Murder | None |
| Worst Murder Prize | Bruno de Souza | murder, kidnapping, hiding of a body, conspiracy, corrupting a minor | 22 years, served 7, currently under house arrest |
54. Edmundo is Just Something Else
Edmundo Alves de Souza Neto was a renowned forwards pro-player. His story is long, having played across the globe, from his youth team Vasco da Gama to the Tuscan Fiorentina and even the Japanese Tokyo Verdy.
He had a total of 703 appearances and 349 goals during his senior career, plus an extra 39 national team caps and ten scores.
How Did He Do?
We cannot make justice to Edmundo's legacy in just one entry.
The player won not only the 1997 Brasileirão Série A title but also the 1992 Rio de Janeiro Championship with Vasco da Gama.
The miracle not only repeated but grew while he played at Palmeiras. He won two Serie A titles, two other State Championships, and the 1993 Rio de Janeiro-São Paulo Tournament.
And this was not only for clubs but also for the Brazil national football team. Edmundo went on to win the 1997 Copa America and the 1995 Umbro Cup.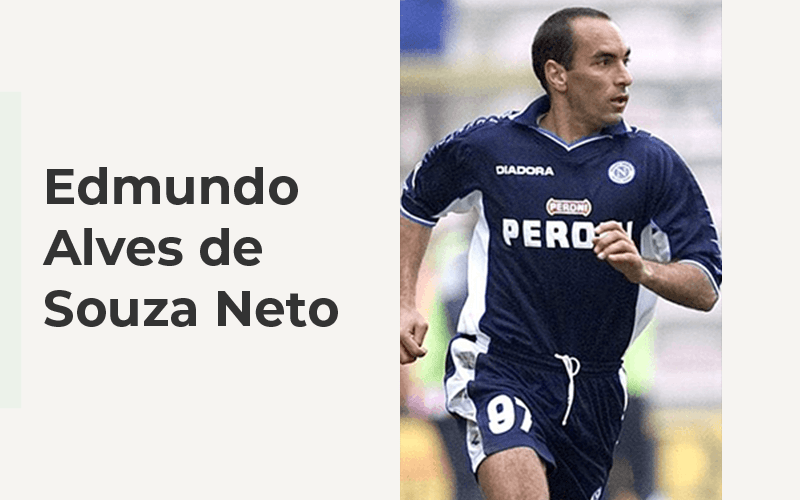 Now, What did he Really Do?
His controversies are no less worthy of mythologization. Known for his aggressivity on-field and a partying lifestyle, Edmundo had many legal issues.
In 1999, several animal protection groups moved on to prosecute after the player hired an entire circus for his son's birthday. It did not end there, as some sources claimed that Edmundo served a chimpanzee enough booze to have him hazed and drunk. The player did prove these claims to be false.
More aggravatingly, in 1995, he himself got drunk and crashed his car, killing three people. He did dodge a four-year sentence for these allegations. Nonetheless, He took the lives of three Brazilians during that year's Rio Carnival.
We would've hoped for the story to stay at the boozed-up chimpanzee, but sadly, this wasn't the case.
55. Gavin Grant, Life-Serving Gunman
Although the 37-year-old athlete still being capable of playing, we have to say that Gavin Grant was a pro-footballer. In the past tense.
Did He Do Well?
Somewhat. He had 88 caps and 21 goals during his career.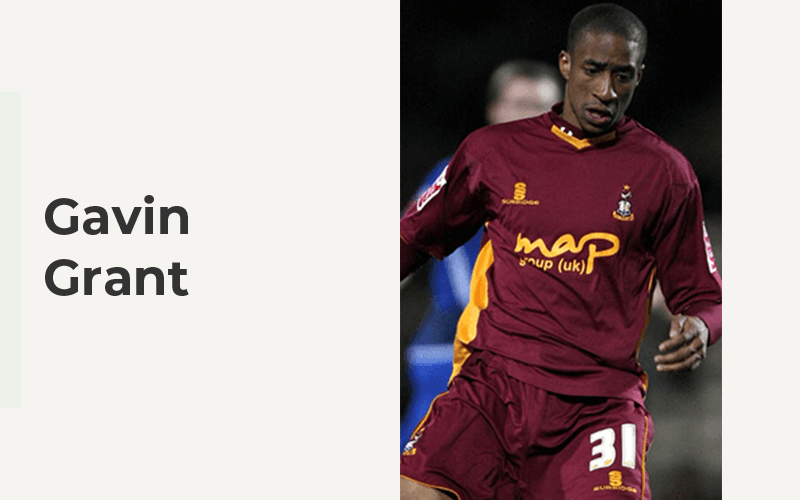 But What Else Did He Do?
Gavin Grant was accused of killing Jahmall Moore in 2005 but was cleared two years later.
However, in 2010, he and Gareth Downie were found to be guilty of killing Leon Labastide in 2004. His gun-down brought down a life sentence with a minimum of 25 years.
He did forward an appeal in 2014, but the court rejected it one year later.
56.  Bruno Frenandes de Souza
In proper Brazilian fashion, his full name is Bruno Fernandes das Dores de Souza.
Pro-Footballer?
Surely, he was. He won a Brazilian Serie A title in 2009, three Rio de Janeiro State League titles, and three more awards with Flamengo.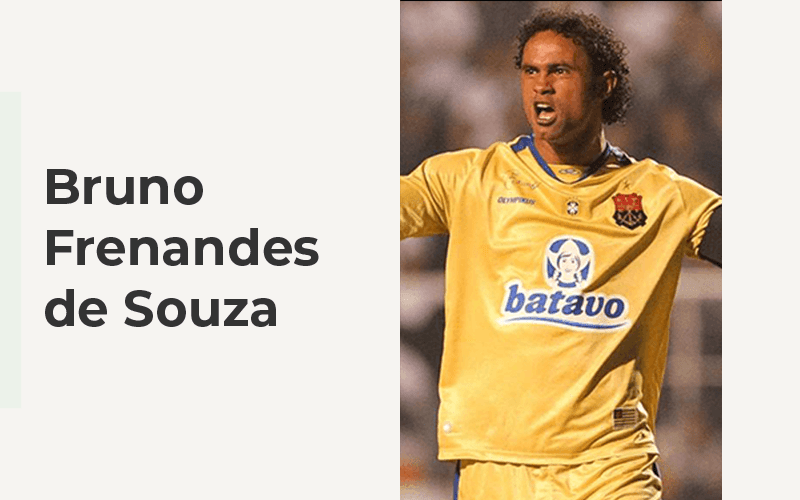 Convicted Killer
This, surely, he was.
The tragic story started on the 9th of June 2010. His former mistress goes missing. She previously bore his child, one which he refused to support. Consequently, his ex, Samudio, sued de Souza during a very lucrative transfer.
Nonetheless, although she goes missing, her child shows up with Bruno's current wife. One month later, de Souza gets arrested. His undoing was his accomplice cousin. The minor told police that de Souza was, indeed, not only the father but also the abductor.
Bruno attempted suicide twice while awaiting trial, but oddly enough, the Rio de Janeiro Secretariat denied these claims, stating he only fainted once. July passed, and the charges came: murder, kidnapping, hiding of a body, conspiracy, and corrupting a minor. Bruno confessed to plotting the grizzly murder that had the two assailants cut up the victim, feed her to dogs, and bury parts under concrete.
He only got 22 years for his crimes.
But, in 2017, Bruno was walking out of jail pending an appeal. Club managers, just like vultures, were waiting for the killer with contracts in hands.
It looks like prison time did not diminish his ego. More so, still in his own tragicomical choice of words, "People tried to bury [his] dreams." He was trying to pursue his career success, ignoring how just seven years prior, he was literally burying a woman, dreams and all.
Luckily, he was re-arrested in April of the same year.
Now comes the worst part. If you are a pro-footballer and also a convicted killer in Brazil, you get house arrest. That's right. Bruno is serving his sentence under nightly house arrest while being free to work and train by day.
57. Pierre Mony, or How Murder Has a History with Football
Pierre Mony was an international footballer hailing from France.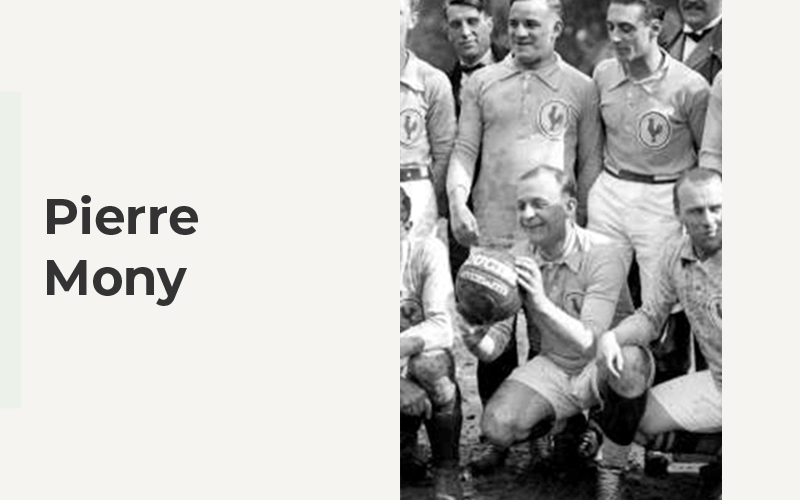 Did He Even Play Decently?
He was nothing special.
Mony spent some time with US Boulogne, CASG, and OSC Boulogne.
He was also chosen for the France national team at the 1920 Summer Olympics. He did not play.
He was Anything but Decent
He was popular, granted, but not worthy of respect.
Early on the night of the 15th of May 1928, closed up his restaurant, and intending to join his drinking buddies, he headed to the Popes bar, on Rue Coquelin, with a cocked gun in his jacket pocket.
His friend, and Grand Prix motor-racing driver Jean Delpierre, was waiting for him inside with another man. After the bar's closure, the three left to find another place for the night's one last drink.
They drove down to Hotel de la Paix, only to finds its doors closed for newcomers. The three spent some time on the pavement. The atmosphere was cheerful, albeit inebriated. But, to the surprise of the third onlooker, soon to be the main witness to a crime, Mony pulled out a revolver and shot Delpierre four times, in proper Chekhovian fashion.
Three of them hit flesh, and Delpierre went stumbling and bleeding to a nearby café looking for salvation. He would die in hospital.
Mony fled to Calais, where his wife and daughter were residing. After kissing his child, he went and turned himself in to the police.
He fully admitted to the crime and justified his action by jealousy: Delpierre would spend considerable time with Mony's wife, Paule. More recently, after the two took a trip to Nice, his wife returned wanting a divorce,
Fun fact: The claim was believable. Mony would receive the nickname 'Manon' after an opera about a deceived husband and unfaithful wife.
By the end of his high-class court case, the answer to whether he was guilty of murder, the jury replied a short: "Non."
The Worst Foul: Rape & Sexual Misconduct
There is no joking to be had here. This is a list of the worst sexual crime perpetrators to have played football professionally. None will have their realizations noted, with only the confirmed crimes marking their names.
| The Worst of the Worst | The Rapists & Sex Offenders | Their Crimes | Their Sentences |
| --- | --- | --- | --- |
| The Worst Rapist | Robinho | Gang Rape | 9 years still unserved |
| Worst Minor Sex Offender | Adam Johnson | Three counts of sex with a minor, child grooming | 6 years, £117132 in fines and legal fees |
| Crimes That Deserved Harsher Sentences | Sergi Enrich & Antonio Luna | Non-consensually filmed & shared pornographic material | Two-year suspended sentences, €100000 in legal fines, €10000 to the victim each |
| He Should Have Been Here | Cristiano Ronaldo | Twice accused of rape, paid for non-disclosure agreement with one victim | The charges were struck down, despite considerable evidence |
58. Ched Evans
Ched Evans is another rapist who happened to play football.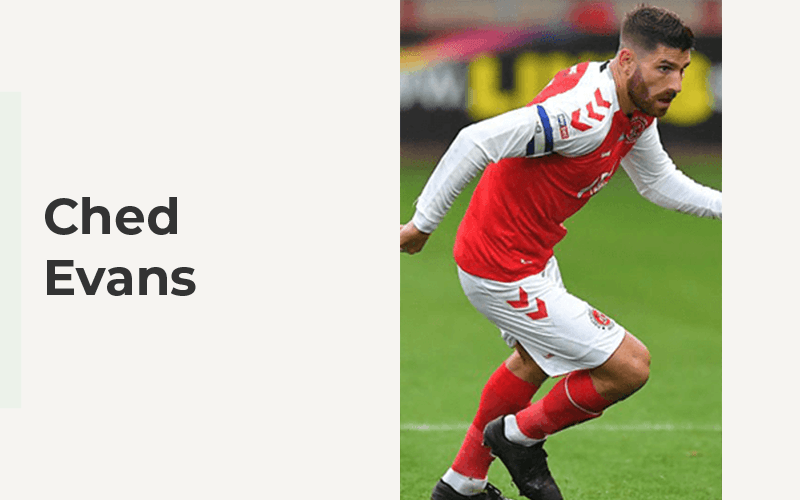 Ched Evans was Convicted of Rape
He and another footballer raped a 19-year-old woman who was too drunk to consent, in a hotel, in 2011.
In 2012 he was convicted to only five years of imprisonment, eligible to release after serving half. He took his mind away from his heinous act by painting and interior decoration.
After being released on license, he built up a team of lawyers and forwarded an appeal. And he won, allegedly using arguments related to the complainant's, or more correctly named, victim's, sexual history.
The whole trial was disgusting, the court having Evans recall the too-drunk-to-consent victim's "statements" from the night in question.
And it's just aggravating that the court considered an "indication of consent" Evans remembered after almost three years from the event but did not recall during the first trial.
59. Adam Johnson
Adam Johnson was charged over sexual acts with a minor.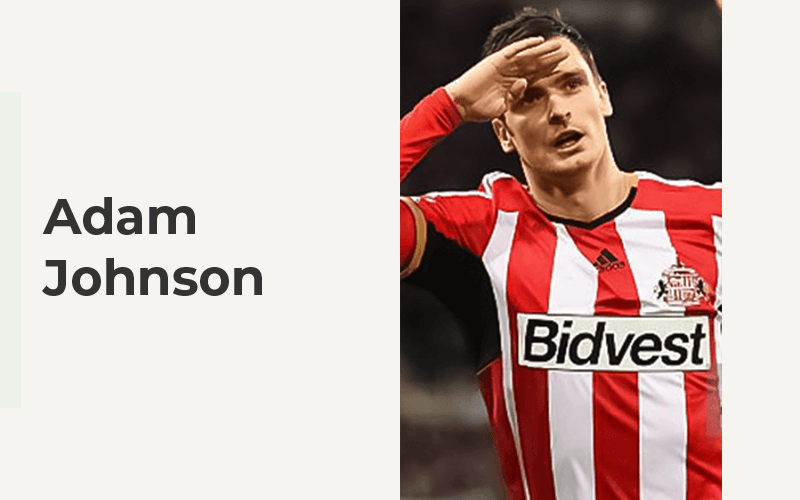 Johnson, Child Groomer & Sex Offender
He began communicating with the victim while his wife was pregnant in December 2014. On their first meeting, he signed two shirts for her, and on the next meeting, he kissed the victim.
On the 2nd of March 2015, Adam Johnson was arrested and charged with three counts of offences of underage sex and one of child grooming. While initially denying the latter, he pleaded guilty to one count of sexual activity with a child and child grooming.
Unfortunately, during his trial, the victim suffered considerable abuse on social media, causing a loss of confidence and bad school performance.
He got six years and a total of £117132 in fines and legal fees. The authorities also found animal pornography on his laptop. Johnson was not convicted for this.
60. Graham Rix

Graham Rix was a pro-footballer and manager. But in 1999, his legacy radically changed.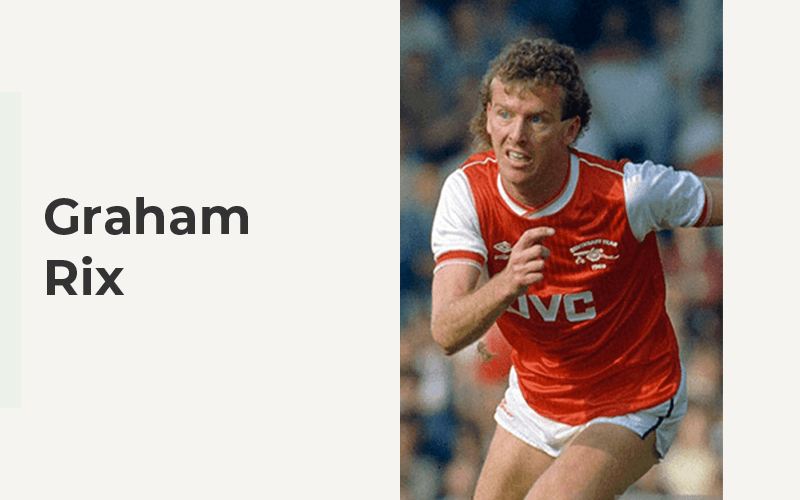 Graham Rix, the Sex Offender
Just like Adam Johnson would act later, Rix had sexual relations with a 15-year-old girl. British courts sentenced him to 12 months in jail and placed him on the Sex Offender registry for ten years.
As a gesture of solidarity with the lawmakers and the victim, the FA banned him from working with players under 16. They could've, however, banned him for good.
As if this wasn't enough, in 2018, he and Gwyn Williams were accused of racism as well as the physical assault of school-age trainees. The police closed the case due to insufficient evidence.
61. Robinho
Robson de Souza still is a pro footballer of Brazilian origin.
We say 'still' because he should have been only remembered as one of the perpetrators of on horrible sex crime.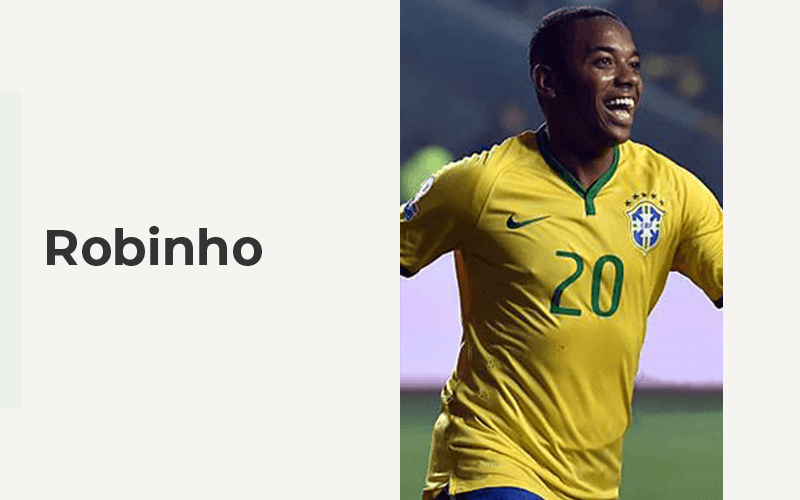 Robinho, Gang Rapist
In 2017 an Italian court sentenced Robson de Souza to nine years in prison after partaking in the gang rape of a 22-year-old woman of Albanian origin at a nightclub in Milan.
In a different chat, a friend told Robinho he saw him insert his organ into the victim's mouth, to which he replied that such an action is not sex.
Robinho did not serve his less than severe sentence due to Brazil's refusal to extradite him to Italy, making an accomplice out of a whole government.  
62. Sergi Enrich
Sergi Enrich Ametller is a pro-player that should be better known for his worst act of sharing pornographic material without consent.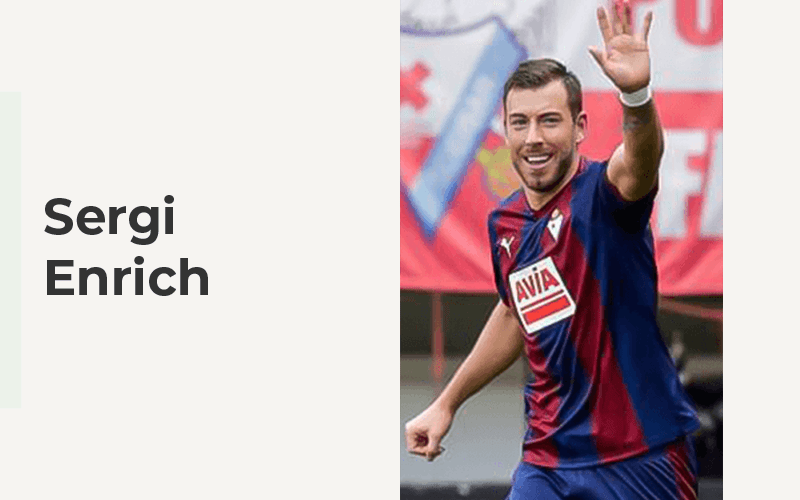 Sergi Enrich Filmed Having Sex with a Woman and Shared it Without Consent
Enrich, and Luna had consensual sex with a woman but decided to film it and later share the material via WhatsApp messages. More aggravatingly, the woman asked them to stop filming during the act.
Six months later, the video appeared on the internet and, as much as we hate to use these words in this context, went viral. Meaning that there are additional perpetrators that freely shared the video and uploaded it.
In all fairness, the players apologized but rather insisted on doing so to the fans and the club.  =And not solely the victim that had to seek psychological help, take medication, and a six-month leave from work.
63. Antonio Luna
Antonio Luna was the other perpetrator in the non-consensual filming and sharing of sex material.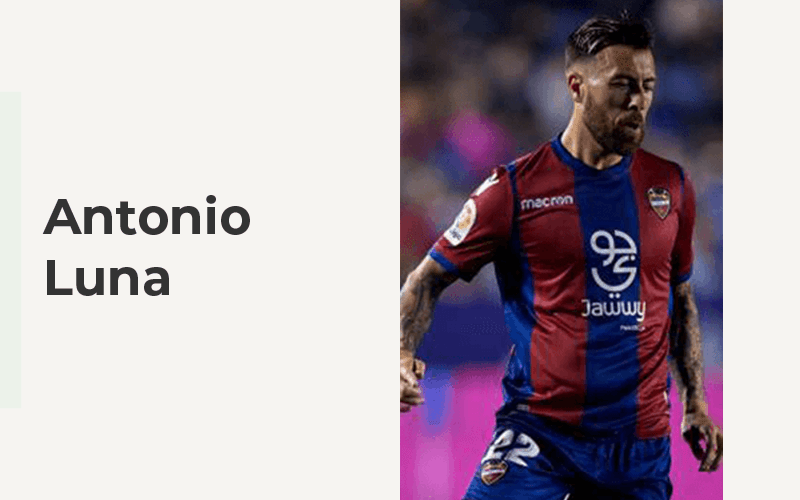 Enrich & Luna, Fined & Convicted
The players had to pay €100000 in legal fines, as well as €10000 to the victim.
They also got two-year suspended sentences. The lenient punishment came following their apologies to the victim. Did this really change the facts and past acts?
Target Men: Participation in Terrorism & Atrocities
Footballers are no strangers to an entirely different type of club. We have seen many cases of soccer stars joining terrorist, criminal, or downright genocidal organizations, either out of conviction or opportunism.
| This Section's Worst Criminal | The Crime | The Sentence |
| --- | --- | --- |
| Alexandre Villaplane | War Atrocities, Murder, Collaboration with Nazis | Death by Firing Squad |
64. Nizar Trabelsi Transferred to Al-Qaida
Nizar Trabelsi is a former pro-footballer of Tunisian origin.
His Time on the Field
Trabelsi mostly played in Germany. He started in the 1989-90 season with Fortuna Düsseldorf, then moving two years later to Wuppertaler SV, 1. FC Wülfrath, then to SV 09/35 Wermelskirchen and finally VfR Neuss. He played as a midfielder.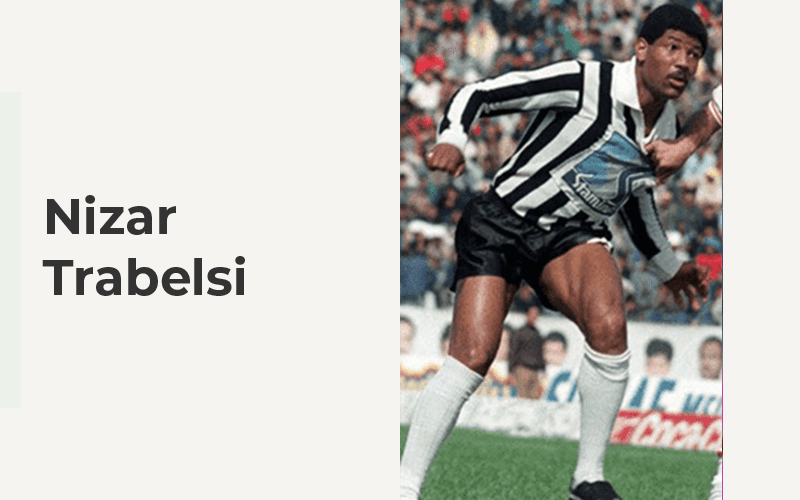 His Final Transfer: Al-Qaida
Trabelsi started paying numerous visits to the terrorist leader and long-time most-wanted criminal by the US Osama bin Laden.
His radicalization culminated in a 2001 plot to attack the US embassy in Paris. The plan was uncovered and stopped by authorities.
No longer a midfielder, Trabelsi was to be the main man of the plot: the suicide bomber. He would enter the embassy dressed in a business suit that would conceal his bomb vest. His arrest came on the 13th of September 2001, in Brussels.
In 2003, Trabelsi got a ten-year sentence. Other than attempted terrorism, he was charged with possession of illegal firearms and for being a private militia member.
In the same year, Belgium sent him packing to the US; a decision deemed a violation of Article 2 of the European Convention on Human Rights. Subsequently, Trabelsi received €60000 in damages.
He is currently awaiting trial in Washington DC.
65. Kokeza:  Not Only Far-Right Nationalist but Alleged Gangster
We are cheating a bit by including Slavisa Kokeza here, as his criminal life is not tied to his time as a footballer.
Kokeza in the Football World
He started his youth career with NK Čelik Zenica. He later turned senior at FK Brodarac, where he stayed from 1999 to 2014, either as a player or official.
Important: He was also a member of the far-right Serbian Radical Party and later the still-ruling Serbian Progressive Party.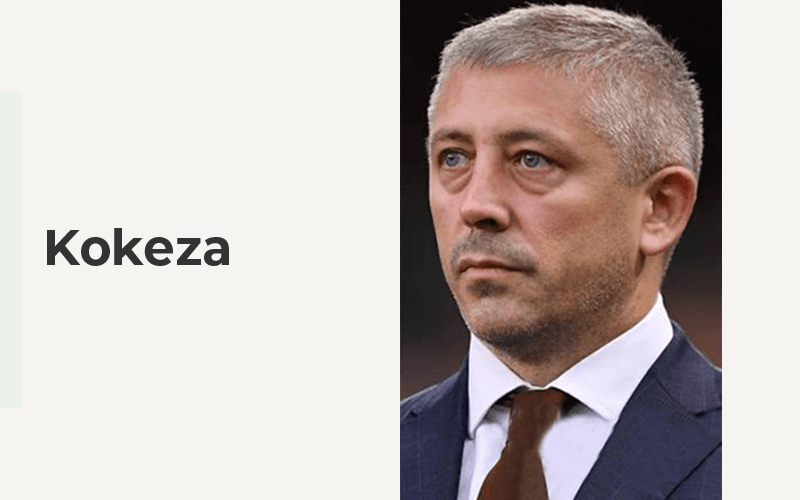 Why did He End Up on the List?
On the 18th of February 2021, while still being the Football Association of Serbia's president, Kokeza was detained and questioned by police for his ties with Grobari.
Grobari, meaning 'Greave diggers', is a football fan club that edges on being a criminal organization. The group came under accusations of murder, kidnapping, and drug trafficking.
Allegedly, the questioning might have included inquiries regarding Kokeza's involvement in an assassination plot directed at the president of Serbia, Aleksandar Vučić. Kokeza refused the polygraph test.
On the 22nd of March 2021, he resigned due to controversy.
66. Vincenzo Iaquinta Not Acquitted of 'Ndrangheta Ties
Iaquinta played as a striker during his time as pro-footballer. He totalled 374 caps and 106 goals across his career.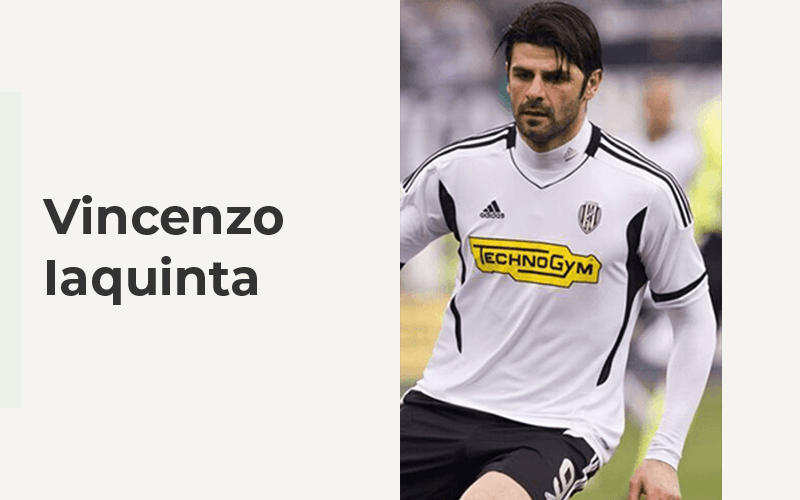 His Time Playing
At Udinese, he appeared 176 times and scored 58 goals, and more importantly, represented the club in the UEFA Champions League.
He also won the 2006 FIFA World Cup with the Italy national team. He also was the Coppa Italia top scorer in 2007-08.
In 2007 he joined Juventus, where he totalled 86 caps and scored 30 times. He was there while the club was winning the 2012-2013 Serie A title but failed to participate due to an injury.
In 2013, he retired…
…And Joined a Life of Organised Crime
Authorities found illegal weapons in Iaquinta's and his father's house on the 4th of February 2015. The operation was part of the wider Amelia antimafia investigation.
The two faced their trial on the 21st of December 2015. The charges were not limited to the possession of illegal firearms. Still, they included aiding the Calabrian Mafia organization 'Ndrangheta in its expansion to the north of the country. The father was charged for his association with the said organization via Nicolino Grande Aracri's 'ndrina and got 19 years.
Iaquinta, the son, got off easier with a two-year illegal possession of firearms sentence, given on the 31st of October 2018.
67. Alexandre Villaplane, The Nazi Football Star
Villaplane was a remarkable French footballer who played as a midfielder.
His Career
He moved from FC Sète to Nîmes Olympique, then came Racing Club de France, Antibes, and finally nice.
Not only did he appear 25 times in the France national team, but he also captained it at the 1930 FIFA World Cup.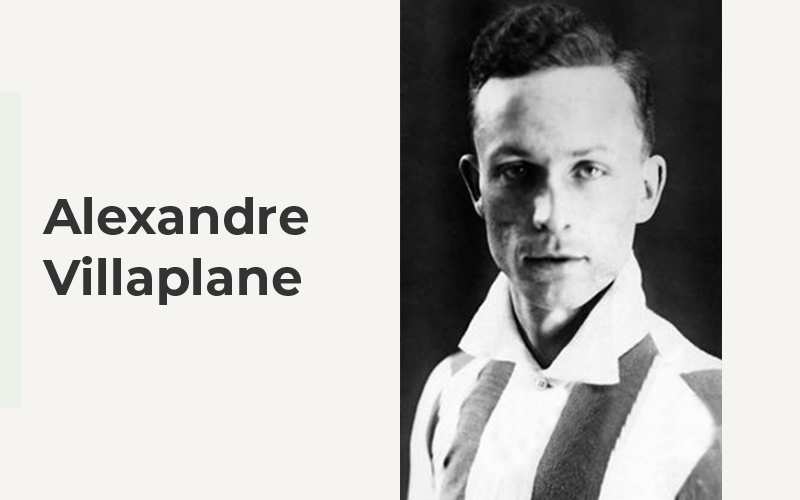 Fun fact: He got interested in horseracing during his later football career and even spent a season in prison for horserace-fixing.
Then Came the Nazis
Villaplane got an early start in his anti-Semitic activity. Already at the beginning of World War II, he was an active agent on the black market in Paris. He also participated in racketeering the city's Jewish population. In 1940, he got a two-month sentence for stolen goods.
But then, if you were vicious enough, you would catch the attention of some higher-ups. Villaplane did just that, as the Carlingue, the Gestapo's French arm, run by gangsters Henri Lafont and Pierre Bonny, started paying attention to the anti-Semite criminal.
The Nazi-aligned gangster-run group adopted Villaplane, following another 1942 arrest by the invading Germans. He soon became Bonny's chauffeur.
His major claim to historical infamy came when he became head of the North African Brigade, a criminal anti-Resistance organization.
"SS Mohammed," a nickname received due to the aggressive nature of his recruits, even got an actual SS rank and uniform.
He would spend his time in Périgueux, and Eymet, scouring for Resistance members whose lives he would barter for money.
His worse crime was the Massacre at Oradour-sur-Glane, where he executed 52 people in Mussidan. This was on the 11th of June 1944.
On the 1st of December 1944, he was caught and sentenced to death for at least ten killings. His end came one day after Christmas of the same year by firing squad.
Time-Out
As you may realize, the subjects at hand require extensive research and can be taxing on our writers' sanity and well-being.
We know it comes with the territory, and we have taken on the mission of informing you of the foul mistakes footballers have made. But, we urge you to bear with us.
This is the current state of our list. Corrections will be made, and entries will be added, so make sure to return to our immense and ever-growing article on soccer stars' crime.
References: