Blackjack Side Bets Explained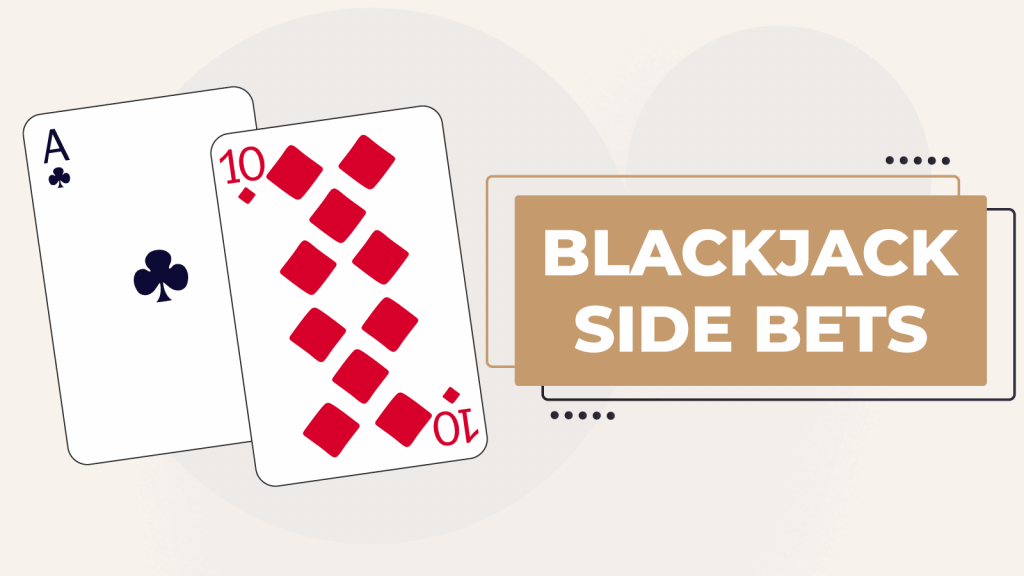 Blackjack side bets increase the overall thrill of the game. They offer you the chance to play for more significant wins.
This article covers the different side bets in Blackjack, their payouts and how to use them. Now to answer the million-dollar question – what is a side bet in Blackjack?
What Exactly Are Blackjack Side Bets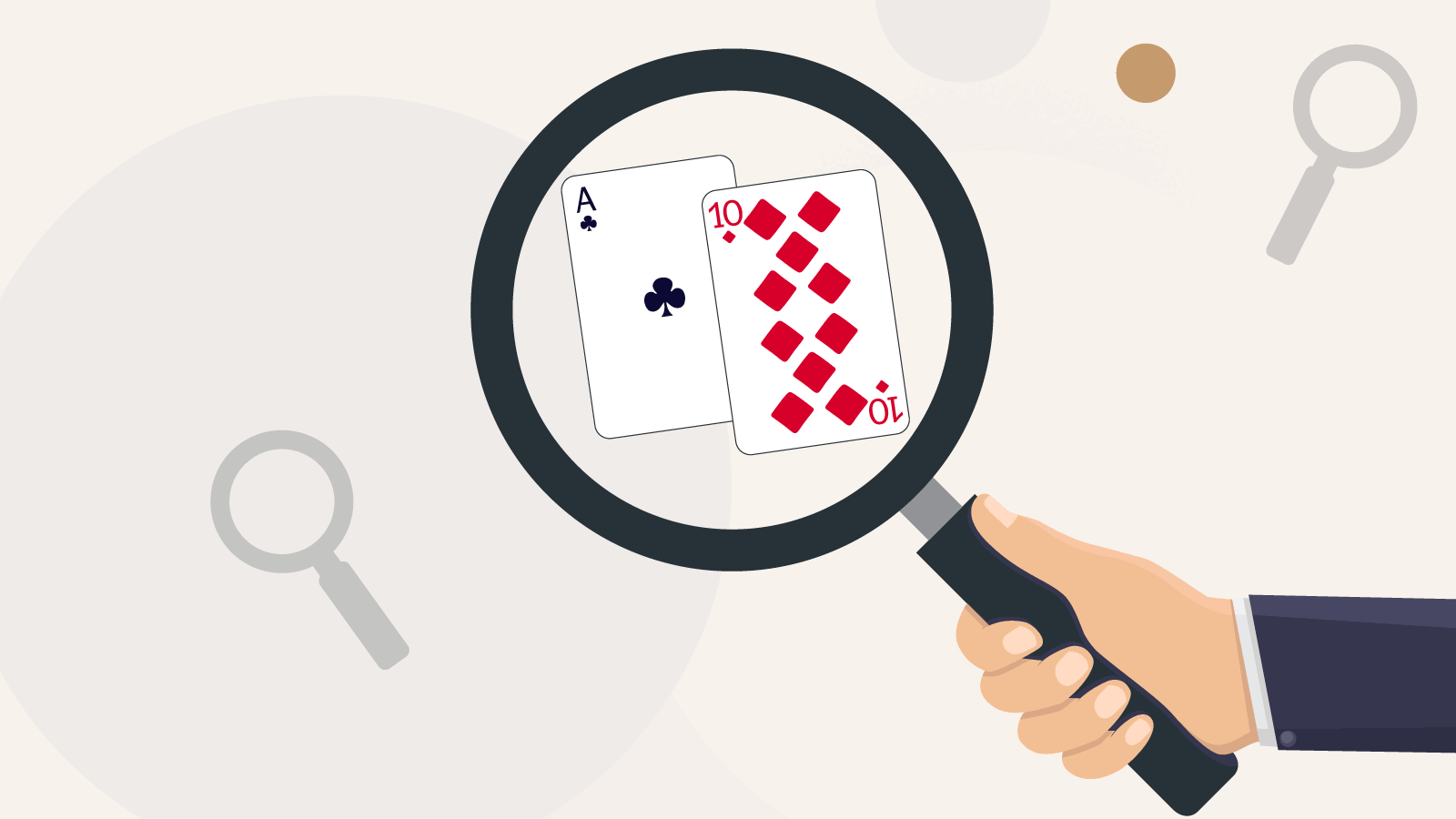 They are the additional wagers you can place during the beginning of a round in a Blackjack game. It mainly involves guessing the player or the dealer's first two cards.
On a standard Blackjack table, you will find the side bet's wager in the area next to the main bet's box. While these options offer substantial payouts, they are based on chance rather than skills.
Some players often use advanced counting strategies to beat the game. This technique might work with other Blackjack strategies. However, you will find it ineffective in this case.
Why You Should Play Side Bets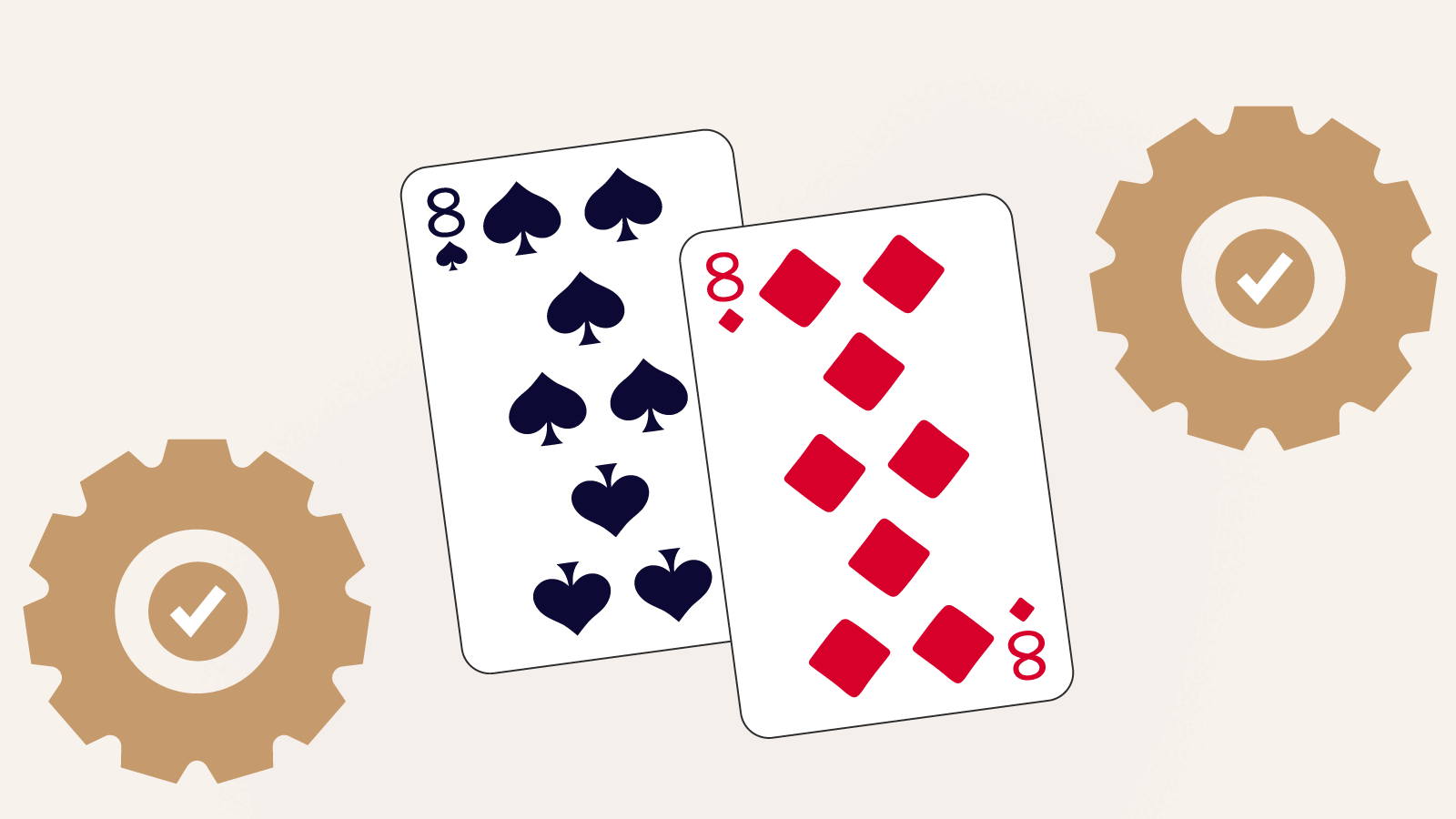 Their minimum wagering limits are usually smaller than standard ones. However, they give out significant payouts. The Super Sevens (Suited Set) is the highest bet with a massive payout of 5000:1.

There is no basic Blackjack side bet technique. So, you don't need to learn or pore over any strategy chart before you play.

While the Blackjack side bets payout is significant, their house edge is much higher than that of standard wagers.
Types Of Blackjack Side Bets
Insurance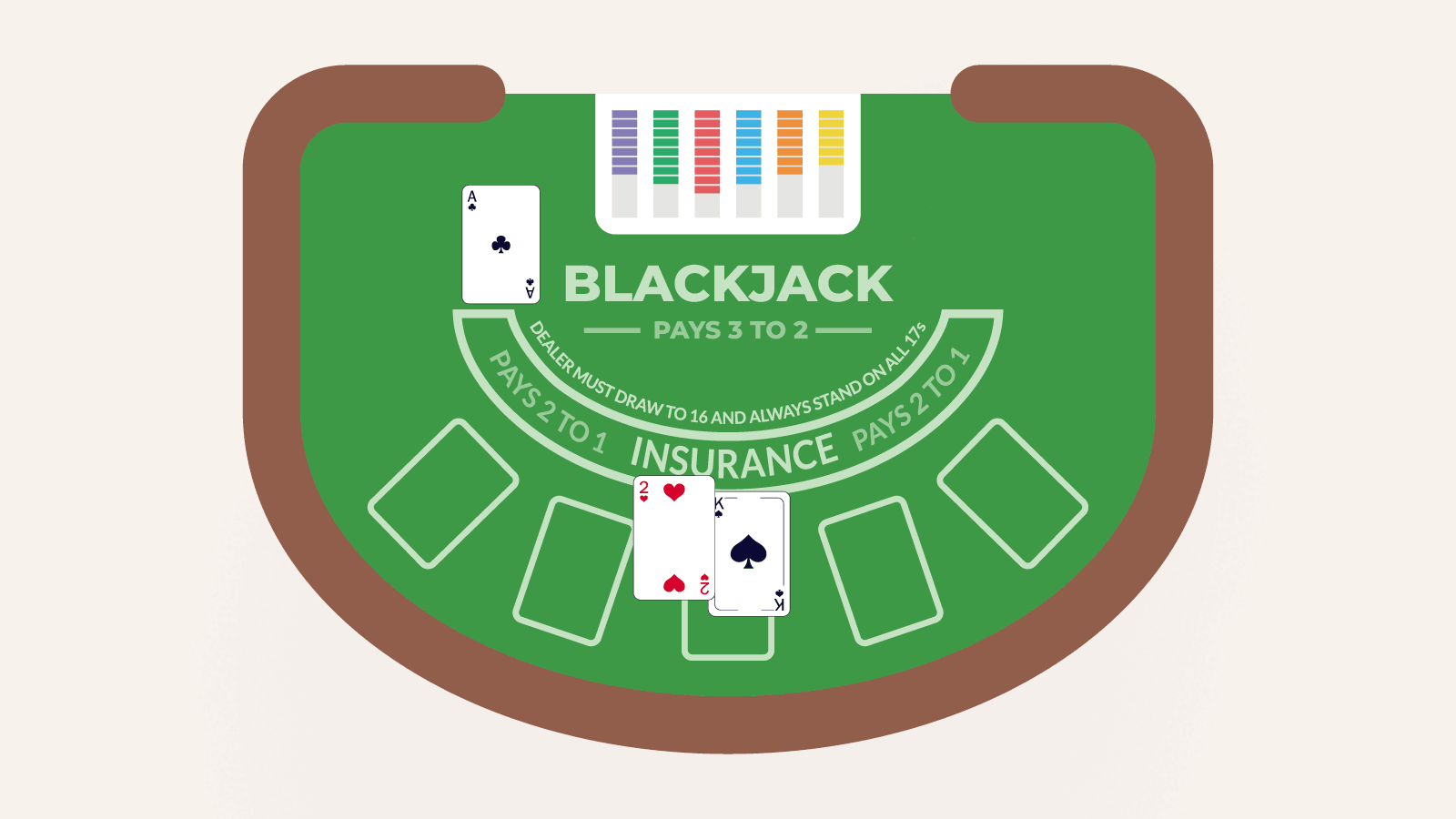 Blackjack insurance is one of the most popular additional wagering options in this game. It gives you a way out of losing your entire bankroll if the dealer's face-up card is an Ace. Insurance odds pay out 2:1, and the maximum bet allowed is half of your initial stake.
You can only place insurance bets after your initial cards are dealt, and the dealer has an Ace-up card. You stake on the outcome that the dealer's hand is a Blackjack. So, if the dealer reveals his hole card and has a value of 10, you will break even on the hand. In this case, make sure you see the bigger picture and check your Blackjack side bet odds. If you were careful with the cards, you may determine the outcome of the dealer.
Perfect Pairs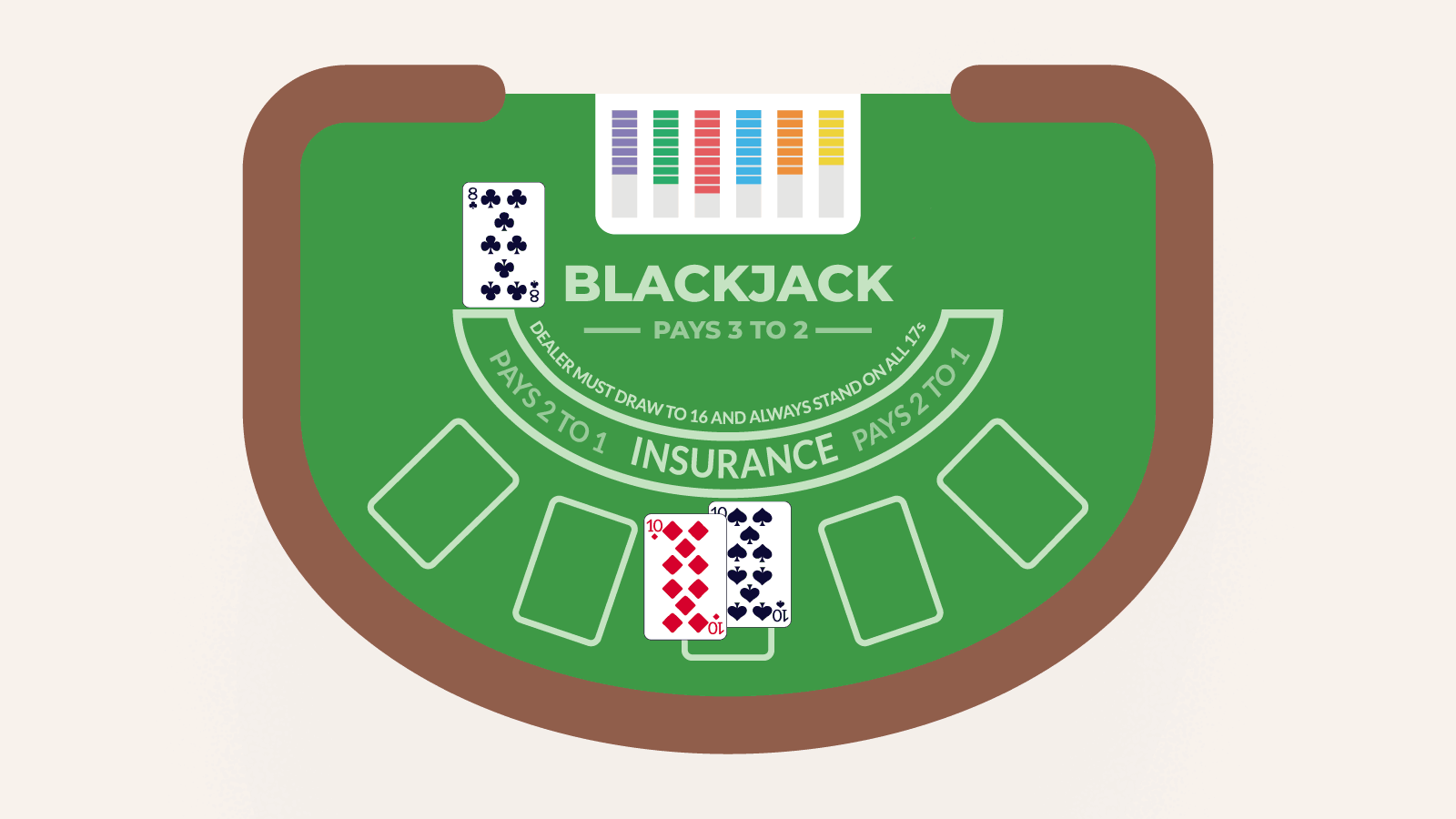 The Perfect Pairs bet focuses only on a player's two-hole cards. You win this bet if the first cards you are dealt are a pair. Two cards are a pair when they share the same numerical value or face value for face cards. For example, perfect pairs include 7♦7♥, A♣A♣, and A♠A♣.
Types of  perfect pairs and their payout
Mixed Pair – This bet covers the chance of the player having the same value cards but of two different colours. For instance, one black Ace and one red Ace. This bet pays out 5/1.
Coloured – You win this bet if you make a pair and they have the same colour but a different suit. An example is K♥K♦. It offers a payout of 10/1.
Perfect Pair – You place this wager on the possibility of a player having a perfect pair of cards. Your hand is a perfect pair when you have two of the same number in the same suit. For instance, A♣A♣. It pays 30:1
Pair probability and payouts
| Combinations | Probability | Payouts |
| --- | --- | --- |
| Perfect Pairs | 0.016867 | 25 |
| Coloured Pair | 0.019277 | 15 |
| Mixed Pair | 0.038554 | 5 |
21+3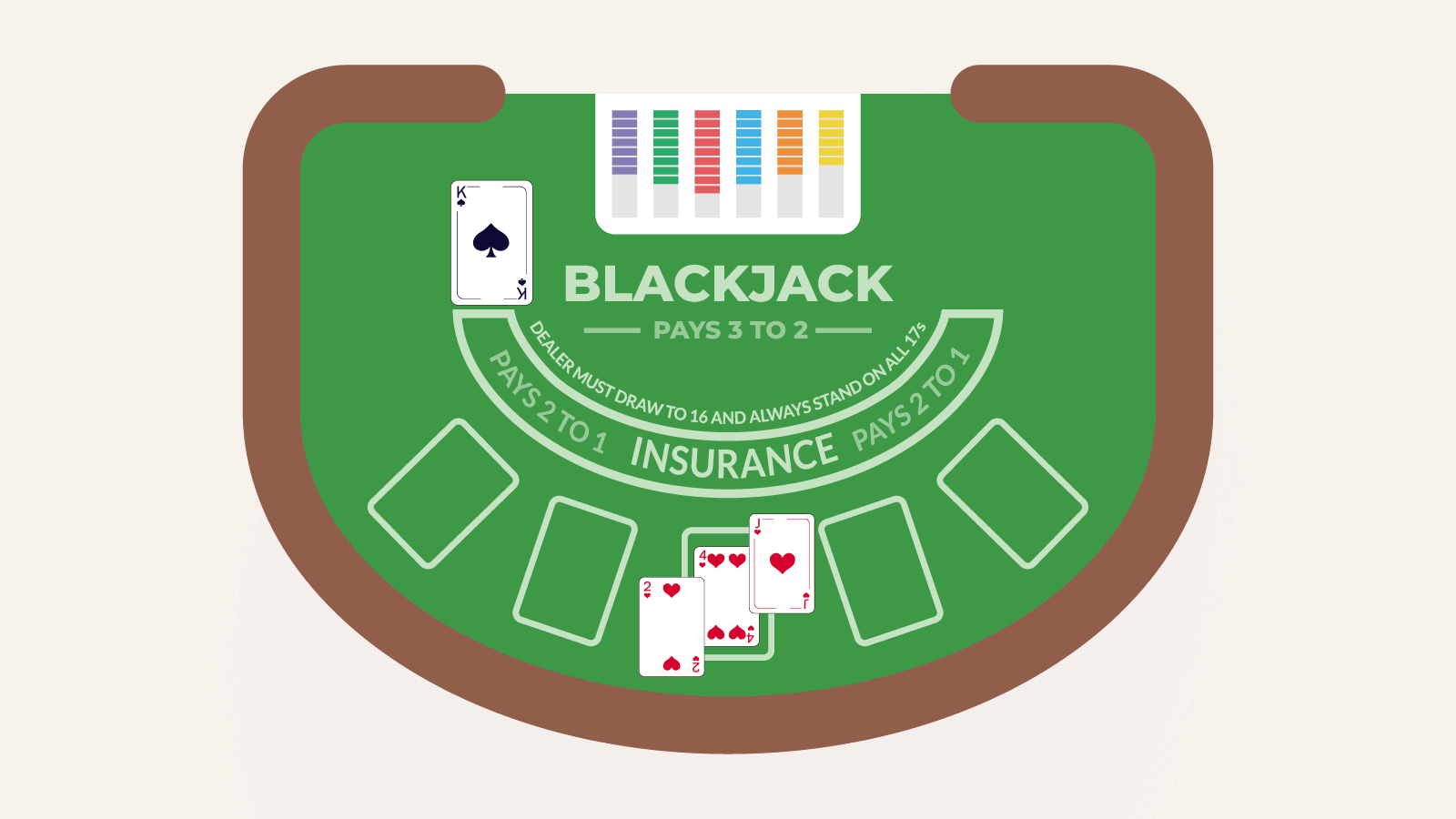 This is a unique wagering option where you wager that the player's original dealt cards and the dealer's face-up card will make a winning hand.
The better your 21+3 hand, the higher your payout. A 21+3 bet will pay on the following combinations:
Flush – Three cards of the same suit (e.g., J♥4♥2♥). It is the easiest to win and, as such, pays out 5/1.
Straight Flush – Three consecutive numbers of the same suit. It pays 40:1.
Three Of A Kind – Here, you bet on the probability that all three cards (your two cards and the dealer's face-up card) have the same denomination.
Straight – Three cards of consecutive values like 3, 4, 5. Returns are 10:1.
Suited Triple – Features the highest payout at 100:1. All three cards must be the same denomination from the same suit. For instance, 4♦4♦4♦.
21+3 odds
| 21+3 Hand | Combinations | Payout | Odds |
| --- | --- | --- | --- |
| Flush | 29286 | 5 | 5:1 |
| Straight | 155520 | 10 | 10:1 |
| Three of a Kind | 25272 | 33 | 30:1 |
| Straight Flush | 10368 | 35 | 40:1 |
| Suited Three of a Kind | 1040 | 100 | 100:1 |
Royal Match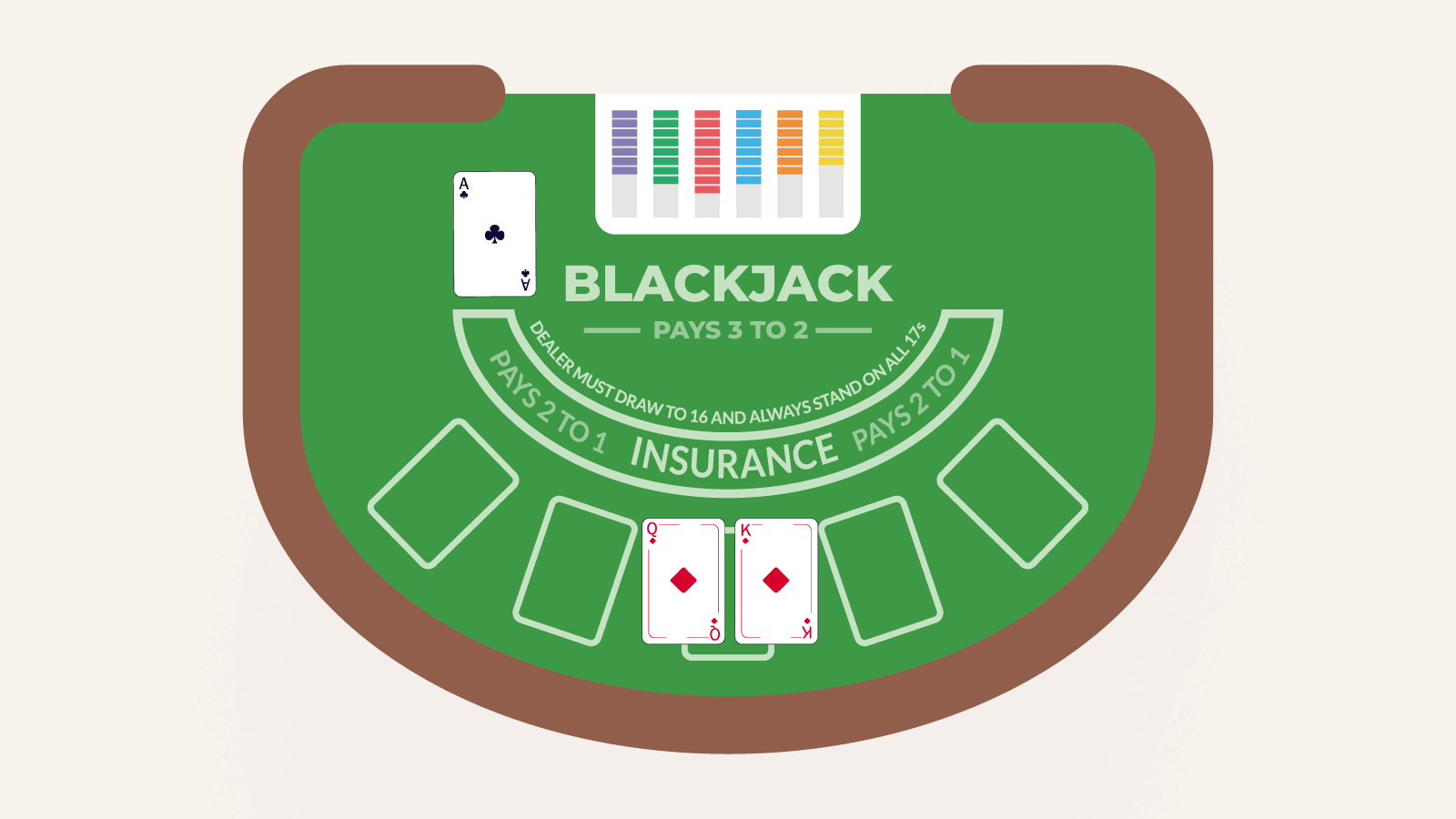 The Royal Match is one of the most popular Blackjack side bets. It involves the first cards a player receives. When you place this bet, you stake on the outcome that the two cards will belong to the same suit or be a Royal match – a King and a Queen of the same suit.
You wager the optional Royal Match after placing a standard Blackjack wager before the dealer deals two cards to each player. Once you receive the cards, your Royal Match bet is fixed.
Examples of a Royal Match include Q♥K♥. The Royal Match bet pays 25:1 while a suited pair pays out 5:2.
Over/Under 13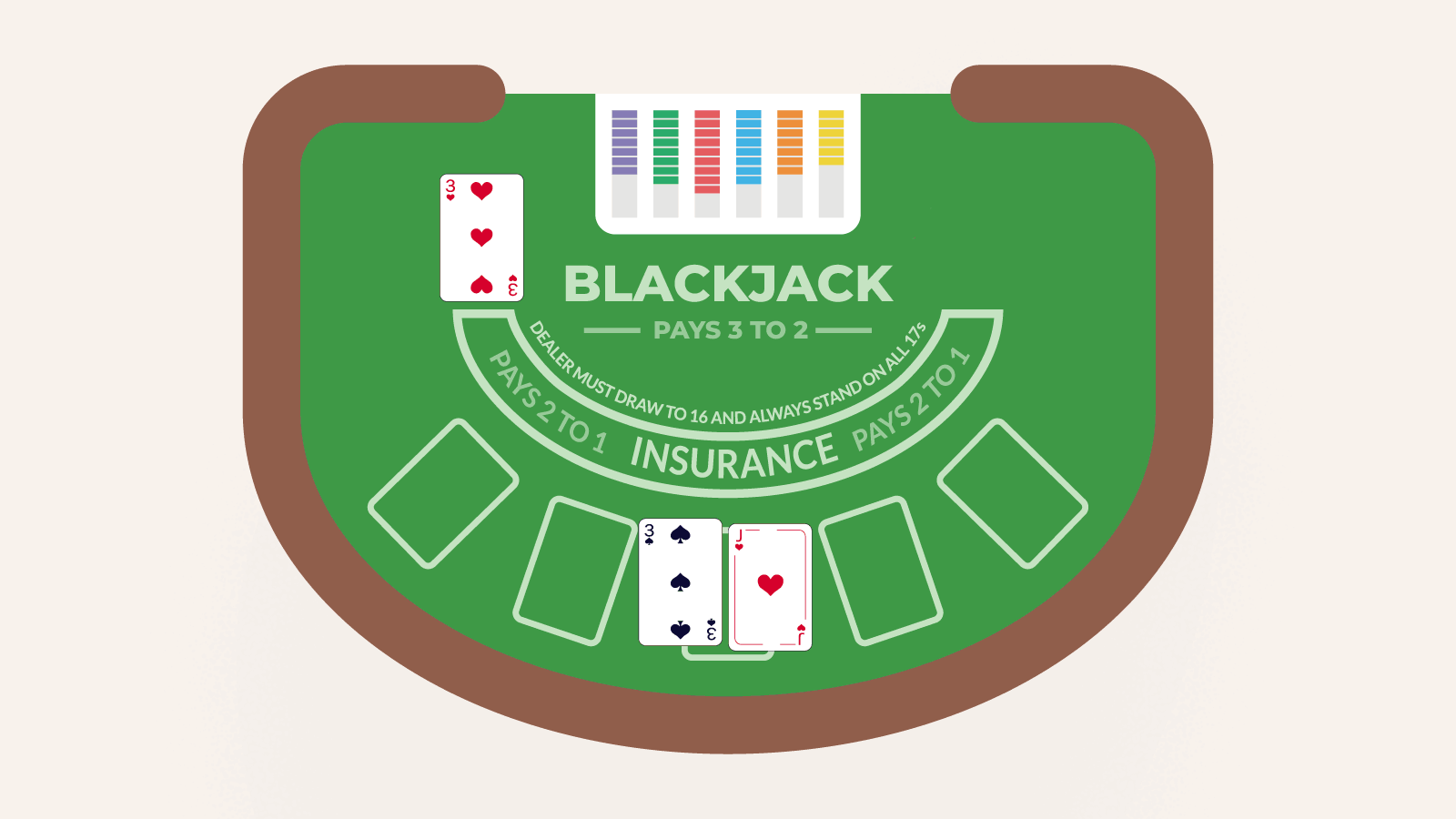 This pair of side wagers also involves the player's cards. It is a bet on the sum of the player's first two cards, whether it will total over 13 or under 13. Like other wagering options, you can only place this wager before the dealer deals any card.
Aces count as one, the King, Queen, and Jack cards are valued as 10. Other denominations are worth their face value when the two cards total are calculated for the over or under bet.
You receive even money if your over or under 13 side bet wins. However, you lose the bet if the cards equal 13 or arrive at a total score different from Over or Under 13. Some casinos allow you to place bets on a total of exactly 13 at odds of 10:1
Are There Any Other Side Bets That I Should Know About?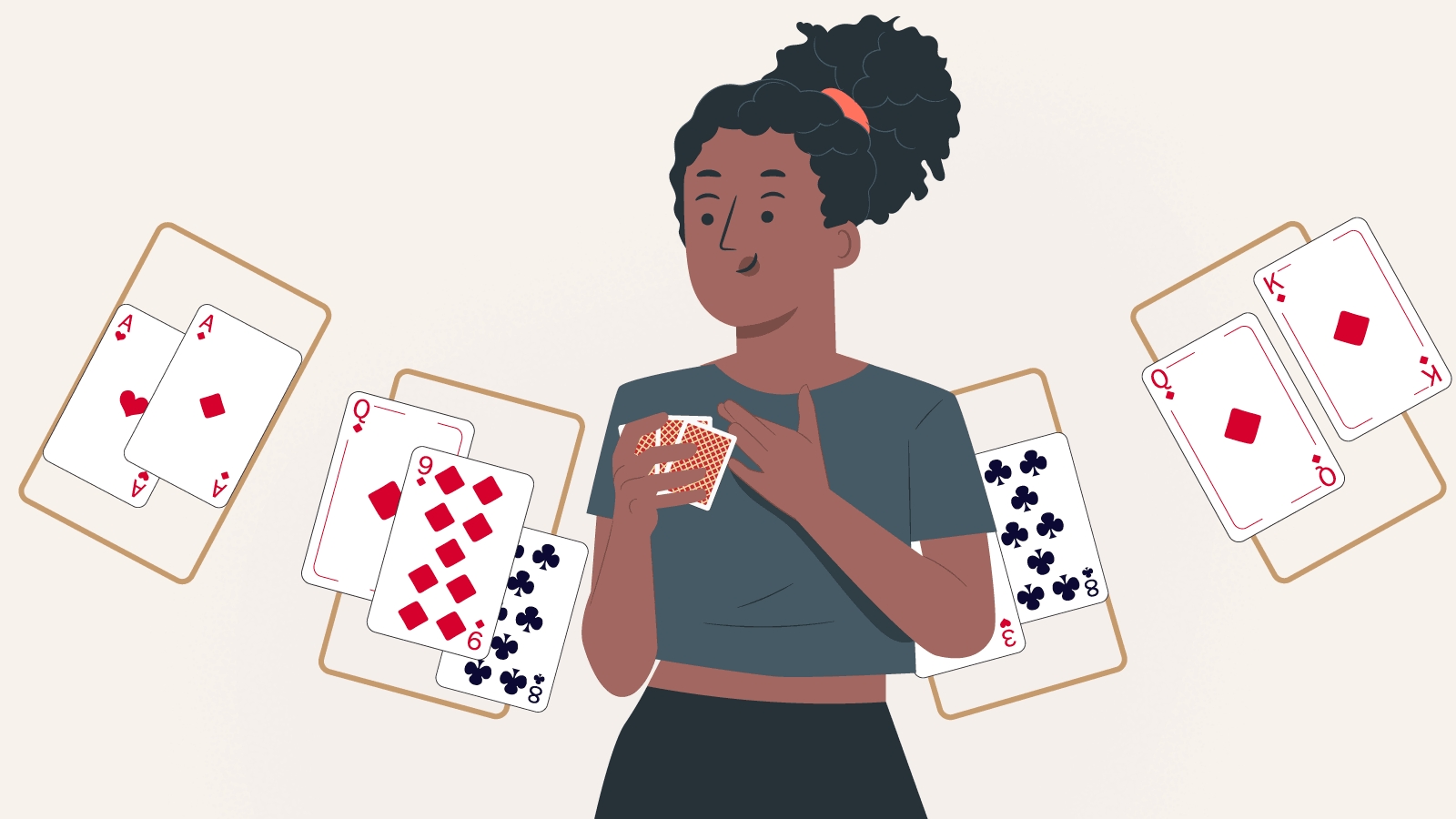 The best Online Blackjack Casinos in Canada offer various wagering options. You can use these types of bets on regular games or live titles.
Lucky Ladies is another famous bet players love to wager while playing this game. This bet wins if a player stands with any hand total of 20.
Here, you wager on the probability that the player and the dealer would have a Royal Match. Although its odds of winning are extremely high, it features the highest payout of $1000.
21 Magic is only available on the Buffalo Blackjack variant. You only win the optional bet if your hand totals 2 or is a push (hand ties the dealer's 21).
Lucky Aces involves wagering on the possible number of Aces between the player's and dealer's first two cards. Four Aces will give you the highest payout of 500:1.
This is a very simple bet that wins if the player's initial cards match the rank of the dealer's face-up card. For instance, if the dealer shows a 6, and either of your cards is a 6, your bet wins.
Other notable bets include Lucky Lucky, Blazing 7's, Hi/Low and Crazy Sevens.
Can All Types of Side Bets Be Played?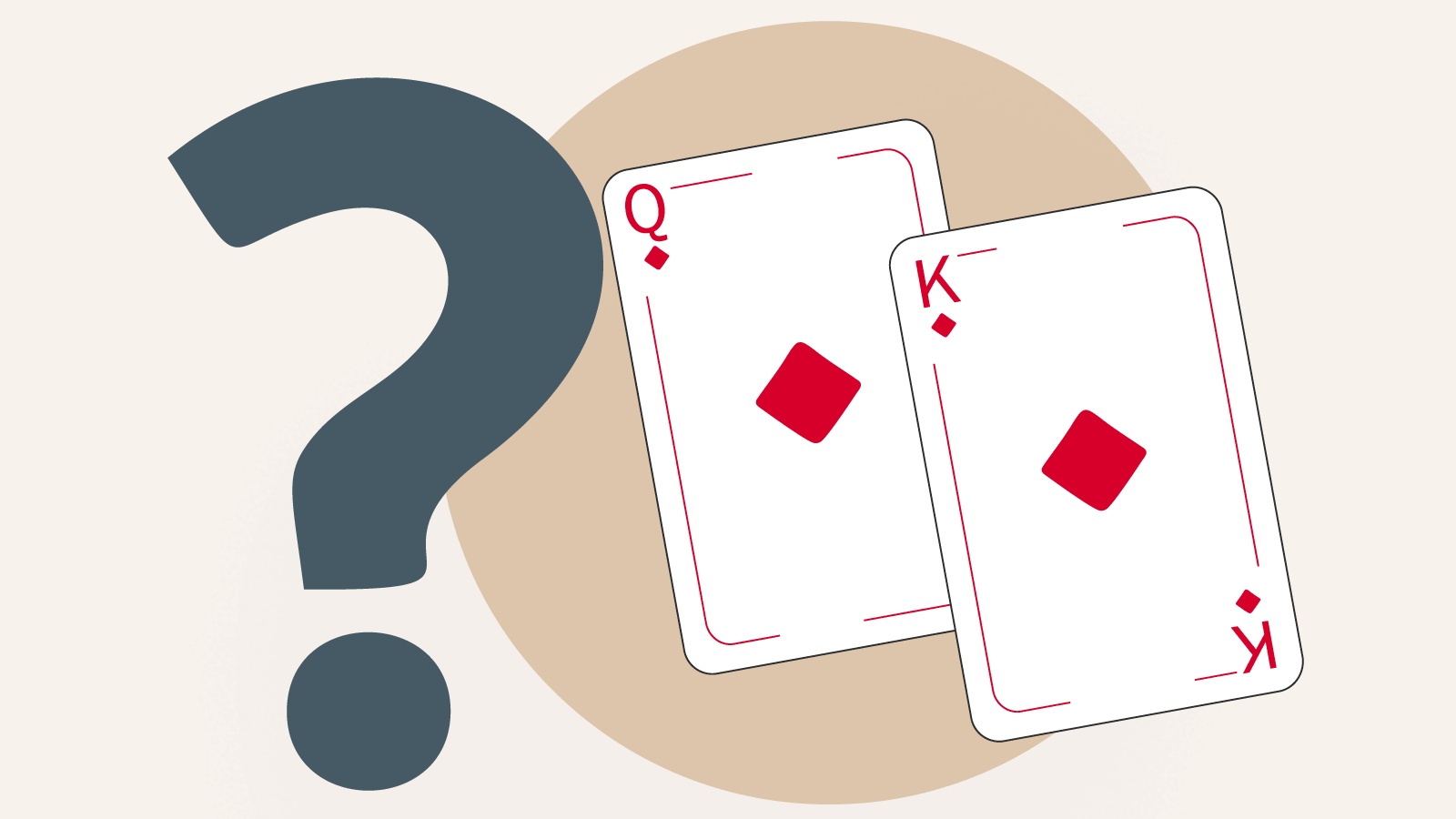 Yes! You can play all types of Blackjack side bets. You can even play more than two on any hand. It depends on your bankroll and the way you handle risk.
It is essential to note that making additional wagers can quickly eat into your balance, especially if you don't secure a win.
There is no confirmed Blackjack side bet strategy. So, our advice is to bet only what you can afford to lose! A good option would be trying side bets with casino promotions. In this way, you won't have to use your real funds.
Is It Worth Playing with Side Bets?
This game's side bets do not require any skill or additional knowledge to play. They are simply bets that rely on chance. While their payout could give you significant returns, they also come with higher house edges.
You should only play them when you have a sizable payout, or their outcomes won't affect your initial Blackjack bets.
No matter the type of bet you choose, don't forget to play responsibly and monitor your bankroll regularly!