Which is the Best Roulette – Single, Double Or No Zero?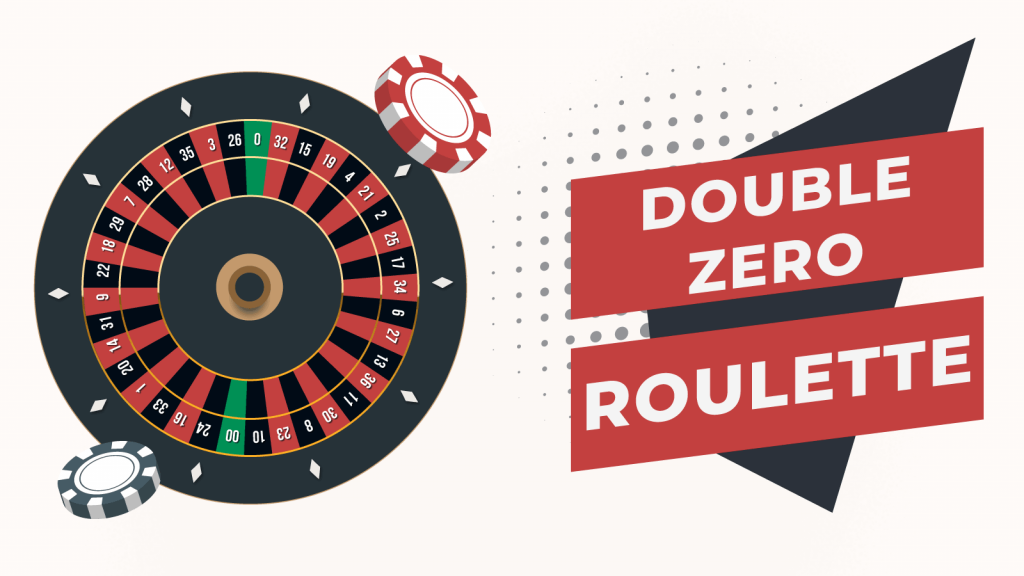 Roulette casinos in Canada come with all these three variants available. This guide can help you find out what version suits you best. In case you want to test the casino first, you can try no deposit bonuses available for Roulette. Get ready to discover which Roulette version is the best!
The Game's Timeline
Roulette is one of the oldest and most interesting games in the casino. The game has a rich history that cuts across continents. In its present form, roulette originated from Paris as far back as 1796. At that time, its wheel only featured 1-36 numbers with outside bets and no "0" pocket. However, in 1842, Louis Blanc included "0" to the layout so that casinos could profit more from the game.
How Did the Variants Appear?
In the 1800s, the wheel game entered North America. Shortly after, a second "0" was added to the wheel to increase the house edge. This laid the foundation for other roulette variations meant for the European and American markets.
Thanks to technology, now you can select from an array of double, single and no zero roulette variations. But which one is ideal for playing? We compared these wheel game variations and gave you the answer below.
No Zero Vs Double Zero Roulette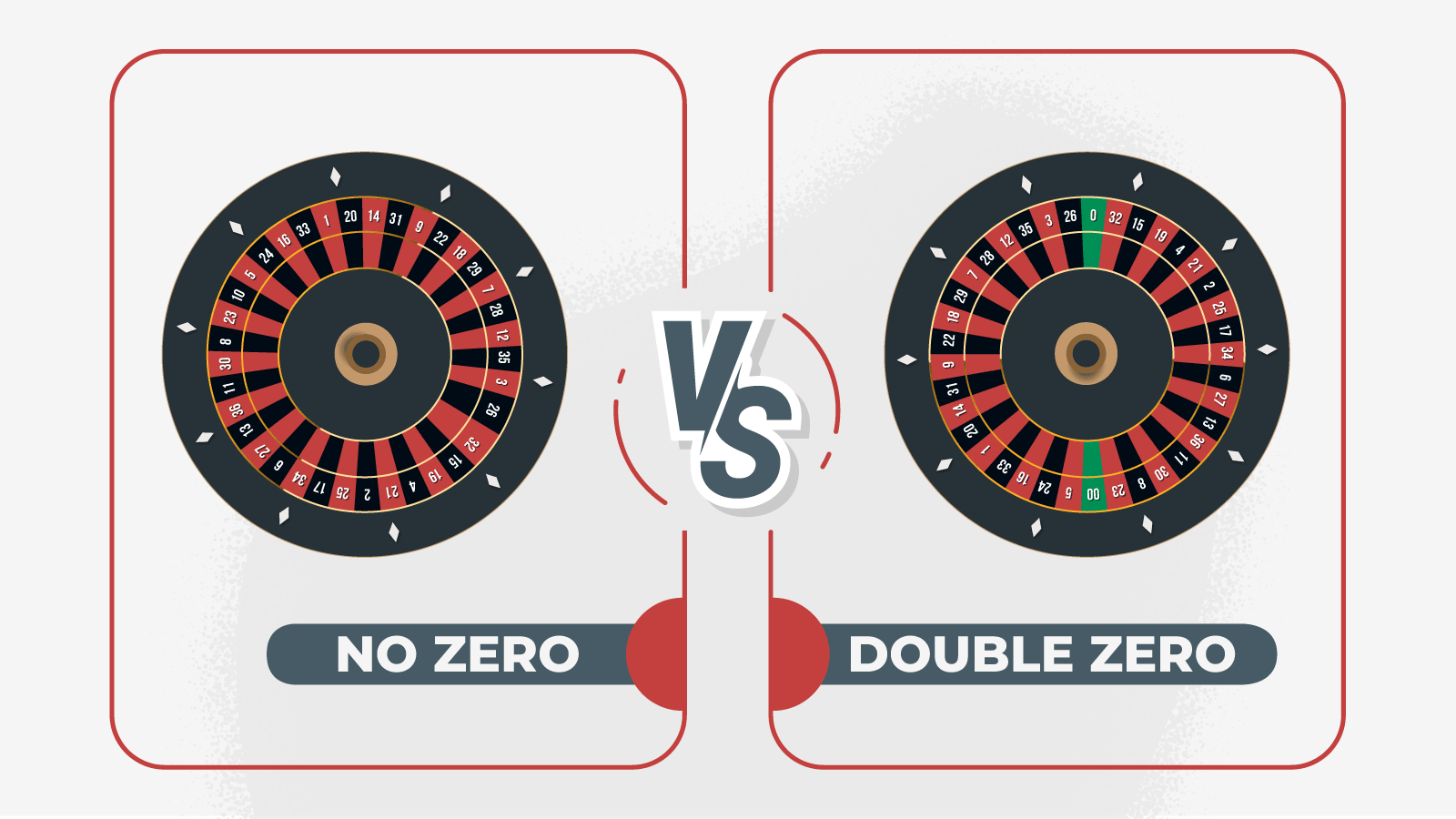 Generally, no zero roulette is considered the best roulette version for players. This is mainly because the earliest version offers no 0 pockets. Originally, roulette featured a payout of 35/1 for straight-up bets.
However, the roulette wheel with 0 and 00 in European and American variations tilts the advantage towards the casino. The addition of 0 in the American version raises the house edge from 1/37 to 1/38. According to our casino experts, that's the first difference Canadian players may observe.
How It Actually Works
No zero roulette odds are the exact outcome of the ball landing in each pocket. For instance, its red or black bets offer a 2/1 odds and an exact 50/50 chance of the outcome happening. This version nullifies the house advantage, and it's the main reason why the game is not common at online casinos.
A site can quickly run into deficits if several players experience winning streaks while playing the game. However, to cushion the effect of losses, casinos that offer this roulette variant usually attach a commission on wins. Sometimes, the charge could be up to 10%.
At 38 pockets to a 35/1 payout, double-zero roulette offers the highest house edge of 5.26%. The extra 0 pockets contributed immensely to the low winning odds of the game. While the extra zero drastically reduces your chances of winning, the payout remains the same at 35/1. However, 00 roulette wheel has faster and more exciting gameplay. It's also more popular at online casinos, especially ones that cater for the United States market.
Single Zero Vs Double Zero Roulette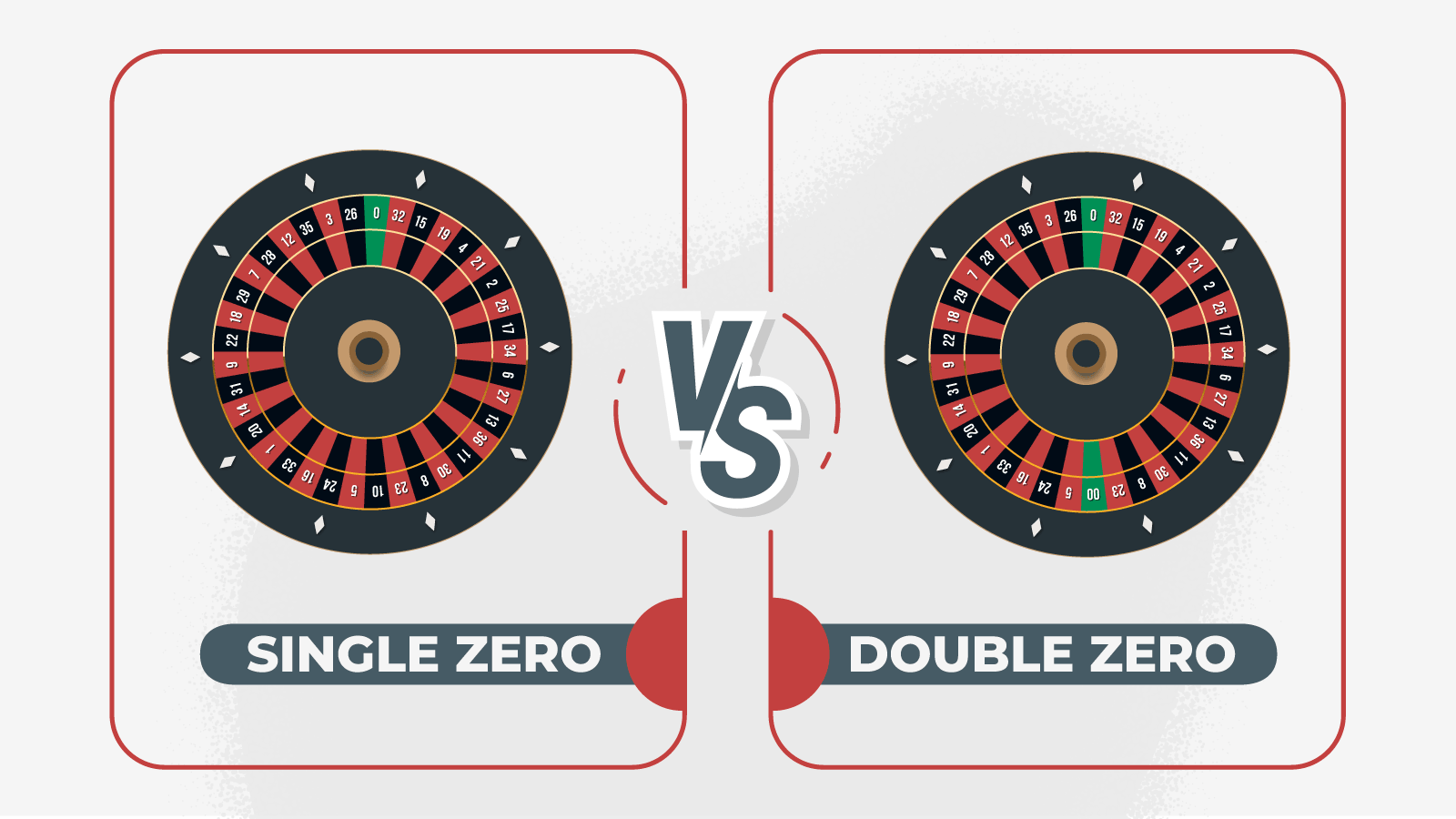 Single zero roulette wheel comes with 37 sections; figures one to thirty-six and a single green zero. With 37 numbers on a 35/1 payout, its odds stands at 2.70%. Compare this to the 38/1 odds and 5.26% house advantage of double-zero roulette; then, you'll understand why many players flock towards single zero options.
Besides, American roulette does not enjoy the same reach and acceptance as the European version. It is almost exclusively available in the United States. The 00 version is, however, widely played in different parts of the world, especially the United Kingdom, Europe and even the United States.
How to Get the Most of Your Play Session
Always select a single zero roulette wheel over double zero if the decision is up to you. However, if you are playing at a casino with American roulette as the only available option, avoid the Top Line/"First Five" bet. This wager can only be found in 00 roulette versions and includes numbers 0, 00, 1, 2, and 3. You can try one of the 6 best roulette strategies, such as the James Bond method but don't forget to place the last $1 on the split between the 0 and 00.
Although it promises a payout of 6/1, it's a sucker bet. Its probabilities of winning are very low, and it has a 7.9% house edge to show for it.
No Zero Vs Single Zero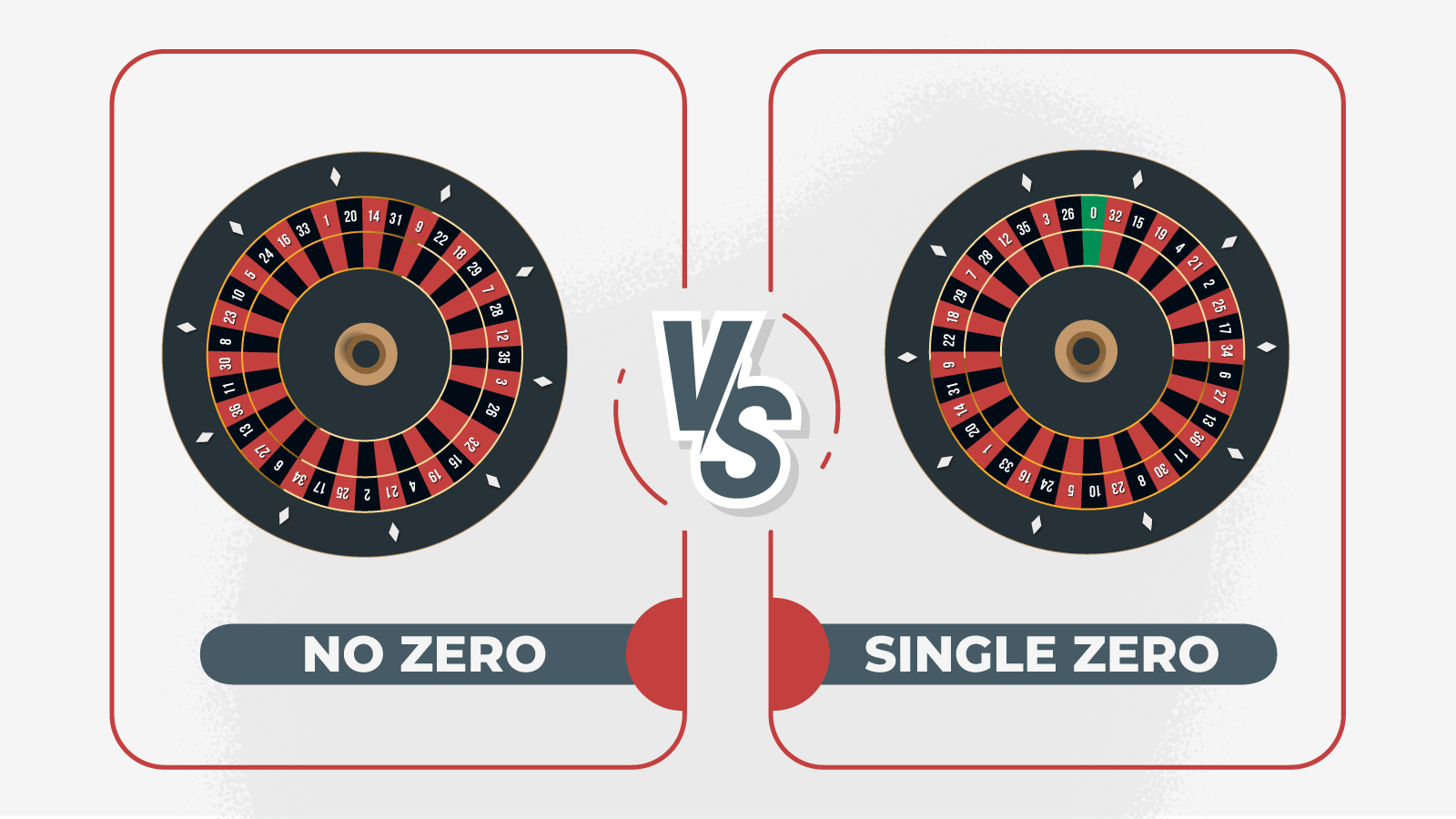 From the preceding, one can easily deduce that both no zero and single zero are better for real-money gameplay than the American version.
However, deciding which game to play between the two depends on your choice and availability.
While single 0 has a house edge of 2.7%, the charge rate of no zero roulette also makes it less appealing. This commission can eat into your winnings in the short or long term. For instance, if you wager on even/odd bet, you'll have a 50 percent chance of winning yet get a 90% payout if you win.
Although your probability of winning the same bet in single 0 is not 50-50 (about 47.3% chance), if you win, you will receive a full 100% of the 2/1 wager.
In terms of availability and popularity, you will find European roulette leading that aspect. There are chances that your chosen casino may offer a no zero version but has several single 0 roulette games available.
Bets You Can Place On The Double Zero Roulette
Except for a few options, the double zero roulette wheel shares the same bet sections with other game variations. Its wagers are divided into two categories; inside and outside bets.
Inside wagers involve a single number, adjacent numbers or small groups of numbers.
The outside bets, however, consist of a larger block of numbers. Below, we gave a detailed look at these stakes.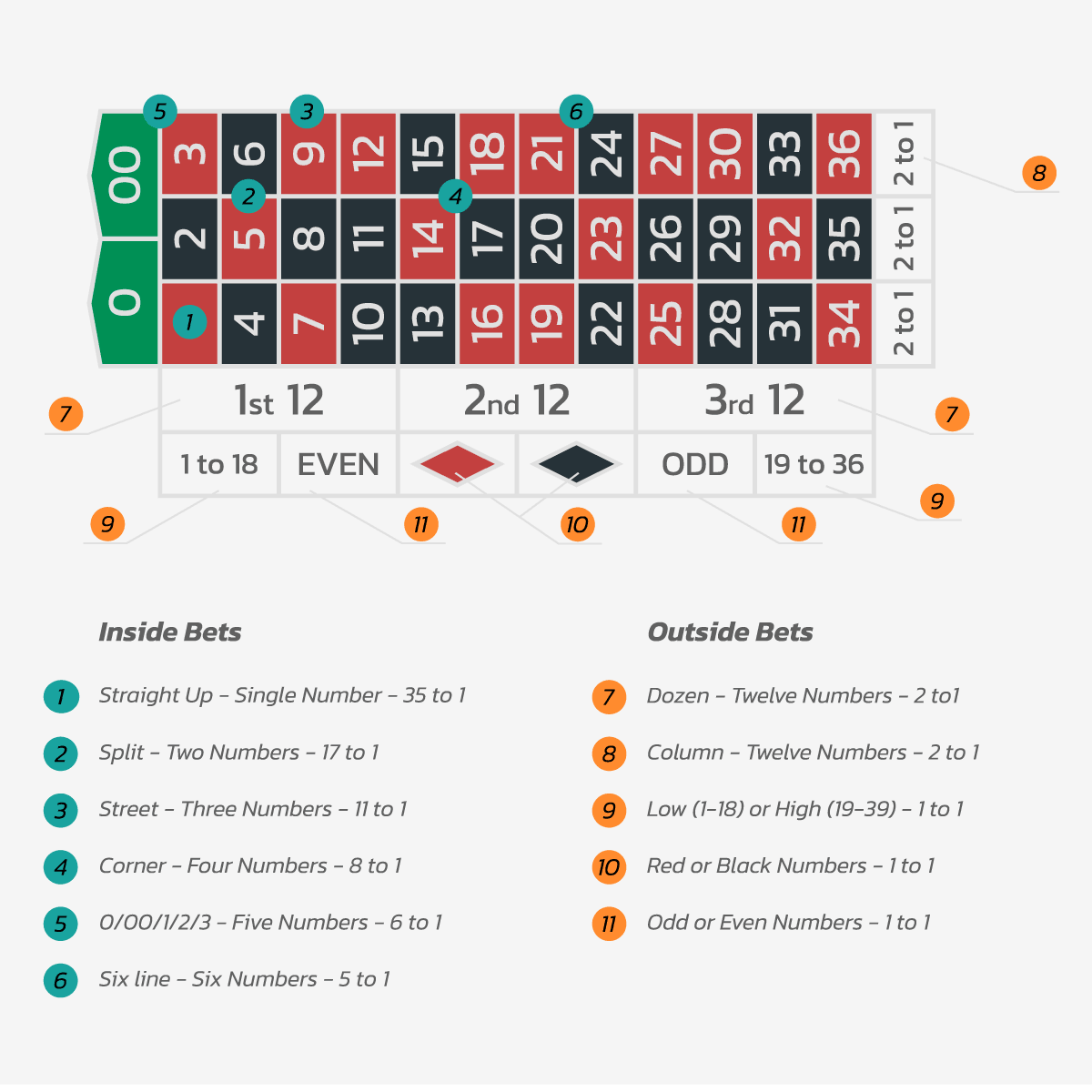 Straight-Up Bet: Place on any single number, including "0" and "00" pockets. It pays 35:1.
Split. Wager on the line between two adjacent units, including "0" and "00". Pays 17:1
Street: Usually placed on a line at the end of a row featuring three numbers. Pays 11 to 1
Corner: Stake on the corner where a group of four numbers touch. You receive an 8 to 1 payout.
Five Bet: Popular for its low odds, it features five numbers, including 0, 00, 1, 2, and 3. Wager at the corner by 0 and 1; pays out 6:1
Line: You place it at the end of two rows on the border between six figures. Payout is 5 to 1.
Outside Bets
Column: Stake on a column on roulette wheel layout double zero. Place the wager on " 2-1″ section. It pays 2:1
Dozen: Can stake on either of three groups of 12 numbers; payout is 2:1
Red/Black: Consists of all red and black numbers. It pays 1:1
Odd/Even: Features all odd and even units on that layout. Payout is one to1
Low/High: Wager that the ball will land on low (1-18) or high (19-36) numbers. It pays 1:1
Understanding this type of bets allows you to create a strategy for winning at Roulette. In addition, you can try placing more bets in a single round.
If you place an outside bet and the ball lands on 0 or 00 pockets, you will receive half or 50% of your initial wager. Some casinos now feature a new variation of an outside bet called NewAR.
In this new stake, you can either wager that the winning unit will be Red/Even or 0, or Black/Odd or 0. So, let's say you stake on the latter, and the outcome is neither Black/Odd nor 0; you will lose your wager.
The same applies to the Red/Even or 0. However, if you win the bet, you will receive a payout of 3:1. If the ball lands on only 0, your payout will be 2:1.
Double Wheel Roulette House Edge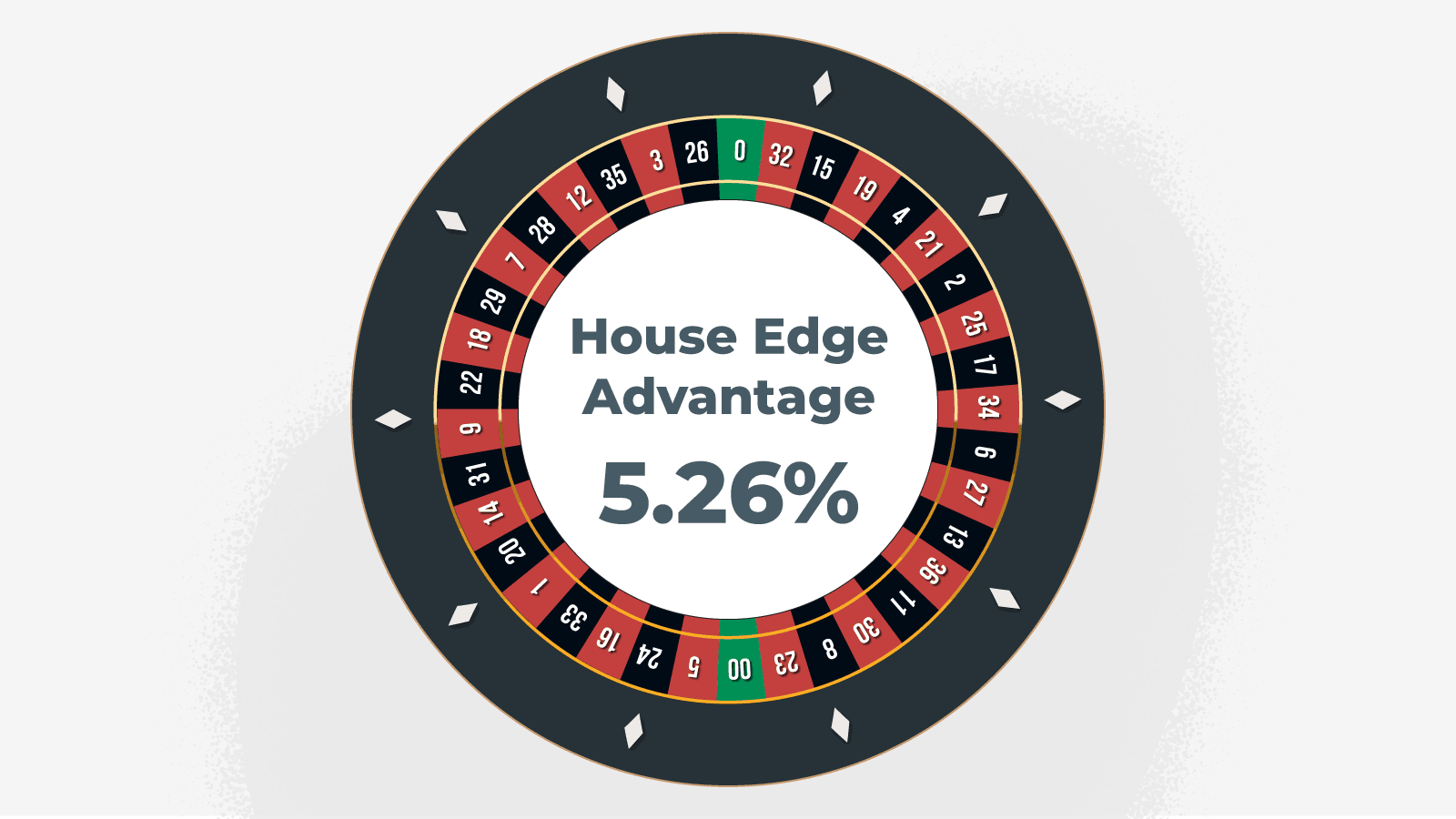 The double wheel has a basic house advantage of 5.26%. This means that you will receive $94.74 for every $100 you wager in the long run. House edges are, however, theoretical and do not refer to the outcome or payout you will get from one game.
Knowing some information about Roulette odds can help you determine what your gaming outcome may be. Keep in mind that betting on more numbers can decrease your betting risk.
The low odds of American roulette is due to its additional 00 pockets. It reduces the odds of landing any single number to secure a payout.
If you are playing in a US casino, you may have no other option than to play double wheel roulette. As stated earlier, when you play, stay away from the "Five" bet.