How to identify scam casinos and pirated casino software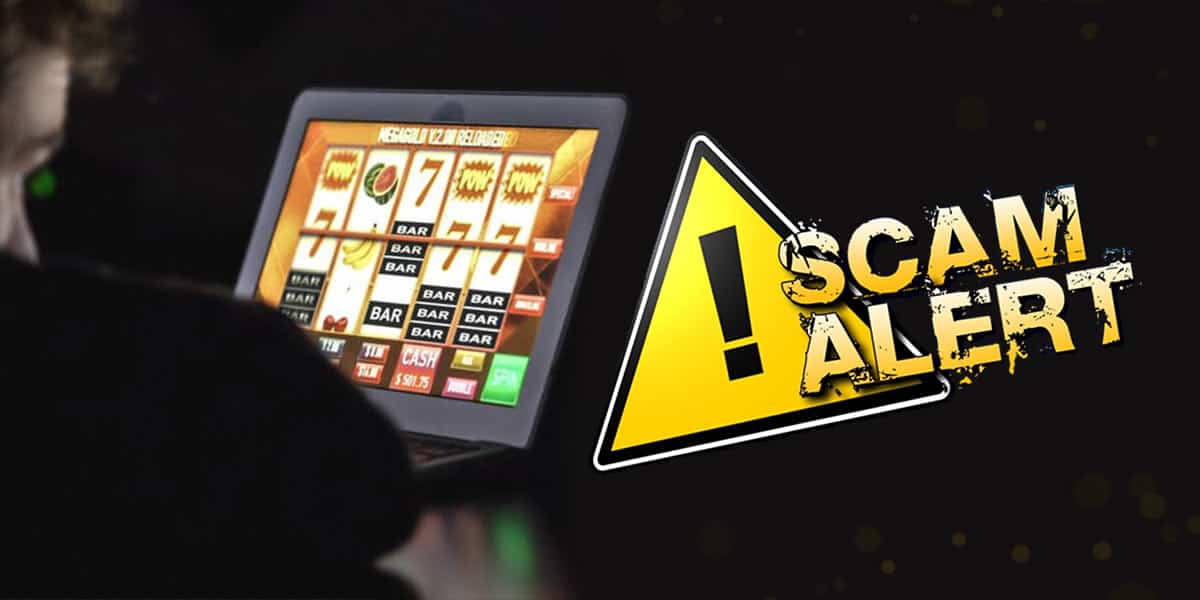 The distribution of pirated casino software is a significant issue in the iGaming industry, and regulators have teamed up with game developers to control the situation. However, because of the extensive network of online casinos worldwide, it has become increasingly difficult to track down black market game distributors and pirate casinos.
Our team has encountered many rogue casinos throughout the years, and we've created a quick and effective procedure that helps us quickly identify a pirate or unregulated gaming platform. Even with our approach, the black casino market is growing at unprecedented rates. Thus, we're keeping a keen eye on all the platforms we review.
At Casinobonusca, player safety is our main priority, so we carefully check all the casinos' legal and technical details on our site. In this article, we will explore the dangers of playing pirated casino games and how you can check the legitimacy of a platform by yourself.
Let's get started!
Quick guide to identifying pirate casino software
One of the main advantages of online casinos is that you have a variety of choices, and you can literally join any of them within minutes.
But there's a catch! How can you tell which casino is safe and which one is not?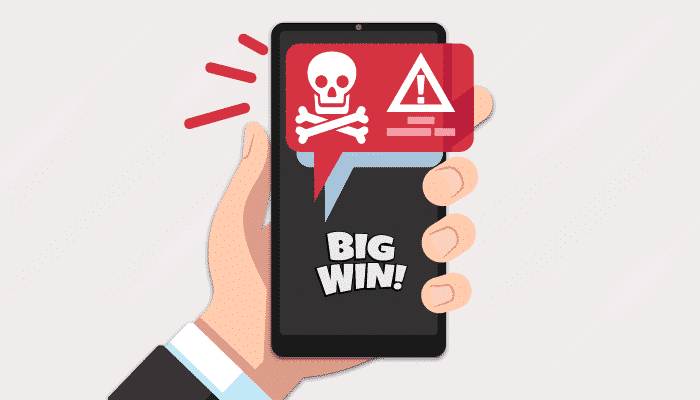 For starters, safe online casinos need to have a license and be regulated by a gaming commission. If a regulated casino does not follow the rules and guidelines stipulated in their license agreement, the operator will face consequences, like large fines or definitive suspension.
However, there are offshore operators that ignore the rules. That doesn't necessarily mean that they are pirate, so we will still recommend them to our readers. However, we will mention the risks of joining an offshore casino in our reviews, and you can join them as long as you agree with their terms.
The real pirate casinos are those that take advantage of their players through legal loopholes or by modifying the odds of the games in their favor.
We know that the thought of joining a scam casino is quite scary, but we have some good news!
You can't fall victim to a rogue platform if you know what to look for. Therefore, we want to help you identify a scam and avoid it. Every time we identify a suspicious platform, our casino experts will examine the software and publish a complete review containing our conclusions. If we consider that the casino is rogue, we will not list it on our site and recommend our readers to avoid it.
Since the online gambling market is constantly expanding, we might miss some of the new platforms using pirate software. Thus, we decided to explain our exact analysis process that we use to determine the legitimacy of an online casino, so you can be protected at all times.
Here's an actionable guide that can help you determine if a casino is using pirate software before it's too late:
Sign up on the platform and test the free version of their games;
Verify if the RTP and volatility is clearly disclosed in the game's description;
Check the hosting server by using the Inspect Element feature (Right click -Inspect Element or press F12);
If the hosting server doesn't match the original one, it means that the casino is using pirate software, so the operator might have changed important factors like RTP, odds or volatility to their advantage.
Important: The best software providers have a preset server extension (e.g. Netent uses netent-static.casinomodule.com), but scammers might change or add a letter to the URL to trick you, so make sure you double check if the domain is spelled the right way.
Be advised that at first glance, a casino might do a good job at concealing the use of pirate software. Therefore, you need to make sure you verify the validity of their license by scrolling down to the casino's footer. Any reputable casino will clearly disclose their license number, as well as having a redirect link to the regulator's validity checker.
What are some examples of pirate casino software?
Throughout our gambling journey, we've identified dozens of fake casino games. Some of the titles were obvious clones, but in some situations, it took us a while to realize that the casino wasn't actually using the original version of the game.
The most common forgeries that we've encountered are those of the popular game Book of Ra. At first sight, the slot machine seemed legit, and it was nearly impossible to tell the two apart. Luckily, our tech experts inspected the source code and server domain. On top of that, we weren't able to navigate to the "Help" section, which was an obvious red flag.
Once we've analyzed all the technical details of the Book of Ra clone, we concluded that the casino is using pirate software, since the game was hosted on a shady domain with an unknown extension "tbs22http", which is not used by Novomatic.
Another state-of-the-art game clone that is commonly found in online casinos is Netent's Starburst. However, the scammers made a vital mistake – they underestimated their audience, and added an extra "L" to the Netent official domain name "netent-static.casinomodulle.com"
When analyzing a shady casino, it's important to look out for the small details. Scammers are getting better as technology advances, so you must keep a close eye on these technical details which can appear normal at first sight.
While pirate casino software is concerning for many players, there are also rogue online platforms that pretend to be legit, but after a closer examination, you will be able to determine that it's actually a scam.
Read on to discover how to avoid joining a pirate online casino!
Seven obvious signs of a pirate online casino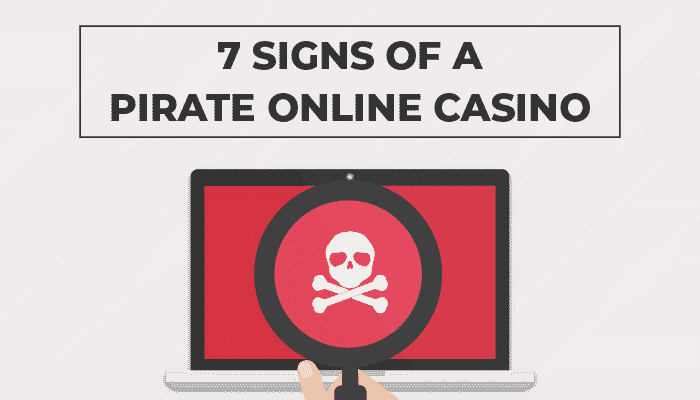 After analyzing hundreds of Canadian gambling platform, our team has discovered 7 signs that a casino is pirate:
Slow payouts – If a casino that advertises having reasonable payout speeds suddenly takes three times longer to complete your withdrawal, it's a sign that something is wrong and you should avoid working with that platform. Of course, delays happen even to the best casinos, but if it becomes consistent, that's when you should run away.
Changing Terms and Conditions – One of the common scams that pirate casinos use is changing their terms and conditions. For instance, there are situations when you complete the 25x playthrough requirements and request a payout, and the operator refuses your withdrawal saying that you didn't comply with their bonus terms. When you check the conditions again, you might notice that the terms were changed.
Banning accounts – If you go into a dispute about winnings or bonuses with a pirate casino, the operator might restrict your account.
Payment pressure – Rogue casinos usually pressure players into depositing to play on games that have the worst odds. Another shady tactic that pirate operators use is avoiding to issue the full payout and will force you to wait a long time before telling you that they aren't going to pay you the rest.
Questionable jurisdiction – An obvious sign of a pirate casino is the country where they are regulated. If you see a platform regulated by a shady country, you should proceed carefully. Make sure you analyze all the details before you sign up, and if you feel like something is off, you should immediately run away.
No payments – One of the more common practices of pirate casinos is telling you that they should wait until more players deposit before they can issue the payment. That's a red flag for scamming and you should report that casino as soon as possible.
Offers are too good to be true – If a casino offers you a match bonus of 500% up to $5000, you might initially be tempted to take it, since it's way better than a regular promotion. Just as the saying goes, if something is too good to be true, it probably is, so you should double check the safety of the casino and decide if it can be trusted.
These are just some of the basic signs of a rogue casino, and you might sometimes fall victim to one of these scammers. However, by staying informed, you will be able to prevent joining these shady platforms.
Below, we will uncover some tips that will help you find these clues before joining any gambling platform.
How to determine if a casino platform is rogue?
Based on our expertise, we consider that the saying "Knowledge is power" is true when it comes to identifying pirate casinos. Therefore, we have found out that unless you're getting scammed by a rogue casino, the only way to know if a platform is safe is by getting your information from the right place.
Here are the main source you can use to identify the signs of a pirate casino mentioned above:
Use our website – Here at Casinobonusca, we test and review all the Canadian casinos that are listed. If we identify a pirate casino, we will not add it to our database. Thus, any platform that you join through our site will be secure and regulated by a gaming authority;
Search Google – Another efficient way to determine if a casino is rogue is to search "casino name + scam" on Google and see if there are any players reporting having issues with the platform. Make sure you filter out the data to show the most recent complaints, since a casino might have had problems in the past, but they could be fixed.
Look for casino blacklist – In essence, a blacklist is a casino database where iGaming experts add all the scam platforms they've encountered. This can be useful especially if you're new to the gambling world and you're not quite sure what you should choose.
As a rule of thumb, you should avoid making judgements about the safety of a platform if you only found a couple player complaints. These might be written by dissatisfied customers that lost their money and claim that the games are rigged.
In general, it's a great idea to ignore these random complaints, but if you notice that multiple players are complaining about the service quality of a casino, you should take them into consideration and look for a different gambling platform.
The bottom line
Spotting a pirate casino before making a deposit is worth much more than identifying the scammer after you've become their customer. However, if you spot them after you've added money to your balance, it's important to determine a rogue casino before they shut down.
Thus, if you manage to identify a scammer before it's too late, you will be all right. Make sure you have this realization before they cause too much damage. To be honest, as long as the iGaming industry exists, there will always be people that want to take advantage of innocent players.
By using the information mentioned in this article and analyzing the casinos by using our step-by-step procedure, you will be able to spot the scams from miles away, and avoid falling into the trap of pirate gambling platforms.
To make sure you're 100% safe, we recommend choosing a platform from our top online casinos database. That will guarantee that you will be playing in a regulated environment where you can enjoy the original versions of your favorite casino games.
Reference list