How to Identify Online Casino Scams | Online Safety Essentials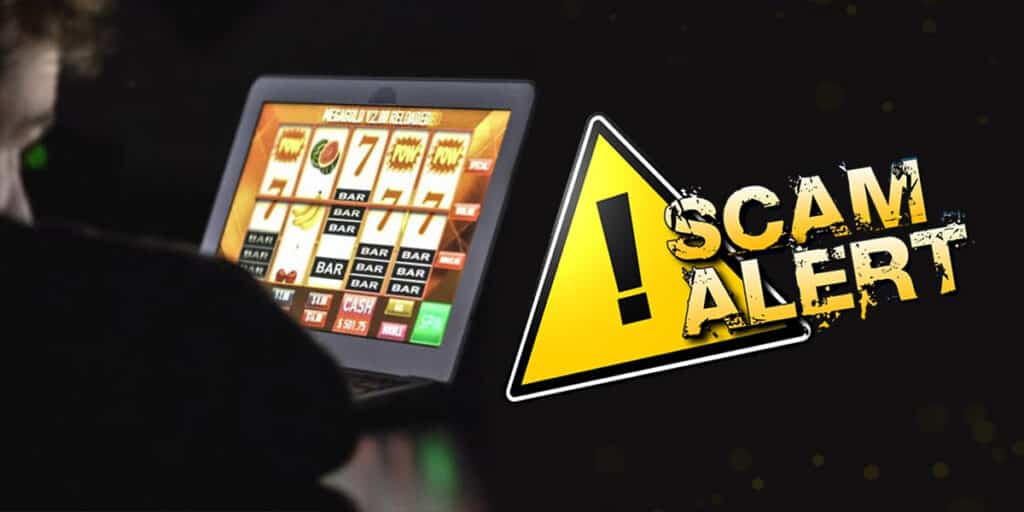 Our team has encountered many online casino scams in the past. We devised a comprehensive procedure to tell apart fake gambling sites from fair services.
Our complete guide to online gambling scams will help you find your way around the current iGaming market.
Quick Guide to Online Gambling Scams
Checking the legitimacy of platforms and snuffing out online casino scams are the first essential steps to player protection.
A fake casino bases its activity on the ease of access and similarity to fair functioning gambling websites.
The Differences Between a Safe and Fake Casino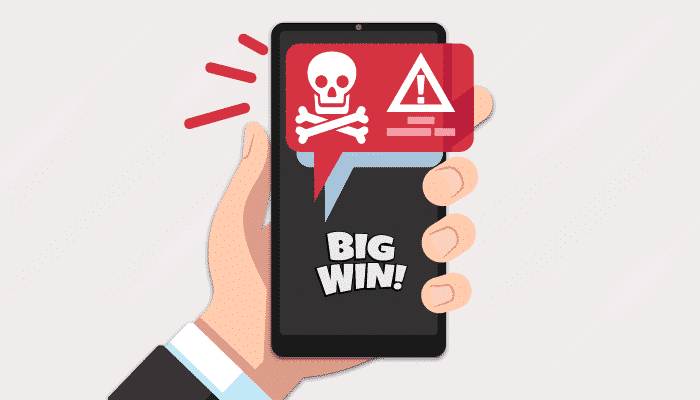 All fairly functioning online gambling services hold accreditation from a remote gambling licensor. If a platform breaches the imposed legal framework, the regulator will correct its actions or retract its right to function altogether.
What is a Fake Casino
Some offshore operators currently listed on the market either function against the licensor guidelines, or fail to hold any piece of accreditation.
We consider services to be online gambling scams if they show no adherence to any fairness policies, regulations, or have proven unfair in the past.
How Online Gambling Scams Work
Online casino scams emulate the aspect and functionalities of a trustworthy platform while using the software and interface to extort funds from its customers.
We understand that the risk of accidentally joining a fake site is discouraging. However, we will tell you how to develop a keen eye for gambling unfairness.
How to Identify Online Gambling Scams
The online casinos we feature have been checked and rated by expert reviewers. No online gambling scams get the privilege of being featured here.
Nonetheless, we consider it necessary to inform you about the essentials of service legality. These guidelines will aid you in identifying all online gambling scams.
Determine if a Site Uses Pirated Software Before It is Too Late
If the site does not ask for sensitive data, sign up and test the free software

See if specifications, such as the game RTPs and volatilities are clearly stated

Check the hosting server by using the 'Inspect Element' feature (Right click -Inspect Element or press F12)

If the hosting server doesn't match the original one, it means that the site is using pirate software.
A fake casino using pirated software may freely change important factors like RTP, odds or volatility to misrepresent the featured activities.
How Online Gambling Scams Emulate Fair Services
The best software providers have a preset server extension. For instance, NetEnt uses netent-static.casinomodule.com. In contrast, online gambling scams might change or add a letter to the URL to trick you. Make sure you double-check if the domain is spelt the right way.
How to Check for Licensing
At first glance, an operator might do a good job at concealing the use of pirate software. Therefore, you need to make sure you verify the validity of its license by scrolling down to the site's footer.
The most trustworthy licensors on the current market are the British-based UKGC and the Maltese MGA. Spend some time learning about the regulations upheld by these commissions and how they mean to help you as a customer.
Any reputable operator will clearly disclose its license number, as well as have a redirect link to the regulator's validity checker.
Fake Casino Scams Examples
During our extensive time with the gambling market, we have encountered several fake gambling sites, with pirated or cloned software. These are some notable examples.
Book of Ra Clones
While the slot seemed to be the real deal, our tech experts inspected the source code and server domain to arrive at the conclusion that it was a copy of the original game.
On top of that, we were not able to navigate to the "Help" section. This is an obvious red flag for fake gambling games.
Once we have analyzed all the technical details of the Book of Ra clone, we concluded that the site is using pirate software. The game was hosted on a shady domain with the unknown extension "tbs22http", which is not used by the game provider, Novomatic.
Fake Starburst
In this case, scammers made a vital mistake. They underestimated their audience, and added an extra "L" to the Netent official domain name, arriving at the dull "netent-static.casinomodulle.com"
When analyzing a fake casino, it is important to look at the fine print. Scammers are only getting better as technology advances. Thus, you must keep a close eye on these technical details which can appear normal at first sight, but in fact, signal fake gambling sites.
There also are online gambling scams that pretend to be legit, but at a closer examination, they are anything but.
Seven Signs a Site is a Fake Casino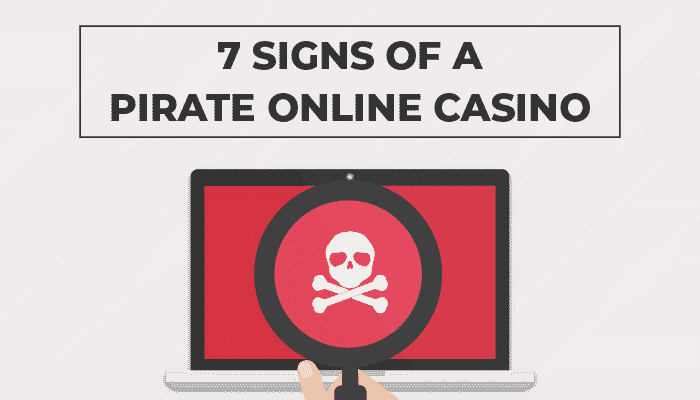 After analyzing hundreds of remote gambling platforms, our team has outlined 7 signs that an operator is running a fake casino.
Unreliable Terms and Conditions

One of the common online casino scams that faux operators use is fallaciously changing their terms and conditions. While changes to the internal policy are permitted by most legislators, all fair operators must do so transparently, and inform customers in due time.

Take for instance a situation in which you complete the 25x playthrough requirements and request a payout. Say, the operator refuses your withdrawal stating that you didn't comply with current bonus terms.

When you check the conditions again, you might notice that the terms were changed. without notice.

Such events are red flags for fake gambling sites.

Unjustified Account Bans

Account closures and exclusions are actions permitted for an operator, but only in certain scenarios.

If you are barred from the services and communication facets of a platform without clear justification, you may be dealing with an illegal or fake casino.

Poor Payment Policies

Rogue casinos usually pressure players into depositing funds as soon as possible. Fair gambling websites require customers to complete KYC and AML checks before accepting their funds.

Another instance of a fake casino payment policy is the division of a full payout, and the failure to pay follow-up increments.

Delayed Payouts

If an operator advertises having reasonable payout speeds but suddenly takes several times longer to complete your withdrawal, it is a sign that something is awry. Naturally, delays occur even to the best casinos. If this event happens consistently or repeatedly, you may be dealing with an unfair or fake casino.

No payments

One of the more common practices of pirate casinos is telling you that they should wait until more players deposit before they can issue the payment.

The site payouts should not depend on the liquidities it receives from other customers.

This is a clear red flag for online gambling scams and you should quit and report that website as soon as possible to responsible legislators.

Questionable jurisdiction

An obvious sign of online gambling scams is the jurisdiction under which they function. If you see a platform regulated by a shady location or governing body, you should proceed carefully. Curacao is one location for many gambling sites that sit in the grey zone of legality.

Make sure you analyze all the details before you sign up and ensure that you do not access a fake casino.

Offers are too good to be true
Promotions are the way for all types of gambling sites to attract new customers. A fake casino will advertise incredibly generous bonuses, without sharing any obligations to actually adhere to stated conditions.
Just as the saying goes, if something is too good to be true, it probably is, so you should double-check the safety of the platform and decide if it can be trusted.
These are just some of the basic signs that sites are in truth simply just scams. Customers that stay informed regarding fake casino practices minimize the risks of being victimised by scammers.
Ways to Determine If Sites Are Online Casino Scams
An informed customer stands at minimum risks of being scammed by fake gambling sites. These are the main documentation sources for determining the fairness of accessed platforms.
Use Our Website

Casinobonusca contributors test and review all the Canadian casinos that end up being featured on the platform.

If we identify a fake casino, we will not add it to our database. Thus, any platform that you join through our site will be secure and regulated by a gaming authority.

Our checks also reflect the quality of legal gambling websites. Thus, you will get the best out of the available platforms.

Browse Google

One efficient approach to check for online casino scams is searching "domain name + scam" on Google. See if there are any players reporting having issues with the platform.

Make sure that you filter out the data to show the most recent complaints. Operators can lose and earn back licensing, once their policies change and adhere to requirements.

Look on Fake Casino Blacklists
In essence, a blacklist is a fake casino database where iGaming experts add all the online gambling scams they have encountered.
This database can be useful especially if you are new to the gambling world and not quite sure what you should choose.
If the legality of a platform is still a debated subject with a minimum of data and customer input, take it with a grain of salt. Remember that you can find lists of the best casinos with a history on the market and a well-documented history of activities.
iGaming Fairness And Security Conclusions
Identifying a fake casino before joining it and depositing real funds is better than having hindsight. Nonetheless, if you have accidentally joined or were targeted by online gambling scams, it is important to locate the domain and report them to relevant authorities.
While there will always be scammers trying their luck at extracting money from uninformed customers. However, the iGaming market has been becoming ever more secure in recent years. Nowadays, you have both licensors and alternate dispute resolution agencies, eCOGRA, on your side when it comes to combating online gambling sites.
We have done our part and provided you with all the information for differentiating a fair site from a fake casino. Keep in mind that gambling is a valid form of entertainment, as long as you stay away from online casino scams.
References