How to win at Baccarat in 10 simple steps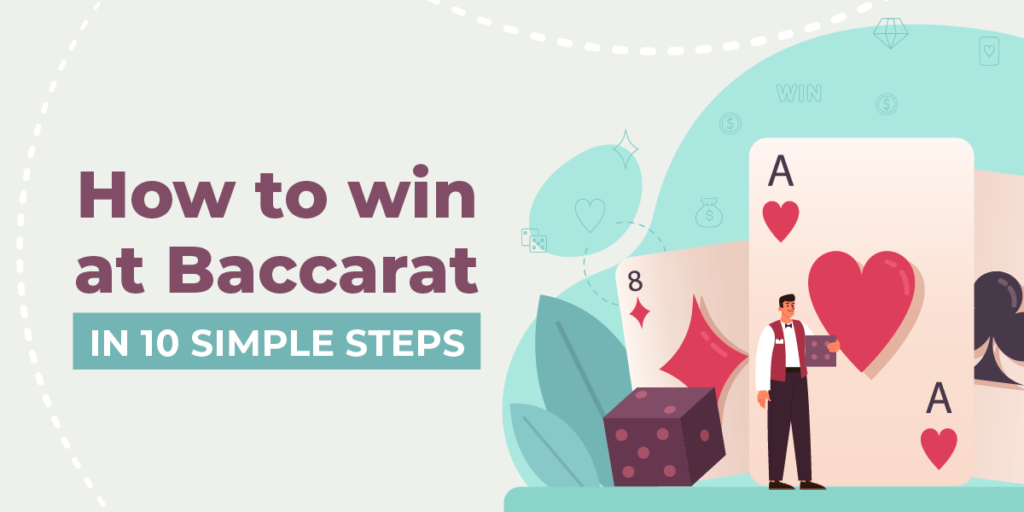 Baccarat is a game where you can place three types of bets: the Banker, the Player, and the Tie. Just like when you are playing bingo titles, Baccarat is a game of chance first and foremost. However, even though its outcomes are random, that does not mean that you cannot improve your winnings chances.
Check our listed 10 tips to increase your casino balance!
Learn about the Baccarat rules
The dealer will deal out 2 sets of 2 cards. The one that bets on the total hand that is closest to 9 wins.
To maximize your chances of winning and get a hang of these rules, enter CasinoBonusCa, pick a site and a game and try the demo version. It's free and does not impose any real money deposit.
After you have an overview of the practices, you can start gambling and apply those rules yourself. Getting used to Baccarat and its rules will become finite. You can bet on a particular Player or a Dealer. There is also the tie option and making side bets.
Learn about the commission on the Dealer bets
The average commission rate is 5%. This commission must be paid by customers who decide to bet on the Dealer.
It is advisable to confirm the commission rate before you commit yourself; this way, you can avoid unnecessary surprises when you win.
Indeed, the best option is to bet on the Dealer. The actions of the Dealer and the rules have been put in place to ensure they have a competitive edge compared to the player.
Wager on ties reasonably
The tie has a lower winning rate in the player's favour, in comparison with the bets on Dealer or Player.
When it comes to Baccarat, you should avoid placing a wager on ties, although they may bring you more funds rather than the other bets.
Online casinos can pay 8 to 1 or 9 to 1 in case the Dealer and Player tie. However, many players prefer the 8 to 1 bet. It is advisable to bet on the Dealer instead of a tie-breaker.
Decide what type of Baccarat suits you
Land-based venues either offer maxi or mini-Baccarat. On the other hand, Baccarat Canadian online casinos come with a higher variance of Baccarat games.
What is Mini-Baccarat?
Mini-Baccarat is a version of Punto Banco Baccarat where the stakes are lower, the players fewer, and the Dealer is always the Banker.
What is Maxi-Baccarat?
The wagers are higher, and the game can accommodate up to 14 players, compared to the mini version. Also, players can look at their cards for that round, while in the mini version, they are not allowed to do that.
Always go with the Banker
According to professional players from Canada, the best bet is the Banker. When you notice a winning streak has occurred, there is no guarantee that it will happen again. Ensure you are not aggressive as you place the wagers.
As you place every wager, keep in mind there is a house advantage, and you can't easily win your way through such.
Don't act on impulse
Many gamblers tend to act on impulse and keep playing until they reach a winning. If you lose a wager after placing your bet on the Dealer, you should never think irrationally.
It's recommended to 'take a breath' before your next bet. Try to calculate the possibilities and mind your casino balance. Keep in mind that when you bet on a tie, it means neither the Player nor Dealer loses.
Your exposure should be minimized
This is a game of chance rather than one of skill. For some, it may seem boring since there is not as interactive as Poker. When playing, you should follow the system put in place.
It is recommended that Canadians play Baccarat in spurts. After you win or lose a certain amount, you can take a break. This way, you can avoid poor bankroll management.
Pause your betting pace in different scenarios
If you are to use a Baccarat winning strategy, there is always the streak on which you should bet. The streak normally ends when a Dealer or Player makes a loss. As a result, it is acceptable if you fail to place a bid to determine if the Player or Dealer will establish a new streak that you can bet on.
Nonetheless, if you need to place a wager after the streak comes to an end, you can bet either on a tie-breaker or the Dealer.
Fewer decks means less variance
Baccarat will be played with at least eight card decks to minimize unfair play. Therefore, if possible, look for Baccarat games that have fewer decks.
This is a common practice for Blackjack too, and is performed for the same reasons. However, there are Canadian live dealer casinos that contain Baccarat titles who use fewer decks. You can give them a try to learn a few tips and minimize variance.
Money management matters
Keeping track of your bankroll in Baccarat is equally important since the game progresses fast and you may lose track of everything.
Your spending rate can easily deplete your bankroll if you fail to pay attention. Keep in mind the amount of money that you have and set some limits. That way, you will know when you place a wager and when not.
Few words to keep in mind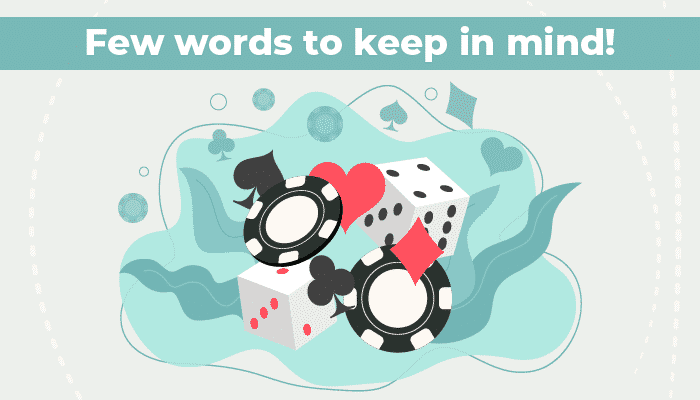 Baccarat is a game that relies on chance, so there is no exact formula that can grant you winnings. But there is no harm in considering some tips, which can help you have an enjoyable gambling session.
Trying free games before moving to real money ones can also be a crucial aspect in a successful Baccarat game. Take some time to get accustomed with the gameplay.
Online casinos come with plenty of choices, but you need to have patiance to browse and compare sites that have the game that suits your playing pattern.
References: