Best Canadian Tennis Players of All Time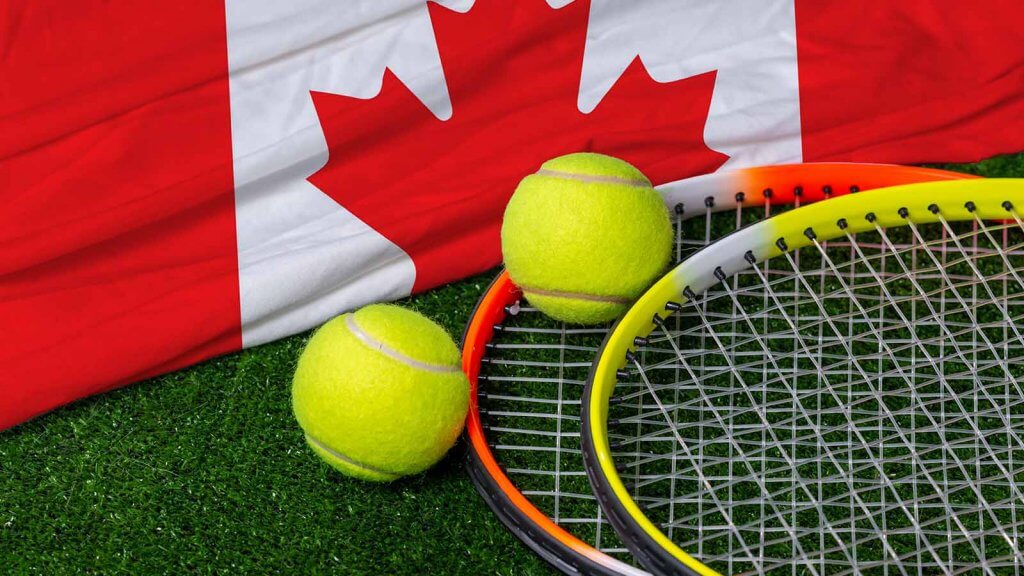 We will take a look at the best Canadian tennis players of all time who have built themselves a reputation in the game through their records and achievements.
Best Canadian Tennis Players
| Ranking | Player | Age | Height | Career Record |
| --- | --- | --- | --- | --- |
| #1 | Milos Raonic | 31 | 1.96m | 372–175 |
| #2 | Daniel Nestor | 49 | 1.91m | 85–118 |
| #3 | Vasek Pospisil | 32 | 1.94m | 131–170 |
| #4 | Eugenie Bouchard | 28 | 1.8m | 280–206 |
| #5 | Mike Belkin | 77 | Unknown | 17–12 |
| #6 | Grant Connell | 56 | 1.85m | 75–100 |
| #7 | Gabriela Dabrowski | 30 | 1.78m | 364–267 |
| #8 | Sebastian Lareau | 49 | 1.82m | 99-137 |
| #9 | Leylah Fernandez | 19 | 1.68m | 122–73 |
| #10 | Aleksandra Wozniak | 34 | 1.75 | 363–246 |
While our team's focus is the world of online casino bonuses Canada, we extended our research abilities and insights into the sports industries to bring out the most relevant and interesting facts about the best Canadian tennis players of all time. We've created our ranking by:
Evaluating the athletes' top performances;

Considering sports critics' reviews;

Evaluating the key moments in each player's career.
Milos Raonic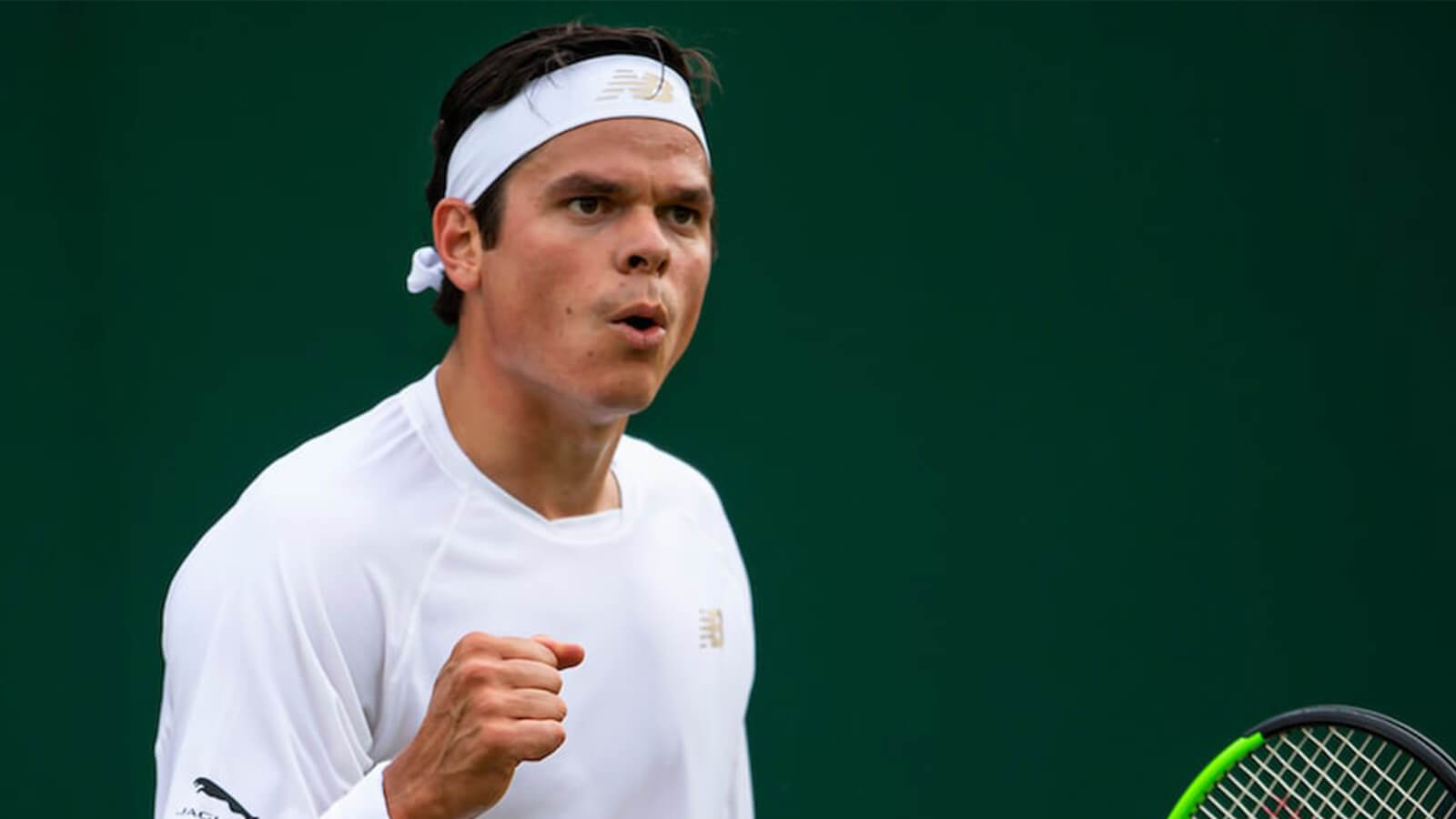 Source: tennishead.net
Milos Raonic is top on the list of best Canadian tennis players of all time, with 8 titles in his portfolio.
Born in December 1990, the Canadian player was first introduced to the world of tennis at the age of six when he participated in a tennis camp at the Bramalea Tennis Club in Brampton.
In November 2016, Raonic was ranked No. 3 in singles by the Association of Tennis Professionals (ATP), making him the highest-ranked Canadian player.
A Legend in the Making
He is also the first Canadian in the Open Era to play in the Australian Open semifinals, the French Open quarterfinals, and the Wimbledon final.
Early Career
Raonic had been competing in tennis events ever since he was young;

His first match was at a junior event in October 2003, when he was just 12 years old;

Although he didn't win his first game, he secured his first singles victory two years later, at age 14;

In 2006, he won his first junior titles in singles and doubles at the Grade 4 tournament;

Raonic turned professional in 2008.
As an amateur, Raonic played in fourteen professional matches in North America, including:
Ten ITF matches;

Three ATP Challenger Tour events;

One ATP World Tour event.
Professional Career
When he turned professional in September 2008, Raonic first competed in ITF Futures and ATP challengers.
His first ITF Futures single title win was in March 2009 in Montreal. He would win three more singles titles and five doubles titles at the ITF Futures level in 2009/10.
In 2010 Raonic qualified for the Grand Slam tournament at the 2010 US Open. Since then, he has been experiencing a continuous rise in his tennis career, and we wouldn't be surprised if he was the subject of many wagers on Canadian online casinos that permit tennis sports betting.
Professional Carrer Highlights
In 2011, he became the highest-ranked Canadian tennis player, rising from No.156 to No.37 on the global tennis rankings.

In 2014, he reached his first Grand Slam semifinal.

2015 saw him reaching the top 4 tennis players.

In 2016, he reached his first Grand Slam final and top 3 rankings.

From 2019 to 2019, he competed in the Australian Open quarterfinals and made an ATP Cup debut.
Vasek Pospisil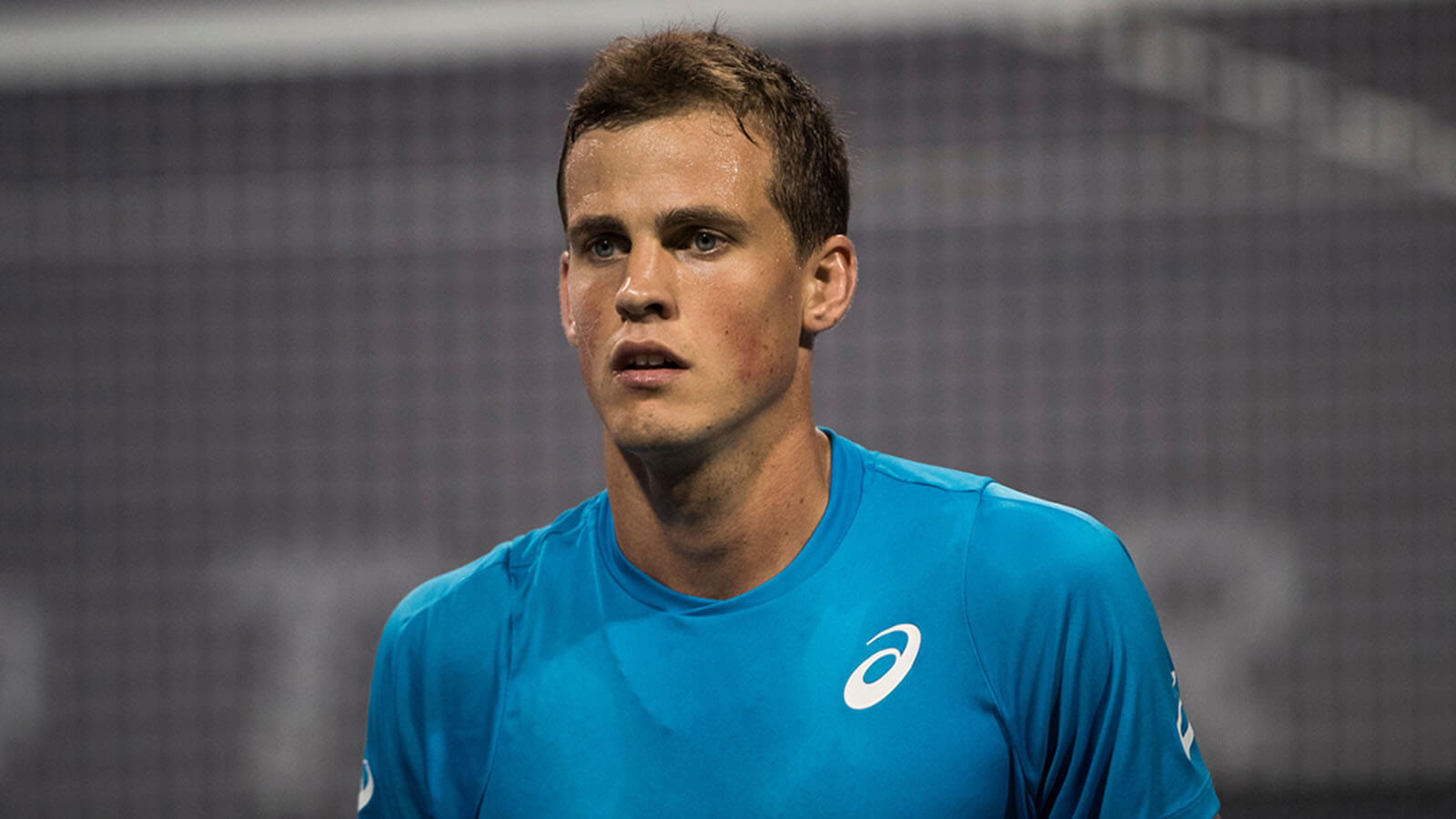 Source: tennishead.net
Born on June 23, 1990, Vasek Pospisil started competing in tennis tournaments at the age of 6.
The constant victories he achieved even as a boy encouraged him to pursue a career in the game:
In March 2007, he won his first professional tournament singles match at the Canada F1 Futures;

Two weeks later, he achieved his first career doubles title with Erik Chvojka;

Pospisil has since played in several Grand Slam events, winning the Wimbledon Doubles title in 2014.
Why is Vasek Pospisil Considered One of the Top Canadian Tennis Players?
Vasek's success and consistency while playing the game have earned him a reputation as one of the best Canadian tennis players.
At one time, Pospisil was ranked No. 25 and No. 4 in singles and doubles, respectively. With his partner Jack Sock, they became the winners of the 2014 Wimbledon Championships and the 2015 Indian Wells Masters men's doubles titles.
He also successfully reached the quarterfinals in singles at the 2015 Wimbledon Championships.
Daniel Nestor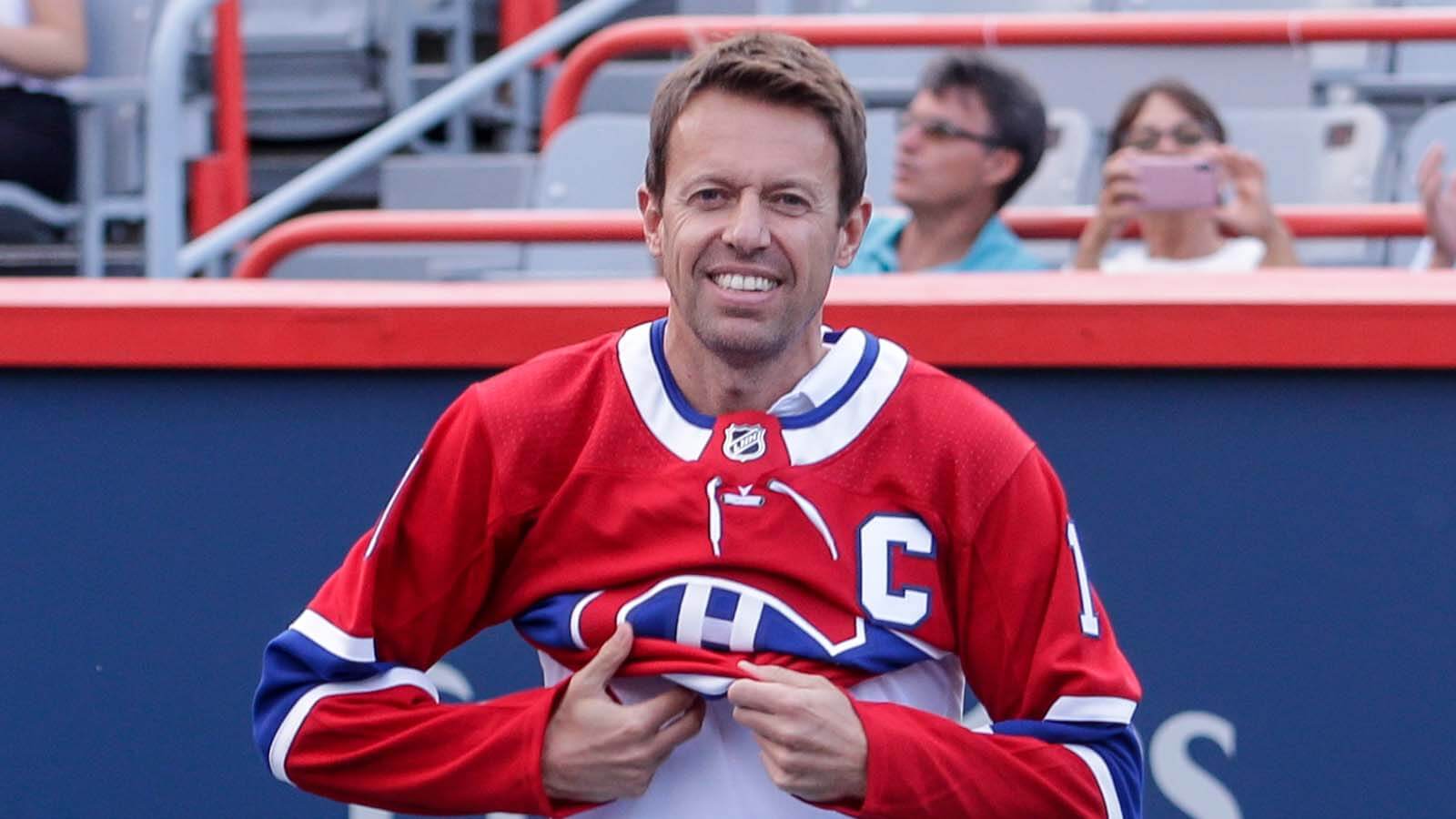 Source: omniumbanquenationale.com
Daniel Nestor is one of the most decorated tennis players in Canada. Although he retired in 2018, his excellent track record speaks volumes.
In his 27-year career, Nestor won 91 men's doubles titles with 11 different partners.
His Portfolio Consists of:
An Olympic gold medal at the 2000 Sydney Olympics;

Four Tour Finals titles;

Twelve notable doubles titles with seven different partners (eight in men's doubles and four in mixed doubles).
Grand Slam Achievements: Becoming One of the Best Canadian Tennis Players
Nestor has one of the most impressive Grand Slam results in the world. He participated in 17 Doubles Grand Slam finals, won eight and was runner-up in nine.
Some of the Events He Won Include
2002 Australian Open;

2004 US Open;

2007 French Open;

2008 Wimbledon;

2010 French Open;

2011 French Open.
He played in 9 Mixed doubles events and secured four titles and five runner-ups.
A Winner Who Never Tired
Nestor participated and won numerous titles in several other significant events' finals, including Year-End championship finals, Masters 1000 and ATP career.
Eugenie Bouchard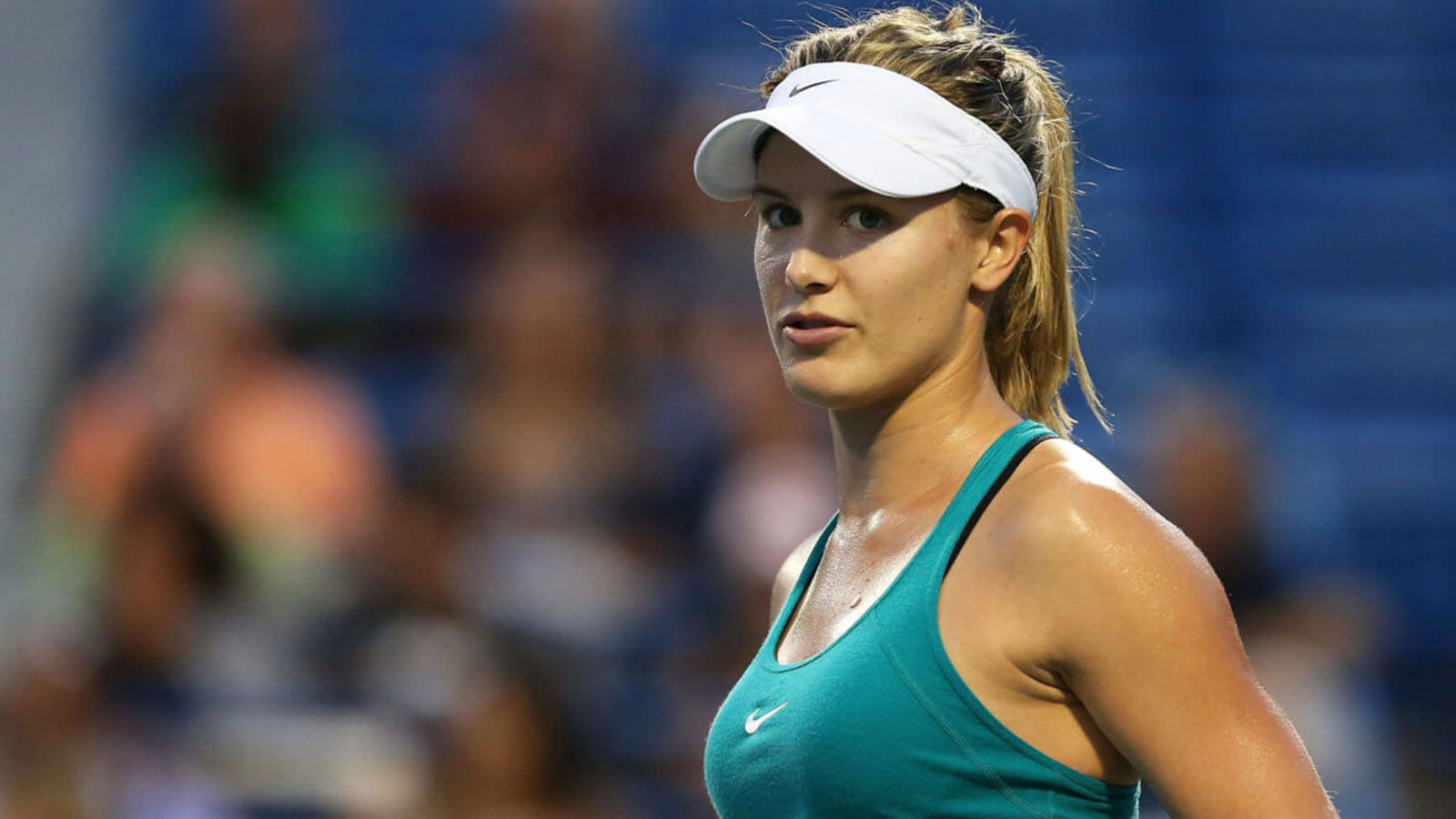 Source: thespun.com
Born on November 25, 2008, she started playing the game when she was just five years old.
She participated in her first junior tournament, Open Super 12, in Auray, France, in 2005.
Eugenie turned pro in 2009 and has competed in a series of prestigious tennis events, including the WTA and Grand Slam finals.
Why is Eugenie Bouchard Considered One of the Best Canadian Female Tennis Players?
Eugenie is a worthy addition to the list of best Canadian players because of her stellar performances over the years, including:
She is the first Canadian-born player representing her home country to get to the final of a Grand Slam tournament in singles.

She also reached the semifinals of two Grand Slam tournaments.
The Winning that Indeed Launched Her Career
Winning the 2012 Wimbledon girls' title opened more doors for her as she was named the WTA Newcomer of the Year at the end of the 2013 WTA Tour.
2014 saw her receiving the WTA Most Improved Player award.
In the same year, she also ranked No. 5, becoming the first Canadian tennis player in the top 5 in the singles division.
So far, Bouchard has won over C$6,685,018 in total prize winnings from tennis events. It wouldn't be surprising if she will soon earn her place among the richest female tennis players today.
Mike Belkin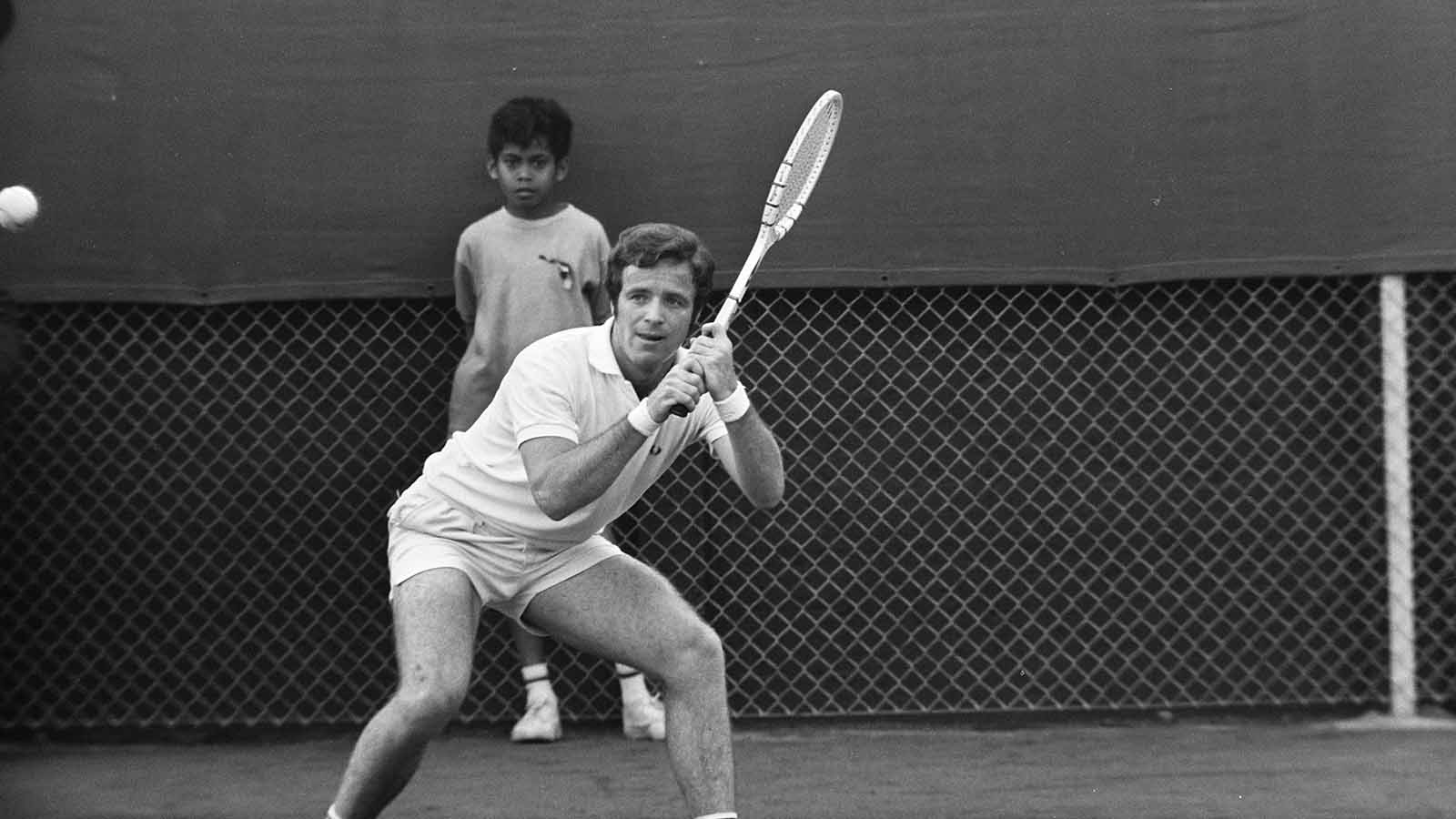 Source: Wikipedia.org
Mike Belkin was one of the tennis players that took the world by storm in the middle of the late 90s.
The legendary Canadian tennis player turned pro in 1969. His feats while playing the game still puts him on the best Canadian tennis player's list decades after retiring from the sport.
He was Canada's top-ranked player five times between 1966 and 1972.
He achieved a career-high singles ranking of No.7 world amateur in the early 1960s.
Playing Style: the Technique of One of the Best Canadian Tennis Players
Mike Belkin was one of the pioneers of the two-handed backhand stroke in the United States and Canada.
Belkin Preferred the Backhand Stroke Because of its Benefits:
Greater control;

More stability and easier to return high-speed serves;

It can be used in an open stance;

Powerful than one hand and makes handling high balls easier.
Career Highlights
Belkin had a 36-36 career singles win-loss record. In 1968, he got to the quarterfinals at the 1968 Australian Championships. In his debut year at Wimbledon, he reached the third round in singles.
His Grand Prix games highlighted semifinal shows in 1969 at the Cincinnati event and the Canadian Open.
The Eternal Legacy
Belkin retired from professional tennis in 1975 and was included in the Canadian Tennis Hall of Fame in 1994.
Grant Connell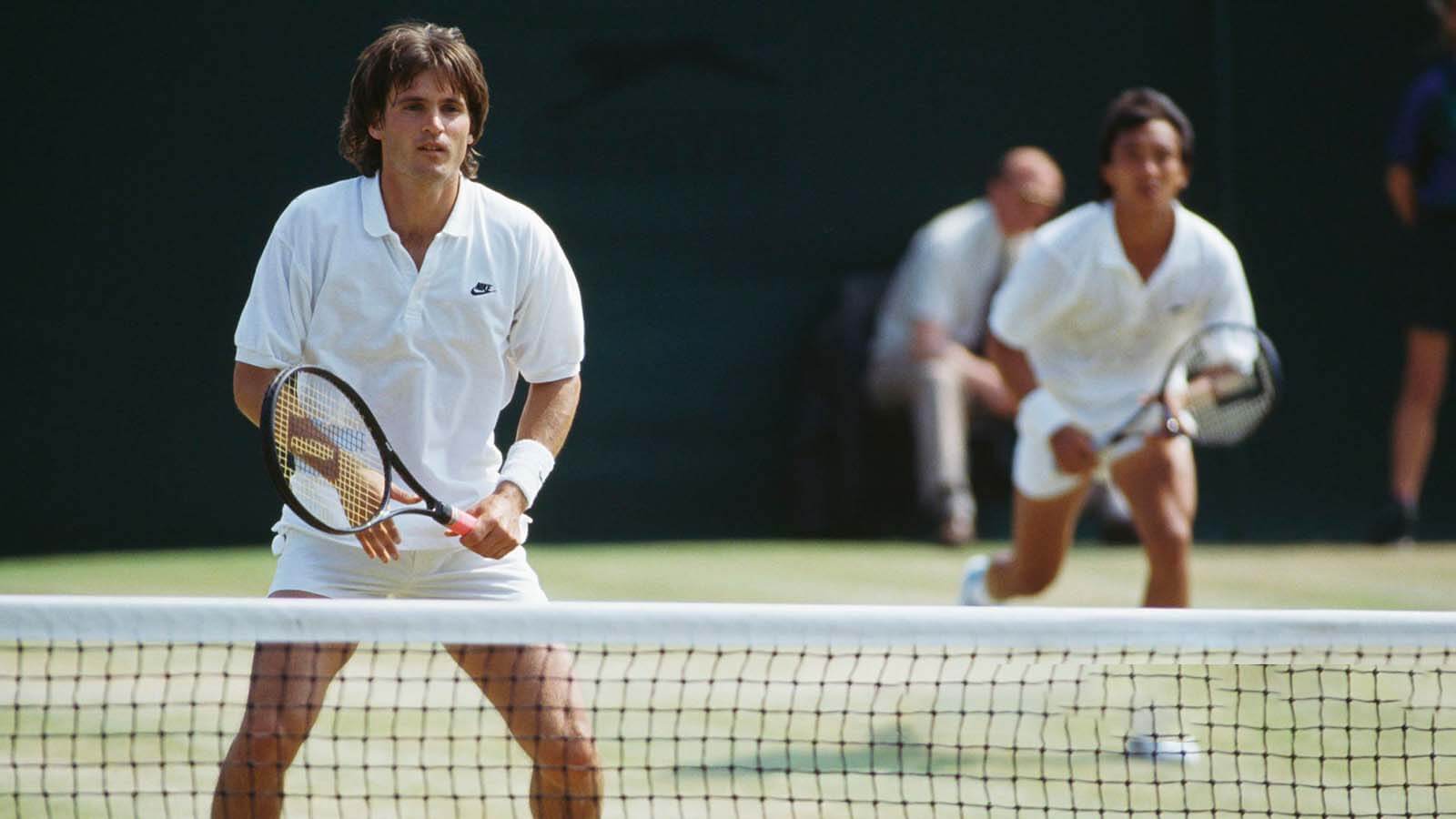 Source: gettyimages.com
Grant Connell is another high-ranking tennis professional on our top Canadian tennis players' all-time list.
In his hey-days, he was regarded as one of the best doubles players in the world.
He attained the world's No. 1 doubles ranking in November 1993.
Early Career
Before featuring in junior amateur events, Connell played in college tennis matches. He was an All-American in doubles in 1984 and singles in 1985 at Texas A&M University.
As an amateur, he competed twice in Player's International as a wild card entry.
He was ranked by the ATP No. 570T in singles and No. 724T in doubles in December 1985. The following year, Connell became a tennis pro.
Professional Career: How did Grant Connell Become One of the Best Canadian Tennis Players?
Connell is no doubt a legend when it comes to Canadian tennis. Through his eleven seasons on the ATP Tour, he won 22 doubles titles with several partners, including:
Glenn Michibata (4);

Patrick Galbraith (12);

Bryon Black(4);

Todd Martin (1);

Scott Davis (1).
In June 1991, he achieved his best singles ranking of world No. 67.
Grand Slam Achievements
His best Grand Slam singles records were when he reached the third round of the 1991 Australian Open and 1994 Wimbledon.
Connell was added to the Canadian Tennis Hall of Fame in 1998.
Gabriela Dabrowski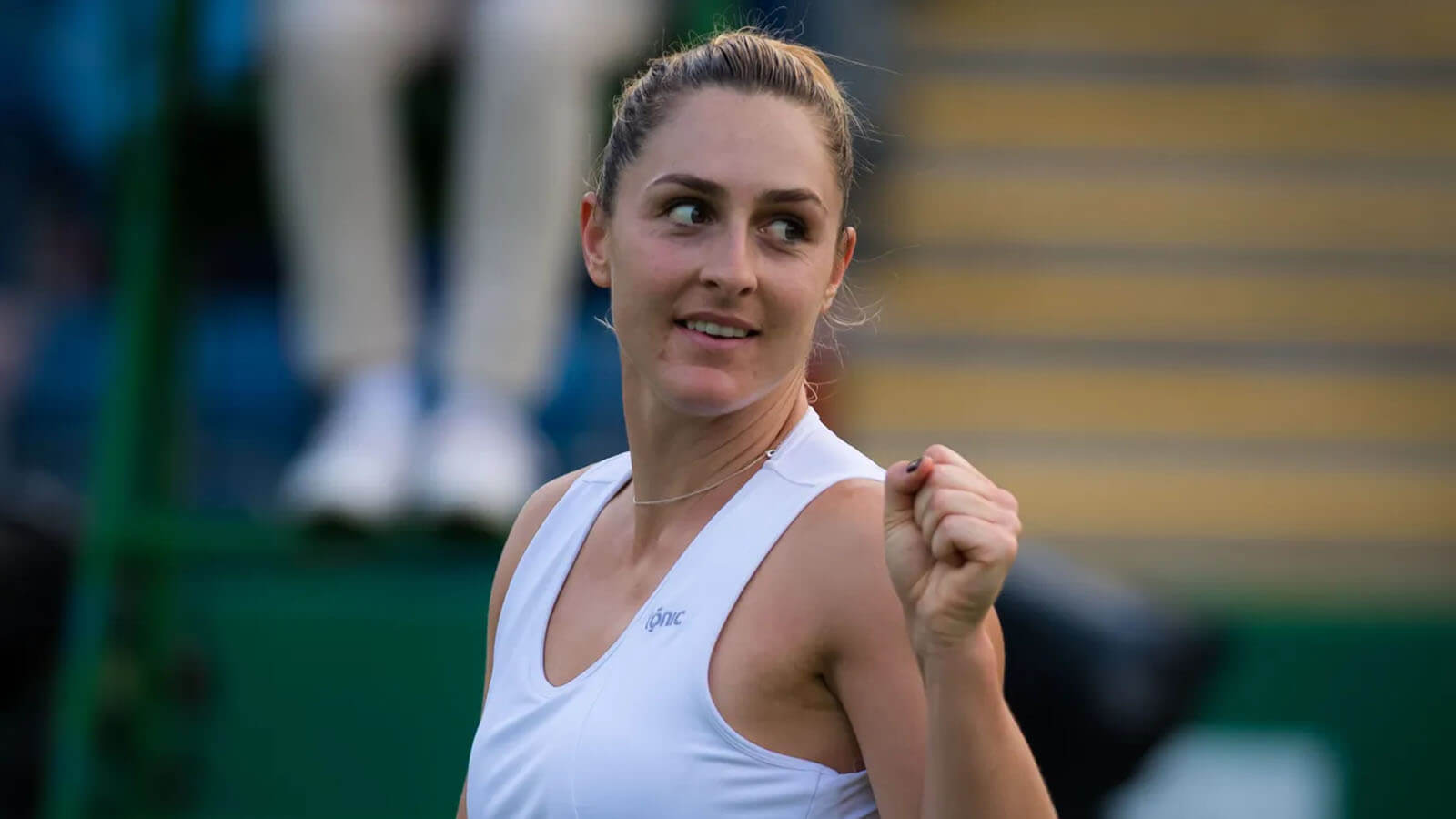 Source: wtatour.com
Gabriela "Gaby" Dabrowski is a professional tennis player with several titles and achievements to make her rank high on the list of top Canadian female tennis players.
She was born on April 1, 1992, and played in her first provincial tournament when she was only 8 years old.
In 2014, she attained her highest singles ranking of world No.164 by the WTA. July 11, 2022, saw her reaching her best doubles ranking of world No. 4.
Playing style: Like Mike Belkin, she plays using the right-handed (two-handed backhand) grip.
Grand Slam Achievements
Gabriela is a two-time Grand Slam champion.
She clinched the 2017 French Open mixed-doubles title with Rohan Bopanna, a feat that made her the first Canadian woman to win a senior Grand Slam title.
In 2018, she won the Australian Open mixed doubles title with Mate Pavić.
Other Competitions
In July 2015, Dabrowski won a gold medal at the Pan American Games with her partner Carol Zhao. She got a silver medal in mixed doubles with Philip Bester in the same event.
She had her first Olympic game in 2016 and advanced to the second round with Eugene Bouchard. She has also played in the 10 WTA 1000 doubles finals.
Sebastien Lareau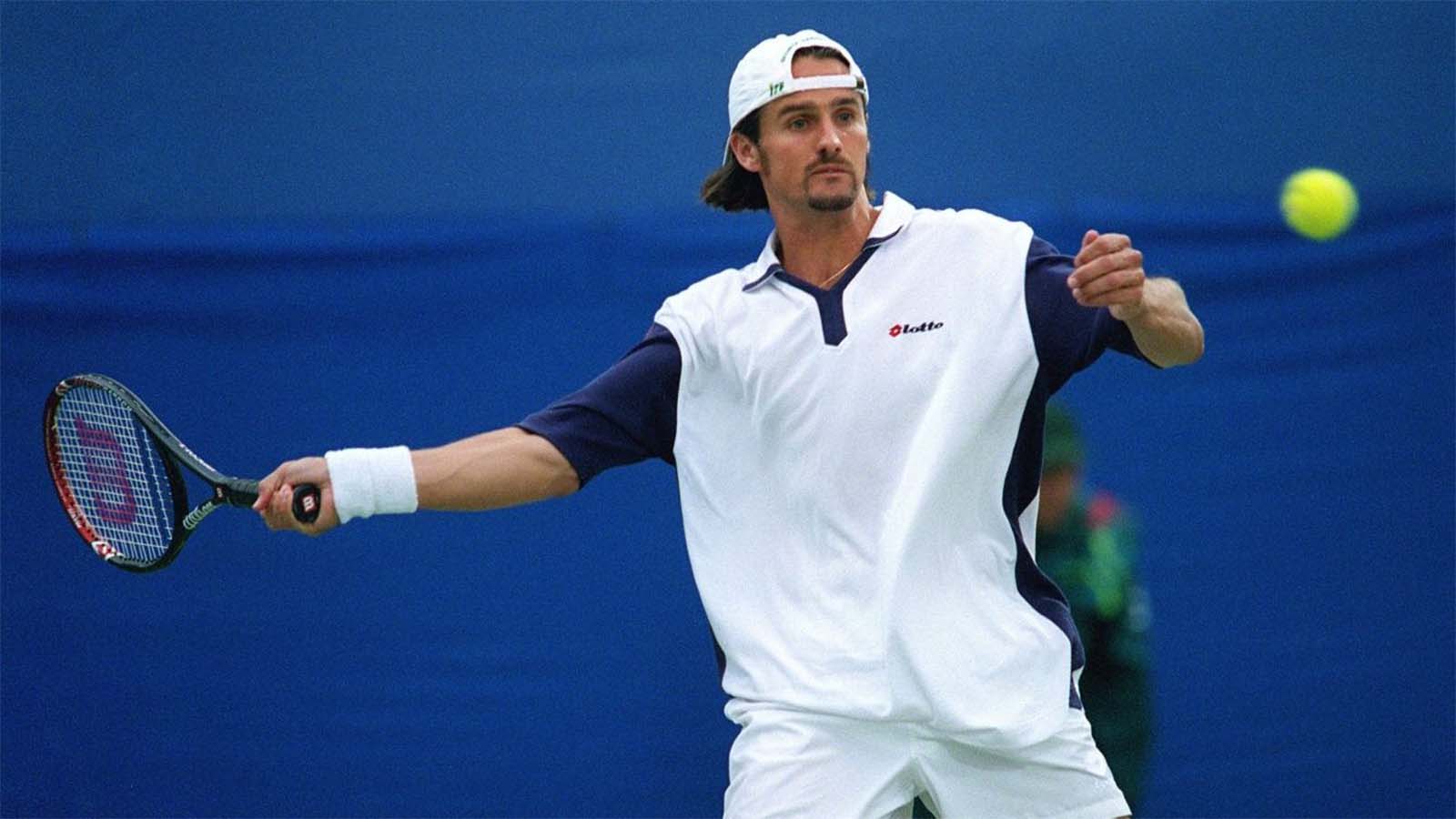 Source: olympic.ca
Sebastien Lareau is another retired tennis professional who made Canada proud with his career achievements.
He was one of the first Canadians to win a Grand Slam title after his victory in the 1999 US Open men's doubles with his American partner Alex O'Brien.
Career Summary: Becoming One of the Top Canadian Tennis Players
Born on April 27, 1973, Lareau started playing tennis as a young boy;

He participated in several amateur events before turning pro in 1991;

He achieved his best career singles ranking of world No. 76 on April 17, 1995.
Some of His Best Singles Tours Include:
In 1995- reaching the quarterfinals of the St Petersburg and Philadelphia World Series;

In 1996- reaching the fourth round of the Key Biscayne Super 9 event;

In 2001- reaching the semifinals of the Memphis International Series Gold event.
As a doubles player, Lareau reached his highest doubles ranking of world No. 4 in October 1999.
He acquired 16 doubles titles on the ATP Tour, including:
The 1996 and 1998 Stuttgart Masters;

The 1999 US Open;

The 200 Montreal Toronto Tennis Masters and Sydney Olympics, with countryman Daniel Nestor.
An Invincible Team
He played in three men's doubles Grand Slam finals and was runner-up in 1996 and 1997 with his partner Alex O'Brien.
In 1999, they clinched the title at the US Open tournament.
Leylah Fernandez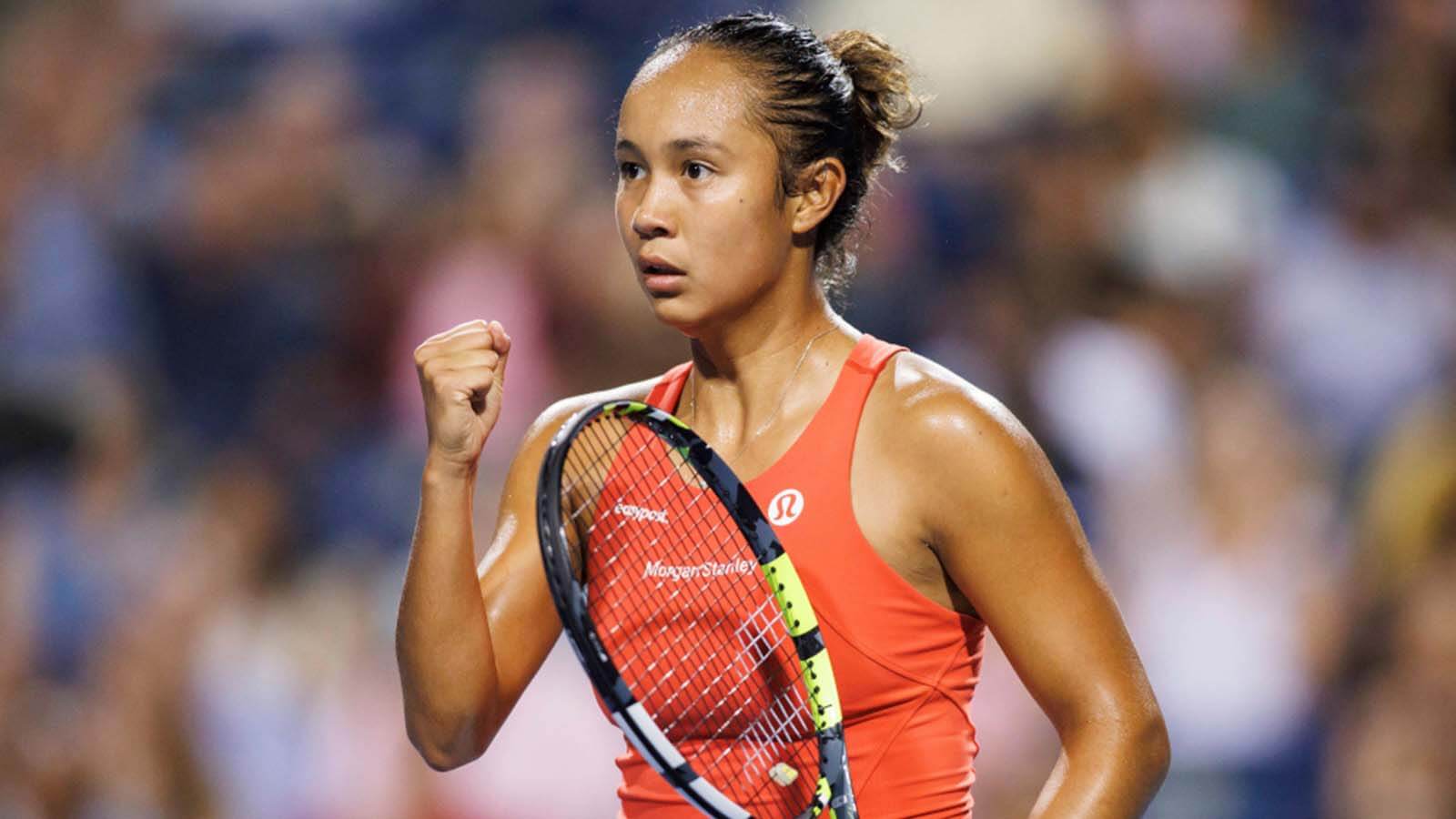 Source: solsporthq.com
Born on September 6, 2002, Fernandez is a rising professional tennis star:
In August 2022, she achieved her career-high ranking of world No.13 by the WTA;

Her first WTA Tour title win was at the 2021 Monterrey Open;

She finished as a runner-up in the 2021 US Open;

Leylah defeated three of the best 5 players as she carried her way to the final, including the defending champion Naomi Osaka.
A Significant Fortune
Although she is not among the richest tennis players in the world, Leylah has over $3 million in prize money.
Early Career VS Professional Career: Highlights
Fernandez entered her first singles final as a junior amateur player at the 2019 Australian Open girls' tournament.
A Legend in Making
On June 8 of the same year, she became the first Canadian female winner of a junior Grand Slam after beating Emma Navarro to the title in the French Open final.
Fernandez turned pro in 2019 and since then has reached one Grand Slam tournament final and participated in 4 WTA singles finals.
Aleksandra Wozniak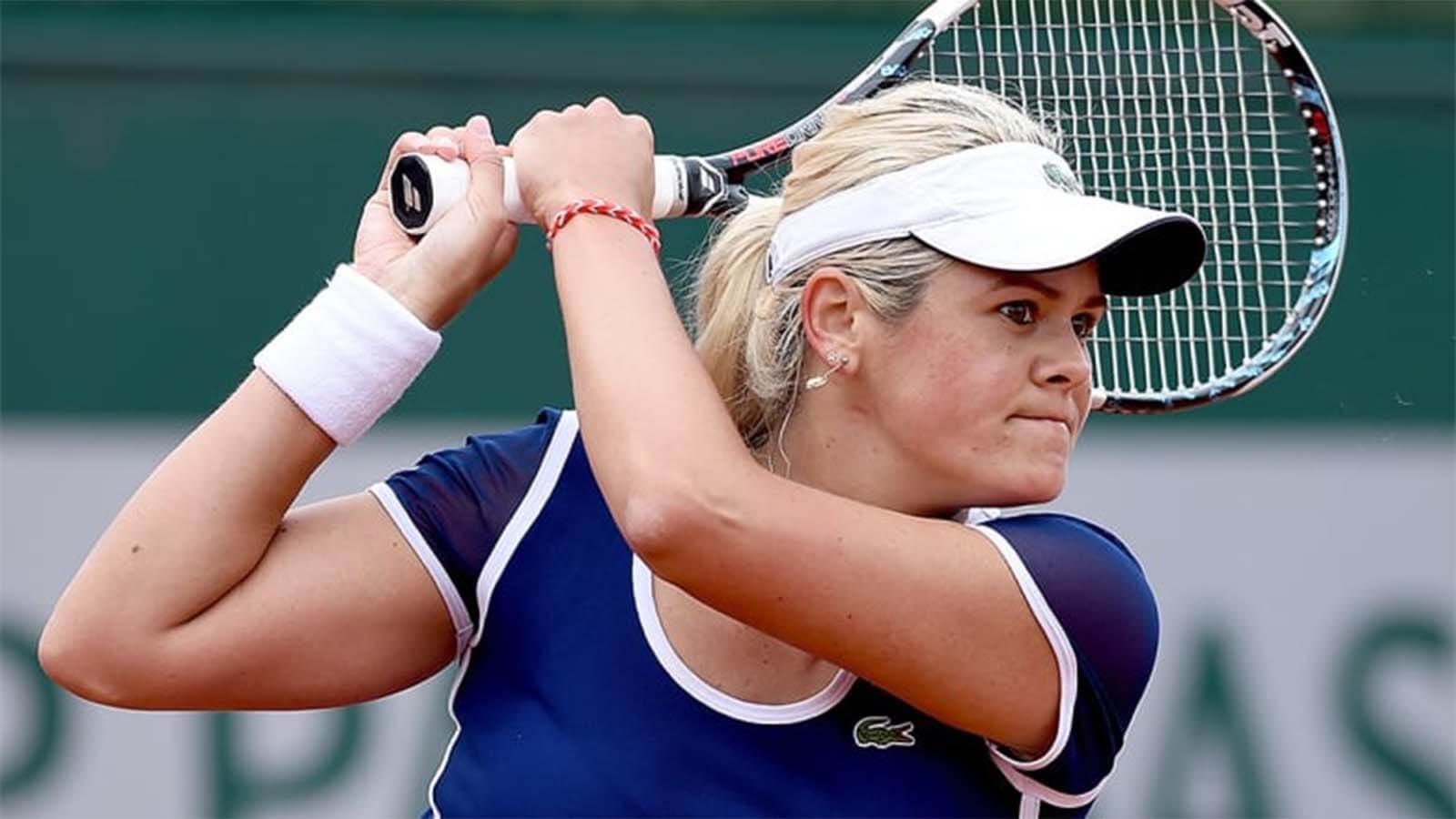 Source: cbc.ca
Canadian former tennis player Wozniak is one of the greatest Canadian female players of all time.
She turned pro in 2005 and achieved a career-high ranking of No. 21 in June 2009 by the WTA, making her the 5th highest-ranked Canadian singles player of all time. She has one WTA and eleven ITF tournament titles in her portfolio.
Playing Style
Wozniak's favourite style of play is a powerful first serve and a strong backhand. She is also renowned for her excellent overheads. She prefers playing on clay courts.
Professional Career
Although Wozniak didn't get much Grand Slam action, she experienced high success in other prestigious tennis competitions.
In July 2008, Wozniak won her first and only WTA singles final at the Stanford Classic, becoming the first Canadian in 20 years to win a WTA Tour singles title.
She played in 14 ITF Circuit finals, won 11 titles and was runner-up in three.
She Has Also Won Several Other Significant Awards:
2004 – Tennis Canada female player of the year;
2006 – Tennis Canada female player of the year;
2008 – Tennis Canada female player of the year;
2009 – Tennis Canada female player of the year;
2012 – Tennis Canada female player of the year;
2012 – Queen Elizabeth II Diamond Jubilee Medal.
She was added to the Rogers Cup Hall of Fame in August 2019.
A Legacy that Continues
Without a doubt, Canada is home to some of the greatest athletes that have ever played professional tennis.
The achievements and records of the players from our top in several prestigious tennis competitions like the Grand Slam, WTA, ITF, and Masters have made them true heroes and heroines in the Canadian tennis community.