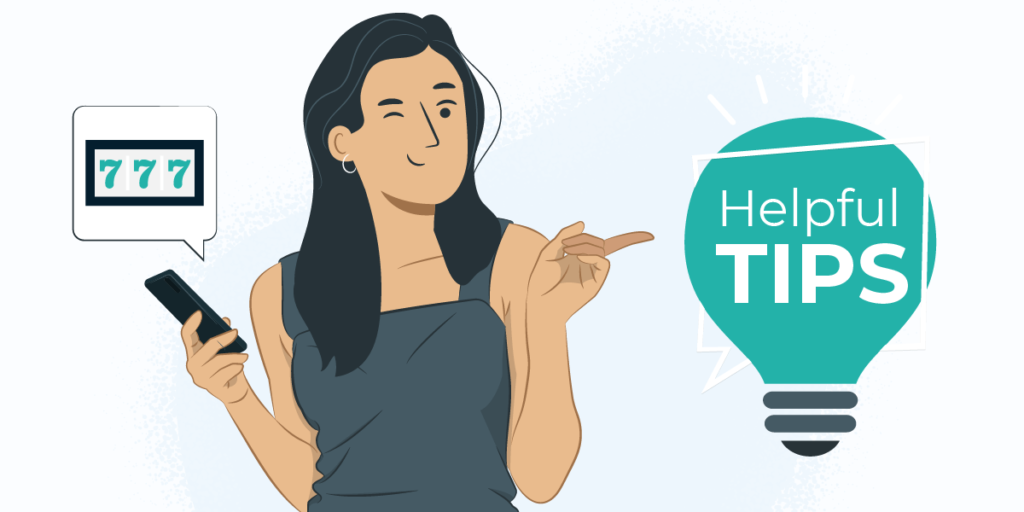 If you're struggling to make sense of online slots, our guide on how to play slot machines for beginners has all the essential information you need to know.
Slots might be games of chance, but you can fine-tune your strategy by familiarizing yourself with game mechanics, pay tables, and play symbols. Never forget to do your research regarding bonus rounds, return to player rates and progressive jackpots.
We've got you covered with 35 slot machine tips for beginners.
1. Don't Forget that Slot Machines Are Random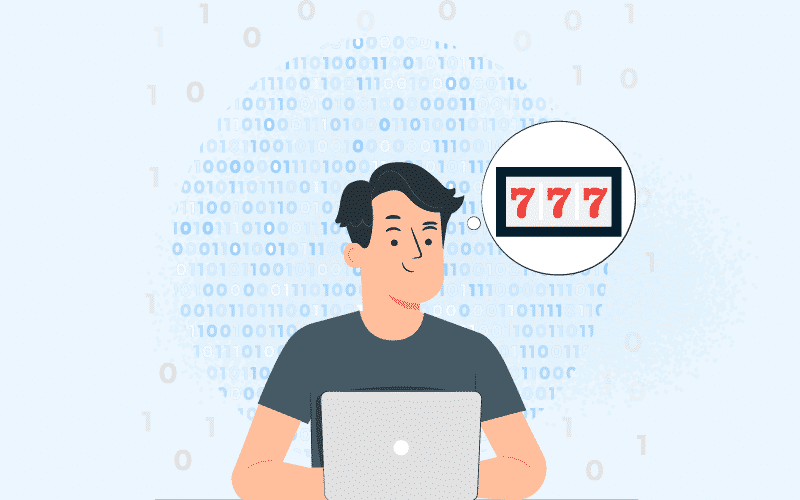 The outcome of slot machines is entirely random, so bear this in mind when fine-tuning your strategy.
Suppose you're looking for insights on how to play slot machines for beginners. In that case, this is arguably the most important piece of advice. Whether you're playing at a land-based casino or online, the outcome of slot games is entirely random. Nothing you have done previously will impact how the game progresses.
2. Study Slot Pay Tables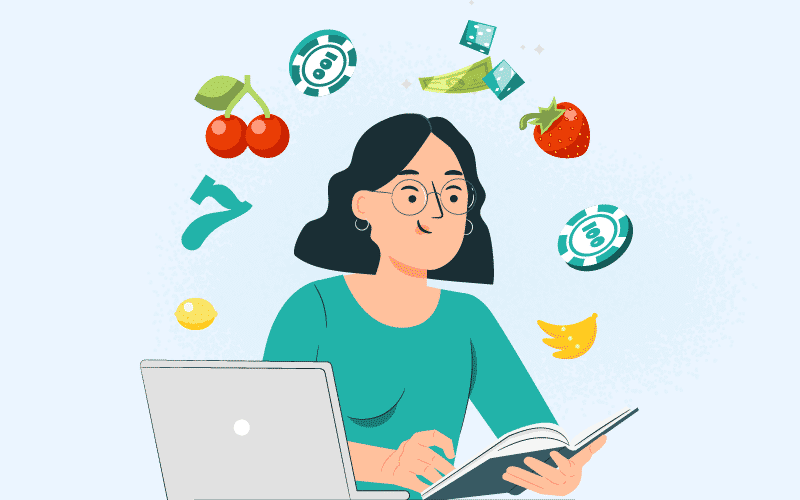 Each slot machine has a unique paytable that determines how much you can win, so you must study them to see what's up for grabs.
Different symbols have different values attached. However, these values aren't always consistent between machines. It's good practice to thoroughly study these pay tables and symbol values before you start playing. This way, you may determine how much you can realistically expect to win if a machine pays out.
3. Up Your Game with Progressive Jackpots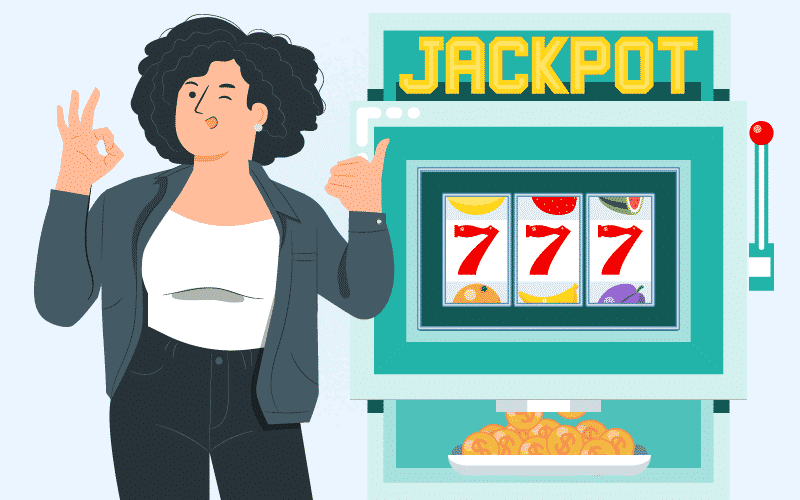 If you're looking to pocket a significant win, try your luck with progressive jackpot slots.
Many slot games offer a high rate of return, but the kind of winnings you can expect is pretty paltry. If you're looking to secure a life-changing amount of money, progressive jackpot slots are the way to go.
Payout rates increase with a progressive slot as the jackpot prize gets more significant. Plenty of people have lucked out with these games, with one British gambler winning £13.2 million playing Microgaming's Mega Moolah.
4. Don't Rush: Progressive Slots Are Not for Everyone
The odds are stacked against you when playing progressive jackpot slots.
If a jackpot prize has recently been awarded, the odds of you winning a jackpot prize on a progressive slot are very low. It's also worth remembering that you're contributing to the jackpot prize with every spin you take. A small slice of every wager you place is redirected to the jackpot prize.
If you're willing to brave the odds and chase a jackpot prize, this shouldn't be of concern to you. However, suppose you're only playing a progressive slot intending to land a standard tier prize. In that case, you might not like the idea of contributing to a prize pool you have minor chances of winning.
5. Look For Mystery Jackpot Progressive Slots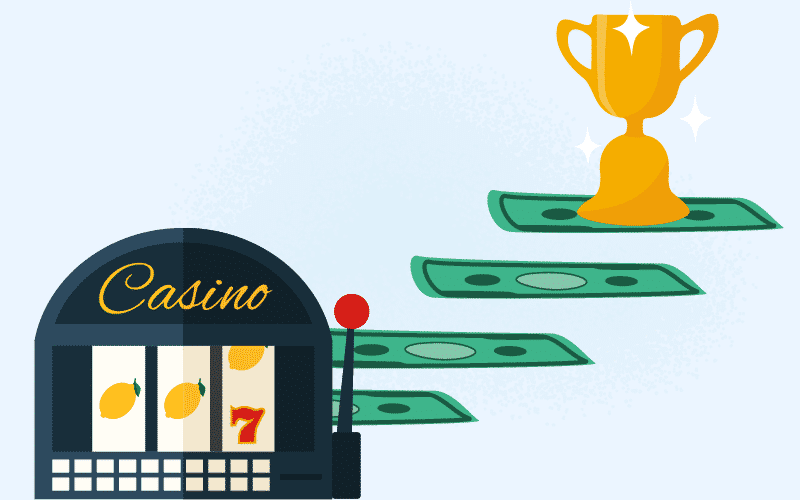 If you're looking to land a significant win, mystery progressive jackpot slots might be for you.
Mystery jackpots are often considered an excellent way to secure significant wins in the slot machines for dummies handbook. Previously, they were almost exclusively seen in traditional casinos, with operators programming specific machines to contribute toward the mystery jackpot. However, new online casinos in Canada implement mystery jackpots as standard features.
Enjoying the odd wager on a mystery jackpot slot is one of the best casino tips for beginners.
How do mystery jackpot slots work?
A casino operator decides on a mystery jackpot prize value

The operator chooses at what value the jackpot will be paid out

Linked slot machines each contribute to the jackpot prize by seeding the prize fund with a share of all bets placed

The jackpot prize is awarded to the player whose wager brings the prize fund up to its set payout value
6. Consider Raising Your Stake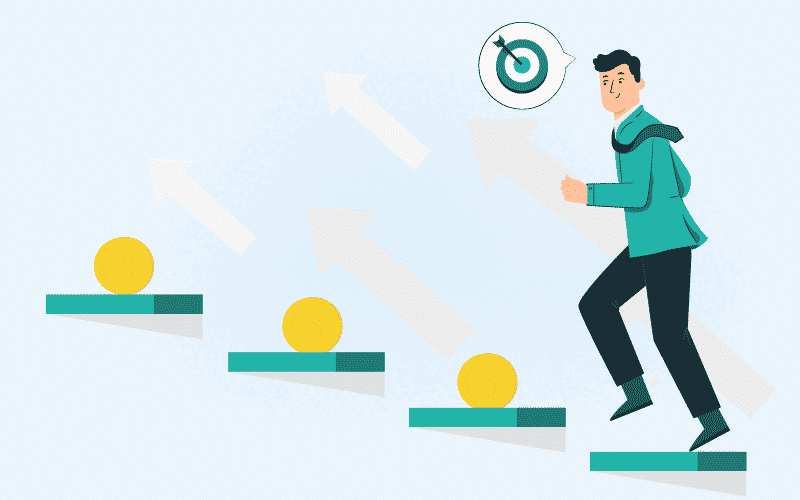 If you're looking to secure a better payout, betting the maximum coins might be the way to go.
One of the fundamental rules of slot machines for dummies is that the amount you wager can indeed affect your chances of winning. Most slot machines will offer an increased payout rate if you place a maximum coin wager across all available lines.
Still, like advice on how to play slot machines for beginners, you should be cautious with this method.
By betting maximum coins on all pay lines, you have a significantly increased chance of activating bonus rounds and additional game features. If any special jackpots are linked to the slot, you'll also increase your odds of securing your share.
7. Research Slot Bonus Rounds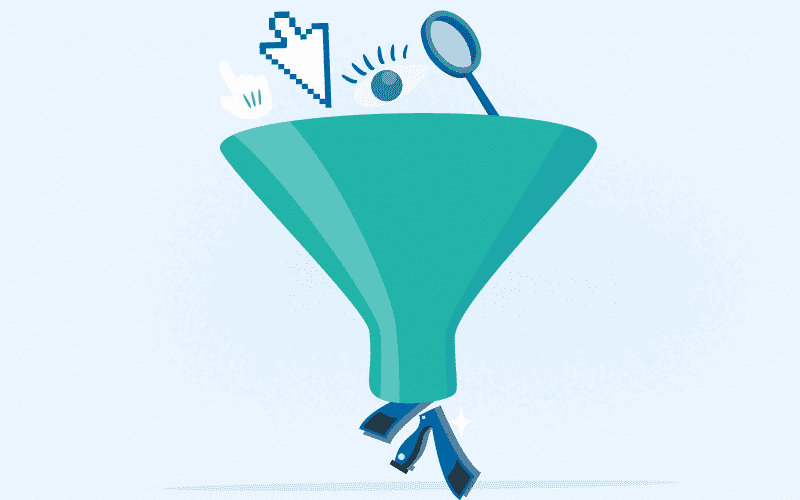 Bonus rounds are a staple of video slots, but not all are designed to allow significant winnings. Most bonuses will dispense free spins upon registration, although small cash prizes are possible.
Different slot games will have different criteria to access these bonus rounds. You need to see what's required of you to access these bonuses.
Don't be lured into a false sense of security just because the bonus rounds might offer significant returns. For example, you may need to wager a minimum amount to trigger a bonus round. Before you start playing, make sure you've carefully studied the slot machine paytable so you know what to expect.
8. Make Use of Slot Promotions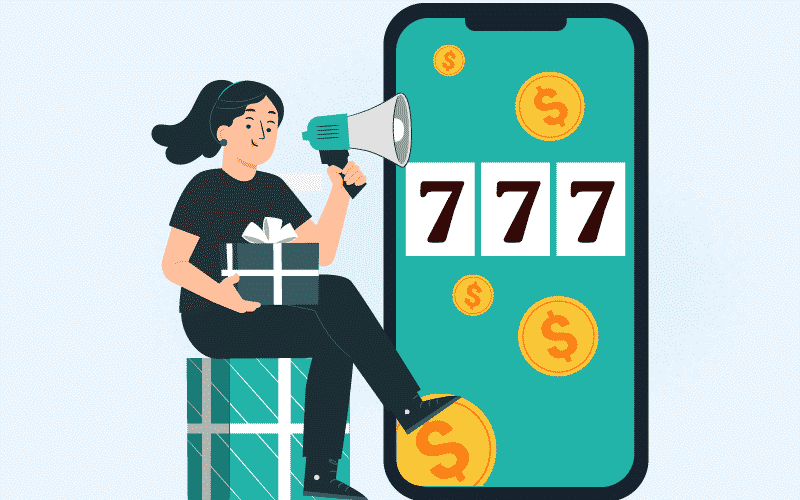 Give yourself more chances to win by capitalizing on special slot game promotions.
Online operators will run regular promotions across their slot games. These may be used to attract new players or promote a new game. Online operators tend to offer more promotions than land-based casinos.
Check the bonus and promos page of any operator you're looking to play at. Suppose you've yet to register with an online casino. In that case, you can usually pocket some no deposit offers as part of a registration deal. They can be a perfect way to get a feel of the platform and see if it's worth depositing.
9. Read the Bonus Terms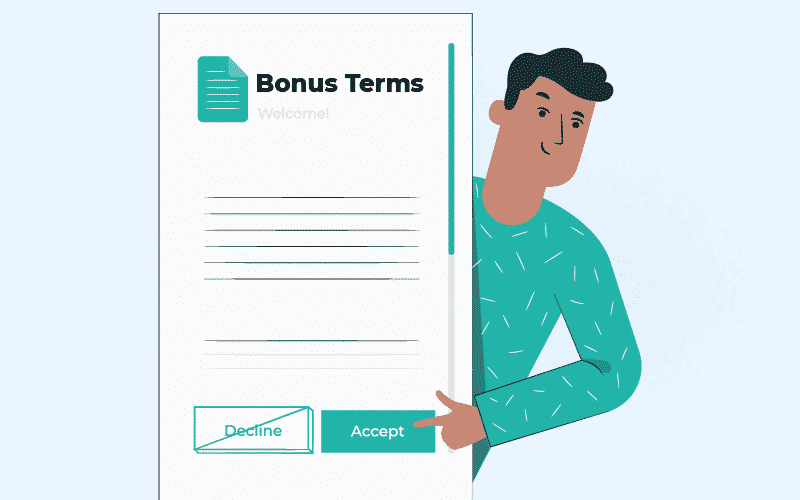 Slot bonuses are particularly appealing. Still, be wary when applying them to your online slot strategy. Always read the Terms and Conditions of your offer.
If you've recently registered with an online casino, you may have received a welcome bonus. However, you can't always apply this type of bonus to slot games.
Pay attention to turnover requirements and how much of your own money you'll need to part with before you can cash out any winnings accrued from playing online slots.
10. Go for Value When Claiming a Deposit Match
A matched deposit bonus might seem like a great deal on paper, but make sure you've read the small print.
In theory, you can double your money after placing a cash deposit with an operator, quickly turning C$100 into C$200.
However, casino operators have various rules and requirements in place. Only go for bonuses that offer some value in return for your deposit, such as reduced playthrough requirements, high cash-out limits or a particularly engaging title to play.
11. Claim Mobile Slot Bonuses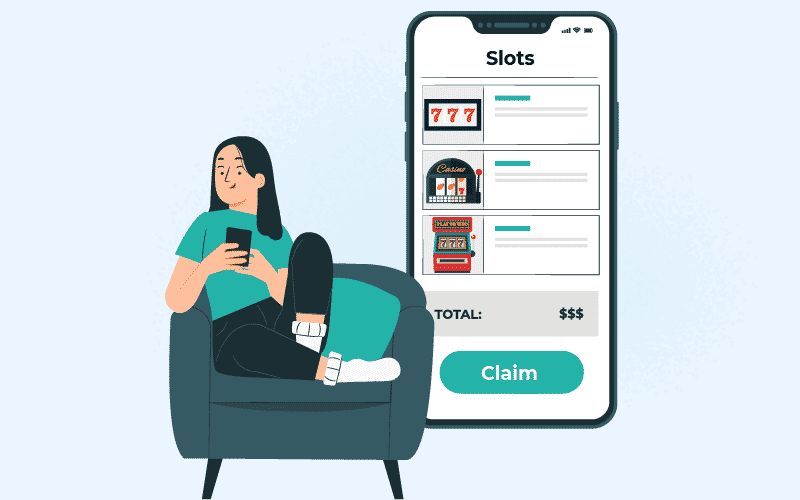 In case you prefer playing on your smartphone, look out for bonuses. Many leading online casinos are offering separate mobile platforms.
So, when signing up with a mobile casino for the first time, check to see if there are any unique bonuses offered to players registering with the mobile platform.
12. Keep Up to Date with New Releases and Bonuses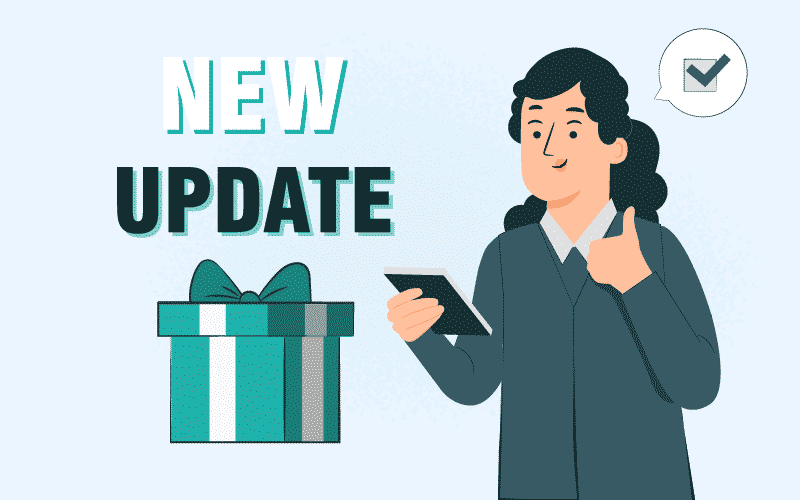 Explore newly released slots for promotional bonuses.
This is a staple piece of slot machines for dummy's advice. When developers release new games, many online operators are likely to offer free spin bonuses to attract your attention. However, pay attention to bonus requirements to determine how accessible any winnings will be.
13. Get to Know Reload Promotions
Loyal casino customers are regularly rewarded with reload bonuses.
Online casino operators like to keep their players spinning. Reload bonuses are regularly deployed by operators to keep their players engaged. These are usually small fry compared to welcome packages but may include free spins for your favourite slots.
14. Enter Online Slot Leaderboards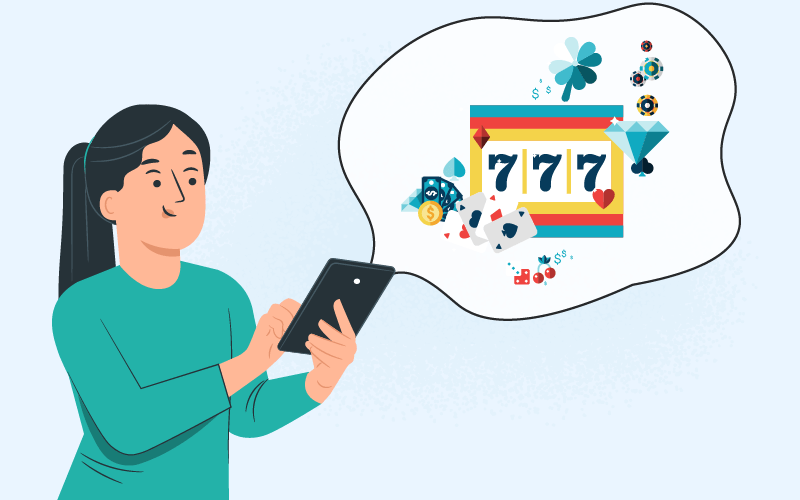 Slot tournament leaderboards offer online players the chance to win huge prizes.
Once you've mastered the how-to-play slot machine for dummies, you can start putting some real effort into the reels. Landing a streak of winning spins is the easiest way to climb slot leaderboards, with significant cash prizes for those who place in the top tiers.
15. Keep in Mind that High Rollers get Bigger Bonuses
Banking a larger deposit can result in premium perks.
If you're looking for advice on how to play slot machines for beginners, chances are you're not yet a high roller. However, once you're more comfortable making more significant deposits, you can look forward to exclusive treatment from the casino.
In effect, that means more substantial bonuses that increase your odds of landing a meatier prize.
16. Bankroll Management is Key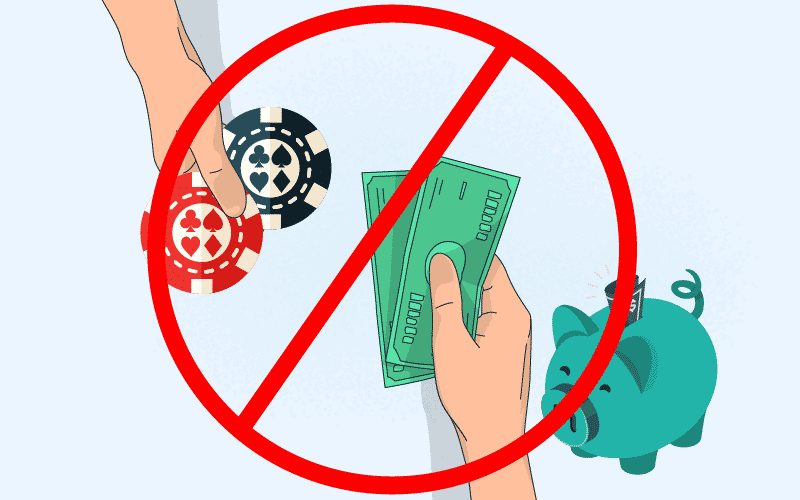 Keeping on top of your finances is crucial when playing slots.
One of the best pieces of how to play slot machines for dummy's advice is to keep an eye on your bankroll.
Some of the most important factors to consider
Never wager with money you can't afford to lose

Set a maximum bankroll limit

Split your bankroll into smaller denominations

Think carefully about coin values
17. Set up Win and Loss Limits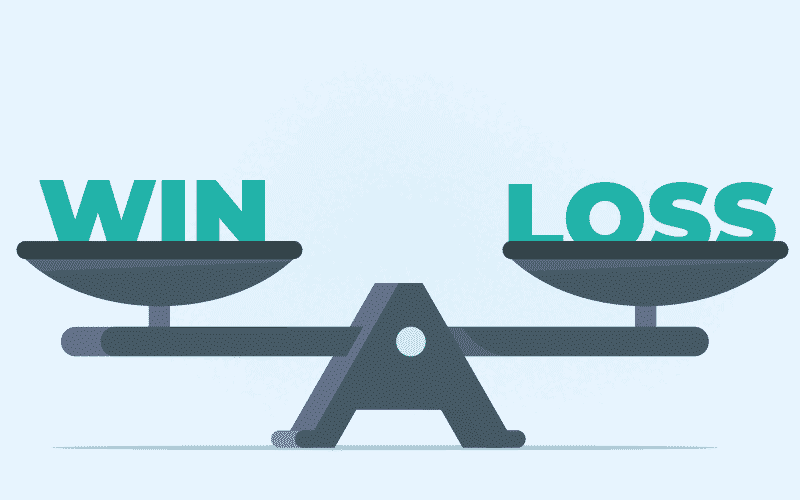 Know when to walk away by setting clear win and loss limits.
Many people fall into the trap of quickly flittering away their winnings on new bets. One of the foundational things in our slot machines for dummies guide is that you need to back out at the right time.
Establishing clear win limits will help you walk away from a game at the right time before you end up wasting your winnings on losing spins.
18. Be Patient When Playing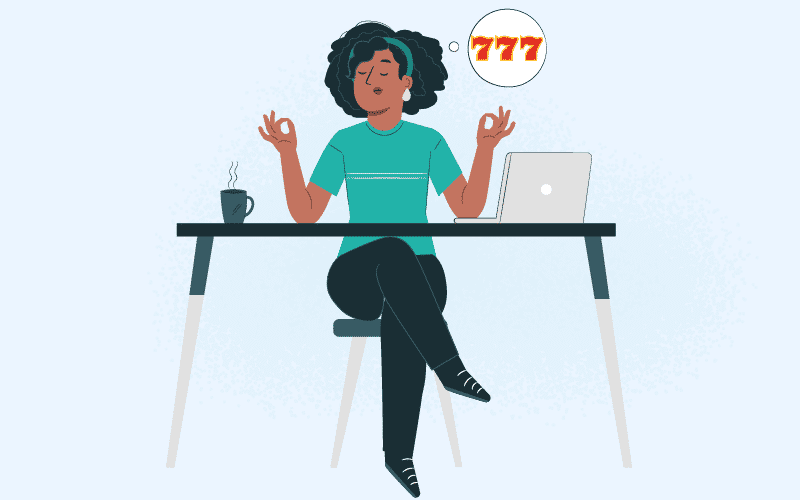 Slots are faced-paced games with little let-up, so try and take things slowly when you can.
In Las Vegas alone, a standard slot machine can bring in profits of almost $80,000 every year. There's a reason why slot machines are such big earners for casinos. These games are designed to be played rapidly, encouraging gamblers to abandon all sense and strategy.
If you're looking to stick to a playing strategy or better manage your bankroll, try and dial things back a notch. Avoid spinning the reels immediately after the previous spin has landed, regardless of whether you've won or lost. This advice is critical if you're new to a particular game and have yet to become intimately familiar with specific symbols and pay lines.
19. Let the Reels Stop Themselves
Stopping the reels yourself will only speed up your game and encourage you to spend more.
Many slot players tend to stop the wheels almost immediately after hitting spin. You should avoid that. Ultimately, you have no real control over the reels and how they land is best left to chance. Suppose you consistently stop the reels before the spin has finished. In that case, you're almost certainly going to burn through your bankroll more quickly.
20. Play More Lines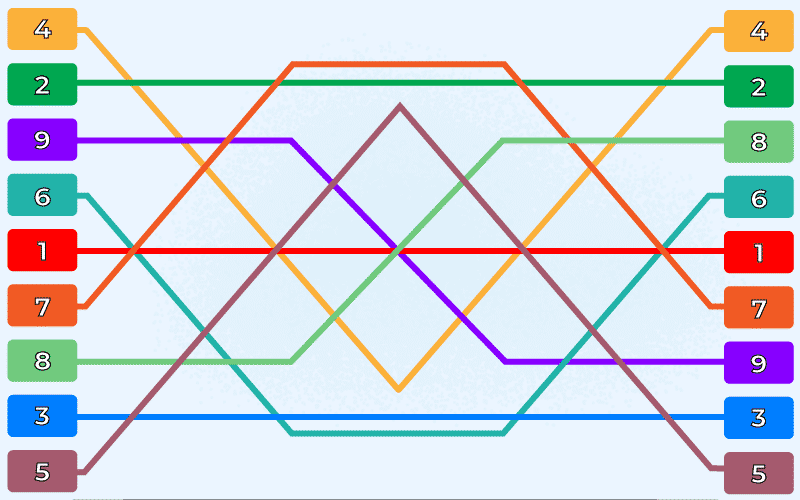 Playing more lines increases your odds of winning.
If you're looking to keep things simple, a classic slot machine for dummies is the way to go. If you want more chances to win, go for a machine that offers many potential lines. Payouts may be comparatively small, but you've increased the odds of landing more minor wins.
21. Try the Megaways Slot Machines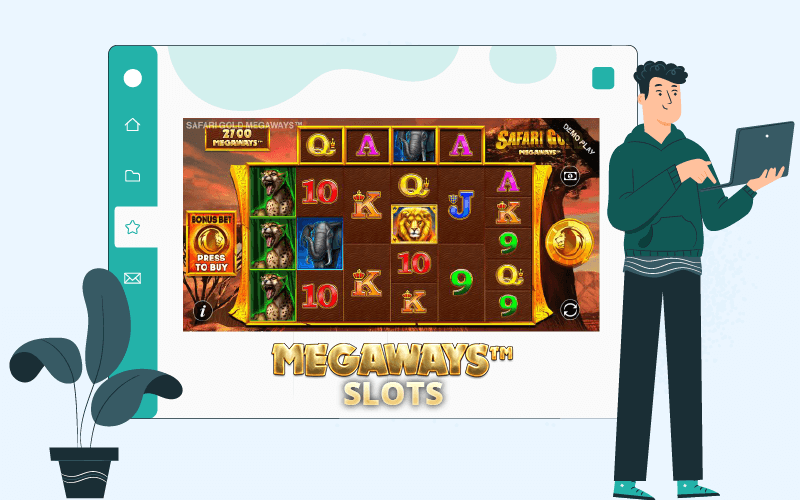 Keep things simple with a Megaways slot machine.
These are a good choice for those who don't want to put too much thought into playing because they have hundreds of ways to win.
You have to determine your wager amount and spin the reels. Megaways slots tend to have more winning combinations than your average game, offering you healthy odds of landing some return.
22. Practice with Free Games and Keep Your Winnings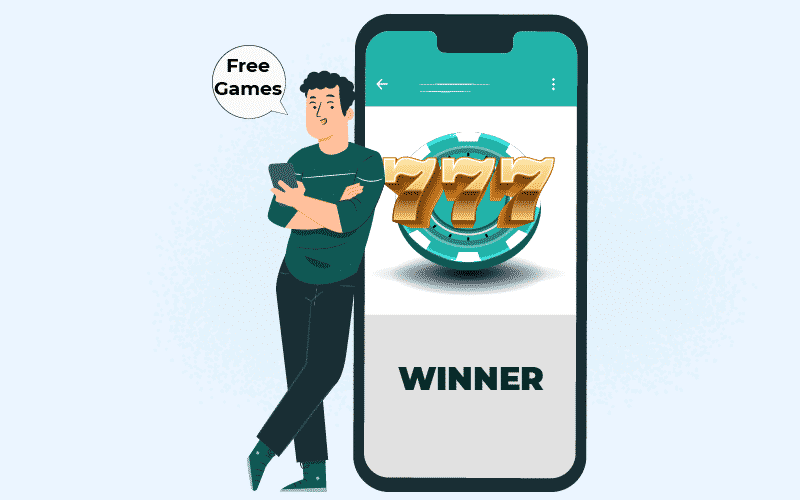 Get to grips with the basics of slots through free spins and keep your winnings with no wagering deals.
Online sites are an excellent introduction to how to play slot machines for beginners, arguably better than land-based ones since they offer with no strings attached. Look for no wagering promotions, as they won't have any turnover requirements. They're common nowadays as a registration incentive.
Still, suppose you're not yet comfortable with sharing your personal information or credit card details. In that case, major operators will allow you to try a few spins on a game without having to place an actual wager. You won't pocket any winnings during demo play. Still, you can gain valuable insight into slot mechanics, pay lines, and more.
23. Only Play Slots at Licensed Casinos
You should only play at properly licensed gambling websites to have a carefree experience.
A genuine license enables casinos to provide secure platforms that guarantee your personal or financial data are not shared with any third parties. It also ensures that the casino you're playing at follows the local legislation.
Trusted licenses include:
The Malta Gaming Authority

The United Kingdom Gambling Commission
The fact that a casino holds a different license doesn't mean it shouldn't be trusted, but you should be more cautious when playing there.
24. Don't Trust Slot Myths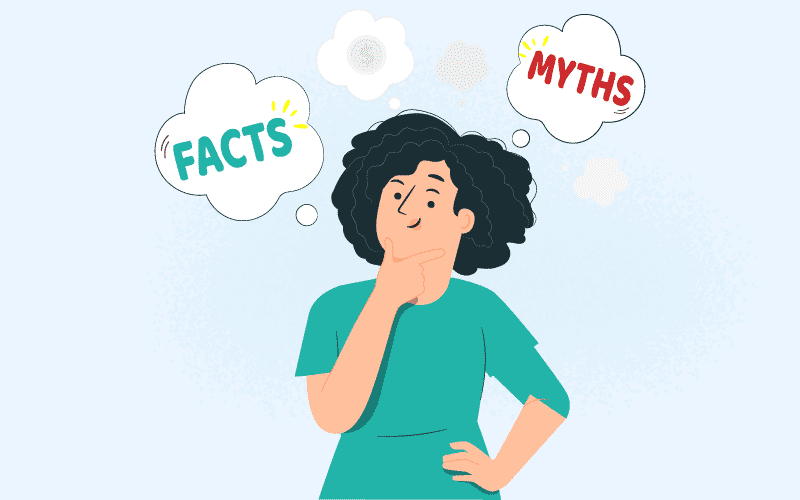 They say 'classic slots pay more' or 'video slots are designed to distract you, but these are really myths.
All slots are built on a computer program called Random Number Generator. So, they're all the same under the hood, even if they have different RTPs or variance rates.
Myths like 'classic slots play more' are subjective fallacies that shouldn't be considered rules. It's only the experience of a particular player that won more on classic titles. That doesn't mean another gambler can't score a more significant prize on a video slot.
25. Pay Attention to Slot Placement
Avoid land-based slot machines that aren't situated in a casino.
Slot machines are pretty commonplace. In fact, they're a dime a dozen at places like airports and hotel lobbies. Despite a few big wins at these venues, slot machines based in such locations tend to have meagre payout rates and are best avoided.
26. Increase Your Chances with Jackpot Networks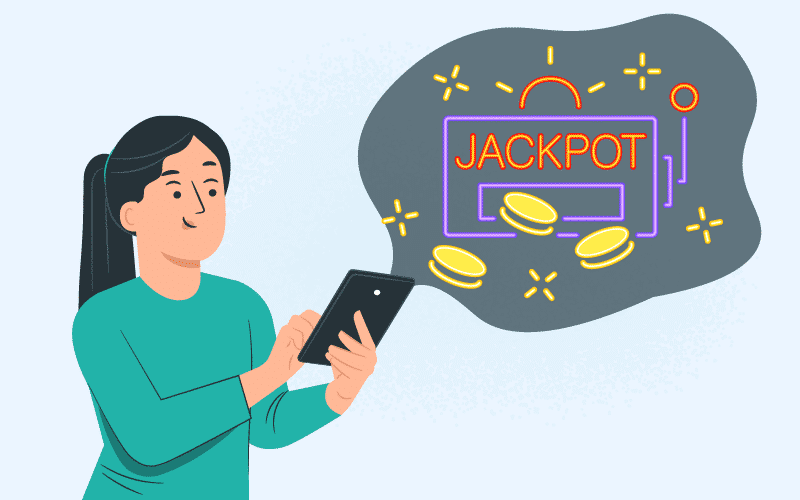 A slot game can be part of a jackpot network promising huge prizes, and there's a way to get better chances at it.
Many traditional casinos offer local jackpots, with linked machines contributing to the prize payout. However, online jackpot networks are much more lucrative, as many individual online casinos host participating games.
Wagers placed on these games contribute to the overall prize pot, resulting in significant prize potential. So, you can play a game that's part of a network on multiple casinos and increase your chances for the big prize!
27. Enter Dedicated Slot Player Clubs
Slot clubs can be incredibly lucrative when playing online.
Slot clubs are essentially an in-house promotional scheme offered by casinos. They'll usually come in the shape of VIP-structured environments in which you gain points based on your wagering levels.
You may be granted spins on new releases and other exclusives.
28. Consider a Game's Return to Player Rate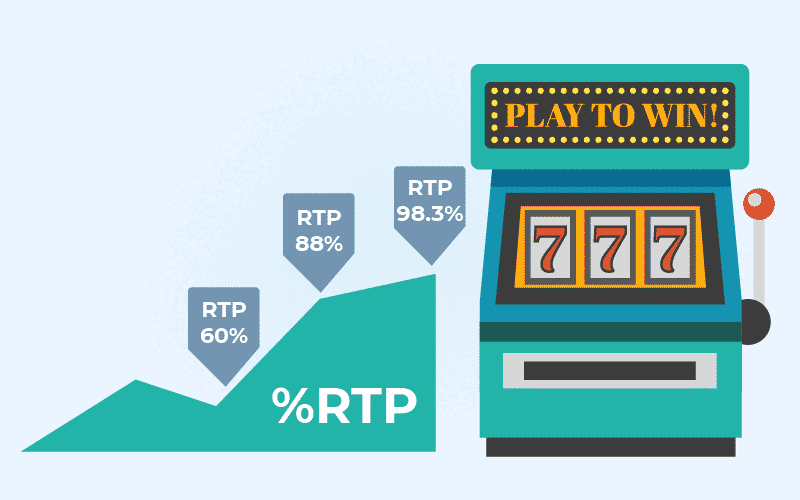 Place a safer wager with high RTP slots.
Understanding return to player (RTP) rates is vital to make more sensible wagers. RTP is a reasonably reliable guideline for helping you decide which slots to play, and values can vary wildly between individual games. When choosing slots, bear the following in mind:
An RTP of 98% is considered incredibly high

RTP values of between 95% and 98% are deemed average

Any value below 95% is deemed to be low
29. Slot with High RTP Values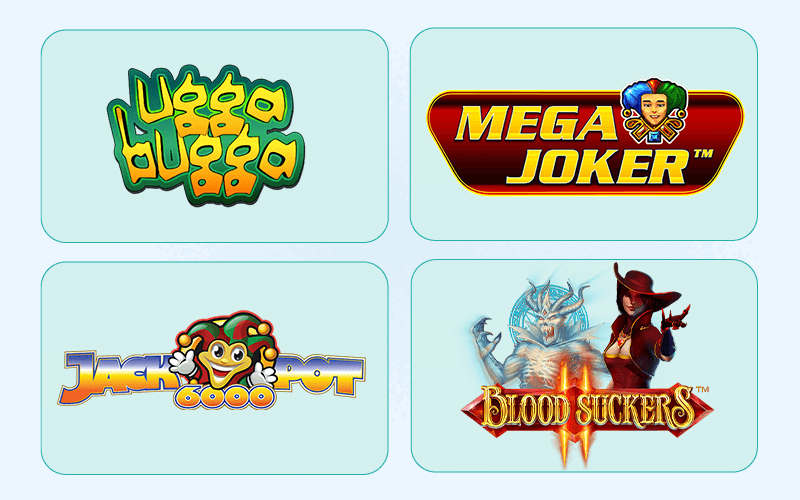 Increase your odds of winning by sticking to slots with high RTP values.
Struggling to make sense of RTP values? Below is a list of popular slots with the highest RTP values for you to consider:
Ugga Bugga (Playtech) – 99.07%
Mega Joker (NetEnt) – 99%
Jackpot 6000 (NetEnt) – 98.86%
Blood Suckers (NetEnt) – 98%
30. Play Online for Better RTP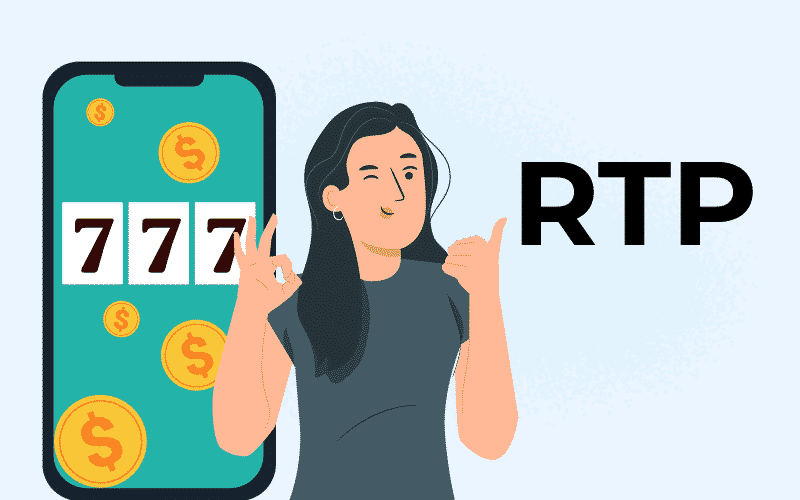 Land-based and online casinos offer many of the same slots, but RTP values vary.
If you're after the highest RTP values possible, choose to wager at online casinos instead. Many land-based casinos have fixed RTP values, with even the highest values rarely exceeding 92%. This stands in stark contrast to online casinos, where RTPs of more than 98% are commonplace.
31. Research Game Developers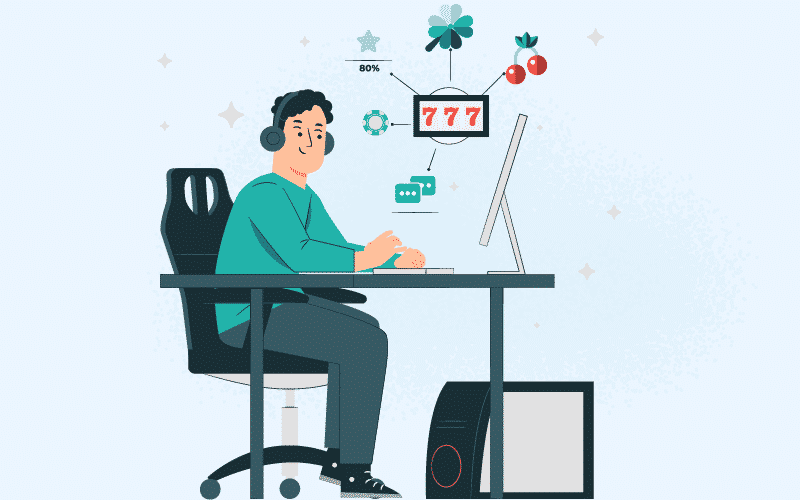 Some slot developers have a better reputation than others.
In addition to investigating individual slot titles, you'll want to carry out in-depth research into the developers responsible for them. You're not looking into game mechanics here, but rather RTP. Some developers are notorious for offering more RTP, so avoid the worst offenders entirely.
32. Near Misses Aren't a Thing
Near misses on the reels are designed to dupe you.
Despite what some people might tell you, there's no way to hack the outcome of a slot machine. Remember, slot machine results are random, so you haven't just missed out on a jackpot prize because of one misplaced symbol.
33. No Perfect Time to Play
Slot machines aren't more likely to pay out at certain times of the day.
Slot machines are entirely random, with online slots essentially a random number generator. As such, there's no ideal time of the day to try your luck. Ignore advice from anybody who tries to tell you any different.
34. Dismiss Penny Slots
Forget about penny slots at land-based casinos.
You already know that the RTP in land-based venues is lower than online, so why bother with them? It's not like you're making any savings.
These machines are designed with small wagers in mind and usually only pay out small prizes. However, due to the small RTP, you may leave with nothing. That's just as valid for online slot games, but as long as the RTP is higher, you have a higher chance of landing something.
35. Have Fun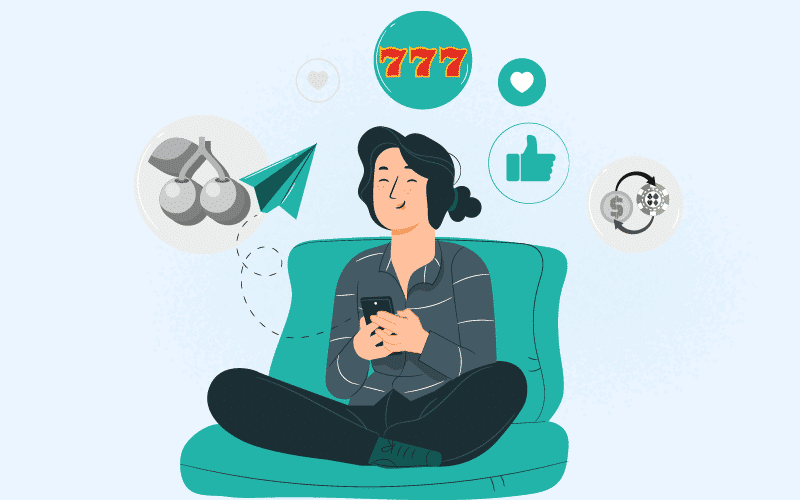 Play to enjoy yourself, not just to make a profit.
This advice applies to gambling in general, not just slot machines. Wagering on the right slot with a high RTP value can undoubtedly increase your odds of securing a big prize, but don't play to bolster your bank balance or cover the bills.
Learn The Slot Machines Terminology
Bonus – A lucrative game feature triggered by landing a specific sequence of symbols. Most bonuses take the form of free spins or casino credits.
Free Spins – A common type of bonus that allows players to spin the slot machine reels and pocket prizes without having to wager their own cash.
Hand Pay – In land-based casinos, a hand pay scenario occurs when a player secures a jackpot or prize too large for the slot machine itself to pay automatically. In this case, a casino team member will personally issue payment to the lucky gambler.
Payline – The line a winning combination is required to land on for a player to pocket a prize. Paylines can be straight or diagonal lines or a random pattern.
Variance – It refers to how consistent an online slot game is. Slots with low variance will pay out more frequently, but prizes will be smaller. Online slots with high variance boast larger rewards, but wins are less frequent.
Learning How to Play Slot Machines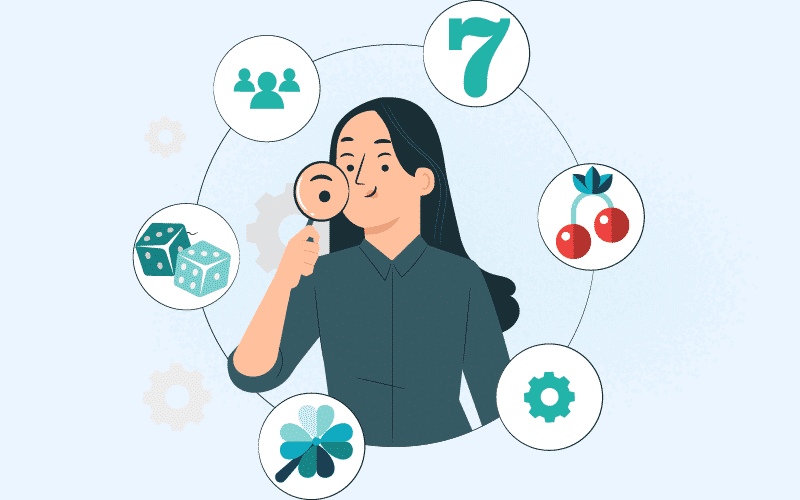 Need some help making sense of slot machine symbols? Read on for a handy overview of these slot machine staples.
Standard Symbols

Standard slot machine symbols usually take the form of everyday fruits, such as lemons, cherries, and oranges. They can also include suit and number symbols from a playing card deck.

In addition to these, contemporary machine and video slots tend to incorporate symbols that tie into their theme.

Bonus Symbols

These symbols activate lucrative bonus rounds. However, in order to trigger them, you'll need to land on a certain number of them or ensure they're placed on certain lines.

Scatter Symbols

These sought-after symbols can result in a direct payout or trigger a bonus round where you can pocket more spins or casino credits.

Wild Symbols
These symbols come in many varieties. However, the standard wild symbol will automatically replace other symbols in a slot machine reel to increase your odds of landing a winning pay line.
Know How Slot Machine Bonuses Work
Most slot machines were limited to in-game modes in the past. However, today's slot machines and online video slots provide players with a wide variety of winning pay lines and bonus features.
Many slot machines boast hundreds of individual pay lines, in addition to bonus features like free spins, instant win payouts, and more.
Types of Slot Machine Bonus Rounds
Free Spins bonus rounds

Arguably, these are the most common slot machine bonuses you're likely to encounter. Free spin bonus rounds are awarded when you land three or more scatter symbols in most cases.

Free spin bonuses will also come with a multiplier. This means that any winnings you accrue during bonus play are doubled, tripled, or quadrupled.

Progressive Multipliers

This is a common feature of slot games that don't incorporate conventional bonus rounds. Slot games with a progressive multiplier will include a meter next to the symbol reels.

This multiplier meter goes higher with every consecutive win you land. Once your winning streak stops, the meter will reset to its default point.

Instant Wins

Also known as random wins, they are another staple of many slot games. These random bonuses can occur at any time during your gameplay.

Sometimes, they'll award you a small cash prize. Other times, you may get the chance to re-spin the reels without having to make a wager. An instant win is triggered by landing a combination of scatter symbols in most cases.

Pick 'Em bonuses
This type is most familiar with video slots. When players hit three or more bonus symbols, they'll activate an additional play screen.
This screen will have several icons to choose from. Some will yield cash prizes, while others will provide free spins. Once you have picked their allowance, you'll return to the main screen to recommence play.
Things To Avoid If You Are A Beginner Gambler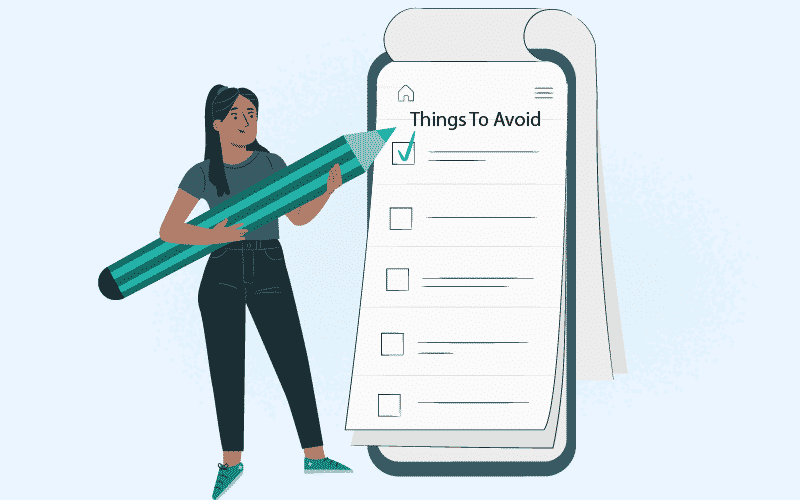 Not managing to spend

This is one of the best casino tips for beginners. Keep an eye of how much money you're spending on wagering and weigh it up against your actual winnings.

Turning wins into wagers

Once a slot machine pays out, make sure you're keeping your winnings separate from your wagering pot. One of the biggest beginner gamblers' mistakes is immediately redirecting their winnings back into the game.

Not setting play limits

Slots can become addictive, and it can be easy to lose track of how much time and money you're spending on games. Setting clear time limits when playing is a good idea. Additionally, it's good practice to back out of a game once you land a significant win.

Sticking to a single game

Don't limit yourself to one or a handful of slot games. If you're struggling to land a significant win on a progressive slot, explore alternatives that offer a higher rate of return.

Not researching your games

Avoid selecting slot games randomly. Before wagering on a slot, carry out in-depth research on the title itself, as well as the developer behind it. This will give you insights about pay lines, return to player rates, and gameplay specifics.

Chasing your losses

Never try to replenish your losses by betting big. Unlike other casino games, slots are entirely random. If you must stick it out with a losing streak, keep your wagers smell until the streak breaks.

Overlooking promotions

If you're looking to play slots online, promotional bonuses are a good way of bolstering your starting balance

Taking note of wagering requirements

If you are playing online and using a first deposit bonus, make sure you take notice of turnover requirements. Many will require you eventually stake some of your cash and wager the initial bonus amount certain times before you can withdraw your winnings.

Not taking your time

There's no need to rush things when spinning the reels. By taking a slow and steady approach, you may make more sensible decisions with regard to any bonuses you may have earned.

Playing when intoxicated
No matter whether you're in the casino or playing online, never spin when intoxicated. Drinking and gambling are never a good mix. Alcohol is likely to cloud your judgement, derail your playing strategy, and lead to poor bankroll management.
Slot Machines for Dummies: Final Thoughts
If you're new to the world of slots, the most important thing to remember is that the outcome of slot machines is entirely random. There's no way to hack the outcome of a game or determine where the reels land.
In case you're looking to take charge of your wagers, the best thing you can do is research individual games and their developers before you play. This way, you'll get a good idea of gaming mechanics, pay lines, symbols, and so on.
One of the best casino tips for beginners is to look for games with the highest RTP values. Land-based casinos tend to offer poor RTP rates for slots, while online operators are markedly better in this regard. You can also increase your bankroll by exploring new member bonuses promotions, with most online casinos offering free spins as standard.
Once you have some experience under your belt, you can chase bigger prizes by trying your luck with slots offering progressive jackpots. Finally, remember to enjoy while you're playing and never wager more than you can afford to lose.