Casino Subreddits: A Full Guide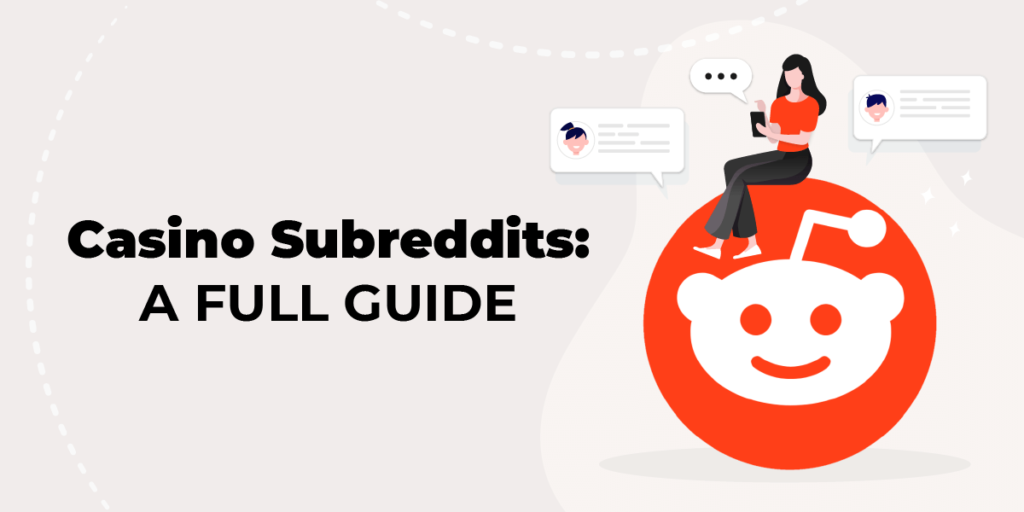 Here's a pro-tip! Use Reddit as a reliable source regarding gambling. Don't know where to start? Fear not! We show you how it works and what to look for!
How to navigate Reddit & its communities
Rich resources such as Reddit may seem overwhelming at first. Therefore, we did our homework and are ready to show you:
how the site works;
the site's features.
You first need to sign-up!
Reddit has one of the easiest sign-up processes out there. You just need to add your e-mail, choose a username that has not been taken yet, and choose a password.
Once you have confirmed your account, you're good to go!
Unlike other social media platforms out there, here forum discussions are in the limelight. Thus, you don't need to add any personal details to your account or post personal media to your profile. This assured dose of anonymity makes it the perfect place for casino talk and sharing experiences and tricks while keeping your identity undisclosed.
Main features
You need a simplified overview of the platform to understand better how to use the casino communities to your advantage.
1.     Subreddits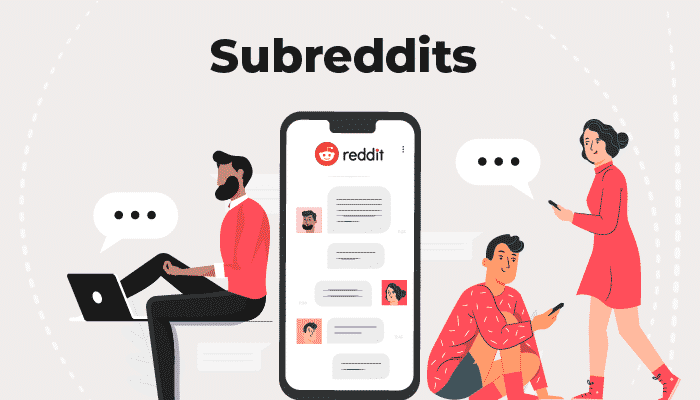 The backbone of the site, subreddits are the contemporary version of chatrooms back in the day. They all have a common theme that they construct around their own set of rules, members, topics of discussion, etc.
Each subreddit is its own small world.
You can find one such community for anything! And we mean it when we say anything! So, if you're looking for a place to share your passion for luck-based games, you will certainly find one.
We did the digging for you and will present Canadian and international Reddit parts later on in our guide.
2.     Search bar
Just like any other Internet place, you can look for things by typing keywords in the search bar. Depending on the results available, you will see either communities focusing on that topic, posts that deal with the subjects (and which are popular), links to outside sites, and many other related things.
Important: Reddit is a huge platform, flourishing in many parts of this world. This is why a simple search may result in many different items, more or less related to what you were looking for.
3.     Filters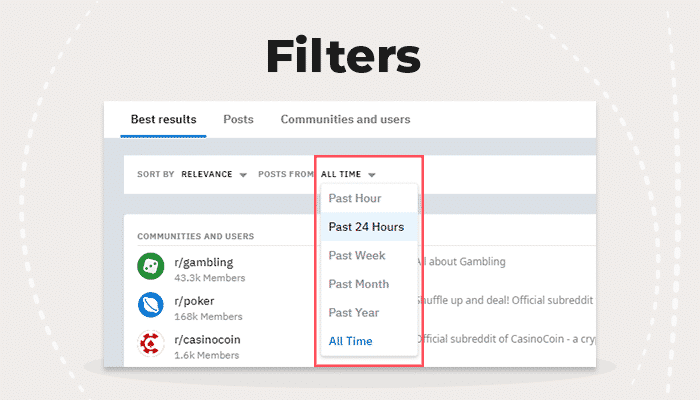 Because the Reddit results are usually numerous, users can make use of filters to personalize their search.
What can you change in your usual searches?
There are two main types of separation: the initial date of the posts (date filters) and the post's content (relevance filters).
Time filters allow you to see links:
From the previous hour;

The previous day;

Previous week;

Previous month;

Previous year.
Relevance filters give you the following options:
Hot posts (aka what is trending at that given moment);

Top posts (aka the ones that are on top of users' preference);

New posts;

Comments that contain your relevant keyword.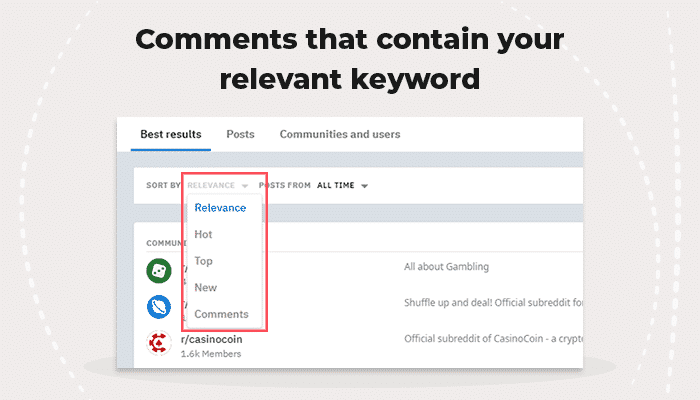 4.     Reddit karma
The more likes and comments one of your posts gets, the higher your karma rating. As the guidelines state, it is basically the reflection of your contributions to the overall site.
If other contributors find your posts and comments useful, funny, or insightful, your score will be high.
Redditors take pride in their karma points!
5.     Reddit awards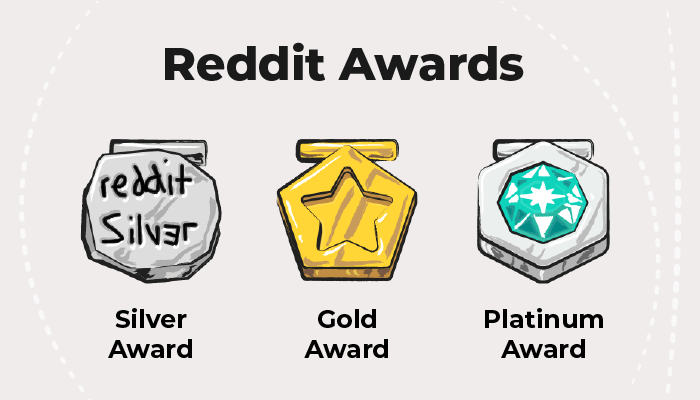 Outstanding posts or any other typical forum activity will be rewarded with three main things:
Silver;

Gold;

Platinum (which in itself gives you one month free of use of Reddit Premium)
Besides all these features, each community will come up with their own badges, given to top contributors or chat moderators. Each badge will appear next to one's username, and it is personalized for the subreddit's main subject.
Canadian gambling and betting subreddits
Useful Canadian sources on betting
We bring you three subreddits that will be valuable in your future betting sessions. We show how to navigate them and play your cards right!
This subreddit announces from the start that they give you insights into balanced gambling by presenting the best online casinos accessible to Canadians.
Safe sites, fair bonuses, and guidelines to healthy play are the keywords here.
Once every month, users will find a topic that has caught the attention of players on top of the page. This is called a sticky thread (it does not disappear from sight for a while), and you can see how the talks unfold in time.  
Why is this a good source for you?
Primarily, you will find discussion from real-life players upon the hottest Canadian online casinos and the best Canadian casino bonus codes that are available at that time.
Knowing that players like you create and participate in the discussions will guarantee unbiased opinions.
Secondarily, people bring up topics related to casino activity that you may want to check out. When we were preparing this Reddit guide for you, we found things such as:
The status of VIP players (including its perks);
Guidance for fresh players;
Safe gambling tips.
As with any online forum, topics come and go, so don't miss out!
In case you feel like gambling has taken over your life, don't waste time; take action right away! Visit our responsible gaming page or take a look at the dedicated forum r/problemgambling.
What else can you do on this page?
You can make your voice heard by voting on polls or seeing different industry perspectives through links to academic analysis or news.
No matter if you're looking for information on brick-and-mortar casinos or online sites for wagering, this is the perfect Reddit source.
You can also initiate discussions yourself, provided that you stick to forum rules.
The only specific rule is not to post any affiliate links towards casino offers. As always, be civil and respect the other Redditors.
Basically, you are encouraged to make any of the allowed moves:  discuss, share, and ask for guidance. However, promotion is not allowed.
Fun fact: Promotion is generally disallowed on all Reddit sub-platforms. There are occasions where the moderators allow exceptions, but not on gambling-related places.
This subreddit is currently small.
However, we see potential in it. We see it grow organically, as more and more Canadians seem to be open to the idea of online casino gambling and sports betting.
Here, attractive posts are pinned by the three moderators, so you can see what the community is interested in right away.
The most often posted topics are:
Online casino offers;

YouTube videos curated on the subject;

Gambling resources for Canadians.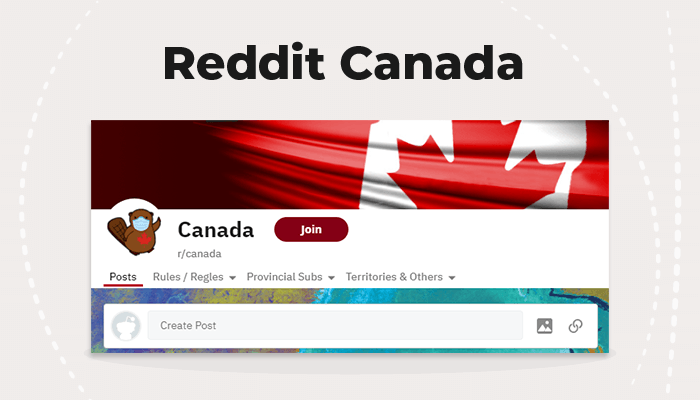 This is not a gambling-specific subreddit, but we will show you how to extract information and make it that way.
But first, let's explain the community a bit!
This massive subreddit is for Canada's entire territory, for all kinds of issues you may think of politics, health, social problems, entertainment, tourism, humour, etc.
You can look for more detailed topics through the available unique filters!
The bar under the title contains the posts, the forum rules (in both English and French), redirecting links to subreddits for specific provinces, redirecting links to subreddits for territories and other options.
Fun fact: The description of this subreddit is focused on a strong and consistent stance against inequality.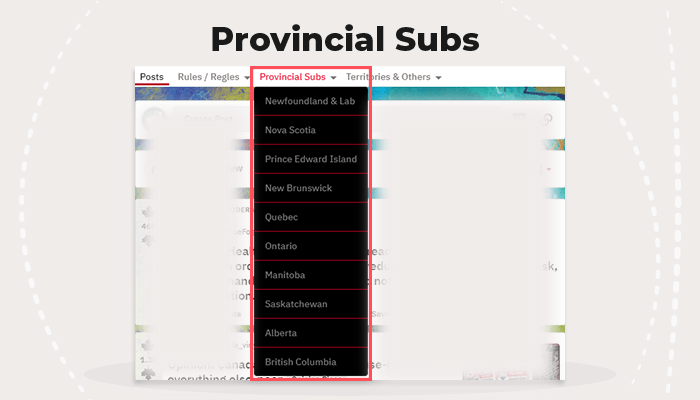 The active provinces with their own subreddit are Newfoundland & Labrador, Nova Scotia, Prince Edward Island, New Brunswick, Quebec, Ontario, Manitoba, Saskatchewan, Alberta, British Columbia.
In the rightmost filter, you will be able to click on any of the following:
Nunavut;

Northwest Territories;

Yukon;

CanadaPolitics;

CanadianForces.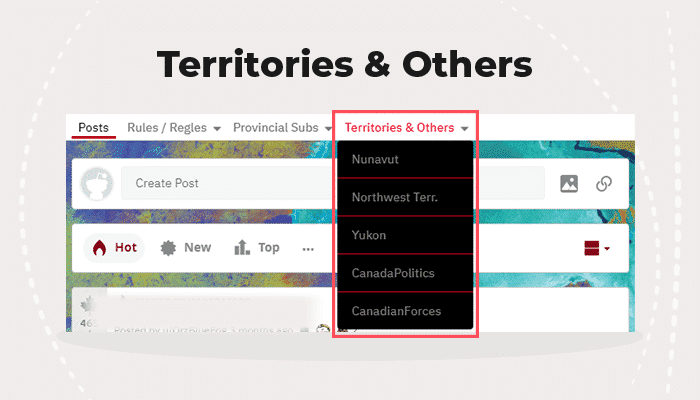 Now that you know the general and particular search settings, it's time to search for gambling-related posts and comments.
In any search bar, you can add and enter gambling keywords.
Any of the relevant posts will pop up after your search. In our experience, people talk about casinos and sports betting on these bigger or smaller communities alike.
Knowing how provincial filters work will allow you to see what events are currently on-going and if bet pools are hosted for them.
This is the most popular subreddit in our guide, with over 900k users, and around 3k are active at a time.
International gambling subreddits
Since online safe online gambling operates on the same system in most countries, we decided to find international forums to help you with your wagers.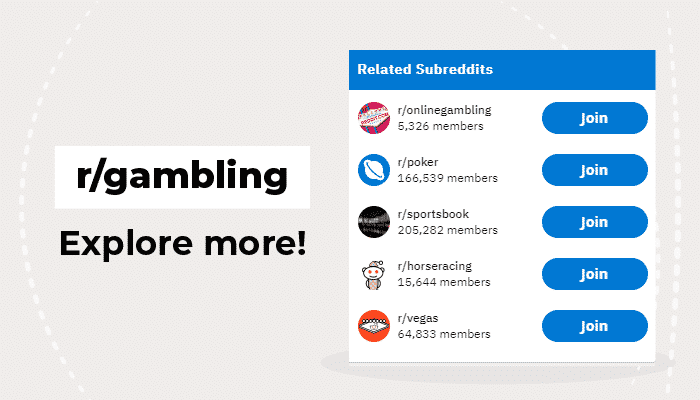 Lost in the gambling space? This subreddit's description will explain all you need to know!
Security is guaranteed here. How?
If you are a beginner to Reddit, or alternatively, if you have a new account with less than a week of existence, you will be unable to write new posts or comments here.
This is the method employed to avoid spamming unsafe links and blocking bots in sharing unsafe material. Yes, AI bots that invite you to join unregulated online casinos are a Reddit issue. Still, the new strategies in place help clean the space of such dangers.
What are the most common posts about?
Gambling stories from real-life experiences;

Tips for better play;

Places to gamble offline and online.
There are over 40,000 users subscribed here, and usually, more than 100 are actively posting online at any time.
Make sure to follow the guidelines and avoid the following:
Don't spam the chats;
Don't reveal someone's personal information (no doxxing);
Don't ask for money.
Explore more!
This is one of the most well-resourced subreddits that we have found on the topic of betting. On the right side of the main page, you will find resources on the legality of online wagering and resources for balanced gambling.
Details
You can check what countries are allowed to each site;

You can take steps to limit gambling and play responsibly.
If you want to keep within the forum's rules, please stay away from spam of any kind when you post (that means links, invitations, or repetitive messages) and do not make a post in another language besides English.
The central part of the discussions here is focused on international online casinos. We recommend you browse freely at first and see the general discussions. Then, for a more applied approach, search for keywords that are relevant to you, like "Canada" or "Canadian casino".
Unaccepted behaviour is sanctioned by both the moderators and Reddit bots. They have gotten more and more proficient at discovering malware and unsafe posts.
All the relevant online gambling topics that you can think of are found within these posts:
New online casinos;

Top offers (especially for new players);

Guidelines;

Complaints;

Online gambling stories.
Tips:
Although reading about other players' casino experiences is the next best thing to playing yourself, remember that some posts may have either a negative or a positive bias. Take the statements on Reddit with caution.
Look for posts that receive Reddit awards or have been discussed in length. That does not necessarily guarantee flawless sessions, but it has mass verification.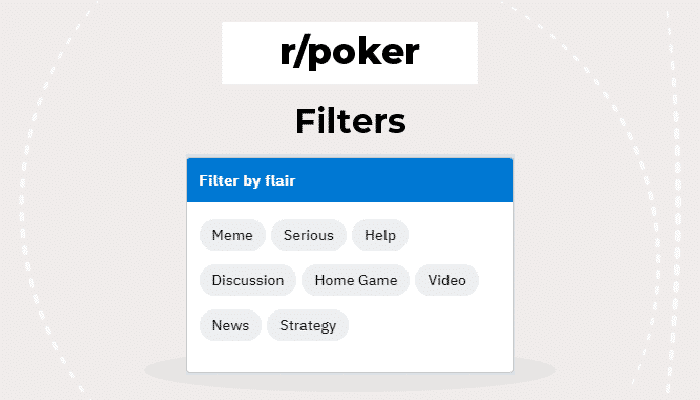 Passionate about poker? You can't miss the opportunity to engage in Reddit talks, tips, and fun stuff about your favourite table game!
Fun fact: This is one of the oldest subreddits that we have added to our guide since it was founded in 2008, three years into the existence of Reddit as a whole (2005).
We really enjoy browsing here, and we believe you will enjoy it too when people get dealt some epic hands and photograph them and share them.
Dedicated players will feel the thrill, even if it's not their game!
You can be serious, and you can be humorous on this subreddit, using the 8 filters currently in place:
Meme (for jokes and funny pictures);
Serious (for solving your problems);
Help (when you need help with a poker-related issue);
Discussions;
Home Games (amateur games);
Video (footage on the subject);
News;
Strategies.
In this community, people show their latest great hands, backstories, tips, positive and negative poker experiences, strategies, and inside jokes on games and everything of the sort.
You can stay up to date on the latest poker tournaments!
Of course, the most notorious one is the WSOP (World Series of Poker), the equivalent of any world sports series. Extensive discussions are held on such events. We would also like to mention WCOOP (World Championship of Online Poker), which we have seen commented in detail on this subreddit.
Why are these talks helpful?
You can also go in-depth about the best structures for tournaments, so you can start engaging in professional play after doing a lot of research on the stakes and the abilities needed to beat the game.
Fun fact: Because of the huge phenomenon that is WSOP, there are two smaller, localized events that precede it, WSOP America and WSOP Europe.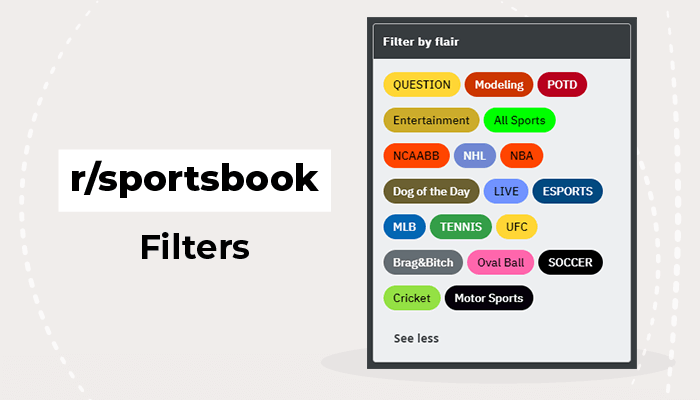 Since casino play and sports betting have always been similar and tied together, we know that Canadians are also interested in resources that help them in their sports wagers.
The r/sportsbook subreddit is the perfect place!
There are currently well over 205,000 users that are subscribed. Usually, between 700 and 1000 users are engaged at all times, so the flow of new posts is constant and will never bore you.
You have to remember to be within the rules, which are general Reddit guidelines (civil talk, not overdoing it with the self-promotion) so you can take part in the perks.
What's on this forum?
Specialized threads on the on-going events;
Links to outside sources that will help you;
Odds from several sources;
Serious and fun sports tournament talks;
Information and stats on championship, matches, races and athletes.
The sports world is huge. Make use of the over 20 filters you currently have!
Things get even more specific. Find out how!
FAQ page
If you're new to sports betting, new to Reddit, or both, you probably come with a few basic questions in mind. Under the subreddit's title, you can click the FAQ link and read the answers to the most common questions.
Monthly discussion topics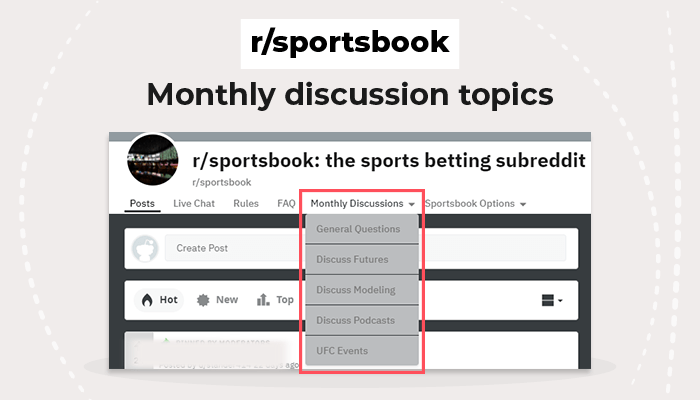 At least 5 options are on-going each month, considering the number of sports events and players interested. They range from general queries, future predictions, models, podcasts, and UFC-specific matches.
Sportsbook options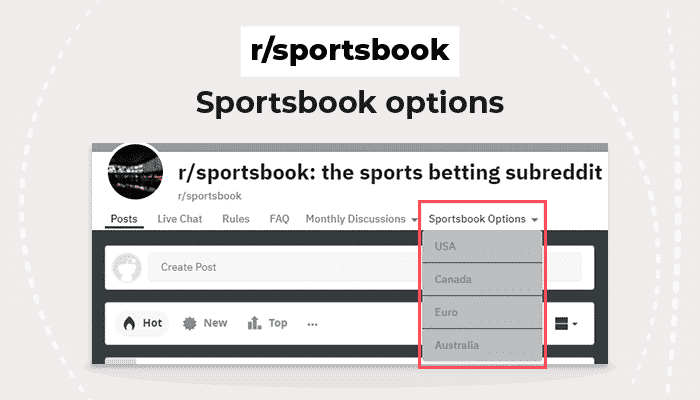 Some English-speaking territories have their own group within this community. Fear not, as you can click on Canada from the options we found.
Recommendation: Do you want to have the best of both worlds? Jump to our online gambling sites lists since we know you'll find an offer that suits you for both casino play and sportsbook needs!
Why Reddit works: a conclusion
As players, we have been using Reddit for advice, tips, and odds for a while now. The results were fruitful, so we showed you how to use them for yourself.
There are three main advantages to such a platform, particularly in relation to gambling:
Over 90% of the posts are from players like yourself. That derives authenticity.
The guidelines, moderators, and bots look after your safety.
Redditors are renowned for their creativity, so novelties are always around the corner.
Recommendation: Even though you can use the links we have left for your gain, remember that winning is never a guarantee when you gamble. Be gamble aware!
References visited and used
All pictures added are courtesy of Reddit and the specific communities we linked throughout our guide!