Gaming Labs: The Unseen Hero of the iGaming industry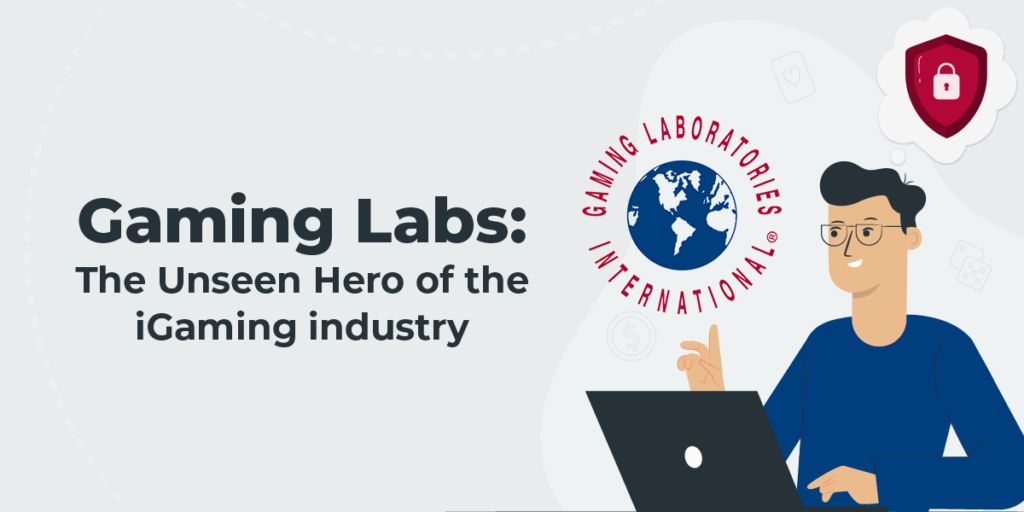 Did you ever wonder how your casino disputes arrived at their fair resolution?
Gaming Labs have been doing the background work for you and your safety all this time.
And this is why you should care about their efforts:
The Hero's Identity: What is Gaming Labs?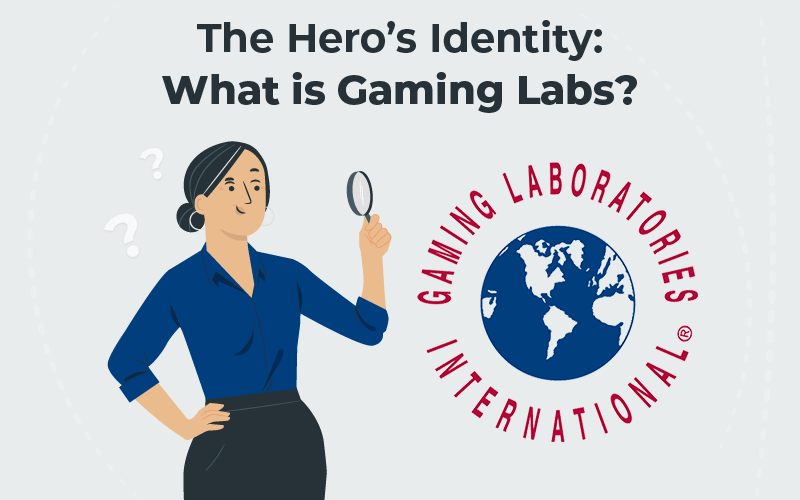 Gaming Laboratories International LLC or GLI for short, is a company that deals with lottery and iGaming testing and assessment services.
During its existence, Gaming labs has obtained several ISO accreditations. This simply means that GLI is a company with wide international recognition that can safely and objectively evaluate consumer safety measures.
How to Spot a Gaming Labs Certified Casino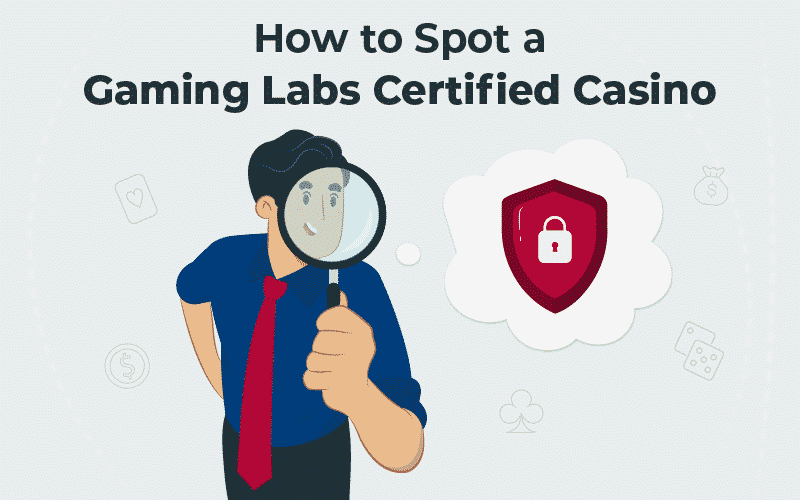 Look for the Gaming Labs site seal.
Once an applicant receives approval from GLI to use this mark, they receive the image and an embedded link it should use.
When you click on the mark, it will redirect you to the service's Certificate of Integrity, including the manufacturer and certification date.
Did all Gaming Labs certified casino services require to apply?
Yes, and you should see it as a good sign when a platform applies for such accreditation.
This is also because GLI is, in turn, audited by ISO-related authorities. And thus, it has to have its "books" in order. Its records must clearly present the certified services and their accreditation type.
Can you trust the seal?
Always! Not only does Gaming Labs conducts regular surveillance of all applicant organizations, but it also checks for any other improper use of its certification mark.
If you see the Gaming Labs certified casino seal, you are safe, and this is why:
How Gaming Labs Keeps a Watchful Eye Over the Industry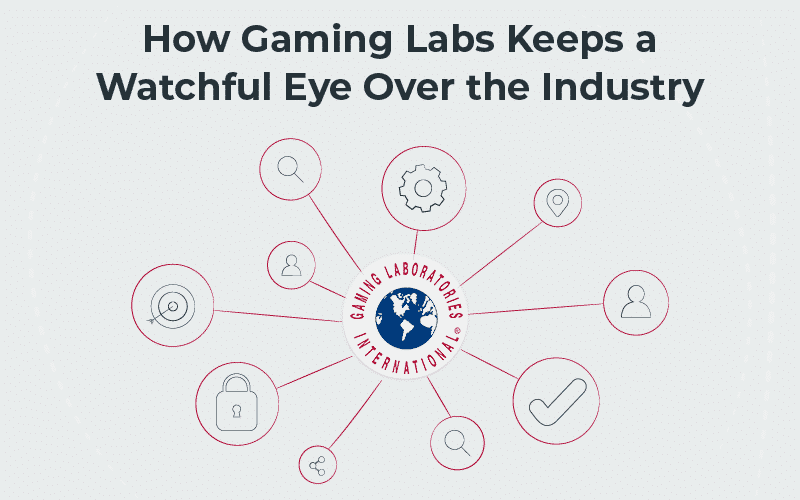 Although its main goal is having the most fun, we wouldn't want the iGaming industry to turn into a lawless, free-for-all place.
How does GLI keep that from happening?
One of the main objectives of Gaming Labs is the iGaming industry's policing and verifying.
The GLI's methods to do so are:
Inspections
Gaming Labs employs numerous experts from many fields to conduct an extensive range of critical inspections, off or on-site.
This also helps both operators and regulators ensure that their devices and systems are operating securely and correctly.
The services include software verifications of files and host system configurations, security rights and network reviews, communications testing, and assessing a service's backup scheme.
You, as a Canadian gambler, might not have known or encountered problems in these areas on neither of the online casinos you frequented.
And this is exactly the point!
GLI deals with online casino operations background so that your gambling activities are well kept in the foreground.
We tell you this: each area inspected by Gaming Labs is crucial for the functioning of your online casino of choice.
Meaning that a failure in these regards would bring your gambling enjoyment to a halt.
We will tell you in detail how Gaming Labs takes care of the online gambling market:
GLI maintains iGaming Technical Standards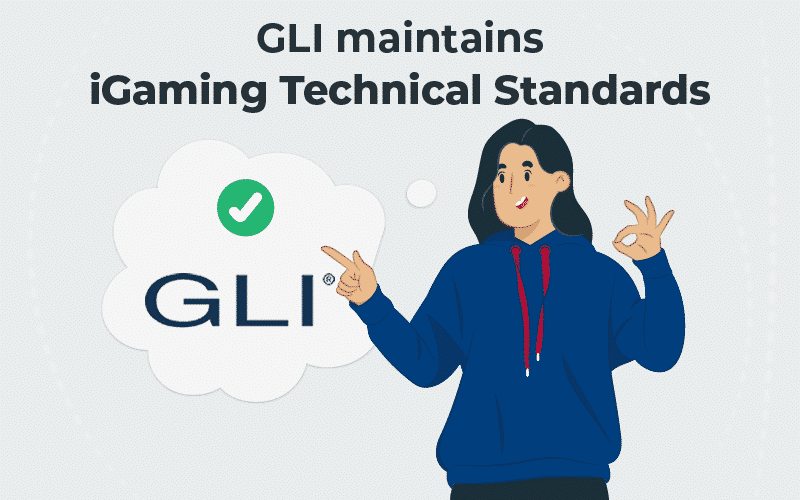 Gaming Labs focuses on generating TSDs, which include the existing technologies in the iGaming world and exploring newly arriving additions and augmentations.
Dictionary: TSD is shorthand for Training and Skills Development. Every time we used TSD, we refer to studying and devising present and future iGaming features.
Why is this important?
This guarantees that Gaming Labs always has a grip on the current online gambling functionalities. Additionally, by looking to newly emerging technologies, they make sure not to be ever caught on the wrong foot.
The areas that Gaming Labs regulates are:
Software Quality: Includes A software's functionality, automation, performance, security and source code implementation.
Governance and Risk Compliance, meaning: IT process improvements, IT security and internal audits, consulting, payment industry PCI regulations, enterprise risks, source code audits, and ISO consulting.
Core Systems Modernization, which relates to project management health checks and recovery, and systems integration.
Dictionary:
The International Organization for Standardization (ISO) is one of the main international standard-setting bodies, having authority over iGaming regulatory institutions.
PCI is short for the payment card industry, evidently an essential part of the online gambling business.
Random Number Generators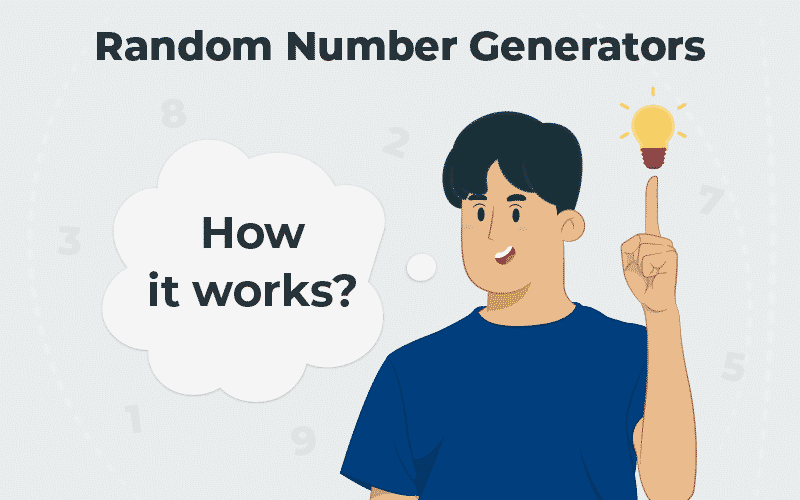 Dictionary: A random number generator, or RNG, represents a program that provides a sequence of numbers or symbols from a pool that cannot be reasonably predicted better than by chance.
RNGs are a key component to many gambling activities. Hence, any legit casino we present will have such a feature. Legitimacy does not stop at this, and we make an effort to provide a wider picture for each entry. Still, there is hardly any fair gambling site that does not use such a process.
This is why an RNGs well-functioning proves essential for all top-rated online casinos we share with you. We always take steps to review thoroughly the gambling offers we host and keep you updated on all relevant considerations.
Gaming Labs can accurately test for RNG issues in this isle.
Here is how it works:
Gaming Labs assesses software-based RNGs, Hardware RNGs and hybrids of these two. GLI only employs its custom software devised and revised by its in-house mathematicians and industry experts.
Gaming Labs will apply its RNG Test Suite to assess the randomness of a system.
Then, GLI uses software for calculating, estimating and plotting the outcomes of collected data.
What does RNG testing encompass?
The General Analysis includes:
Reviewing the source code. This is equivalent to seeing whether the algorithm behind a random choice is truly fair.
Assessing the RNG period or the elapsed time for a choice.
Determining an RNG's range. Meaning that they check whether all possibilities can be effectively chosen.
Investigating seeding and reseeding. Some algorithms might have the quirk that if you provide a specific value, it will return the same randomized result, thus breaking the RNG.
Inspecting background cycling and activity. Background cycling prevents users from knowing all the outcomes. It is deemed crucial by most gambling authorities and jurisdictions.
Is this all?
GLI also tests for battery performance via DIEHARD battery tests and checks the Outcome Distribution. The latter is especially important as it is essential for all outcome variants to result in equal measure, statistically speaking.
Return to Player
Dictionary: Return to Player, denoted as %RTP is the expected percentage of wagers that a game will return to the player in the long run.
Gaming Labs has a robust mathematics section.
The agency verifies the RTP of games using the theoretical return on investment (called ROI). It does so by either calculating a game's return percentage or by simulating all possible outcomes.
This result is then compared with the developers' payout table.
Additional mathematical checks include the contribution from the base game, feature games, or from jackpots, as well as a game's volatility.
The analyses are then followed by a GLI report explaining whether the game payout is within statistically acceptable bounds or not.
Checking for Betting Issues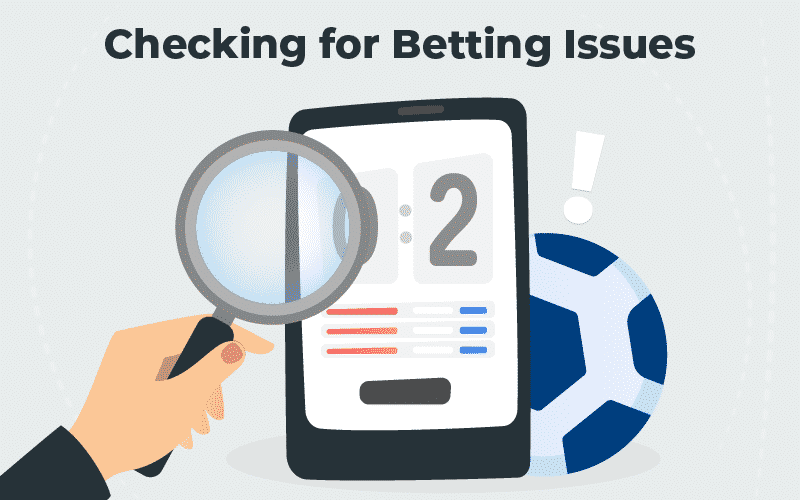 You would never want to lose a real money bet due to circumstances external to the game.
And Gaming Laboratories International assures that you will not:
Sports betting
GLI implements a test that verifies whether all wagers are correctly placed, resolved, and paid according to the correct odds and event rules.
Additionally, Gaming Labs checks mechanisms dealing with wager disruptions, cancellations, and refunds.
How does GLI pursue these tasks?
Via an analysis of both front-end and back-end results and comparisons with the transaction logs, performance and payments available from regulatory bodies for player disputes or other purposes.
Dictionary: Front-end and Back-end are used to address the separation between a presentation layer, the one, you, as a user, access, and the data access layer, i.e. the inner workings of an online casino.
eSports betting
Gaming Labs is a trailblazer in this regard.
The esports scene is a new arrival, and esports betting is even more recent.
However, Gaming Labs is once more one step ahead.
The organization actively works with leading esports operators from Europe and the Americas to provide stakeholders and players, with assurances regarding the validity and security of such platforms.
Live Dealer Games
You have certainly encountered live dealer game variants in the Live casino category many online gambling platforms offer.
You might also feel detached from the wager outcomes, despite the event taking place in real-time and in front of your eyes.
Fear not, Gaming Labs provides Live Dealer tests. These can be:
Secure Remote Tests of each game and player interface. This will include user management, back-end reporting validity, and location verifications.

On-site inspections of the Studio and Premises, the game commences in. This literally means that GLI's experts will physically check and analyze the facilities Live Dealer games use.
On-site inspections take into account responsibility measures, technical considerations, the game interface synchronicity, staffing and premises, as well as the systems employed.
Social Gaming
Gaming Laboratories International has both compliance and technical testing methodologies that should aid both social gaming operators and software manufacturers in making their products adhere to published standards.
What does this mean for you?
When you indulge in social gaming activities, be assured that GLI verified games will be entirely transparent in their practices.
How Gaming Labs Helps You Directly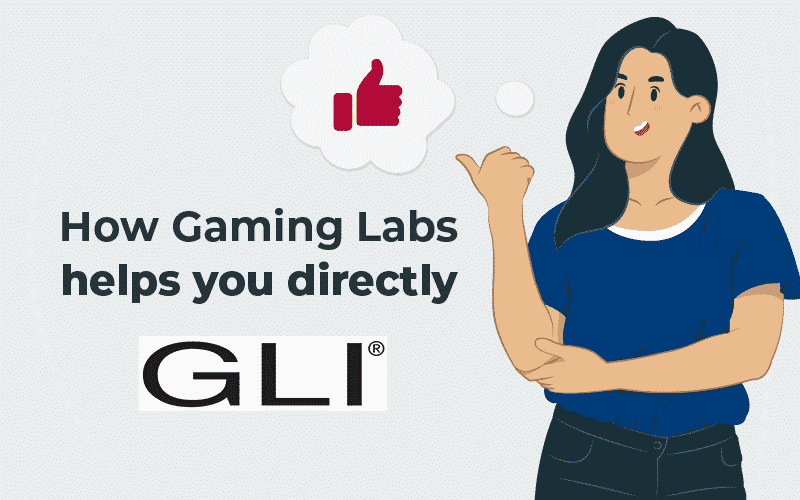 One of the main services Gaming Labs provides is iGaming forensics.
Dictionary: Forensics is the application of science to criminal and civil laws during the investigation process.
Suppose some issue led to you placing a complaint regarding some functionality. If you are dealing with a Gaming Labs certified client casino, GLI will intervene and diagnose the gaming device malfunction. A result that will lead to resolving patron disputes.
Here is Gaming Labs' methodology:
GLI's Forensic Evaluation Service takes a detailed and objective look at the iGaming machine, as well as key components, to establish the exact cause of your dispute.

The examination process considers the gambling devices submitted for evidence of tampering, malfunction, damage, or other problems. GLI's engineers compile a thorough review of the device's memory and a source code analysis to check for program corruption.

A system and game logs' analysis then attempts to establish an understanding of the cause of the malfunction.

Gaming Labs engineering personnel then simulate the incident in a controlled environment modelled as close to the submitted data as possible.

Once the Forensic Evaluation is completed, GLI returns a detailed report, providing: a description of the tests performed, the test results, and a closing report which includes an incident summary and the cause if that is the case.
Following this 5-step process, you can rest assured that you will arrive at the right resolution if your dispute was grounded and may receive compensation from the Gaming Labs certified casino.
 While you cannot directly appeal to Gaming Laboratories, any certified falling under the jurisdiction of the company and Gaming Labs certified casino websites will request the forensic evaluation in the event of a complaint escalation.
As to how you get to this point, luckily, we have a guide to dispute resolutions. It will break down the process of dispute escalations for online gambling platforms.
Additionally, if you require the help of an organization you can directly appeal to, you should consider ADR agencies, such as eCOGRA. We have all the relevant information regarding the services provided by this ADR body and obligations and application procedures.
Dictionary: Alternate Dispute Resolution agencies are authoritative institutions you can appeal to if the dispute procedure fails to provide a fair resolution upon the completion of a dispute procedure via in-casino methods.  
Prevention is Better than Cure: GLI's Measures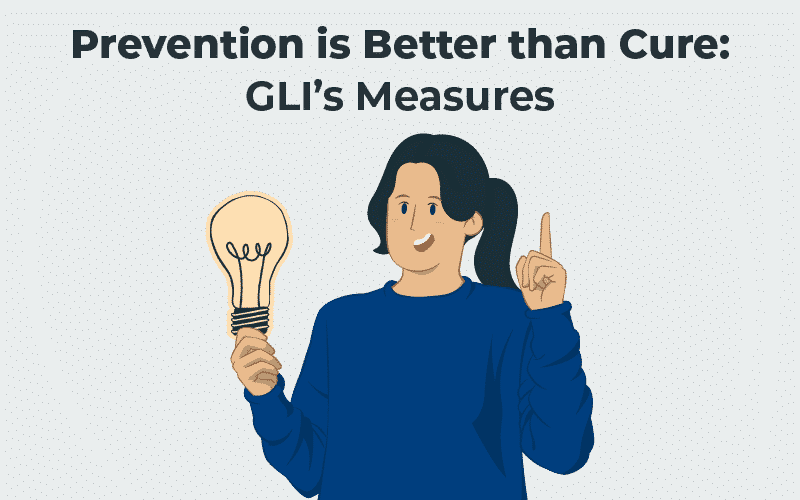 Gaming Labs will not necessarily wait for an issue to arise. Providers, developers, and operators can apply for a pre-emptive suite of preventive measures.
Let us begin with the one that affects Canadian players the most:
Responsible Gaming
Gaming Labs recognizes responsible gambling measures for what they are: essential for public trust and a cornerstone to the iGaming industry's success.
Dictionary: RG or Responsible Gaming represents a set of social responsibility initiatives by the gambling industry.
How does GLI support gambling responsibly?
Its efforts in this area are threefold:
By providing project management expertise and assessment services, Gaming Labs facilitate a knowledge transfer of relevant expertise. The company's research initiatives result in findings and recommendations that help you address issues before turning into problems and also push gambling services to improve their initiatives to protect vulnerable users.

GLI's Responsible Gaming Program Audits are assessments taken by the agency's team of experts. It reviews a service's existing RG program and employed resources, and compares them to the legal, cultural, socio-economic conditions.

Gaming Labs will procure customized recommendations for internationally accepted evaluation criteria. Thus, they work in tandem with and influence several responsible gaming bodies.
This effectively means that Gaming Labs take it a step further. Rather than only enforcing RG standard regulations, they endeavour to study and devise new and better measures.
You, as a player, however, share in the responsibility of gambling responsibly. Especially since gambling addiction will firstly affect you. You should know when to take action and what to do in such situations, and for this, we also provide a comprehensive guide to gambling addiction. We compile the sum total of facts about gambling addiction while also providing a tinge of personal experience so that you know how to act in such instances.
Platforms and RGSs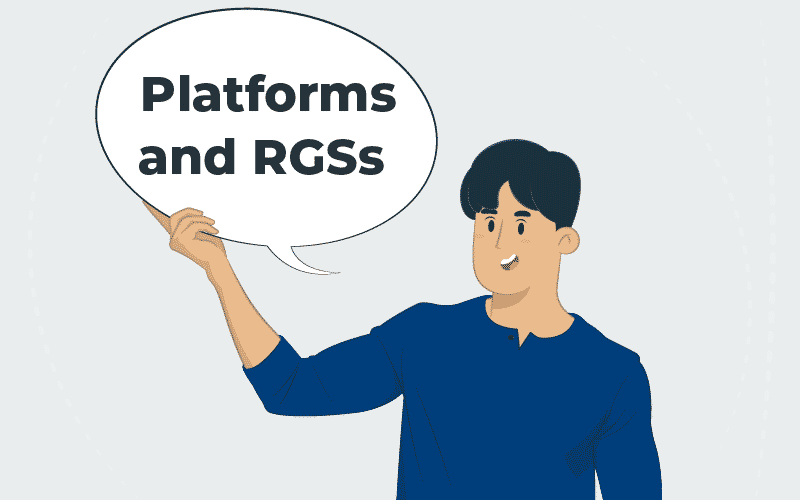 Gaming Labs' Platform/RGS testing addresses the infrastructure and functionality components that facilitate the delivery of gambling activities from the supplier to the gaming system.
Dictionary: RGS is shorthand for Remote Gaming Server, or simply put, the suppliers' and providers' servers.
GLI additionally considers the level to which the suppliers and the operator are responsible for a system's functionality.
Gaming Labs can evaluate:
| Functionality Area | Some Explicit Features | What This Means for You |
| --- | --- | --- |
| User Account Systems | Registration, Login, Player Interface Account Maintenance, Protection and Exclusion Systems, Geolocation, Account Deactivation | Gaming Labs will assess and provide relevant data regarding the main functionalities related to your joining, access and opt-out features. |
| Data Transmission | Check for Stability, Reliability, or Latency | Gaming Labs will test the reliability of transmission channels used by a service so that no communication issues will happen. |
| Shutdown and Recovery | Data Protection Measures, Checks Against Issues Relating to Data Corruption in the Event of Shutdown, Speed and Efficacity of the Recovery Process | Gaming Labs will verify the robustness of providers' and operators' platforms in critical events that require the service to go into maintenance. You wouldn't want to lose any data in this process. |
| Application Home Page | Artwork, Both Graphic and Auditive, General Functionality | The company will check for any load or display issues relating to design features used by a service. |
| Data Logging | Time Stamping, Player Account, Game Session, Individual Gameplay, or Significant Events Information | Gaming Labs will analyze how a gambling platform deals with both your provided information and subsequent game and activity logs. |
Geolocation, for instance, is an issue that could affect many Canadian casinos.
GLI's Geolocation Testing supposes aiding iGaming operators, which use mechanisms or software that pinpoint gamblers' location, with technical geolocation services.
GLI will check for the instances and frequency of geolocation checks, for details whether gambling on the platform is restricted in certain areas, policy and procedure information, KYC or payment service details and a list of individual player exclusions.
Be Aware: While GLI will test these elements' implementation on the iGaming platform, it cannot reasonably verify completely third-party systems.
iGaming Assessments
Gaming Labs has three main customer types: Suppliers, Regulators, and Operators.
Here is what the agency provides for each in matters of assessment:
| Suppliers | Regulators | Operators |
| --- | --- | --- |
| ConsultationRegulation DraftingTechnical Standards DevelopmentBest Practice ReviewsContinuous Compliance and Change ManagementCybersecurity Measures Guidance | Compliance TestingQA and Systems TestingGap AnalysesIntegration TestingProfessional ServicesCybersecurity Audits and Consultancy | Compliance TestingKYC Assessment ServicesIntegration TestingCybersecurity Audits and ConsultancyPerformance TestingISO AuditingProfessional ServicesContinuous Compliance and Change Management |
Fun Fact: Gaming Labs pioneered independent testing in early regulated jurisdictions, such as British Columbia and Quebec.
Security Audits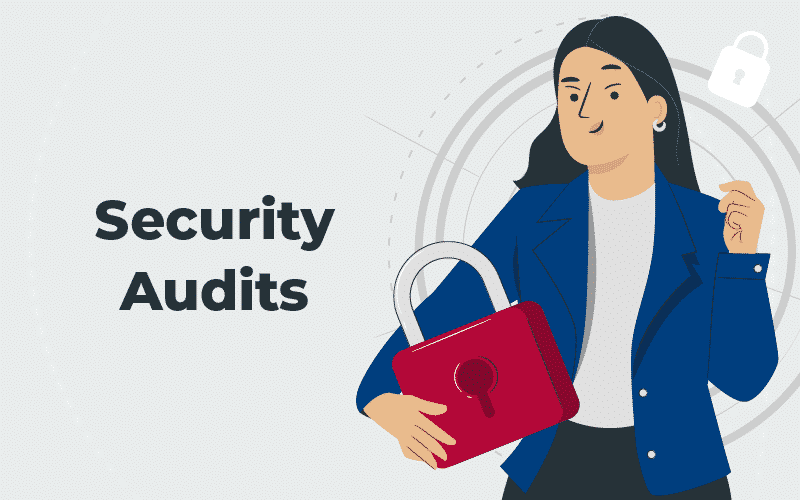 In many cases, security assessments need to be performed before the development of an online gambling platform.
In others, such as the casinos regulated by the UKGC, a yearly security audit is obligatory.
Gaming Labs is one of the main providers of information-system security testing and standardization.
If IGL discovers areas of non-compliance, it will issue non-conformance reports before the system is deemed suitable.
Its on-site and off-site testing elements include:
| Areas | What does it mean for you |
| --- | --- |
| Network Penetration, Vulnerability, and Threat Testing | GLI's measures make sure that there will be no instance where your data or funds are lost to unwarranted external breaches, such as hacking. |
| Technical, Physical, and Environmental Controls Audits | The company verifies an online gambling platform's functionality for any issues regarding the game and service controls. |
| PCI Qualified Security and PCI Approved Scanning Vendor Audits | Gaming Labs checks to see if any problems regarding your transactions would arise. A Gaming Labs certified casino is a safe place for your funds. |
| Disaster Recovery, Continuity of Operations, and Incident Management Audits | Websites and similar platforms can go offline due to many circumstances. You wouldn't like to have lost data, wagers or funds during the maintenance process. |
| Infrastructure and Cloud Computing Testing | This relates to an online gaming platform's or provider's server efficiency. Simply put, if you desire a smooth gambling experience, these areas should be at the top level.  |
| Application and Source Code Security Audits |  Apps and program codes can degrade or result in unforeseen circumstances. Gaming Labs' experts make sure that they will do what they were meant to. |
| ISO 27001 Audit | ISO 27001 is an international standard managing information security. Long story short, when you signup and spend time and money on a gambling service, you don't want to have your data mismanaged. A Gaming Labs certified casino will not do so. |
You need to take from this that, before a platform's launch, GLI goes into the tiniest details and checks for possible faults and vulnerable points.
While also being helpful services for the supplier or operator, these testing procedures materialize into something else: certification.
Gaming Labs as iGaming Authority: Teaching & Certification
Gambling companies, no matter the services they provide, can apply to get certification from GLI.
What is GLI's certification based on?
GLI bases its process on its testing, inspection, and compliance checks done exclusively by its own laboratories.
What standards does it check for?
While also assessing compliance with around 480 jurisdictions worldwide, GLI can test for its own standards.
Simply put, all the aspects discussed to this point are held up to scrutiny by Gaming Labs, and the certification is rewarded based on a service's conformity.
What should you take from this?
If you are using a Gaming Labs certified casino, not only can you be certain of its legality within Canada, but also of its compliance with stricter standards.
There is no other way to say this. Any online gambling provider with GLI certifications is among the list of legit casinos we constantly write about. We also give you thorough information as to why these platforms are and stay safe.
There are two methods by which GLI educates service operators of valid and conforming practices:
Either taken remotely or on-site, Gaming Labs' workshops cover GLI's both Pre-Compliance and Compliance testing services, benefits and requirements, as well as suggestions for non-compliance reduction.
GLI and the service taking the course also agree on mutually beneficial testing procedures, bot for itself and additional third-party platforms.
Evidently, services also get the chance to work along with Gaming Labs towards jurisdictional approvals and certification.
The Gaming Laboratories LLC University is a teaching structure aimed at regulators. The institution helps such regulatory bodies either maintain a grip on current technologies or understand the certification and assessment processes and their importance for the integrity of the iGaming market.
If there is one institution that can take up online gambling assessment education, that is Gaming Labs, with a solid activity and experience behind it.
You don't have to take its word, as you can read the testimonials.
Moments in GLI's History Canadians Should Know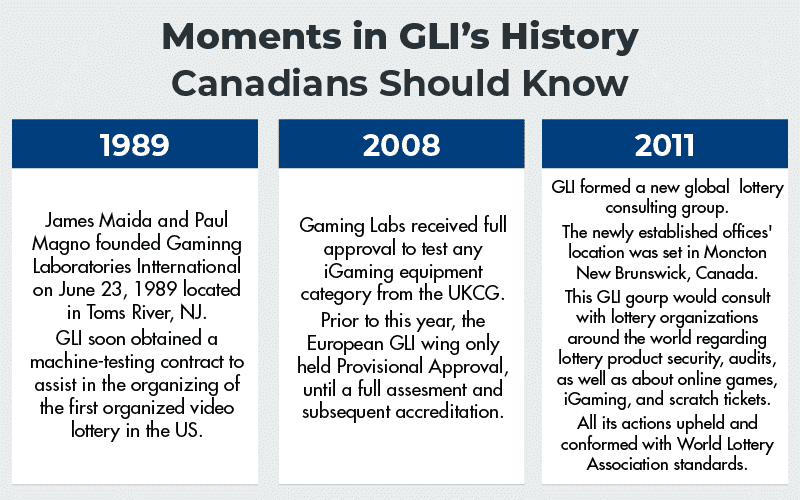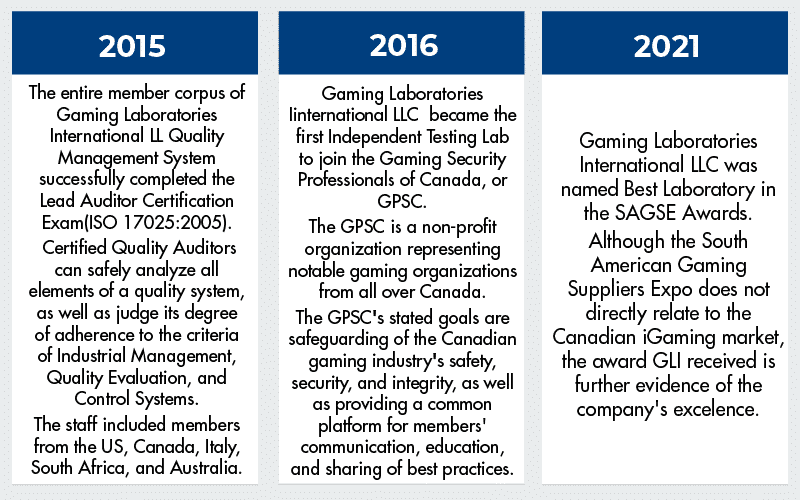 What to take Home
Gaming Laboratories International LLC is one of the best seen and proactive assessment and security organizations for the iGaming market.
There is no area in the world of online gambling that GLI's experts cannot thoroughly and correctly check.
You now know:
The key moments from Gaming Labs' history that are relevant for the Canadian customer.

How to check if you are dealing with a Gaming Labs certified casino.

What areas does Gaming Labs regularly assess and evaluate.

What GLI does for you in the event of a dispute.

The preventive measures employed by Gaming Labs in areas of responsibility and evaluation.

How GLI, as an authority in the field, educates and certifies several related services.
Take a moment to appreciate Gaming Laboratories International LLC's existence and its constant and consistent services to the iGaming scene.
References: