Guide to Live Betting Online: Tried & Tested Strategies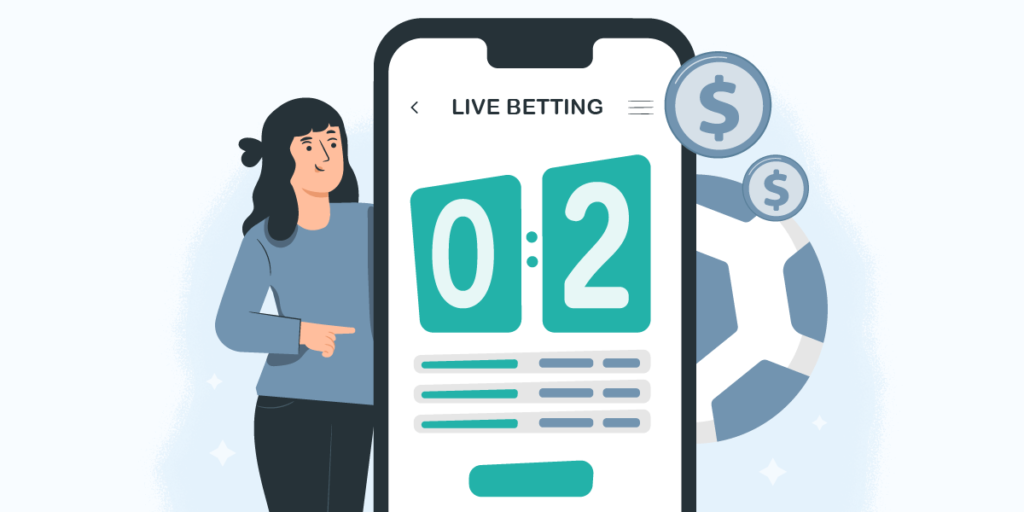 You're probably here looking for a way to turn your love for live betting online into a more lucrative hobby. You've arrived at the right place because we have gathered the best live betting strategies to help you gain an edge and start profiting. All while you're watching your favourite teams' match.
Tune in and boost your skills with our expert's tried and tested live betting tips!
What is Live betting?
Live betting online is defined as the ability to place a wager on a running sports match. No longer is sports betting limited to pre-match bets, as the advent of in-play betting opens the way for better entertainment and more money-making opportunities.
How does Live betting work?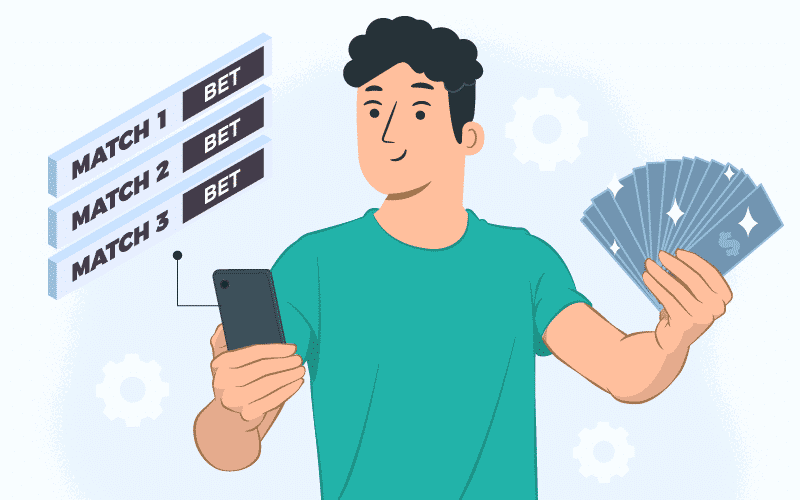 Live betting online works just like traditional betting: you wager on odds provided by the bookie, only with in-play they must change to reflect what's happening on the pitch.
This is done by a computer algorithm that gathers real-time data and updates the odds according to the events on the soccer field, boxing arena or hockey pitch.
Traditional vs In-play betting
You may remember a time when you were forced to sit there and wait until the end of a game for the resolution of your bets. That time is long gone, as newer online casinos strive to integrate live sports betting features for Canadian bettors.
In-play betting allows more flexibility and convenience to your wagers, bringing an element of speed and excitement that you will not find in your regular lottery shop.
Sometimes you get fewer in-play markets than pre-match because the odds must be updated all the time, but if you search enough, you may bet on an online bookie out there that offers plenty.
Why is live betting worth it?
In-play betting allows you to make the most out of odds you simply wouldn't get pre-match. So, live betting is worth it because of opportunities it brings.
With an intuitive grasp of the game and the right live betting strategies, you can place your wagers at key points in the game and profit big time.
How exactly do you profit with in-play wagers?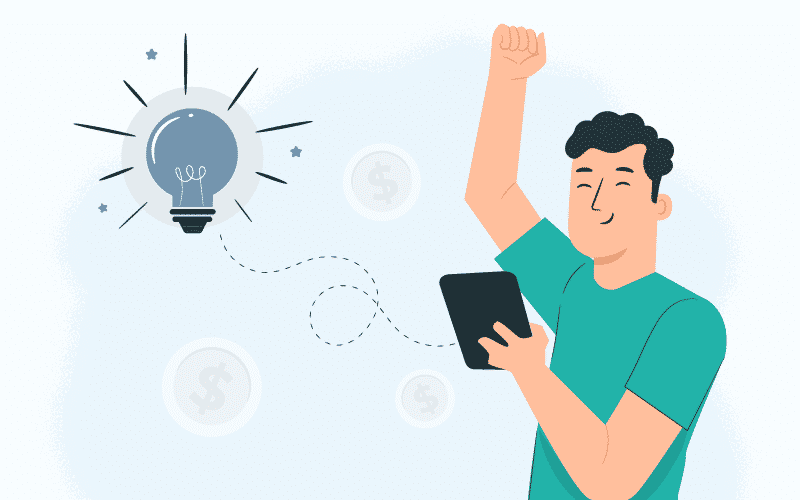 Live betting online is all about finding opportunities. Remember this concept because it's at the center of all our strategies.
Imagine the following scenario:
As all Canadian bettors would, you root for the Toronto Maple Leafs in their match against Washington Capitals. Suppose they are hot favourites on that particular day, so you place a wager on them winning even though the odds are not amazingly long. You think it's a sure bet and go for it.
What happens if, shockingly, the opposing team scores first? Your guys are behind, so their price gets higher and higher with each passing minute.
But you see your team is playing well, even with a goal down.
Drawbacks of in-play betting
Due to its fast-paced nature, live betting can sometimes generate a lot of pressure.

This pressure may defeat impulsive Canadian bettors, who probably tend to skip the thinking.

Naturally, the follow-up is to rush into poor decisions haphazardly.

Throwing wagers on just about every match can only drain your bankroll in moments.
In-play betting is associated with some risks and drawbacks
Some revolve around Responsible Gaming issues, and others have to do with improper planning. Still, when you have experienced players to help you devise a battle plan, you minimize risk and increase your chances to profit.
Frankly, there wouldn't be any drawbacks to in-play betting if all bettors would plan their budget well and employ a cautious and professional attitude. It is a game, so it should be fun, but it is a real money game. So, you better watch it doesn't get the better of you.
Quit the goal of getting rich overnight. Live betting is a lot more entertaining and rewarding when you bring insight and a long-term plan to it.
Types of Live bets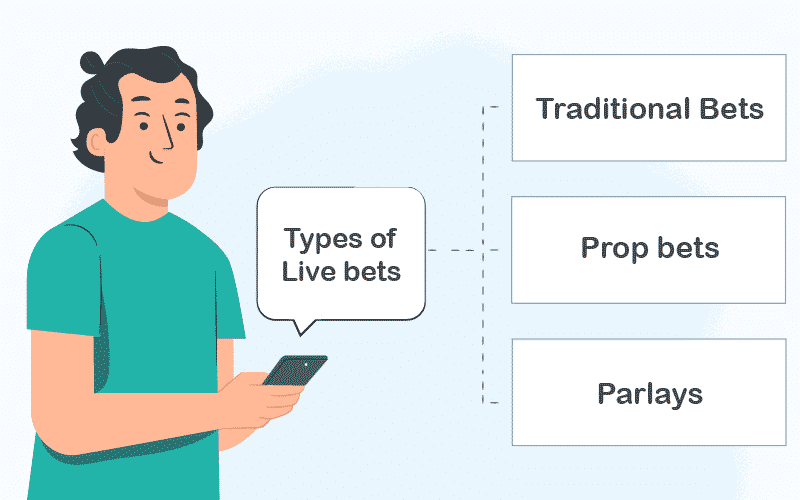 Traditional Bets
In-play betting works on mostly the same lines as traditional pre-match betting. So, it's not reduced to match winners. You may bet on a wide variety of markets, including:
Over/Under goals;

Asian/European handicap;

Number of tries in a rugby match;

… and the list continues to hundreds.
The odds will shift according to the flow of events, opening up potentially lucrative opportunities.
Practice makes perfect
If you want to understand better the various types of bets and the right moment to place them, some practice would be helpful. Check out if your online bookie offers any welcome bonuses. Often, online casinos in Canada have a sportsbook section and will provide you with bonus funds or bets as no deposit bonuses.
Practicing can help you improve your match selection, and it's even better when you get a few risk-free tries.
Prop bets
Prop bets allow you to wager on the finer nuances of a sports match. You will often find them dubbed 'Specials' at your sportsbook, with beautiful odds.
Please don't throw your money at them, though. Not without studying the match beforehand and watching it live.
Prop bets examples
The first or next player to score a goal;

Number of corners;

Any player to hit the woodwork;

The next game or set winner in (table) tennis;

… and so on.
Parlays
Parlays involve a combination of two or more wagers on different events. The odds are multiplied to potentially spectacular payouts. While granting you longer odds and potentially better payouts, parlays are riskier because failing to win a single 'leg' or selection of it renders it a loser.
The best part about parlays is they offer endless possibilities. You can combine live games from several sports. Some online sportsbooks will even let you wager on multiple selections on the same game through a combo feature.
Live betting strategies
Find a good online sportsbook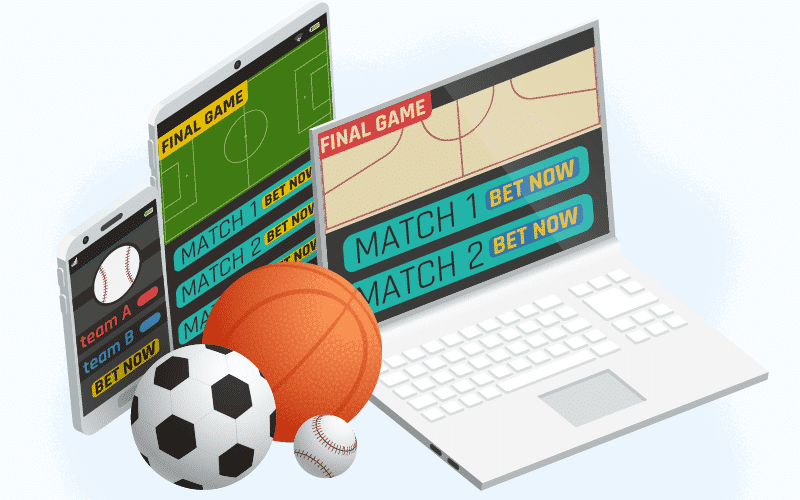 The first time you visit an online betting platform, you need to ask yourself a few things about the interface, betting options, payment options and features.
Do you like how it's all presented, or does it make your eyes sore? Are your favourite teams, leagues, and sports there? Do you have enough betting options? It's best to ask yourself all these before you start betting on a platform, as your experience will depend on it.
For some bettors, it's ideal that their online bookie is a casino, too, to have it all in one place. There are trustworthy online casinos in Canada that offer cutting-edge in-play betting services, so players can rest assured. Our advice is to have separate budgets for casino games and sports betting because they are indeed very different activities.
Bankroll management is key
If you're serious about sports betting, you must learn to manage your bankroll. The main tenet is never to bet more than you can afford to lose. So, decide on a budget that you would be comfortable losing, but try to manage in such a way that you don't end up losing it.
No matter if you're looking for some weekend entertainment or steady profits, you should minimize risk.
Our advice is to choose a unit size and stick to staking 1 unit per wager. Generally, a unit can range anywhere between 1-3% of your bankroll.
You can raise or lower your stake according to your success. So, if your bankroll grows, 3% will mean a higher stake. But the same goes if you're on a losing streak: lower the stake to avoid burning out your bank.
Depending on your knowledge and confidence in a prediction, you may raise the stake up to 5%. Still, going over this figure is a chance smart Canadian bettors won't take.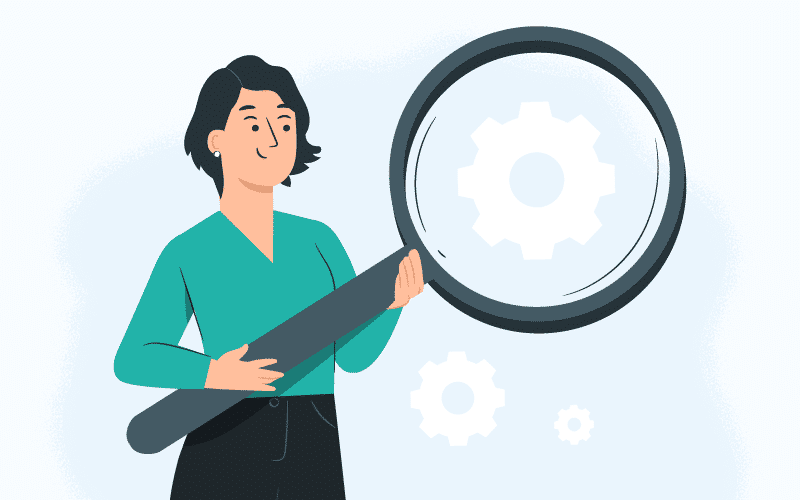 You don't want to throw your money at the first match to cross your view. Irrespective of the sport you're into, it's common sense to check the form of the players or teams, the league tables, statistics, and so on.
There are tons of services that will grant you in-depth insight on the fixtures you're betting on, and while this will not guarantee a winner, it will make your match selection more accurate. In other words, it will help you locate value.
That is your primary goal as a bettor: to find value.
Watch the games you wager on
First of all, you watch the game. An excessive number of Canadian bettors think live betting online can be done based purely on statistics, which is a complete no-no. Watch the game you're placing bets on to catch any momentum shifts and perceive the little details the computer algorithm cannot detect.
We're not saying you should ditch the statistics but try to keep them for your pre-match analysis. When the game starts, focus your attention, and immerse yourself in it. Thus, you will never miss out on profitable opportunities. It's good to prepare with data and numbers, but a fine observation is crucial to a winning bet.
Provided you've done your research and are betting with a clear mind, you have a real chance to beat the odds offered by the bookie. It's no rocket science, but you have to train your eye a bit. In a nutshell, you want to profit off bad lines.
As mentioned, in-game odds must constantly change to reflect what's happening on the pitch. Still, everything moves so fast, and bookies must rely on computer projections. Sometimes emotional bettors move the odds with their rushed decisions as well, creating bad line opportunities.
Essentially, bad lines are overly inflated odds that don't reflect reality. When you're confident enough the provided odds are inflated or inaccurate, go for it.
An example would make everything easier to grasp. Suppose the Vancouver Whitecaps have an excellent season, but they count on their star player a bit too much.
An example
A game of theirs begins. The bookie X-Bet offers a 1/5 odd for the Whitecaps to score, which implies a high probability. The uninformed bettor will take it at face value, combine it with 5 others 'sure tips' of the same calibre, and form a parlay that will most likely lose.
However, you, the attentive bettor, see the star player is holding his knee in pain. Knowing how much the team from Vancouver counts on him, you think his injury might be enough to prevent them from scoring today.
The computer doesn't notice this, and the odds for the Caps not to score are still incredibly high.
Congratulations, you have found a value bet. The Vancouver Whitecaps probably won't score today, so seize the opportunity and hope for the best.
Don't bet on too many games at once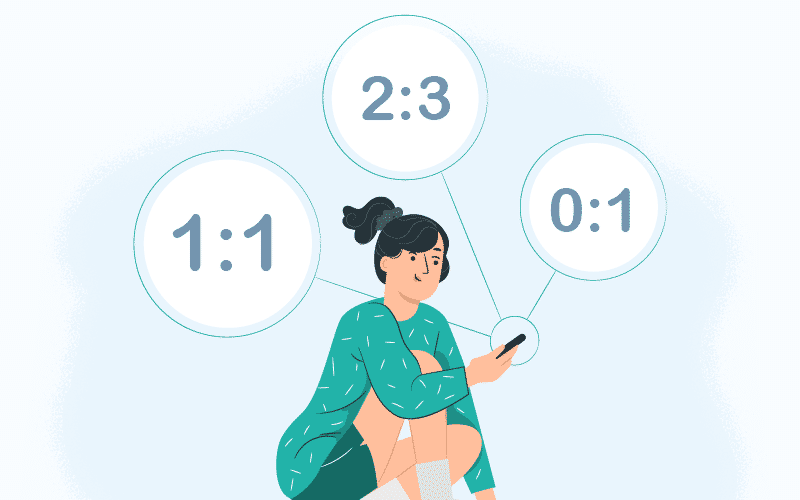 Well, if you're completely immersed in the match you're watching, you won't have eyes for others. Still, more often than not, thrill-seeking novices venture and place multiple bets in the hope of a larger payout.
But following multiple bets means your focus is everywhere and nowhere. And that completely misses the point of in-play betting, and sports betting in general too, for that matter. Canadian bettors that seek to profit off their favourite pastime must learn to be patient.
Again, you want to figure out opportunities and seize them. When you bet on too many matches at once, you obviously are not able to follow the intricacies of each game closely and capitalize accordingly. Therefore, stick to one game at a time.
If you do parlays, do them the right way
Maybe you feel ready to locate multiple instances of 'value' and build a live parlay, but you should hear us out. Does your sportsbook have a cashout feature? If the answer is yes, that's ideal.
Tips: Cashout lets you secure a profit when, for instance, 6 of the 7 selections of your parlay are winners.
That's where our strategy comes in: if you have a decent amount of trust in several live matches, divide your regular stake by 2 and place your parlay twice. Thus, if you get most of the selections right, you can cash out one of the parlays to secure a nice profit and leave the other until the end.
Never chase your losses with in-play betting
In-play betting provides numerous opportunities to win but also to lose, and impulsive players are especially at risk. As the Irish love to put it, 'Hoping to recoup is what ruins the gambler'. This cute little proverb fits like a glove among our live betting tips.
There's no point in trying to make up a lousy bet through in-play wagers. With so many betting options available, it can lead to potentially disastrous situations.
Forget about your losing bet and focus on finding value. Refrain from wishful thinking and apply our live betting strategies consistently. You'll see your bankroll grow back in no time.
Hedging means placing a wager on a different outcome than you have done initially. This can be helpful if you gain last-minute insight that changes your perception of a match. You minimize losses and have a certain profit, albeit a smaller one.
Case in point
You have a running wager on the Vancouver Canucks winning against New York Rangers. They lead at the break, but you see the Rangers dominating the puck. In this case, it may be a good idea to hedge your initial wager on the Canucks with a bet on a draw or the Rangers.
To hedge or not to hedge?
However, sometimes it may be good to stick to your initial wager: maybe your team is off to a bad start and will get it going eventually; you'll only discover such details by watching the game. Use this strategy with care.
The supreme strategy
As you can see by now, all our live betting tips and strategies are interconnected. However, each speaks of a different aspect of live betting. Your success depends on how well you manage to blend them into your own plan. Thus, the supreme strategy we have for Canadian bettors is always to have a plan and never bet impulsively.
Our collection of strategies can be thought of as a live betting rulebook. You follow the rules; you see results. It's as simple as that. Don't forget that having fun is in that rulebook too!