Top 9 Slot Machine Tips and Strategies to Max-Out Your Winnings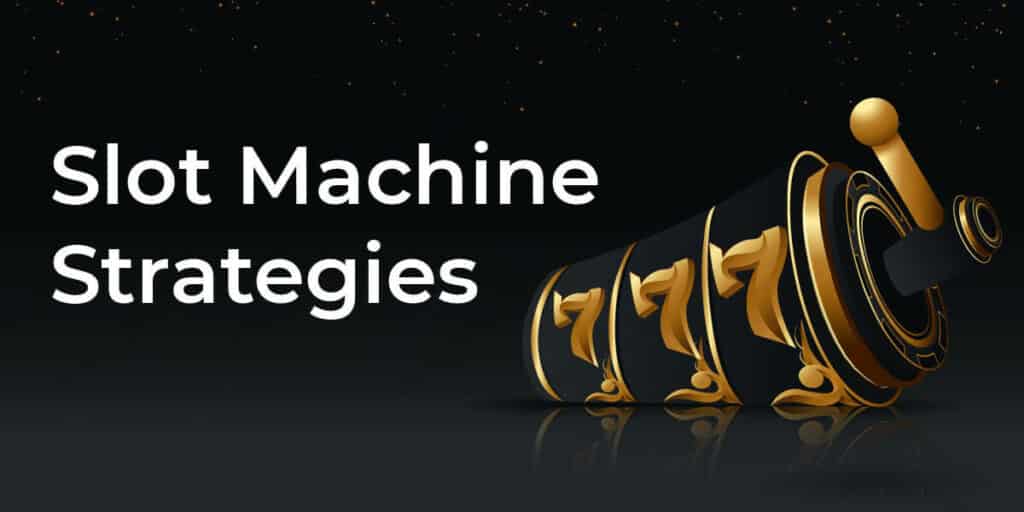 After analyzing online casino statistics, we can conclude that a majority of gamblers plays slot machines. One of the most common questions amongst slot enthusiasts is "How do you win at slot machines?"
Most beginners tend to share a common trait – they think that winning at slots is easy. However, the truth is that you need to use slot machine strategies that work to get consistent results.
Let's take a look at the top 9 slot machine tips and strategies, tested by our team of gambling experts:
1.    Set a Budget and Stick to It
Bankroll management is considered one of the most important actions that you can take to improve your performance with slot machines.
Before starting to spin the reels, decide on a budget you're comfortable to play with and assume that you can potentially lose it.
A Common Mistake
One costly mistake that most new players make is that they simply charge their account with a small amount, which runs out immediately.
Then, they keep depositing small sums until they eventually end up spending more than they can afford.
The Best Slot Machine Strategy
The first of the slot machine tips for beginners is setting a fixed amount of cash that you want to spend during a gaming session and sticking to it. This way, if you're unlucky and lose everything, you won't find yourself wasting the money allotted to utilities.
On the other hand, if you succeed to win some money, it's best to keep at least half of the sum and add it to your budget. By doing this, you will avoid losing everything to the online casino, which is a common beginner mistake.
Expert gamblers give as a piece of slot machine tips to use a separate banking account for gambling expenses. This way, you will be able to manage your budget better and avoid overspending.
2.    Play Slot Machines with Fixed Payouts
We suggest looking for slot machines with fixed maximum payouts and jackpots. Even if the payout potential on fixed slot machines might be lower than progressive slots, they will occur more frequently.
Even though jackpots might seem attractive at first, winning them occurs very rarely, and the volatility is too high.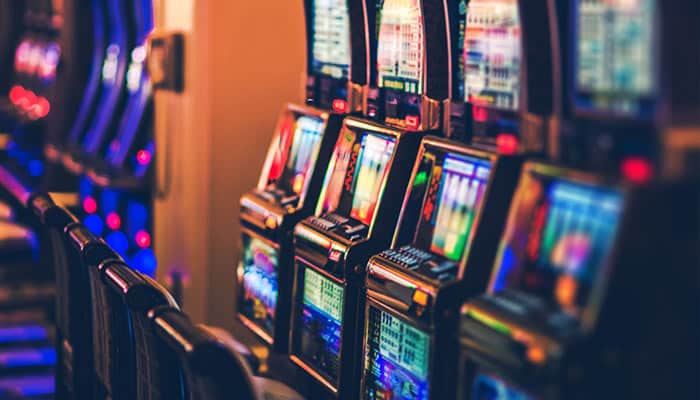 Most progressive jackpot slots require you to bet a considerable amount to qualify for winning the big prize. However, the chances of winning that high amount are as low as in lottery games.
3.    Choose Games from Reputable Software Providers
The online gambling industry is quickly overtaking the market share of land-based casino businesses. However, with so much variety available out there, players find it more challenging to choose a reliable slot machine.
Our suggestion is to stick with reputable slots providers.
Reputable Providers
NetEnt

Microgaming

Playtech

IGT

Betsoft
While we're not saying that other game providers aren't as good, we can't guarantee that their games will be as enjoyable as those created by the software developers mentioned above.
4.    Never Use the Autoplay Feature
Modern online slots offer players the Autoplay option, which practically spins the reels automatically. Do not select it when playing it.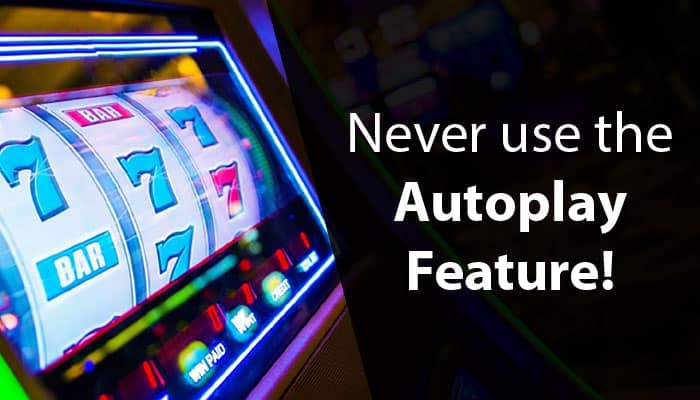 The reason is simple. Apart from taking all the fun away, you won't be able to make adjustments to the bets while Autoplay is on.
However, some slots allow you to set a stop-loss limit on Autoplay, meaning that the feature will stop once you've lost a set amount of money.
5.    Make Sure to Check the RTP
RTP stands from Return to Player and represents the house advantage of a slot machine. Casinos use it to ensure that they will be profitable in the long run.
Thus, our slot machine tips are that you always check the RTP of a slot before you start spinning the reels, as it will offer you some insights into whether the game is loose or tight. The better-known house edge and RTP are strongly related.
How to Calculate the House Edge from the RTP
Check the Return to Player percentage, which is mentioned in the game's description;

If the slot's RTP rate is 98%, it means that for every $100 wagered, you should expect to get $98 in return;

The house edge can be obtained by subtracting the RTP from 100. In our example, the house edge is 2%.
One of the best slot machine strategies is choosing high RTP slots.
High-RTP Slot Examples
Böb: The Epic Viking Quest For The Sword – 98% RTP;

Bloodsuckers – 98% RTP;

Joker Strike – 98% RTP;

1429 Uncharted Seas – 98.5% RTP;

MegaJoker – 99% RTP.
The Return to Player percentage reflects the expected return over extended periods. Therefore, you shouldn't expect to recoup $98 every time you play.
6.    Use Bonus Codes to Extend Your Playtime
All reputable gambling sites have special promotions to incentivize new users to join and keep existing ones entertained. Our suggestion is always to start your gambling journey with a bonus since you will get additional free spins or extra funds, which will allow you to play for an extended period of time.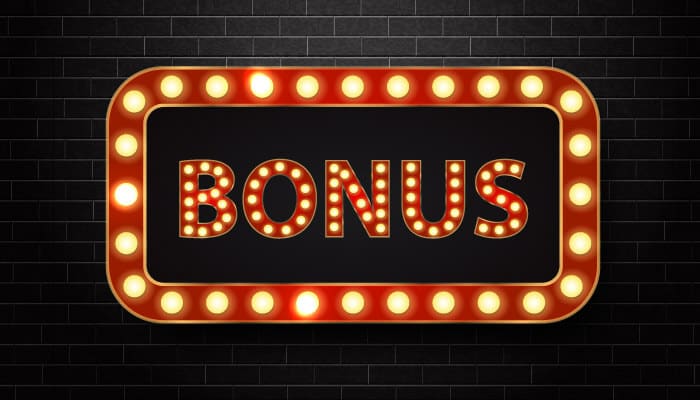 Our team of gambling specialists is continually researching the best opportunities for players and categorizes them based on what the promotions offer. If you want to kickstart your gambling adventure, make sure you browse around our site and pick a suitable promotion.
Main Types of Casino Bonuses
No Deposit Promotions – if you're not ready to deposit real money, this type of deal will allow you to test a gambling platform;
Free Spins – after making a qualifying deposit, you will receive free rounds that can be used to spin the reels on the slot machines mentioned in the bonus description;
First Deposit Offers – these promotions are created for new players that are just joining the platform and can consist of either free spins or match promotions;
Reload Bonuses – promotions created for existing players, which can be usually be redeemed directly from the gaming platform.
Welcome Packages – this type of deal is dedicated to new members and can be a combination of free spins and match promotions, available for a specific number of deposits;
Be advised that most casino promotions come with specific requirements, such as wagering or expiry date. If you want to choose the right bonus, take the following slot machine tips: read the Terms and Conditions before claiming it.
7.    Know When to Call It Quits
Your primary slot machine strategies must be based on knowing when to stop playing. Our casino experts share the following slot machine tips: set a self-limit for both losses and winnings.
This way, you'll be protected from spending your entire balance. At the same time, you avoid losing the profits you generated for the house.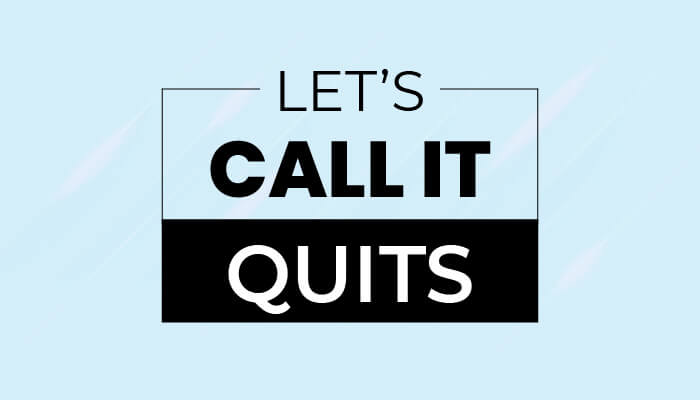 You should not spend too much time spinning the reels. The more time you play, the higher the advantage the casino will have over you. 
Our suggestion is to try to spend a maximum of 1-2 hours playing slots along with intermittent breaks.
8.    Progressively Increase Your Bet Value
Professionals use slot machine strategies called "prime the pump" betting. Pro gamblers assume that the wins will not come right away. They need to "prepare" the slot for the great payouts by wagering small amounts at first.
The results on slots are entirely random, and the RTP will remain unchanged even if you progressively increase your bets. However, the slot machine tips that we can provide is starting with a smaller stake to test the slot machine and increase your value when you feel like the slot is about to pay.
Even if this is not among the guaranteed slot machine strategies, it will surely save you some money compared to starting big.
9.    Play Slowly and Never Stop the Slot Machine
Some believe that if you fast-play your games, you can rig the algorithm and make it pay. This is impossible since a Random Number Generator determines the outcome.
That's why our slot machine tips are playing slow and taking your time with reel spinning and watching the animation until the end. The math is simple. If you play faster, you will spend your balance faster.
On top of that, you won't enjoy the session if all you're doing is spinning the reels haphazardly, hoping for a huge hit. Instead, try playing slowly and enjoying your favourite games.
Another Misconception
Some casino gurus will say that the secret best slot machine strategy to win is to stop the reels at the right moment by hitting the spin button a second time.
The truth is that stopping the slot will only backfire and help you lose your money faster. Since you are reducing the slot's Time of Spin (TOS) from around 10 seconds to less than 3 seconds, you will perform three times more spins in the same time interval.
While reel stopping is no longer a good and less so the best slot machine strategy, this trick worked on the old-school fruit machines, which allowed agile players to stop the reels when they saw a winning combination.
Pros and Cons of Slot Machines
Despite being the most popular casino game in the world, slots aren't perfect. Here are the main advantages and disadvantages of playing slot machines: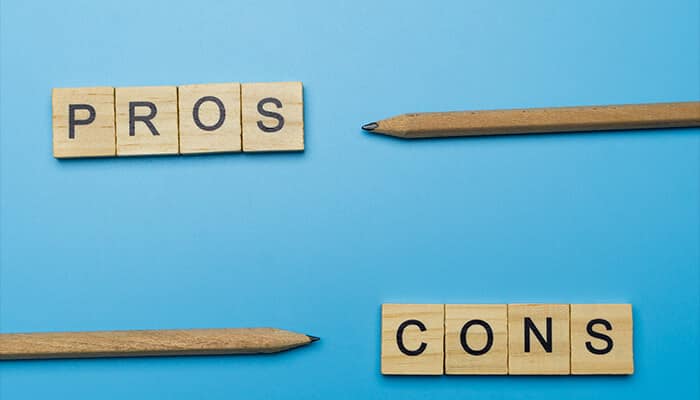 Pros
Easy to learn – Getting started with slots requires zero preparation, even if you're entirely new to gambling. There aren't many slot machine strategies that can improve your odds. All you have to do is press Spin.
Variety – The online slots market is continually releasing new titles. However, not all slots are made equal. The best slot machine strategy is doing your research before starting.
Betting Variation – You can adjust the bet value based on your budget. If you're a high roller, you may bet $100 per spin. When on a budget budget, you can start wagering as low as 10 cents.
Payout Potential – Slots can pay incredible amounts, especially if you are lucky enough to hit the jackpots. Getting a combination of 5 identical symbols will also pay you a significant amount of cash.
Cons
Luck-Dependent – You only rely on luck since there is no way to produce consistent wins. If you want to play a game where you can lower the house edge, look for a table game instead.
Atmosphere – Even though casino providers try to recreate a genuine atmosphere with slots with certain sounds and animations, there are players who still feel it is inauthentic.
Our Closing Thoughts
Similar to playing bingo games, slot machine strategies strongly rely on the players' ability to stick to a budget and not spend more than it is affordable. To summarize, the best solutions to increase your winning odds on slots are:
Slot Machine Tips
Play only high RTP slots(>96%);

Look for medium volatility games;

Find a casino bonus with low wagering requirements;

Check if the game has good payouts and high-quality mini-games;

Choose a licensed online casino from our site;
Follow these slot machine tips and you can make a better-informed decision. Always gamble responsibly and reach out to an addiction specialist if you feel like the fun stops.