Full Guide to Slot Games: How Do They Work & How to Win?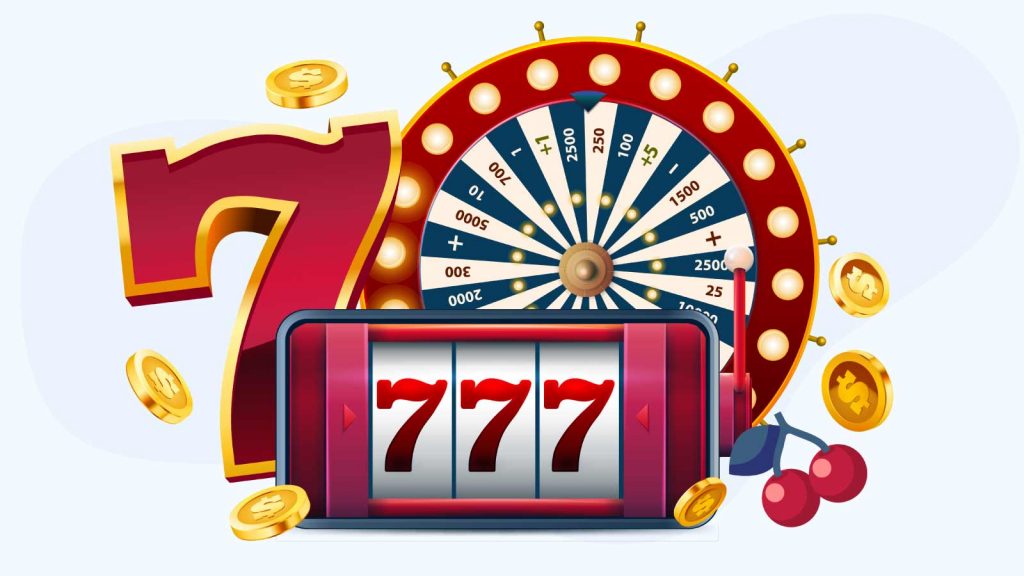 If you're new to online slots, don't worry – it's easy to get started. Simply choose a slot site and we'll teach you how online slots work! We give you everything from explaining slot mechanisms to odds, volatility, and more.
How Online Slots Work in a Nutshell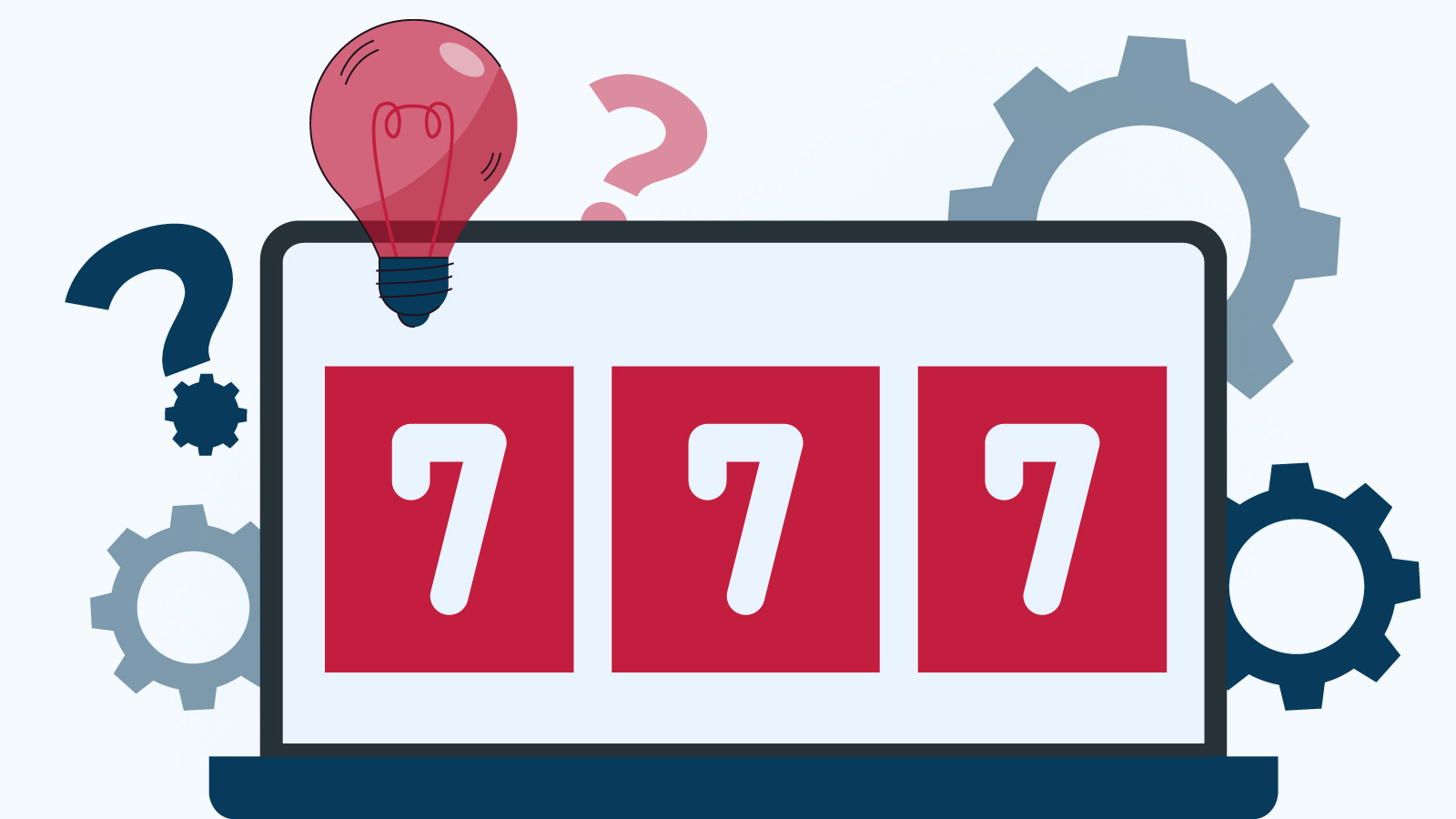 Create your account at the best online casinos in Canada.

Choose one from the offered slot games.

If you'd like to play for real money, you need first to make a deposit.

Consider the game's house edge, RTP, RNG, and volatility.

Open the game and head to the paytable to learn the worth of the symbols.

You can set the amount that you want to bet.

To play on all pay lines, choose the 'Max Bet' feature.

You need to click the spin button to start the round.

The RNG will determine the outcome.

From every bet, the casino takes a small share.

After every spin, you can choose to play again or withdraw your winnings.
What is the Slots' Random Number Generator?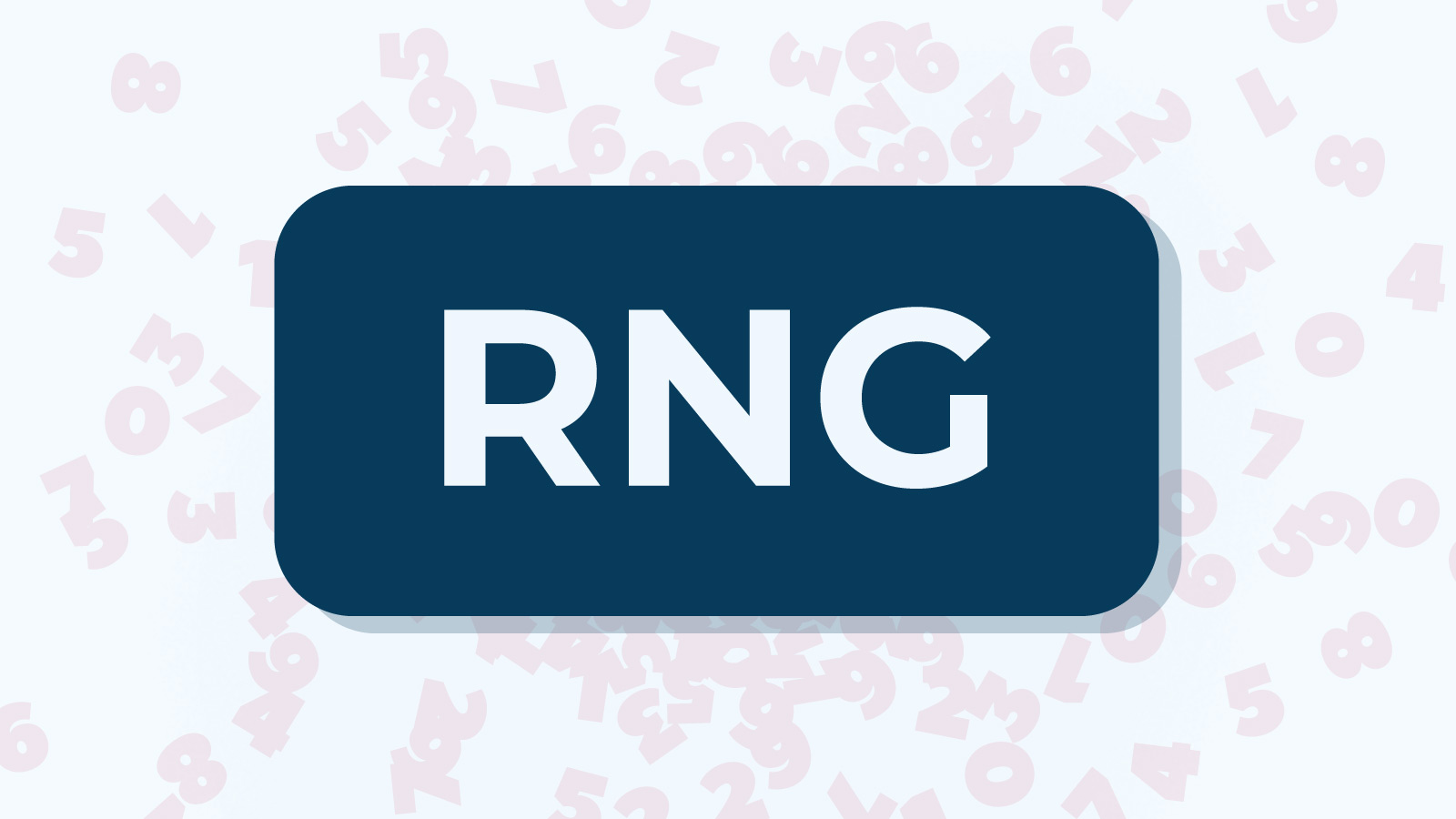 In terms of slots, a Random Number Generator (RNG) is a neutral software that produces a random number per spin. The number stops the wheel, resulting in the final outcome of the slot game. In the same game, the same number always results in the same outcome. It determines the exact positions of the slots and the final winnings. The RNG cannot be influenced or predicted.
Why is RNG Important?
RNG is a way to ensure fair results for every slot game. Independent game testing serves to prove this. Industry experts set out to test different slot games to ensure they all operate according to the RNG software. Player luck and randomness are the only factors determining the outcome.
Slots Return to Player Explained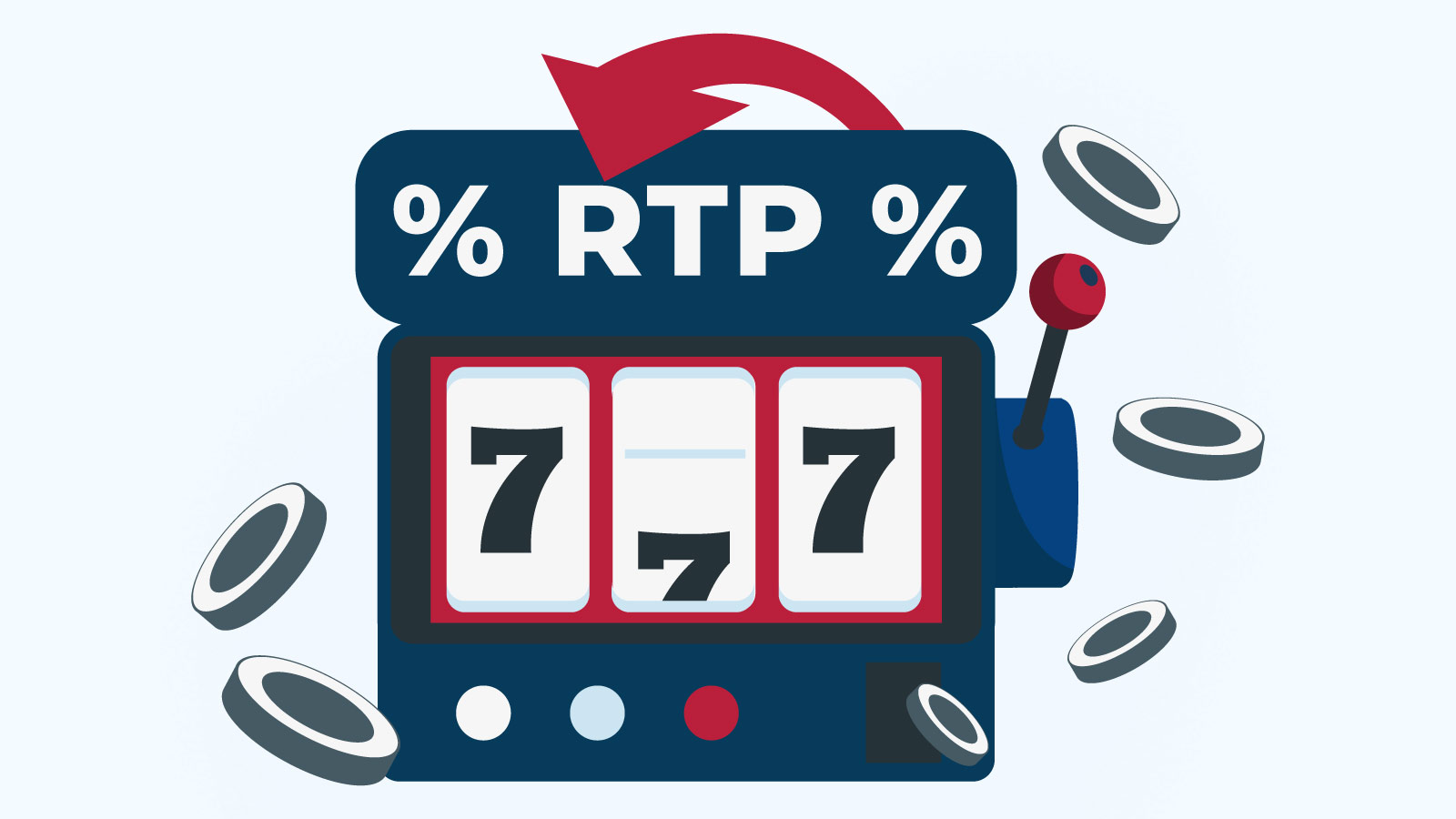 Percentage of Return to Player or RTP% is the average return players get from a game. The percentage is calculated based on multiple parties in a game. High RTP in a slot game is great news for players. This means that, on average, they'll win back more than they invested.
In essence, RTP is the reverse of House Edge. House Edge is the mathematical advantage the casino has over the players. It refers to the average amount of money the casino makes from deposits.
Simply put, calculated RTP and House Edge determine the odds for each slot game you play (RTP = 100% – House Edge).
Top 5 High RTP Slots for Low Bankrolls
| Slot game | RTP | Provider | Where to play |
| --- | --- | --- | --- |
| Mega Joker | 99% | NetEnt | Kassu Casino |
| Polar Paws | 97.84% | Quickspin | Pokerstars Casino |
| Gemix | 96.8% | Play'n Go | Party Casino |
| Jungle Gorilla | 96.57% | Pragmatic Play | LeoVegas |
| Starburst | 96.01% | NetEnt | 21Prive Casino |
Methodology

We did thorough research to discover and confirm the RTP rates of the top slot games. As a rule of thumb, any RTP between 96% (max 4% House Edge) and 99% (1% House Edge) is considered high, and all of the best slot games fall into this high RTP category.

Firstly, we checked the info section of each game to see if the RTP was clearly stated. When it wasn't, we researched the game online, seeing if some database or the game's official website had the info about the RTP.

Finally, if the RTP wasn't stated anywhere, or if we wanted to confirm it, we did the following:
Open the game

Right click on inspect

Click on 'Network'

Click on 'XHR'

Reload the browser

Check for access to the file

Locate RTP
These top high RTP slot games are all 'low-to-medium variance,' which means that the number of wins will be higher, but the amounts won will not be as significant. Some bigger wins and payouts are still possible, though.
One thing that can elevate high RTP games is a free-play option. Our recommendation is Starburst – a game that offers great free spins bonuses for Canadian players, combined with a high 96.01% RTP rate.
Slot Odds and House Edge in Perspective
| Casino Game | House Edge |
| --- | --- |
| Blackjack | 0.5% (with a sound strategy) |
| Baccarat | 1.06% |
| Roulette | 2.7% – 5.3% |
| Poker | 2% – 3.5% |
| Slots | 1% – 8% |
| Craps | 0.8% |
How Are Slots' Payments Determined?
Slot payout frequency and amount are determined by RNG and RTP.

The average House Edge for slot games is 8%.

Hit frequency is a percentage that can determine the number of payout rolls per spin.

The average hit frequency is 1 in 5, which is 20%.

RTP calculates the average amount of money a game returns to players.

Hit frequency calculates the average number of wins per spin.

Combining the two gives you the odds of winning a bet.

You can also calculate how much you can win or lose over time.

The higher the hit frequency and RTP percentages, the better the odds for players.
Where Does Slot Volatility Come Into Play?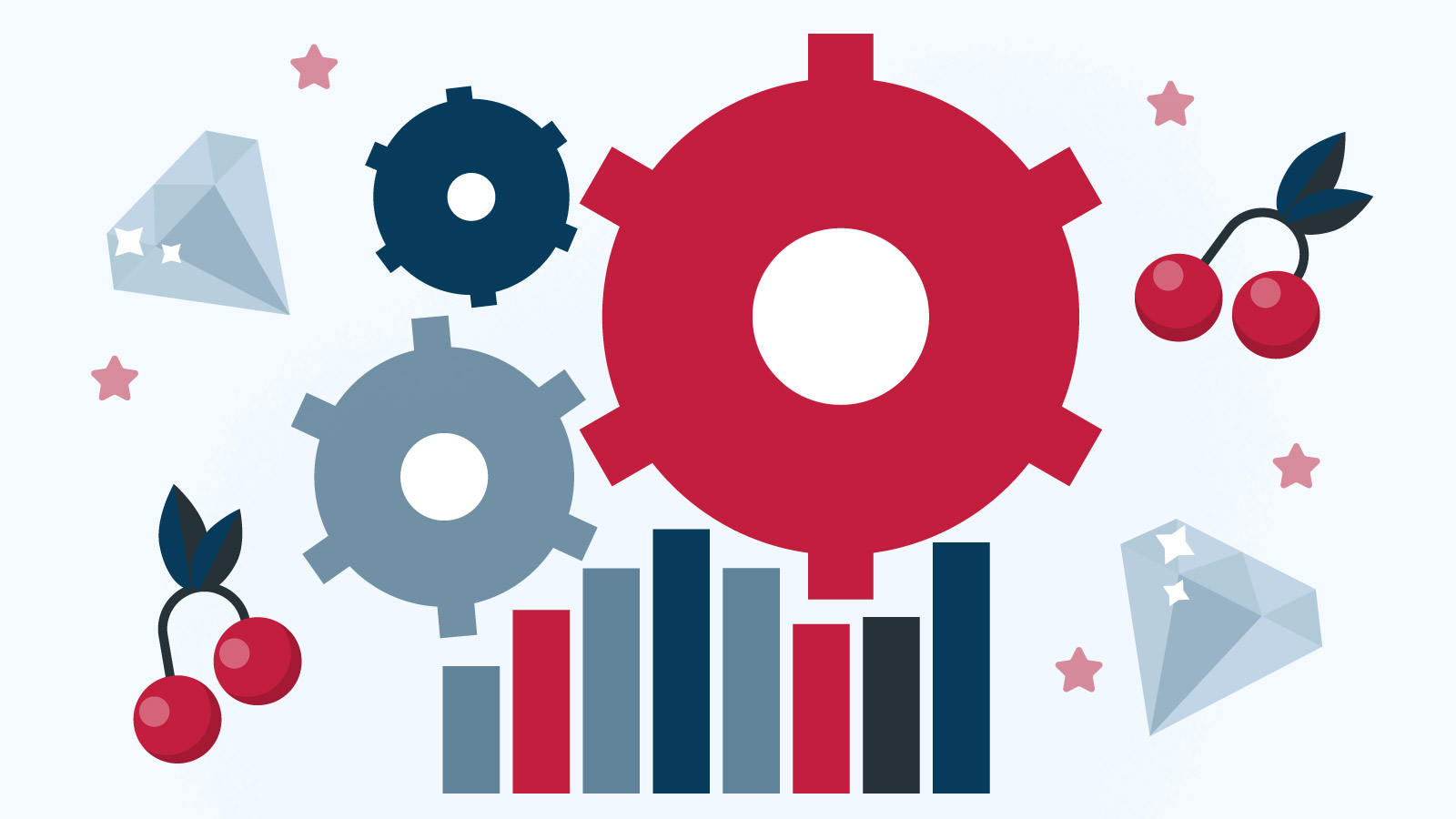 Volatility is the last factor influencing your odds of winning and the amount you win at a slot game. It is a measure of the difference and unpredictability between results. The larger the distance between the results of subsequent spins, the higher the volatility. High volatility slot games are riskier – payouts are larger but rare and unpredictable.
While volatility is a measure of unpredictability within a given time frame (a week, a month, a year), variance is the same measure but without time limits. Variance measures the volatility of the game overall.
If you tend to play several times in a row, high volatility/variance games can get you to chase a huge progressive jackpot if you tend to play several times in a row. This way, you risk losing more in the long run. Low volatility/variance games will produce more modest wins, but they will be more frequent.
High Volatility Slots for Risk Takers
| Slot | RTP | Volatility | Casino |
| --- | --- | --- | --- |
| Dead or Alive 2 | 96.8% | Very High | Wildz |
| Twin Spin Megaways | 96.05% | High | Party Casino |
| African Quest | 96.52% | High | Play Ojo |
| Tombstone RIP | 96.08% | Extreme | Rant Casino |
| Starburst XXXtreme | 96.26% | Very High | LeoVegas |
Methodology

The easiest way to check a slot game's volatility or variance is to look at the size of its jackpot. We examined each slot on the list exactly in that way. Large jackpots, such as CAD 500.000, guarantee high volatility in the game. Smaller jackpots are indicators of lower volatility. This means that you can hit them more often than the high one.

The same rule applies to payout sizes or bonus features. The higher the payouts, the higher the volatility, and vice versa. The more generous the extra features or bonus rounds, the higher the volatility.

High volatility games are peculiar, as they're very risky, and not all players are equipped to handle them. Without a good bankroll, these games can get you completely broke very fast. Some high-volatility games, like Starburst Xxxtreme, offer a max payout of 60,000x your original stake. The risk is huge, but this may be a life-changing opportunity for brave and lucky players.
Online Slot Types & Best Picks
Classic Slots
Classic online slots are simple in design and inspired by the first physical slot machines invented. The gameplay is easy – these slots have three reels and three pay lines. The symbols are of different fruits, a shamrock, a bell, and, sometimes, a joker.
Contemporary online classic slots may have polished graphics, but some may intentionally make the interface look vintage and worn-in.
Top Classic Slot Games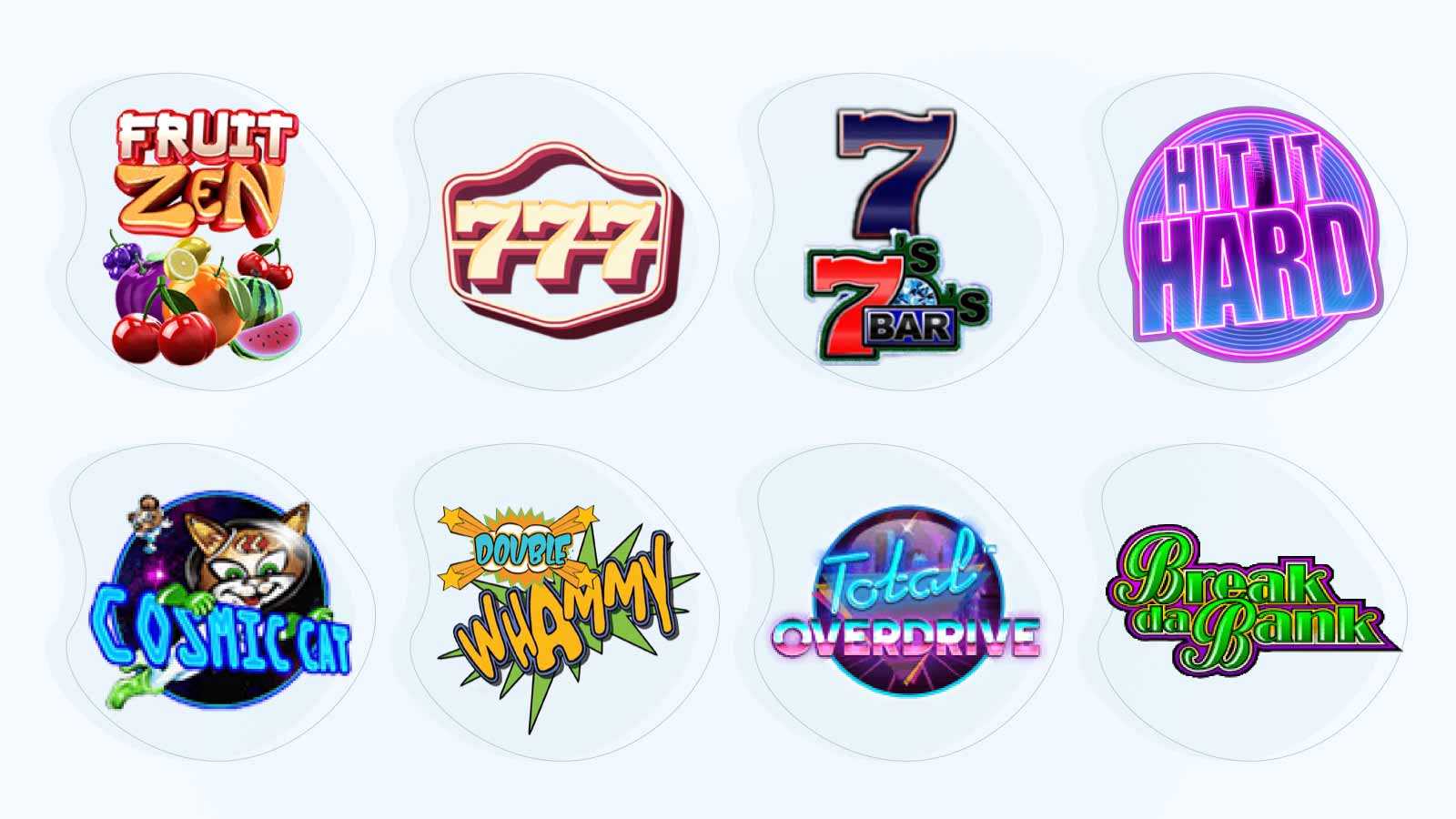 Fruit Zen

777

Sevens and Bars

Hit It Hard

Cosmic Cat

Double Whammy

Total Overdrive

Break Da Bank
Five-Reel Slots
Five-reel slot games are similar to classic slots, but they add two more reels to the existing three. Five-reel slots can have multiple pay lines, and these vary between games. However, the average number of pay lines is twenty.
Five-reel slots are a slightly updated version of the vintage classics. That's why some of them may feature extra bonus games, arcade mini-games, and animations.
Top Five-Reel Slot Games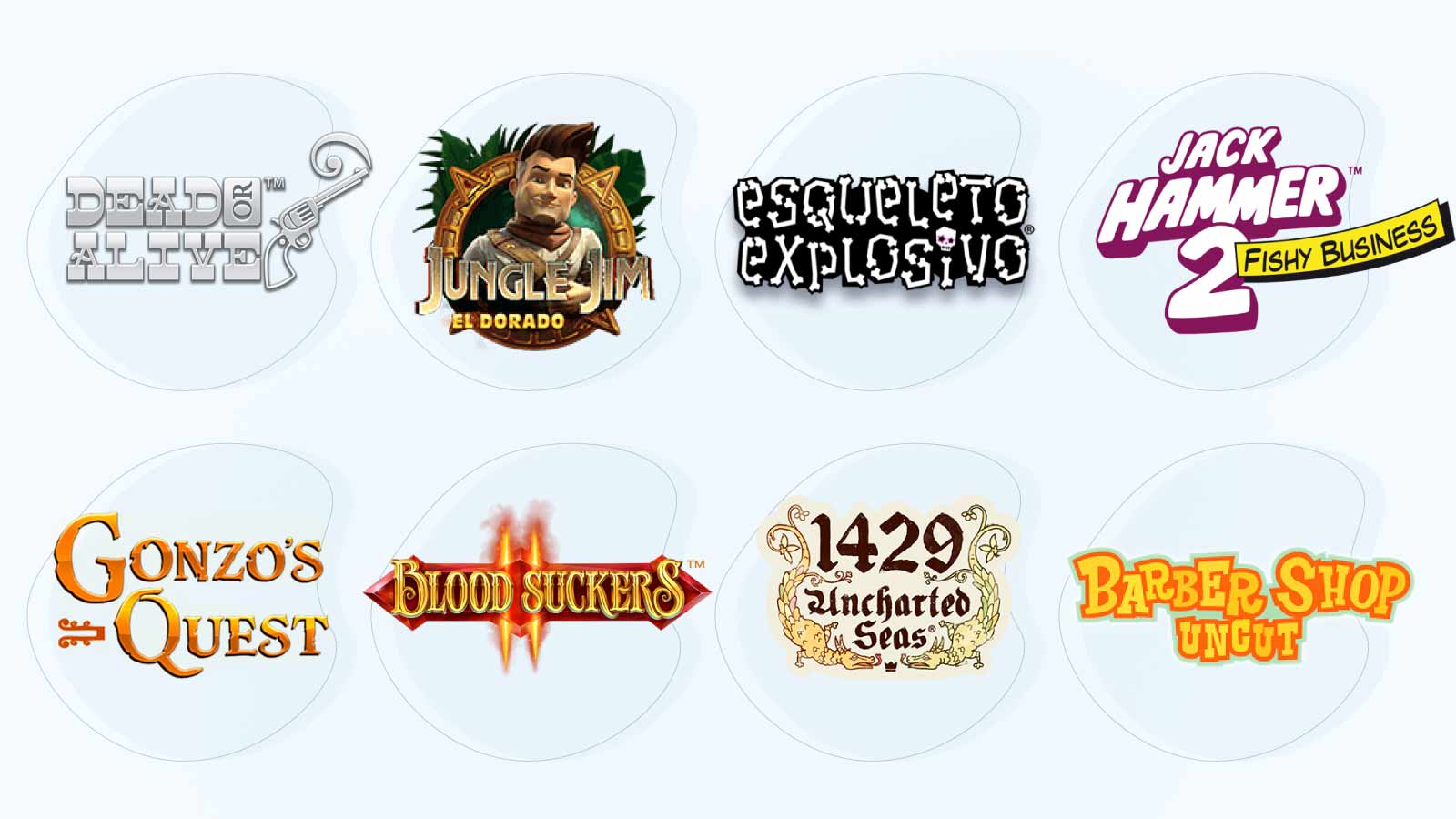 Dead or Alive

Jungle Jim El Dorado

Esqueleto Explosivo

Jack Hammer 2

Gonzo's Quest

Blood Suckers

1429 Uncharted Seas

Barber Shop Uncut
Multi-Reel Slots
Multi-reel slots take things up a notch. They have a bigger number of reels and pay lines. Some may even have up to a hundred pay lines. Unlike classic and five-reel slots, multi-reel slots offer payouts through diagonal lines or zig-zag lines.
Payouts can be read from left to right or from right to left. Multi-reel slots provide more winning opportunities and include extra features and interesting animations.
Top Multi-Reel Slot Games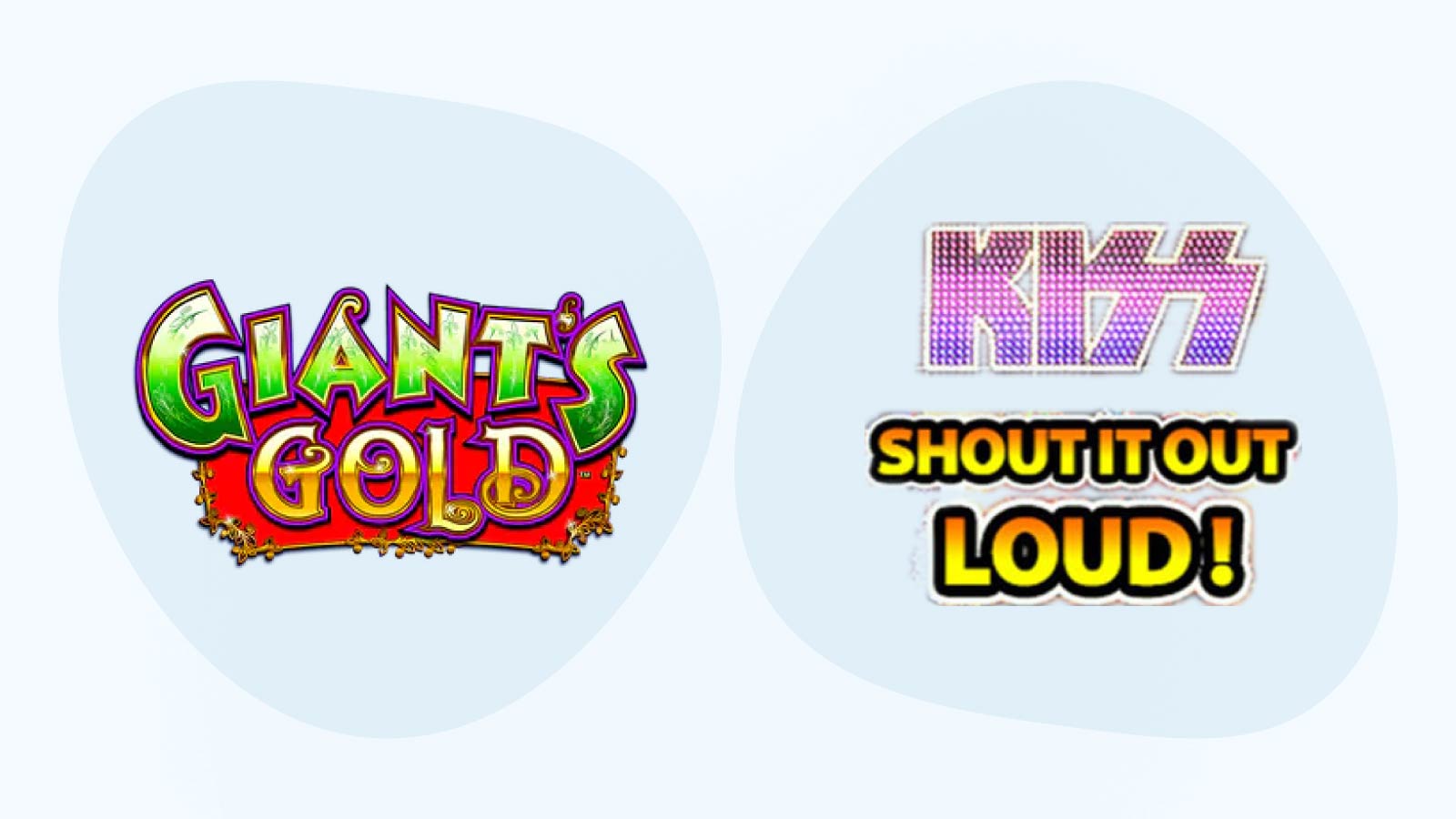 Giant's Gold

Kiss: Shout It Out Loud
Progressive Slots
Progressive slot games are not about the number of reels or pay lines but about the jackpot strategy. These slots take a bit of every bet you make and add it to the big jackpot. Over time, the jackpot rises thanks to all the players who bet on the game. Once a player hits the jackpot, the player takes all the winnings home.
Progressive slots are especially lucrative when a free spins bonus is available. Arguably the best progressive slot game offering free spins to maximize your luck is Mega Moolah.
Slots With Special Features
Most modern slot games are much more complex than classic slots. This means that they often feature various extra modes or bonus offers. Some have special symbols that bring more wins. Others offer bonus rounds or separate mini-games for lucky players.
Though most features are about getting bonus rounds, such as free spins or bets. Free spins are some of the best features, as they allow players to spin for free, getting a chance at winning some cash or even a large, progressive jackpot.
Top Slots Casinos With Free Spins Rounds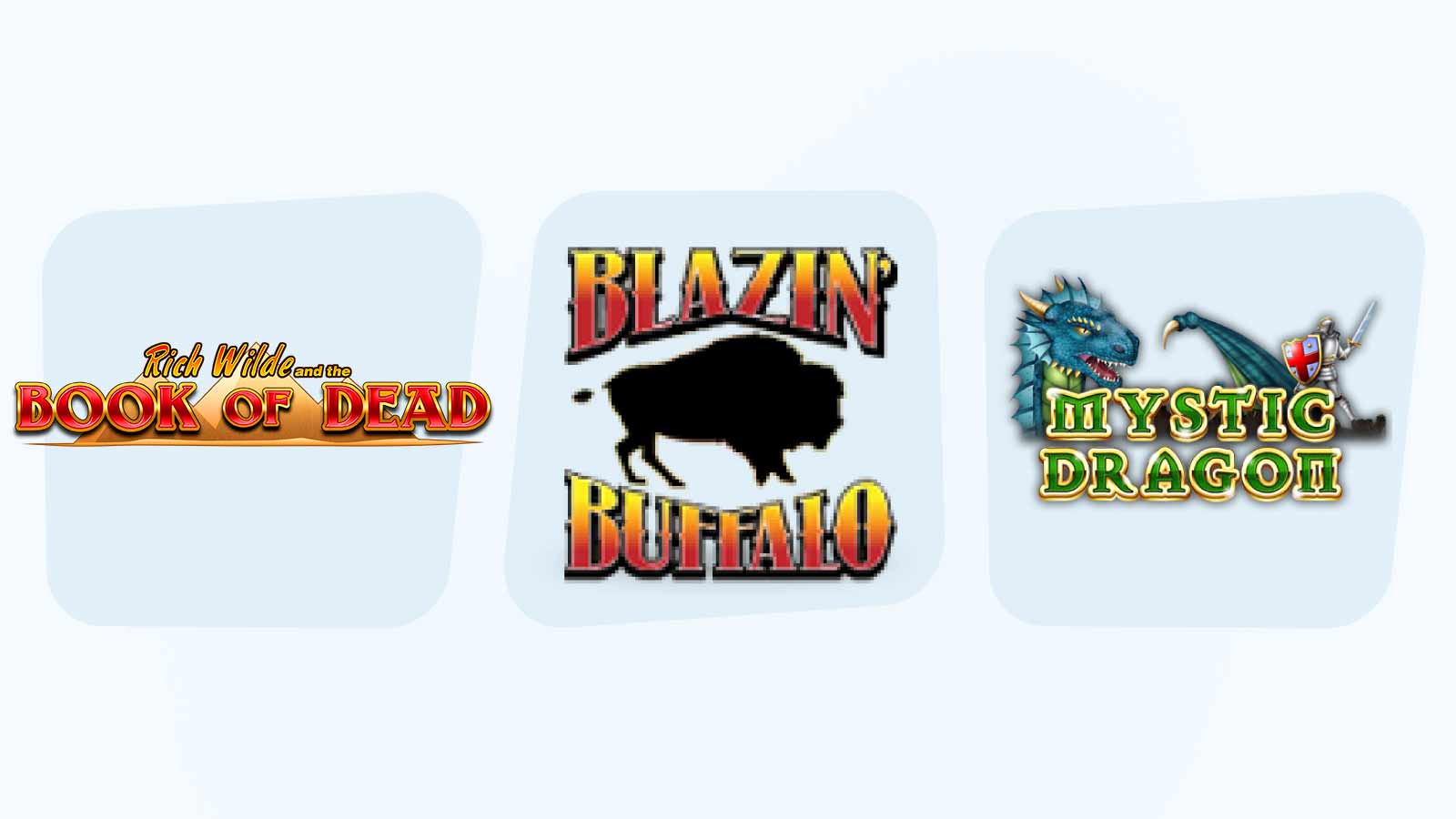 Blazin' Buffalo casinos

Mystic Dragon Slot casinos

Alien Spinvasion casinos
VR Slots
VR stands for virtual reality, and VR slots are the most contemporary type of slots available. Played in VR casinos or with a headset, these gadgets transport you to a VR version of the slot game. VR slots are immersive and allow you to fully participate and get lost in the game.
Best Paying Slot Machines to Play
| Slot game | RTP | Volatility | Where to play |
| --- | --- | --- | --- |
| Legacy of the Dead | 96.58% | High | Party Casino |
| Reactoonz 2 | 96.2% | High | Wildz |
| Joker Strike | 96.64% – 98.11% | Medium | Mega Casino |
| John Hunter and the Tomb of the Scarab Queen | 96.5% | Medium | VegasKings Casino |
| Gemix 2 | 96.26% | Medium | LeoVegas |
Methodology
We based our findings on thorough, first-hand research

We spent an average of 120 hours playing over 20 games

We combined our experience and our wins with RTP and volatility info

High RTP isn't always the answer: bonus features matter too

Free spins bonus played a big part

We included both medium and high volatility games

Proved the notion that medium volatility games deliver safer results

High volatility games can get you a big jackpot
Top Slots Providers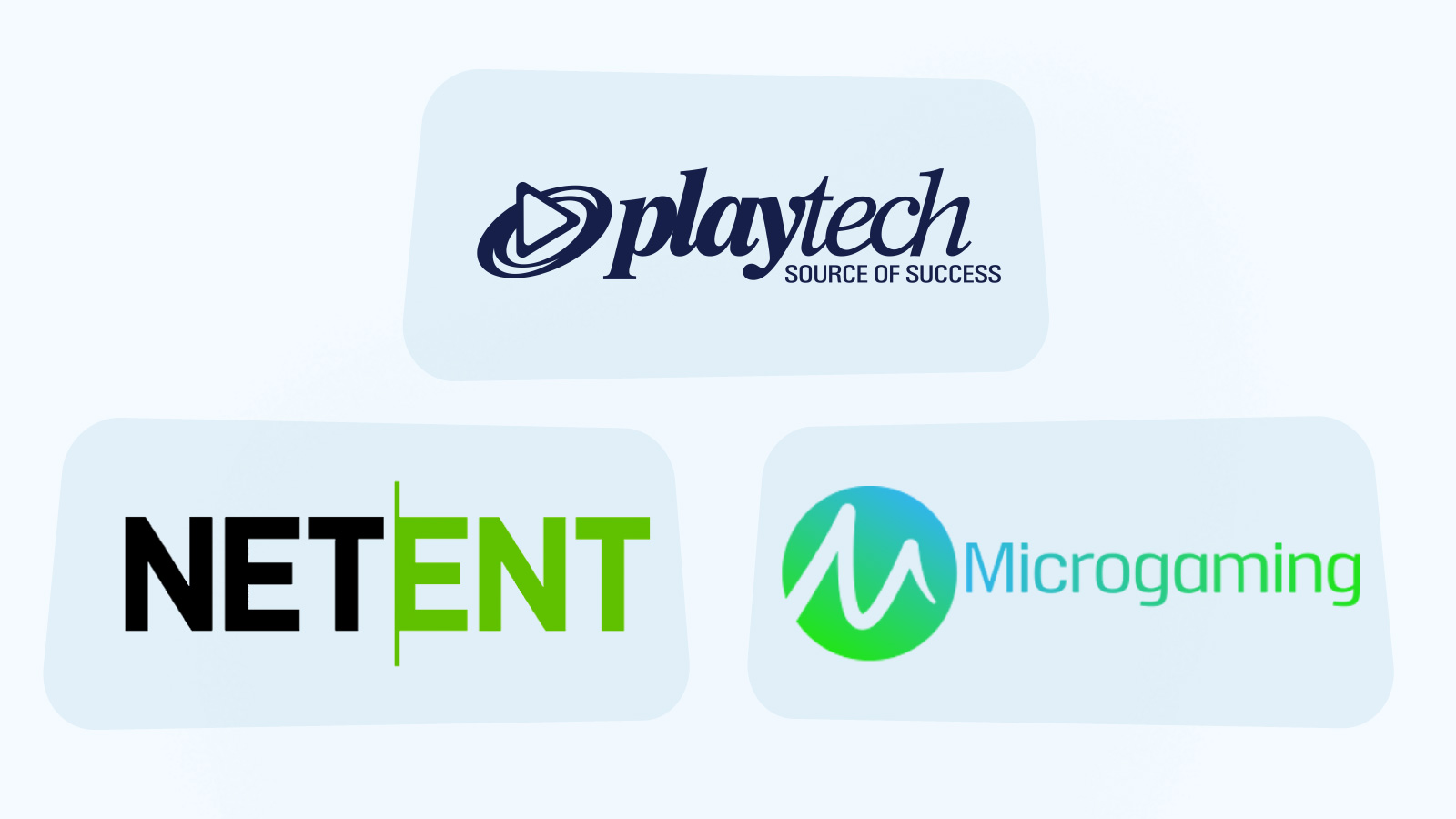 NetEnt
NetEnt is one of the most popular companies when it comes to slot providers. Slots featured at NetEnt casinos usually have very high RTP, and they stand out with beautiful animations, attractive designs, and high-quality graphics.
Additionally, NetEnt are renowned for including several penny slots such as Book Dead which are ideal for players wagering on a strict budget.
Playtech
Playtech slots are legendary when it comes to various sorts of online gambling features! With more than 400 slot games produced, most of which have progressive jackpots, Playtech casinos deserve your attention.
Microgaming
Microgaming has been ruling over Canadian casinos for almost 30 years for a good reason. They feature some of the most competitive and high-winning slot games available on the market. Visit a prominent Microgaming no deposit casino to access slots from this provider and play with no investment needed.
Other Casino Slot Providers
Common Slot Myths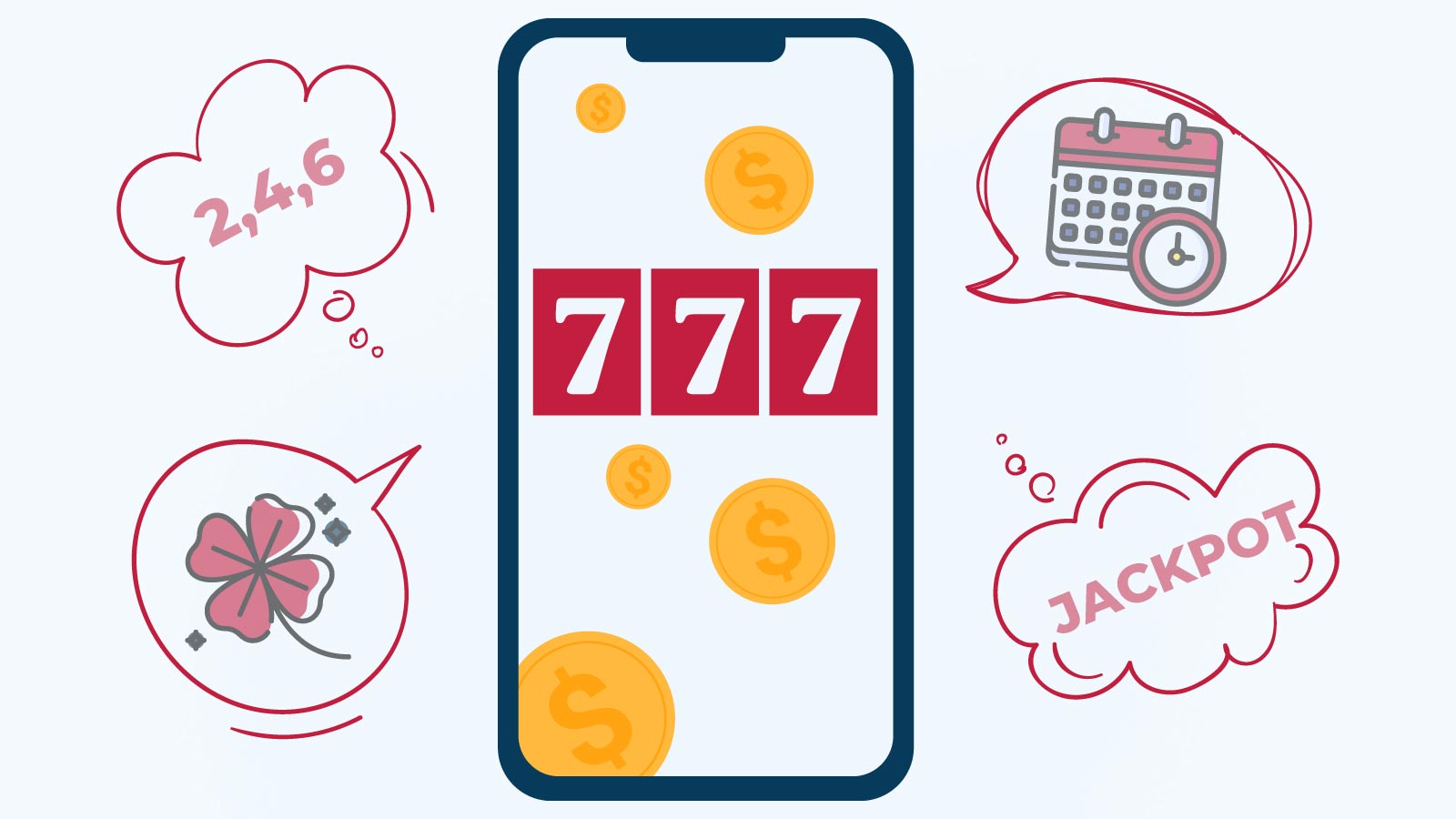 Myth 1: Online slots pay better during certain times
No, this isn't true. RNG makes sure that no outside factor influences the result of slot games. The probability of winning is the same at all times of the day.
Myth 2: You can tell when a slot machine is going to hit
Thanks to RNG, it is impossible to predict a hit at a slot machine. This doesn't just apply to high-volatility games. Low or moderate-volatility games are equally unpredictable. There are no educated guesses.
Myth 3: Some slot machines are 'luckier' than others
No slot machines are luckier than others. They may have different technical setups, such as different RTP, volatility, or hit frequency, but winning a bet solely depends on your luck.
Myth 4: Slot machines are programmed to pay on a cyclical basis
Some people believe that you can hack the RNG cycle of a slot, influencing the payout. This isn't correct. RNG cycles produce thousands of numbers per second and cannot predict or control the outcome.
Myth 5: Stopping the reels manually is better than autoplay
Thanks to RNG, it doesn't matter if the reel is stopped manually or automatically. However you decide to stop it, the end results are always randomly generated.
How to Win at Slots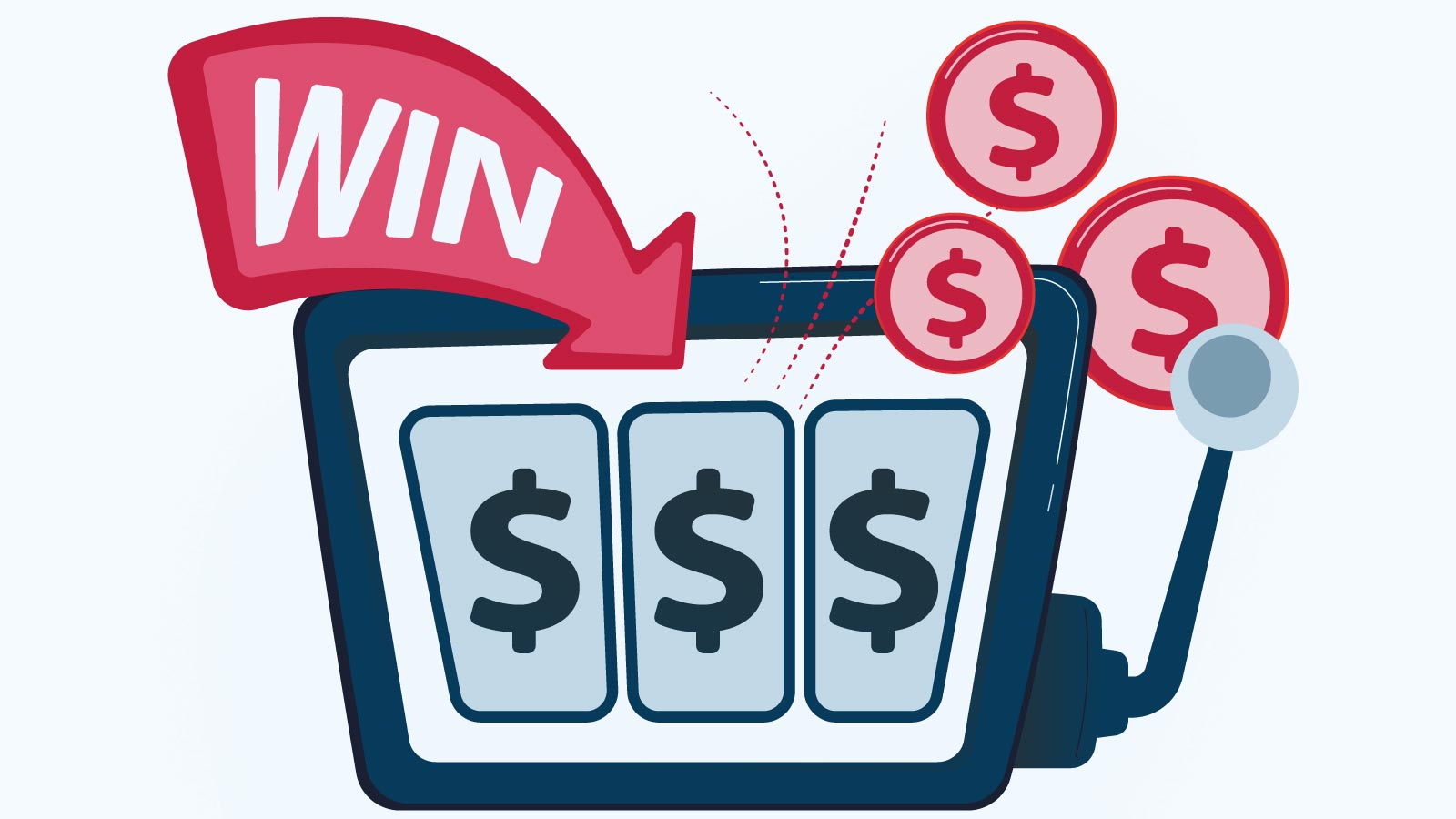 Do your research.

Before you start playing, find a platform and a game that suits your needs as a player.

Make sure to check RTP, hit frequency, and volatility and decide based on them.

Experienced players who like to take risks could go for high-volatility games.

Remember to play responsibly.

Set a fixed budget, so you're not tempted to exceed it.

Set a time limit or a fixed number of spins per day.

Remember to stay calm when playing – it's all about luck.

Keep a cool head, and start playing now!