Top 5 Casino players banned in Las Vegas
Everyone gambles to win. But when you win using unlawful practices, you may get banned from your favourite casino. This happened to these top 5 players who were caught scamming Las Vegas venues. Do you want to know their stories?
Historical insights
During the late 1800s and early 1900s, gambling was introduced to Las Vegas by seekers and explorers trying their luck in the California Gold Rush. State authorities legalized gambling in 1931.
The first hotel-casino built by Tommy Hull opened up the gambling industry. In the 1970's the trend of converting these casinos into resorts only expanded Las Vegas into a vacation spot by offering other entertainment other than gambling.
Gambling has an absolute thrill to it; the unknown outcome can determine if you win or lose comes with a generous dose of adrenaline. And besides that, you have the social aspect and the game's diversity, which contribute to the whole experience.
Security measures applied in casinos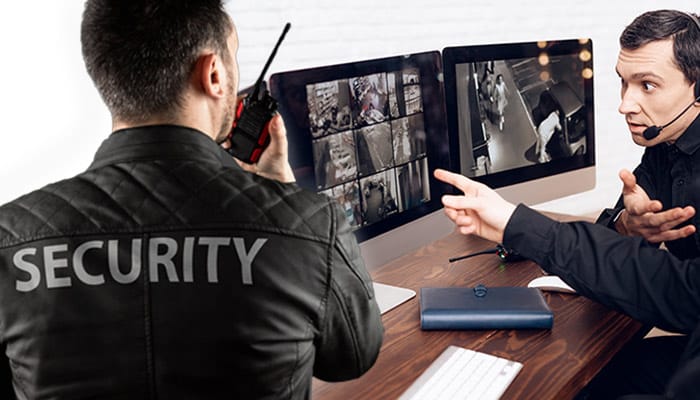 In Nevada, cheating at casino games is a felony, and a player caught can be charged with an offence. However, what is known as 'advantage playing', is not considered cheating but rather a technique that players use to manipulate the games. Though this is not a felony, casinos are allowed to ban customers who have been caught playing this way from their establishments.
Rigorous checks on casino staff and polygraph tests help venues ensure that their employees are honest and do not collude with players on the tables. In case that happens, the casino has the right to mete out severe punishments to their staff.
Casino dealers are taught to watch the players' hands keenly, especially those who have abnormal behaviour. The 'legend says' that players with long sleeve shirts are more eager to try to switch cards during the gameplay. The dealers are expected to keep track of all the cards on their tables to prevent players from introducing new ones during the game.
The presence of highly trained security personnel and cameras installed at strategic points within the casinos is another measure that these establishments use to protect themselves from theft and scammers. These may seem like an extra charge, but better to spend money on catching cheaters than losing thousands because of one.
What security measures do online casinos use?
In online, you don't have security staff or polygraphs, but the top online casinos use other methods. They use SSL encryption technologies to make sure that your data is protected. Their games function on RNG, so the outcome will be arbitrary. In case you try to use some illegal practices, the site's software indicates irregular play and can close your account.
Casino players banned in Las Vegas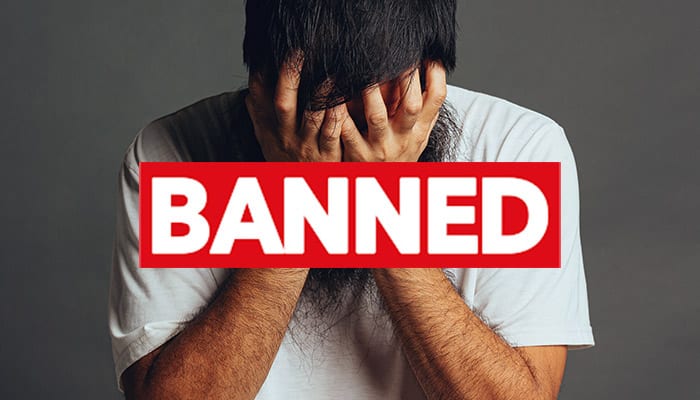 The Nevada Black Book was created as a database of all players banned from casinos within the Nevada jurisdiction and served as a guide to all gambling establishments. Once a player is listed as banned for cheating, any establishment that allows them into their premises is liable to a fine, citation, or more server action.
These scammers are quite a number, but the most notorious of all time are these five:
1. Sandra Kay Vaccaro
Sandra Vaccaro is the only woman added to the blacklist. She earned this position by pulling off scams alongside her husband. Sandra and John Vaccaro were part of the Los Angeles organized crime group. Together, they would rig slot machines to win the jackpots to the tune of millions of dollars.
Sandra and John Vaccaro ended up in court, together with others who conspired with them in these offences. Only John Vaccaro was sentenced.
2. Dominic Anthony Spinale
Dominic Spinale, also called Dicky Boy, was added into the black book on January 26th, 1994. Spinale grew up in Boston in the 1950s when many New England mobs were competing for supremacy. Although there are a few references about how he was involved in the mobs' activities, he was a part of them.
Spinale moved to Las Vegas in 1984 at 48 years and ingratiated himself with Anthony Spilotro, a key member of the Chicago Outfit criminal syndicate. He later joined the Milano crime family involved in a fraudulent diamond scheme incriminated in Herbie Blitzstein's death, the scheme's creator.
Spinale's involvement with these organized crime families got him convicted twice and blacklisted by the casinos. The amount of money he scammed is, however, not known.
In 2004, at the age of 68, Spinale released a book giving an account of the Boston FBI and Boston Irish Mafia "partnership" or cooperation to bring down La Cosa Nostra in Boston.
3. Joseph Whit Moody
Joseph Moody was barred on August 23rd, 2018, and the exact amount he scammed is unknown. He was number 32 on the black book. He had been convicted twice for burglary and several more times for other crimes, including moral turpitude.
In 2009 and 2015, he was accused of robbery, both arising at licensed Nevada gaming activities. Moody was later charged three times in 2009 of petty theft and in 2013 of conspiracy to commit robbery.
Joseph ran scams on tourists in Las Vegas and would distract female or elderly tourists as they used ATM's and redemption kiosks. He would ask the victims for directions as a way of distracting, then block the tourists' view of the machine's dispensing part and then take off with the cash disappearing into the crowds.
4. Ronald Dale Harris
Born on July 3rd, 1956, Ronald Harris was blacklisted on February 20th, 1997, because of scamming $100,000.00 from a Keno game. This scammer was an employee of the Nevada State Gaming Control Board for twelve years. His job was to evaluate new slot machines and the number counters on Keno machines before they were set up on the casino floors.
During his evaluation, he found out that the machines' chips were erasable and not what gaming devices should have. He used a computer program to erase these chips and then reprogram them, enabling jackpots to be paid out.
The chips' differences were so small that the Gaming Control Board and casino could not detect anything abnormal. However, Harris employed a trusted friend who was eventually his downfall. After his friend, McNeal won a jackpot of $100,000; it triggered a red flag with the casino. McNeal, when questioned by the authorities, gave his friend Harris up.
5. Douglas Joseph Barr
Born on January 16th, 1959, Douglas Barr was 31 years old when he was blacklisted and had already been arrested around thirty times before being barred. He went by several aliases: Doug Joe Barr, Robert Barr, and Rocky Barr.
The offences Douglas was charged for were mostly related to his gambling activities. Douglas' father, Douglas William Barr, Sr., was also banned four years later for cheating on the slot machines. The exact amount that Joseph Barr scammed the casinos is unknown.
Other Banned Players
There are many other scammers, including celebrities, who have been banned from casinos in Las Vegas, including:
Francis Citro, who has a life interdiction from casinos, was also known for loan sharking, bookmaking, and five other felony cases.
Roderick William Dee II, or Rod the Hop, ended up in jail for manipulating slot machines and invisibly transposing cards in their decks.
Celebrities such as Paris Hilton and Vince Neil were banned from particular casino resorts for drug possession and negative tweeting about one specific restaurant within the resort.
Ben Affleck can't step into a particular establishment anymore because he kept winning.
References: