Top 5 List of People Banned from Casinos in Las Vegas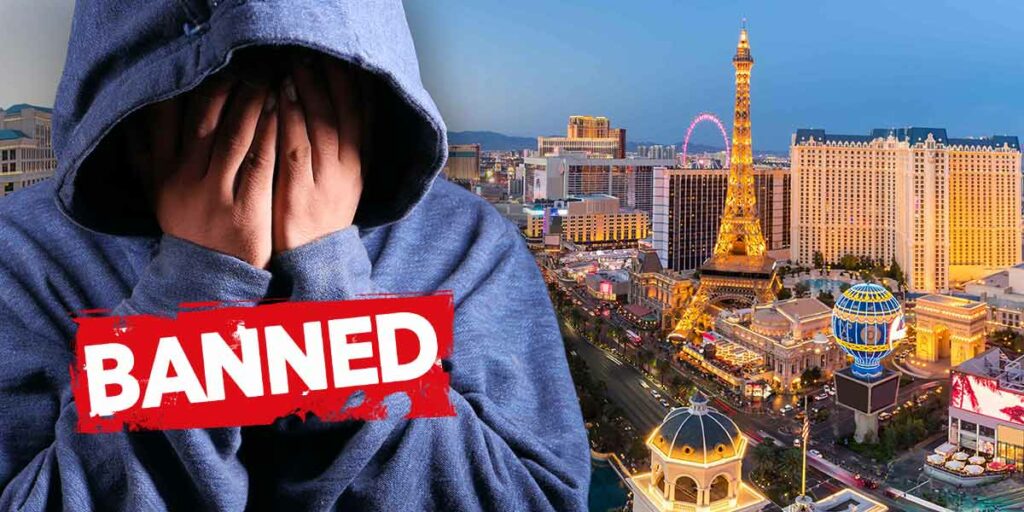 Using unlawful practices to win in casinos will get you on the list of people banned from casinos. This exact thing happened to these top 5 players who were caught scamming Las Vegas venues.
List of People Banned from Casinos in Las Vegas
The Nevada Black Book was created as a casino backlist person database within the Nevada jurisdiction.
It served as a guide to all gambling establishments. Once a player is listed as banned for cheating, any establishment that allows them into their premises is liable to a fine, citation, or more severe action.
While each casino blacklist person is not necessarily considered a dishonest player, we have chosen the very worst of them, at least from the casino's viewpoint. Maybe these individuals didn't make Nevada history by taking part in casino heists, but they have certainly attracted negative attention from casino owners, who are not famous for being the forgiving sort.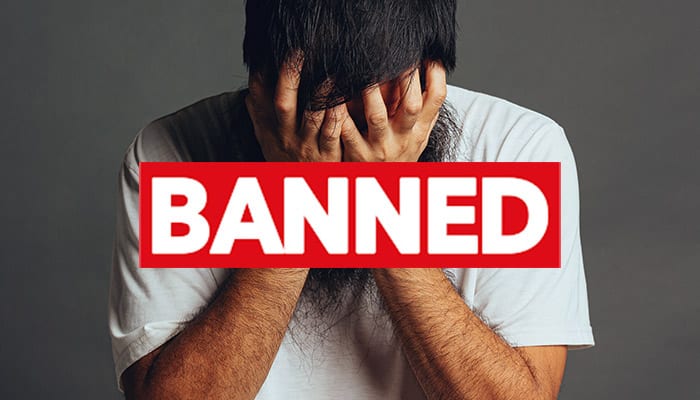 1. Dominic Anthony Spinale
Dominic Spinale, also called Dicky Boy, has become a casino blacklist person on January 26th, 1994 for scamming and ties to organized crime.
Modest Beginnings
Spinale grew up in Boston in the 1950s when many New England mobs were competing for supremacy. Although there are a few references about how he was involved in the mobs' activities, he was a part of them.
Spinale moved to Las Vegas in 1984 at 48 years and ingratiated himself with Anthony Spilotro, a key member of the Chicago Outfit criminal syndicate. He later joined the Milano crime family involved in a fraudulent diamond scheme incriminated in Herbie Blitzstein's death, the scheme's creator.
Why Did He Become a Casino Blacklist Person?
Spinale's involvement with organized crime families got him convicted twice and placed on the list of people banned from casinos. The amount of money he scammed is, however, not known.
In 2004, at the age of 68, Spinale released a book giving an account of the Boston FBI and Boston Irish Mafia "partnership" or cooperation to bring down La Cosa Nostra in Boston.
2. Ronald Dale Harris
Ronald Harris joined the list of people banned from casinos on February 20th, 1997, because of scamming $100,000.00 from a Keno game.
The Background
Ronald Dale Harris was born on July 3rd, 1956. In his adulthood, he became employee of the Nevada State Gaming Control Board for twelve years. His job was to evaluate new slot machines and the number counters on Keno machines before they were set up on the casino floors.
The Hit
During one evaluation, he found out that the machines' chips were erasable, and breached the correct functioning of the gaming machines. He used a computer program to reprogram the chips, enabling jackpots to be paid out.
The programmed discrepancies were so small that the Gaming Control Board and gambling enterprise could not detect anything abnormal.
The Fall
However, Ronald Dale Harris employed a trusted friend named McNeal. This decision turned out to be his downfall.
After his friend, McNeal won a jackpot of $100,000; it triggered a red flag with the casino. McNeal, when questioned by the authorities, gave Harris up. Beyond legal consequences, Ronald Dale Harris joined the infamous list of people banned from casinos.
3. Sandra Kay Vaccaro
Sandra Vaccaro is the only woman in the casino backlist person group. She earned this position by pulling off scams alongside her husband, John Vaccaro.
Gambling Bonnie and Clyde
Sandra and John were part of the Los Angeles organized crime group. Together, they would rig slot machines to win the jackpots to the tune of millions of dollars.
Eventually, Sandra and John Vaccaro ended up in court, along with other coconspirators in these offences. Only John Vaccaro was sentenced. However, both joined the list of people banned from casinos.
4. Joseph Whit Moody
Joseph Moody was barred on August 23rd, 2018, and the exact amount he scammed is unknown. He was the 32nd casino backlist person in the Nevada Black Book. Moody had been convicted twice for burglary and several more times for other crimes, including moral turpitude.
In 2009 and 2015, he was accused of robbery, both arising at licensed Nevada gaming activities. Moody was later charged three times in 2009 of petty theft and in 2013 with conspiracy to commit robbery.
His Criminal Activity
Joseph ran scams on tourists in Las Vegas and would distract female or elderly tourists as they used ATMs and redemption kiosks. He would ask the victims for directions, then block the tourists' view of the machine's dispensing part and then take off with the cash disappearing into the crowds.
While his becoming a casino blacklist person is reasonable, the fact that it may be more of a story about addictive behaviour. Senior Deputy Attorney General Michela notes that Moody was "incapable of staying out of trouble in Nevada casinos."
5. Douglas Joseph Barr
Born on January 16th, 1959, Douglas Barr was 31 years old when he entered the list of people banned from casinos. Authorities arrested him on thirty separate counts, before Barr being barred.
This casino blacklist person went by several aliases: Doug Joe Barr, Robert Barr, and Rocky Barr.
His Offences
Douglas was charged with offences mostly related to his gambling activities. Douglas' father, Douglas William Barr, Sr., was also joined the list of people banned from casinos four years later for cheating on the slot machines. The exact amount that Joseph Barr scammed the casinos is unknown.
Extra: Other Banned Players
If you enjoy reading ban stories, you could check out our page featuring banned football players, for Nevada is not the only place where controversy starts.

Security Measures in Casinos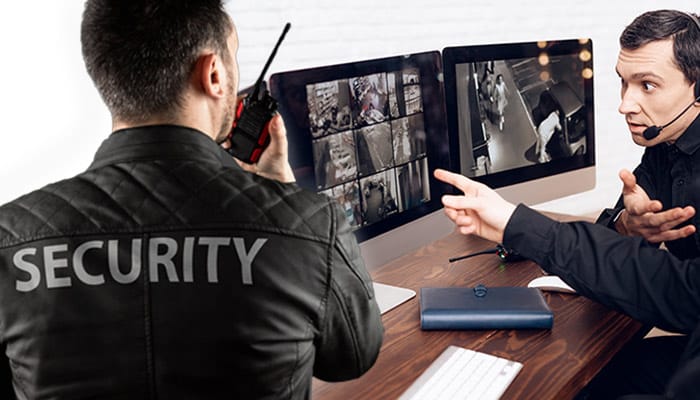 In Nevada, cheating at games in casinos is a felony, and a player caught can be charged with an offence, beyond becoming a casino blacklist person.
What is known as 'advantage playing', is not considered cheating but rather a technique that players use to manipulate the games. Though this is not a felony, casinos are allowed to ban customers who have been caught playing this way from their establishments.
Thus a gambler can join the list of people banned from casinos without engaging in criminal or illegal acts.
The Operator's Measures
Personnel Checks
Rigorous checks and polygraph tests for a casino's staff help venues ensure that their employees are honest and do not collude with players.
In case that happens, casinos have the right to mete out severe punishments to their staff. Becoming a casino blacklist person may be the lightest, with harsh lawsuits being more severe ones.
Enhanced Dilligence
Dealers in casinos are taught to watch the players' hands keenly, especially those who have abnormal behaviour. Any shift in behaviour could indicate a potential scammer and future casino blacklist person.
The legend has it that players with long sleeve shirts are more eager in trying to switch cards during the game.  Dealers are expected to keep track of all the cards on their tables to prevent players from introducing new ones during the game.
The presence of highly trained security personnel and cameras installed at strategic points within the casinos is another measure that these establishments use to protect themselves from thieves, scammers, and any casino blacklist person. These may seem like an extra charge, but better to spend money on catching cheaters than losing thousands because of one.
Security Measures for Online Casinos
All top online casinos use methods specific to their environment. SSL encryption technologies make sure that your customer data is protected.
Online gambling games function based on RNGs, or Real Number Generators, so the outcome will be arbitrary. In case you try to use some illegal practices, the site's software indicates irregular play and can close your account, which would make you a casino blacklist person.
You Can Be Wronged, Too
While any customer infringing on the terms will become a casino blacklist person, the gambling site can also be in the wrong, too.
Luckily, the iGaming industry created its own set of regulators that will come to the defence of the gambler.
Gambling Site Licensors
Licensing bodies analyze online casinos and check for fairness in all areas. Once a gambling site holds accreditation from such a body, you can be sure of its ongoing fairness. These are the strictest licensors for online casinos:
Further Protection
Online gamblers can also reach out to specialized companies when in a dispute regarding the legality of a gambling operator's decision.
ADRs will analyze each gambling site versus customer case objectively and impart their expert conclusion. The resolution can result in the operator being obliged to correct a mistake or abuse, or conversely, the gambler itself ending up on the list of people banned from casinos and online facilities.
References: