90 Canadian Facilities to Help with Your Gambling Addiction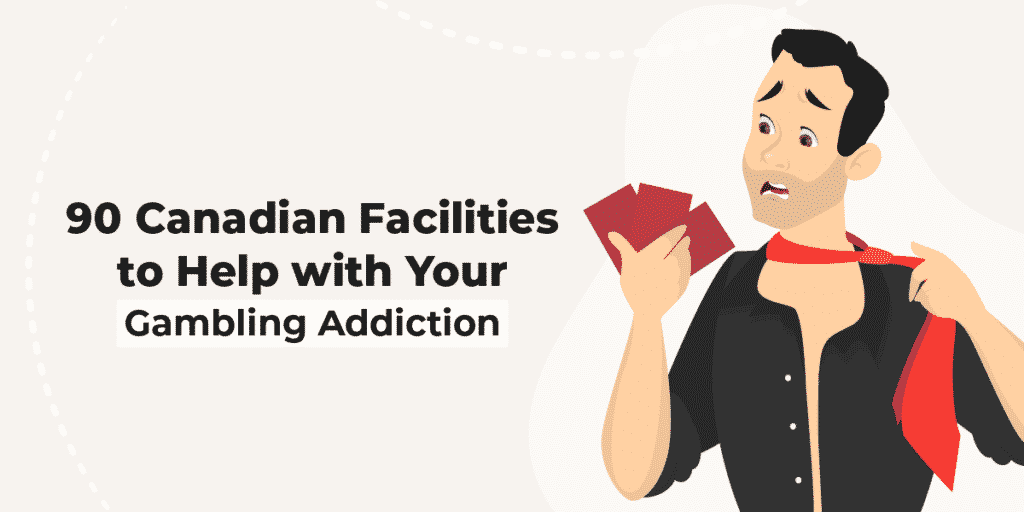 Whether you or a loved one might be affected by problem gambling, you know how too much of anything can turn into a nightmare. Thankfully, Canadians are fortunate enough to have a rather large infrastructure of institutions and centers dedicated to the people's wellbeing and wellness.
Before delving into anything, you can check our guide on recognizing if you have a gambling addiction.
Scroll down to see the definitive list of Canadian responsible gambling institutions from which you can get help!
General mental health organizations with gambling programmes
No matter your age or gender, it is never too late for recovery, and you can start receiving the support needed from 48 mental help establishments in Canada.
This agency is staffed by experienced Counsellors who are certified in both individual and group treatment. They seek to offer support not only for gambling but for other addictions around their community.
It is publicly funded by Vancouver Coast Health and the City of Richmond. 
Phone: 604-270-9220;

Address: 105 – 8080 Anderson Road, Richmond BC V6Y 0J5.
You can also find a contact form on their website.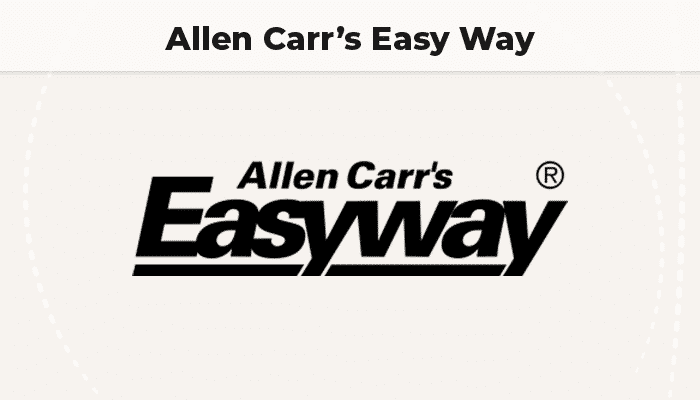 Allen Carr is the founder of the "easy-way" method, which was initially developed as a program that helped people stop smoking. Due to its success, it was then applied with other addictions, such as gambling. To contact the institution, dial 855-440-3777 or use the contact form. 
This independent, knowledge-based charity offers information, education, and support for people going through physical and mental hardship, including excessive betting problems. 
The office is located at 1020 Thomas Spratt Place Ottawa, Ontario K1G 5L5. You can also get in touch via phone call at 613-739-1535 or through the email [email protected].
4. Connex Ontario
This organization supports Ontario residents who have mental health issues at any time of the day and night. One of the main problems they counsel is irresponsible gambling. 
Suppose you feel this institution can positively impact you, dial 1-866-531-2600 to start a conversation or go to their website to send an email through the contact form.
Moreover, the organization has a free dedicated app for mobile, ConnexGo, available in the App Store or Google Play. Alternatively, you may also use the live chat feature of the website. 
5. British Columbia HealthLink
HealthLinkBC is a British Columbian institution with a programme specifically designed for those affected by problem gambling. Help is available in multiple languages 24/7, and any conversation is confidential.
Phone numbers:
1 888 795-6111 – Problem Gambling Help Line;

310-6789 – mental health support;

1-800-668-6868 – Kid's help phone.
This is the first and largest fully integrated health system of the province. However, it also serves people from Saskatchewan, B.C., and Northwest Territories.
You can call 1-866-332-2322 to speak to a registered nurse and to find other doctors.
7. Mississauga Halton Health Line
On this website, you will find all the primary health services in the county. Head on there and see what responsible gambling institutions you may get in touch with, as well as other services (Addiction Education and Prevention, Support Groups, Alcohol and Drug Addiction, Community Withdrawal Management).
Alternatively, call 905-855-9090, ext 5989 or 5988, email [email protected] or visit the physical location Mississauga Halton Local Health Integration Network (LHIN) 2655 North Sheridan Way, Suite 140 Mississauga, ON L5K 2P8.
8. 211Central
This is an online version of all specialists' databases and their contact numbers to call for any health problem. They offer counselling, support groups, and addiction treatments.
Call 211 or head on to the website for the complete directory.
9. Greo
Greo is a research organization that provides information for all stakeholders involved in different industries, including gambling. One of their papers you may like is Gambling and problem gambling rates among Canadian adults in 2018 and changes since 2002.
There are numerous gambling conferences and events you can attend, visible on the website. You may also reach out via phone at 519 763-8049 or email [email protected].
10. Healing Lodge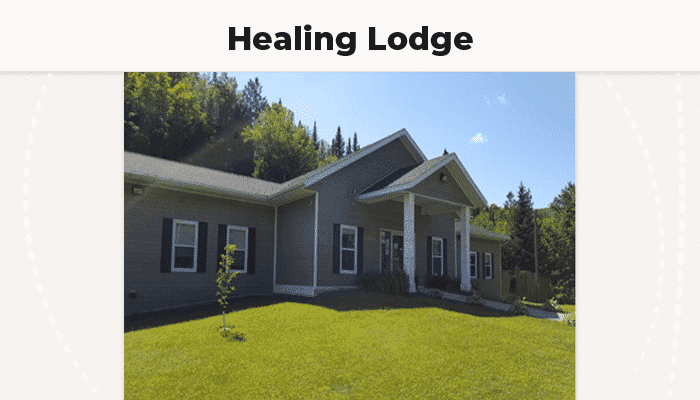 Wabanaki people form the administering team of this private retreat, and they are focused on the holistic healing of addictions.
To get in touch with their licensed practitioners, call 506-273-5403, fill the contact form, or head on to their address (13309 Route 105, NB E7H5K1).
11. Addictions Foundations Manitoba
This large organization has over 400 staff members dedicated to providing support to those affected by addictions. They provide courses, workshops, and other programmes. 
Phone: 1800-463-1554 (toll free);

Email: [email protected];

Main address: 1031 Portage Avenue – Winnipeg, MB R3G 0R8.
If you are from New Brunswick, you may get assistance from this enterprise for many mental health issues, including problem gambling. Therefore, you can visit the dedicated page or dial (506) 457-4800.
13. Newfoundland Health and Community Services
The institution offers leadership in all matters of physical and mental health for the province. Its headquarters is located at P.O. Box 8700, 1st Floor, West Block, Confederation Building, 100 Prince Philip Drive, St. John's, NL A1B 4J6.
Alternatively, you can contact them by email at [email protected].
14. NWT Health and Social Services
For the NorthWestern territories, the dedicated organization is NWT Health and Social Services. This is the main body that oversees and helps other establishments from the province.
It is a good resource for compulsive betting help and information. You may contact it through the contact form on its website.
15. eMental Health
Want help but don't want to go physically to a designated facility? There are a lot of reasons why you might find e-services more suitable for your situation. Fortunately, you can get assistance from here easily. Call 416-408-HELP (4357) or head on to their website and contact them straight from there. 
16. Nova Scotia Health
Nova Scotia residents have a dedicated facility for mental health they can contact when in need. If you suffer from problem gambling, call 1-888-429-8167 to contact them or head on to one of their clinics. You can find all the locations on the website. 
17. LedgeHill Treatment and Recovery Center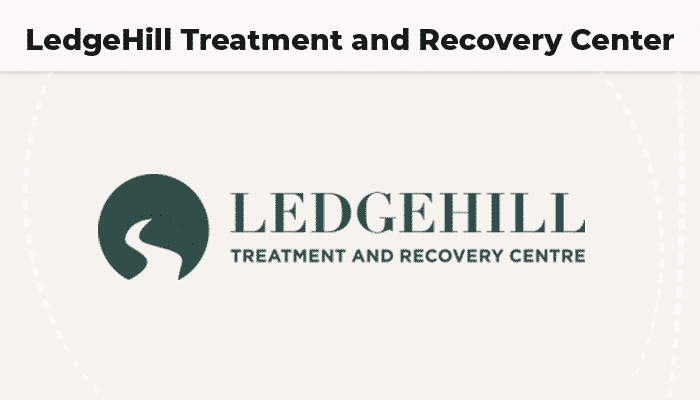 Besides providing a physical facility where you may check in to get mental help, LedgeHill Center also has a helpline available at 1-800-676-3393.
The address is 7608 Hwy 201 RR #1, Lawrencetown, Annapolis County.
18. Canadian Mental Health Association Nova Scotia
As an institution under the Public Health Agency of Canada, this organization offers vetted support for those in need, including gamblers. 
Phone – 1.877.466.6606;

Email – [email protected];

Address – CMHA Nova Scotia Division, Suite 201, 3-644 Portland Street, Dartmouth, Nova Scotia, B2W 6C4.
19. Smart Recovery
This self-empowering organization seeks to provide tools and techniques that help you abstain from addictive behaviours based on up-to-date scientific research.
Either join one of their online activities or call  866-777-9614 (toll-free). It also plans on releasing local meetings soon.
20. Yukon Health and Social Services
Not only can you get help with your gambling habit from this Yukon dedicated facility, but with any other health or social problem you are facing. 
Dial 867-393-7485, or email [email protected].
21. Canadian Women Health Network
Modern women face many gender-specific challenges, so this is why a dedicated facility was necessary to support their health and wellbeing in Canada. To seek assistance, visit the website or social media.
22. Edgewood Health Network 
This organization has many different headquarters, not only in Edgewood but also in Bellwood, Nouveay Depart, Sandstine, and others. Besides, it also has a dedicated programme for those who suffer from problem gambling. 
Call: 1-866-630-6814;

Email: [email protected];

Visit: 2121 Boxwood Road, Nanaimo, BC.
23. Therapy Tribe
Are you looking for professional counselling? Therapy Tribe offers just that for any mental hardship you might deal with, including obsessive betting. You can find a therapist or community on the website. Alternatively, fill the contact form, call 858.248.3759 or go to San Marcos, CA 92078.
24. Trafalgar Addiction Treatment Center
Trafalgar Addiction Treatment Center has organized a special programme just for gambling abusers. For more information on this, dial 1-855-972-9760 or visit one of their residential facilities, which offer physical assistance (list of addresses on the website).
25. The Fix
This website is 100% dedicated to addiction and recovery. You can find various materials and information here regarding how to be safe or get help. 
To get in touch, call (844) 844-1491.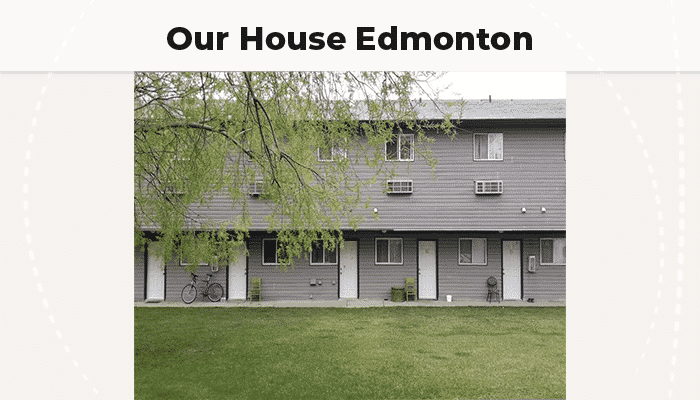 This organization is a non-profit residential addiction treatment center dedicated to men only. It was founded in 1984, and it serves the Edmonton area. 
Although it primarily offers substance abuse services, you can still contact the staff at the number 780 474-8945 or email at [email protected] if you are a compulsive gambler seeking help. The institution is located at 22210 Stony Plain Rd, Edmonton, AB T5S 2C3.
27. Reseau de Sante Horizon Health Network
Horizon's network is the most significant regional authority in the health domain in Brunswick, operating more than 12 hospitals and 100 medical facilities. 
Address: Horizon Health Network, Woodbridge Centre, 180 Woodbridge Street, Fredericton, New Brunswick, E3B 4R3;

Telephone Number: 506-623-5500;

Email Address: [email protected].
28. Nova Scotia Health Authority
This institution provides hospitals, health centers, and community-based programmes all across the province of Nova Scotia. Its website is packed with helpful information on all wellness-related topics. 
You may contact 811 for advice, 911 for emergencies, and 211 for social services for even further support. Alternatively, send an email at [email protected].
29. Choice for change
To get in touch with this establishment, call 877.218.0077 or email [email protected]. It is a charitable organization that seeks to deal with alcohol, drug, and gambling problems that Canadians suffer. 
30. Wellness Together Canada
If you seek free mental health support, fortunately, there is Wellness Together Canada. Not only does it have no costs, but also it is confidential and available 24/7.
Phone – 1-866-585-0445 or 1-888-668-6810 (youth);

Text WELLNESS to 741741 or 686868 (youth).
31. Kids Help Phone
Unfortunately, children can be affected by mental issues, too, including problem gambling. It's never too late to call 1-800-668-6868, text 686868, or get in contact via live chat or Messenger with Kids Help Phone Canada.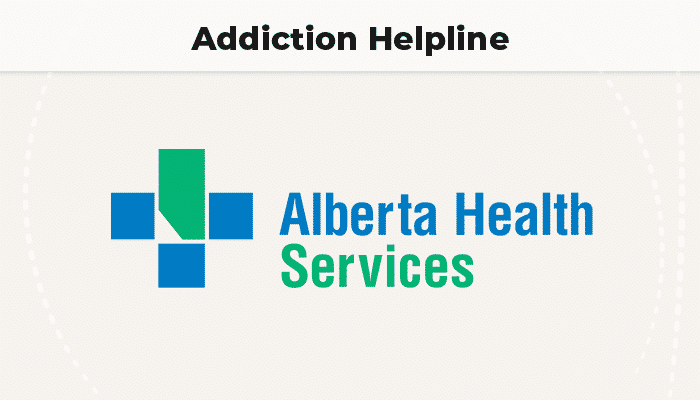 This is a 24/7 facility in Alberta that offers information and confidential counselling services. If you think you could use some help regarding gambling's impact on your life, call 8663322322.
Dedicated to the Manitoba area, this organization has mental help support services at hand for those in need. Phone their staff at 1-800-463-1554 for problem gambling assistance. The headquarters of the institution is located at 167 Sherbrook Street, Winnipeg MB R3C 2B7.
34. Chimo Helpline
You can get assistance at any time of the day, any day of the year, by calling this toll-free helpline (1-800-667-5005) if you are from New Brunswick. As such, you will get confidential, non-judgmental, supportive, and bilingual help.
35. Tele-Care
Dial 811 and get access to bilingual telecare from registered nurses, any time of the day or night. For gambling issues, dial 1-800-461-1234.
36. HealthLine
Another service that provides phone counselling by registered nurses is HealthLine. Call 1.888.999.HELP (4357) to get support.
Suppose your habit has put you into a situation that becomes an emergency. In that case, you may call these numbers to get instant assistance:
Toronto Distress Centres: 416 408-4357 or 408-HELP;

Gerstein Centre: 416 929-5200;

Spectra Helpline: 416 920-0497 or 905 459-777.
38. Mental Health and Addictions Crisis Line
Although not 24/7, this institution's staff will assist you regarding any concerns you have about your mental health. Call 1-855-922-1122 or head to one of their locations (complete list on the website).
39. Kamatsiaqtut Help Line
For Nunavut area residents, this institution will provide phone support through the dedicated helpline 867-979-3333. Also, you may visit their physical location at Iqaluit, NU X0A 0H0.
40. Good2Talk
This establishment will offer confidential mental health support services for students in Nova Scotia and Ontario.
Ontario
Call: 1-866-925-5454;

Text: GOOD2TALKON to 686868.
Nova Scotia
Call: 1-833-292-3698;

Text: GOOD2TALKNS to 686868.
41. Tel-Jeunes
Are you a French-speaking youth with concerns regarding the way gambling affects your life? Get in touch with Tel-Jeunes by calling 1-800-262-2266, texting 514-600-1002, sending an email through the contact form, or chatting online on the website.
If you are a parent, here's our guide on how to protect your child from gambling.
42. Manitoba Health and Addictions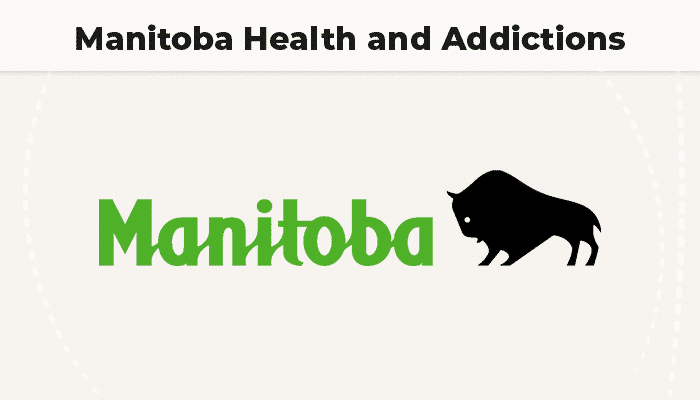 Residents of Manitoba can get help through the information you find on this institution's website. Furthermore, you may dial one of the crisis lines (204-786-8686 or 1-888-322-3019).
This organization helps families from British Columbia navigate the mental health system and get support for any issues they might be going through. If this is for you, then dial 604 875 2084, send an email to [email protected], or go to their physical location at Healthy Minds Centre, Entrance #85 Room P3-302, 3rd floor, 4500 Oak Street, Vancouver, BC V6H 3N1.
44. Foundry BC
Young people aged between 12 to 24 can get health and wellness resources and support online in centers all across British Columbia from this organization. The services this organization offers do not stop here, as people outside the age range can still get help.
crisis line: 1-800-784-2433;

online chat;

SMS to 686868.
45. Here to Help
From this website, you can get resources, information, learn skills, and connect with others to get help or support somebody else. Head on to it to get started!
46. Canadian Journal Addiction
This is a publication dedicated to scientific and research papers in the addiction of all types, including gaming. Head on to their website to see what has been published in the latest issues.
47. Canada Helps
If you seek to help others with their addiction, you can donate to this charity which collects cash for all the major institutions that offer mental health services. So far, they have facilitated more than one billion dollars in contributions. Visit their website to find how you can donate or create a fundraiser.
48. Sante et Services sociaux Quebec
As Quebec's official social services body, this institution seeks to assist those in a downturn of any type, either through direct assistance or through the legislature. If you wish to speak with them, dial 1 877 644-4545 or visit one of their offices (list on the website).
Registered and licensed hypnotherapy practitioners
Hypnosis is a human condition which entails focused attention and an increased capacity to respond to suggestion.
During hypnosis, the individual is said to have intensified focus and concentration. Hypnotized persons are said to indicate an increased response to suggestions.
As an alternative to the more common methods, hypnosis can also treat a multitude of mental health issues, including compulsive gaming.
That being said, you can select any of the following 13 registered and licensed hypnotherapy facilities:
Positivechanges Hamilton
Hypnotherapy can help with many mental issues, including addictions, and problem gambling is no different. To contact this practician's office, call 905-383-3500 or visit the website for free information.
 By getting in touch, you also have the opportunity to win a free online virtual evaluation and hypnotherapy. Also, you may find out how the brain gets addicted to gambling to help you onwards.
2. Positive Changes Toronto
As for the Toronto office of Positive Changes Hypnosis Centers, their contact details are:
This institution from Mississauga can help you with a multitude of mental health problems, including irresponsible gambling. Call (905) 271-0695, or contact them through the dedicated email at [email protected].
Alternatively, go to the physical location at 5160 Explorer Drive Unit# 12, Mississauga, Ontario L4W 4T7.
4. Tracie O'Keefe
To seek help from this Clinical Hypnotherapist and Psychotherapist, call 02 8021 6429 or visit the website. 
5. Hypnosis by Kelly Granite
Kelly Granite is a licensed hypnotherapist with many other accolades on her name. Get in touch by dialling 215-840-0684 or head to one of the offices in Doylestown, Pennsylvania, and Seattle, Washington.
6. Better Living with Hypnosis
The title says it all. To combat problem gambling, head on to the website and fill in the contact form. You may also access over 200 self-hypnosis MP3s or CDs created by Steve G. Jones.
7. Jay Matos
Jay Matos is a practitioner that can teach you self-hypnosis to combat gambling addiction. Click the link to go on his website and fill the contact form for more information.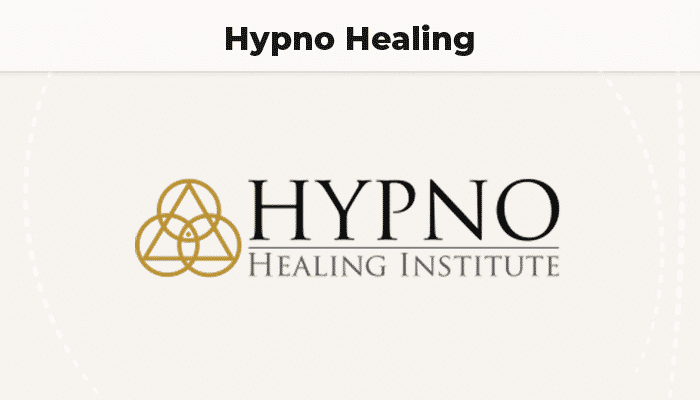 The Hypno healing institute focuses on the mind-body connection and uses its principles to treat harmful habits, such as problem betting. 
Phone: 416.760.8996;

Email: [email protected];

Address: 355 Keele Street, Toronto, ON, M6P 2K6.
9. Curo
Margit Cathrine was born in Denmark but now practices hypnosis in Canada. She can help you overcome your gambling issues. Call 416-897-3485 or fill the contact form from the website to get in touch. 
10. Pivotal
Another hypnotherapy cabinet you can visit and get results on quitting irresponsible gambling. To get in touch, dial (604)376-5932 for a free consultation or visit 406-1755 West Broadway, Broadway & Burrard, Vancouver, BC. Canada V6J 5S6.
11. Kelowna Hypnotherapy Centre
To contact Byron Miki and benefit from his hypnotherapy practice, call (250) 869-0881. Alternatively, visit the Kelowna Counselling Hypnotherapy Centre at 347 Leon Avenue, Suite #210.
12. Just be Well
Just be Well is an extensive organization network with many offices throughout the world and even some locations in Canada:
Harry Nichols, phone: 604-421-1722, Vancouver;

Kathy Welter-Nichols, phone: 604-421-1722, Vancouver;

Elizabeth Payea-Butler, phone: 416-720-2151, Toronto.
13. Abby Eagle
This NLP coach who also practices hypnotherapy can assist you if you are struggling with your gambling habit. Check out his website or call (07) 5562 5718. Also, his address is Unit 3/22 Tourangeau Crescent, Varsity Lakes, 4227 Qld.
Institutions dedicated to solving problem gambling
Aside from the helpful centers presented above, there are 29 organizations dedicated to solving harmful betting that you can get in touch with if you are a Canadian looking for assistance. These are:
British Columbia Responsible & Problem Gambling Program
This institution is administered by the Community Supports Division of the Gaming Policy and Enforcement Branch from the Ministry of Attorney General. It is the main government establishment for this type of problem in British Columbia.
The programmes developed by it focus on education for prevention and community engagement, support centers, and groups for treatment. Also, it looks to offer community outreach supports and a dedicated Indigenous service stream.
If you are looking to get non-English assistance, you should check them out as they provide services in multiple languages. Call their toll-free number 1-888-795-6111, request online support, or fill the contact form from their website.
2. SLGA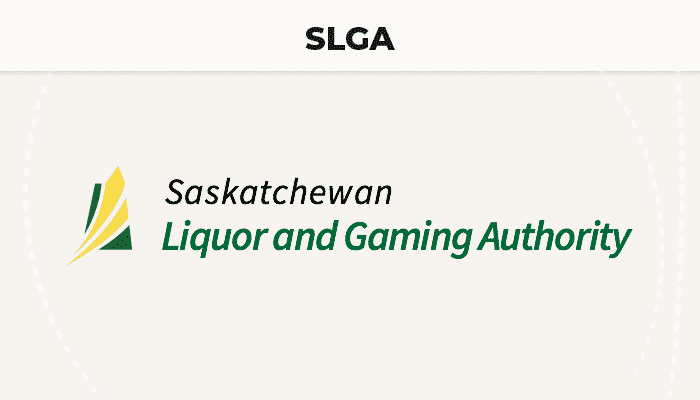 The Saskatchewan Liquor and Gaming Authority is the primary issuer of licenses for distributors of such products and services. It has a social responsibility, which it fulfills by encouraging responsible gambling practices. It also offers its resources.
SLGA supports the problem gambling hotline and other programmes designed to inform the Canadian public on the potential harm of betting compulsively.
Want to get in touch with them?
Toll-free phone – 1-800-667-7565;

Address – PO Box 5054, 2500 Victoria Ave, Regina, SK, S4P 3M3.
3. National Council on Problem Gambling
If you wish to reach out for help from them, you may call 1-800-522-4700, the leading national problem gambling helpline.
This institution also organizes the annual National Conference on Problem Gambling and the National Problem Gambling Awareness Month. Besides, they are the Holiday Lottery Responsible Gambling Campaign organizers, which takes place every December.
The National Council on Problem Gambling is also an excellent source for information and education, as you can find many helpful materials on the website.
Here are their contact details:
Address – 730th St, NW, Ste 601 Washington, DC 20001
4. Nova Scotia Gaming Corporation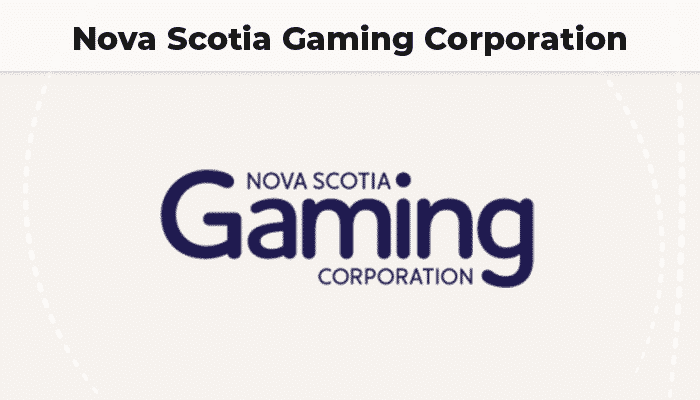 The Nova Scotia Gaming Corporation has the role of regulating the betting activity in the province. Of course, you can also get support for compulsive gambling from them and their resources.
They have more than one location, but the main one is at Summit Place 1601 Lower Water Street Halifax, NS B3J 3P6. If you want to talk to them, call (902) 424-2203.
5. Centre for Gambling Research of University of British Columbia
This center was founded in 2014 with $2 million in funding from the British Columbia Government and the British Columbia Lottery Corporation. The University of B.C. hosts it, and it does continuous research on problem gambling and how you can combat it.
They are located at the Vancouver Campus 4th Floor – 6398 University Boulevard Vancouver, BC Canada V6T 1Z4.
6. Manitoba Liquor and Lotteries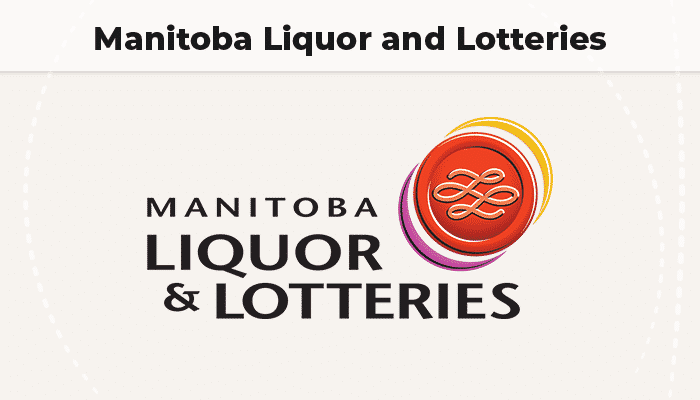 Besides regulating the province's lottery industry, this institution also offers support solutions for those afflicted by the harms of gambling compulsively. 
If you are looking for professional assistance, call the dedicated helpline at 1-800-463-1554. You may also instate the self-exclusion programme created by them. For this, you must contact them at 204-957-2500 ext. 8468.
The Manitoba Liquor and Lotteries main headquarters are located at 1555 Buffalo Pl, Winnipeg, MB, R3T 1L9.
7. Prince Edward Gambling Addiction Services
If you want to contact this institution, their phone number is 1-855-255-4255 (toll-free). You will speak with a professional with whom you may share your hardship related to gambling. 
This establishment also provides education on the subject. It may redirect you to the most relevant meeting or adjacent service to you.
Prince Edward Gambling Addiction Services is located at 2814 Rte 215, Mount Herbert, Charlottetown, PE C1A 7N8.
8. ProblemGambling.ca
This institution used to be called the Problem Gambling Institute of Ontario, and it still serves this provincial area. 
They provide gamblers afflicted by compulsive betting with evidence-informed practices, education and training, infographics, webinars, forums, handbooks, professional treatment, and self-help tools.
Want to get in touch? Dial 1-866-531-2600.
9. PlaySmart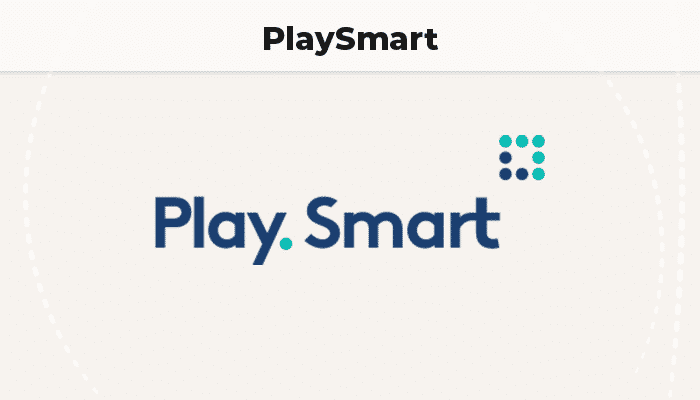 PlaySmart is a resource powered by the Ontario Lottery and Gambling Corporation. Head on to their website for the complete details on all responsible gambling practices. 
Alternatively, call 1-866-531-2600 or message them on one of the social media platforms they are present on.
10. New Horizons in Responsible Gambling
This institution is present in British Columbia, and it is a programme run by BCLC. It organizes conferences and runs various projects which aim to combat compulsive gambling and assist other institutions.
You may find their full conference schedule on their website or social media.
11. Canadian Partnership for Responsible Gambling
As a result of a meeting assembled by the Responsible Gambling Council in 2001 to identify the responsible gambling issues and address them, the Canadian Partnership for Responsible Gambling was formed.
You can get help from them, either in the form of information or direct support. The address of the institution is 411 Richmond Street, Suite 205 Toronto, ON M5A 3S5. You may call (416) 499-9800 x246 to contact them or send an email at [email protected].
12. Aidejeu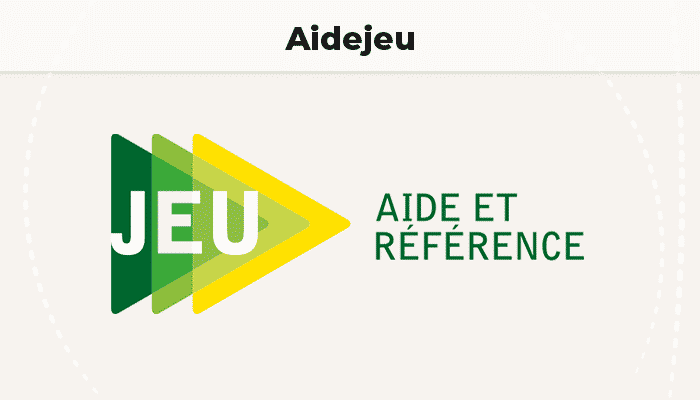 If you are a French speaker and seek assistance, you should check out Aidejeu. You can get counselling services via a phone call from its staff in French 514 527-0140 (Montreal and surroundings) or 1 800 461-0140 (everywhere in Quebec).
 Moreover, on its website, you can find a list of all certified rehabilitation centers in Quebec which you may visit for in-person help. 
13. Responsible Gambling Council
RGC is an independent non-profit which was founded 35 years ago. You can get original and informational materials and research from this institution's website, crafted by their experts.
For more information, head to their physical headquarters at 411 Richmond Street East, Suite 205 Toronto, Ontario M5A 3S5, or call +1(416) 499-9800.
14. Gamtalk
Joining Gamtalk is free. By doing so, you get access to many real-life inspirational stories written by individuals addicted to gambling, and you might even post your own.
Moreover, it provides a community wall for sharing a thought with others and a live chat where you can get professional counselling. They are only available online through their website.
15. Gambling Therapy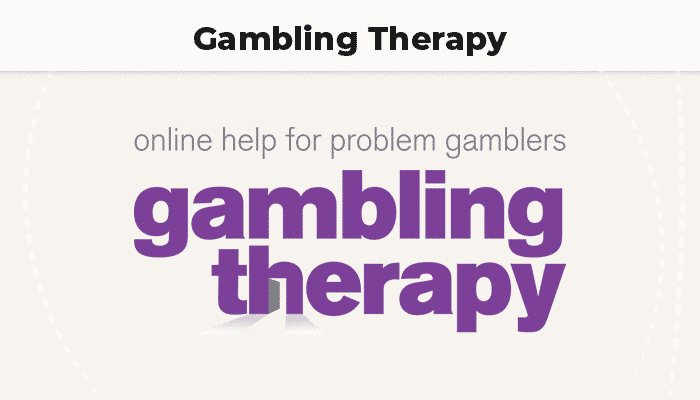 Multilingual live support, email assistance, online help groups, and forums are the services you can access from this institution. You may also reach it through its social media accounts, on Facebook and Twitter. Furthermore, there is a dedicated app to help compulsive bettors.
Want to get in touch? Use the contact form from their website to send an email or use the live chat. 
This establishment has chapters all over the world and sub-chapters for each province of Canada. It also has one central institution which administers the general affairs of the operation in the country.
Since its inception in 1935, "Anonymous"-based recovery programmes have been among the most successful schemes in treating addictions of all types.
Visit the website to find the information about a local center. Alternatively, call 718-352-1671 or email [email protected].
17. Gamblers Anonymous Toronto
The Toronto chapter of Gamblers Anonymous provides support through a dedicated helpline (1-855-222-5542) or through meetings that are organized either in person or via phone conferences.
They also have a PO Box with the address 30024 Ansley Grove PO, Woodbridge, ON, L4L 0C4.
18. Gamblers Anonymous Alaska and British Columbia
Compulsive players from Alaska and British Columbia can get help from Gamblers Anonymous, too. Besides the literature on the institution's website, you can also go to one of their regular meetings held through the provinces.
Alternatively, call 1 855 222- 5542 or email [email protected].
19. Gamblers Anonymous Ottawa
Ottawa's gamblers may also use the support services put together by this institution. Head on to its website to see all the meetings organized all around the province.
20. Gamblers Anonymous Montreal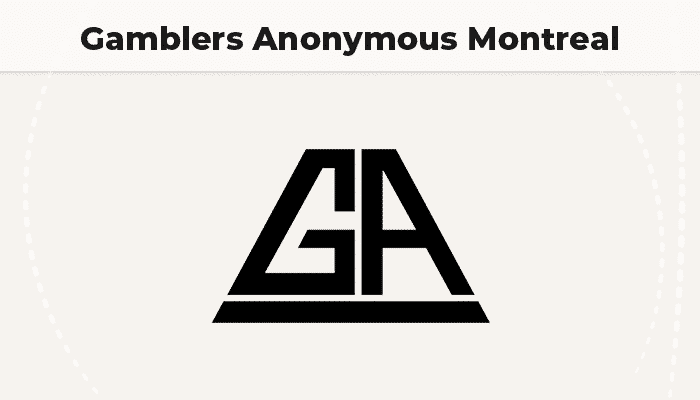 If you are from Montreal and seek help from GA, call 514-484-6666 or visit their website to get the full literature and see what meetings are being held in your area. 
21. Alberta Gamblers Anonymous
As for other provinces, the Alberta chapter of this institution holds gatherings where anyone can participate. Call one of their dedicated helplines or use the contact form from the website to find out more!
Phone numbers:
Calgary: 1-855-222-5542;
Edmonton: 1-780-463-0892;
Lethbridge: 1-403 331 0822.
22. Saskatchewan Gamblers Anonymous
People from Saskatchewan should call 1-855-781-9522 for 24/7 assistance or send a message through the website's live chat feature. They may even reach out via the establishment's social media pages. There are also educational materials on the site, plus assembly dates and locations.
Suppose you live in Quebec and seek assistance from Gamblers Anonymous resources. In that case, you can contact them at the phone number 1-866-484-6664 or see what meetings you can get to in your area. These are posted on the institution's website. 
Moreover, the organization has been approved to hold temporary virtual meetings. The staff of this organization's chapter also speak French.
This non-stop service provides only distance counselling for those affected by problem gambling. If you are one of them, here is how you can get in touch:
Call 1-888-347-8888;

Text "GSN" to 1-902-700-7702;

Chat on the website (live).        
Remember, there is always hope and as proof of that stands the examples from our gambling addiction stories – from compulsive gamblers to full recovery page.
25. The Alberta Gaming and Liquor Commission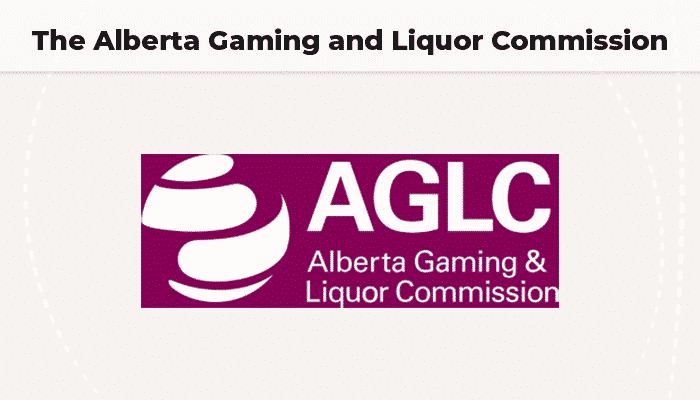 You can reach the Alberta Gaming and Liquor Commission at the toll-free number 1-800-272-8876. It is the overseer of this type of activity in the state of Alberta. Also, it seeks to provide as safe of an environment as possible.
Contact them if you want guidance on responsible gambling-related topics. They have multiple locations, but the primary address from Saint Albert is 50 Corriveau Avenue, AB T8N 3T5.
This is a journal-style publication that puts out regular issues in which you can find articles on responsible gambling and the newest advancements in the field.
You can read light-shedding writings which help you learn more about the addicting side of betting, such as "Comparative Sociology of Dangerous Consumptions: An Interview with Robin Room" or "How Luhmann's systems theory can inform gambling studies."
The magazine is supported by the Library of the University of Alberta.
27. Sustainable Gaming
Primary providing services for operators and regulators, Sustainable Gaming creates or enhances safe betting programmes. As such, if you are an avid player, you probably already interacted with one of their tools. 
Phone: 1-604-536-1668;

Email: [email protected];

Address: Unit 3, 1434 Everall Street White Rock, British Columbia Canada V4B 3S8.
28. Gamres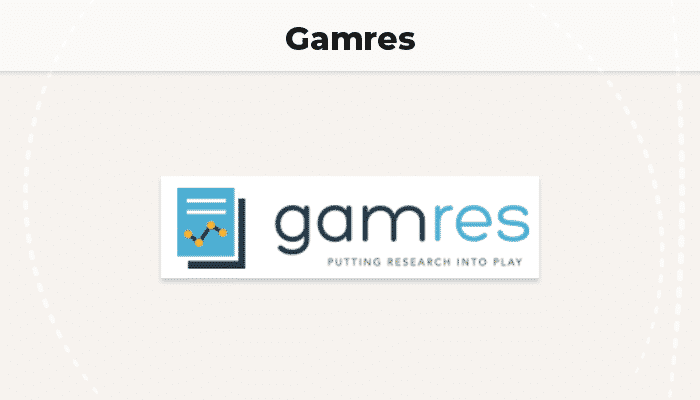 This is another provider who primarily serves other institutions and similar stakeholders in the iGaming industry. Gamres supplies consultancy and research on the responsible gambling strategy implementation of its customers.
Want to get in touch? Email [email protected], call + 1 514 619 9474, or send a message on skype at gamres.org.
29. Journal of Gambling Issues
Here's another publication that can help you learn more about compulsive gaming, how your habit may affect you and how to keep safe. 
You can reach out to the contributors of the publication via email at [email protected].
Final thoughts and references
So, there you have it. We are sure you can find what you are looking for and get the assistance you need to overcome the hardships and come back stronger than ever!
If you are still unsure if you should get in touch with a professional facility or not, see our 111 questions to discover if you are a compulsive gambler.
References