How to Avoid Common Mistakes With Online Casino Bonuses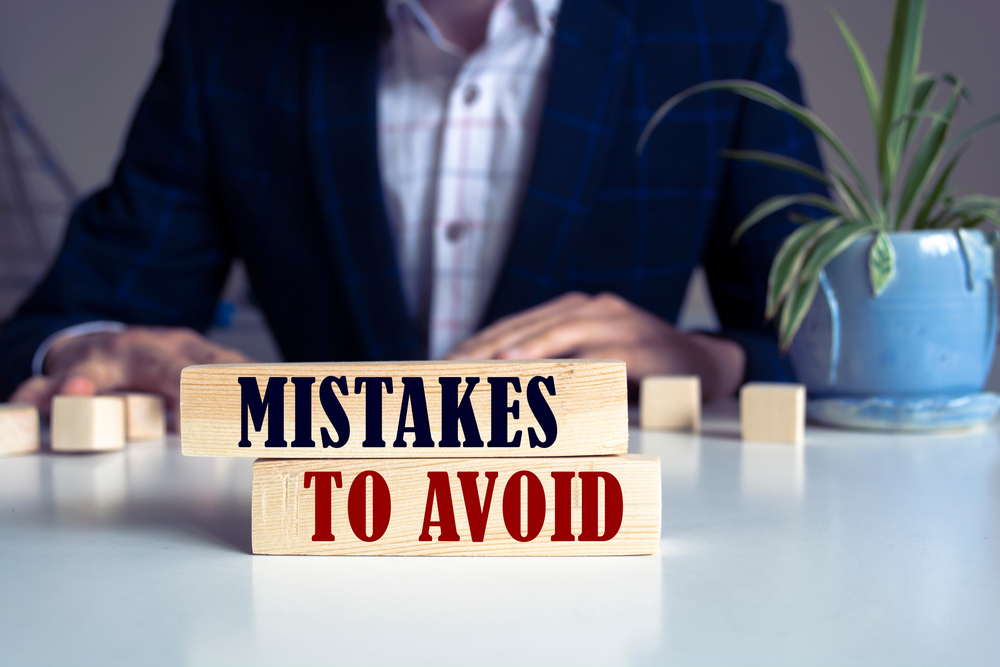 Online casino bonuses are offers that give you an opportunity to boost your balance and win real money. Keep reading to learn how to avoid common mistakes with casino bonuses.
All Mistakes Stem From Misunderstanding Bonus T&Cs
The root of most problems with casino bonuses is a lack of understanding or misinterpretation of the bonus rules. In the following sections, we'll explore some of the common mistakes with online casino bonuses that players make.
Reading and understanding the fine print
Analyzing the bonus terms for a single casino bonus is dull enough and gets even duller when you have to do the same thing with multiple promotions. However, reading the terms is necessary to avoid any fine print that can lead to bonus forfeiture.
Identifying important terms and requirements
Minimum/maximum deposit limits – the deposit amount you need to claim the deal
Betting limits – the amount you can bet when playing with bonus funds
Wagering requirements – the number of playthroughs required
Qualifying games – eligible games for bonus play
Time limits – the time you have to play the bonus and clear the wagers
Failing to Meet Bonus Requirements
Though somewhat long and frequently convoluted, casino bonus terms and conditions must be fully met. Let's discuss a few of the most common mistakes beginners make when claiming online casino bonuses.
Wagering requirements
Wagering requirements are doubtlessly the trickiest part of any online casino bonus. Wagering or play-through terms indicate how many times you need to wager the bonus amount (and/or the qualifying deposit) to redeem your bonus.
Casino bonus wagering requirements are usually given as a figure (25x, 30x, 35x, 40x, etc.) which represents the quantity you need to wager.
For instance, if you claim a C$20 bonus with 30x wagering requirements, you need to wager the C$20 bonus amount 30 times, i.e., wager C$600, to claim your bonus.
Game restrictions
Every bonus is tied to a list of qualifying games, i.e., a set of games from which you can choose one, two, or more titles to play for your wagers to count toward clearing the bonus terms.
Depending on the bonus terms, playing non-qualifying games would either discount your bets toward reducing the wagering requirements or revoke your bonus in more serious cases. To see the qualifying games, open the terms for the specific bonus, and you should be able to find a list of allowed and/or restricted games.
Time limits
Time limits is one of the most disregarded terms where players forget to claim part of the bonus within the designated time, losing the entirety of their bonus.
If you read the bonus terms, you'll see how much time you must claim your offer and how much time is needed to satisfy the bonus terms.
How to avoid prohibited actions with bonuses
Don't make wagers larger than the allowed maximum bets

Don't try to play restricted games

Don't create several accounts to claim multiple bonuses

Avoid sending a withdrawal request before clearing out the wagering requirements

Don't claim another bonus while you still haven't used all bonus funds
Not Managing Your Bankroll Effectively
Satisfying the bonus wagering requirements requires spending quite a bit of money, part of which you can cover with some of the winnings you generate. However, you still need a solid bankroll to get your reward, and estimating approximately how much money you need to spend before you claim the bonus is essential.
Setting a budget
Setting a budget is not only a smart way to avoid common mistakes with casino bonuses, but it is a wise move to ensure you always play within your limits. Before you start your first gaming session or commit to any bonus, set aside a budget that you can afford to lose.
Avoiding chasing losses
You cannot afford to play on impulse and double down on your wagers to compensate for lost bets. This is one of the most common mistakes with online casino bonuses among inexperienced players. Instead, use your wagering history and set wagering limits.
Knowing when to quit
Admitting defeat is a painful fact of life but a lesson that everyone must learn sooner or later. The same goes for online gambling. If you notice you're on a losing streak and feel the excitement of gambling is fading, it is best to stop playing immediately. If you believe you need assistance, contact the casino to get free advice and help on safe gambling.
Claiming the Wrong Bonus
There are several types of online casino bonuses, but only one or two would be right for you. It is paramount to study the promo's terms and calculate the approximate expenditure to clear the bonus to see if this offer is right for you.
For instance, if you plan on playing slots, choose a bonus where the game weighting – the portion of each bet (represented in percentage points) that goes toward decreasing the wagering requirements – is 100% on slots, rather than 90%, 80%, and so on.
Choosing the wrong type of bonus
Match deposit bonuses, free spins, no deposit bonuses, and cashback offers are common deals, but they differ in terms of gameplay. Instead of committing common mistakes with casino bonuses, choose free spins if you're into slots and deposit matches or cashback if you're a table game fan. No deposits are great, regardless of your gaming style.
Ignoring the terms and conditions
If you completely ignore the bonus terms or only partially analyze them, you are bound to make a mistake that will result in bonus forfeiture. Instead, read and remember the WR, the time you must use the deal, the eligible games, and the minimum and maximum betting limits allowed.
Selecting a bonus with unfavorable terms
Choose a bonus that will be adequate to your gaming budget, and which includes your preferred qualifying games. Most of all, avoid claiming large bonus sums with hefty play-through conditions. Steer clear from bonuses with 45x, 50x, or 60x wagering requirements, especially if you're only a casual player.
What You've Learned From Our Guide
Before you claim a casino bonus, set a gaming budget

Choose your bonus based on your budget and game preferences

Closely read the bonus terms

Mind the wagering requirements, betting limits, expiration dates

Play only qualifying games

Keep track of your play-through requirements