The Inside Scoop on How First Nations Casinos Reflect Their Communities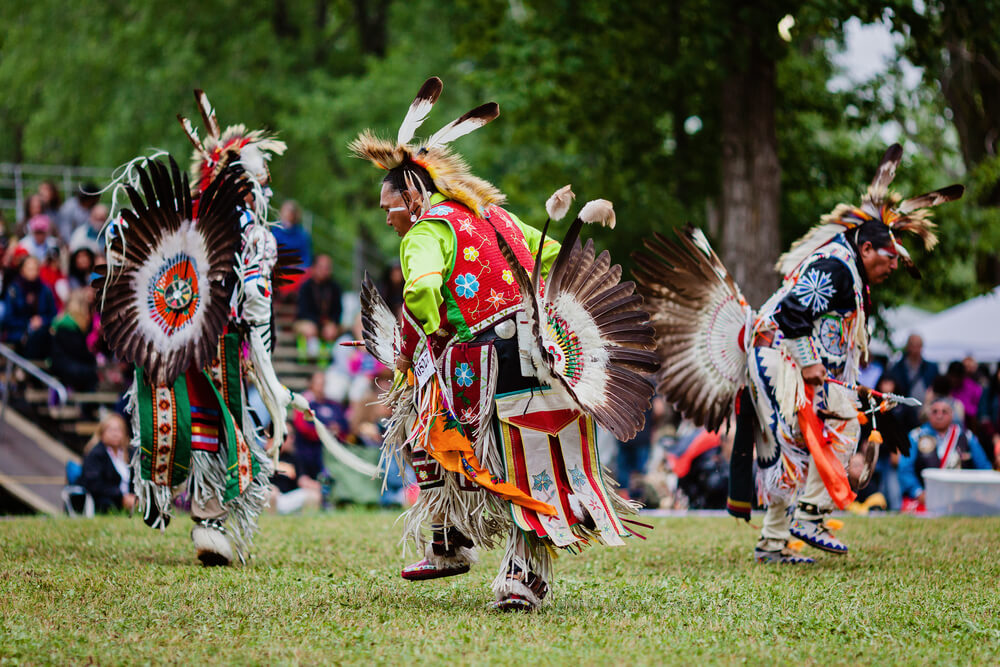 With so many famous casinos in Canada, it can be easy to forget that there are 18 exciting and unique casinos owned and operated by First Nations tribes. These casinos reflect the rich culture of First Nations tribes and provide for their communities.
While most cultures have their own distinct gambling rituals, First Nations gambling is truly unique, providing an experience that simply cannot be replicated elsewhere. You can read more about that deep history and resonance in our in-depth guide to First Nations gambling in Canada.
First Nations Casinos and Their Indigenous Custodians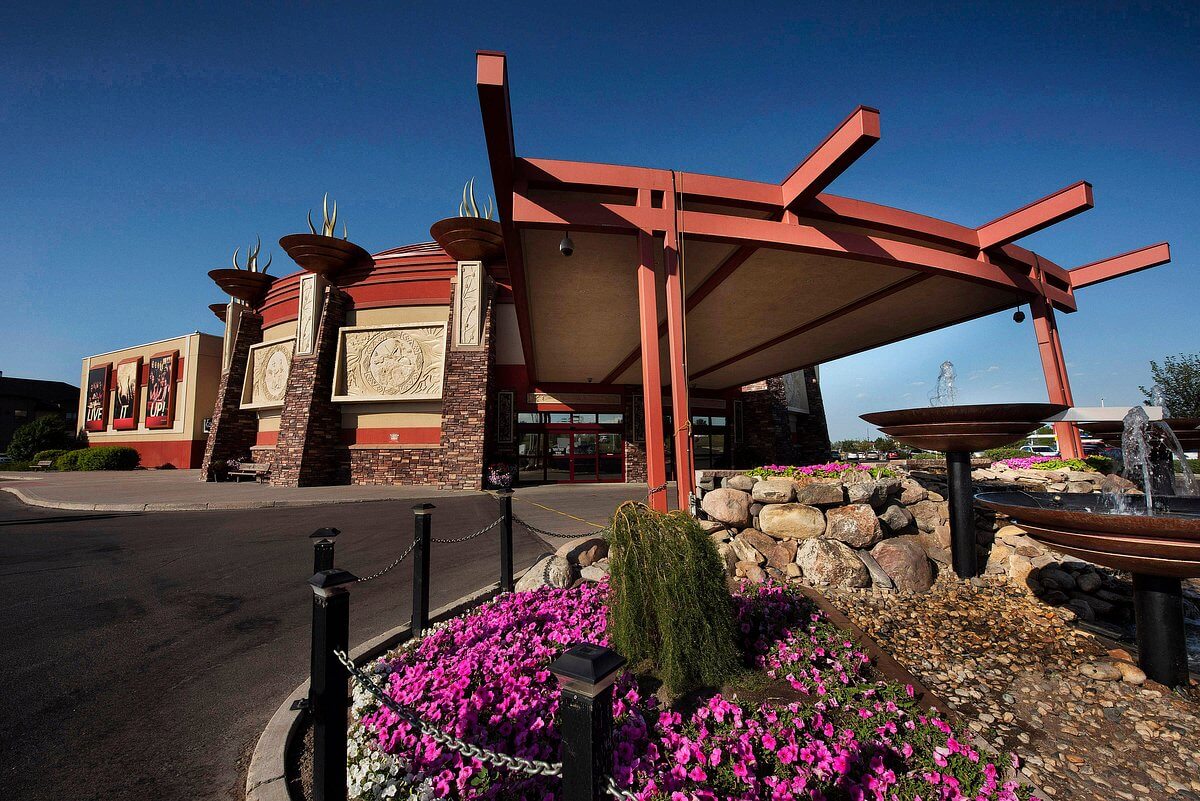 There are 18 First Nations casinos in Canada, mostly on reservation land, and each is owned and operated by a First Nations tribe, or fellowship of tribes.
When you think of casino culture in Canada your mind will likely think of First Nations casino culture. First Nations casinos in Canada have operated since the early 1990s after overcoming significant legal challenges that have raged through much of Canadian gambling history. Since then, the unique facility designs and enchanting history and mystique of First Nations culture have enthralled Canadian gamers for decades.
Territory
Location
Casino
First Nations Tribe

Alberta

Maskwacis

Bear Hills Casino & Travel Resort

Louis Bull Tribe

Cold Lake

Casino Dene

Denesuline (Chipewyan) Tribe, Cold Lake First Nations

Whitecourt

Eagle River Casino & Travel Plaza

Alexis Nakota Sioux

Calgary

Grey Eagle Resort & Casino

Tsuut'ina First Nation

Enoch

River Cree Resort & Casino

Enoch Cree Nation

Morley

Stoney Nakoda Resort & Casino

Stoney Nakoda First Nation

Red Deer

Red Deer Resort & Casino

O'Chiese First Nation

British Columbia

Cranbrook

St. Eugene Golf Resort & Casino

Ktunaxa Nations (Akisqnuk, Aqam, Tobacco Plains, Lower Kootenay)

Shuswap Band

Manitoba

Opaskwayak

Aseneskak Casino

Chemawawin Cree, Misipawistik Cree, Mosakahiken Cree, Opaskwayak Cree, Wuskwi Sipihk, Sapotaweyak Cree.

Scanterbury

South Beach Casino

Brokenhead Ojibway Nation and Poplar River First Nations.

Ontario

Rama

Casino Rama

Chippewas.

Kenora

Golden Eagle Charitable Casino & Entertainment Centre

Wauzhushk Onigum First Nation.

Scugog Island

Great Blue Heron Casino

Mississaugas of Scugog Island First Nation.

Saskatchewan

Moose Mountain

Bear Claw Casino & Hotel

Whitebear First Nation, Ochapowace First Nation.

Whitecap

Dakota Dunes Casino

Whitecap Dakota First Nation.

North Battleford

Gold Eagle Casino

Ahtahkakoop Cree, Moosomin, Red Pheasant Cree, Sweetgrass, Stoney Knoll, Saulteaux, Mosquito Grizzly Bear's Head Lean Man.

Lloydminster

Gold Horse Casino

Little Pine, Lucky Man, Poundmaker Cree, Canoe Lake, Beardy's & Okemasis, Pelican Lake.

Swift Current

Living Sky Casino

Nekaneet,

Wood Mountain Lakota, Piapot, Muscowpetung Saulteaux, Pasqua, Standing Buffalo Dakota Nation, Little Black Bear's Band of Cree & Assiniboine Nations, Okanese, Star Blanket Cree, Peepeekisis Cree, Carry-The-Kettle Nakoda.

Prince Albert

Northern Lights Casino

Peter Ballantyne Cree.

Yorkton

Painted Hand Casino

Cote, Keeseekoose, The Key First Nation, Zagime Anishinabek, Kahkewistahaw & OceanMan First Nations.
Community and Charitable Contributions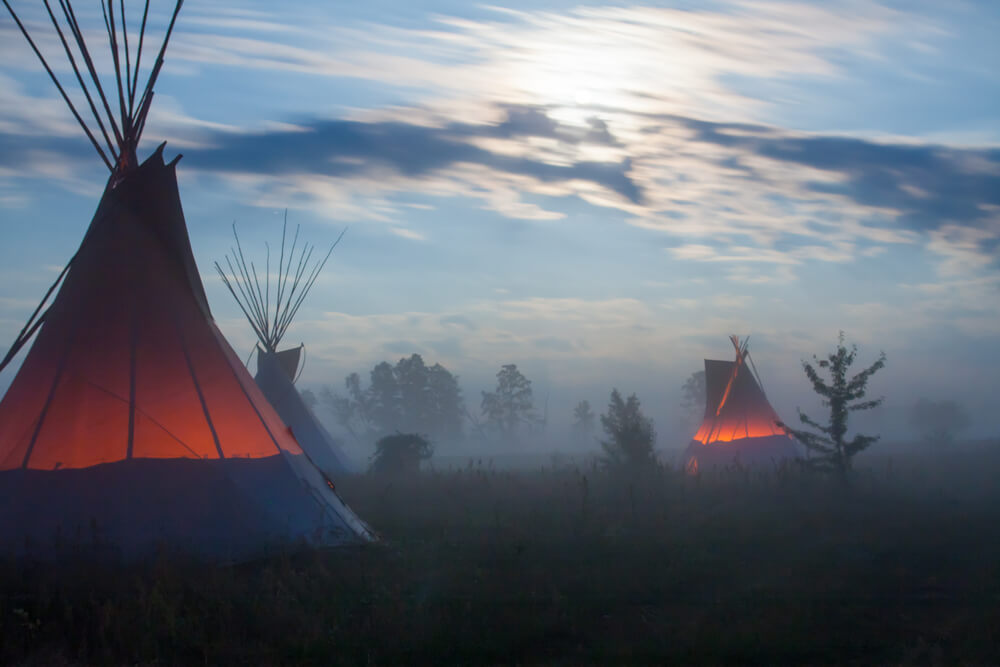 First Nations casinos in Canada are generally built on reserve land and profits from gambling can easily be disseminated to the local communities through charitable organizations, religious programs, job creation, and funding for various projects. In Alberta, First Nations casinos provide support for elders and provide medical aid.
While every First Nations casino contributes to their local community, here are four casinos that we found particularly noteworthy.
Grey Eagle Resort & Casino – Provides revenue to the Dit'onik'odza Limited Partnership, which has contributed funding to community projects including new homes, a community museum, fire and police departments, and many more. You can read more about this popular resort in our Grey Eagle Casino review.
Saskatchewan Indian Gaming Authority – SIGA operates six casinos that distribute 100% of every casino's revenue into the community. This funding has been distributed to charitable and non-profit community organizations.
Golden Eagle Bingo Hall – This casino has been the official fundraising arm of the Wauzhushk Onigum Foundation since 1995. The foundation aims to relief poverty and promotes the advancement of the Wauzhushk Onigum culture and heritage.
Casino Rama – The Casino Rama Cares community program is dedicated to Simcoe County and has contributed to local wellness projects, and education events, and has sponsored a variety of local non-profit organizations like the Canadian Cancer Society and the Sharing Place Food Bank.
Six Provinces – Alberta, British Columbia, Saskatchewan, Manitoba, Ontario, and Nova Scotia – operate "First Nations Gaming Revenue Agreements", which ensure their aboriginal communities receive a percentage of ALL provincial gaming revenue to use on social projects.
Art, Design and Architecture at First Nations Casinos in Canada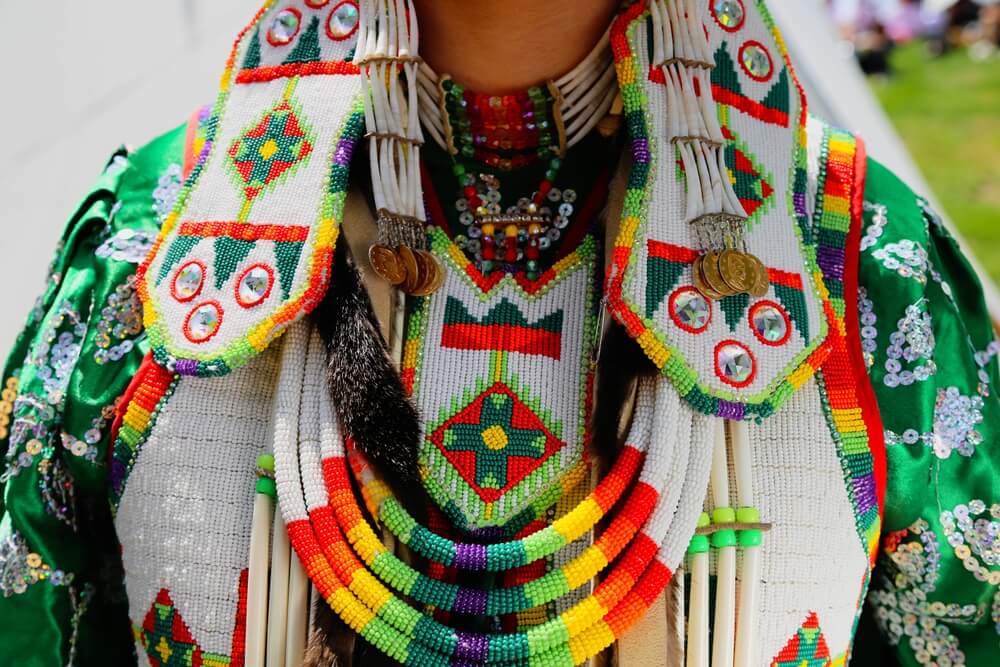 First Nations casinos are among the most unique looking of any in Canada, largely because numerous elements of their culture have been incorporated into the casino design. You'll typically find art created by locals and the architecture tends to be eco-friendly with distinct design features that reflect and represent the tribal nation.
Teepee of Light at The Dakota Dunes – A total of seven 4000-watt lights shine upward, creating a towering representation of a traditional First Nations teepee in the night sky above the casino building.
"Counting Coup" at The Pained Hand – Unveiled in 2010, the two 12-foot-tall bronze statues are the centrepiece of the entrance to the casino and depict the historical practice of counting coup. This was a game played between two warriors who attempted to touch each other while on horseback.
"The Guardian" at Bear River Casino & Resort – He guards the entrance to the casino and reminds all of us of the powerful elements of nature. This gigantic 17-foot-tall, 3,000-pound statue protects the people and visitors of Eel River Valley, just like the Bear River Band elder leaders of the past.
A Flavour of First Nations Food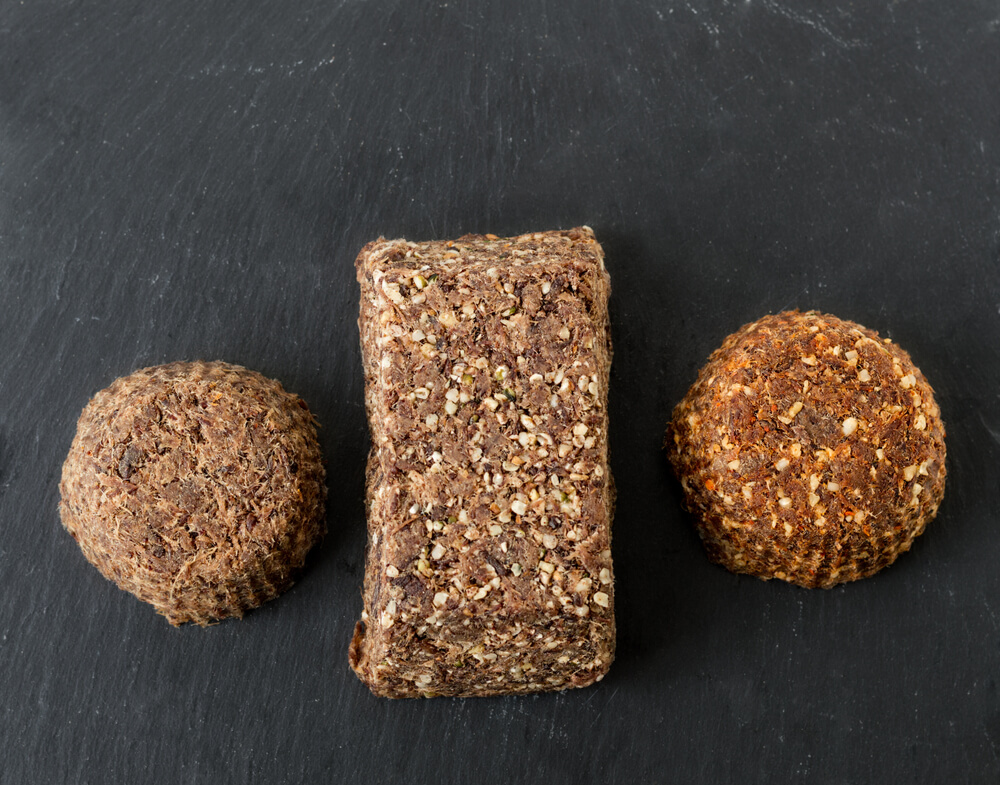 Easily one of the biggest perks of choosing to play at First Nations casinos in Canada, enjoying a dining experience that incorporates indigenous ingredients or practices is certainly a treat. Incorporating whole foods, and wild foods, and using plenty of smoke, these traditions are still practised, and you can experience the spoils at the right casino.
Pepperoni and Spiced Pemmican Honey Pizza – Served up at the "Little Chief" Restaurant at Grey Eagle Resort & Casino, this fusion dish combines a New York-style pepperoni pizza with local honey and pemmican – a First Nations staple made from tallow fat and dried meat.
Mountain Pickeral, Rookies Elk Burger, Prairie Bison Burger – All offered at "The Ridge" at Stoney Nakoda Resort & Casino, take your pick of several common casino restaurant standards cooked with traditional indigenous ingredients.
Elk, Bison, and local mushrooms – St. Eugene Golf Resort & Casino has a few restaurants but the Numa Lounge boasts several menu items that include elk and bison. You can also grab a sharable plate of locally cultivated mushrooms.
Educating Gamblers on First Nations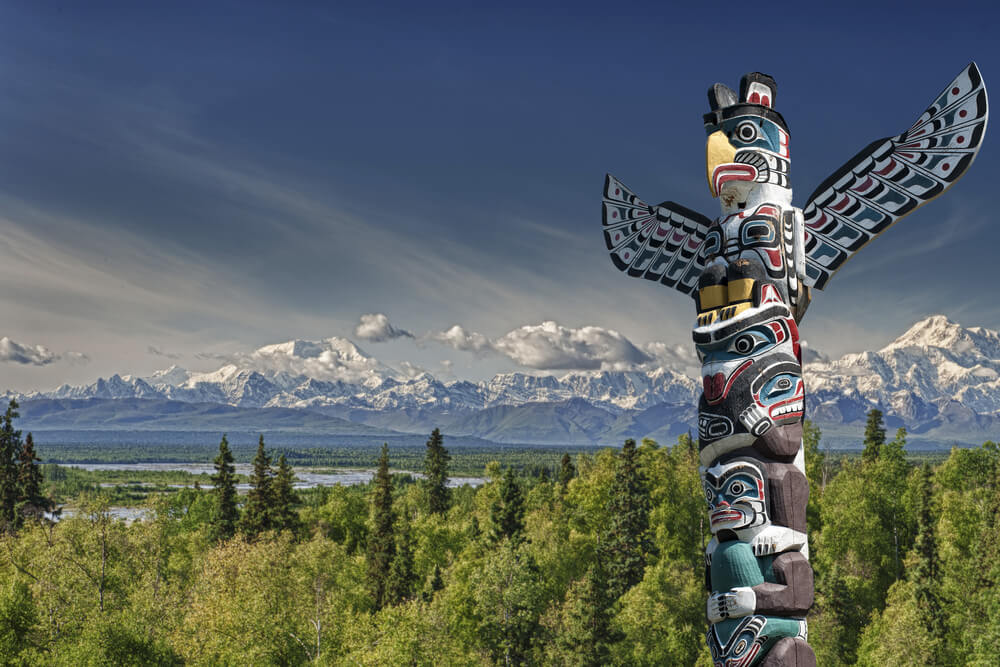 Educating visitors on the deep and rich history that encompasses every First Nations tribe is one of the simplest, yet effective ways of maintaining that history, including its traditions. Many First Nations casinos in Canada have set up cultural centres to represent their culture, while others have even developed training packages.
Take a look at these special casinos that continue to educate visitors about their exquisite culture and history through educational programs and training.
Indigenous Culture Awareness Training at St. Eugene Golf Resort & Casino – Designed for "…corporate groups who are pursuing understanding and sensitivity in their relationships with Indigenous people." Activities include craft classes, traditional First Nations games and a teepee-raising team-building exercise.
Chill Showroom at Stoney Nakoda Resort & Casino – Stoney Nakoda is one of the more famous First Nations casinos due to being at the base of the Canadian Rockies. The casino has a cultural and historical display that includes photographs, artwork, and artefacts detailing the original "People of the Mountains".
Community History at Casino Rama – The Casino Rama homepage has a "community" section that provides extensive details about the history of the Chippewas of Rama and thoughtfully explains why the First Nation chose Rama as the location of the casino way back in 1994.
Play at the Best Online Casinos in Canada
The best online casinos in Canada provide a great range of live dealer, table and slot games that include games that feature First Nations themes such as spirits, animals, mythology, connecting with the environment and supernatural elements.
Many of the highest ranked Canadian casinos are licensed by the First Nations Kahnawake Gaming Commission. Kahnawake is among the most reputable and highly trusted regulators and the sight of a Kahnawake license is a strong stamp of approval.