How to Use Casino Bonuses Responsibly: Guide for Canadian Players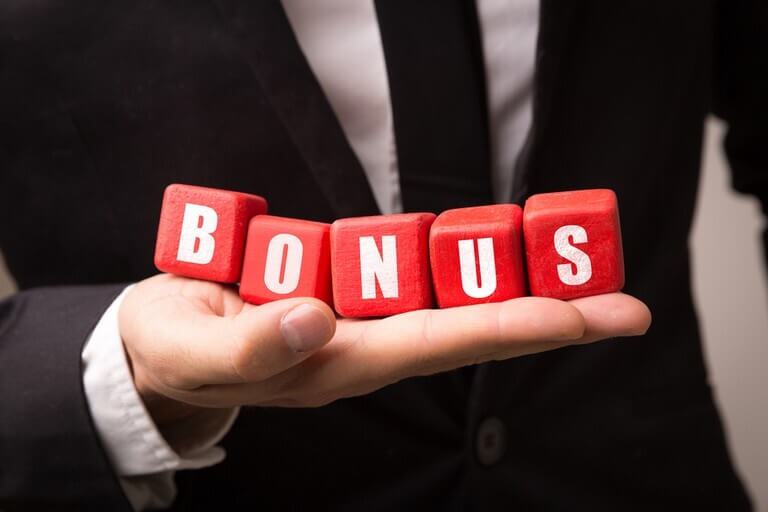 Using casino bonuses responsibly is key to maximizing winnings and protecting yourself. Keep reading to learn how to set your budget and other expert safety tips.
Spot and Avoid Bonus Scams and Frauds
When an offer sounds too good to be true, it's probably a scam you should avoid. Casinos must also make a profit.

Don't trust a bonus until you trust the casino – ensure that the site offering the promotion is licensed and operates legally in your country.

Check the terms and conditions for any hidden fees or wagering requirements.

Verify if the currency accepted when claiming the bonus is unproblematic in your area.

Research the casino's reputation and read expert reviews.

Find other players' opinions on the casino.
Play at trustworthy online casinos with fair bonus policies
Internationally renowned brands with a long-standing reputation are usually secure and have transparent bonus terms. This is mainly the case with casinos such as:
You can recognize trustworthy online casinos by:
Checking if they list their license number in the website footer;

Making sure the licensing authority is accepted in your country with a swift search on the Internet;

Verifying if their games are certified by independent auditors such as eCOGRA and iTechLabs;

Checking expert online casino reviews that clearly evaluate a casino's licensing, fairness, and reputability;

Looking through player reviews of the casino to check if anyone has been already scammed by its promotions.
A quick way to verify the fairness of a casino is to check online casino blacklists and to ensure that the brand is not listed on any of them.
Always Set a Budget
Create a simple spreadsheet with your monthly income and daily expenses. In this way, you can clear determine how much money you can afford to use on gambling every month.

Consider your gambling habits to determine the sum you want to allocate to online casino bonuses to the one you set aside for general gambling.

Set up a simple system that ensures you stick to the sums you allocate for gambling and bonuses. You can do this by using a spreadsheet you regularly update.

Check the Betting History and Bonus History sections in your account, if they are available. In this way, you can quickly see how much you spent on an online casino site.

Use the Self-Limit tool, if the casino provides it. With this tool, you can set a deposit or betting limit in your casino account, so that you are alerted any time you reach it.

Follow a strict plan-B in case you exceed your budget. If you find that you have used more than your allocated sums for gambling, thus affecting your livelihood funds, access the Self-Exclusion or Take-a-Break options in your casino account. These will prevent you from accessing your casino account and spending any more over a time period of your choice.
Setting a budget is necessary, but not sufficient. Sticking to it is the true solution. Knowing what to do when you exceed it or when you are tempted to disregard it is the key.
To do this, you need to be aware of your own limits and emotions. This will help you build the discipline to step back and seek help when necessary.
Avoid Chasing Losses With Casino Bonuses
Our CasinoBonusCA experts recommend a few tried and tested tips to avoid chasing losses when playing with casino bonuses:
Set a strict loss limit and stop playing when you've reached it;

Make sure the loss limit is not more than 20-25% of your deposits. Otherwise, you become more likely to chase your losses in order to retrieve your investment, because the loss will seem too large;

Exiting the game and even the casino website when you feel frustration, anger, or desperation arise during your game session;

Changing the game or game category after experiencing 2-3 losses in a row.
Set a loss limit
When you set a loss limit, you avoid situations where your losses are too close to or exceed your deposits. It also helps you stick to your budget.
Let's say you decide you can deposit $100 monthly. Without a loss limit, you may end up losing $50, $80 or even more than $100 that month. This makes the idea of chasing these losses to get back what you played into the casino appear much more urgent.
With a loss limit of 20%, you would automatically stop when you lost $20. So, most of your funds are safe and you are less likely to risk it further.
Take a break
By taking a break, you allow yourself time to process any frustration, anger, or impulse before you take any further actions.
You also give yourself the chance to increase your remaining budget without being impulsive.
Once you've lost two or three times in a row, you may become frustrated and try to get your money back, disregarding the limits you set. By taking some time away from the game when feeling like this, you take away the situation that triggers those feelings. With a clear head, you may become aware of a winning strategy.
Switch between games
When you switch between games, it's easier to become detached from the outcome of one session.
You cannot become too invested because you are experimenting with different fun titles, features, and stakes. This prevents you from allowing your gambling decisions to be driven by strong emotions.
Choosing a different game may also help you break a losing streak.
Do Not Accept Too Many Casino Bonuses at Once
Accepting multiple casino welcome bonuses at once can confuse your budget planning, so you risk losing more than you can afford;

It can also make it difficult to keep track of all the wagering requirements and bonus conditions, so you are more likely to lose your winnings for not fulfilling the promotional terms;

Too many bonuses at once also increase the danger of spending too much time gambling. In this way, you are over 50% more likely to develop an addiction.
Always read carefully the terms of casino bonuses before claiming them. This helps you discern which casino bonuses you will actually use and which are suitable for your budget and time.
What You've Learned Today
Spot bonus scams early, so you can avoid them.

Only accept bonuses provided by trustworthy casinos. Search for licensing and certifications, professional reviews, and players' opinions of the casino offering the bonus.

Create a personalized gambling budget based on your means. Use responsible gambling tools to keep it in check.

Set a clear strategy to avoid chasing losses.

Stay in control of your funds by setting a loss limit.

Manage your emotions by taking a break and switching between different games or game types during one session.

Don't overcrowd yourself with too many casino bonuses. You won't be able to keep track of all their requirements and may end up losing much more than you estimated.
Never forget that seeking help is essential, and not shameful. Always use online casino bonuses in a smart and safe way!