Should You Accept Casino Bonuses?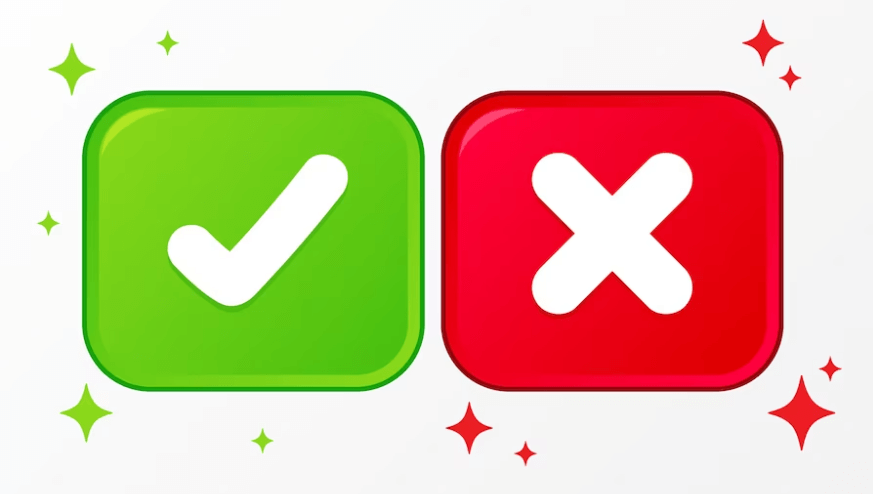 When should you accept online casino bonuses? In this article, we'll go through the pros/cons of getting online promos and whether you should take them.
Pros of Accepting Casino Bonuses
The main pro you get when you accept casino bonuses is the additional funds. These can increase your balance and provide more opportunities to win rewards while playing.

Bonuses allow Canadians to discover exciting new games without spending much of their funds.

Some deals are no deposit bonuses. These are attractive as they don't require players to make any deposit to gain rewards while giving out good deals like cash prizes and free spins.
Most bonuses include free spins for a small deposit. These allow gamers to play some great slots on the platform.
Cons of Accepting Casino Bonuses
Sometimes the value of the rewards at stake means nothing if there are strict requirements to go through. Wagering requirements are present at almost all casinos and must be met to withdraw the won funds. Simply put, they tell players how often they must play through their bonus funds before they can cash their winnings out.

Other cons of casino bonuses include restrictions on games and bet sizes. Many operators will allow players only one game to spend their rewards, with a low upper bet.

Although often present at casinos, some of the least beneficial bonuses include sticky bonuses or bonuses with low maximum cashout limits.
The problem of completing the bonus wagering can be solved by claiming no wagering bonuses from Canadian casinos. These unlock the wins you've got right away without any extra rollover.
How to Evaluate Canadian Online Casino Bonuses
Wagering requirements

Game restrictions

Minimum and maximum deposits

Minimum and maximum cashout limits
The above are some of the most crucial casino bonuses to look into. You can evaluate the compensation you are interested in by looking at the features that come with it. Some attributes speak more than others; however, they all depend on your preference.
Assessing Your Bankroll and Budget
Your budget is an important feature; you must check your balance before choosing a bonus. Although promos come with enticing perks, some may have minimum limits that you might not be able to reach or ask for additional funding that you can't provide.
Minimum deposit casinos in Canada are the quick solution since they are fully accessible with small payments ranging from C$1 to C$20.
Consider Your Gambling Goals
Always have your personal goal in mind when evaluating a bonus. For example, high rollers love to accept casino bonuses that give out colossal deposit bonus matches. This way, they can drastically increase their balance and thus engage with high wagers.
On the other hand, if your goal is to still end up with something, i.e., take back a chunk from your potential losses, going for a cashback bonus option should do the trick.
Analyse the Bonus Value and Type
You should always check the bonus itself and see if it aligns with the two previous features and all your other aims. Compare the prizes you can win, the type of bonus, and what you are going for. Such an analysis will instantly tell you if that bonus is worth going for.
When to Accept Casino Bonuses
Several indicators tell players when to accept online casino bonuses and when to pass. Check the most important ones and why you need to consider them.
When the Bonus Offers a High Percentage of Match
Considering a 100% bonus match is the standard, you shouldn't settle for anything less. Many operators offer a much bigger match-up bonus than 100%, so if a bonus gives out 200%, 500%, or more, you should certainly accept it.
When You Get Many Games to Play
It would help if you considered claiming a bonus that allows you to play many games, i.e., avoid promos that offer only one game to play. Sometimes, casinos offer bonuses tied to games from a particular software developer. So, if you like one software developer over the others, check for promos linked to it.
When You Get Extra Perks
Some of the best bonuses to claim are those that provide players with additional perks.
Most welcome bonuses include free spins, so if you see one that gives out loyalty points, tournament entries, special access to specific games, and so on, you can rest assured that that is an excellent bonus to claim.
When to Decline Casino Bonuses
There can be circumstances under which declining a casino bonus may be more advantageous. Check some of the most frequent ones to avoid, regardless of the value of the prize you get.
When Wagering Requirements Are Too High
Wagering requirements can ruin your experience and enthusiasm if they are too high. Some operators offer bonuses with too high rollovers that are not worth accomplishing. This especially goes for bonuses with time frames during which you must fulfil these limitations.
When the Bonus Restricts Access to Preferred Games
If you are restricted from playing your favourite games, consider not going for the bonus. The free spins or deposit match may not be worth it if you are bluntly playing games you don't like.
How to Get More Value Out Of Your Casino Bonuses
Playing games with high contribution rates: This way, you will complete the wagering requirements faster and thus be able to cash out.

Look for no- or low-wagering bonuses: Some casinos may offer a promo with 0x or 1x wagering requirements.

Use no-deposit bonuses: If there is an option to accept online casino bonuses without wagering, then take advantage of them.
Consider making strategic bets: This depends on the types of games you want to play. Check strategies for poker, blackjack, or other games online to increase your chances of winning.
The Decision Is Yours to Make!
If you are an experienced player, you already know what you want, so choosing to claim a bonus can be more accessible. Newbies, however, may need some help.
Hence, our advice is to stick to what suits you best. If a particular bonus seems fit to your funds, aims, and overall gaming experience, then there is no reason why you shouldn't accept casino bonuses.